Middle of the month so due for a update. Spent the last two weeks in Hamilton. Been sick, had the flu. Not allot of drawing because of that. Still have yet to fix my monitor, been using the smaller one when walking.
Motivation has been hard, don't know what conference I will attend next. Meet up groups have been dumb. Hopefully feel better after writing this post.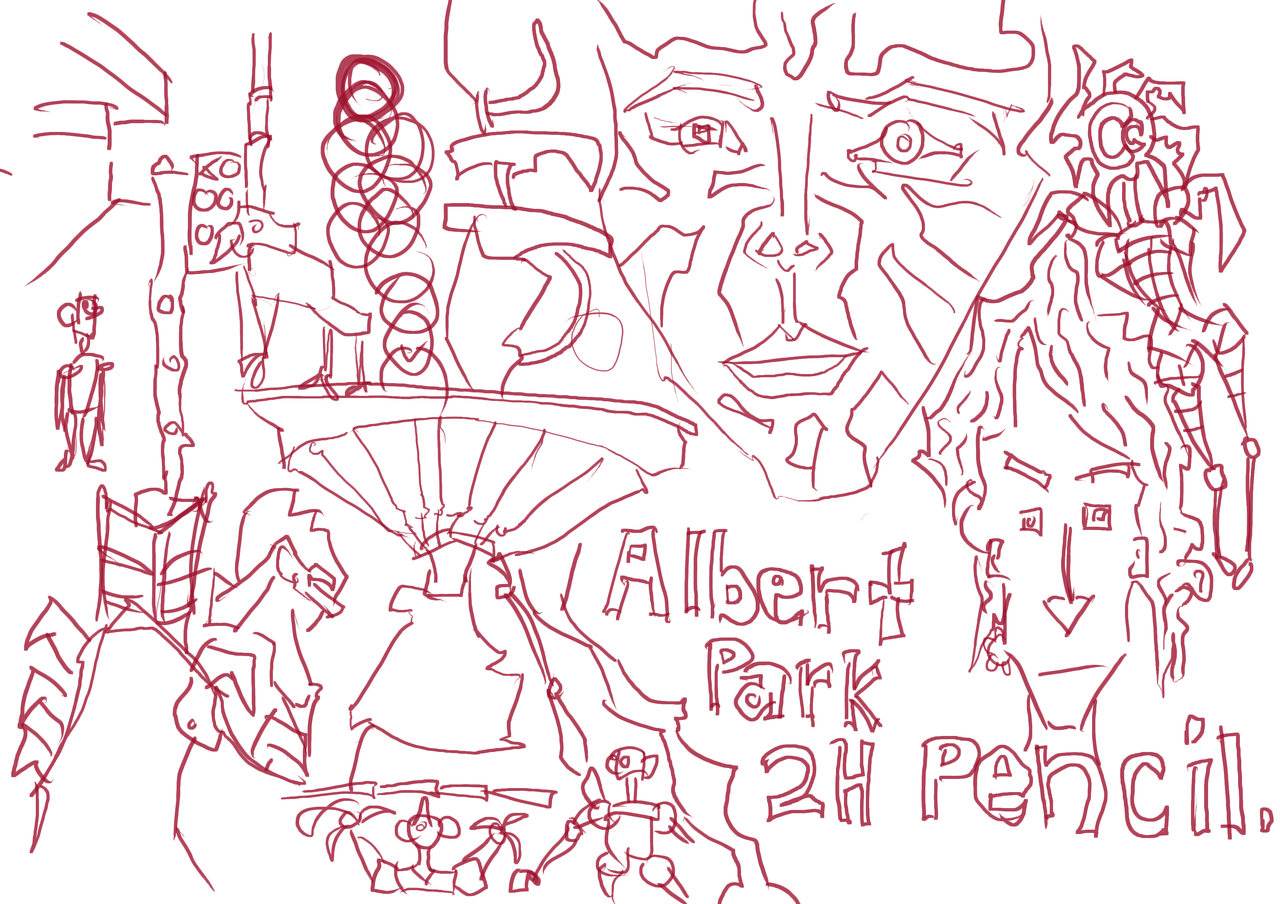 Looking through some of archive posts. This drawing was inspired from a pencil drawing I did in Auckland back in 2013. I drew elements of the old artwork and including the text written alongside.
Creative Commons in Schools drawing. This was created to inspire me to create slides for a talk I may give in the future on Creative Commons in schools. I started these slides when I was at Ruby Camp and have been working on them further recently... mostly adding images. There still needs to be some work - removing slides that repeat themselves. This artwork isn't included in the slides but it should be - a good example of taking the CC kiwi and creating a derivative work from it.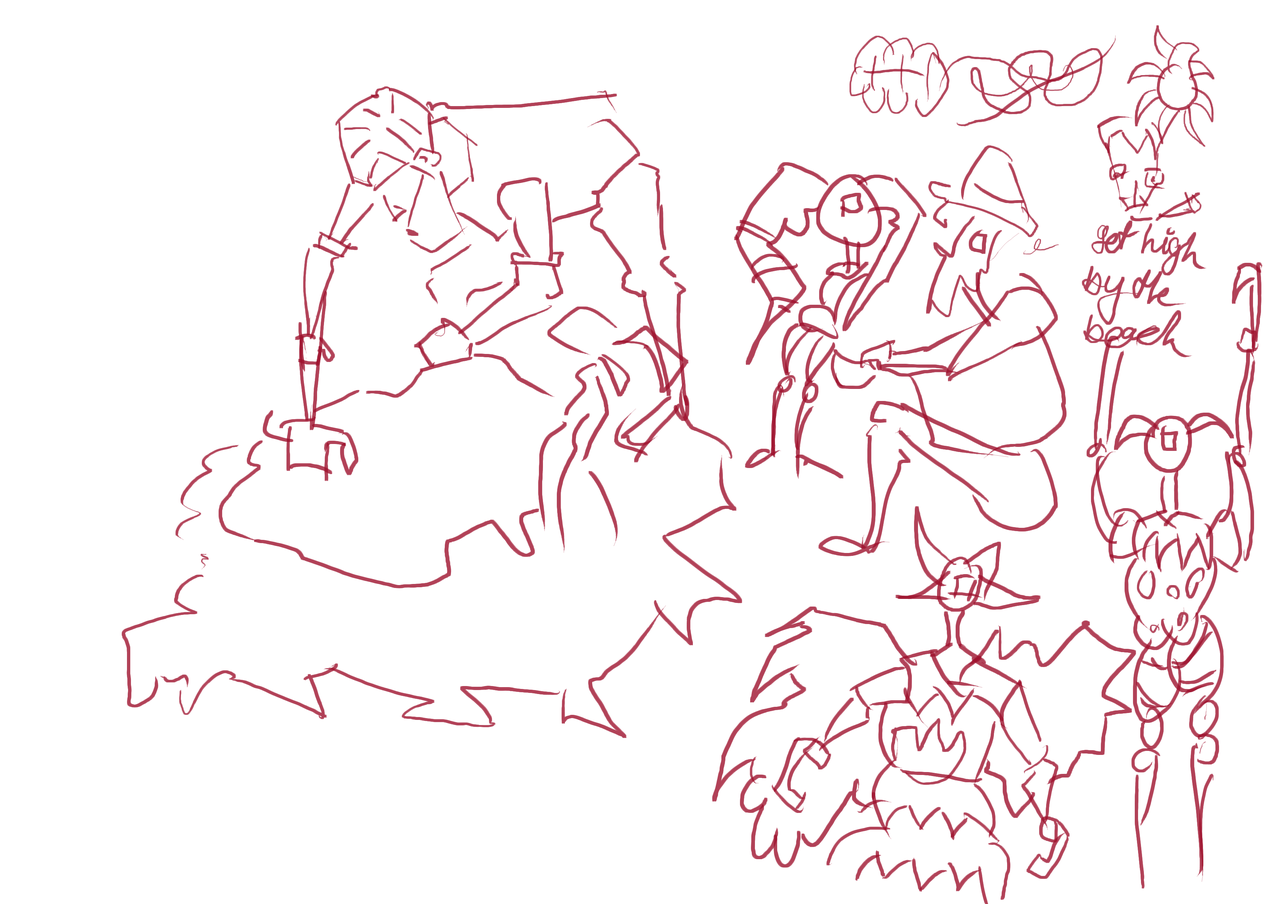 Lana Del Rey and sheering a sheep. Derivative of an old aussy painting.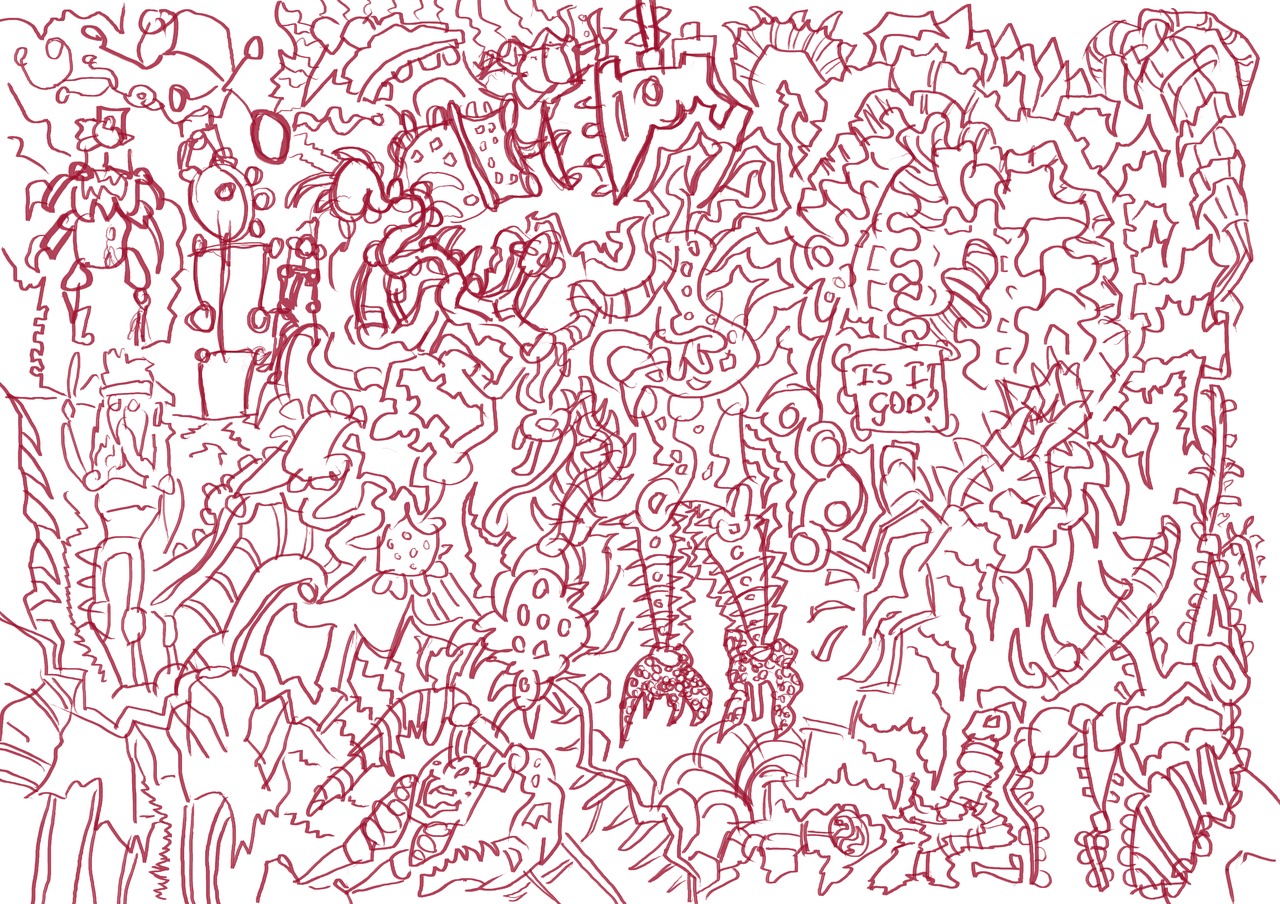 A full page of sketches. The only text being IS IT GOD? Creating multiply layers of line, something that is rare in my drawing.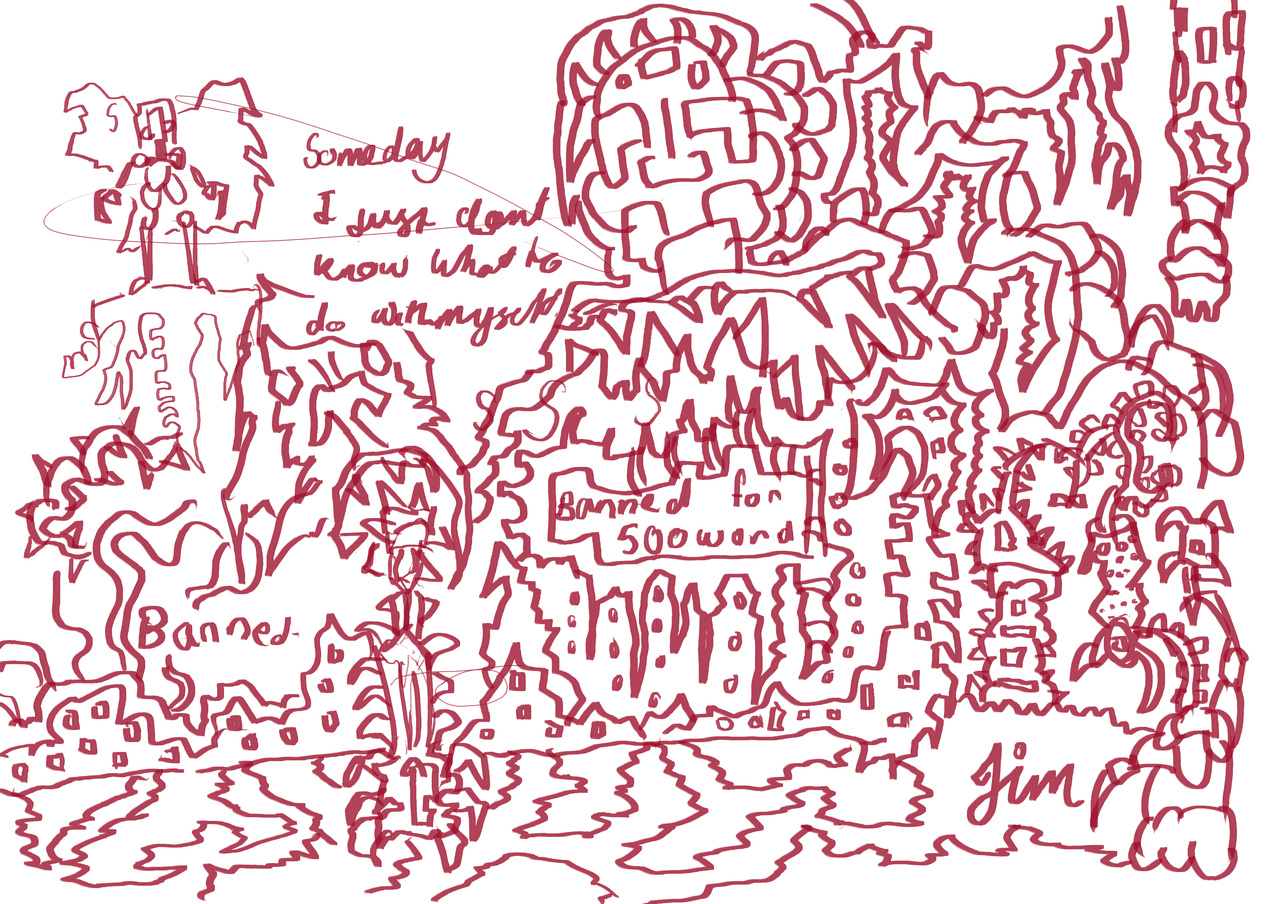 Created during Writers Den Hamilton. The Jim was a sig that I copied. Banned is the theme for the next meeting. My idea. Communities just love to ban me.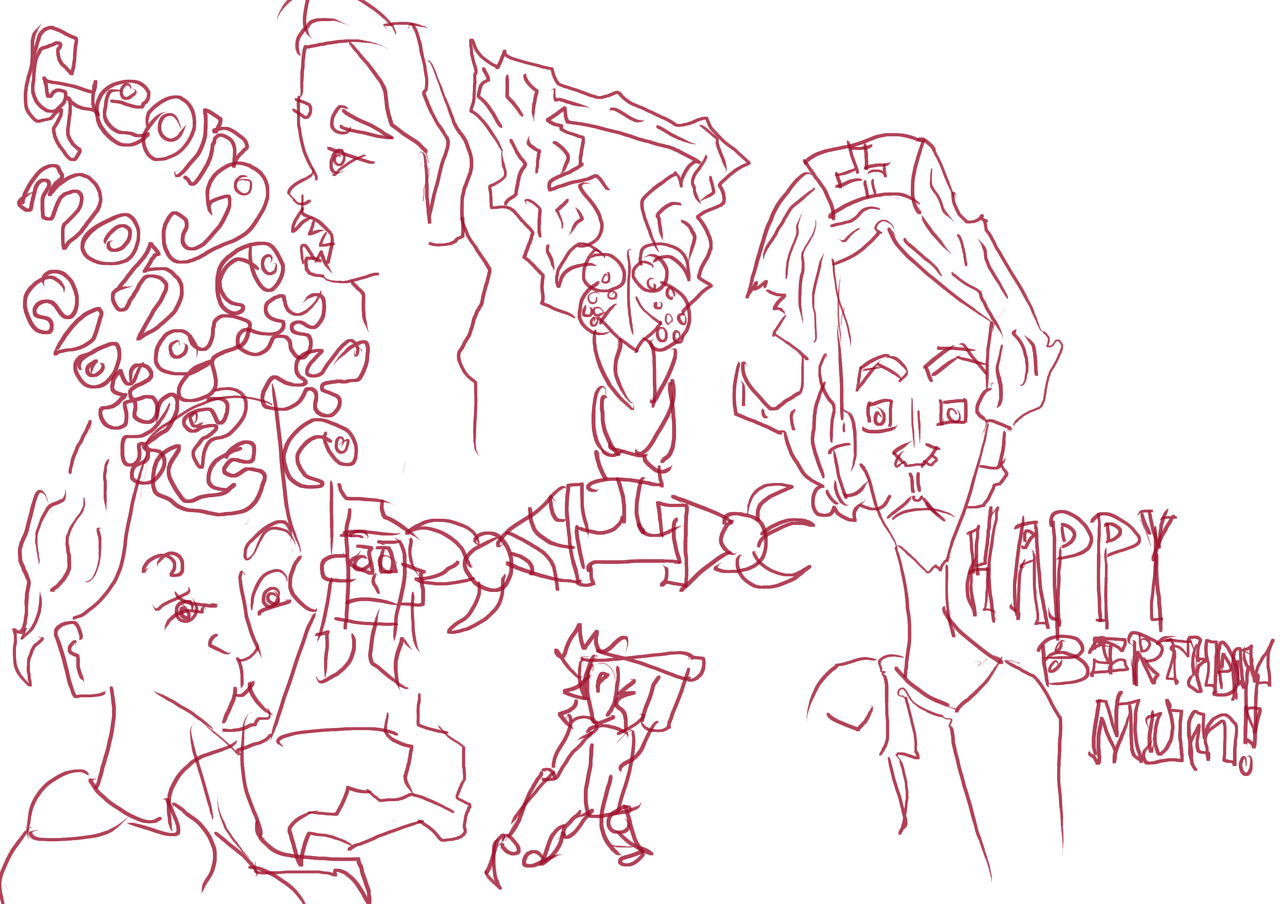 Again looking back over archives. Took a painting I did of my Mother and redrew it.
Characters mostly. Spikes and the usual.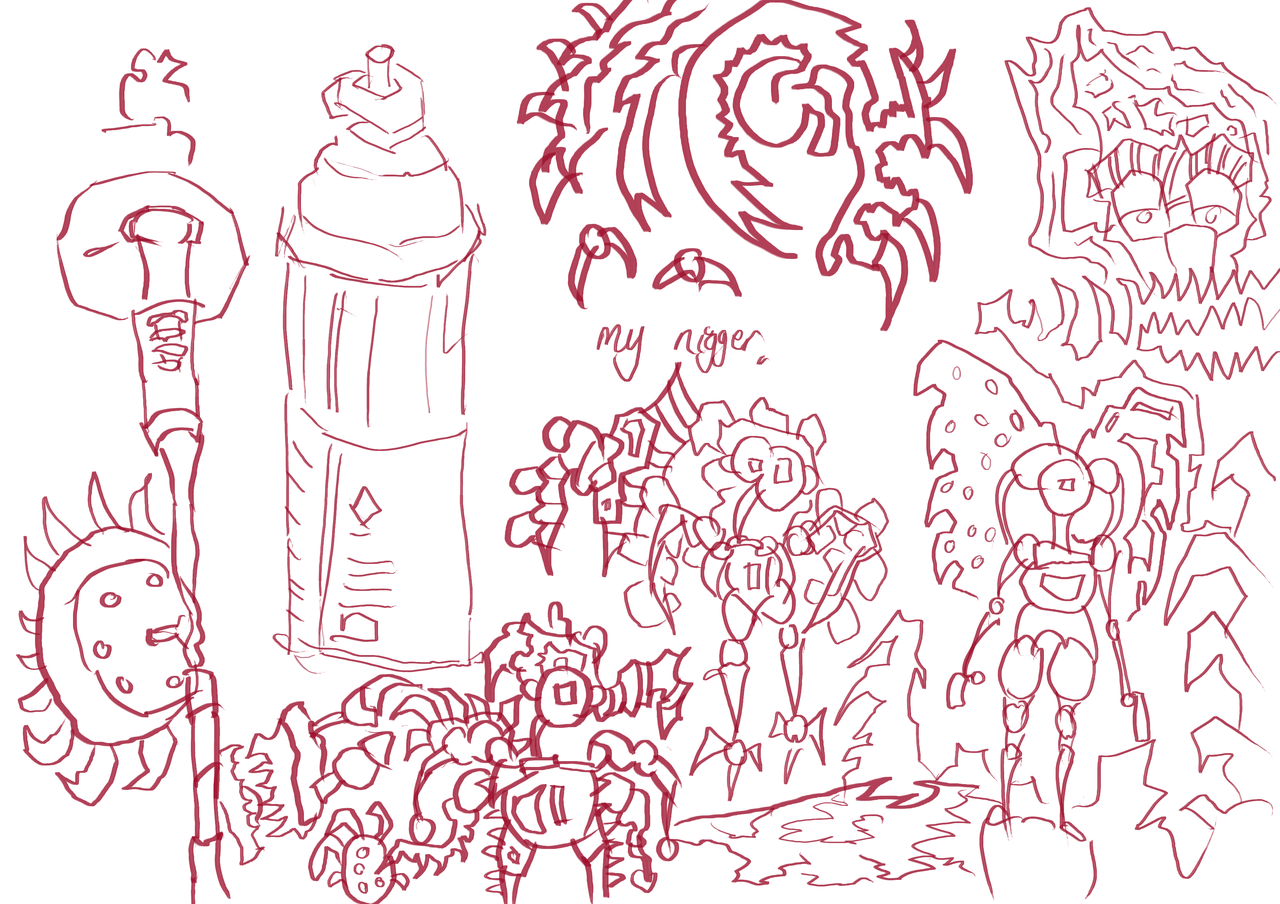 Drawing drink bottle and landscapes.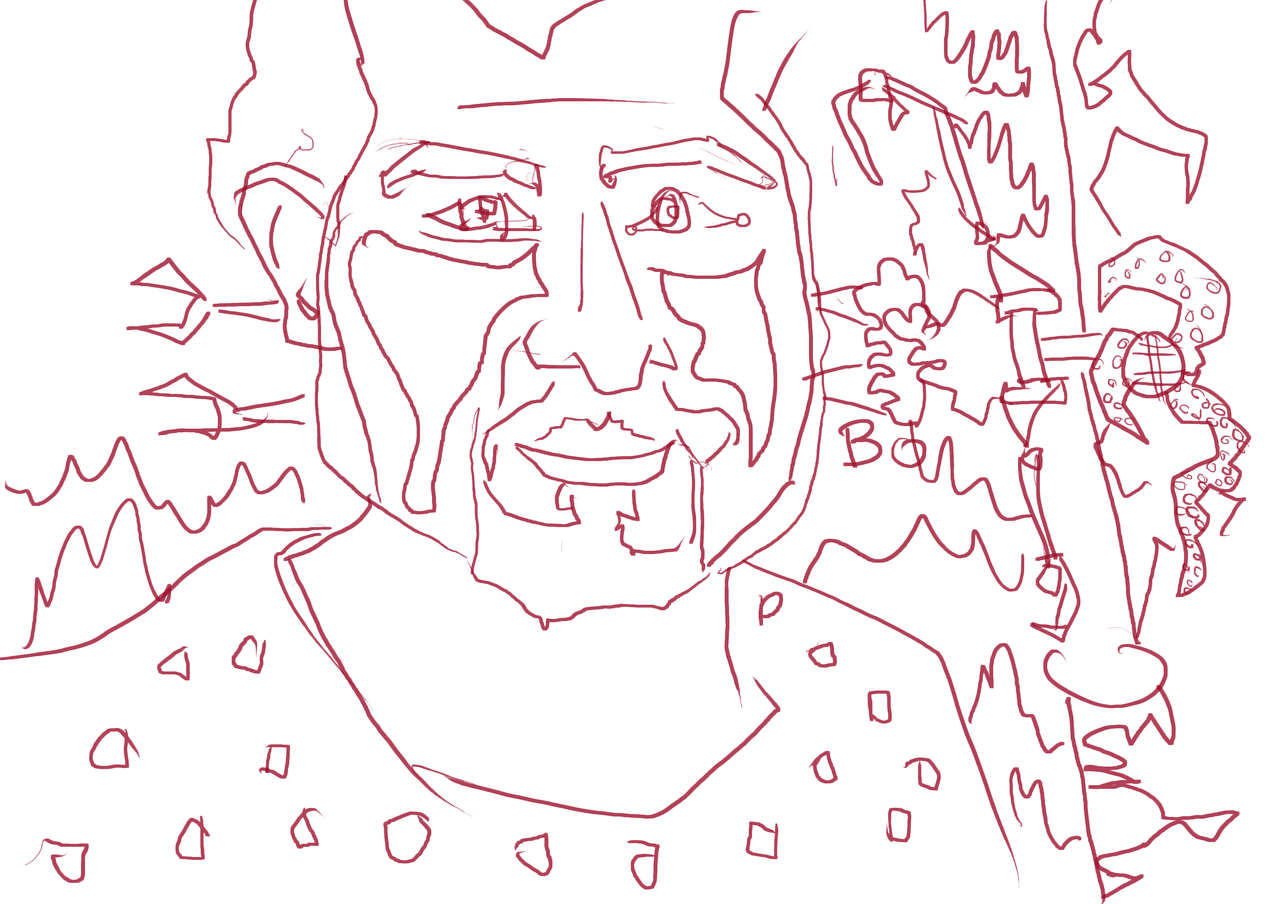 Portrait of someone. I have no idea.