I made it to Life Drawing on Friday. It had been quite a few weeks since I had last attending so it was great to be there. Will not make it the next two weeks due to being out of Hamilton.
The model was Laure a French girl who I had never drawn before. It was her first time modelling for the group - but she was experienced so easy to draw.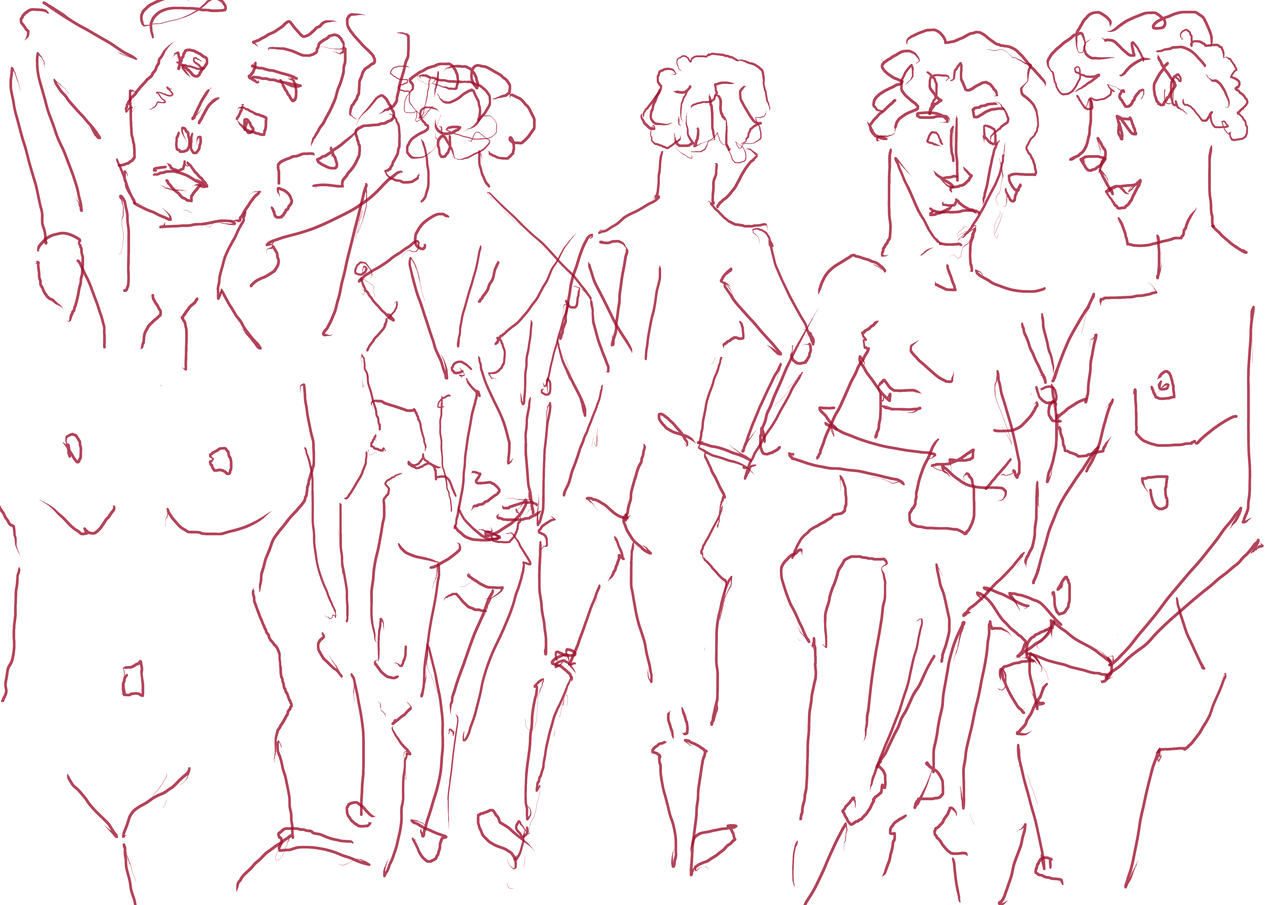 Warm up poses. These were all similar standing poses - which is no problem as I am able to fit them onto a single page. Tried to capture the whole body - which I managed to in in a couple.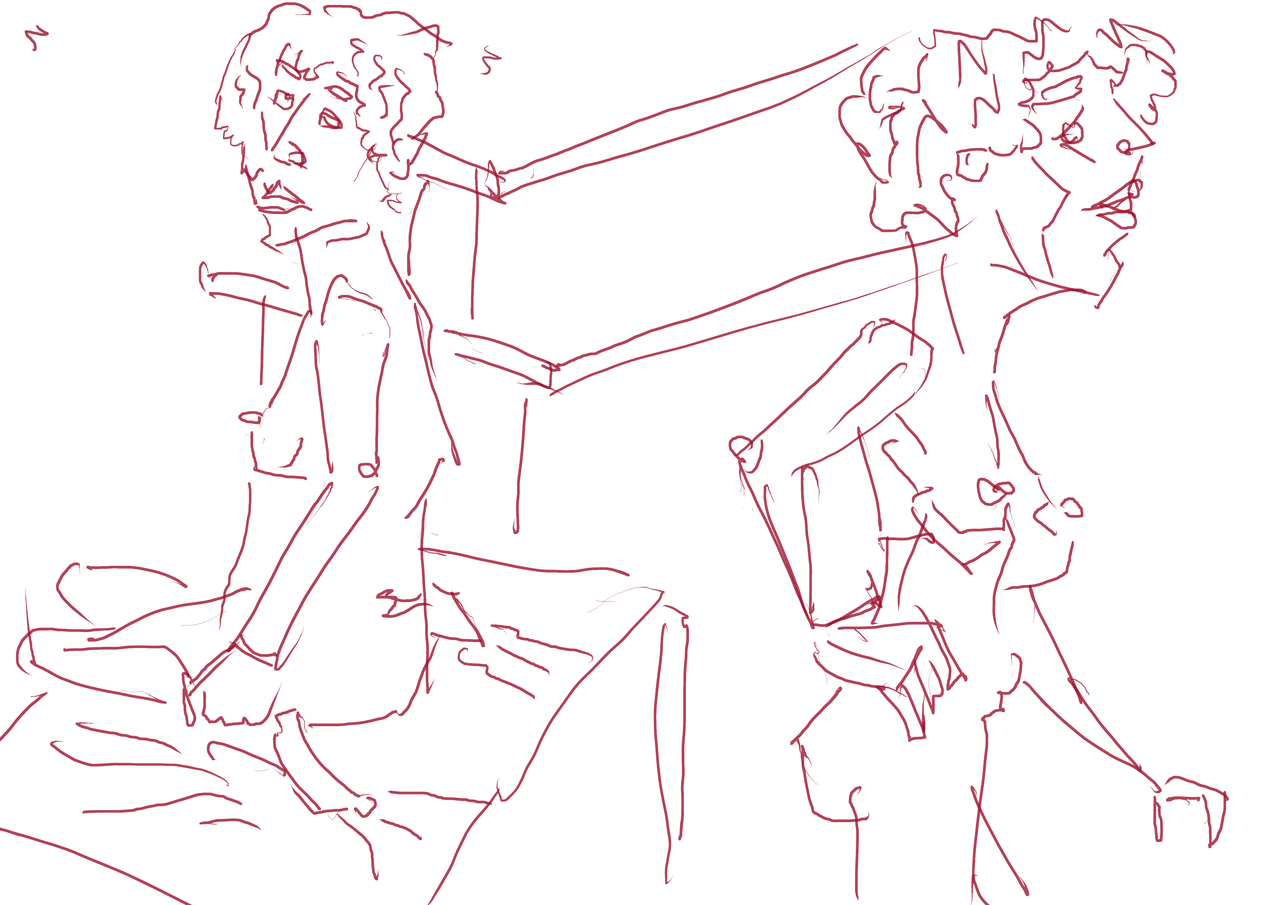 Two poses. A sitting pose and a standing pose. Her hand is leaned against a chair which made it more interesting. Started drawing the tables in the background. Model wasn't in the usual spot - was missing a heater so moved her closer to one of the wall heaters. This was fine for me as I had forgotten one of my battery packs so has to plug into the power of the venue.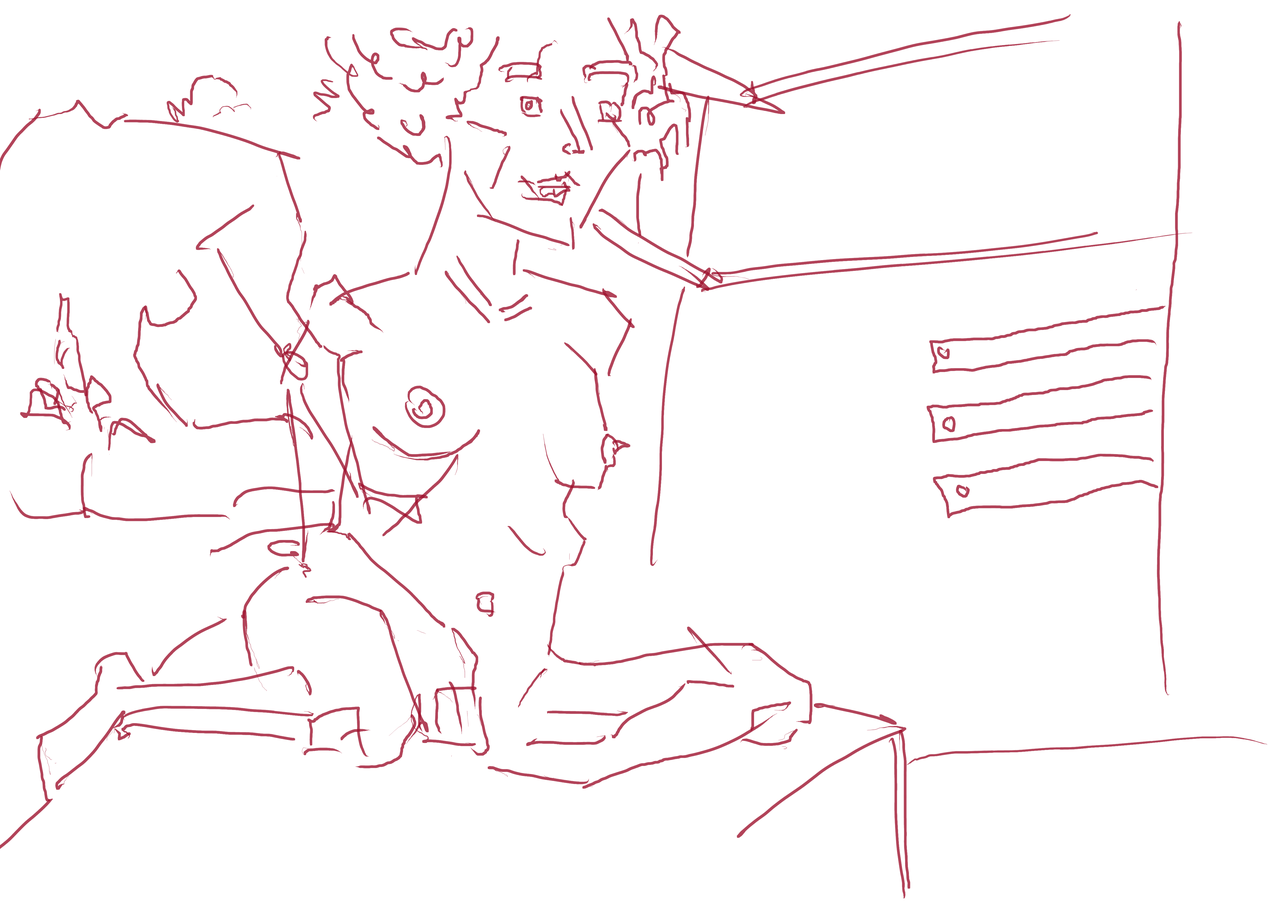 A front on sitting pose and a back pose. Back poses are often hard as there is much less detail to capture - especially if the model is curled up in a ball. I'm happy with the front pose though - captured her whole body (except for cutting off her forehead).
The sitting pose was long so I had time to create a grayscale layer. Whenever I do this it causes me to look again at the model and notice all the mistakes that the line layer had. Always important to keep looking at the model!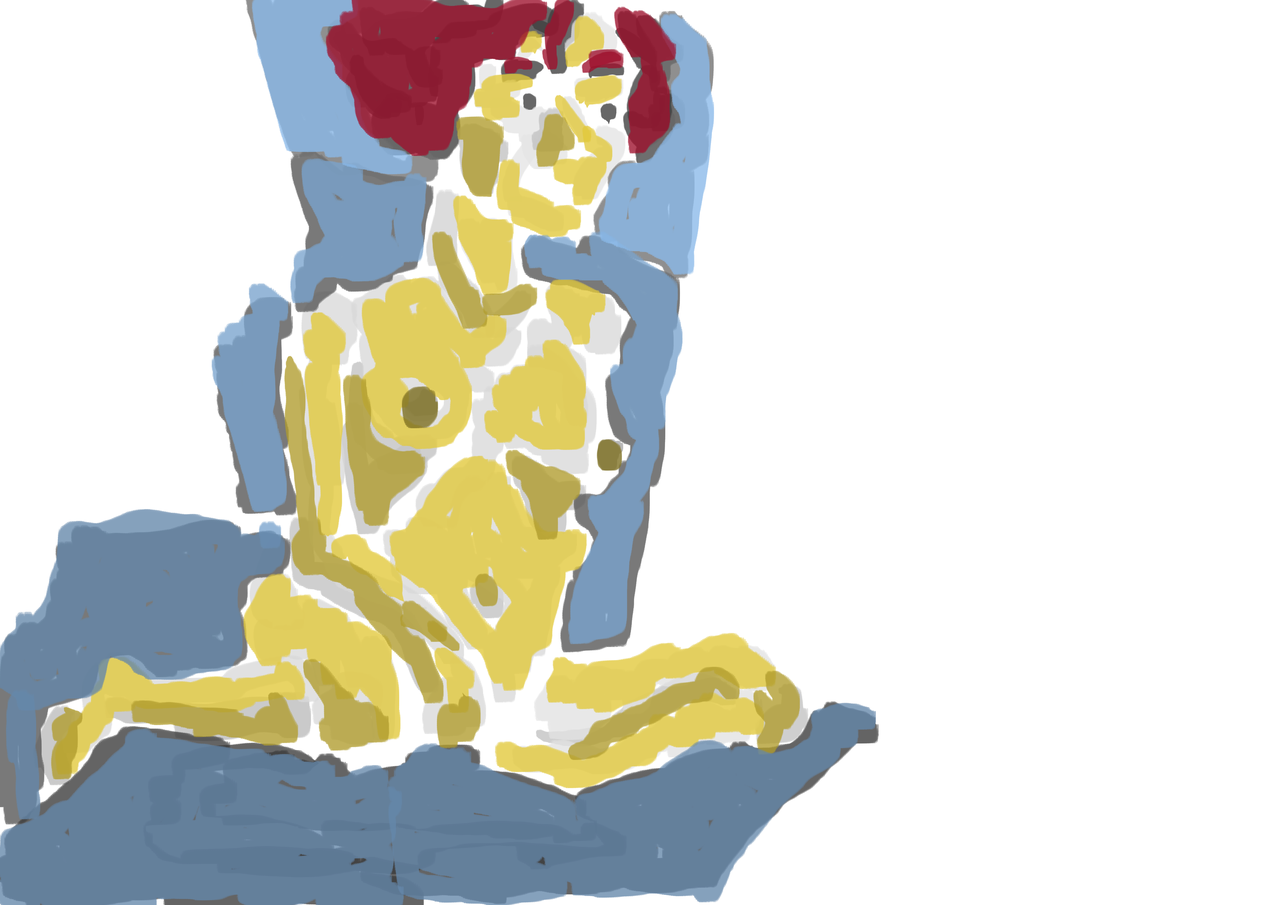 Color layer. I believe this is the first time I've done a color layer along with the usual line and rare grayscale layer at Hamilton Life Drawing. The usual saved color palette - yellow for skin, slightly more black in the yellow for darker areas of the skin. Red for the hair, and blue for the background.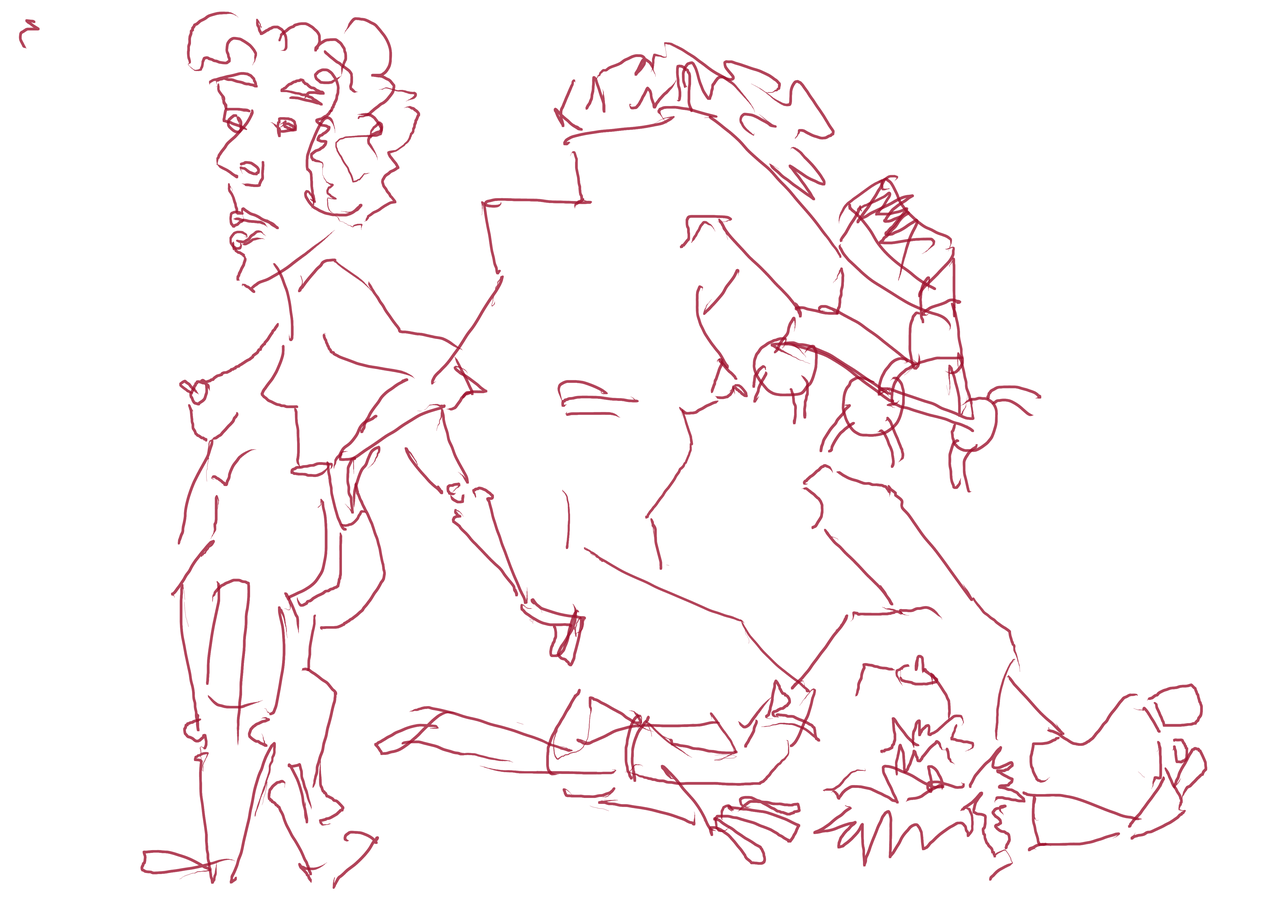 These were the final three poses. I like the standing pose on the left - although she looks short. Love the large head though.