Currently in Levin. I am over 50% through The Pillars of the Earth. It is long but I am enjoying it.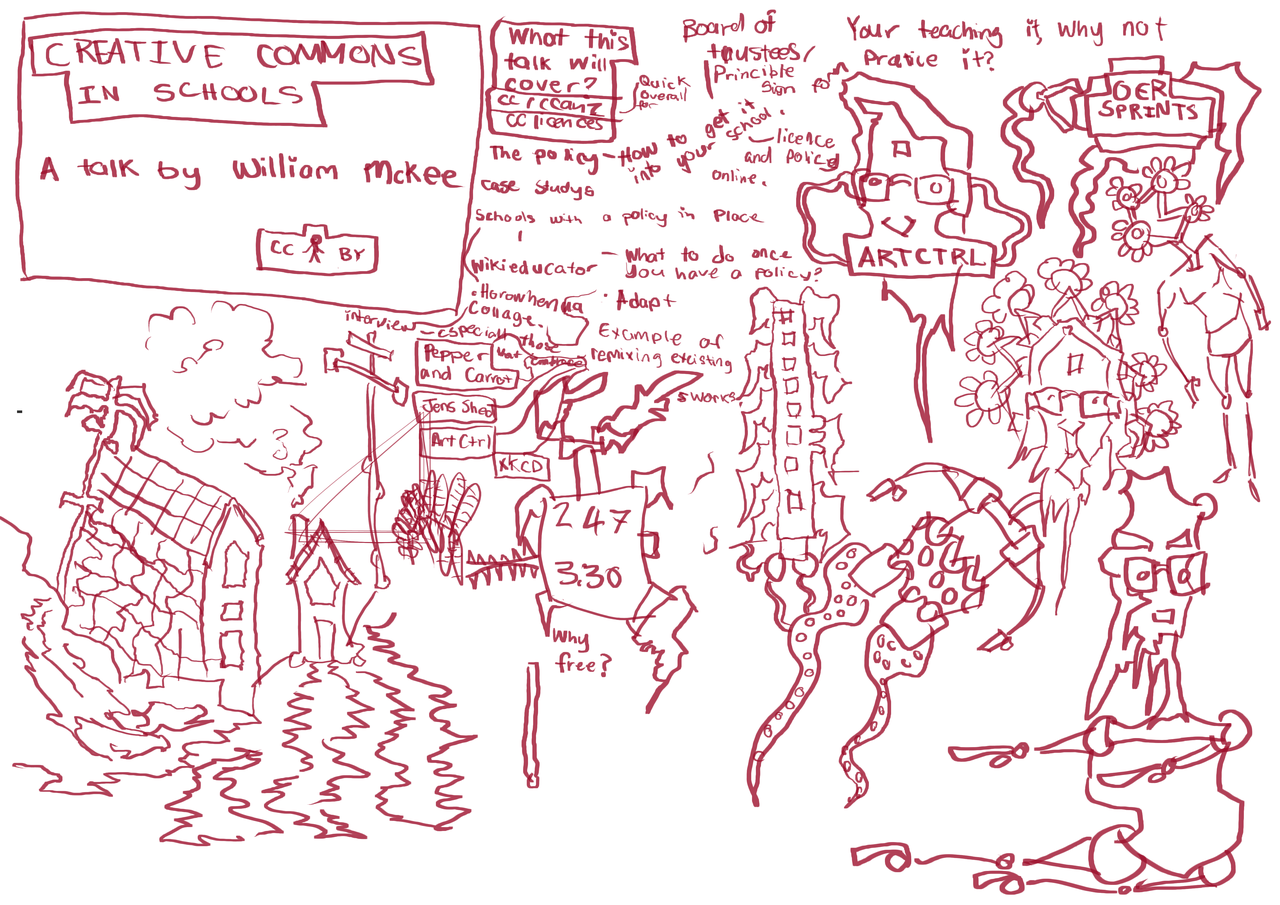 Talk on Creative Commons in schools. Show the policy and how to get it into schools. Examples of Creative Commons in practice. ArtCtrl/ArtControl remixing Jem, Hicksville, Pepper&Carrot. Always on the lookout for free licensed artwork to remix.
I decided to add the four horsemen into the world of Pepper and Carrot.
In Good Omens they are featured and I wanted to write a novel about the characters. Mixing them into Pepper and Carrot is interested. Moulding them into current events - such as them being involved with The Great Tree.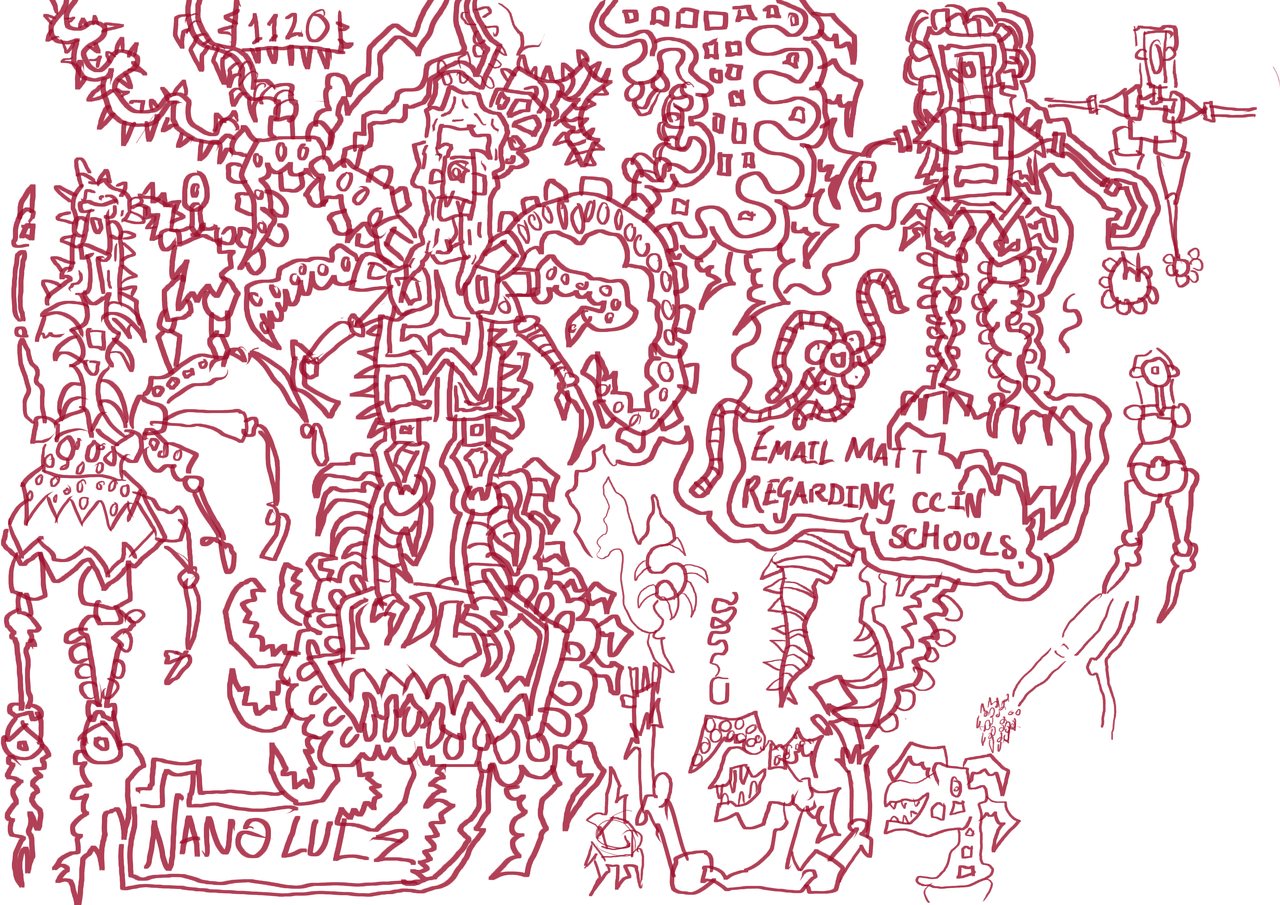 Characters. This was drawn on the bus travelling from Hamilton to Levin. 1120 was the bus number, written on the piece of artwork.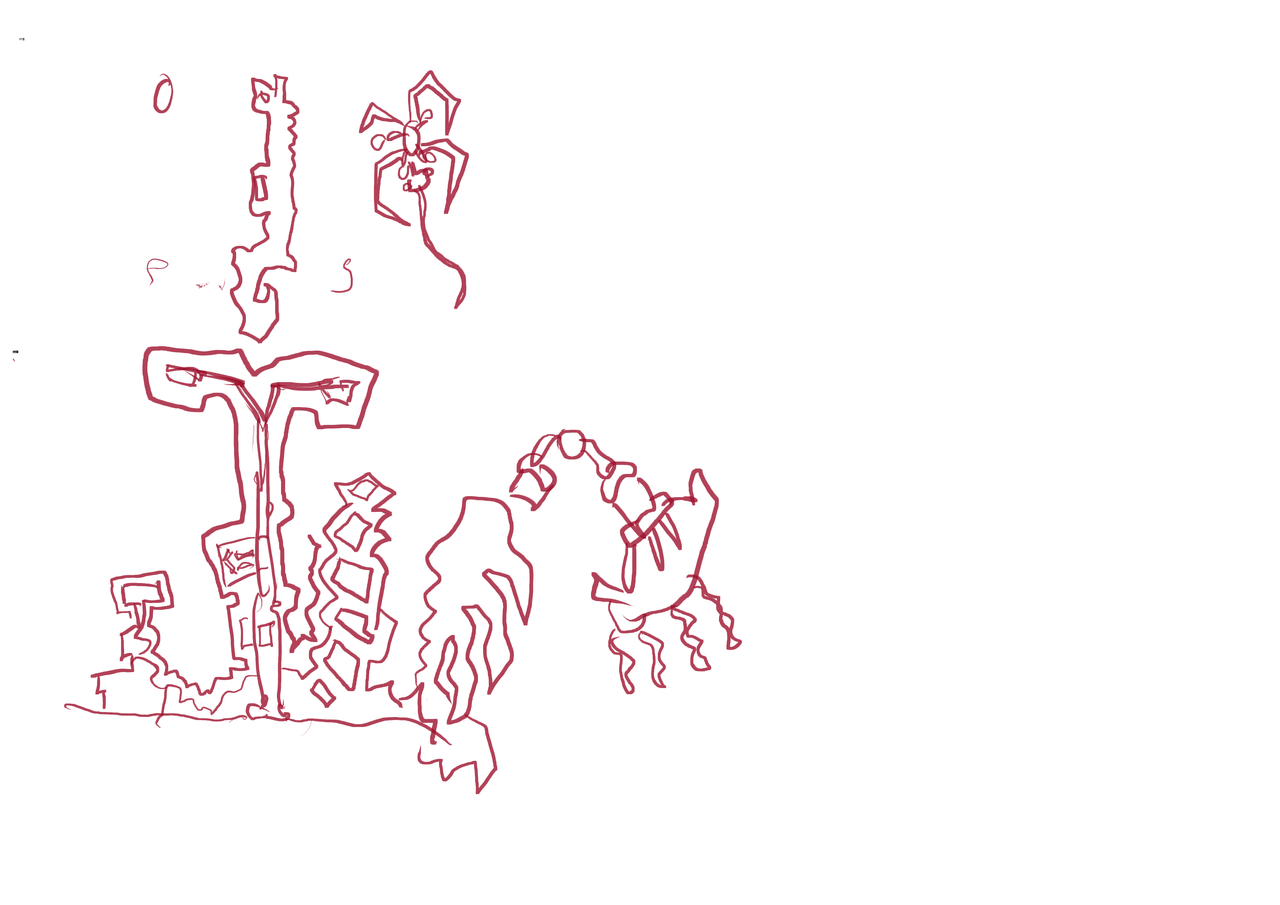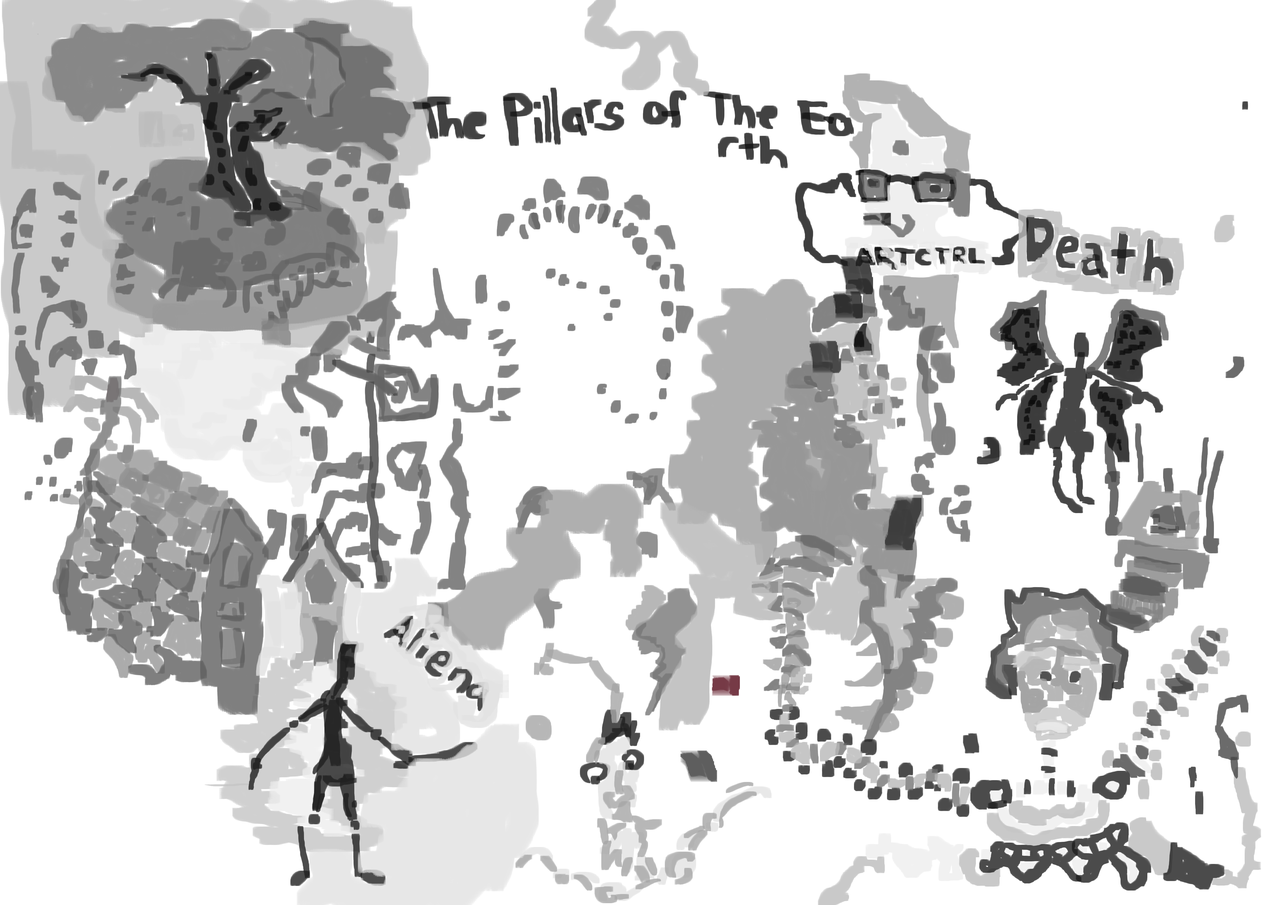 The Great Tree. It's black trunk leading up to it's branches. It's leaves swish in the heavy winds. Underneath are the residents buildings.
Mixing in ideas from reading The Pillars of The Earth.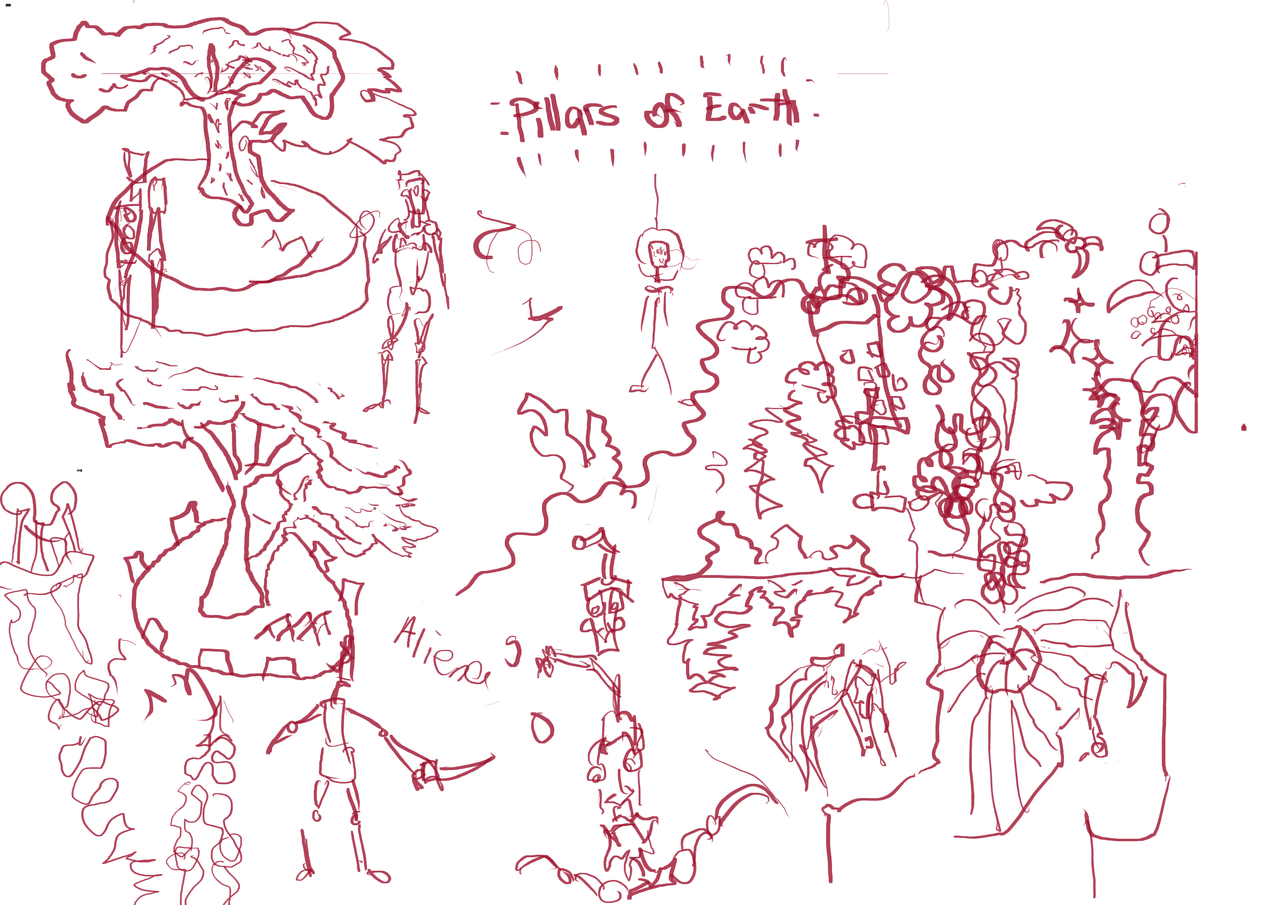 Line version of the Pillars artwork.
The character Saffron whom I plan to make a main character in my pepper and carrot novel.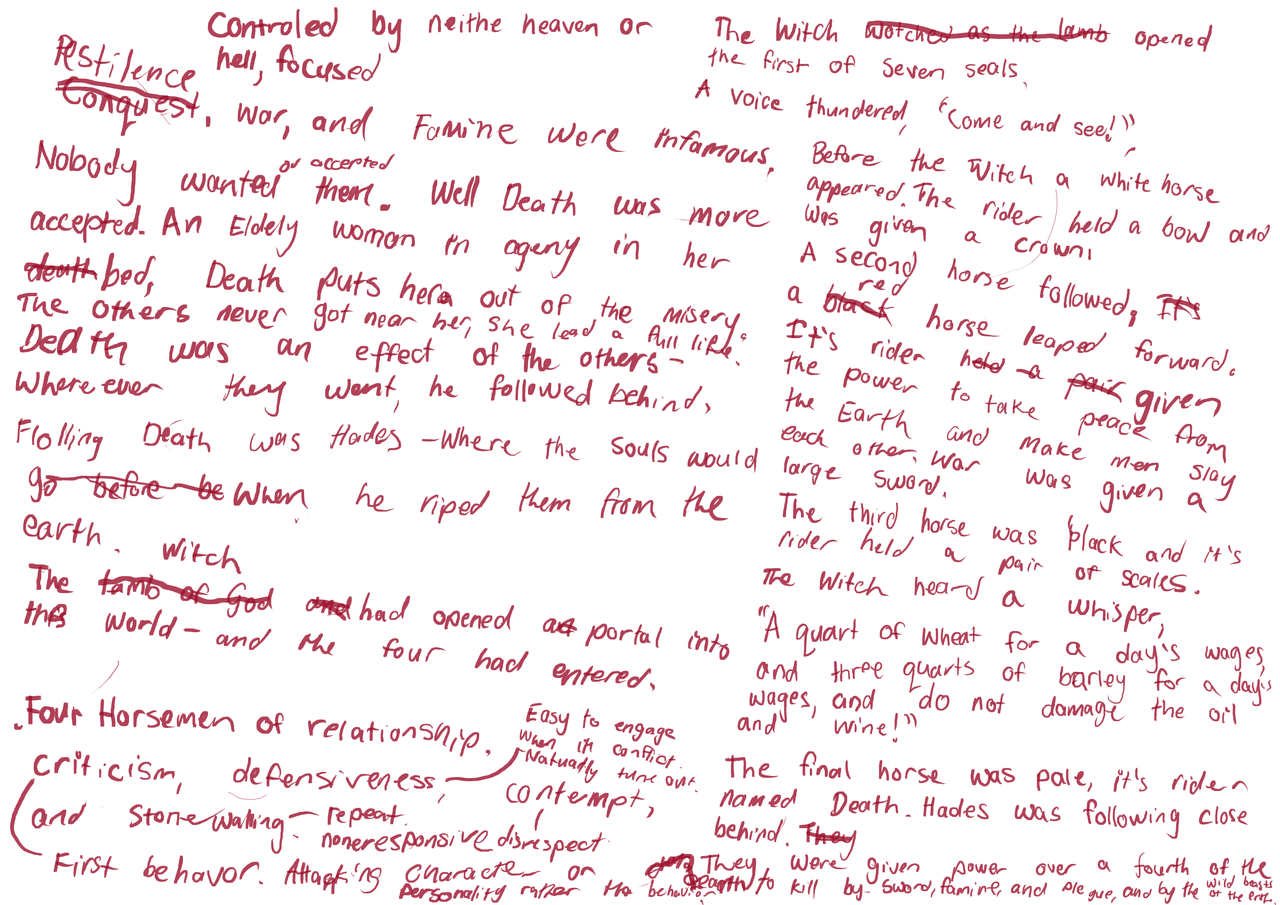 The next for Death in the Pepper and Carrot novel. Need to type out and edit the text. Using the wacom drawing tablet for a mixture of drawing and writing helps ideas.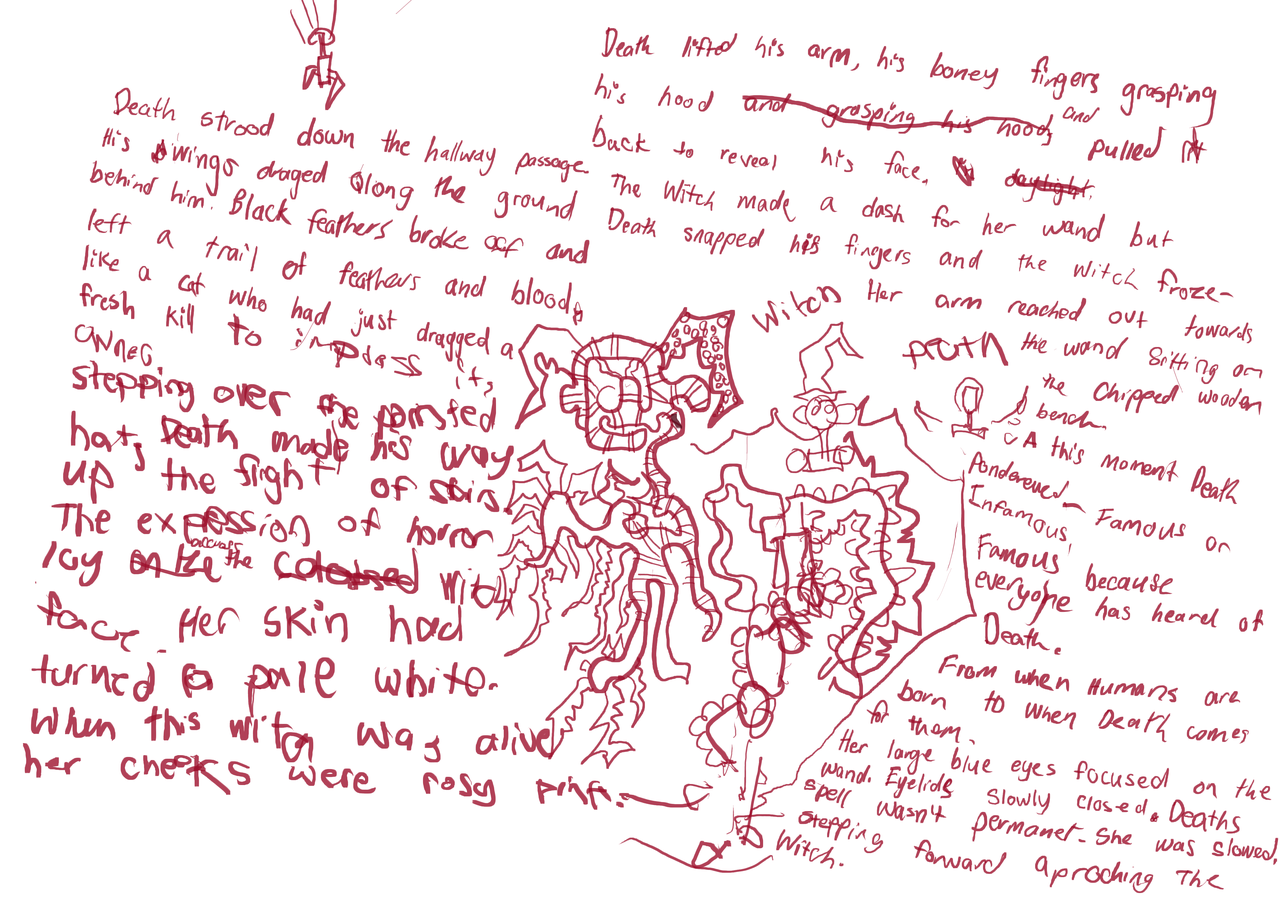 Text for the Witch in Pepper and Carrot novel. Again type out and edit the text.