I made it agian to Vincents this week. Another Female model – and someone I hadn't drawn. I used 5 promarkers. The colors are – Sandstone, Raw Sienna (a fav), Cocoa, Burnt Sienna, and Warm Grey. All colors have a brown/offwhite feel. Lots of yellow – lacking in blue. Thursday had been a Marc Hill TLC trip to Wellington – I'll post about the day later. For now here's the drawings I did at Vincents: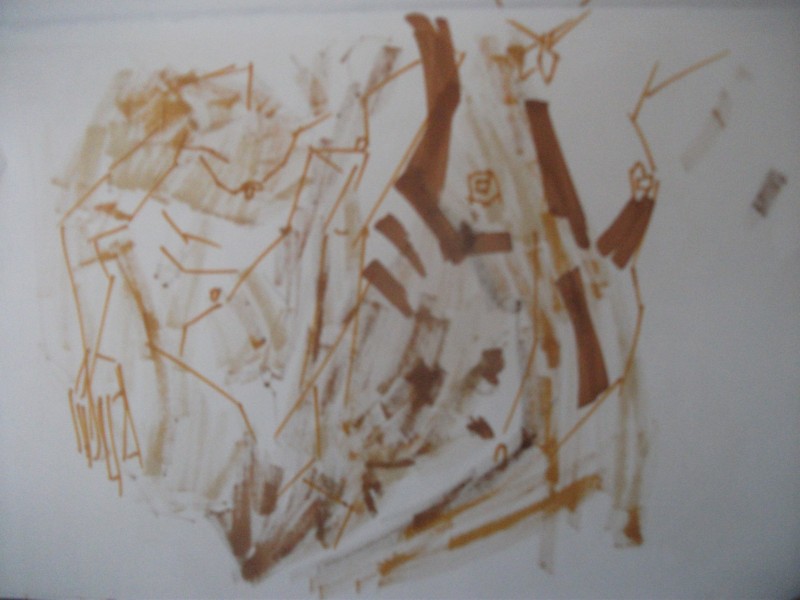 I arrived slightly late for Vincents, they had already started the first pose. The promarkers are two sided so I started with the point end – the other a chisel (best for creating larger areas of color). I normally perfer chisel as it covers a larger areas. Nothing very special about this piece. It's just a two min warmup.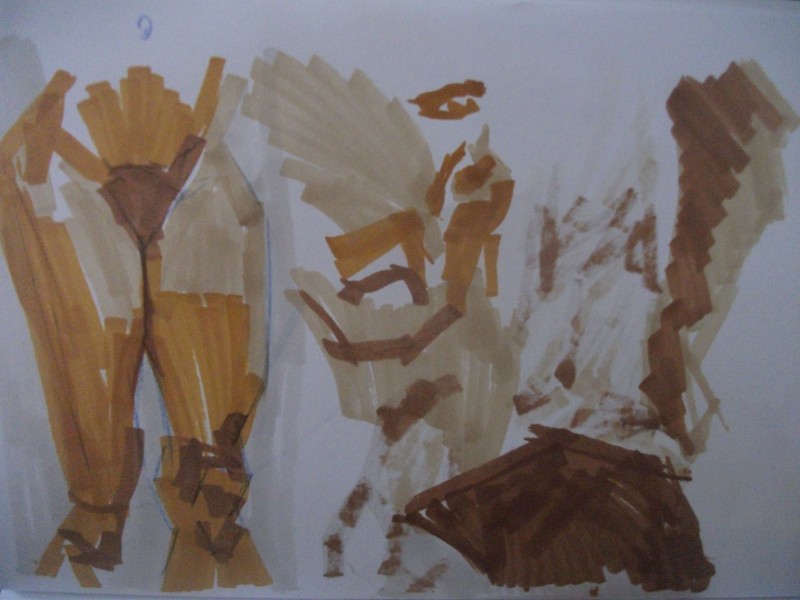 The legs on the the left is one of my favorite drawings I did that night. I had been drawing all day so wasn't in the best mindset. The Promarkers are hard to get my head around – they are going to take lots of pratice. Watercolor techniques are important with them.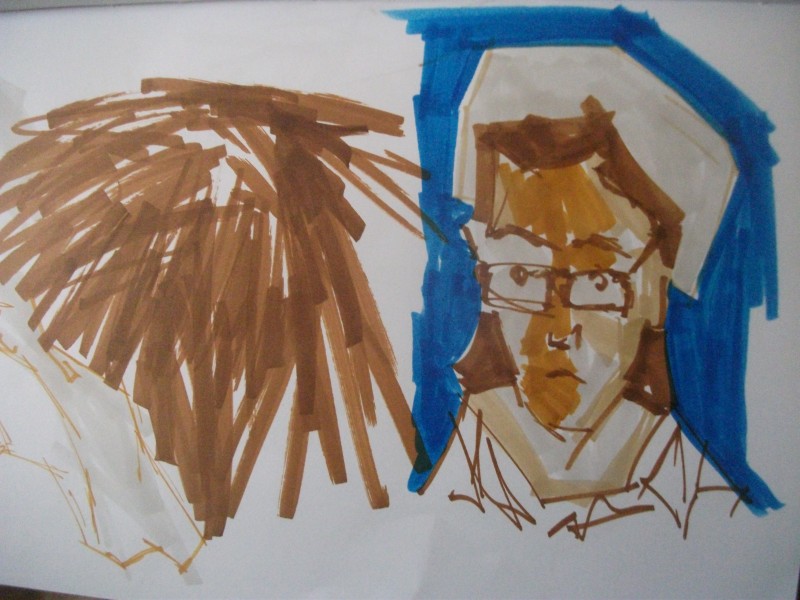 I wasn't in the best posision for drawing the model (around the side rather then front) and this caused several back shots or poses where I would get minimal model because it was hidden behind a chair. I could of moved but the class was full so drew a portrait of someone else drawing. ha. I loved the models hair. It was very shot and straight – much like the drawing on the left. This caused some cool effects – like this: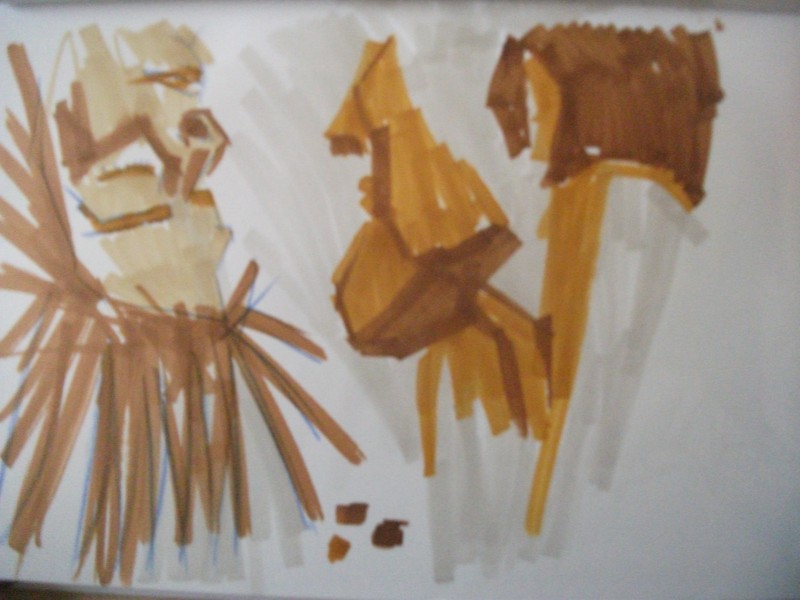 Portrait studies. I'm familar with the portrait so a good place to start when experimenting with new media. I love the drawing on the left – the models hair reminded me of a male character from Final Fantasy. Super cool. Exploring areas of tone further in the right portrait.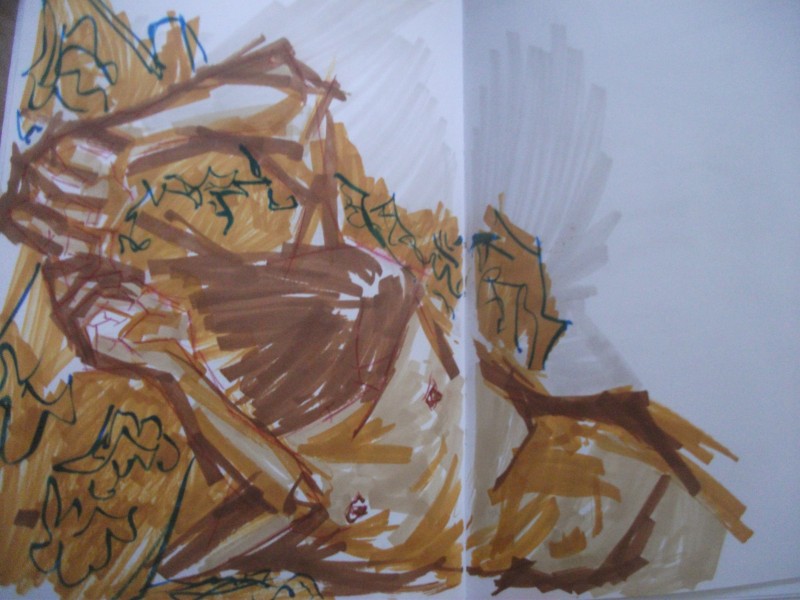 The final. 40 min pose. This didn't take 40 mins – I ended up finishing early and coloring in other areas of my book. I'm really happy with this. I've managed to capture the model with several different colors. It hasn't turned into a messs. Landscape and portrait pro marker works will be uploaded this weekend. I will also be drawing at the Island Bay festival if you are in the Wellington area and want to stop by. I'll draw your portrait.