Nibs for my Wacom tablet arrived on Tuesday so I've had a couple of days praticing... oh boy it's nice to use over my old one. So much control. I've been focusing on taking the Levin street drawings into GIMP, using them both as reference and paint overs. I've been trying to take the computer out of the house more as well - setting up in the local library and at my brothers place.
Though I haven't done any of the SketchDaily themes these past few days (busy with Python and the street paintings) I plan to get back into them'
Here'efs some recent work:I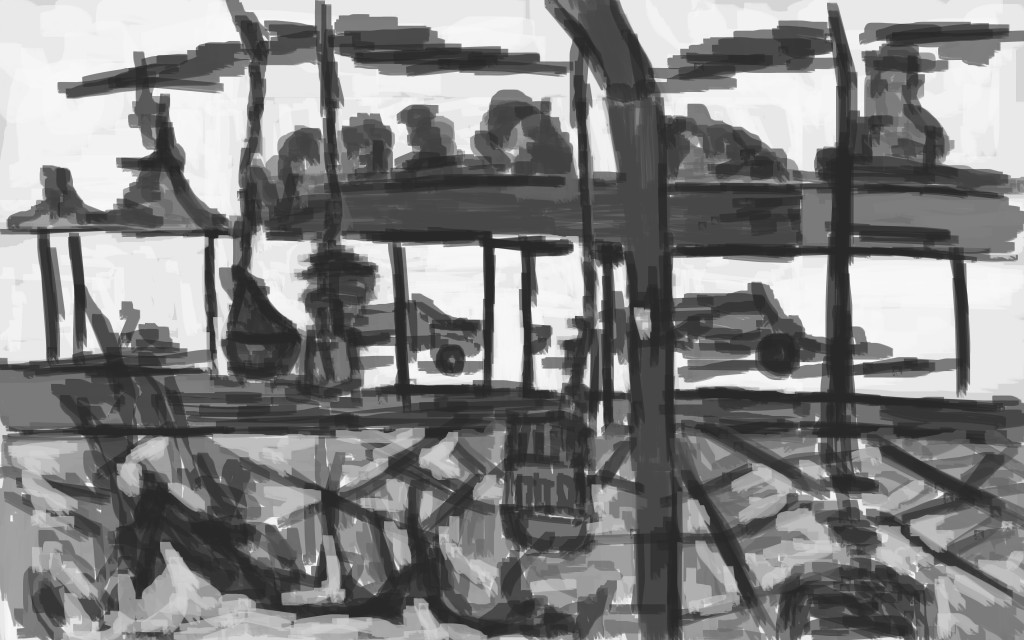 This was with my old tablet. I did this over the weekend, before my new nibs arrived. The reference I used for this painting was a drawing in my sketchbook I did in the new Levin library, looking outside.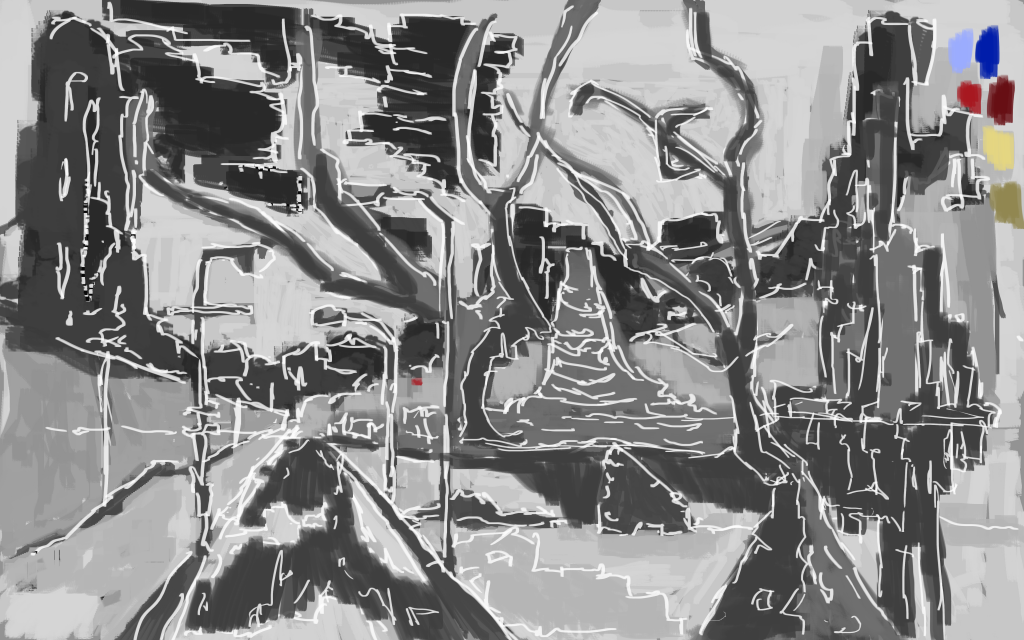 Now here's a painting I did with my new wacom. Notice much of a different? I used much the same techniques as the previous painting but get a much nicer outcome. For this work I took a digital painting I had done and worked on it further, something that I need to do more. I could even scale this down and extend the painting further. I think this scale down technique will help me develop detail in my works.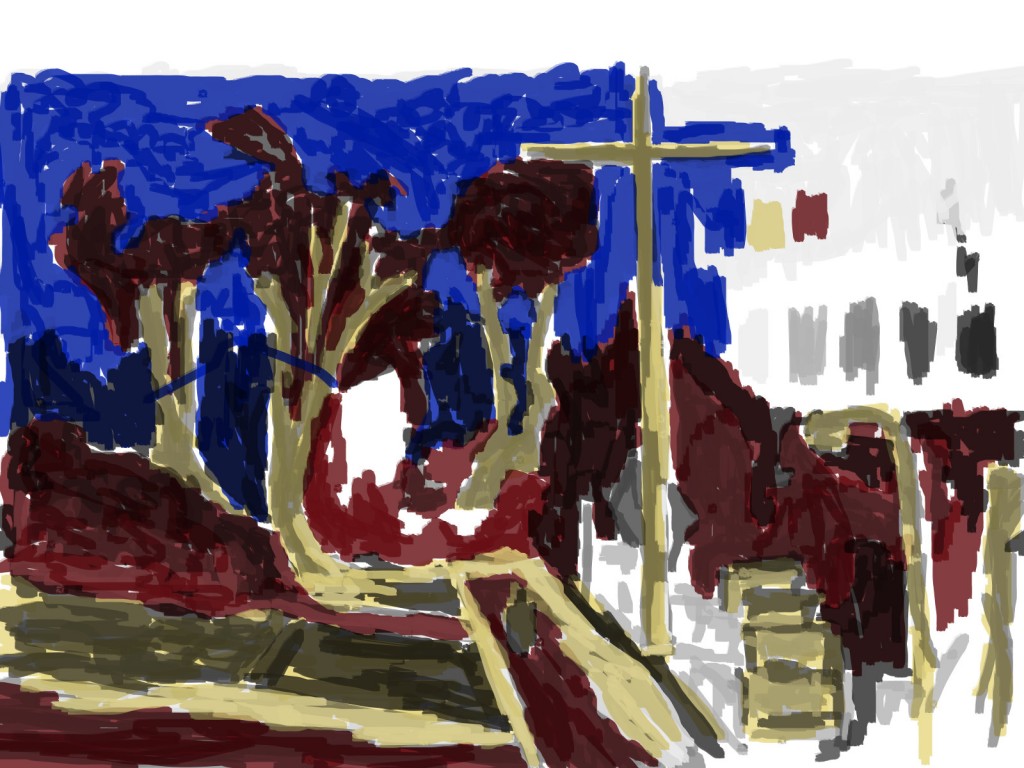 This is with the old wacom but I have managed to get color in there. I like to use the multiply brush effect. It allows me to layer up those colors without losing the grayscale tone underneath. In the past if I wanted to show the under layers I would drop the opacity or use the eraser and cut back into the painting  I've been using the screen option as well, but not in this one.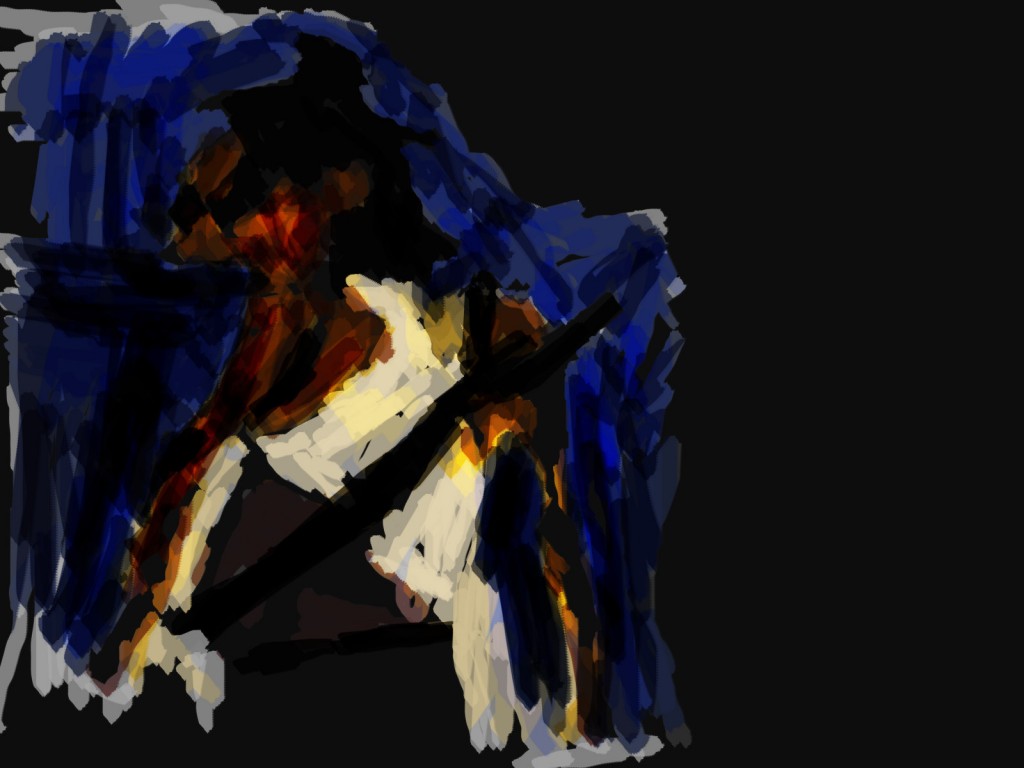 Zombie girl for skethdaily. I got some feedback for this:
–louisecyphre
Here's the final SketchDaily - Demon: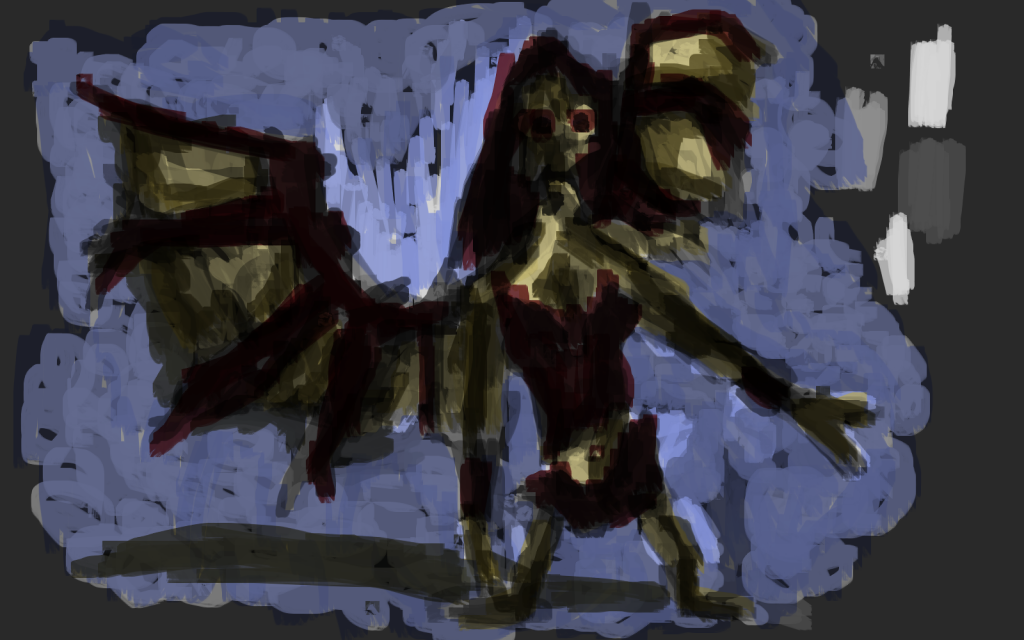 I used a World of Warcraft reference for this. Again multiply color brush used over the grayscale underpainting.