More recent drawings from the Raspberry Pi.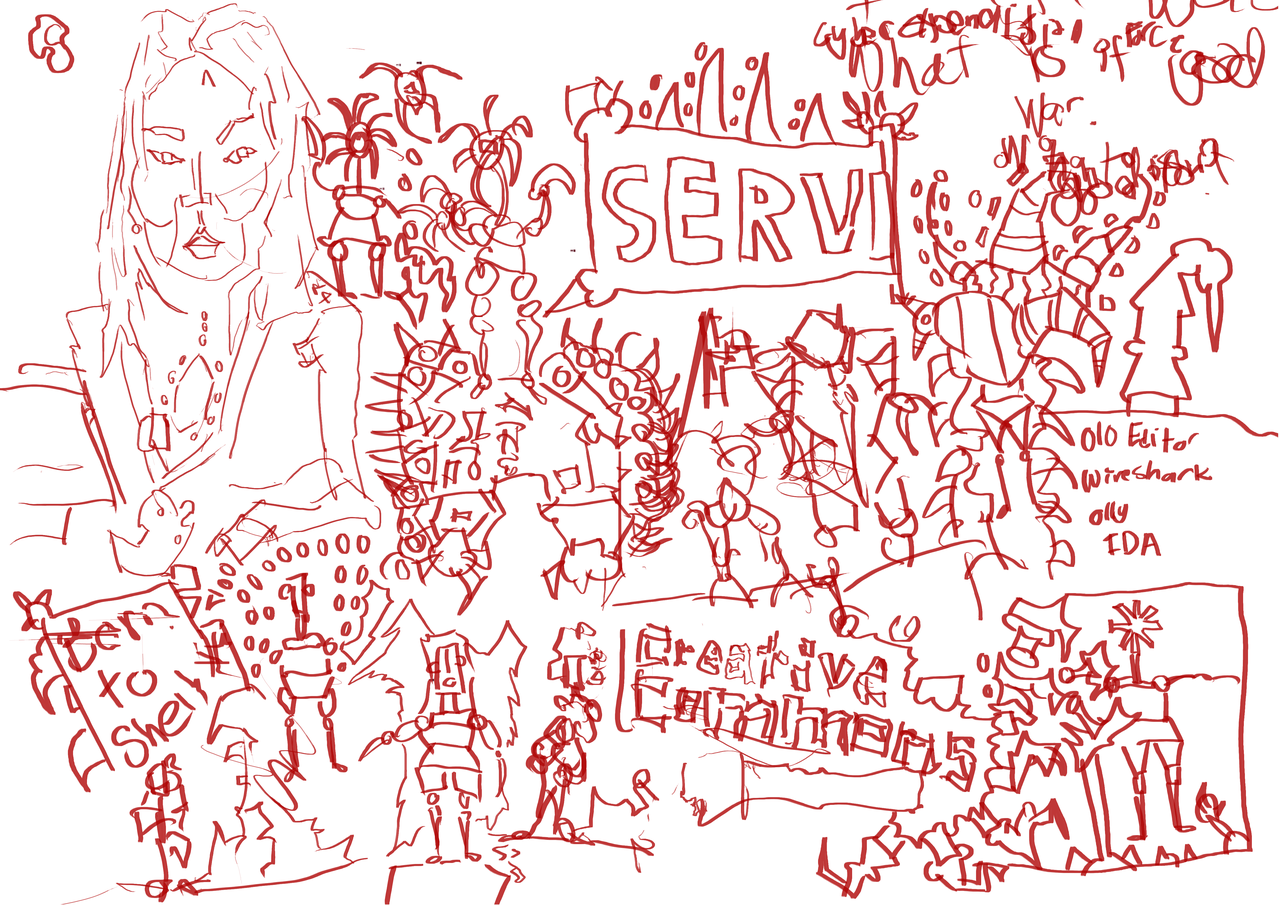 One of the images I missed from the recent KiwiCon post. Includes some notes on wireshark and such.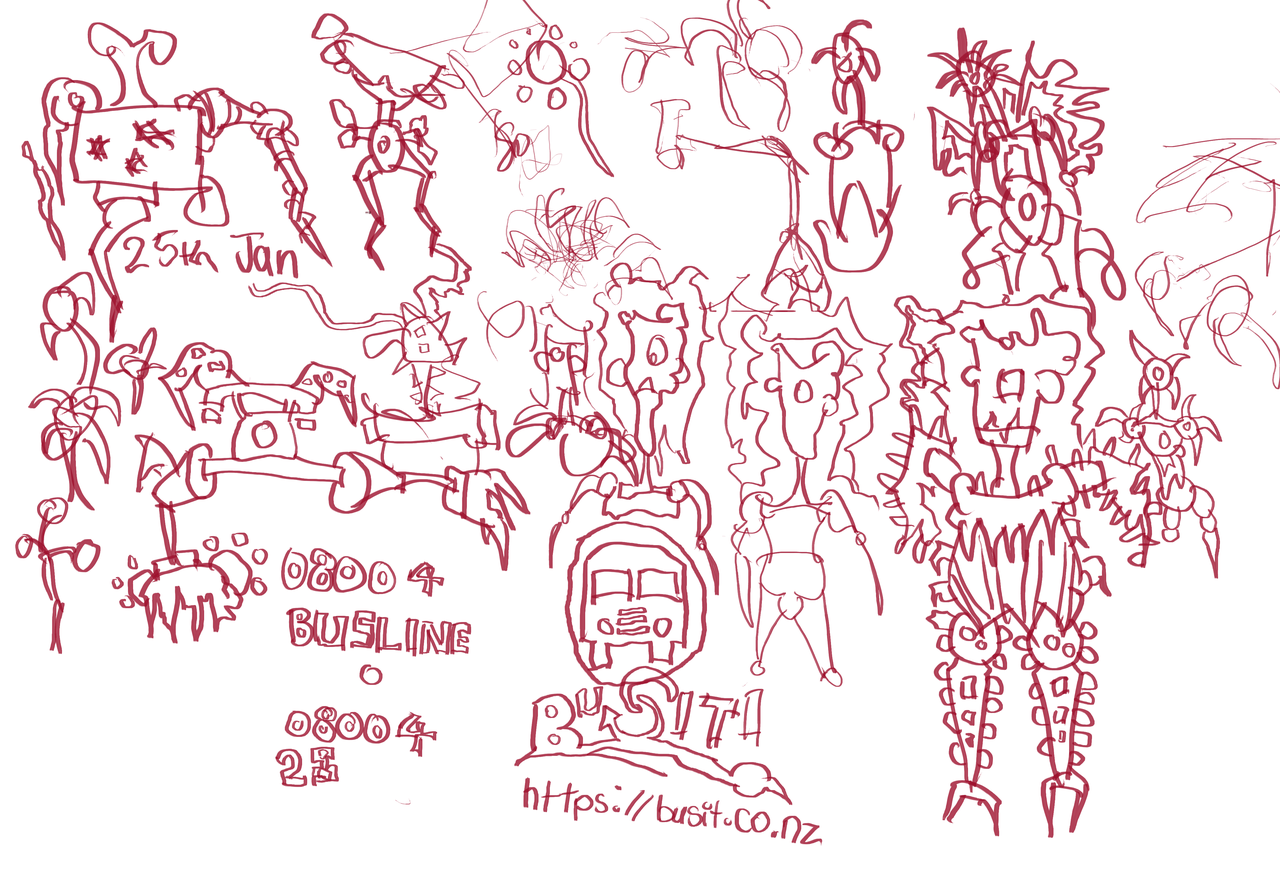 Drawn in Hamilton waiting for the bud. Redrew their logo and phone number.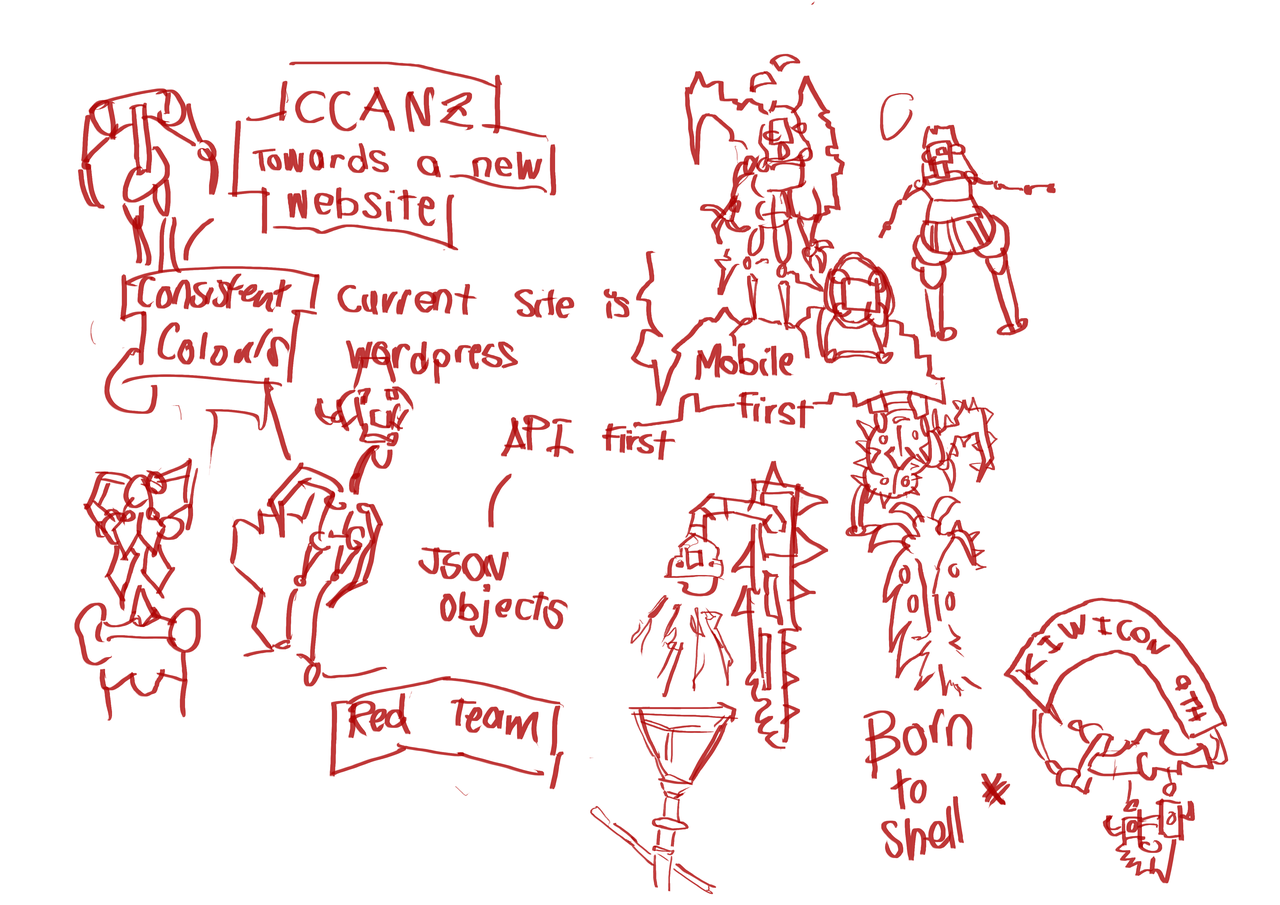 Creative Commons ideas for a new website with bonus kiwicon9 sketches at the bottom - red team, born to shell.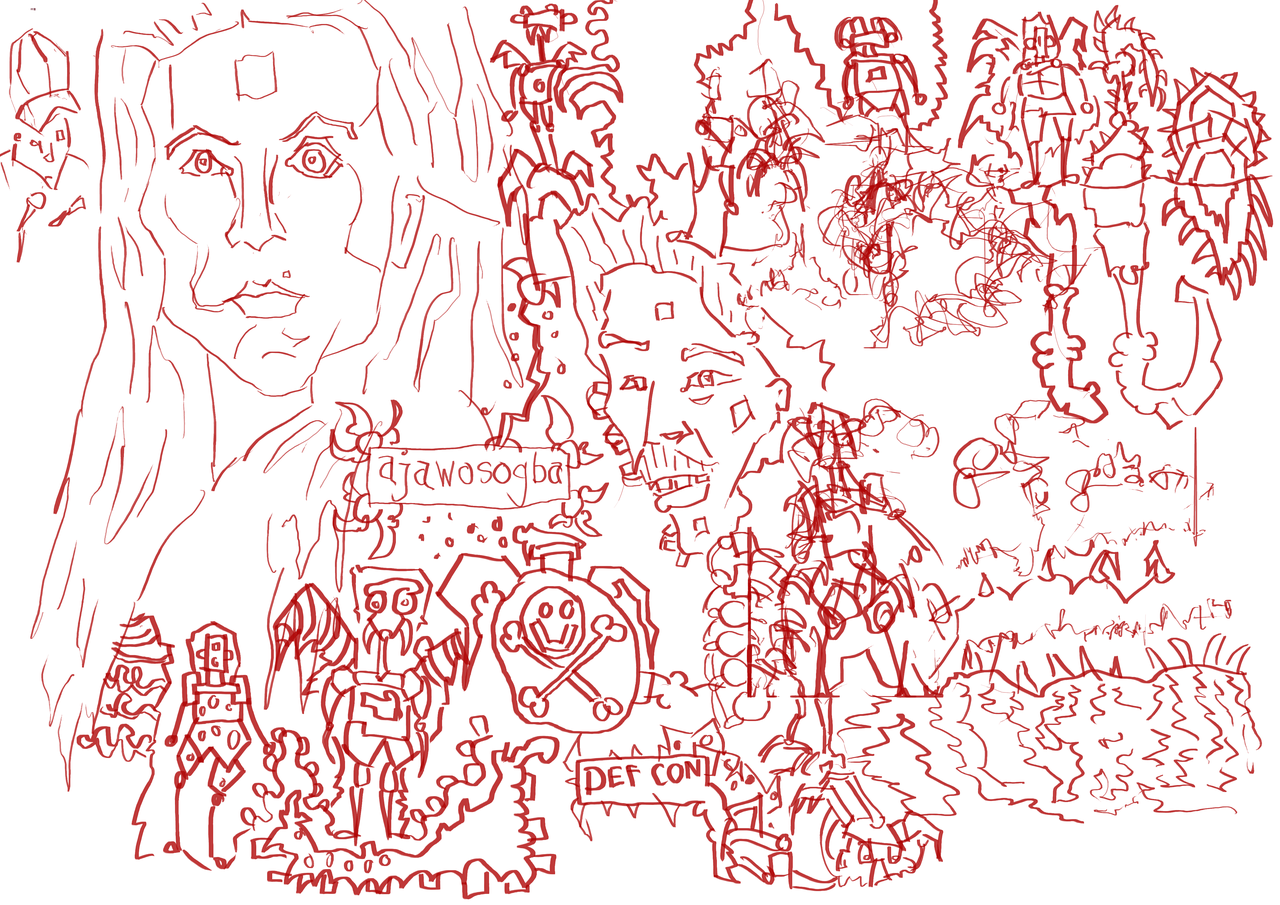 Drawn watching DefCon videos and GetsDrawn drawing of ajawosogba.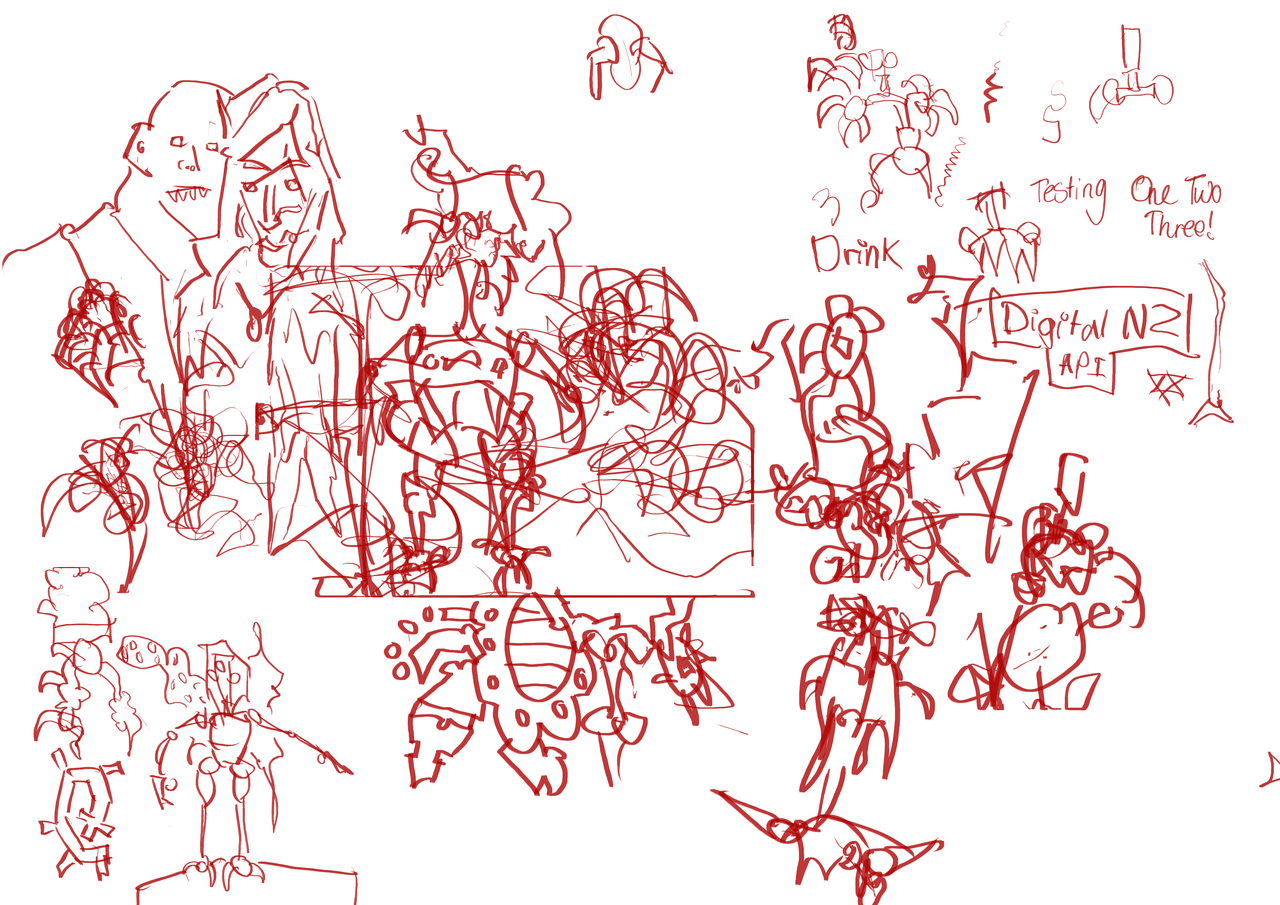 Start of sketching digital nz stuff.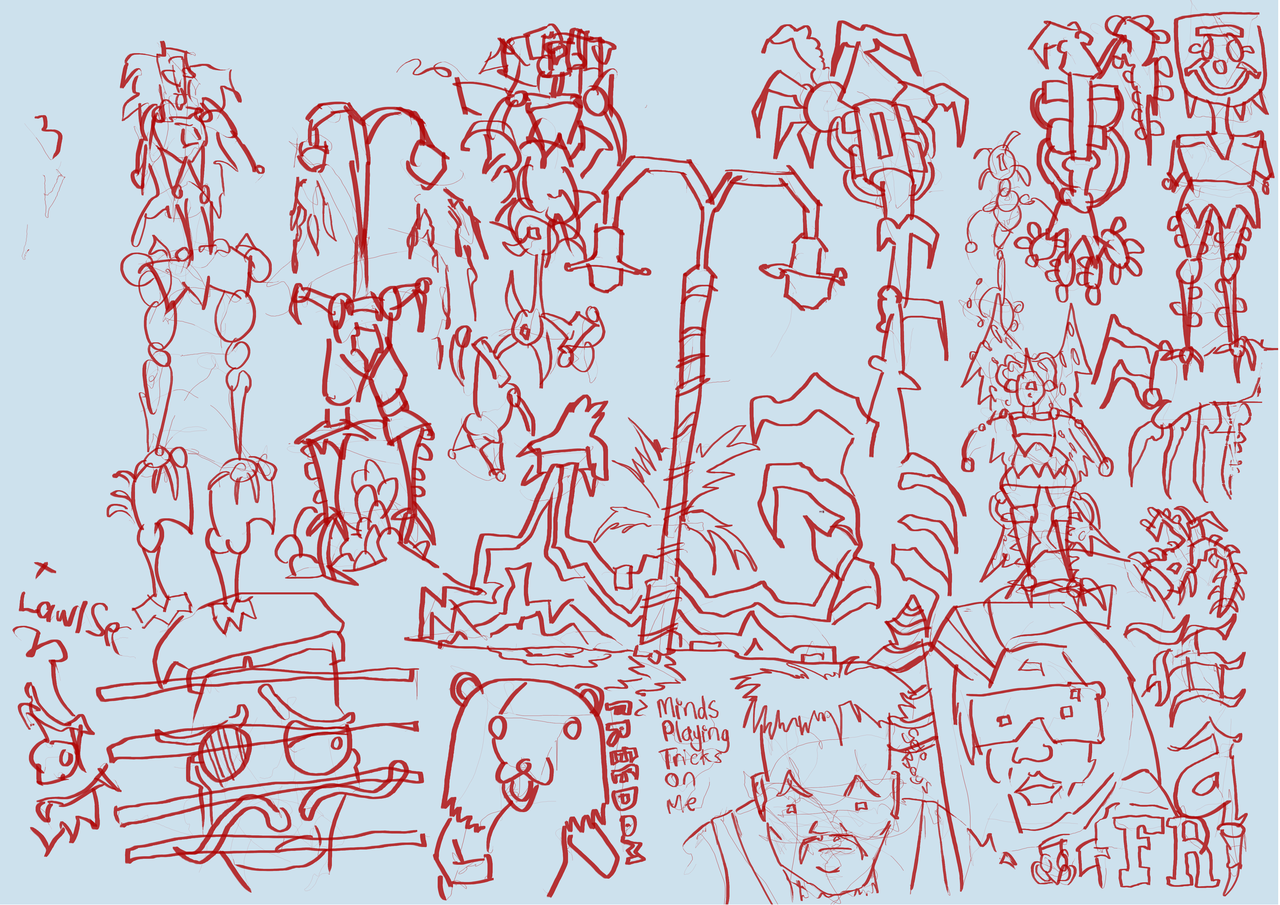 This was drawn in Levin when watching a video on the tor network. The lamp is outside the library.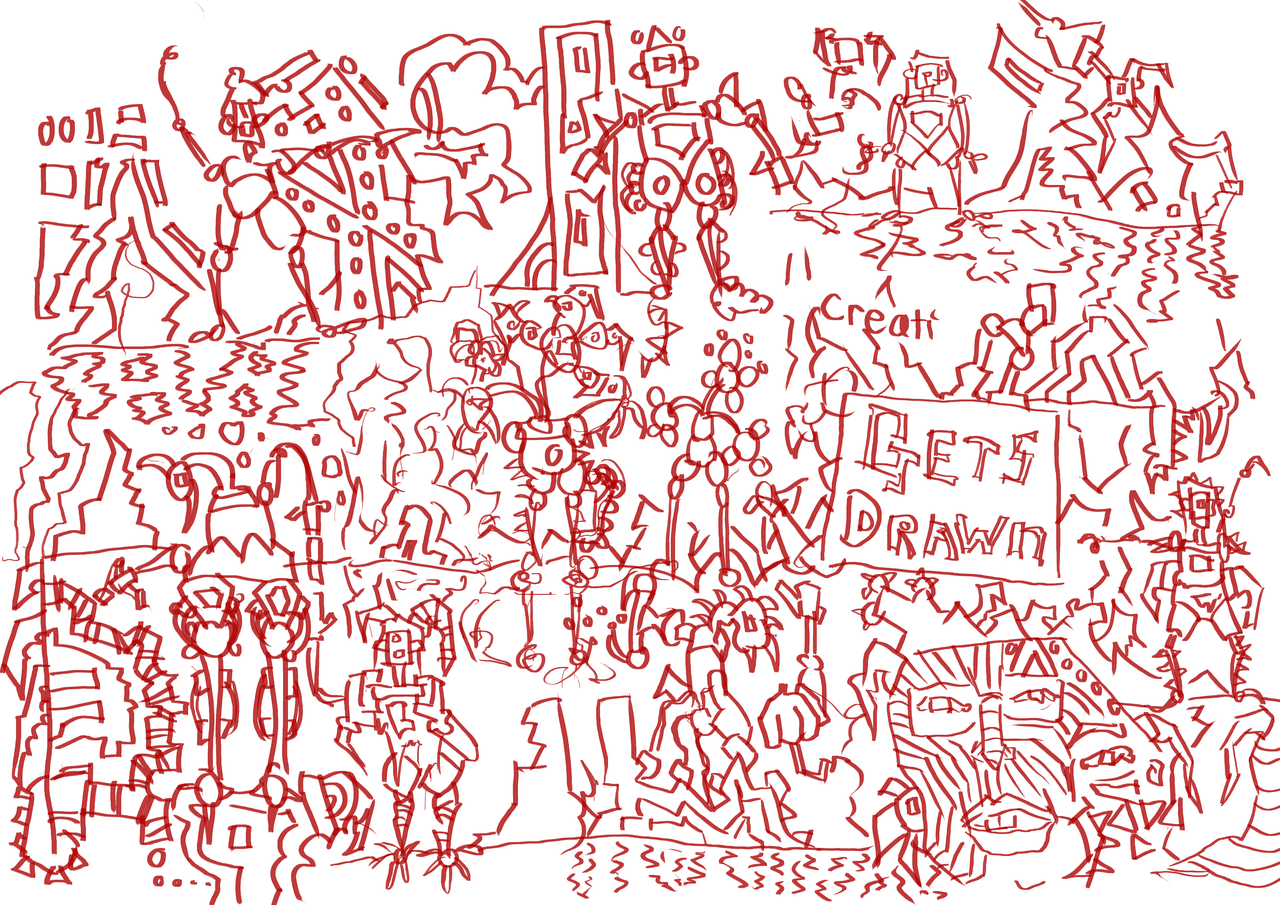 GetsDrawn. Full page of sketches. Mostly robotic characters and landscape and water.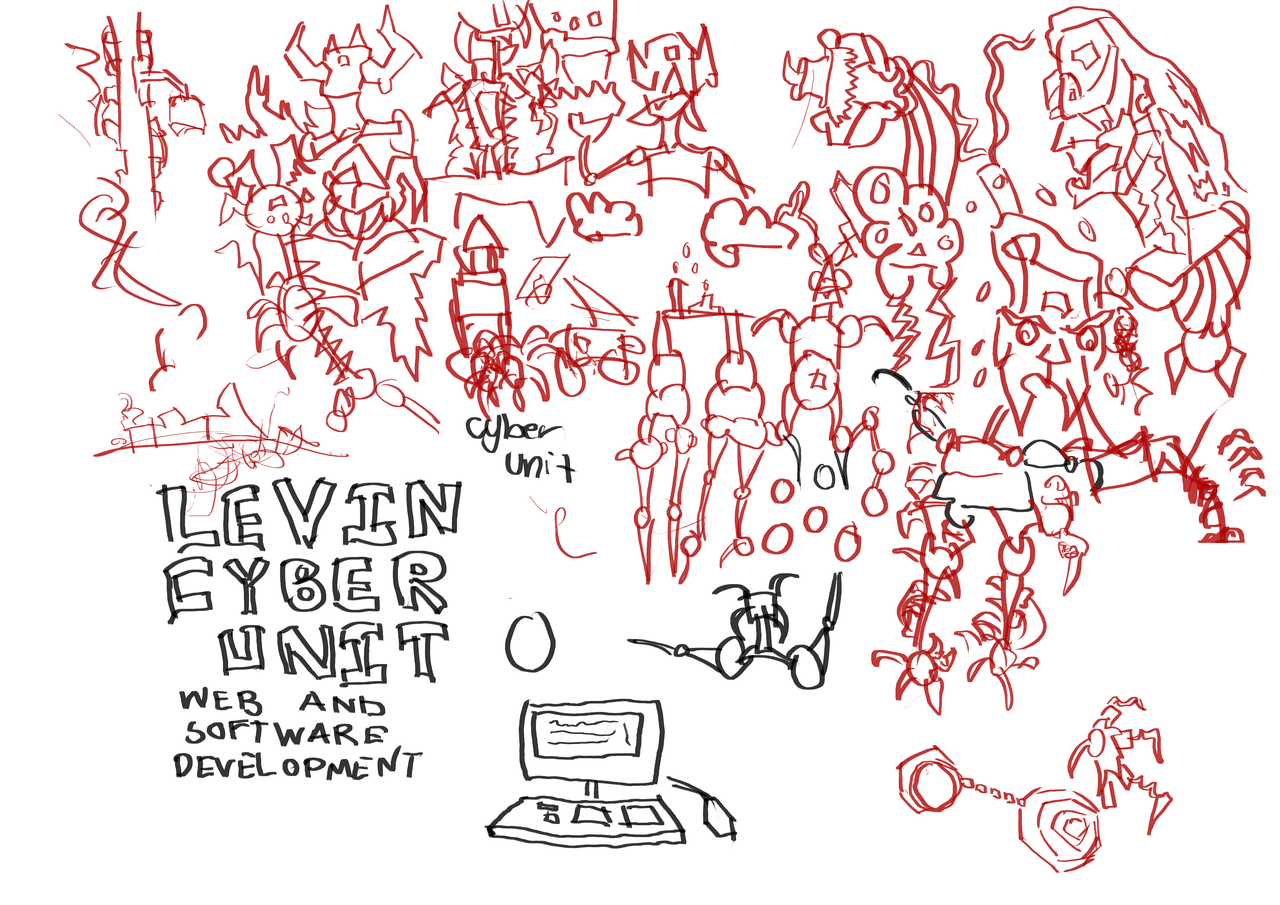 Levin Cyber Unit.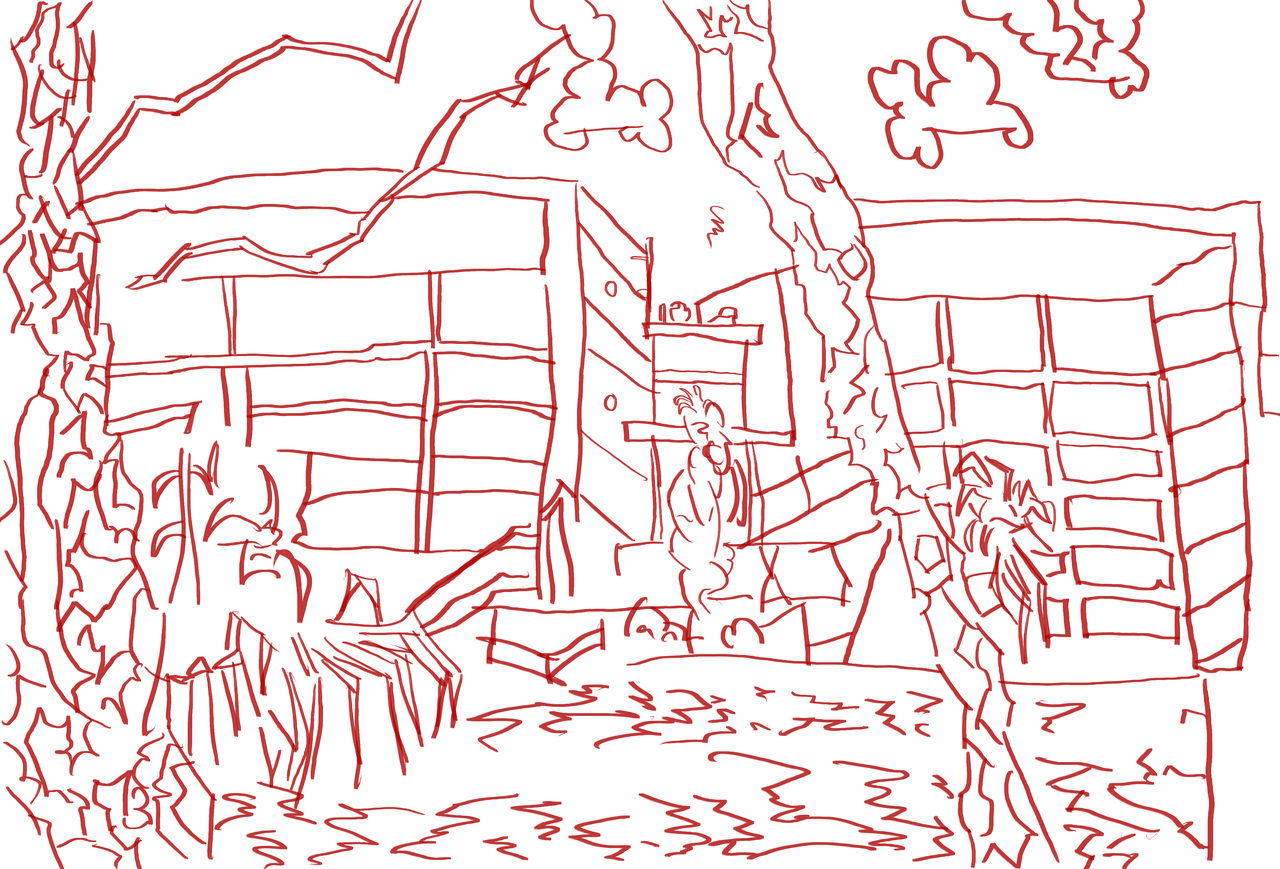 This was originally a pencil drawing I did at Waikato Uni a few years ago. I took the original pencil sketch and traced over it - same technique I use to always do with my pencil drawings (only this time there is no grayscale and colour layers).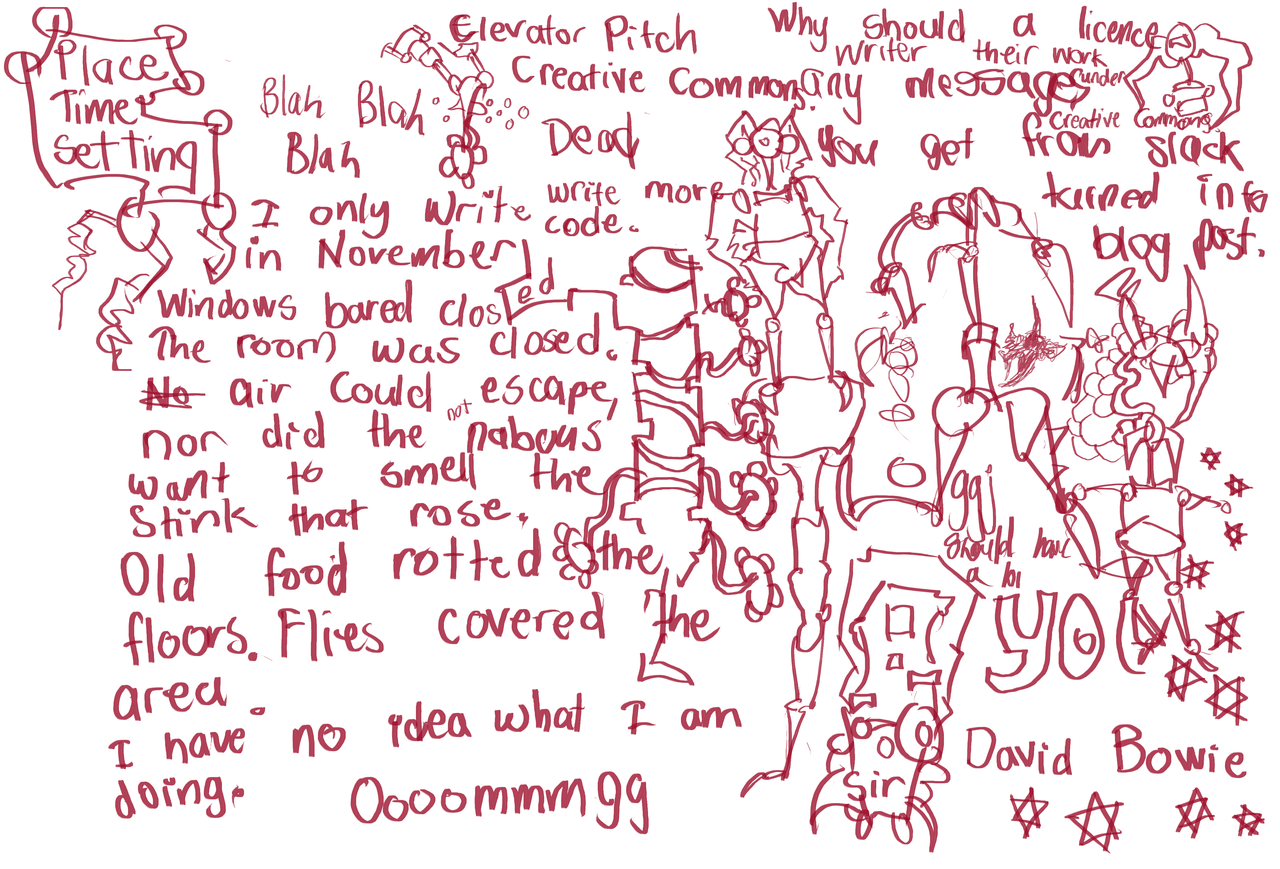 This was created at WritersDenHamilton. The theme was to draw a place, time, or setting and have others guess. This was the first thing I have written since the NanoWriMo in November. I wrote about a messy house.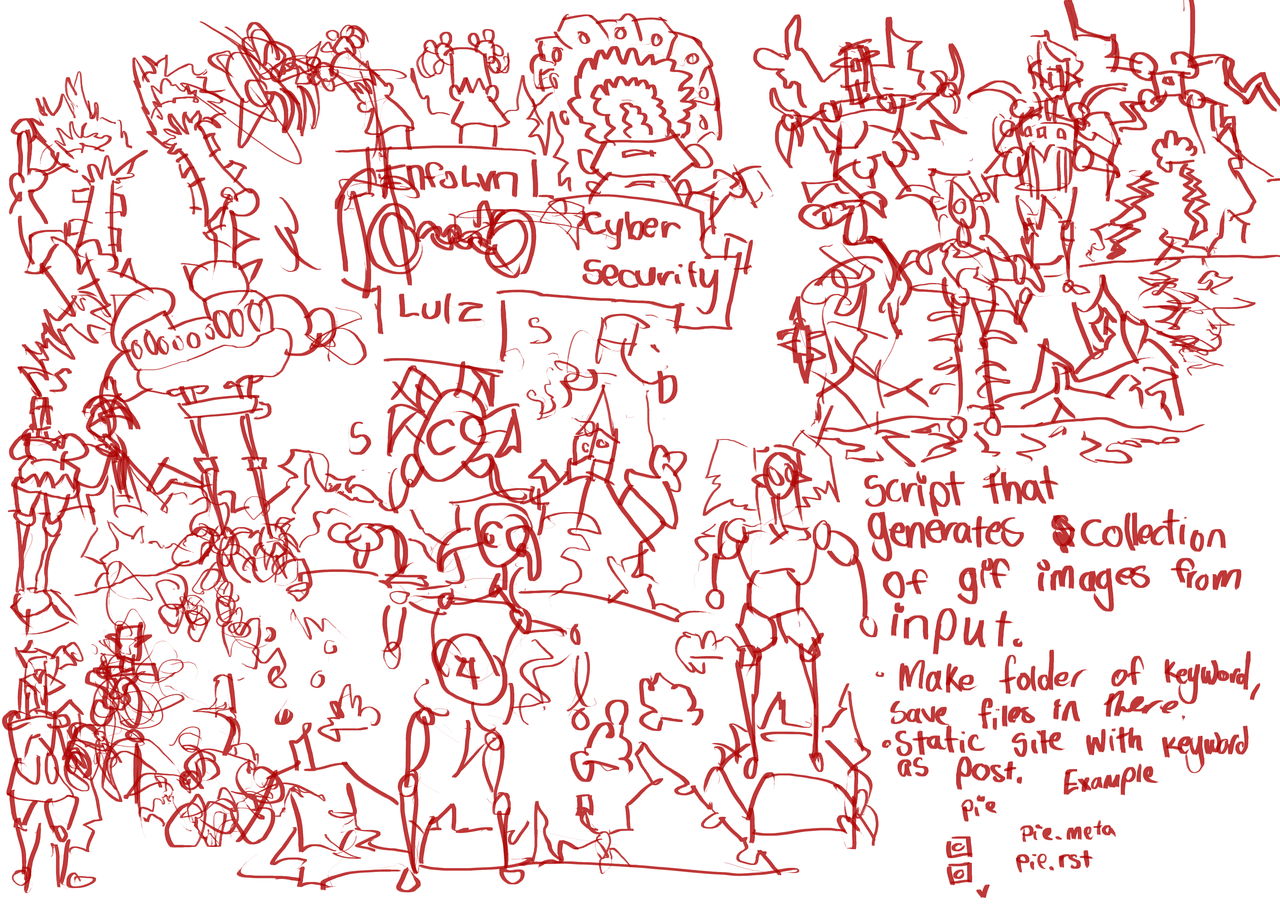 Script that generates collection of gif images from input. Ideas for gif script.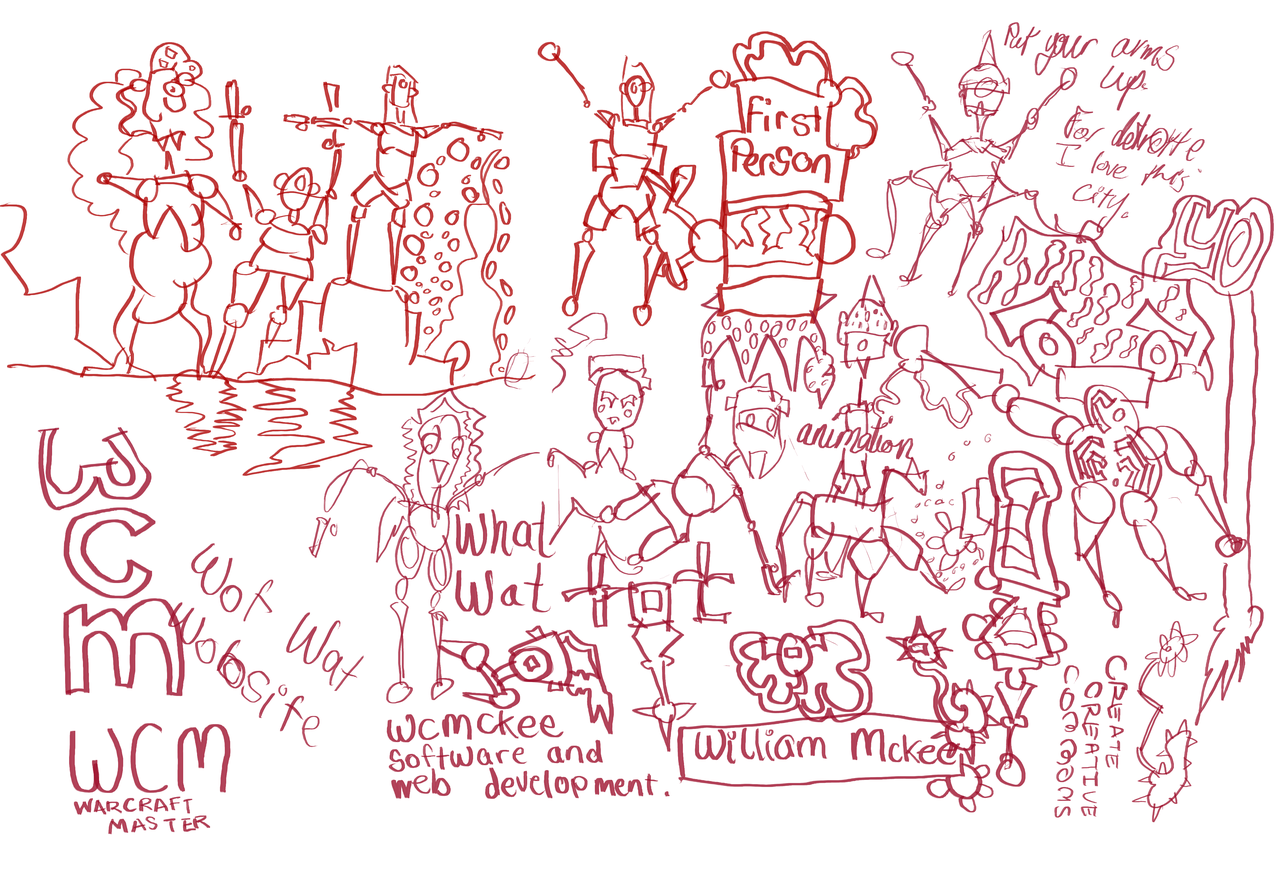 First Person. Put your arms up. wcm ideas.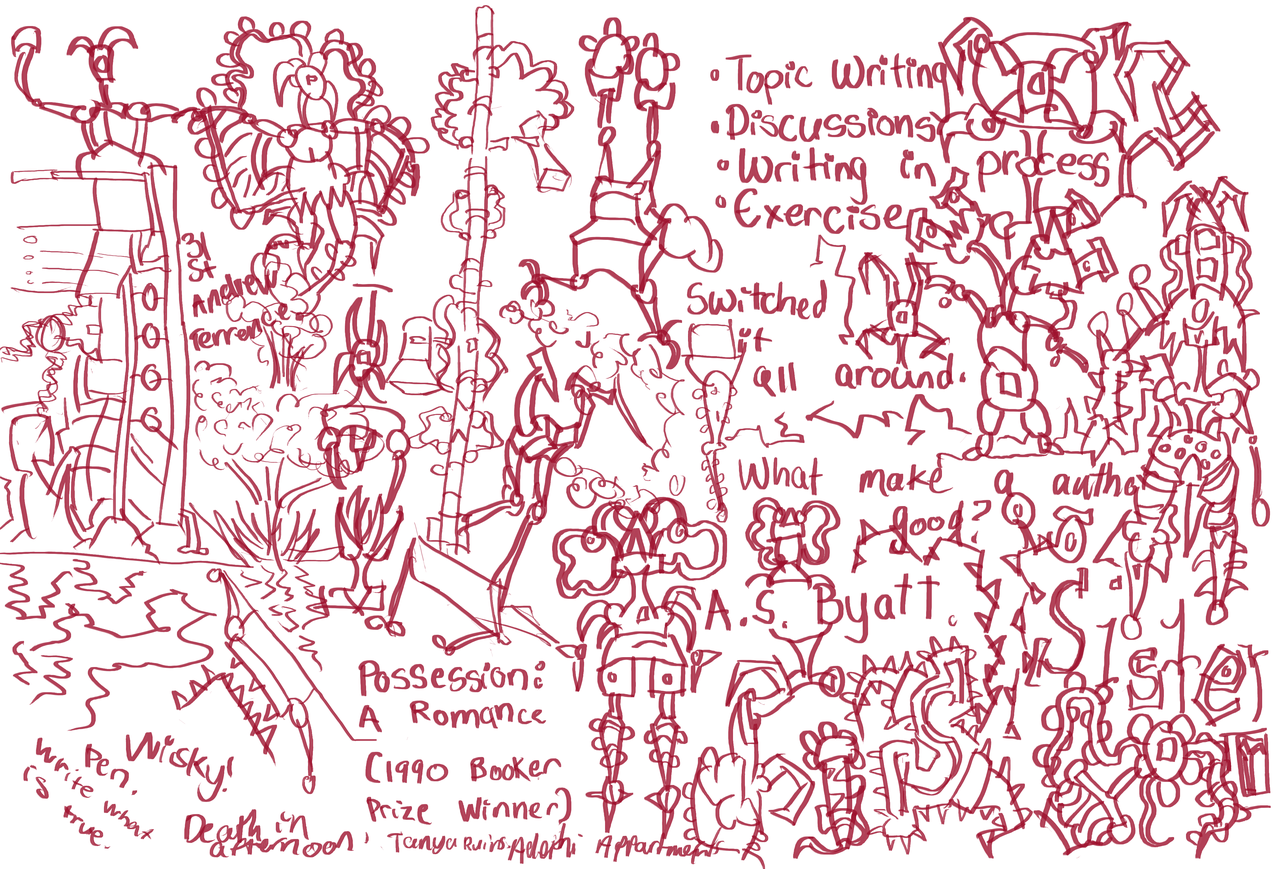 Drawn during WritersDenHamilton. Had a focus on author A.S. Byatt. I would like to read one of her books - Possession: A Romance was the recommended book. Need to get that ebook reader! I like the idea of writing what is true.