Formatted my laptop yesterday, backed up majority of my files on the system but forgot to backup my GIMP 2.8 settings. I had to create new settings for getting a thin to thick pressure look and make new brushes (default GIMP brushes are quite terrible). My old brushes are on my desktop computer, an 8 hour drive from here. I plan on getting the computer back in the next few weeks - I love those brushes I've got on it! Here's a portrait I did of my friend Angelique (went to TLC with her) because the format: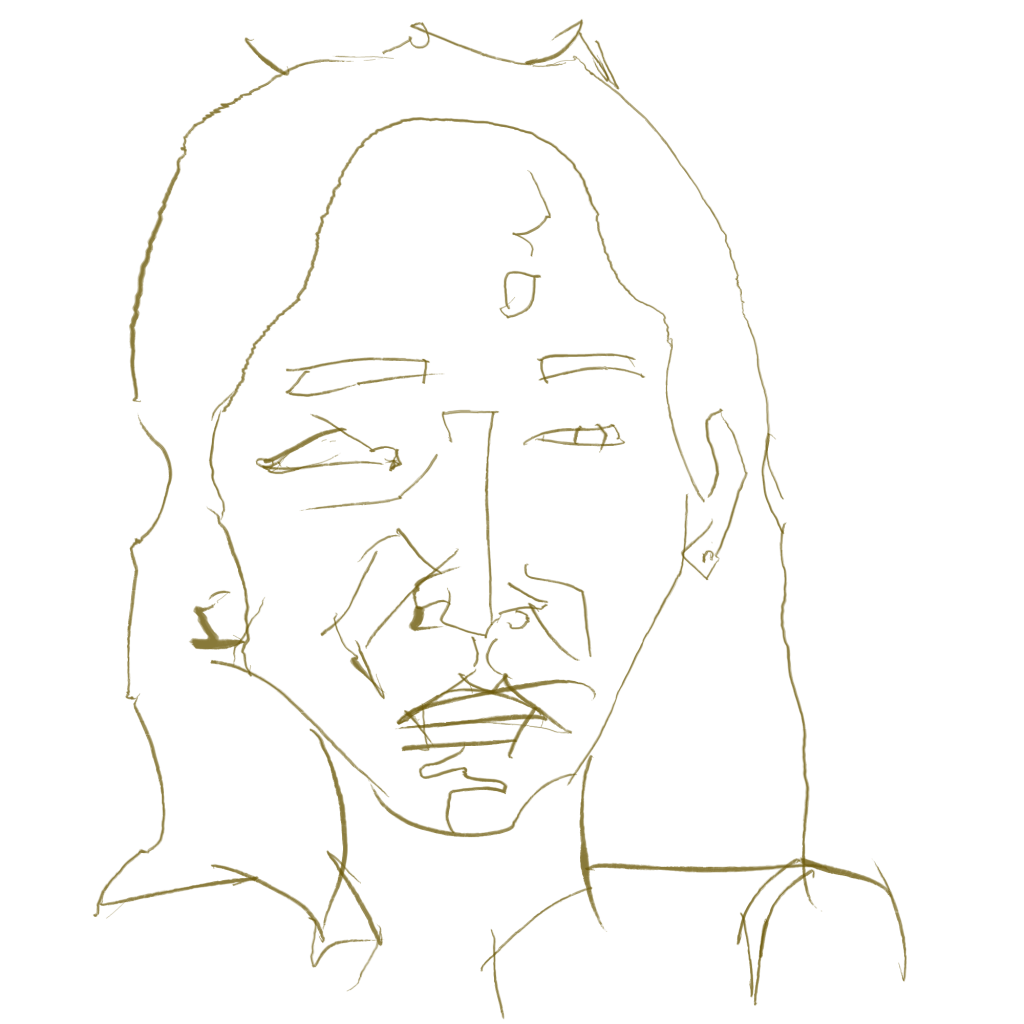 Line. Normally I go with a red color for the line - but mixed it up here and used the green. Working on a square format rather than the normal wide landscape. It felt restrictive and didn't allow me to do the normal landscape effects I ususally use in my digital paintings.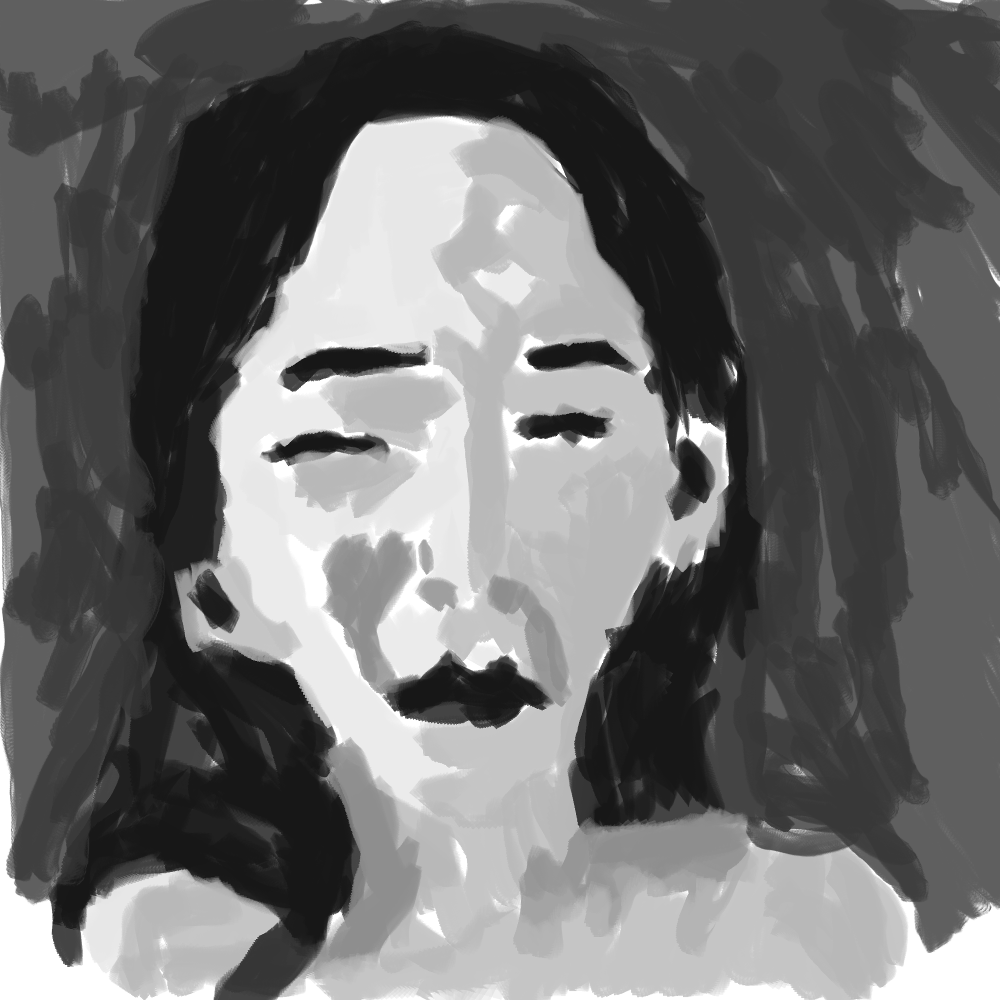 Black and white tone. Simple, nothing special. But I like it.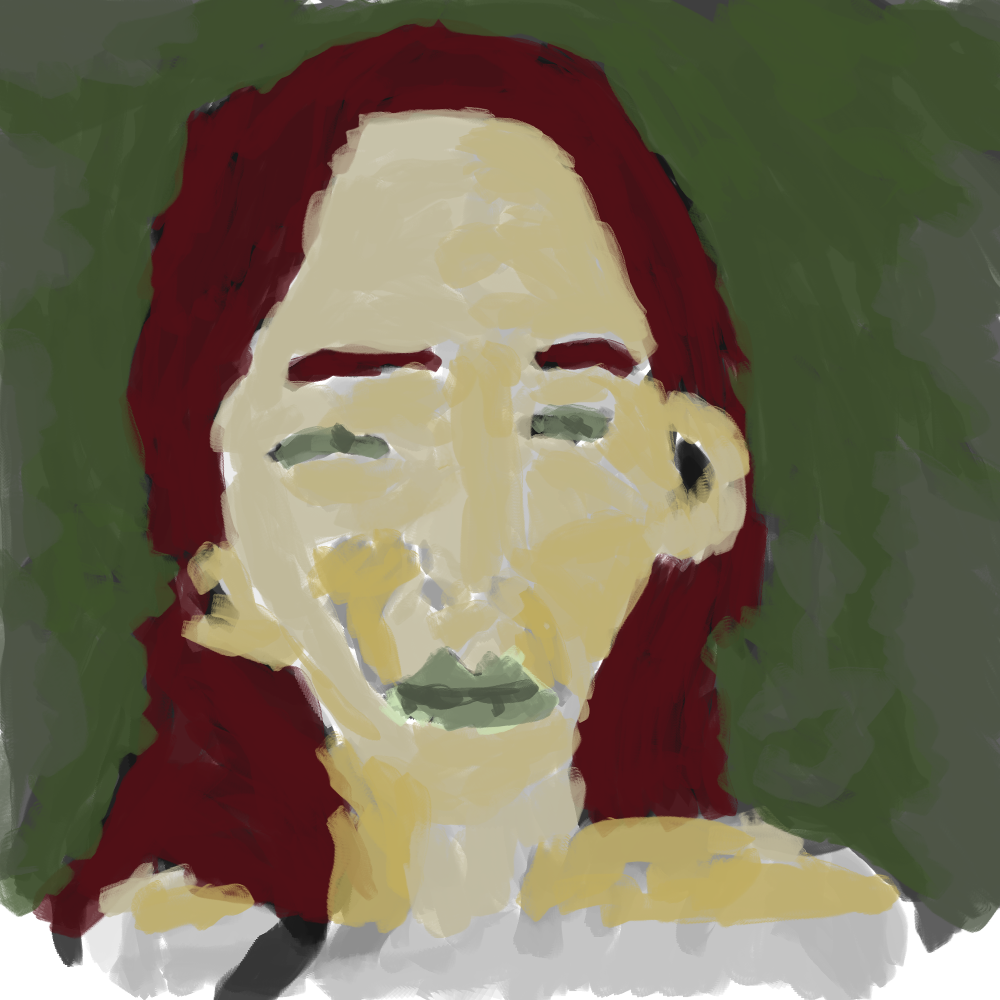 Color. Usual color palette - yellow for a skin, red hair, and green for the background. No blue in this. I usually use blue for the sky/background and green for the ground. The square share is weird to work with.