I have a Raspberry Pi setup for portable digital painting. It's a Raspberry Pi 2b with a 480x320px monitor attached to the GPIO slots. It's powered by a battery pack. A Wacom tablet is plugged into the USB on the Pi. GIMP is used for the painting and it has the same settings as I had on the desktop. Now I can paint anywhere, no power needed! Here's a collection of artwork that I have painted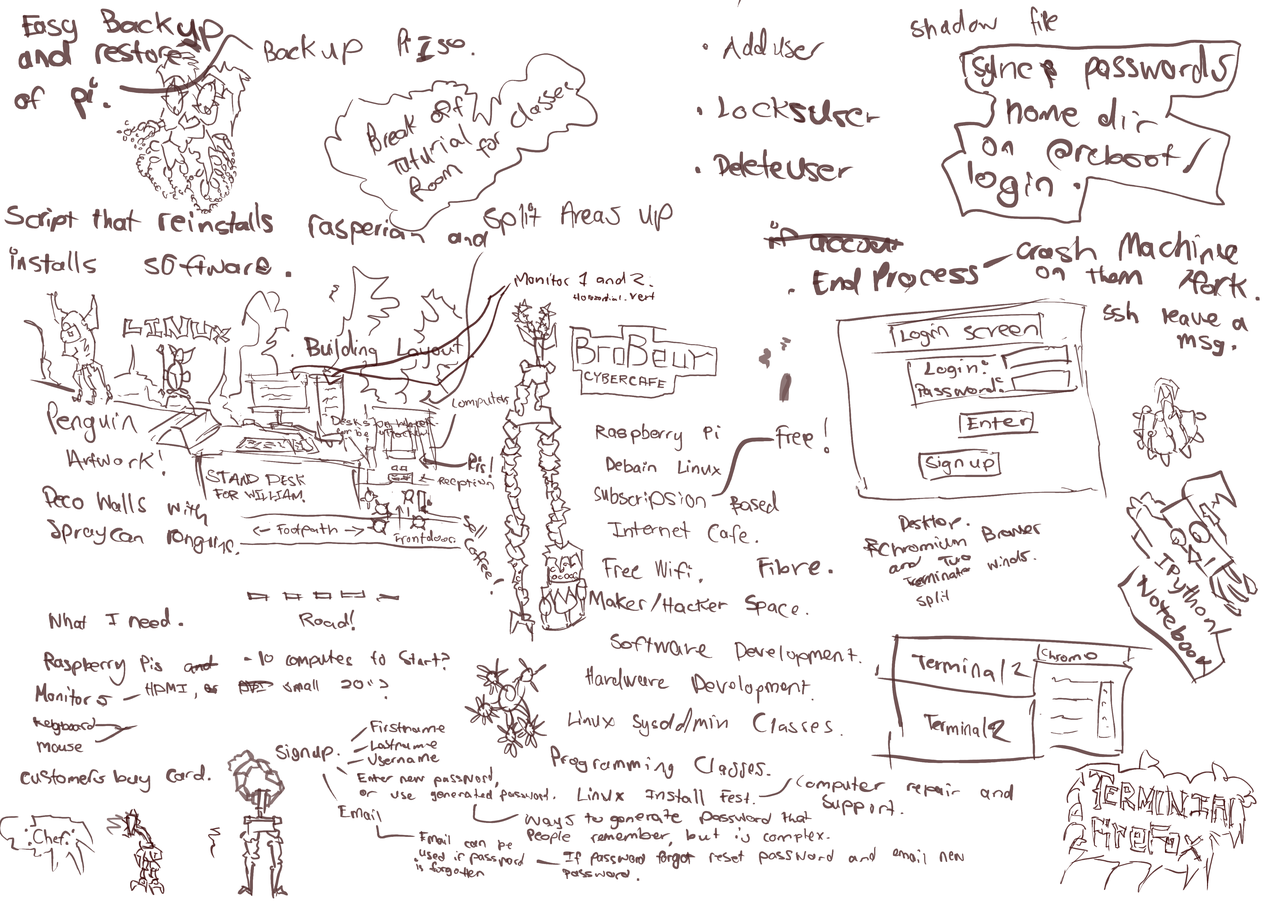 Ideas for the Raspberry Pi internet cafe.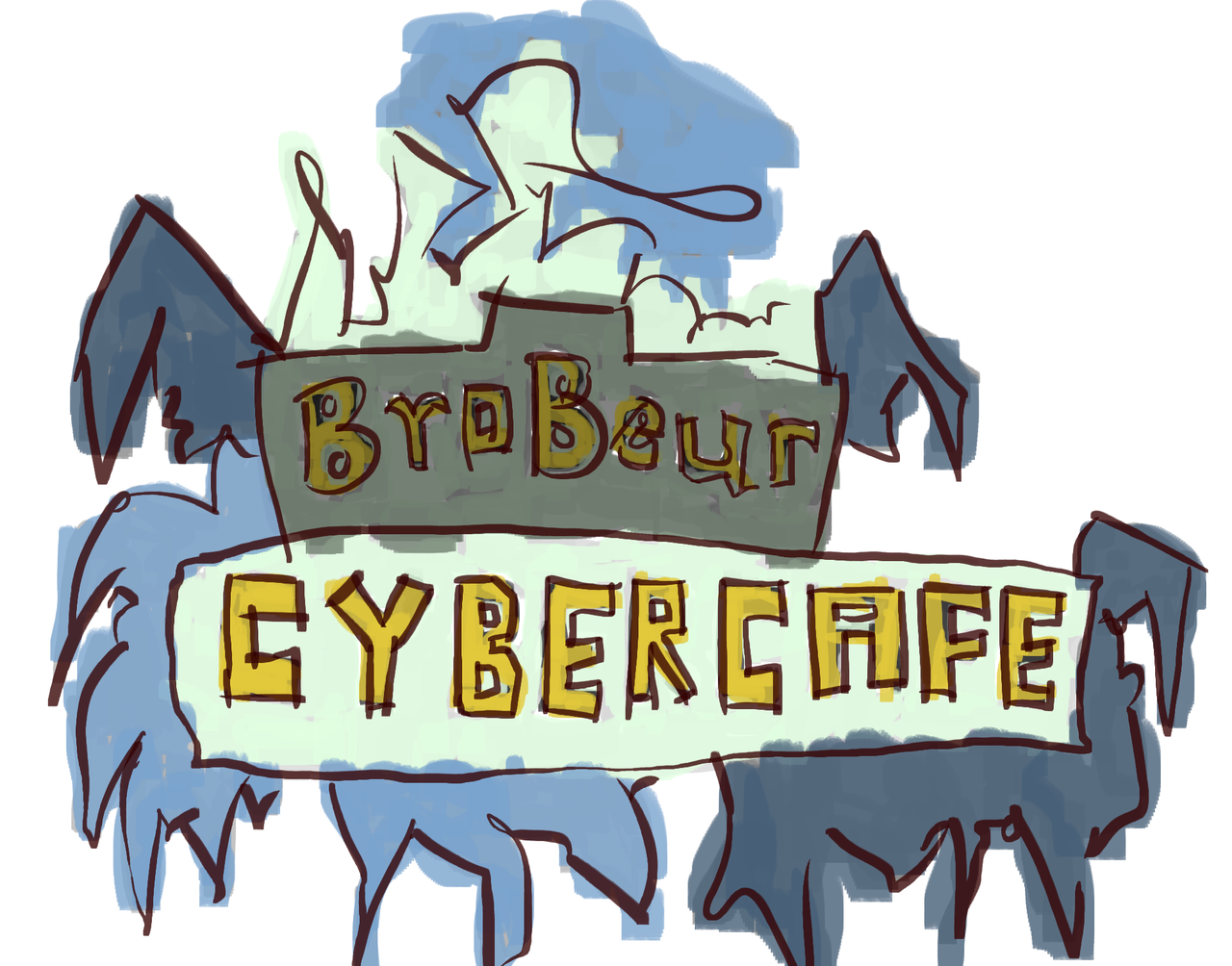 Colour logo for BroBeur CyberCafe. I added the line over the colour as it looked better than without it.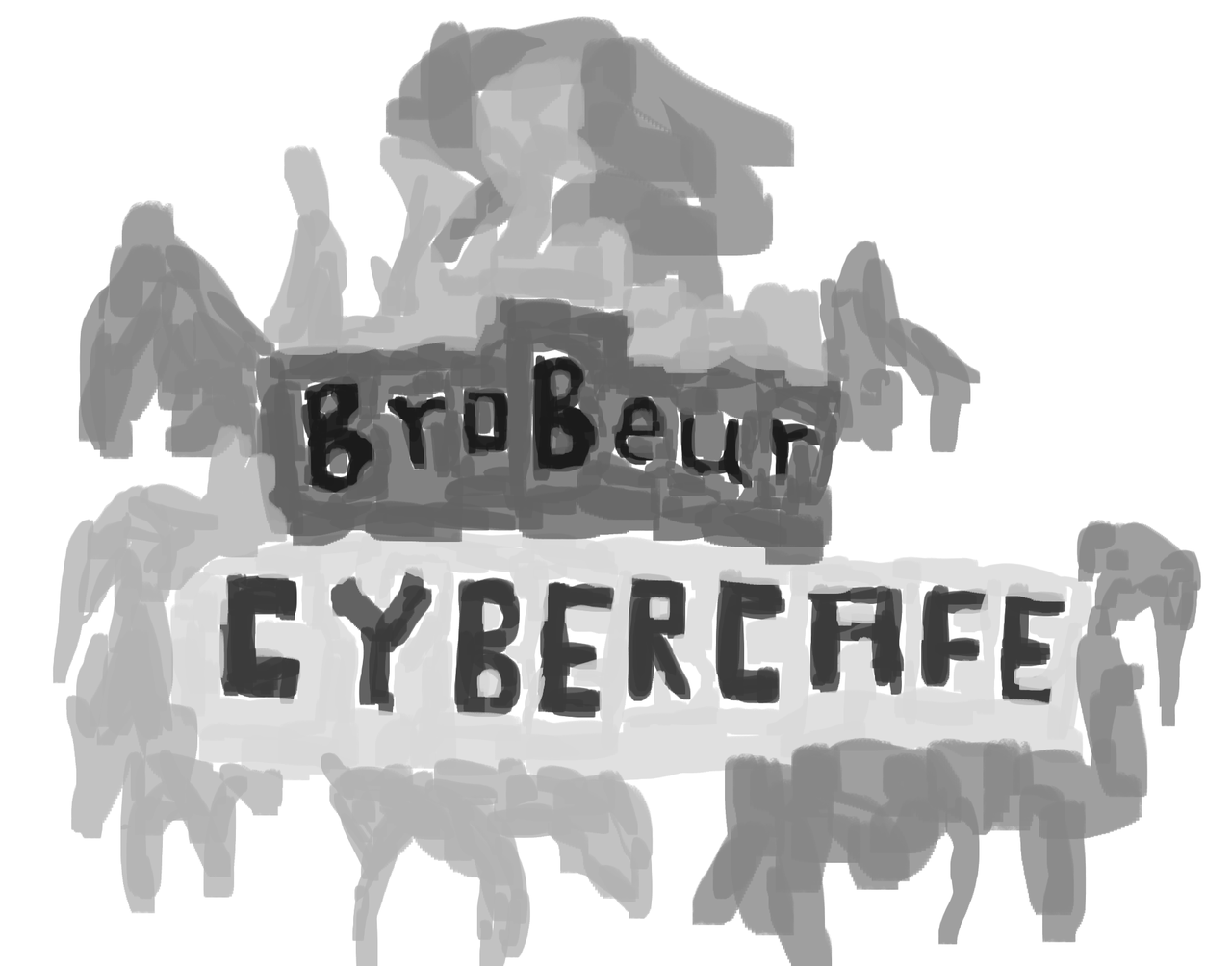 Grayscale BroBeur CyberCafe. Felt it didn't need the line layer. Sorry, no line image.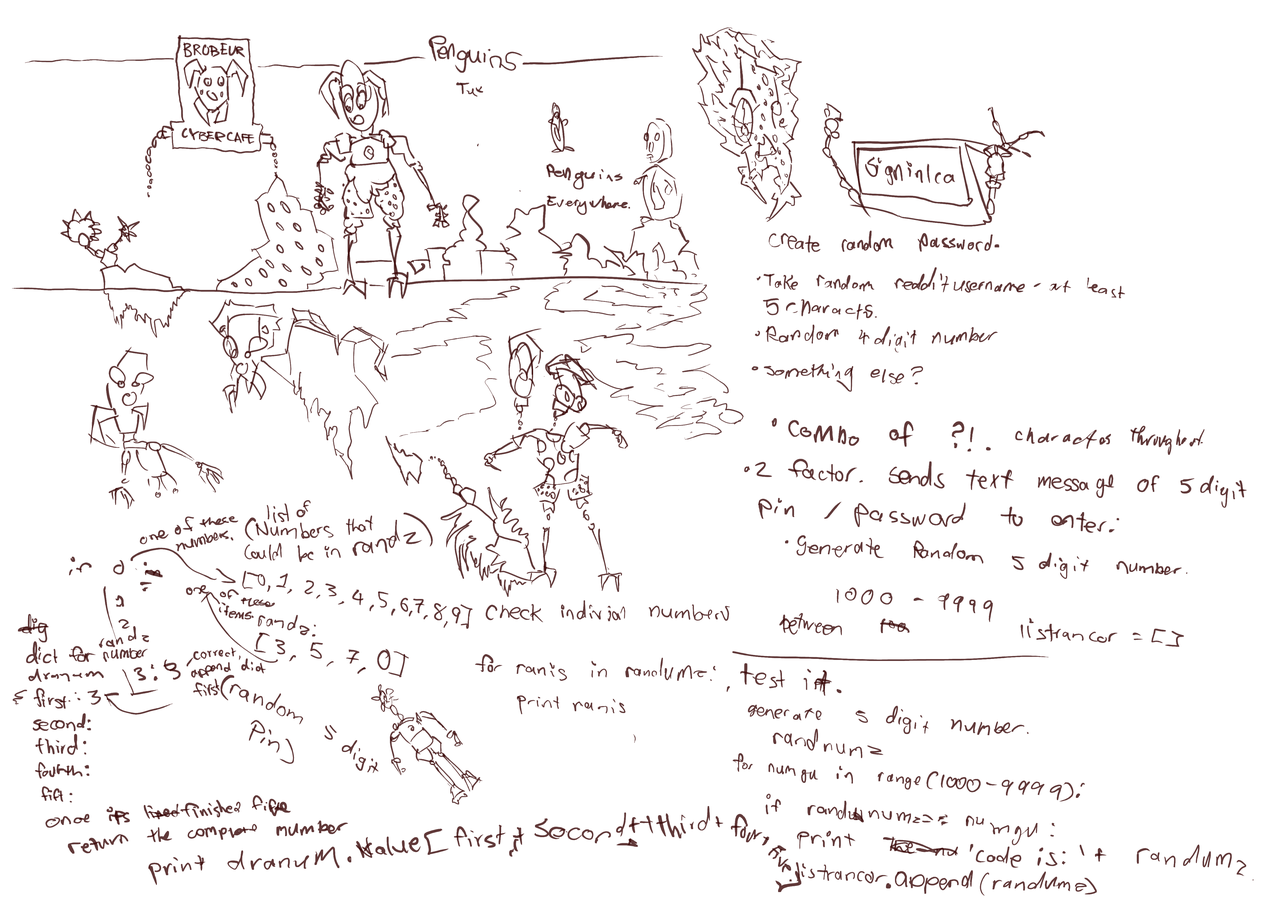 Signinlca notes. Mostly writing but some drawing on the top left.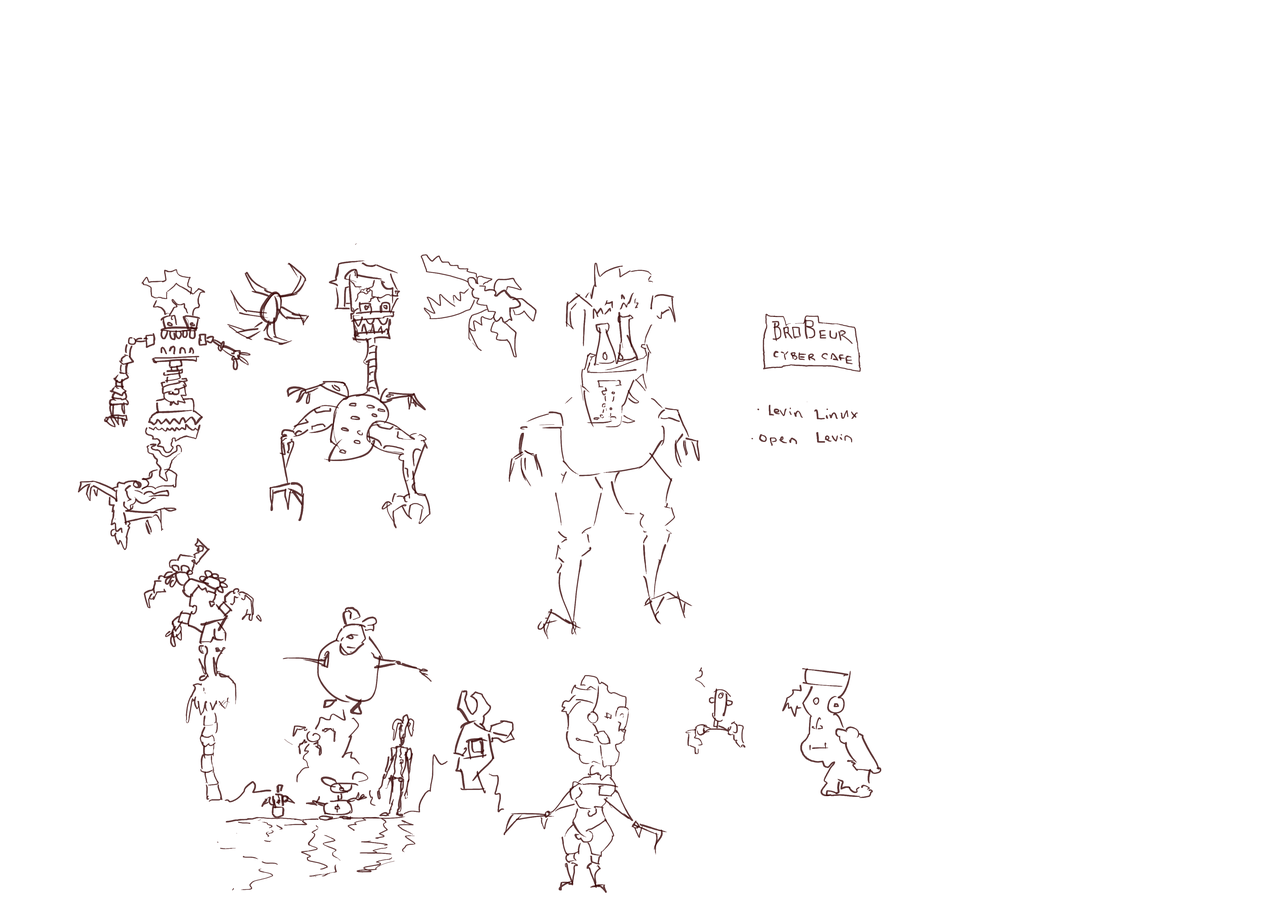 More character sketch ideas.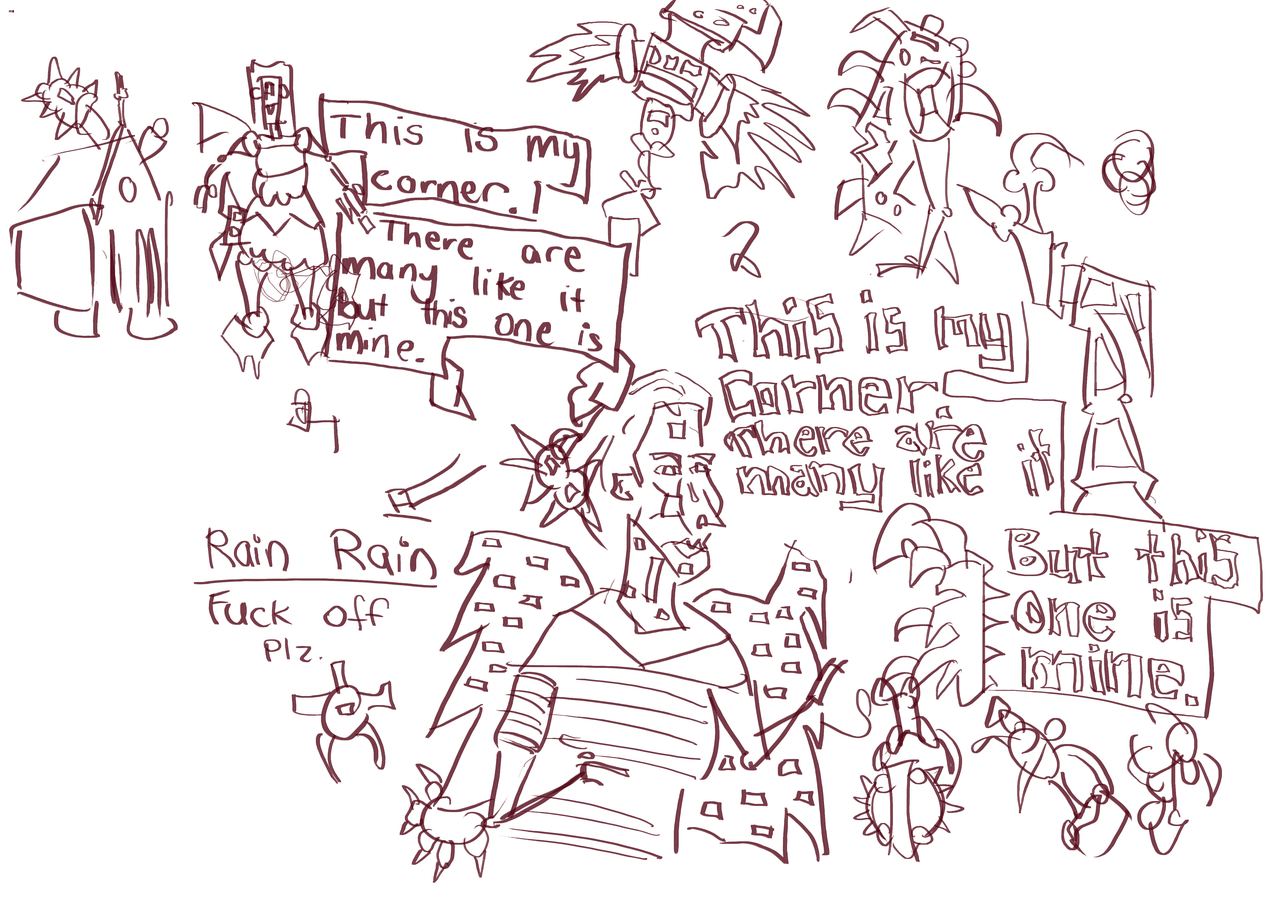 I went to a bar on the evening of my birthday and painted this there. I found a corner and stayed in it. It was fun.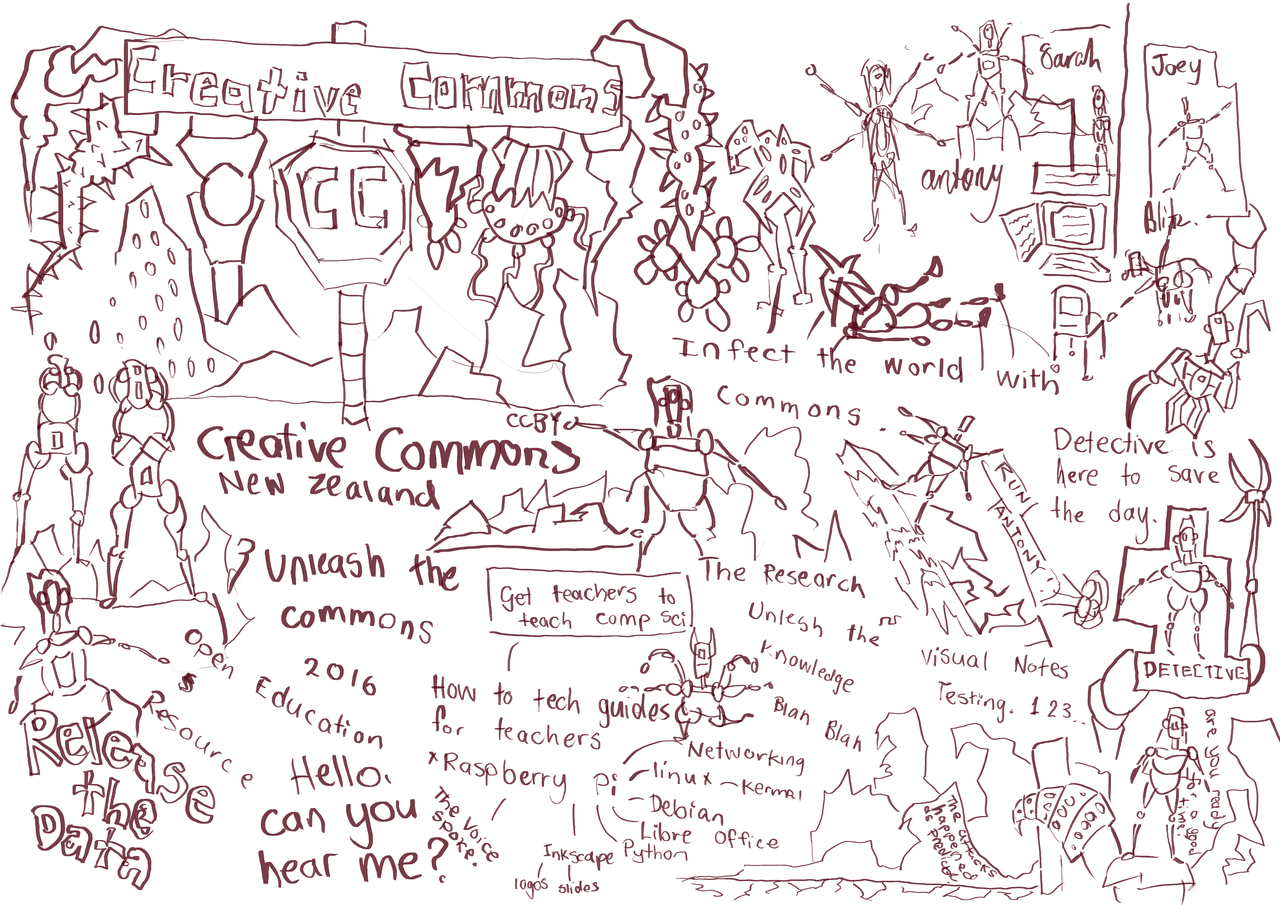 Creative Commons ideas mixed with NaNoWriMo stuff.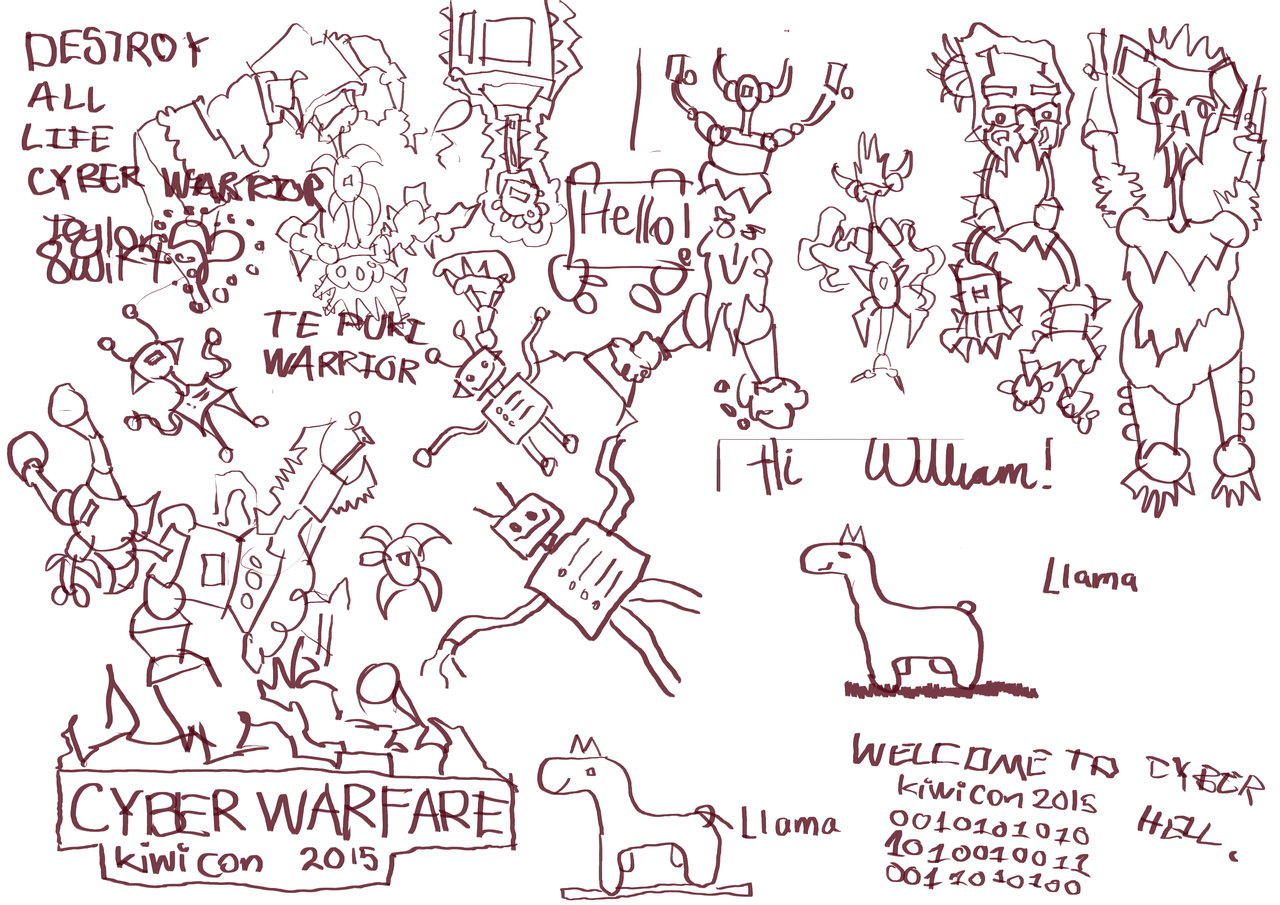 KiwiCon2015. This was created shortly before the kiwicon conference that I attended this year.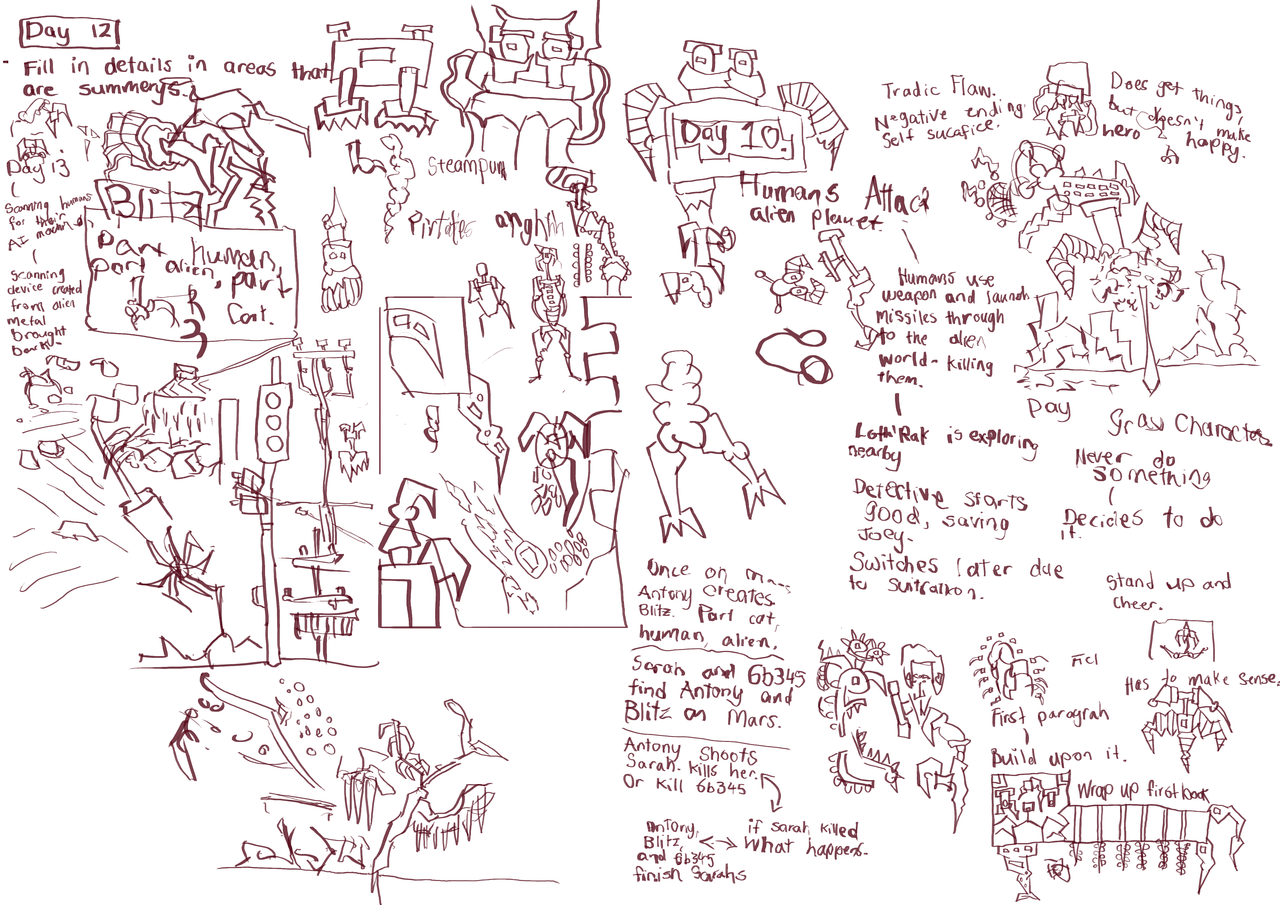 This was from Day12 of my NaNoWriMo sketching. During November I wrote a 50,000 word novel and would carry my Pi with me sketching ideas and notes for the book.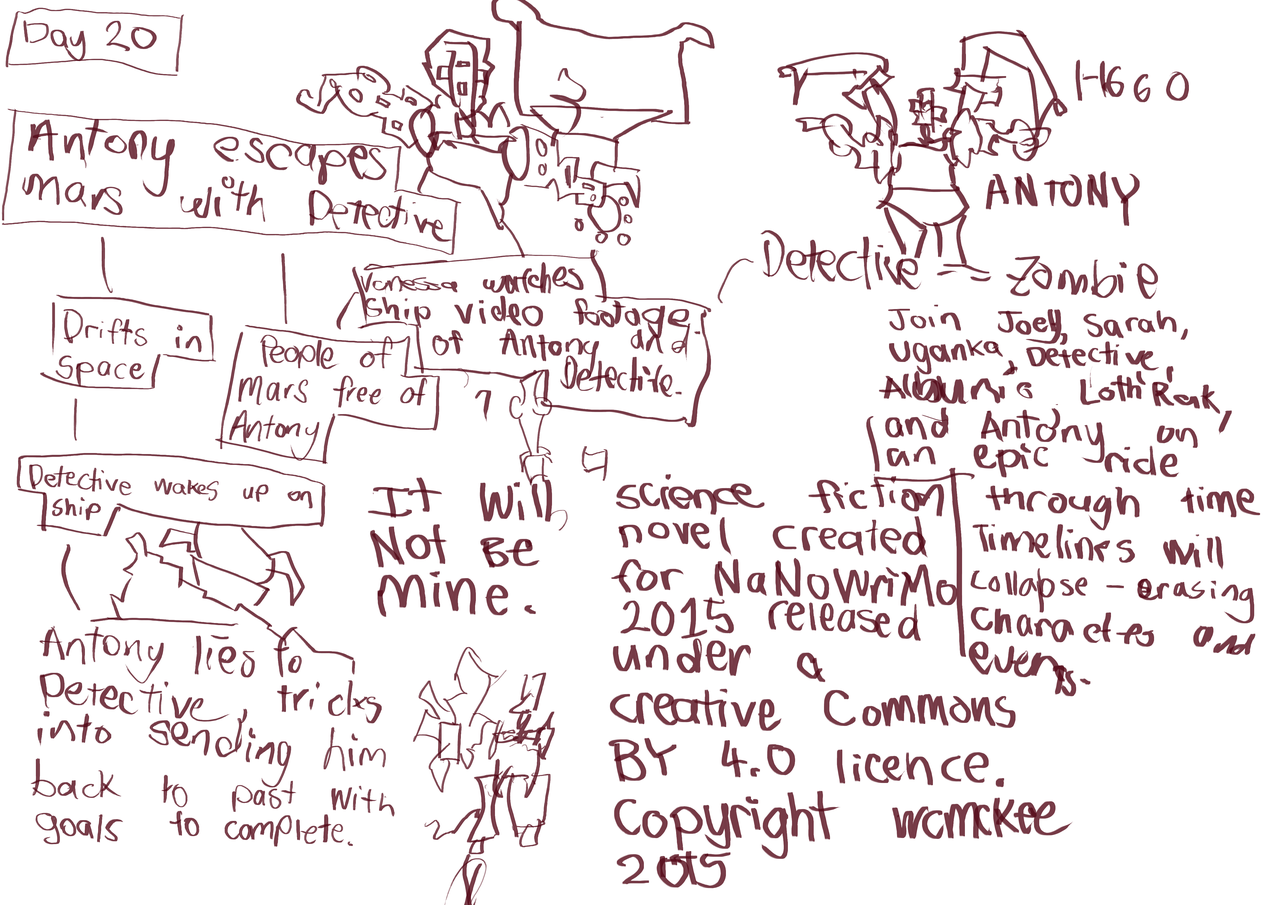 Day 20 of NaNoWriMo. This was more of a summery of the book so far.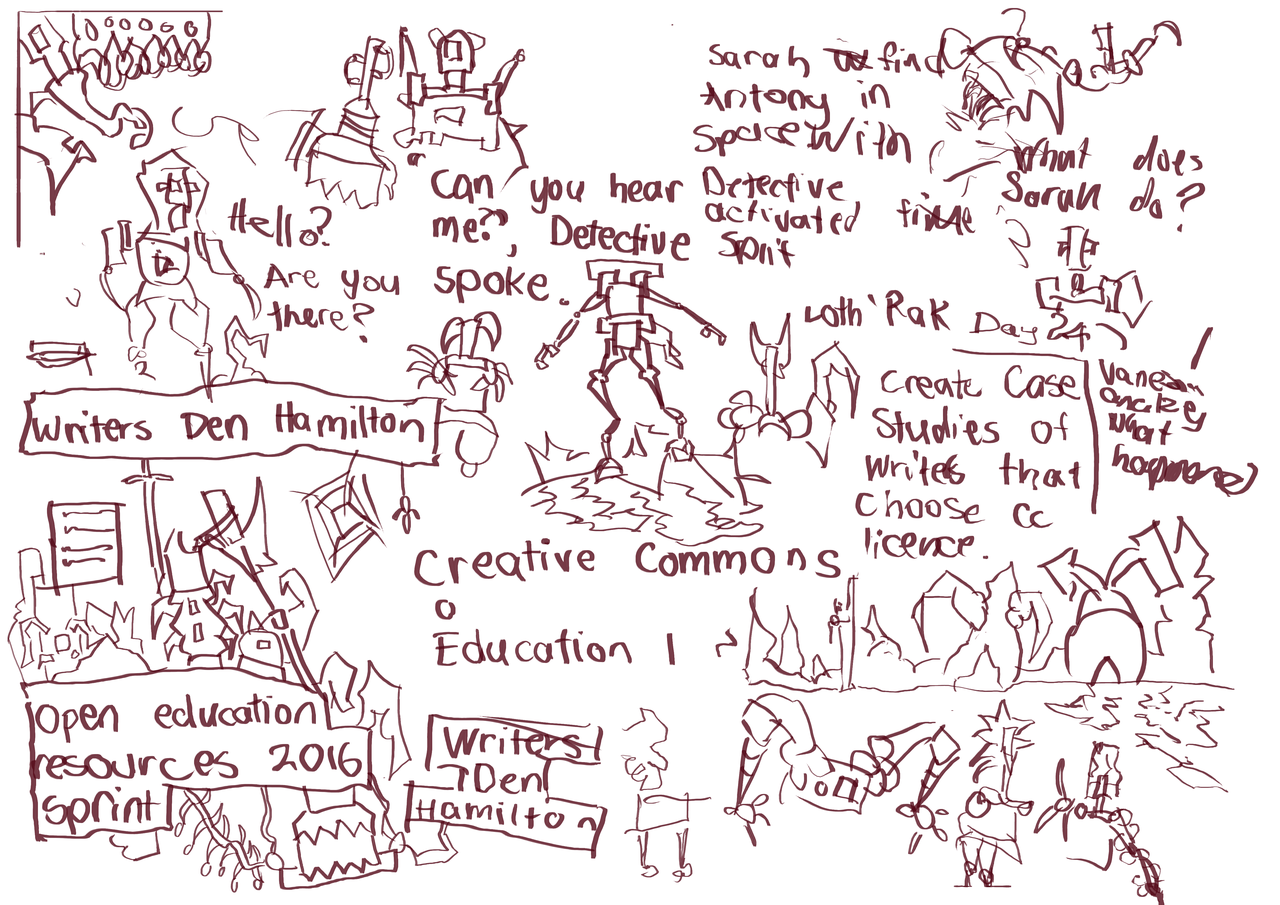 Writers Den Hamilton mixed with Creative Commons and Open Education Resources Sprints 2016. This is an event happening at the end of April that involves creating education resources.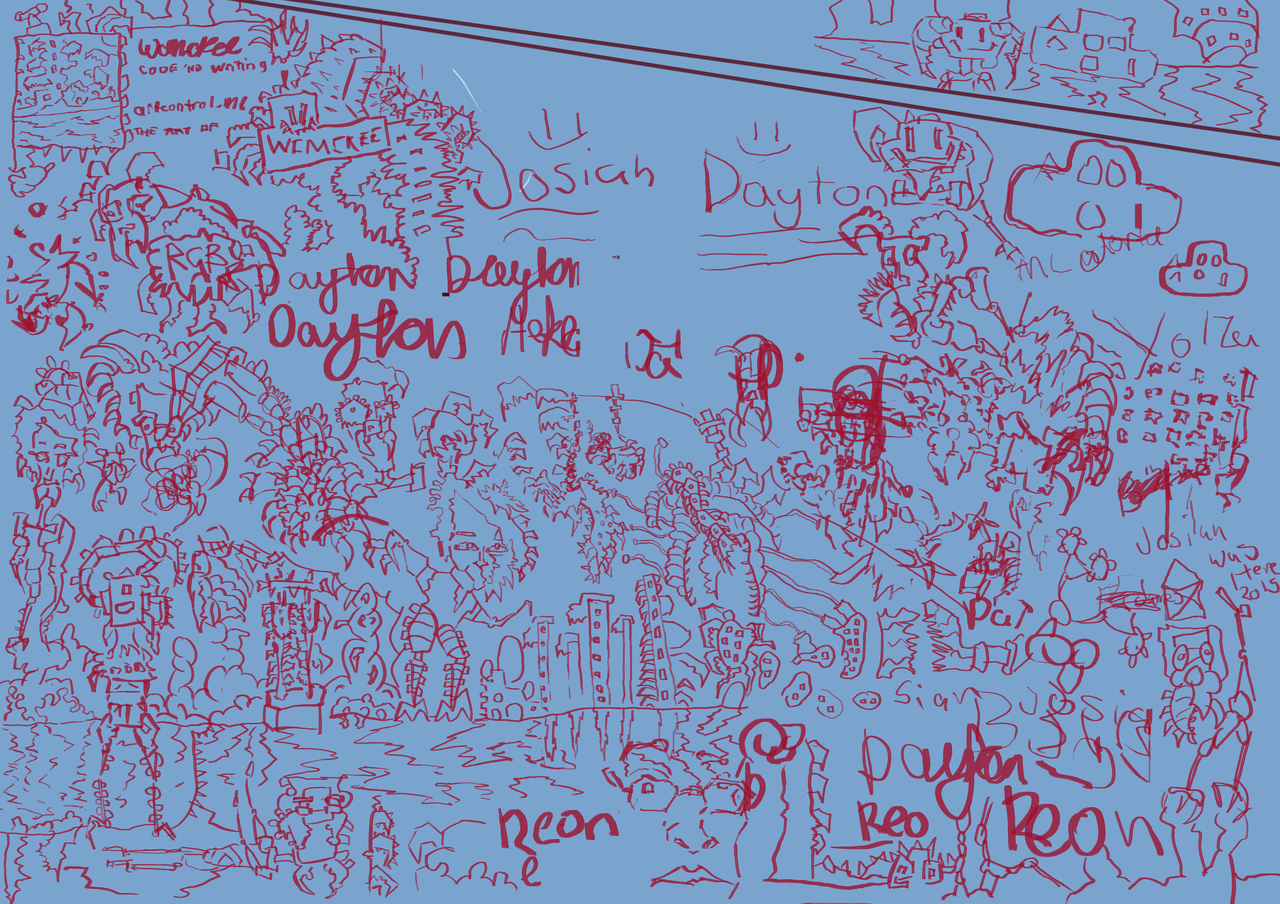 Another one from early this year. There are several drawings from local Levin kids. They enjoy having a go with the drawing tablet - usually signing their name and creating basic drawings.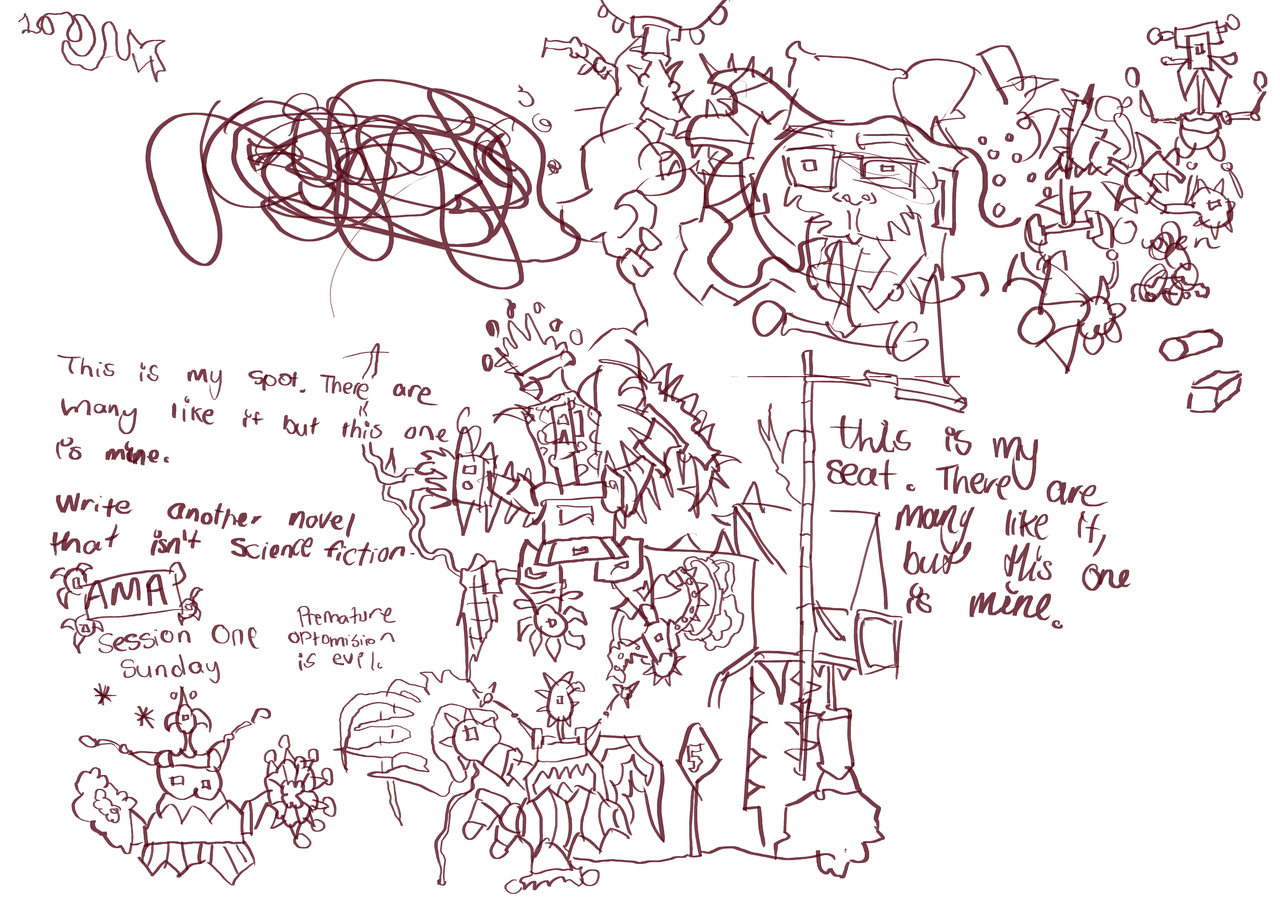 This is my spot. Some life drawing of the street - light pole and building behind it.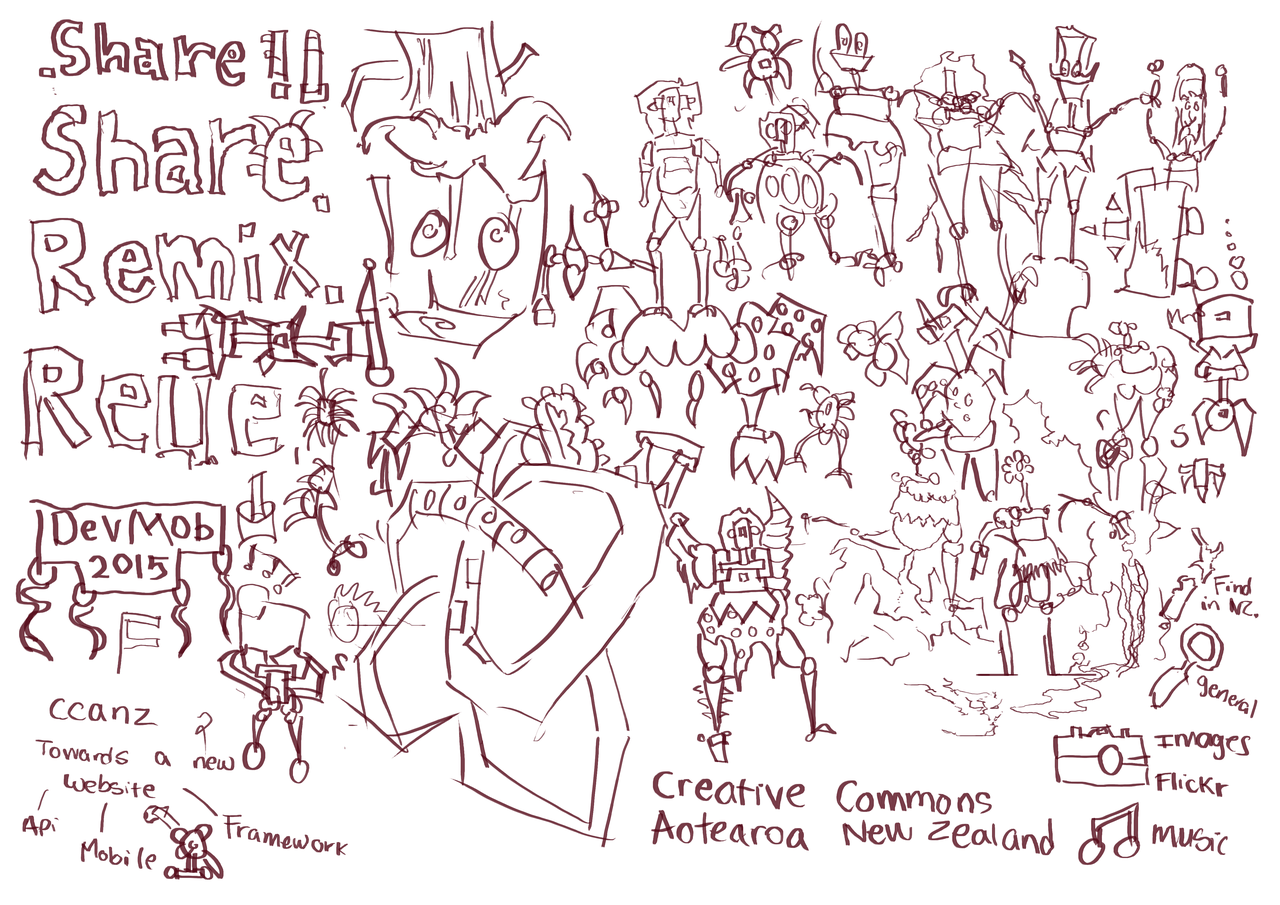 DevMob2015 Creative Commons sketches. Ideas for logos, but got carried away with characters.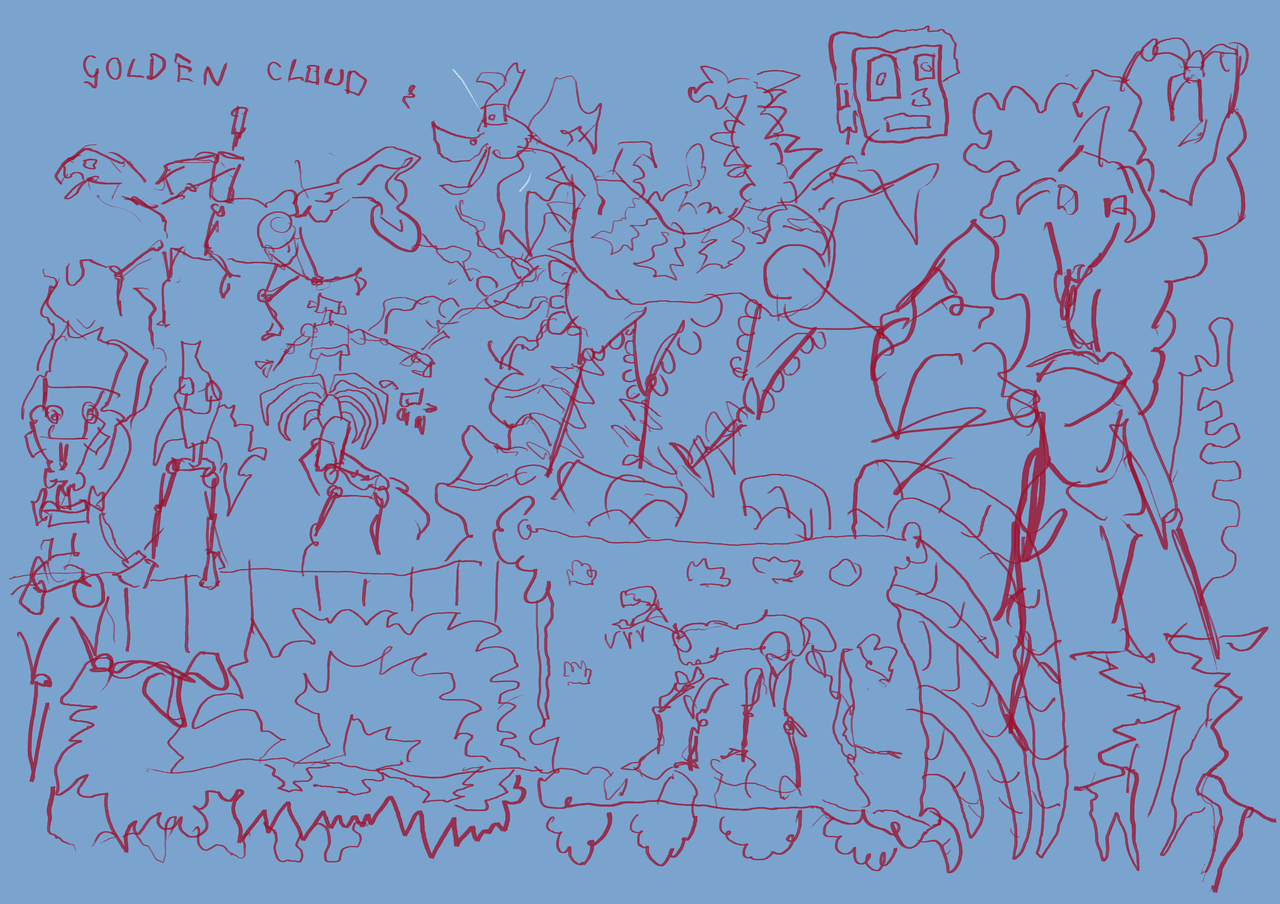 Golden Cloud. This was from early in the year.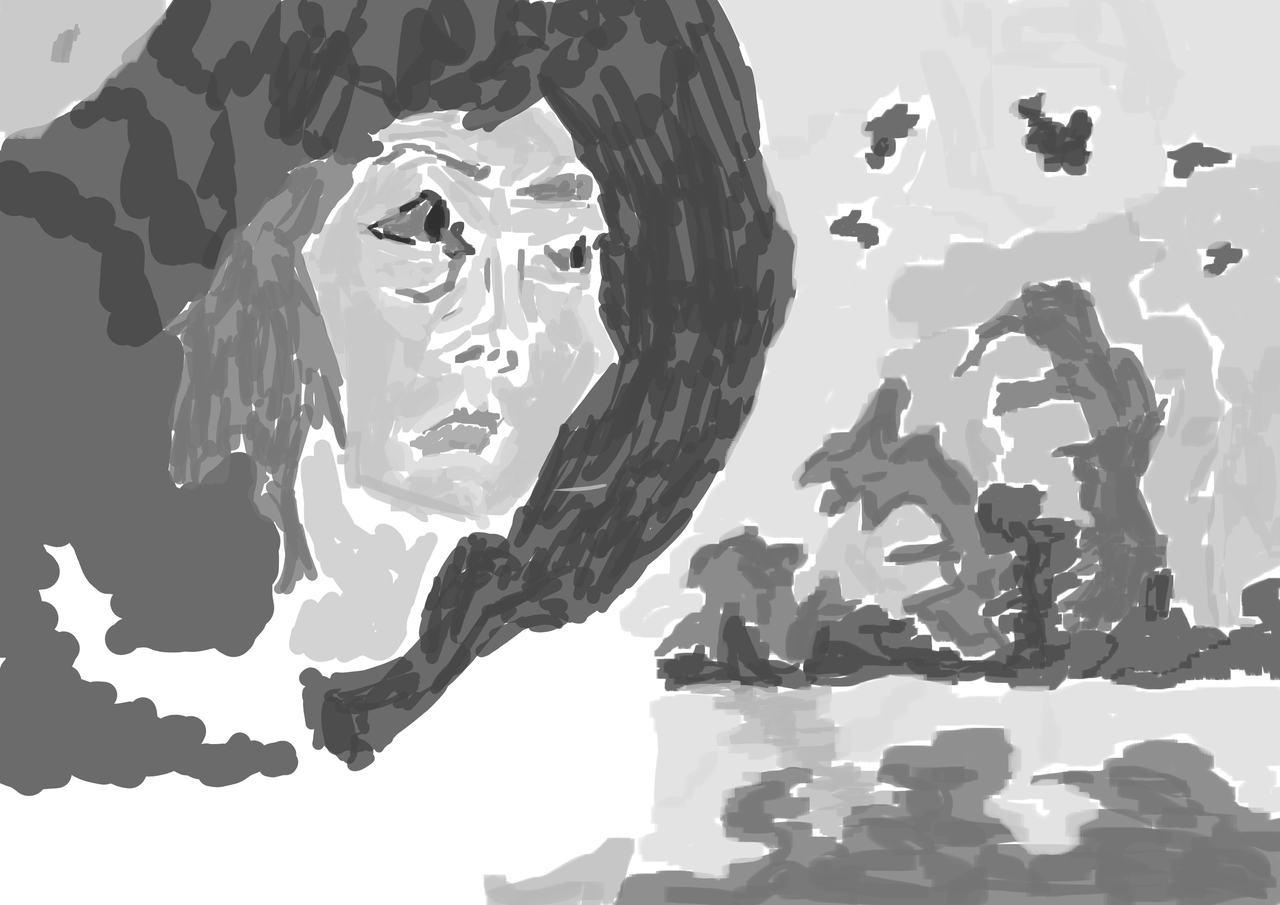 Grayscale painting of a girl with a cool hat.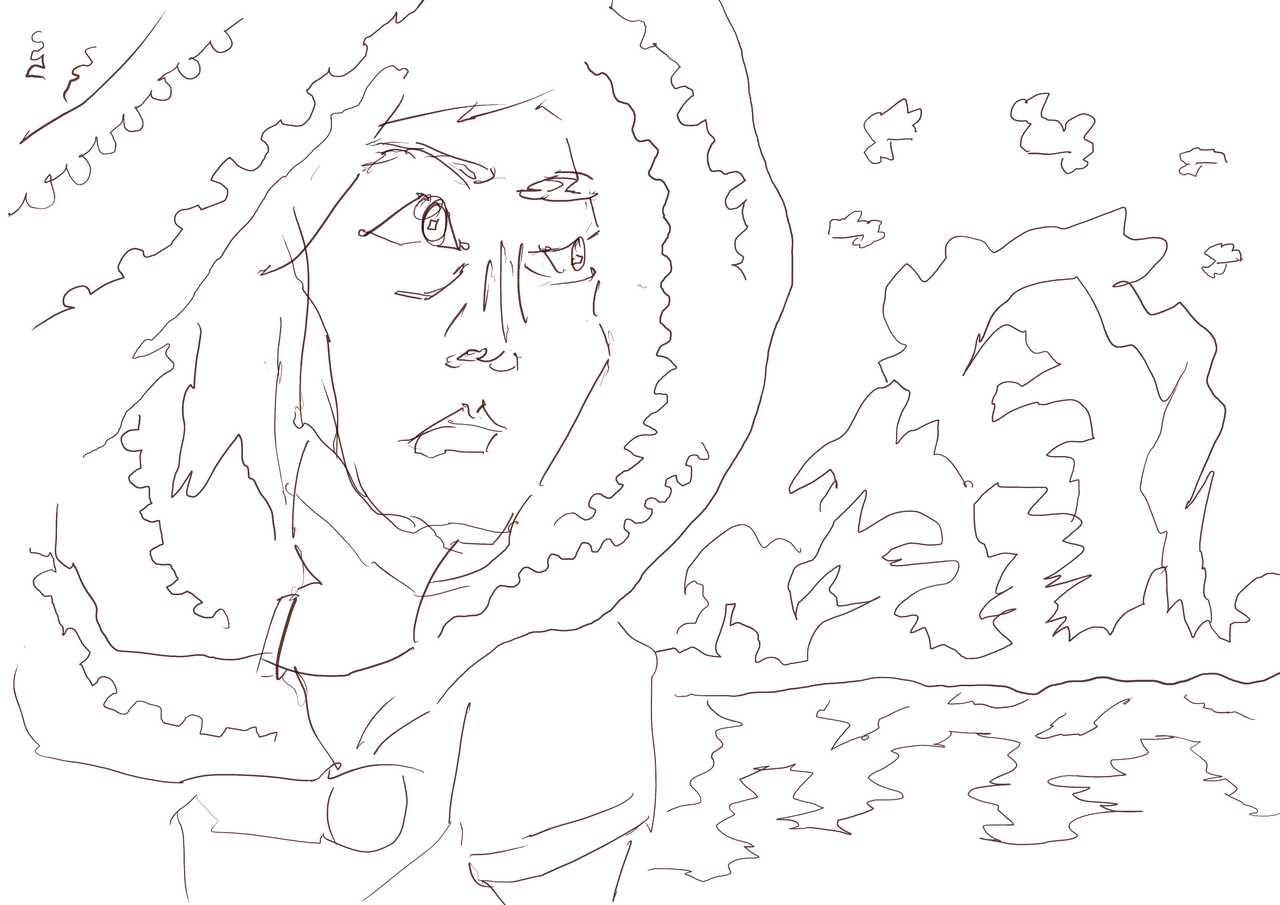 Line layer of the girl with a hat. Quite basic really.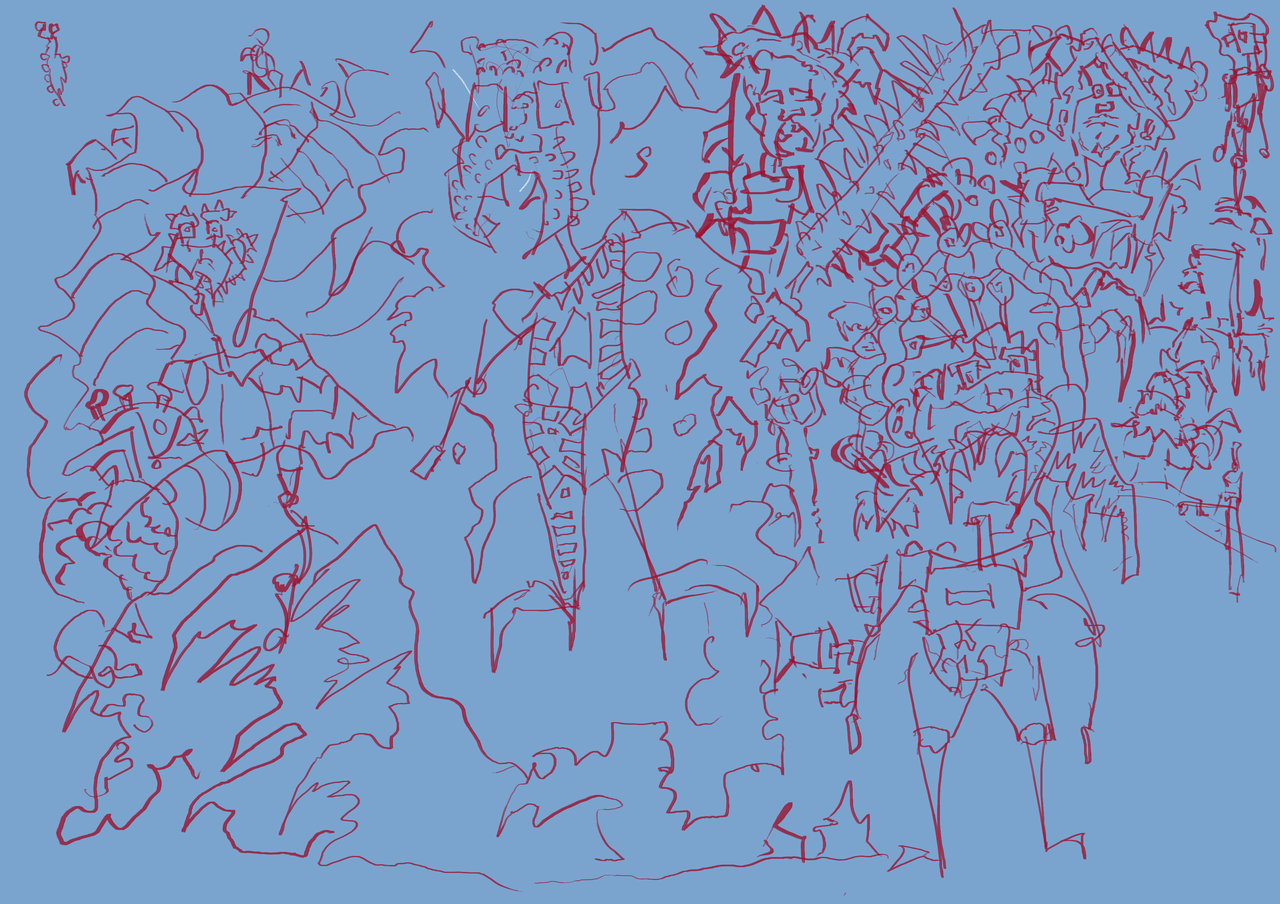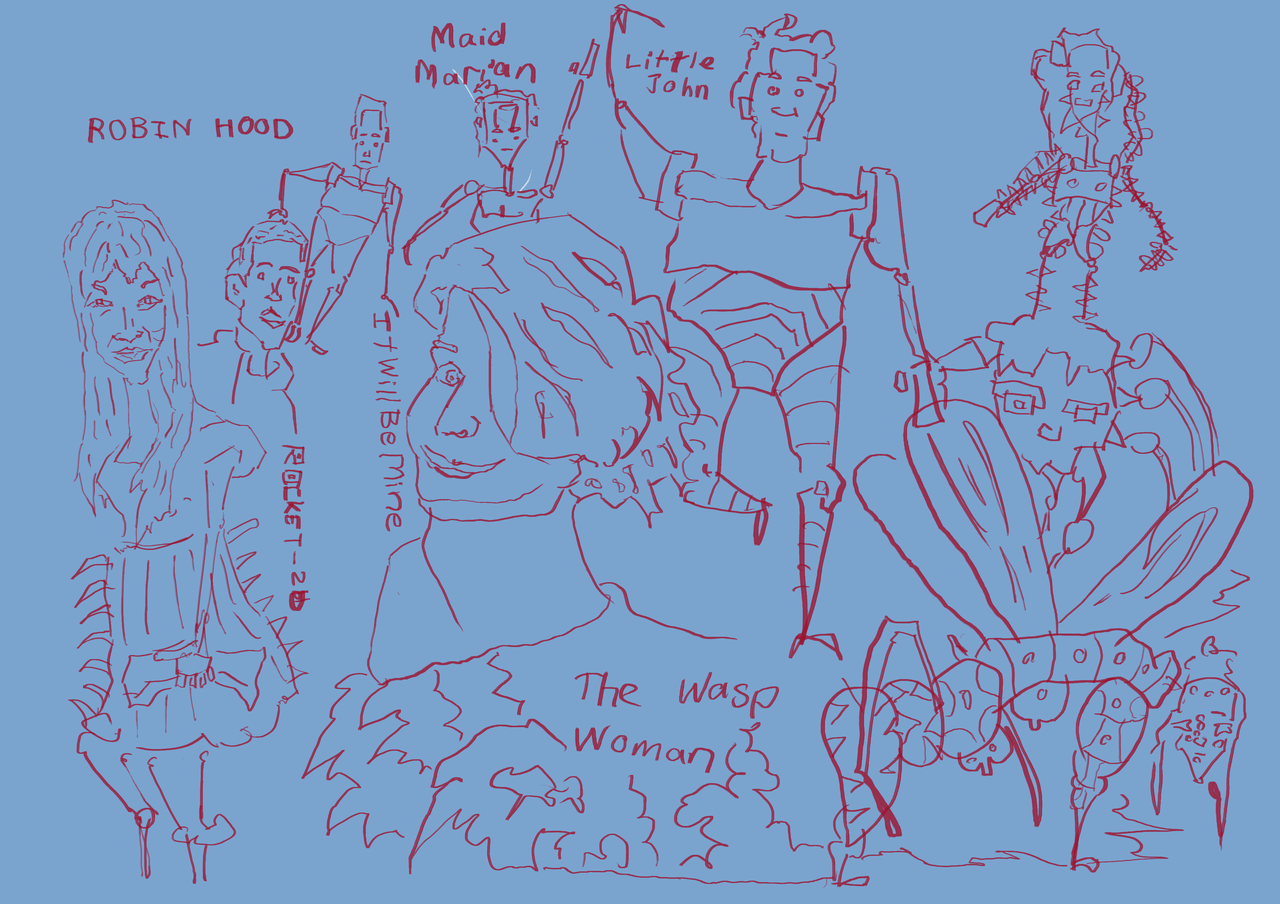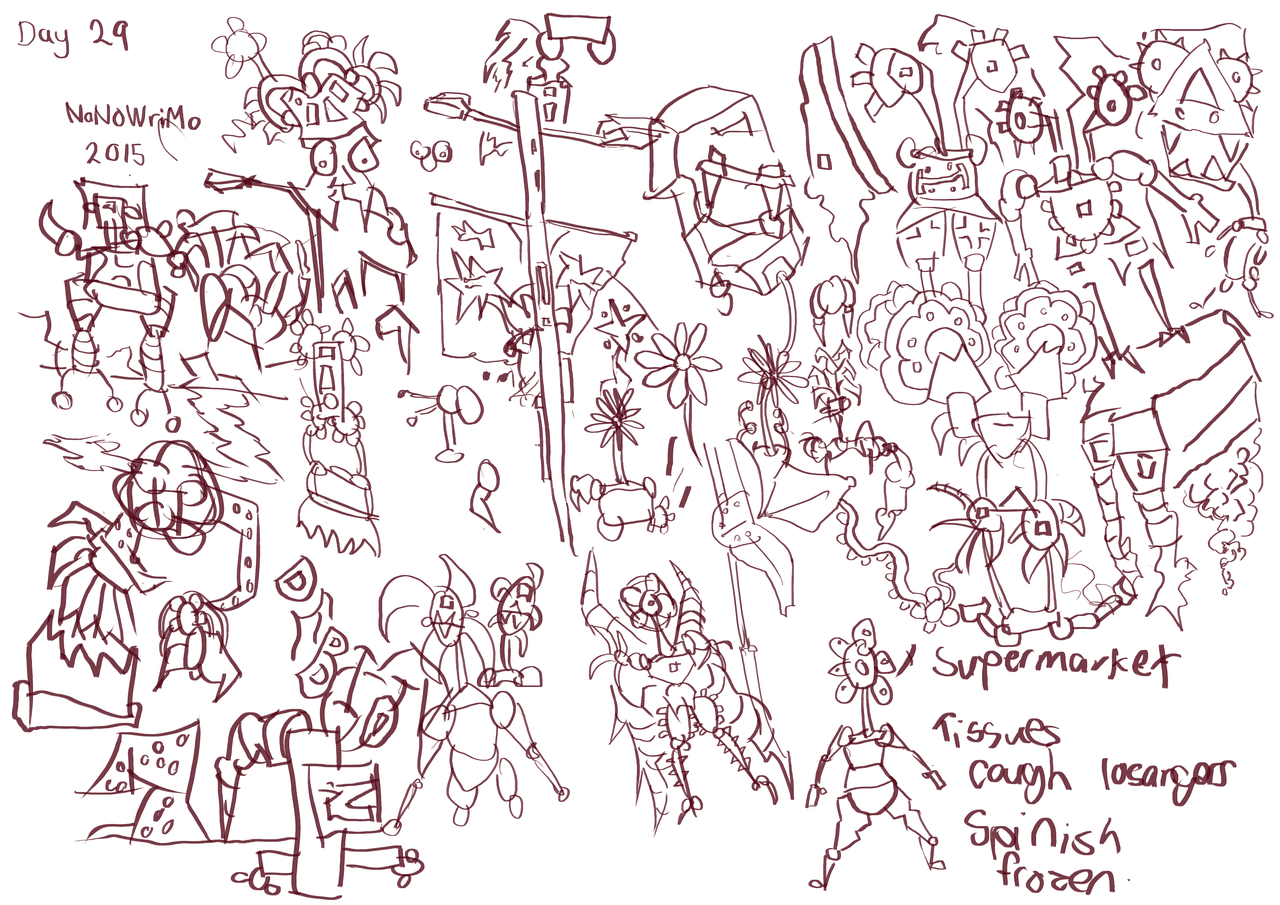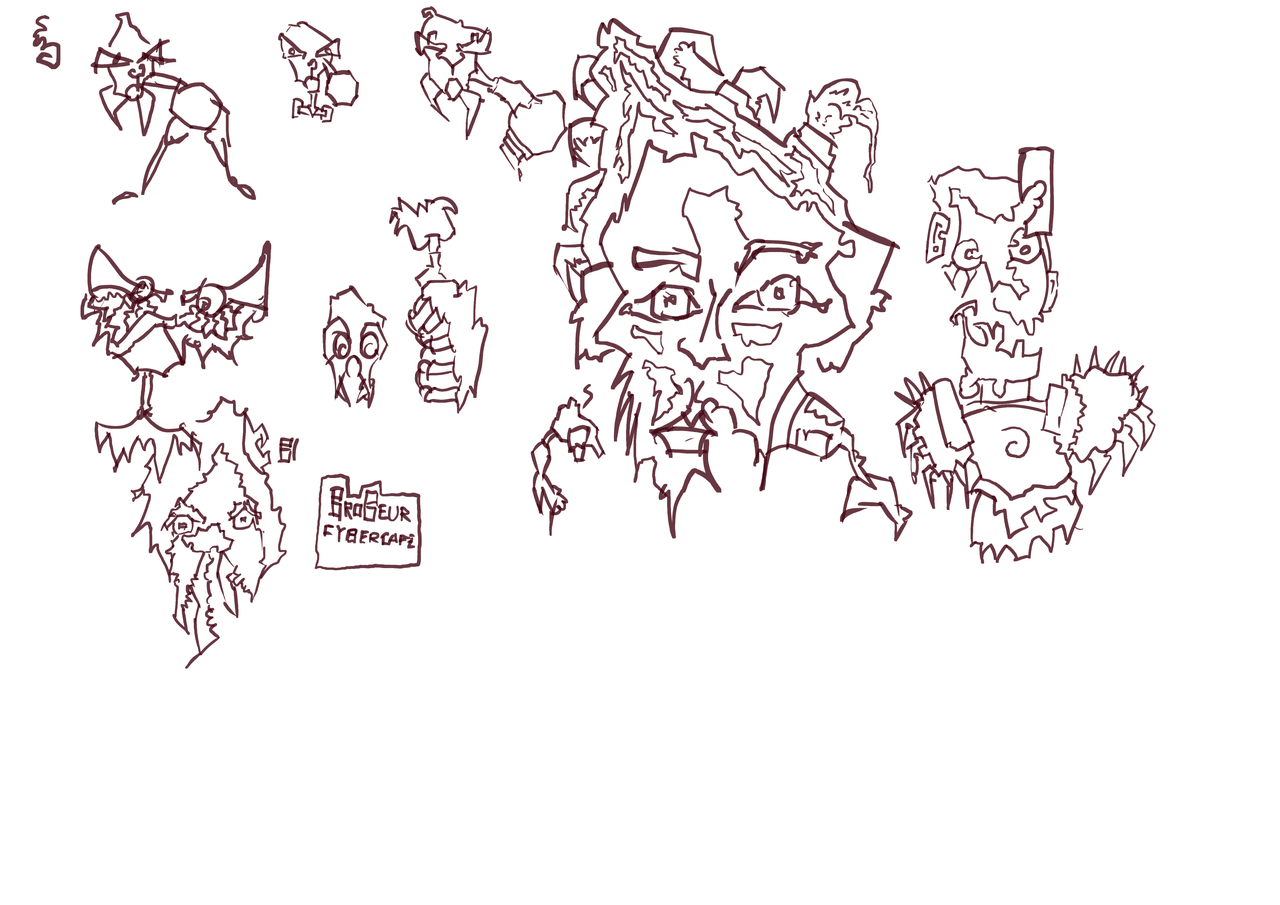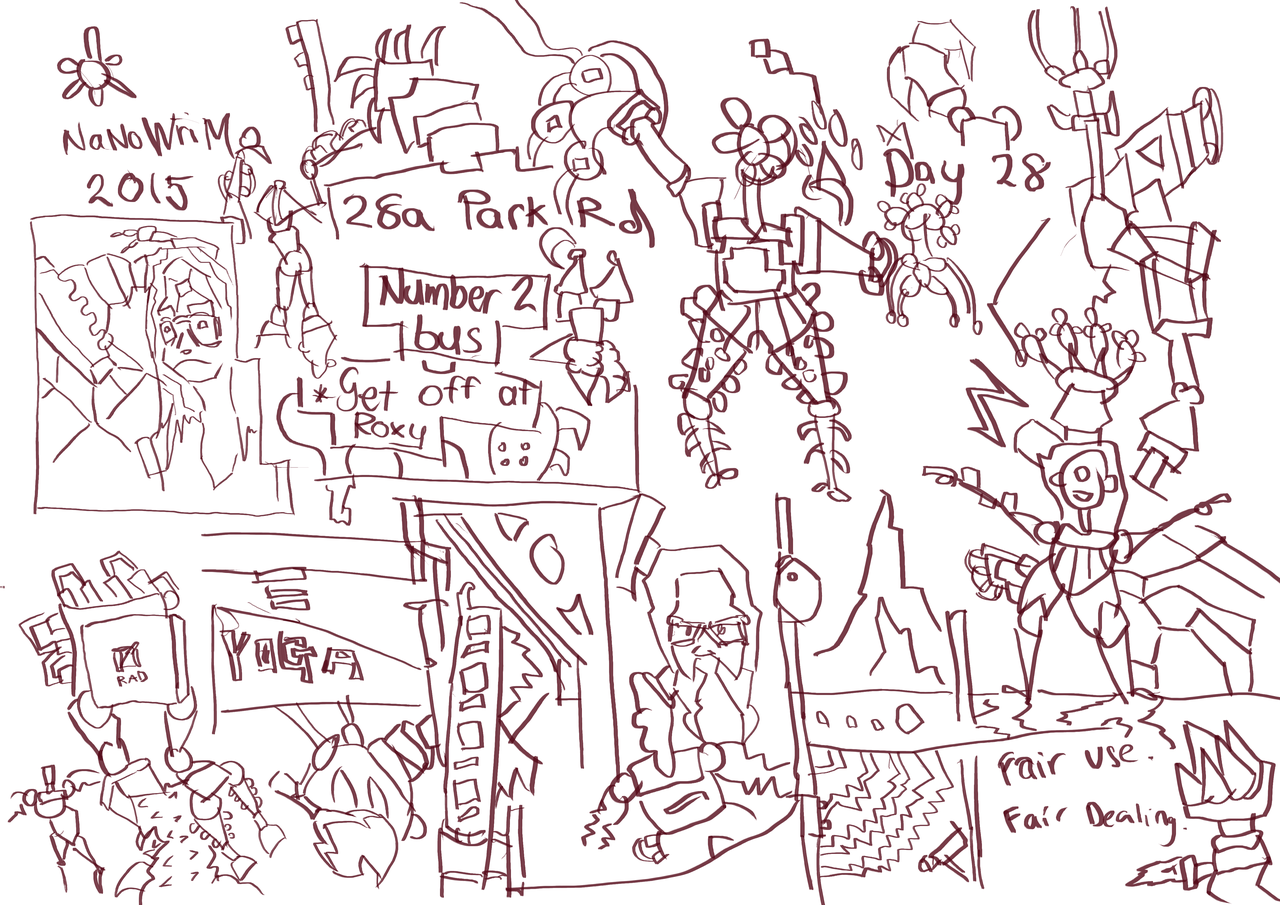 NanoWriMo Final.