A selection of drawings from my trip to Auckland. I picked the Sketchbook up from Ponsonby and began to fill it with views from around Auckland. Although I picked up two new colored pencils from the French Art Shop as well I didn't end up using it - I've been finding it easier to work with just pencil then adding color at a digital stage. 

Auckland waterfront. There were several fisherman out. I sat on a seat and just enjoyed the view. I enjoyed drawing this because it offered me several layers of perspective - something thats important when capturing the scene. No tone either - praticing that line. Once I've taken this into GIMP I'll work on painting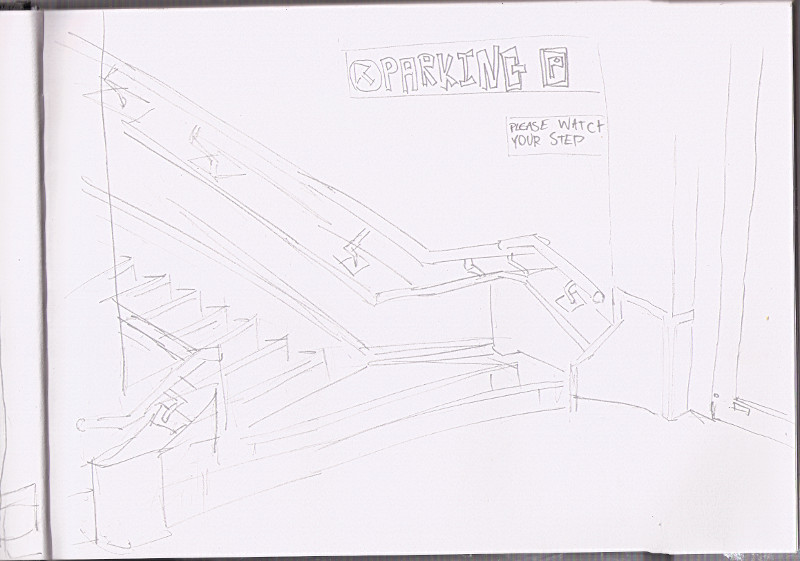 Lynn Mall. During the time I was locked out of the place I was staying in New Lynn I hanged out in the local Lynn Mall. There were several place to sit and draw. This is near the entery of the building.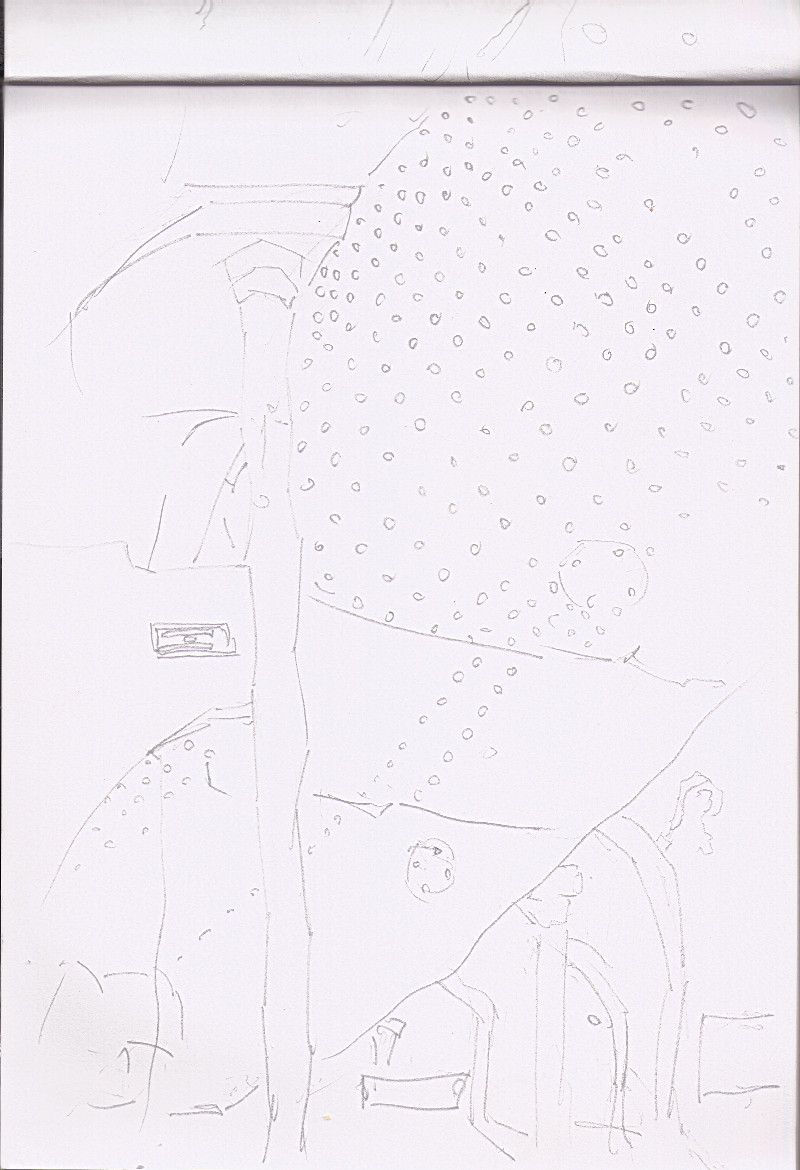 Train. The train takes an hour from New Lynn to Britomart. One hours a long time to work on a drawing, so every time I took the train I was able to get a drawing done. I was happy with the train system in Auckland - it was certainly cheaper than Wellington.

And last another view from the waterfont. This time it's the huge machines they use on the dock. These were lined up in perspective so I struggled somewhat with attempts to capture the scale. There are more drawings of Auckland that I need to scan and upload. But this will do for now. Enjoy.