More digital painting. I had a rest this afternoon and felt much better afterwards. Here's another digital painting I've been working on. I especially had fun with the color layer.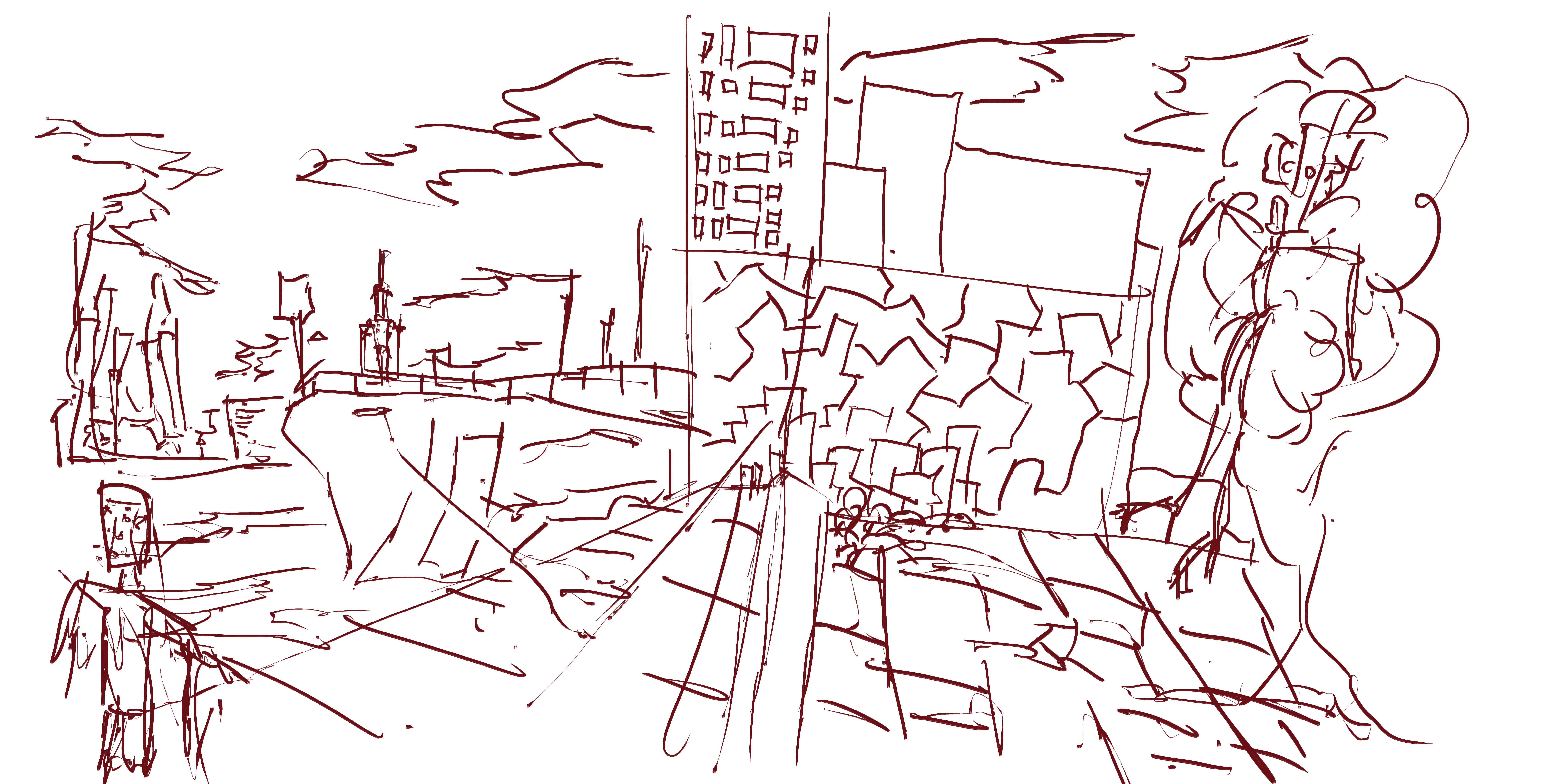 I worked differently with this - working from photography reference, my own stock images. For this I used Auckland Waterfront images. The same proces has been used with the painting though - starting with the red line. Working from the photo gave me more control over where the lines go - sometimes I feel restricted with a trace over - not always, but it's great practice to do some photo reference work. Next up, tone: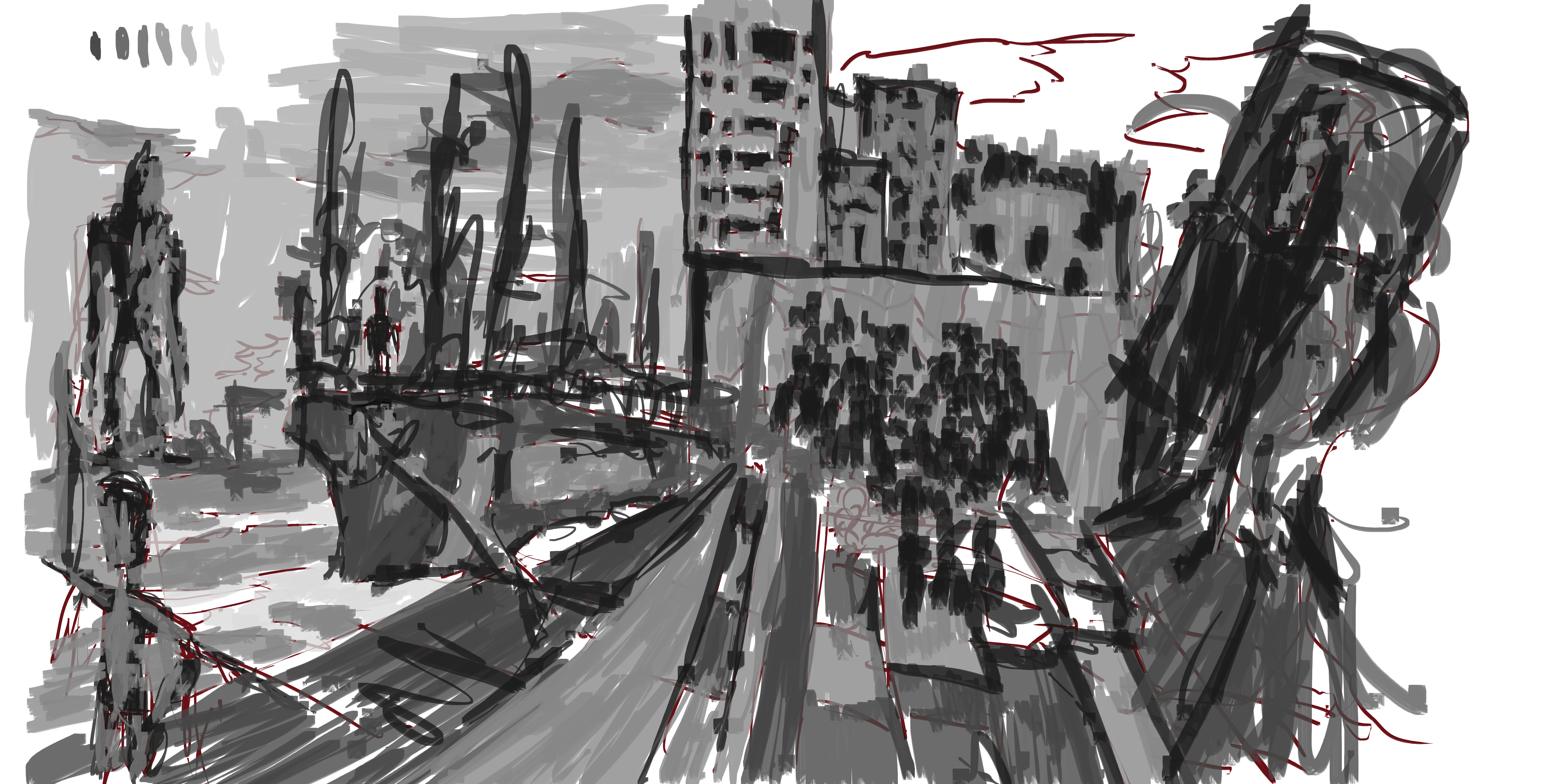 I'm especially happy with the ship and water. All this practice and I finally believe I'm starting to get somewhere. I like the rough and quick feel it has - but still understanding what exactly is there.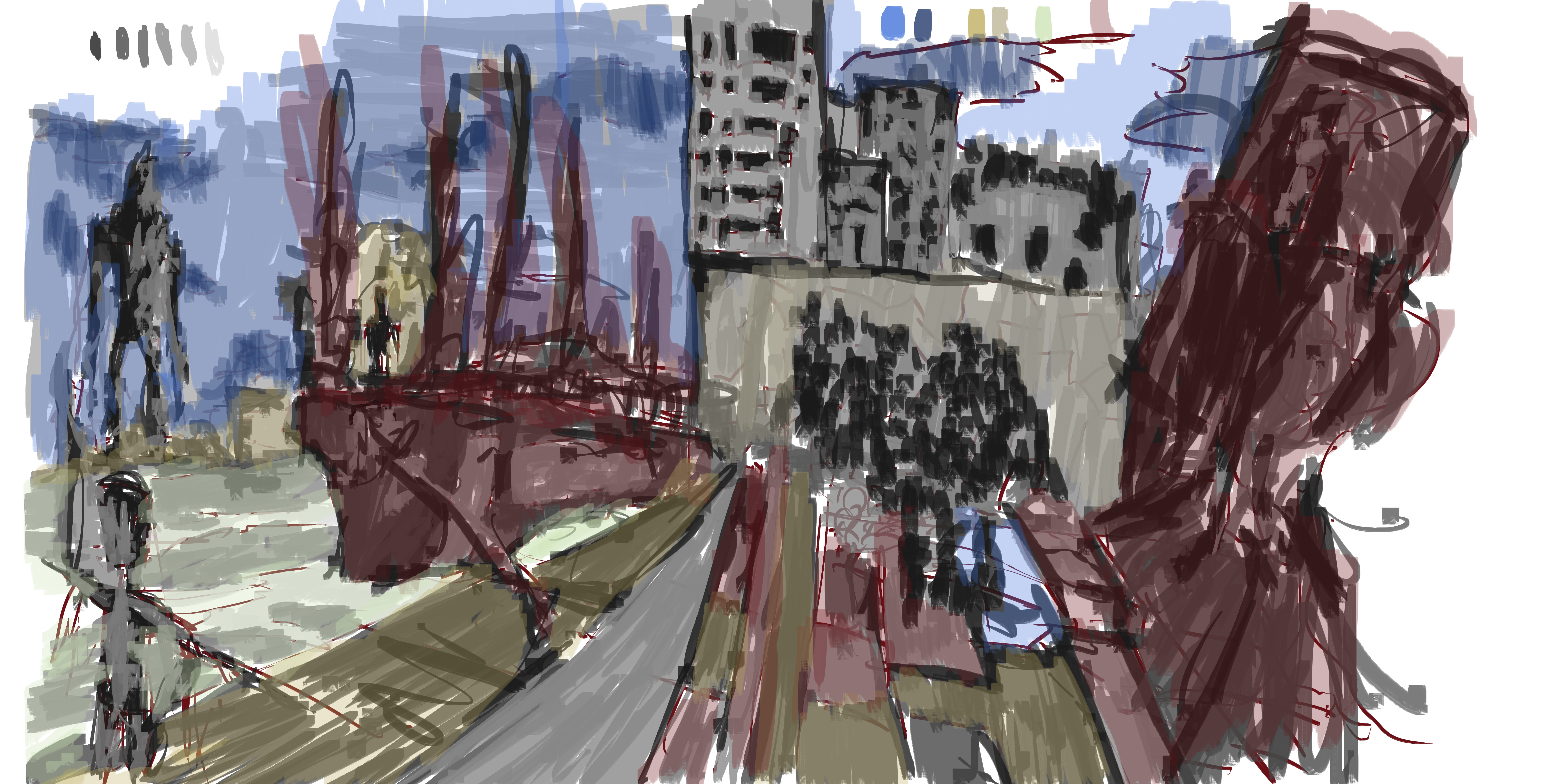 And finally, color. I used red for the ship and object to the far right. The water - green. Background vegatation is yellow, and sky - blue. Strips of yellow and red along the planks on the ground.