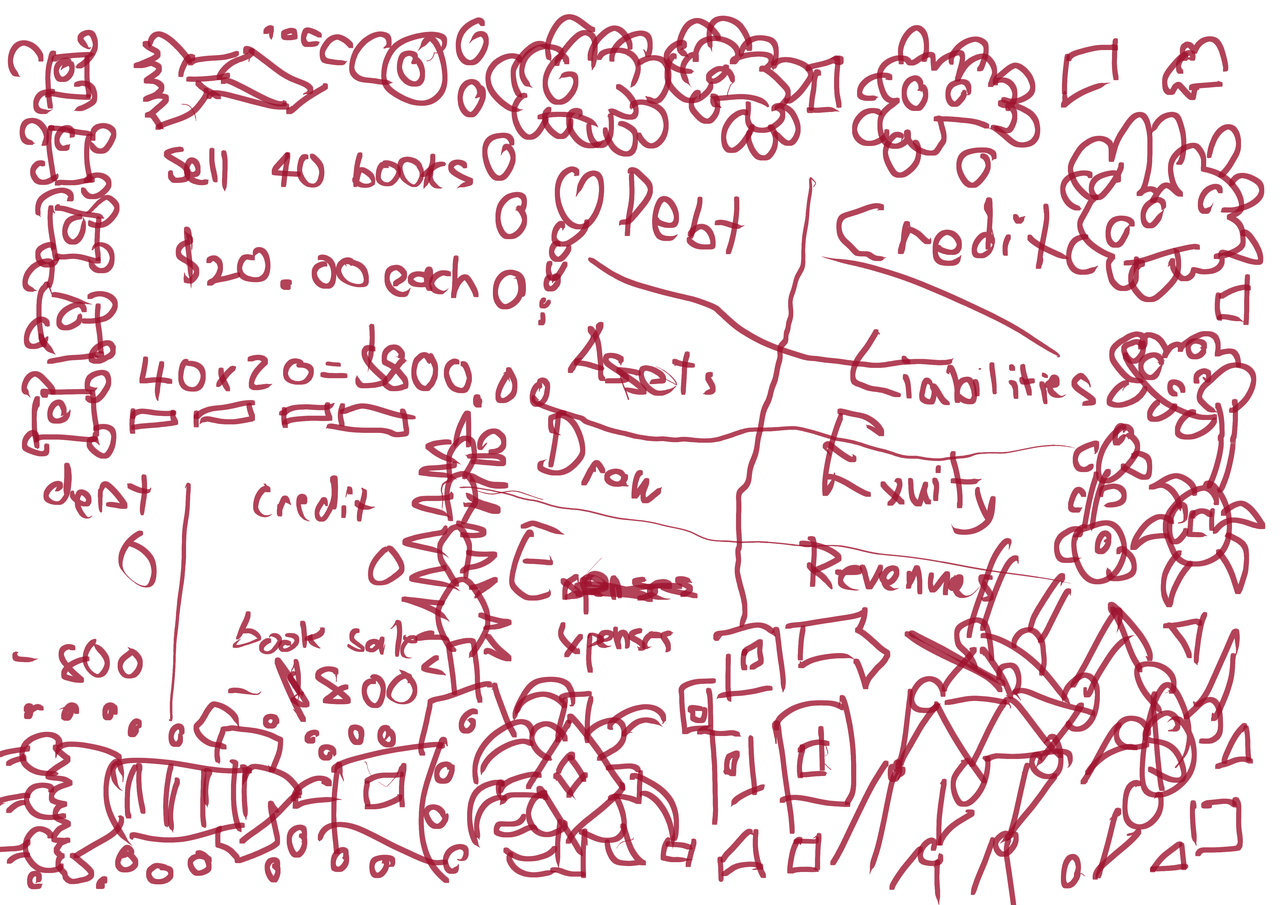 explained to friends accounting 101 - ad ade ler. This was drawn to explain it.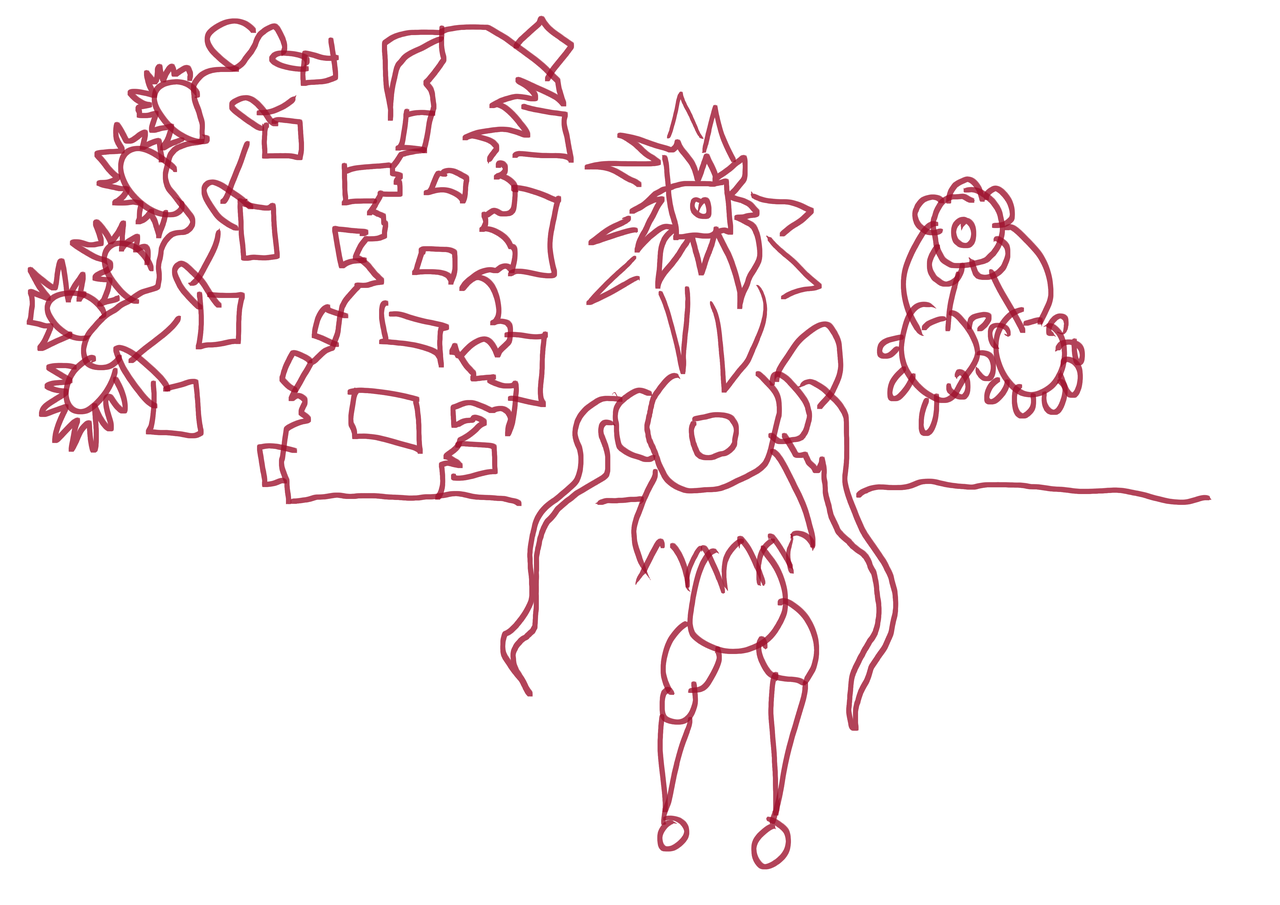 wiggle arms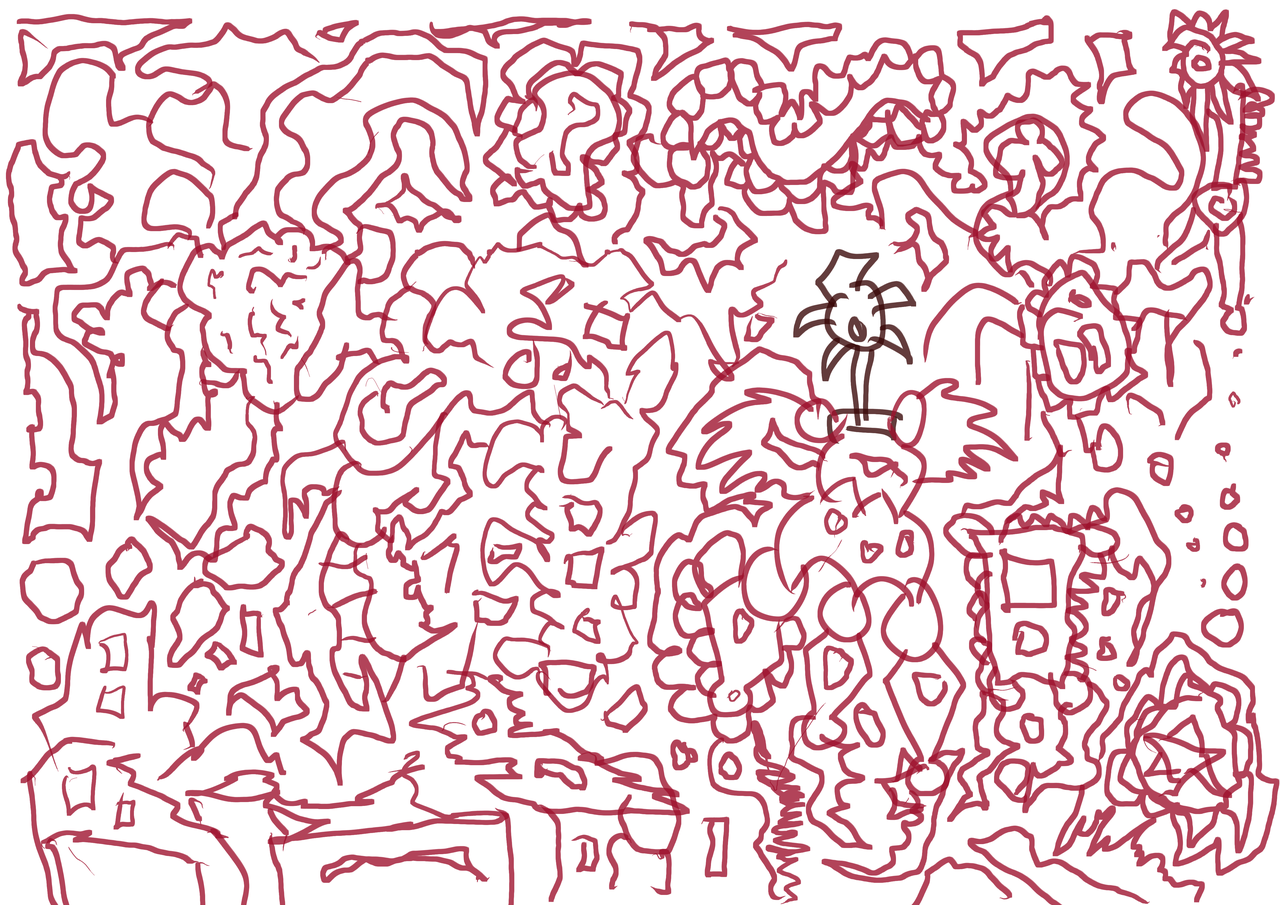 the centre item stands out due to the different color.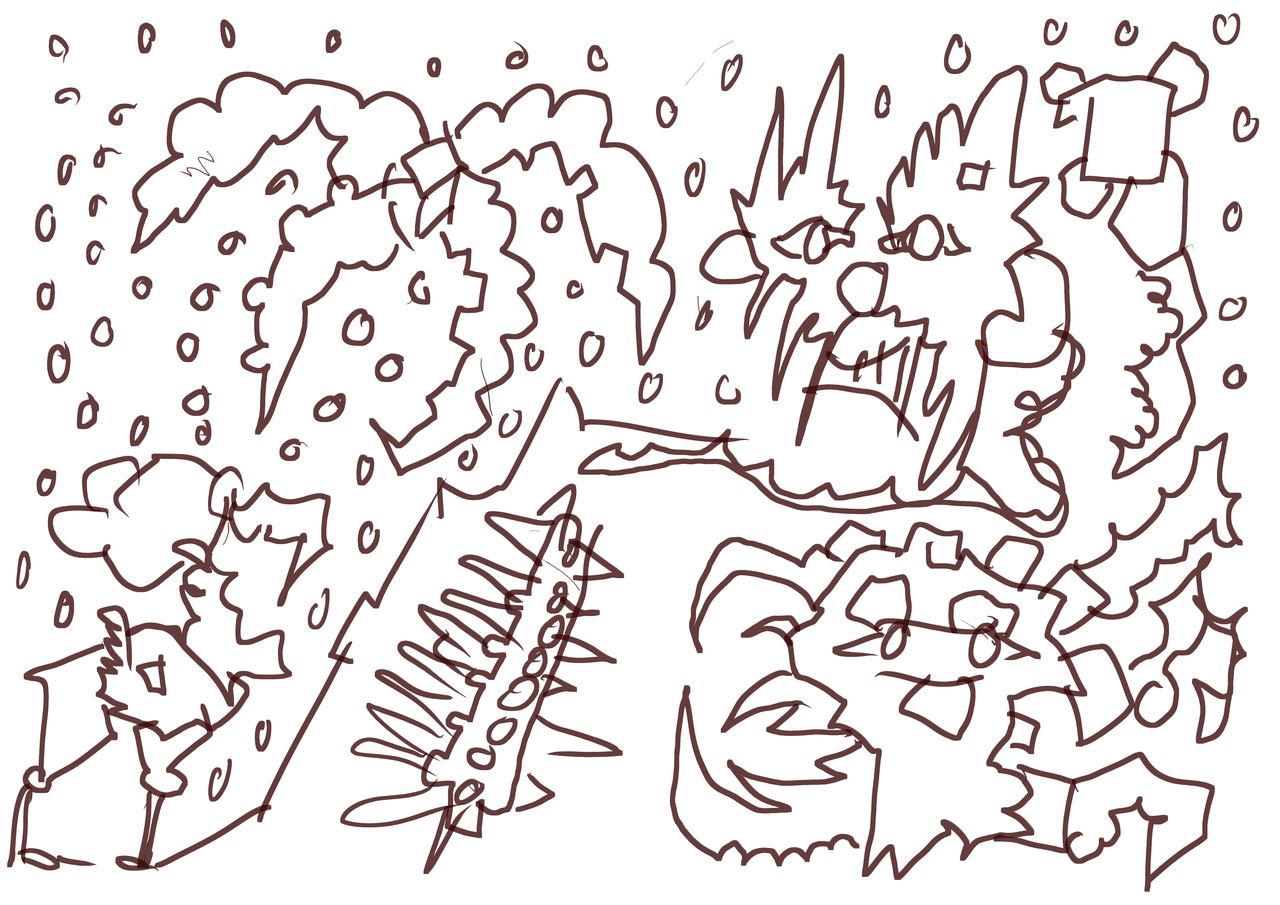 claws.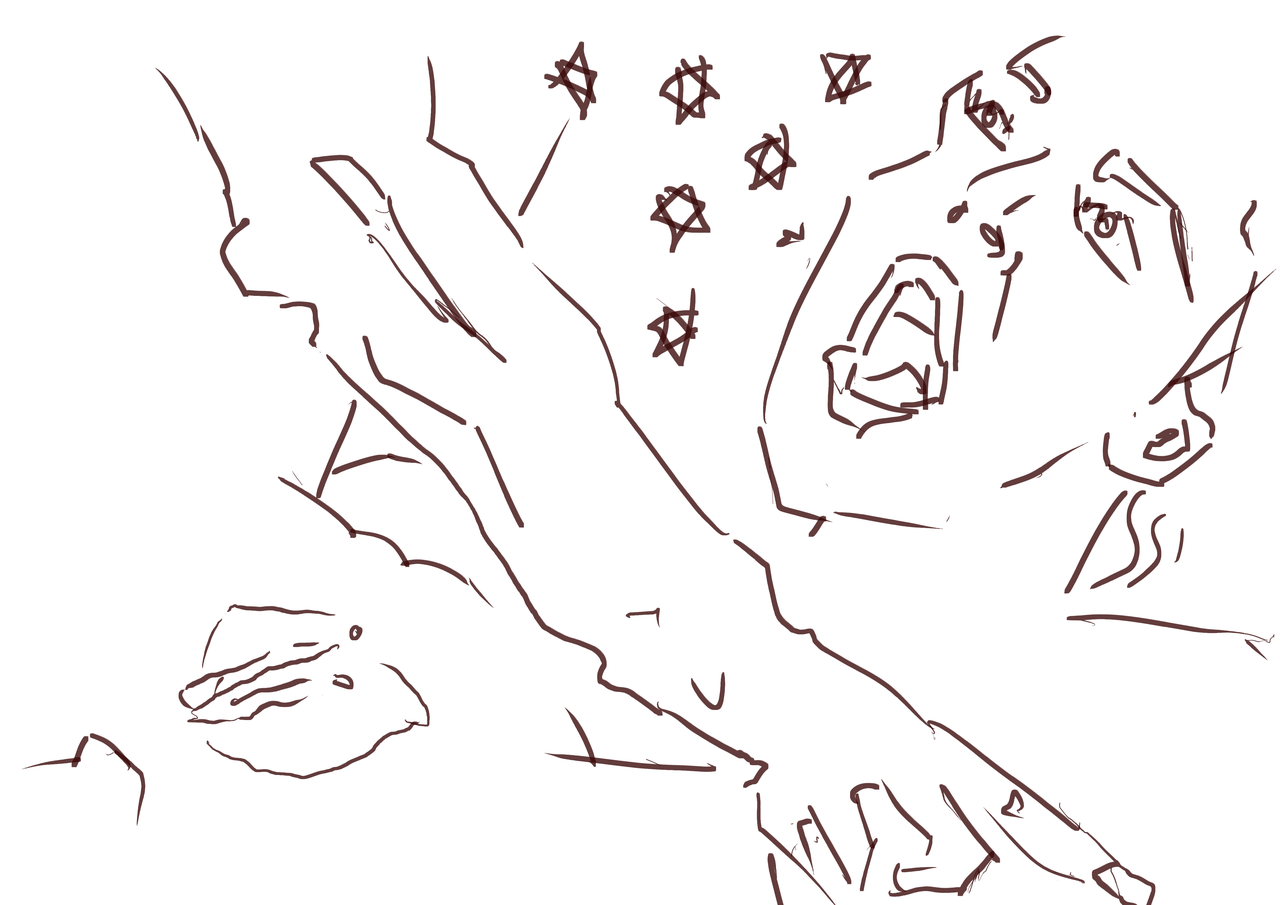 feel stars. life drawing. it's been awhile since I've drawn something like this.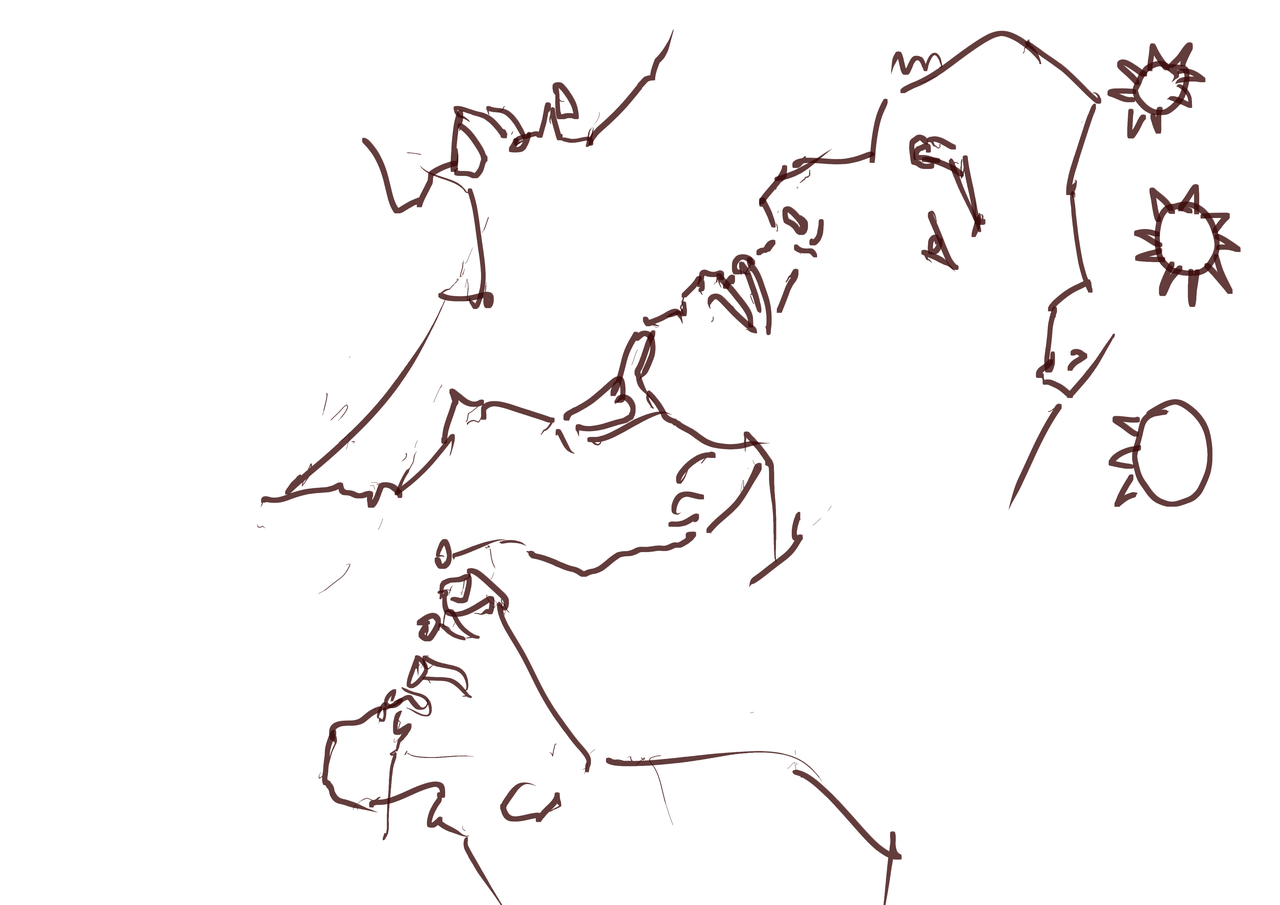 feet are often ignored. it's excellent practice.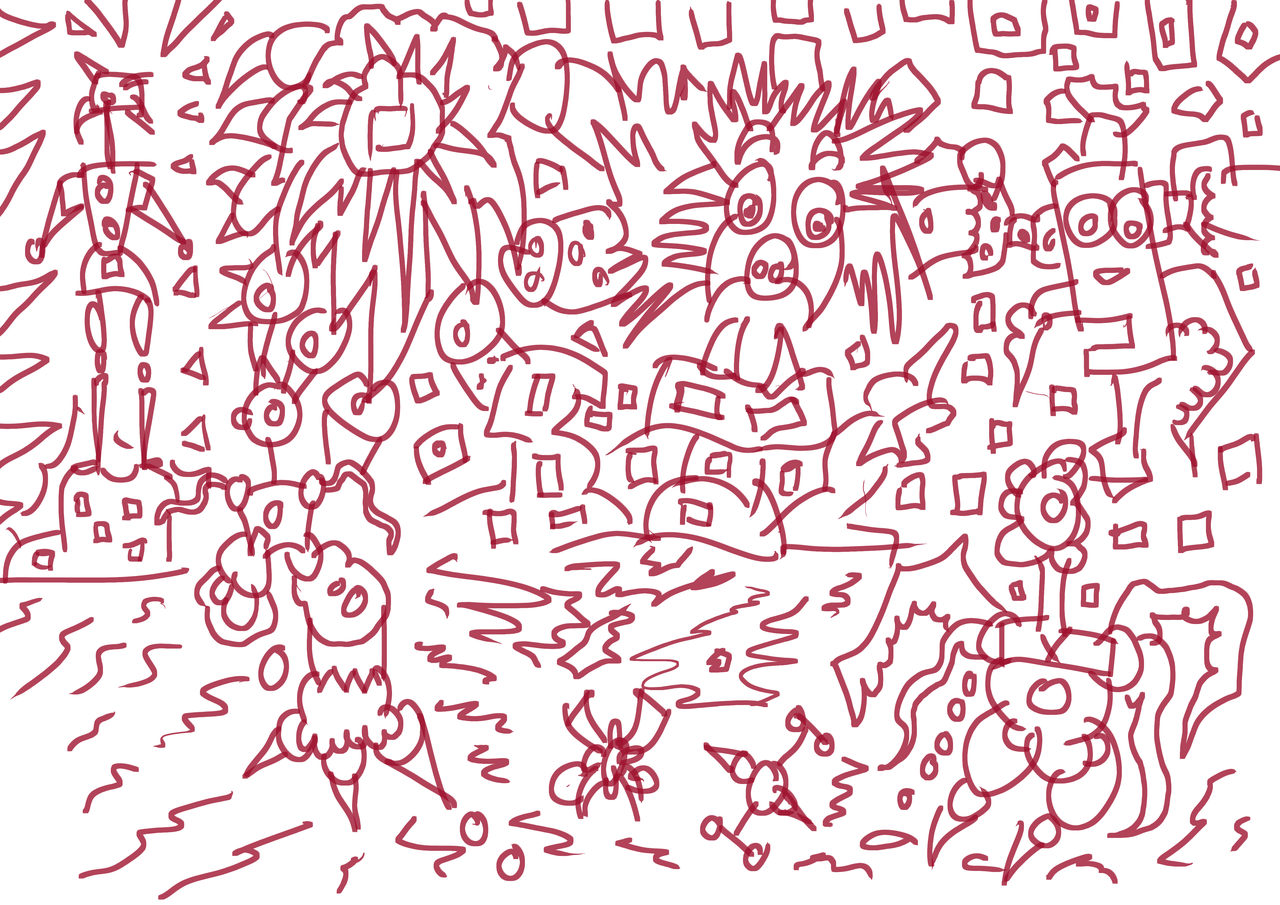 it's called pig teeth because the portrait looks like a pig.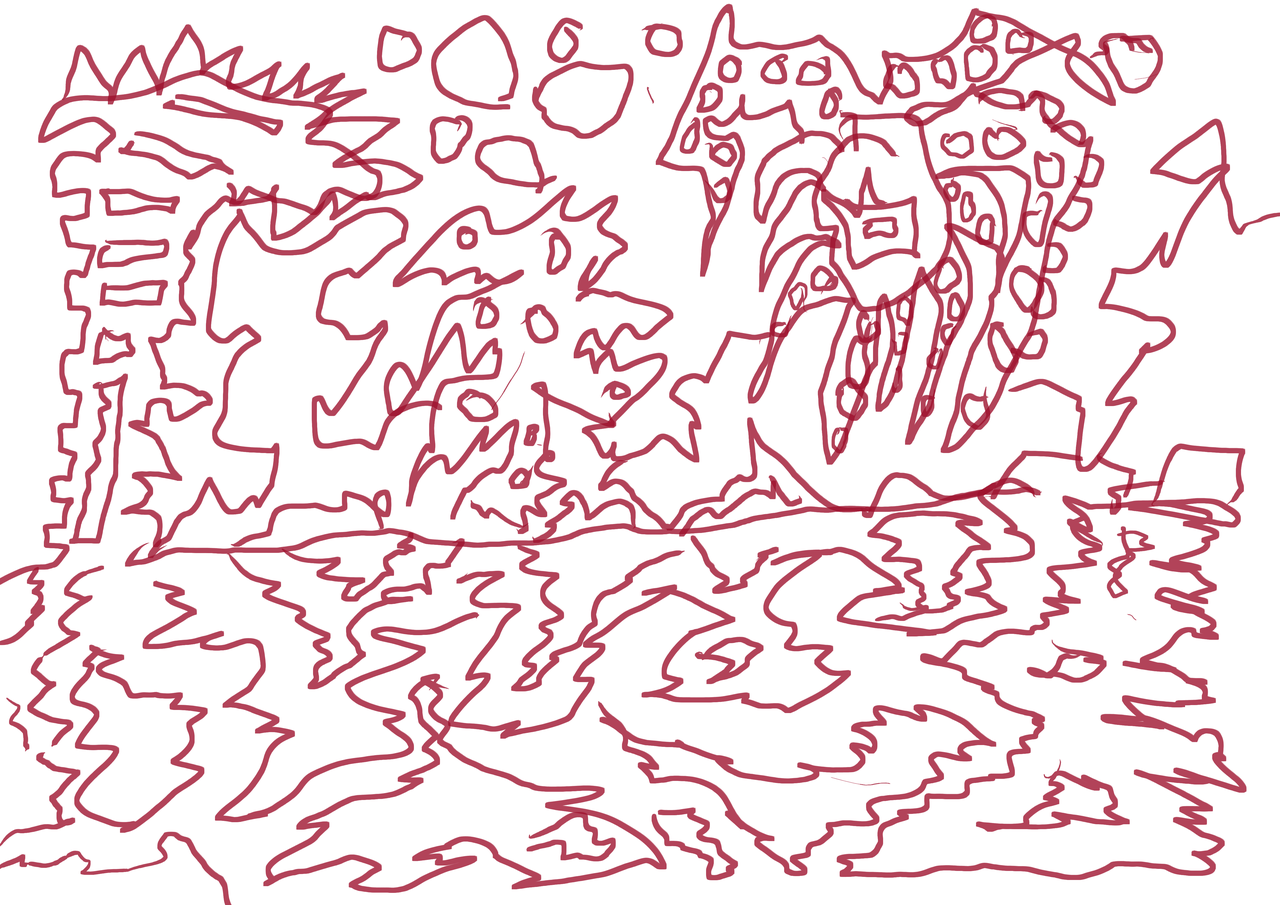 landscape. water in foreground. hills in background. spike circle monster in the skys.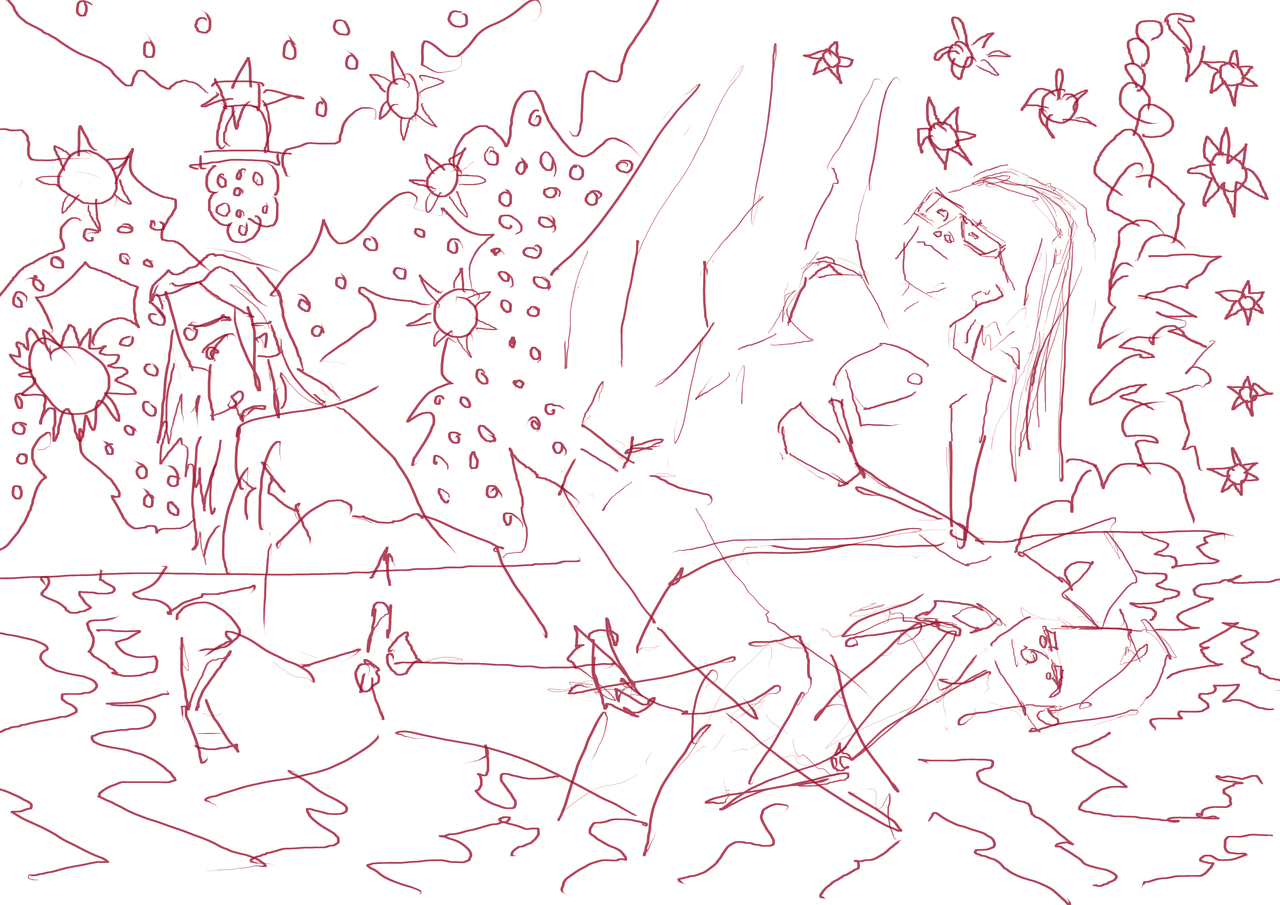 quick sketches of full multiply figures. working quickly and not worrying about mistakes.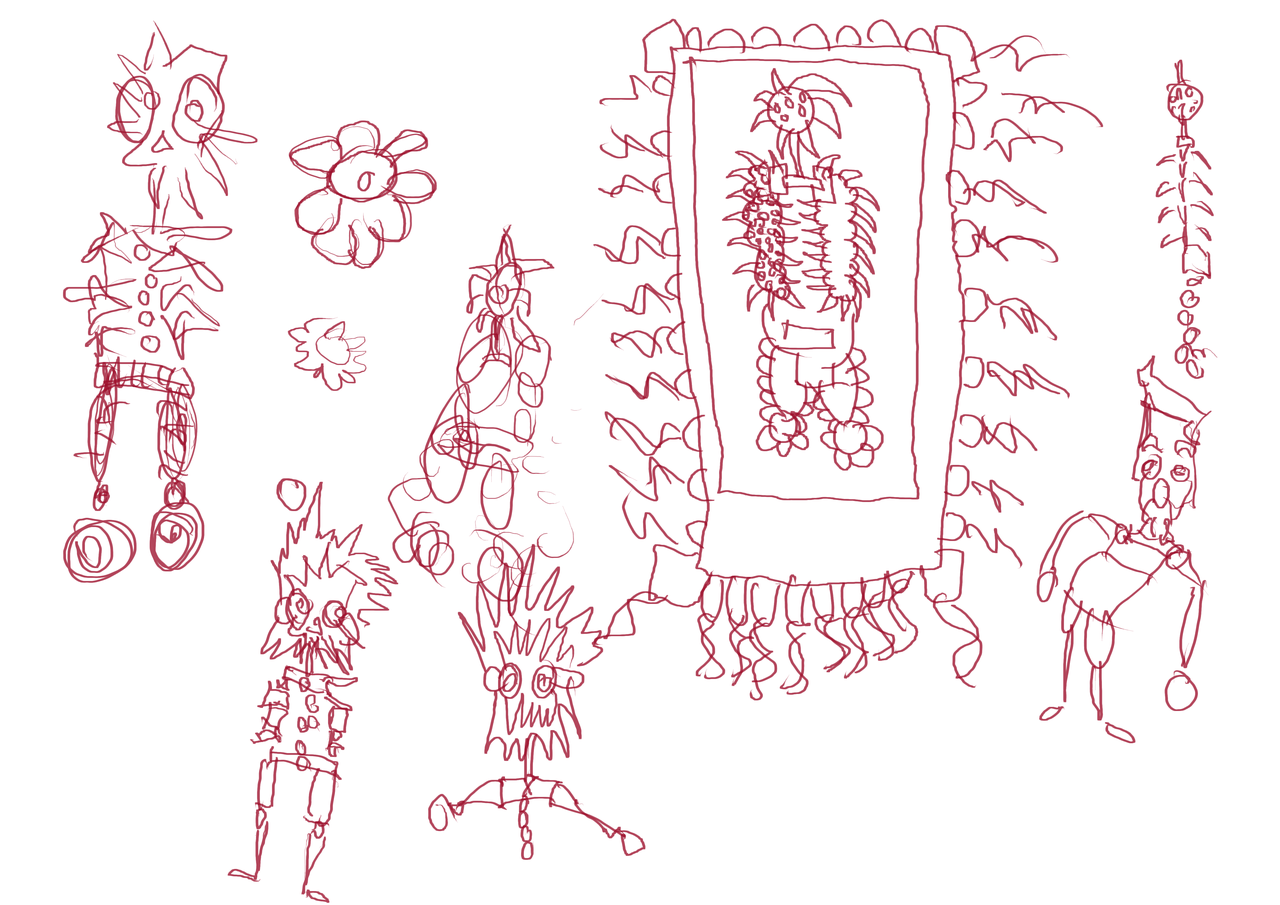 drawing a character. flowers and spikes. The head is getting especially spiky.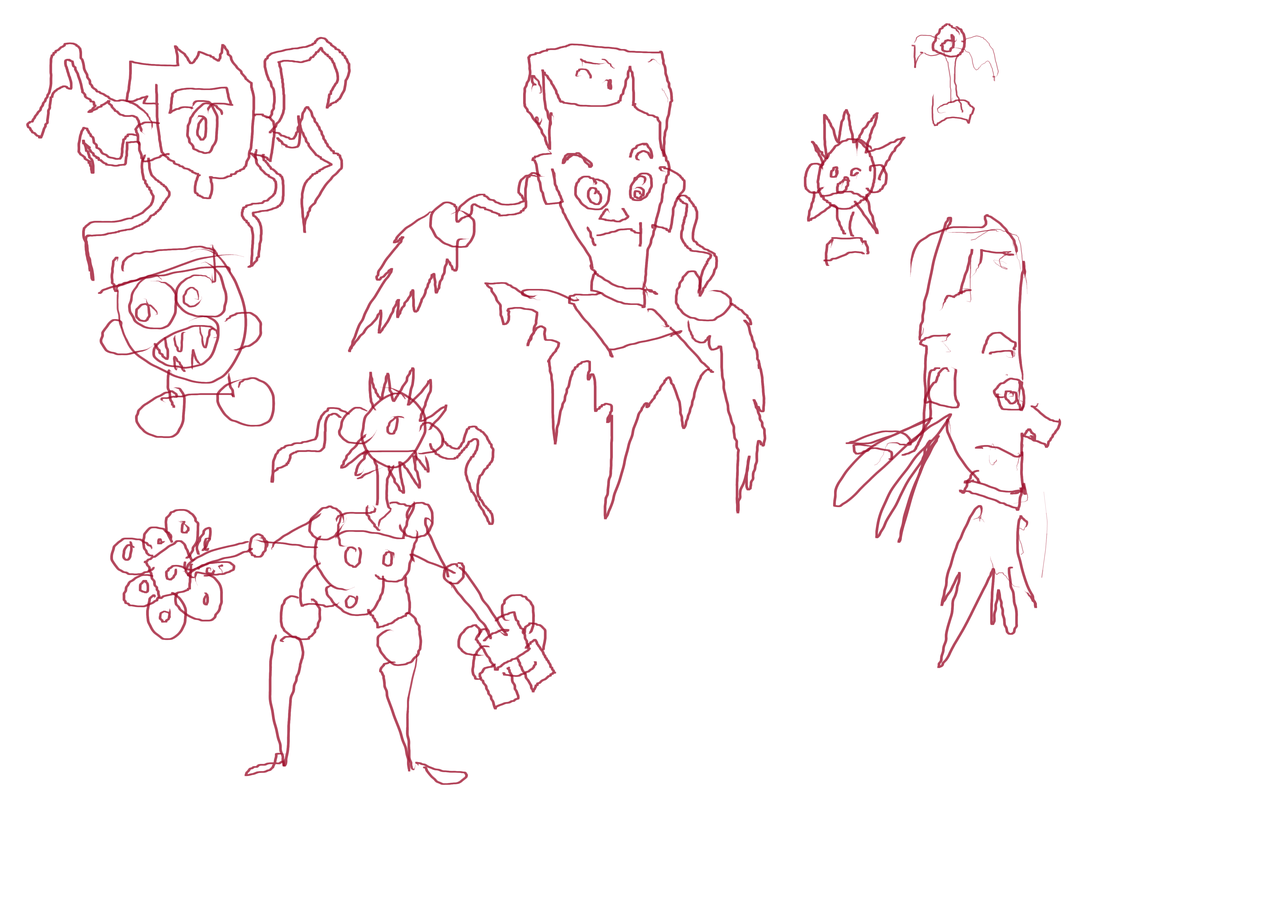 a few portraits, including studies from the front and side.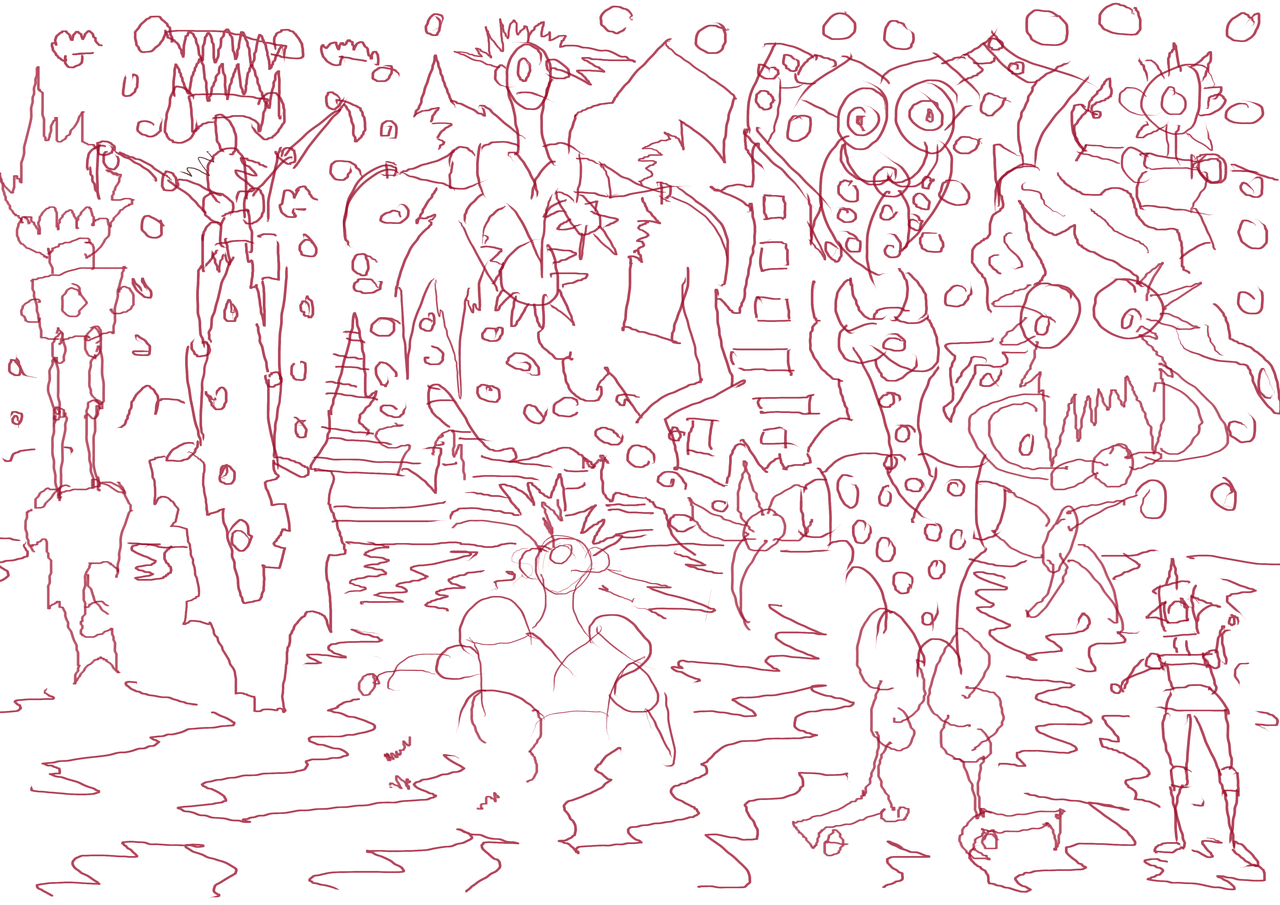 sharp spiky teeth. water everywhere.