I've been spent the majority of my time in Unity working on a game. It's been fun, but I still believe it's important that I paint regularly. So I started this painting this morning, got interrupted  and had to take a break. I got back to it this afternoon and finished it. I want to take more of my paintings into Blender and model out 3d assets from the paintings. I need to get back into making 3d posts on this site - it's very dominated by my digital work.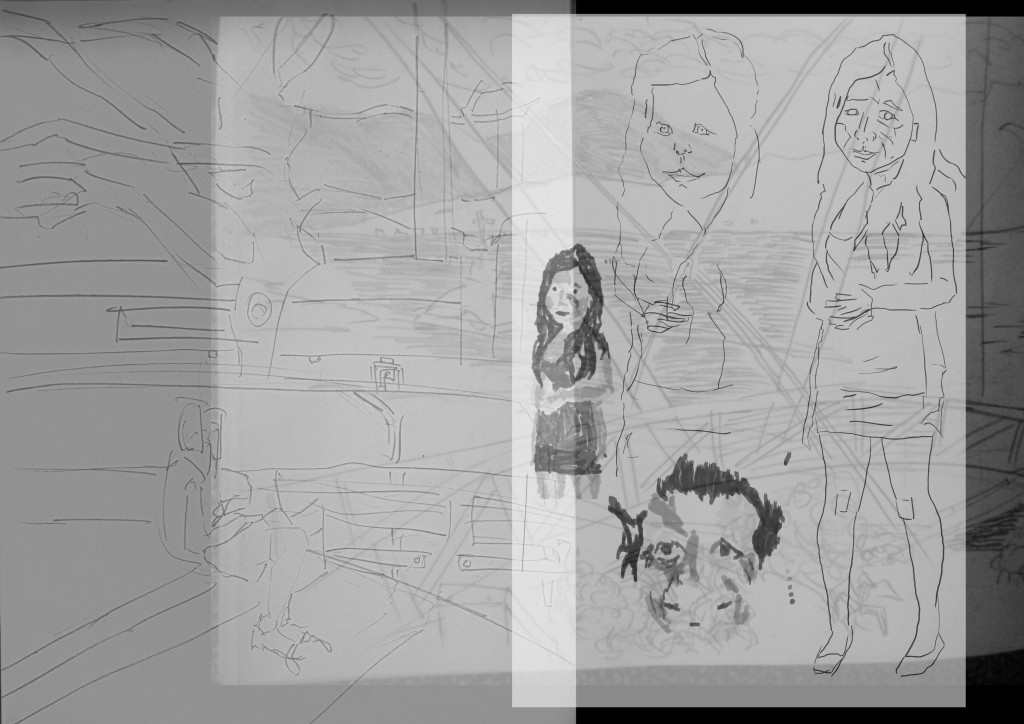 Ok reference. I just grabbed some random drawings off the computer that I haven't done alot with. Both of the pencil drawings are from Wellington, the best and most developed the waterfront. I really enjoy painting water so want to include it in more of my paintings. The third reference is a line drawing I did over a photograph. I want to include more characters in my work - normally I don't use reference for figures. Hopefully this figure helps.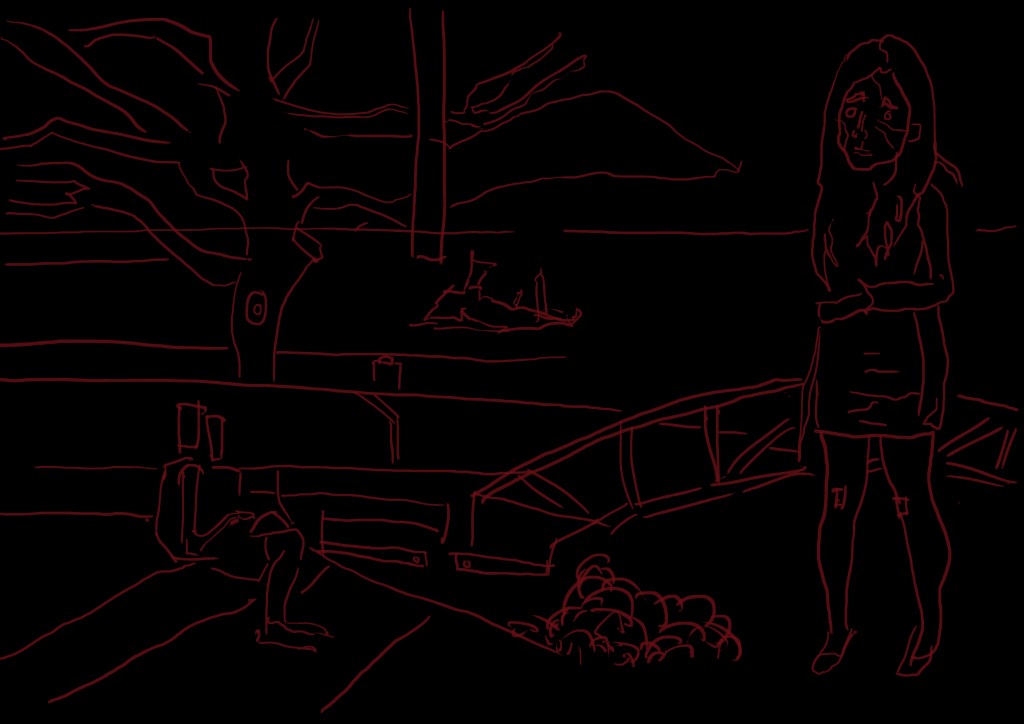 Th[e black certainly makes t[hat red stand out. When I was drawing this I had the reference in the background, so technically I should of used a white background. The line in this is surprisingly minimal, once I get into tone I flesh it out further and add details. The line doesn't have to be much - it's just a starting point.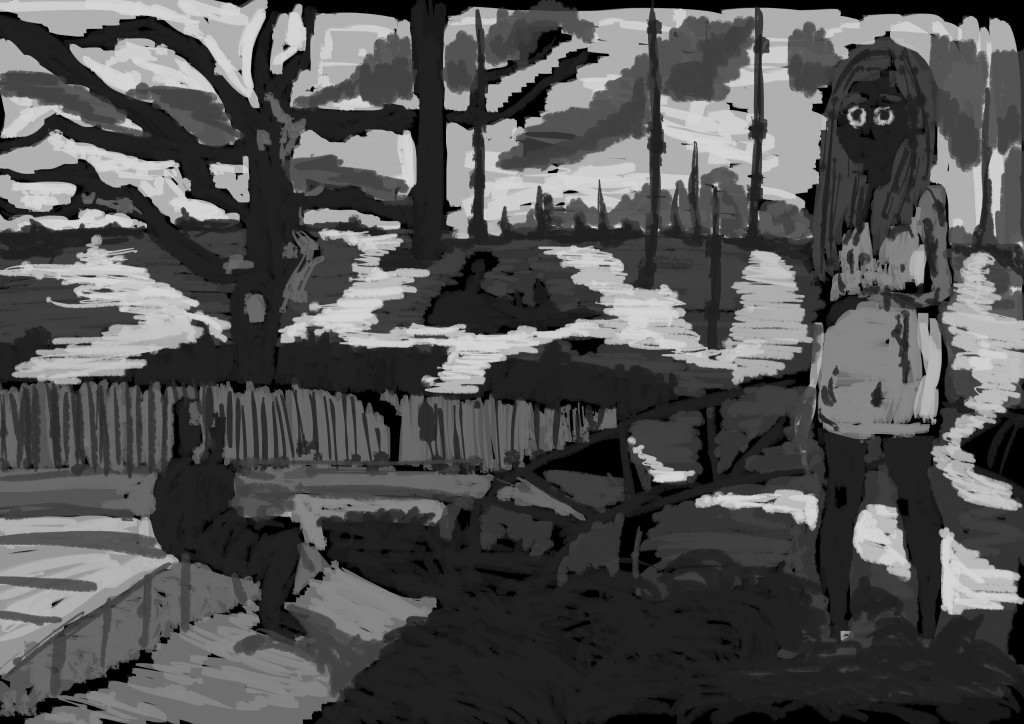 Black and white tone. I had fun with this. Started with the figures first and got those darks into them, before moving onto the water and background. The final area to cover was the foreground. As you can see I added lots that wasn't there in the reference or line drawing - including land in the distance. This technique adds information and detail to the piece. I'm happy with the figure. Those eyes sure are scary...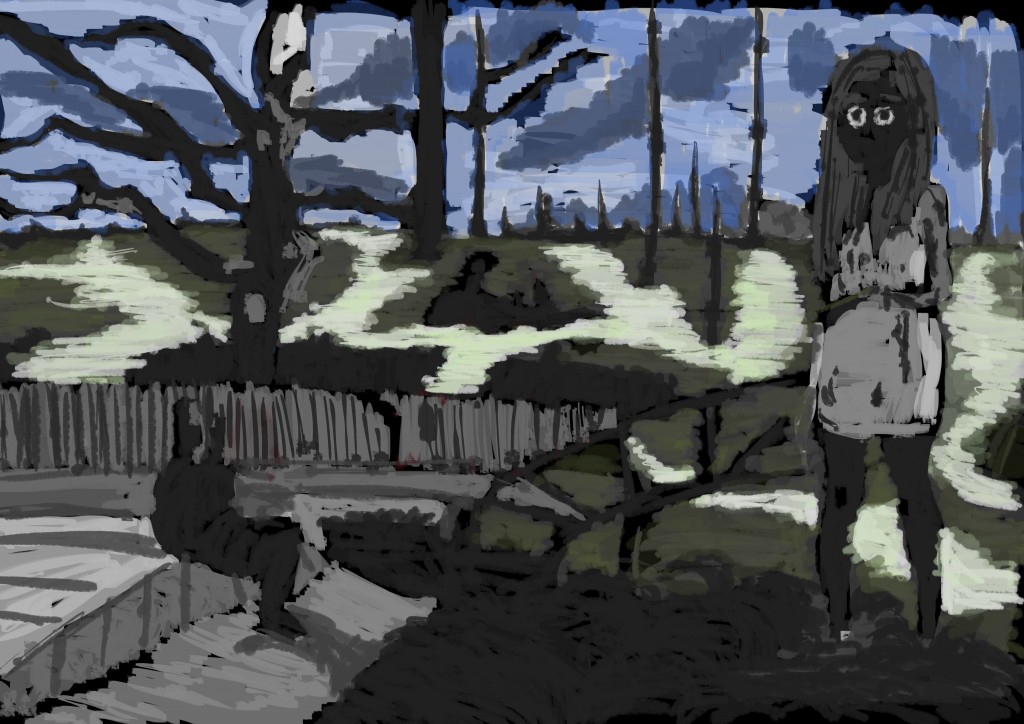 Color is minimal. I started with the sky first, covering it in blue, then the water. I used 2 greens for the ground - the same greens that I worked with previously as Wellington water. Normally I work with  just the light green but want to mix in the darker. Having a light and dark of each color is helpful.