Life drawing. Lorraine was the model. I had her for a model last weekend so it was great to have her again on Friday. I didn't use any graphite today, instead a charcoal pencil.  Got it in the morning on Friday - It's been a long time since I've brought a new media so thought I'd give it a go. Charcoal pencil is 4b - Soft. I'd rather a harder charcoal, maybe HB? Might check French Art Shop or Gordan Harris. Anyway. Here is 6 hours of Life Drawing Dans Friday class - Experimental Drawing.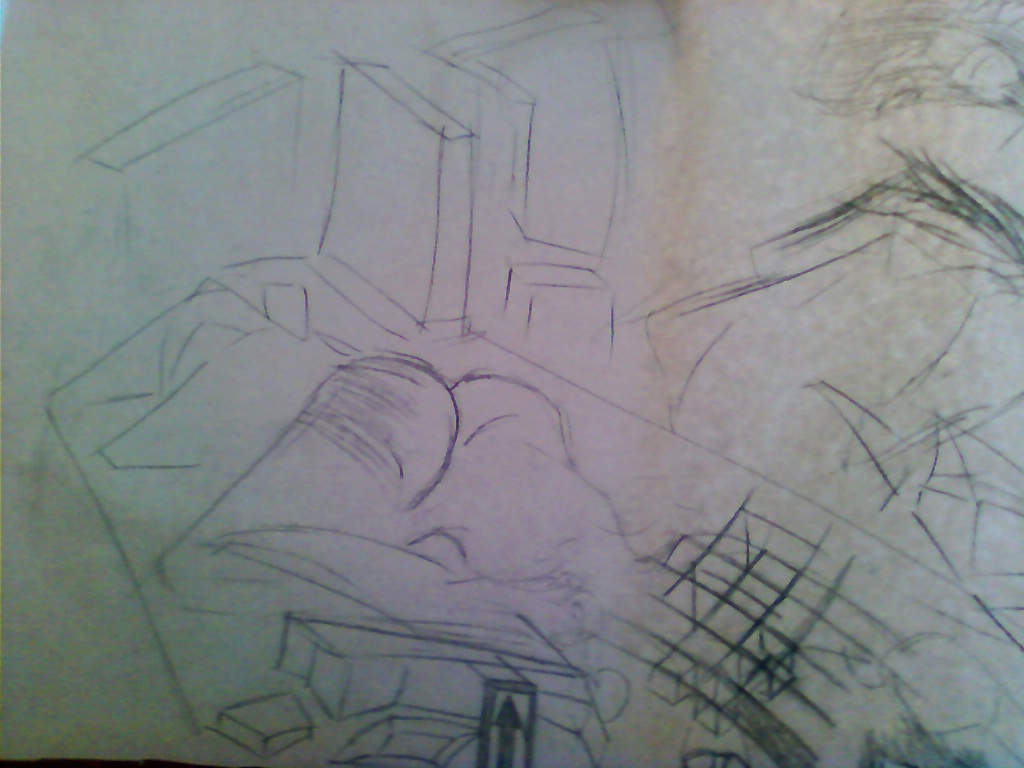 I've kept with the theme of working with shapes, exploring straight lines in this one. T he charcoal is dark so the drawings are clear. I have problems with the lighter graphite, especially HB. It's got to have colored pencil added be notable.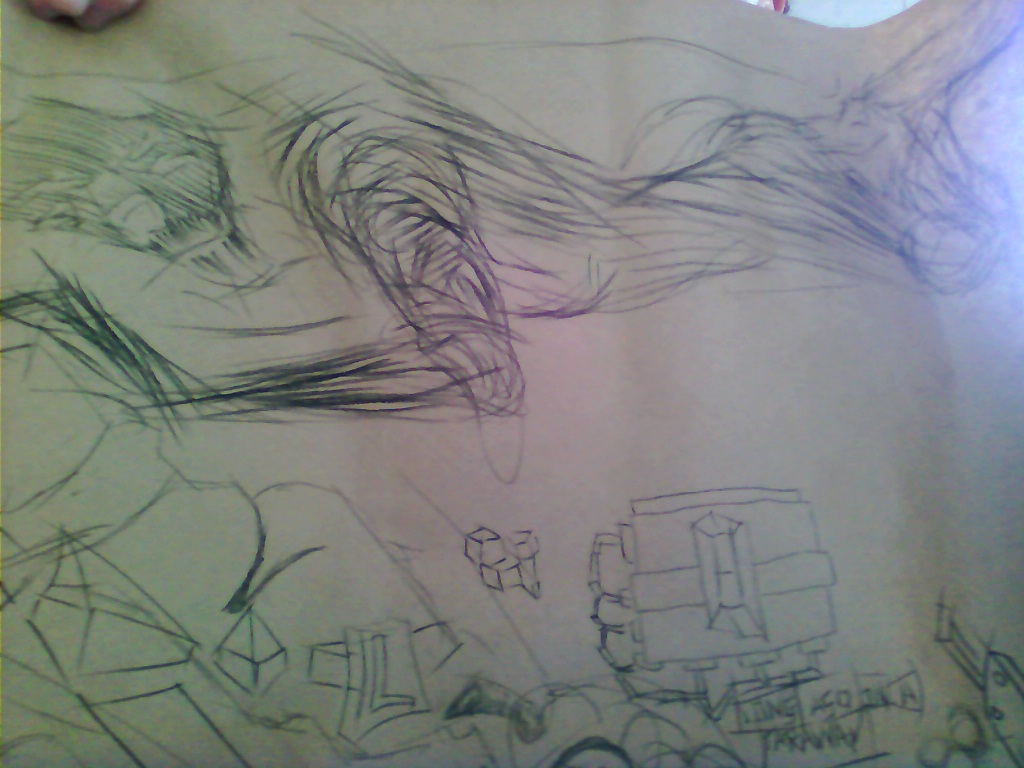 More of that same page. This was one of my larger figures of the day. I've been working smaller recently.... but exploring a range of sizes. Easier to fit everyting in!. This shading techniques on this image is quick straight lines. Areas that are dark I've made a harsher mark. With the direction of the marks attempted direction movements in order to create depth and 3d.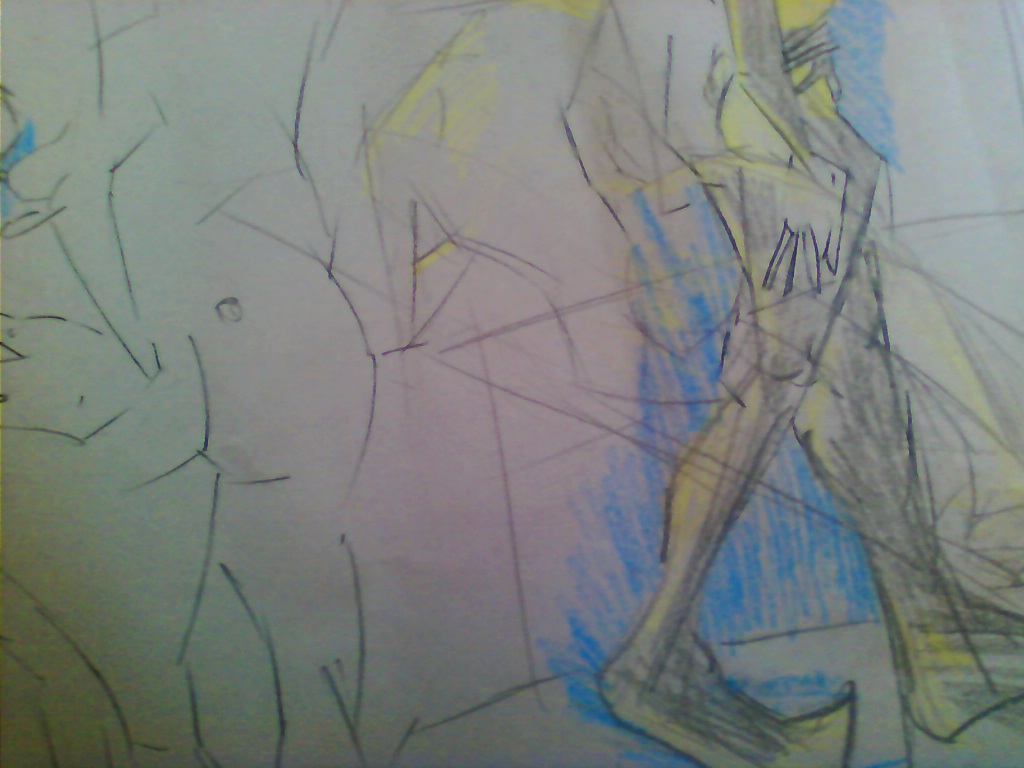 Color! Kept with my recent color palette with a slight switch Yellow for the lights, blue for the negative space. For the darks I've switched to a brown grey colored pencil, no dark reds.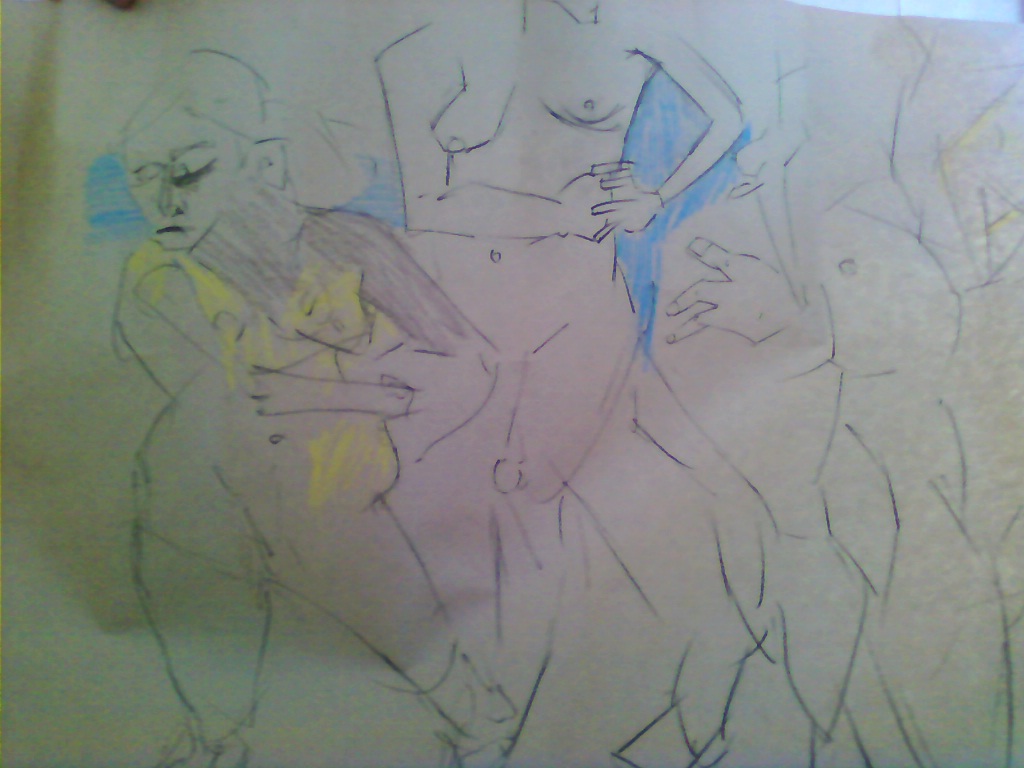 I really like the line work on these. Some areas arn;t working right though. Far left figures shouders need a sharper line - it's currecntly just curved and has no impact. Maybe because of the shading on the arm, may help with more contrast (notice the middle figure and the contrast between charcoal and blue). The legs are strong on this figure. I've been spenting time on Concept Art looking at
Pencil Sketchbooks
.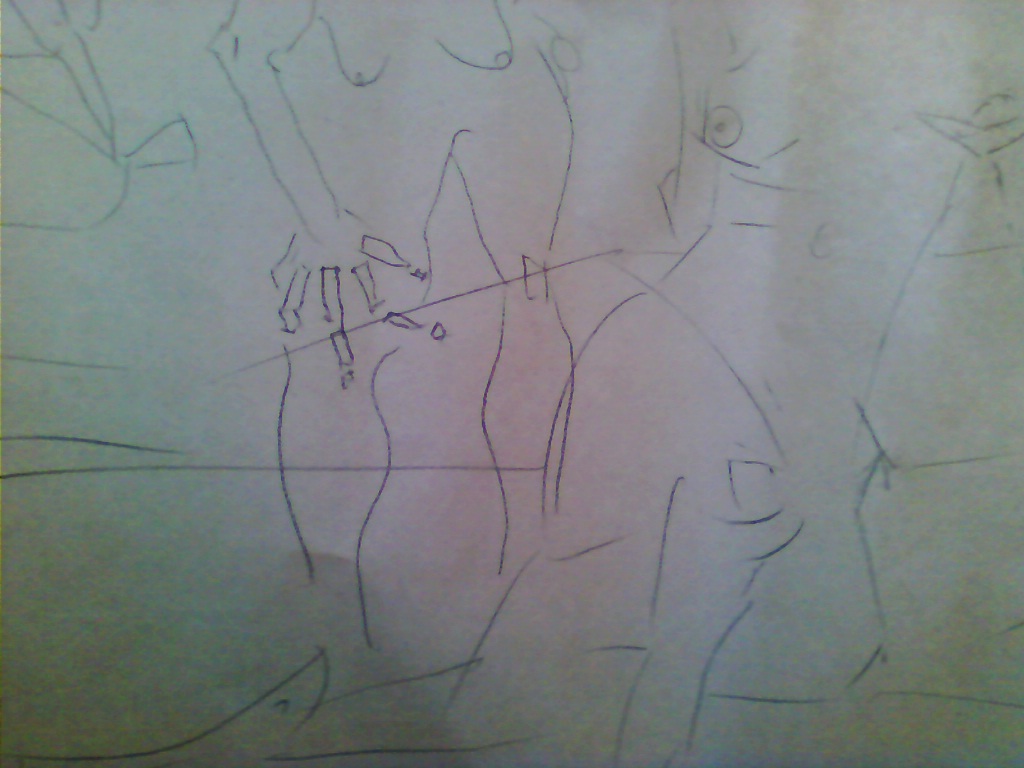 Again, these lines are working. I'll keep working on that S and perfect those curves. Along with a strong straight line \, will create a wonderful contrast in my drawings.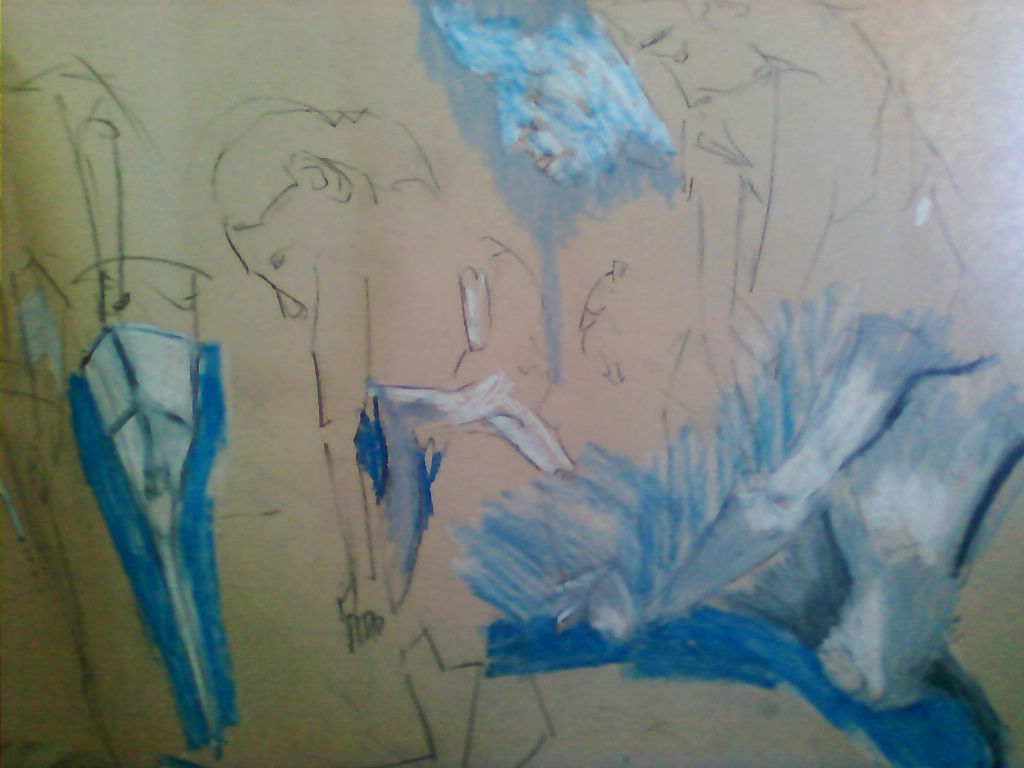 Free oil pastels! Just cheap ones, but I was quick to grab several colors - including a white!. Here I've used white and blue together to color the figure. I'm looking forward to more oil pastel as I started it at the end of last term with the plan to keep it going this term - but switched back to colored pencils. Whatever media I feel like using I should do it - don't let planning take over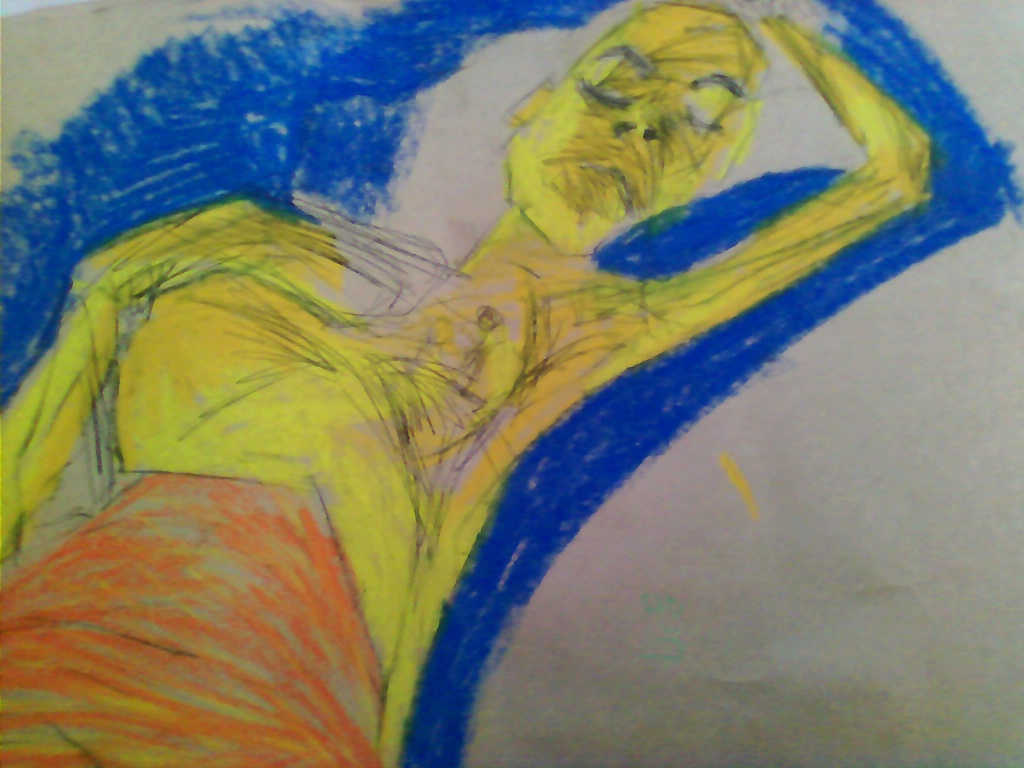 Oil pastel again, this time two yellows for the lights and darks. Charcoal was built up over the pastel which is one advantage over graphite.
I'm happy with how this figure turned out. It was great to get back to working with the oil pastel.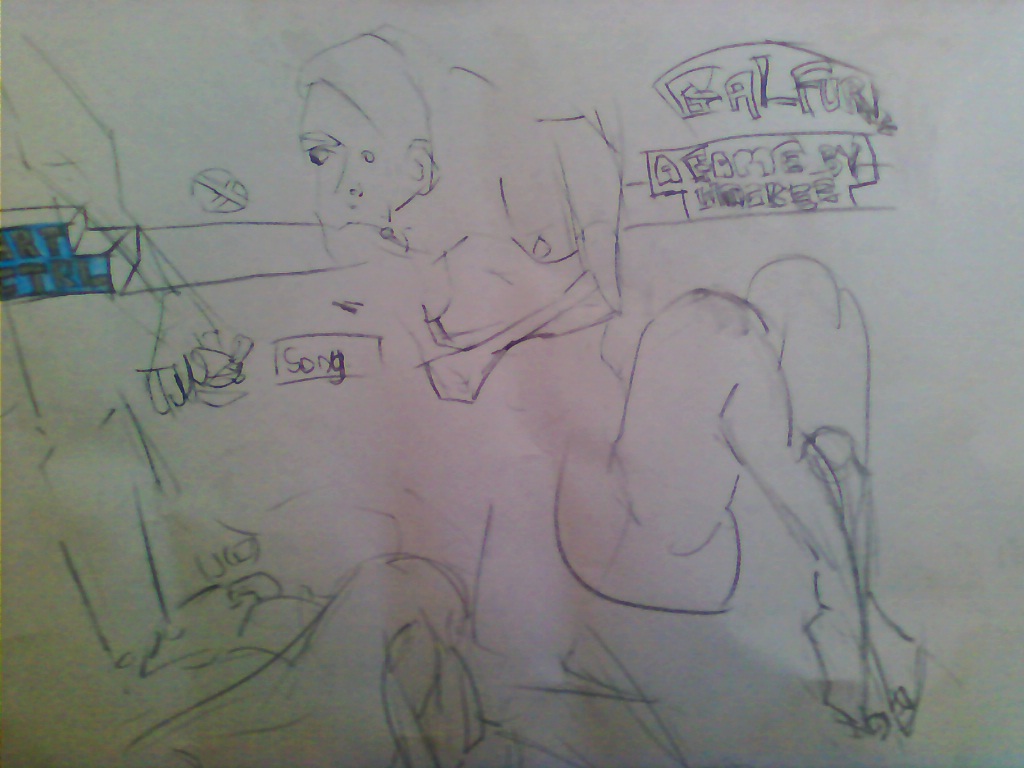 More pratice with those curves.. few doodles here and there.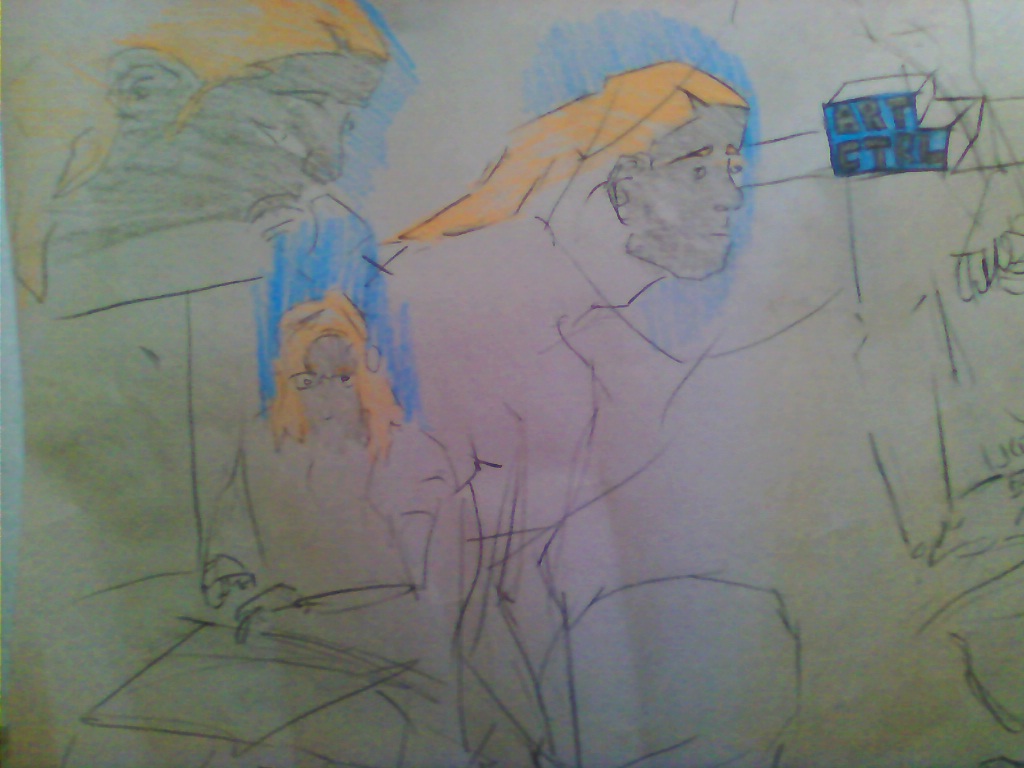 This page started with a drawing of megan (middle lower). The pose wasn't working for me - lying down with only back visible. Makes it hard to draw those limbs... so I drew Megan. I had to use the orange for her hair and the theme continued in the drawing of Lor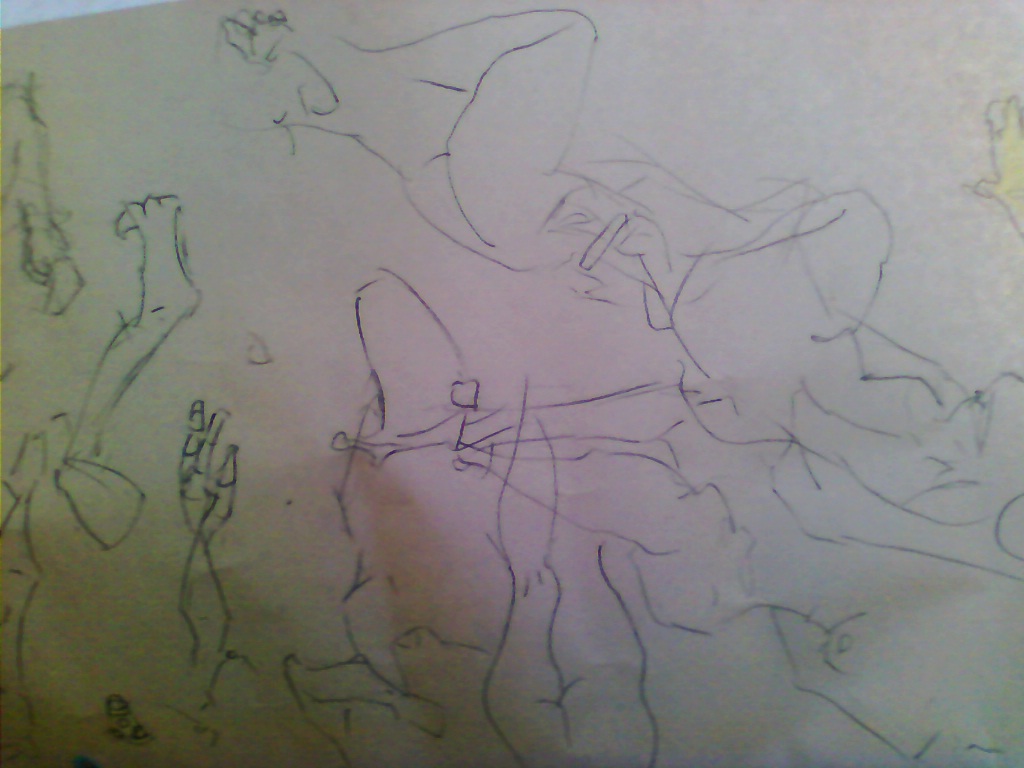 and the final, gesteral works. Again, just exploring techniques I've covered in this post. Life drawing tomorrow., Georgette is the model! I plan to use charcoal and oil pastel... see what happens with the colored pencils - used them lots drawing portraits at Matchbox last night.