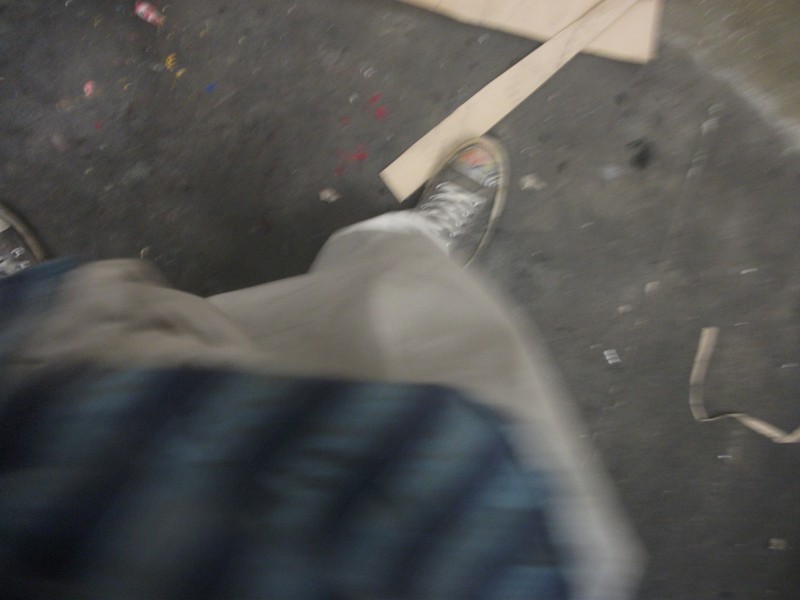 No more Roberts for the week - Instead I'm in Christenas. She created a block class as there were a bunch of foundation that weren't told about signing up for classes and there was an overflow of students. Christina is lovely and allowed me (and Angelique) to join into the class for the rest of the week. I wanted to carry  on with ideas that I had been developing since Friday. This meant continuing with oil pastel. Focus was on capturing light and dark. The lighting was brilliant - dark room and spotlight on the model. This made looking for the lights and darks easy....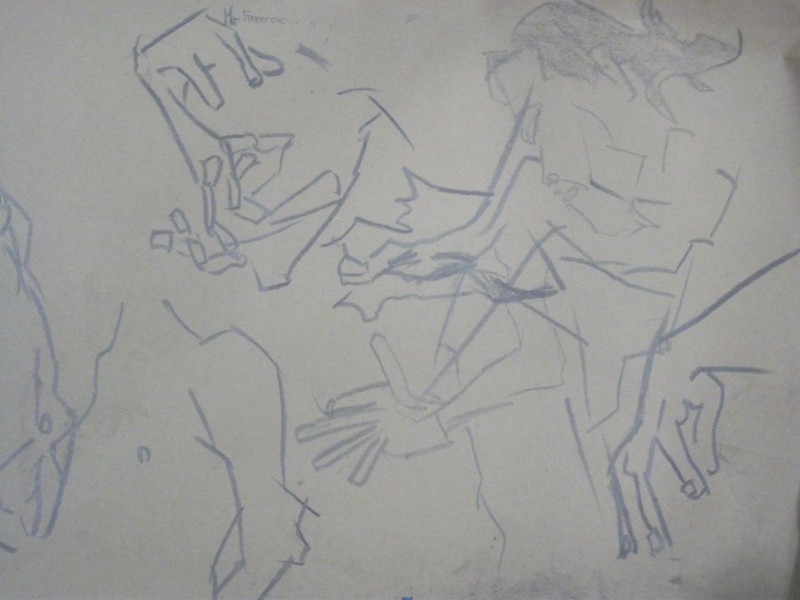 I started with how I started the other sessions this week - with quick 30 second drawings with a 8b graphite pencil. A large focus of these were hands - I've wanted to improve my skills in this department.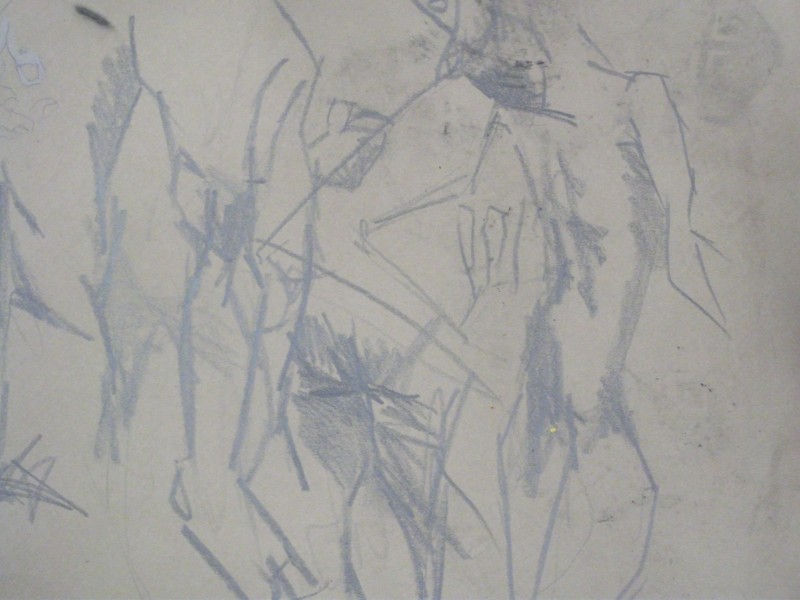 Slowing down to one minute poses - chance to add tone into areas. It wasn't much but happy with some of these works.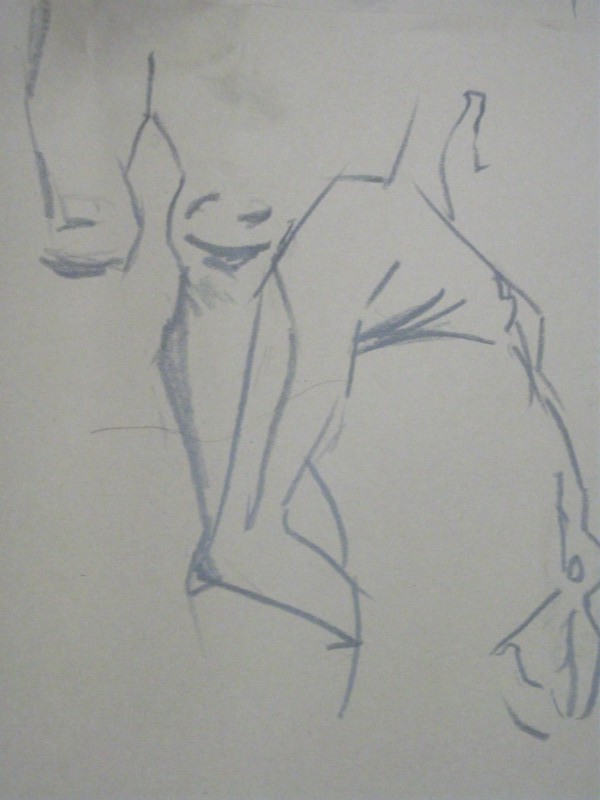 Christina liked this arm so I thought I better take a photo of it. I didn't get a whole lot of feedback from her - but I enjoyed her attitude and enthusiasm to the class. She is certainly a life drawing 'tutor' and helps people greatly with their work. A balance with expressionism and studies I found.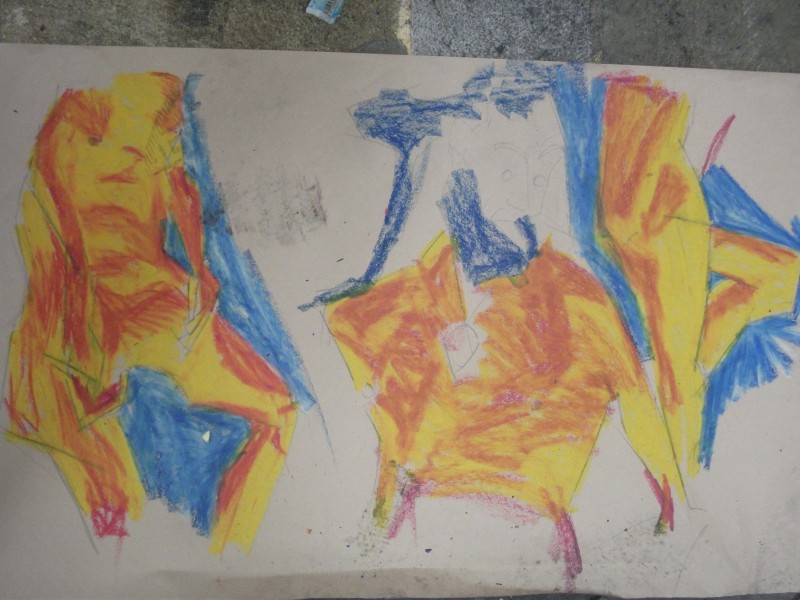 Oil Pastel. Similar colors and ideas that I've been working with these last several days. The light today is partially good - strong contrasts between the light and dark allows me to capture it easily.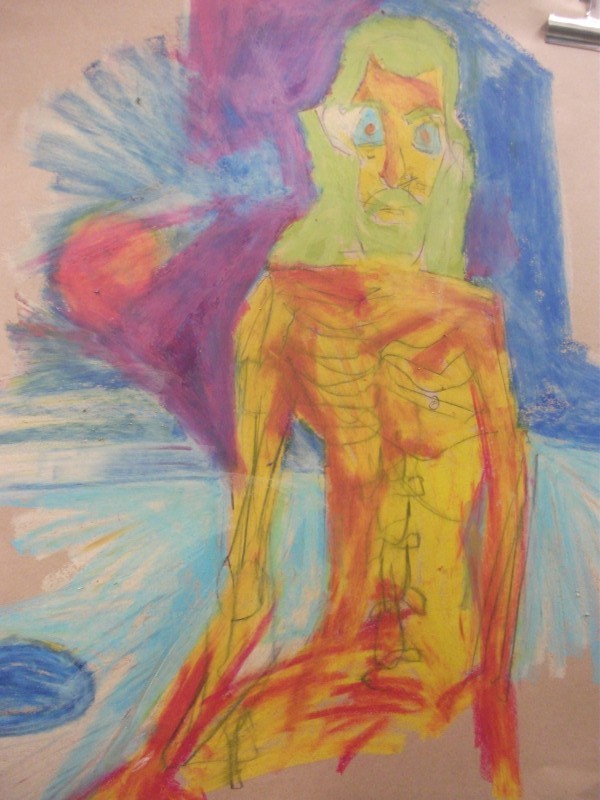 Something a bit different. There was a skeleton model setup in class and for this pose the model and the skeleton held the same pose. I started with the skeleton and drew in James over top. Working the skeleton and model together is something I'd like to explore further.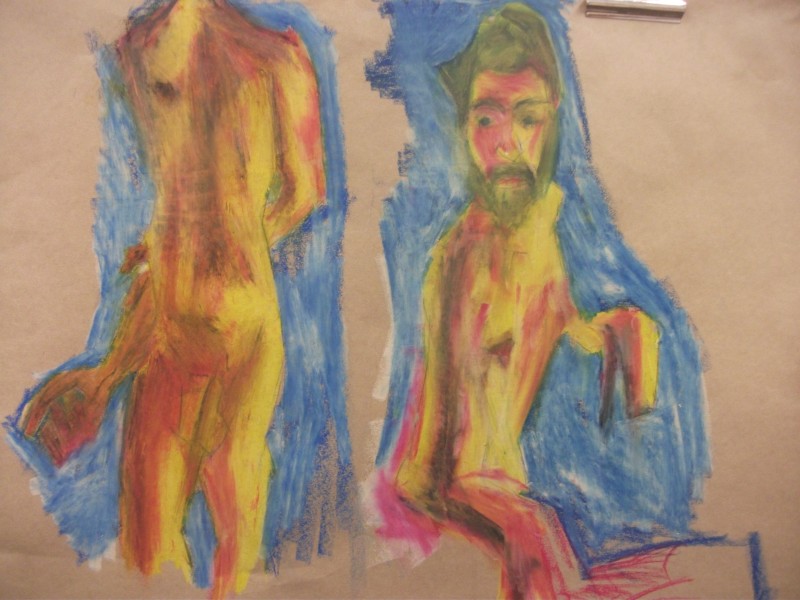 The drawing on the right is working well for me. The black helps the contrast well. I've applied a white over the black to help with blending. Progressing from earier sessions I feel. I've done 21 hours of life drawing since Friday and have another 12 to go. Out with a blast - it makes me happy!