Pencil Sketches from various locations in Levin. This sketchbook is taking me sometime to get though. I'm only using reference in it - majority are these pencil street drawings.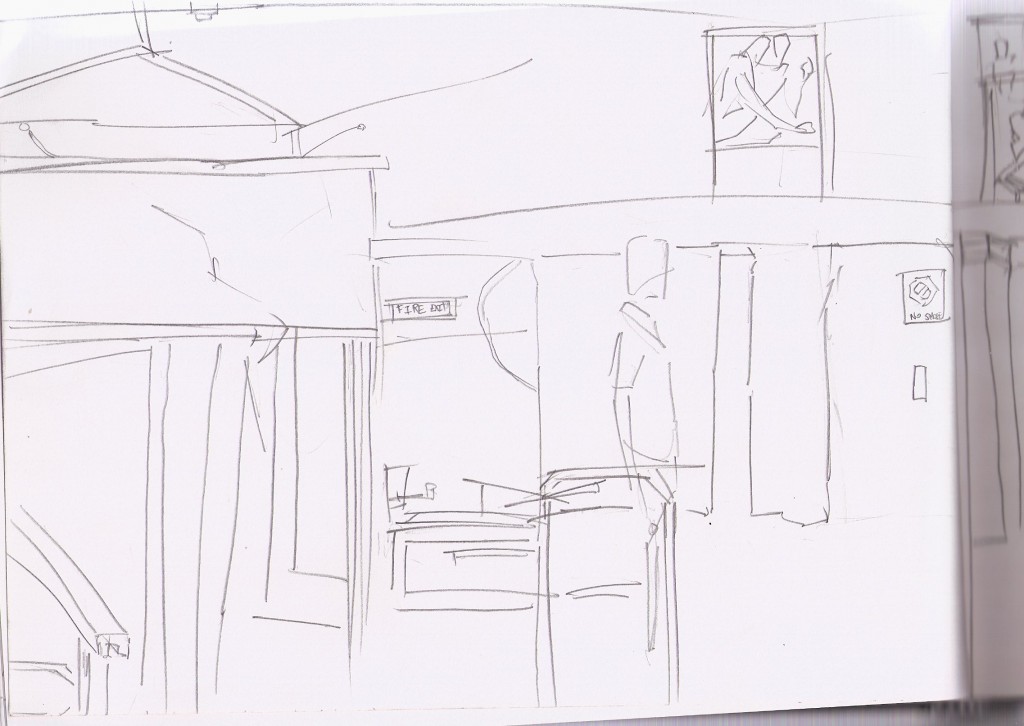 View from a chair in a local Church. I attended with my Father and Filipino family. The view is the inside corner of the church and windows. Someone stood in the view for sometime so I was able to capture them - certainly helps with the scale.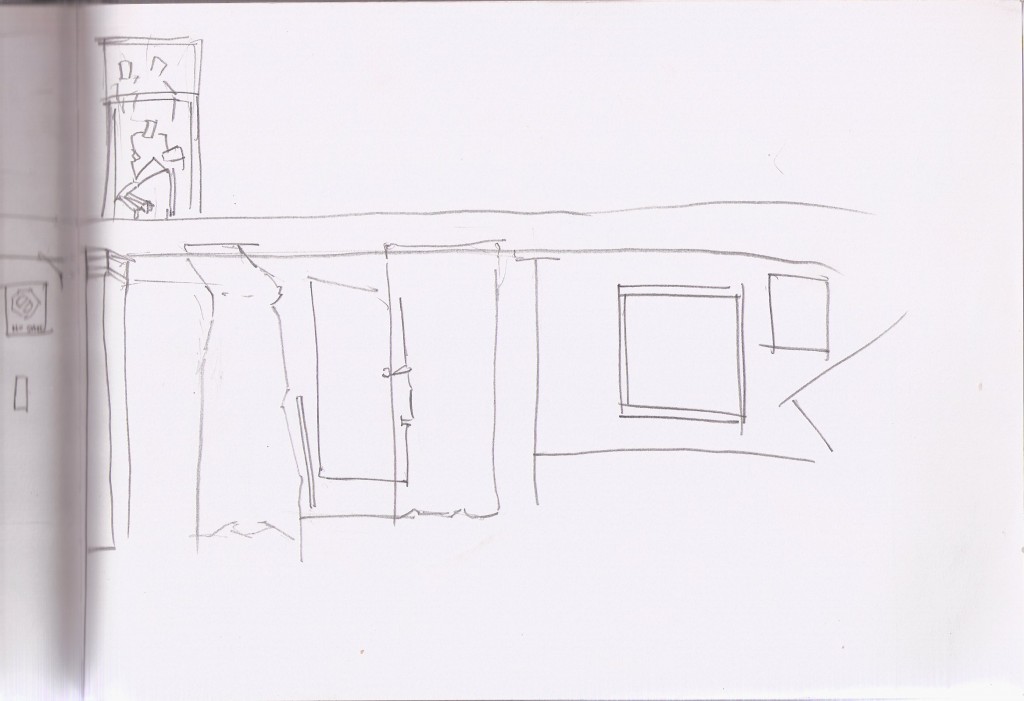 Top left is a painting on the wall. Two figures. Below are curtains and such. I didn't have time to finish this off - the scene changed somewhat when people were packing up, curtains were closed etc. I lost the scene I was drawing and stopped. I guess this is why I enjoy drawing those street scenes. Nothing changes.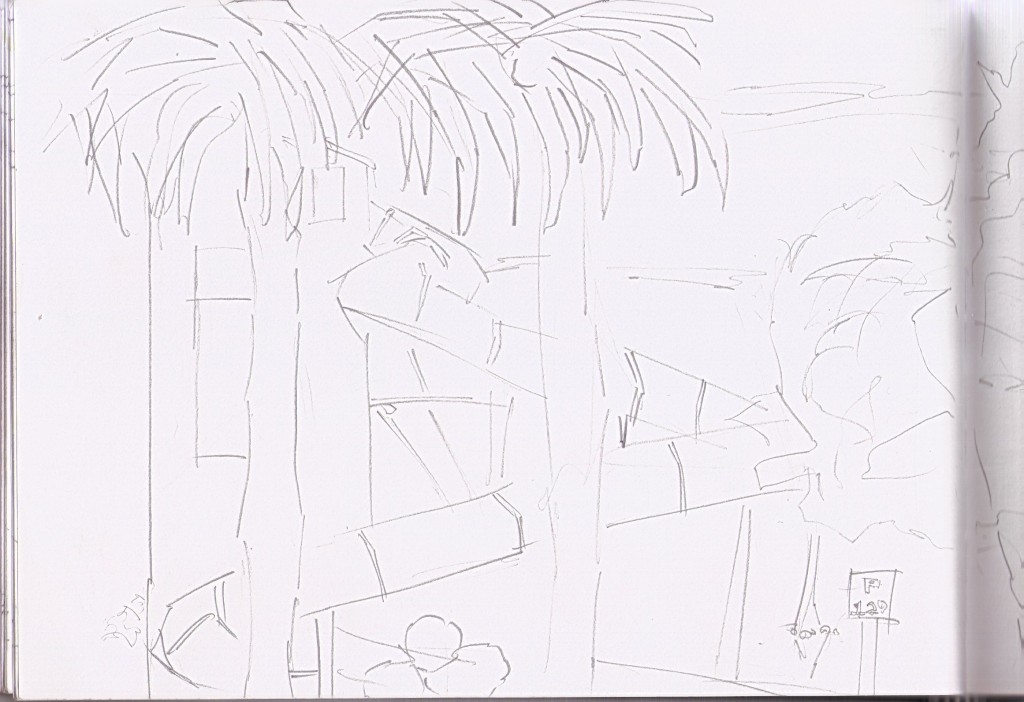 A view of the swimming pool in Levin. Here you can see the hydra slide weaving down.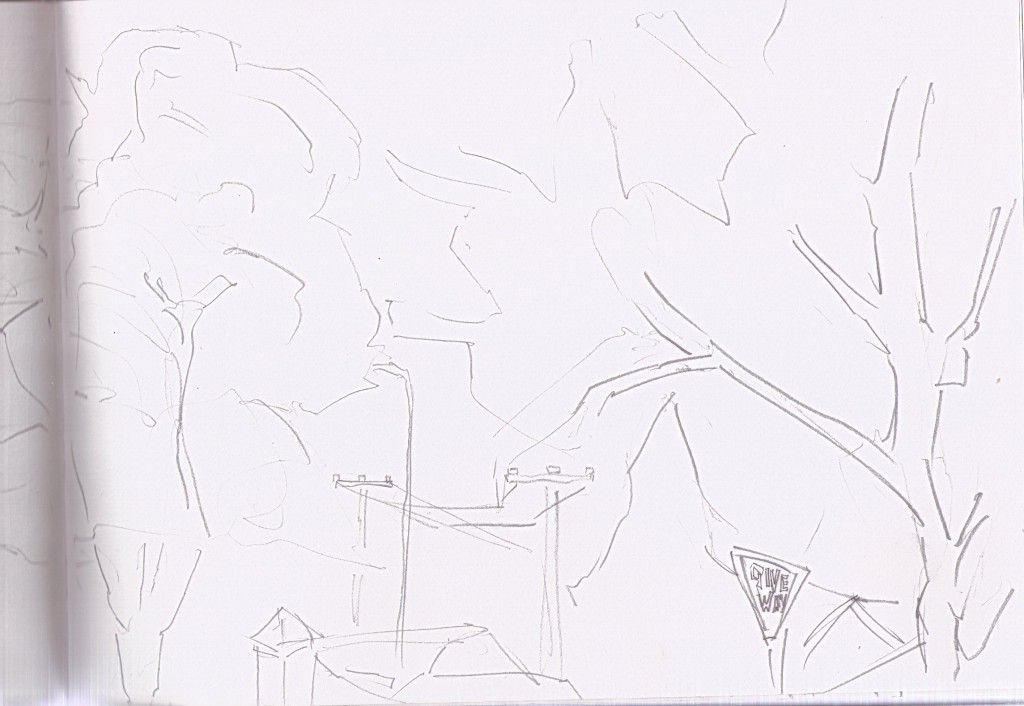 The rights side of the hydro slide view. Mostly trees here. People often tell me they like my tree drawings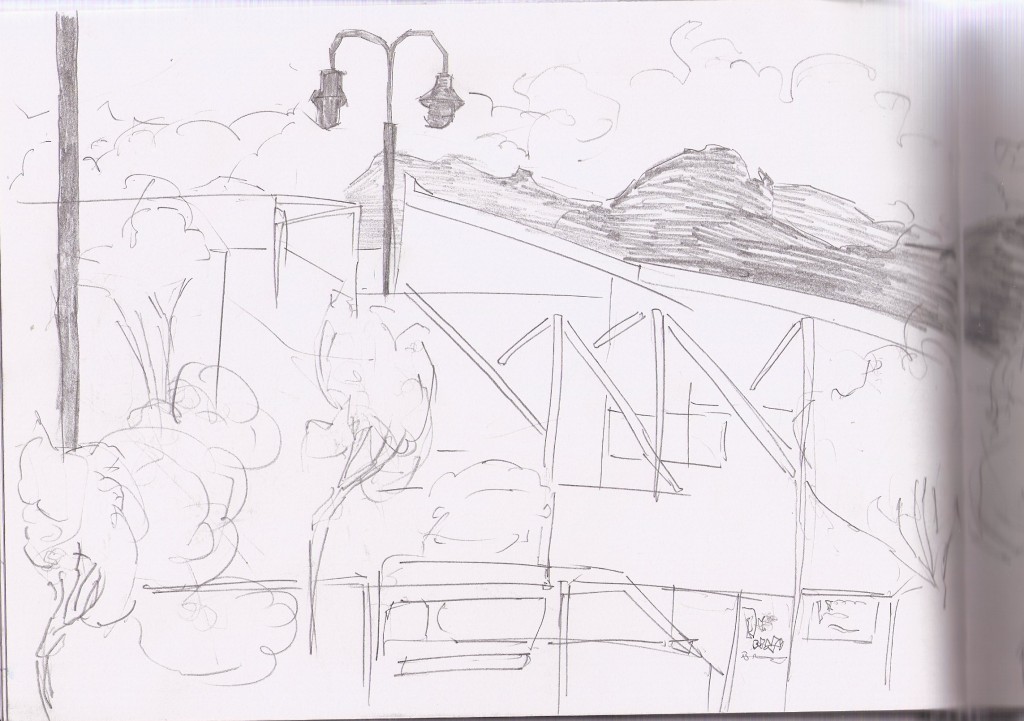 View of Levin Mall carpark. Some tone added in areas - the pole and mountain. I've drawn this scene many times before, but every time it's very different.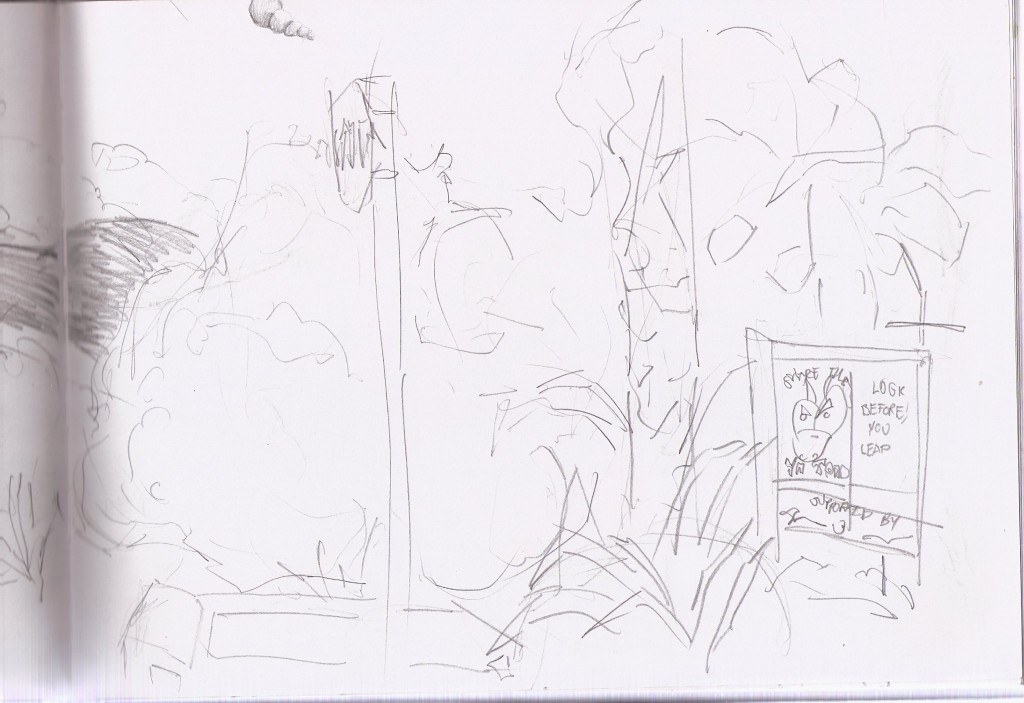 On the right tis a sign telling people to drive carefully. Behind this, plants and trees. to the left a stop sign, and part of a mountain continued from previous page.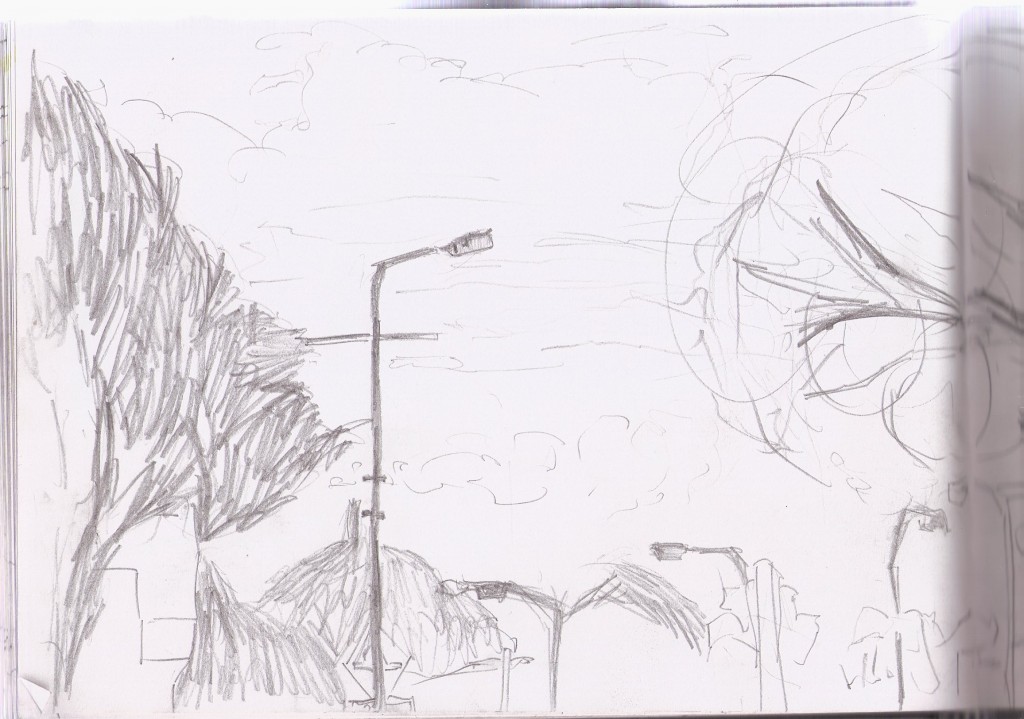 I've really started getting back into tone here, covering the tree on the left, pole and mountains with it. This is a view of sitting on Queen Street.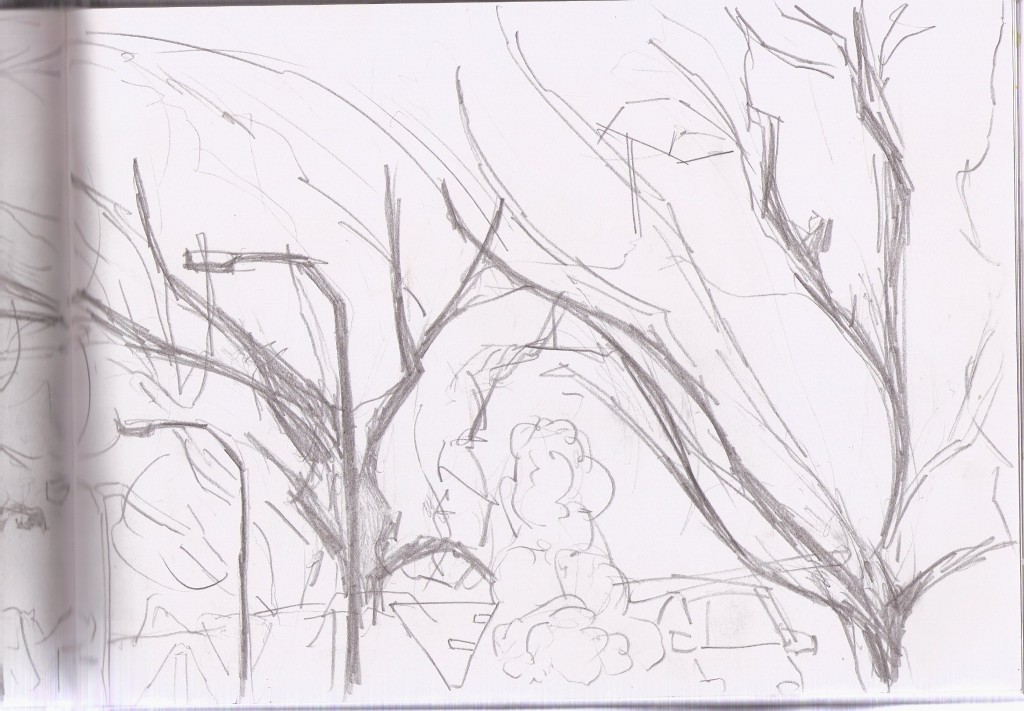 Lights scaling off into the distance with branches of trees behind. Plants and a car at the bottom.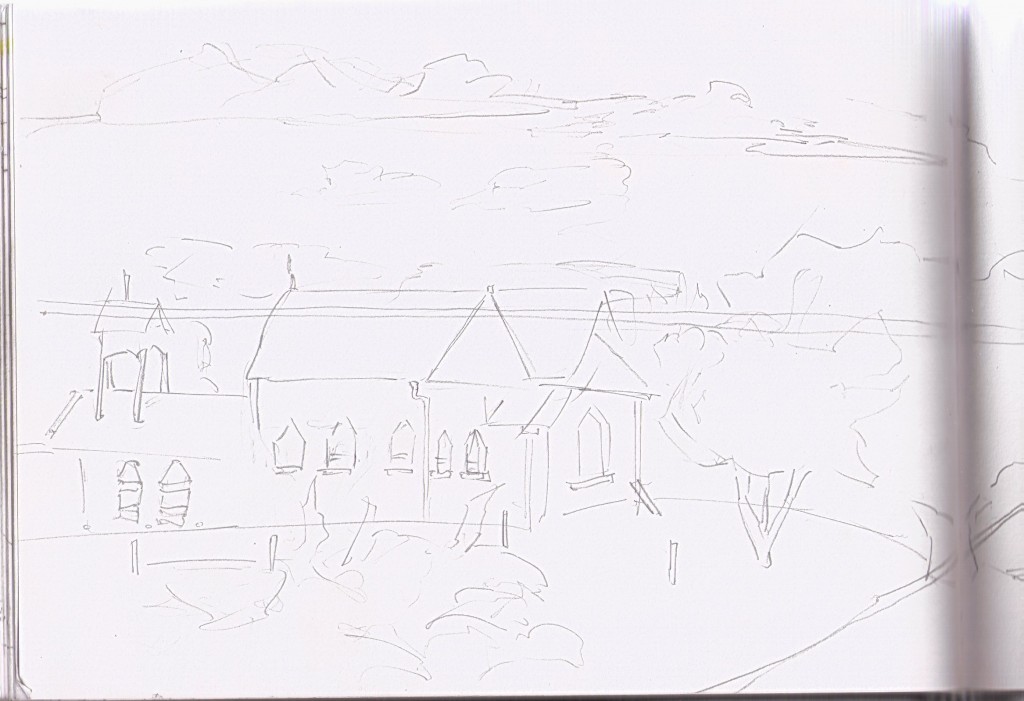 Something that isn't Levin. This is a view in Foxton. I went to Foxton with my Father to help a friend cut down trees. This is the view when I was having lunch. I was looking down towards a church.
The 2nd half of the Foxton church view. Not so much information in this. Wire stretched across the page.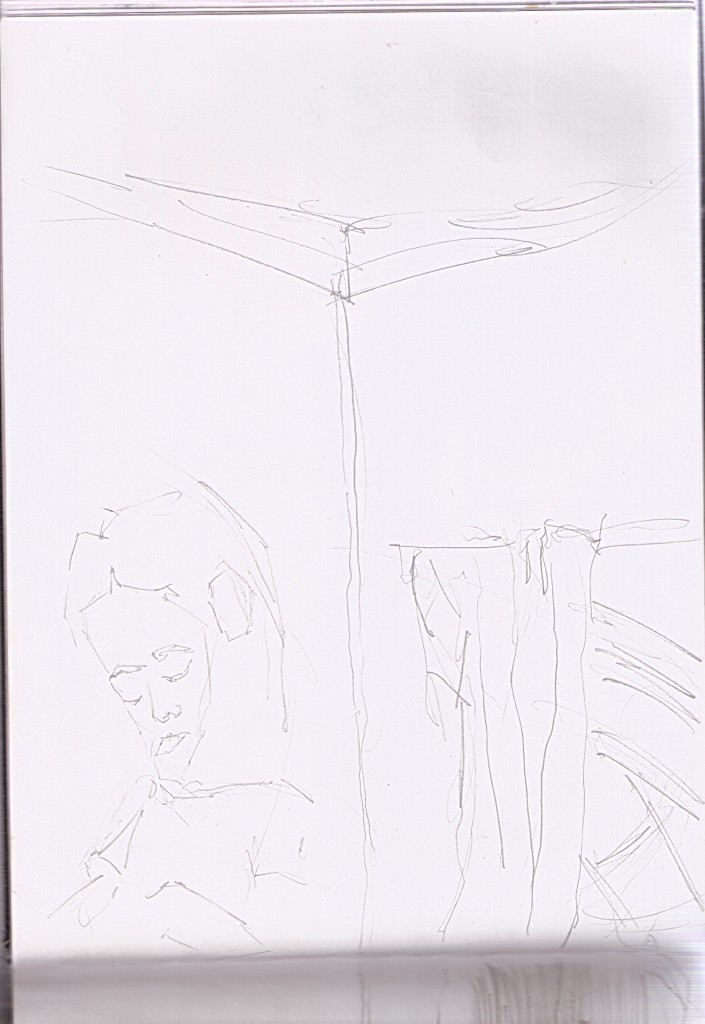 Quick sketch I did at my Grandmas place. I didn't get much artwork done when I was there, spending most of my time playing Torchlight 2