This is my pencil drawings from Wellington. I had only one sketchbook with me - the hardcover landscape shape. The first half is covered with pencil works of city street views. These were all drawn over 4 days in Wellington. Cuba Street, Lambton Quay, and the railway station. This is part one of the posts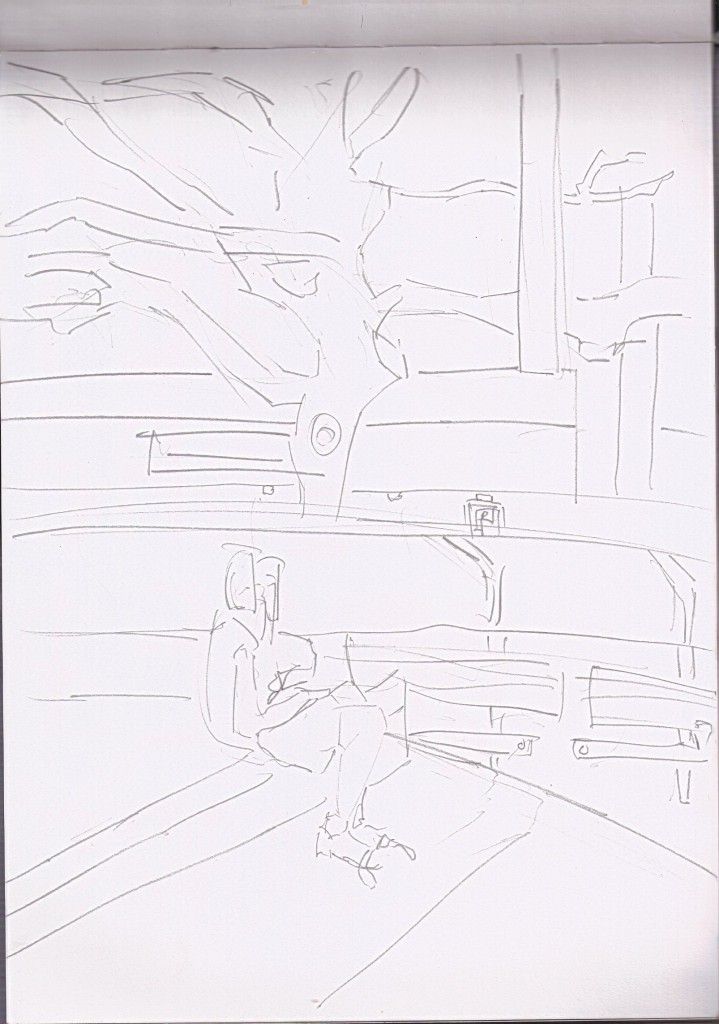 Cuba Street. All these drawings are backwards. I really enjoy drawing the trees in Cuba Street. It's especially helpful if they don't have leaves (or minimal) and just branches. The branches are getting easier to draw - it's just observation and perspective.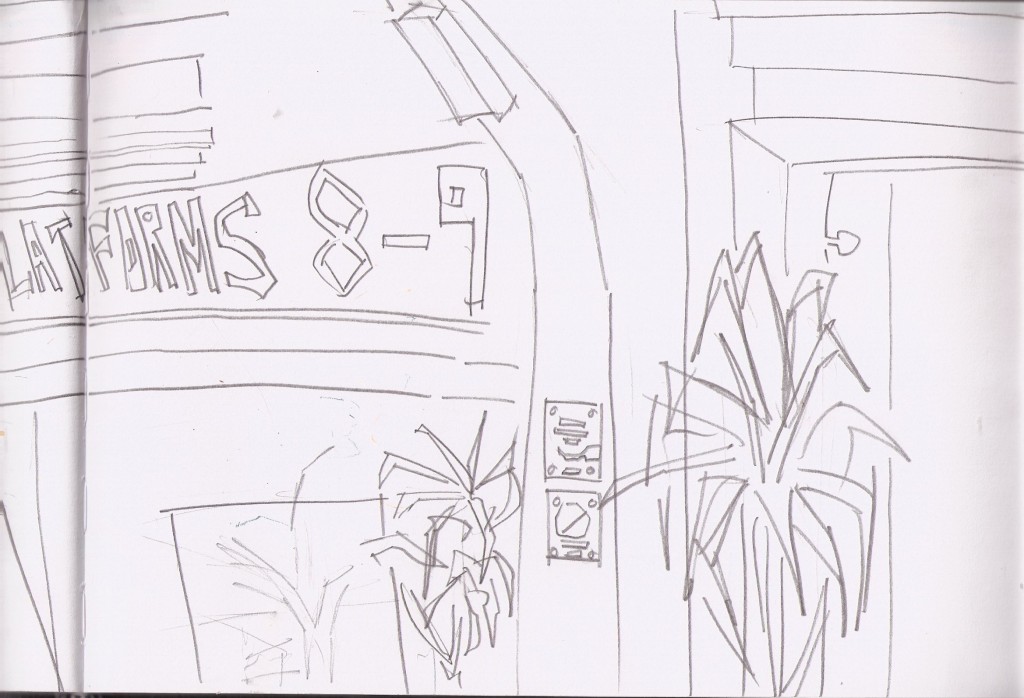 Waiting for the train to Levin. I ate crackers and humus as I drew the view. Plants were scattered about the area. I've got plant shapes that I've been developing. Basically applying the same techniques that I do to the figure and break it down into common shapes. This allows me to look at an object and capture it using my own drawing techniques.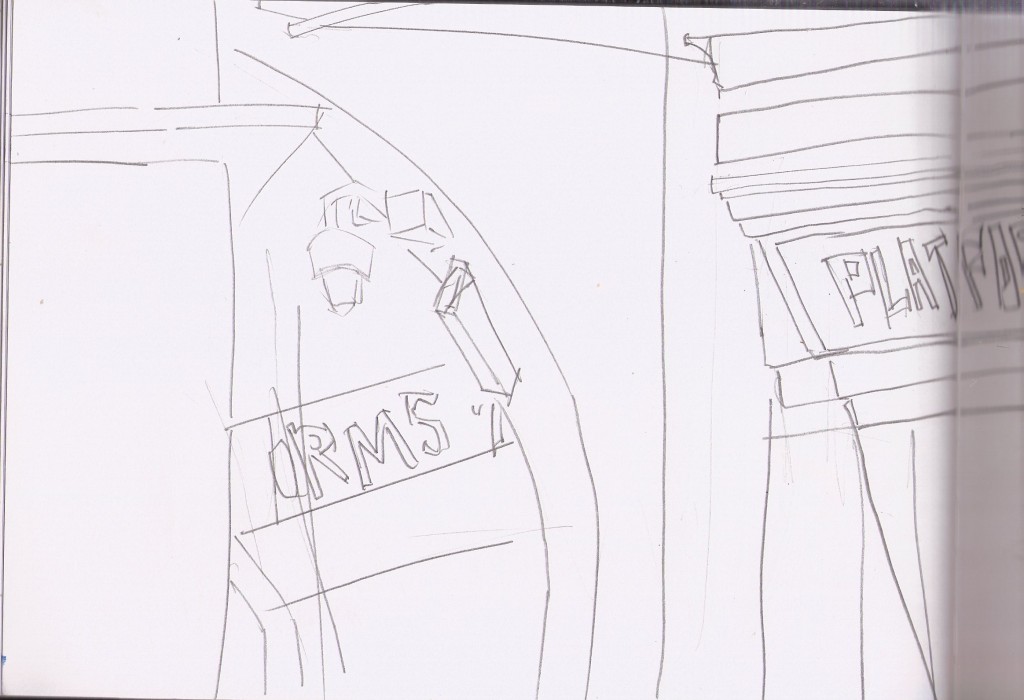 Those security cameras are everywhere. I love to draw them watching me. I often use them as a starting point - measuring out from there. I'm not a fan of text in artwork. You know those paintings where the artist has gone ahead and written angry text over an otherwise decent oil painting. Illustration like this is different - this is trying to convey a visual message or story.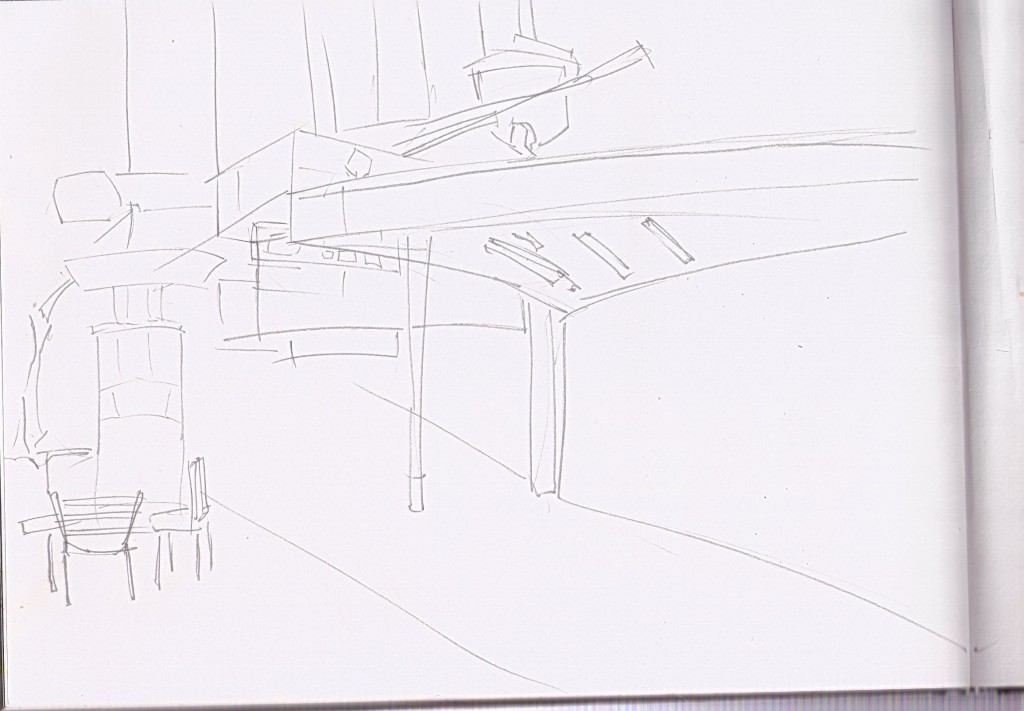 Cafe view on Cuba Street. The hardest challenge was working with perspective. I must be improving with it.... it's certainly became a large interest for me. Chairs are from a cafe, these help add scale to the image.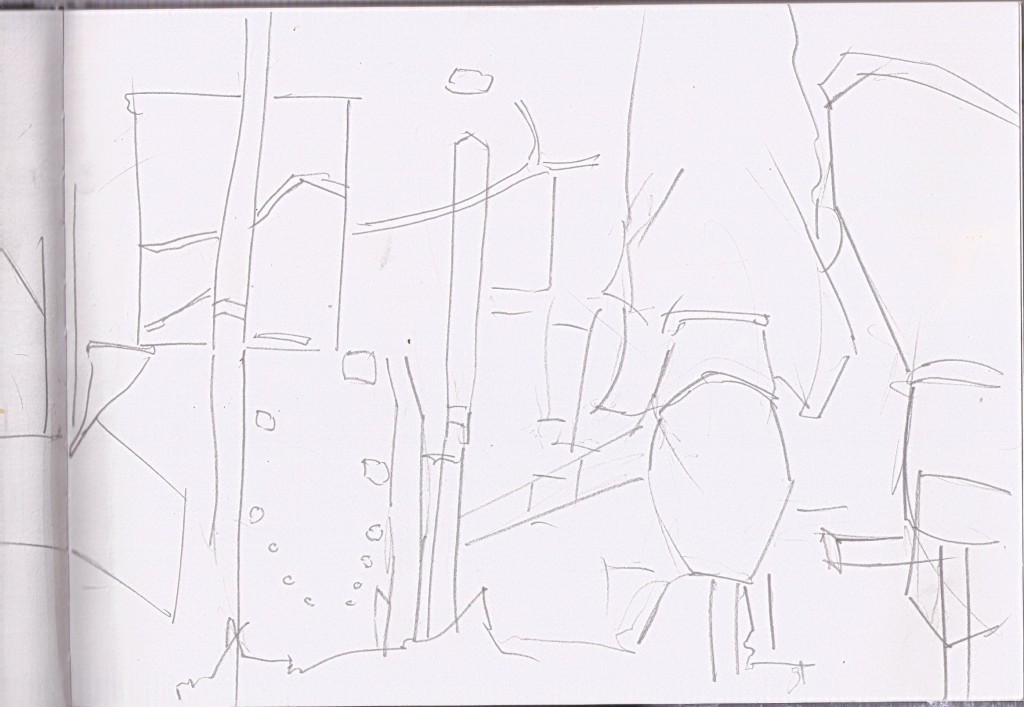 Night view of Cuba Street. The major change for these line drawings is the circle lights that  scale down into the horizon.
I could see myself taking elements from these scenes into Blender and modeling out the objects. Create my own version of Cuba St.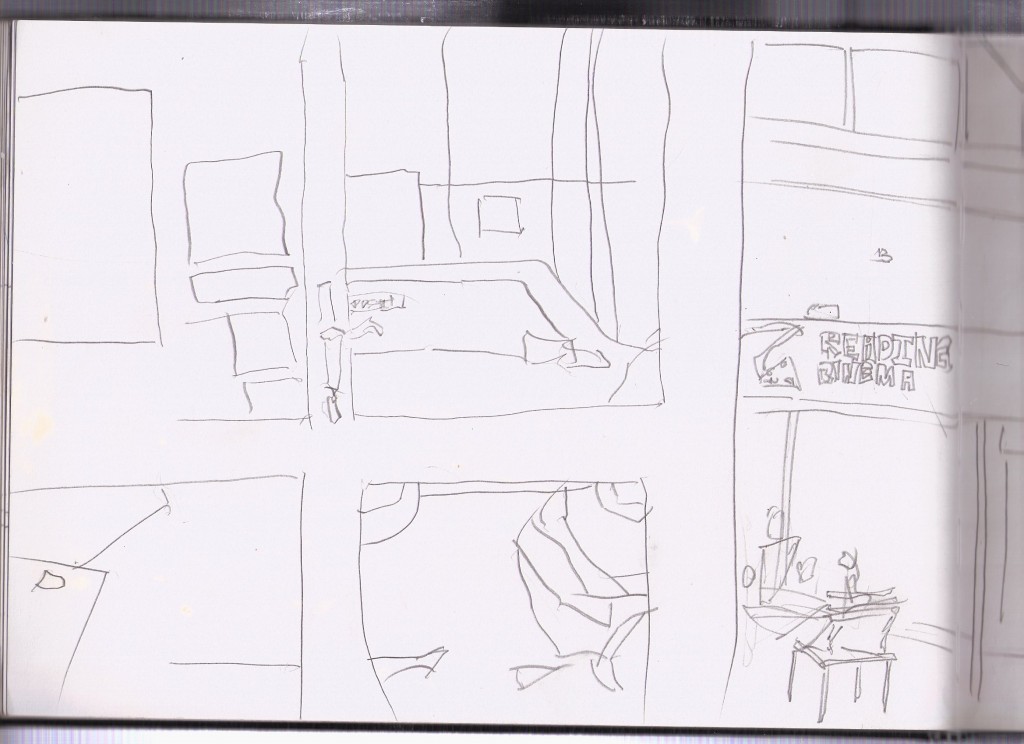 On Saturday I had Aunty Menas for lunch. It was a delicious meal - carrot mash, tofu, and green salad. I drank plenty of water with it! This is the view from my table - looking out onto Cuba Street. Shops were across the road - I focused on capturing the windows. Cars parked - these changed but I manged to capture the idea. In the foreground is the door to Aunty Menas. I focused on the frame, windows and handle. This is one of my smaller drawings I did - ending it before the end of the first page. I covered the rest of the page with a drawing on Courtney Place. This idea came from none other than Robert from TLC. He mentioned to me on Friday I could use the idea of separation to create 'other worlds'. 
The other side of Aunty Menas/Courtney Place. I've drawn this Courtney Place scene before. Reminds me I need to dig up the work and see how different I've captured it. I included some basic figures in the scene - helps with scale. Part 2 later in the week. Digital paint overs also.