When I was in Wellington I visited DeviantArt.com and went on the DrawPlz forums. It has been months since I've worked from them... it was fun.. something different and fresh.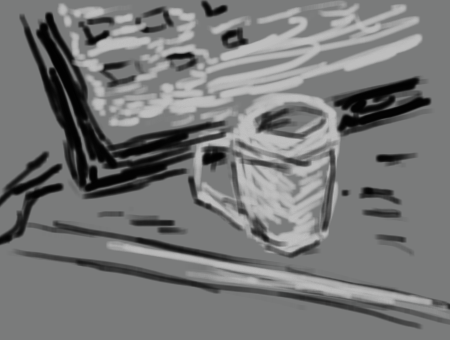 Draw the item to your left. This was when I was sitting at a Bench... so had an empty cup of tea and my 2nd moniter setup. The lack of different brushes (or custom!) is limiting. Also I don't have the pressure working on the DA Client.... Must be able to config it to work though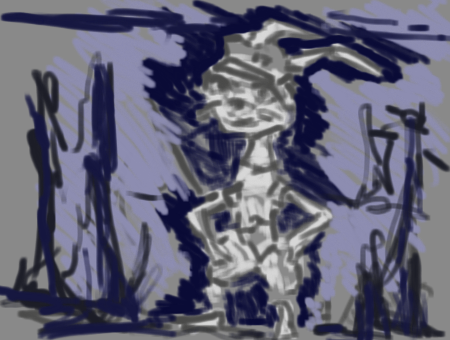 Someones Rabbit type creature that I drew. Practicing envroiments in the background with the long blue marks. This could be worked up further with a lighter blue color to contrast with the dark blue. Other colors wouldn't hurt either - yellows and reds.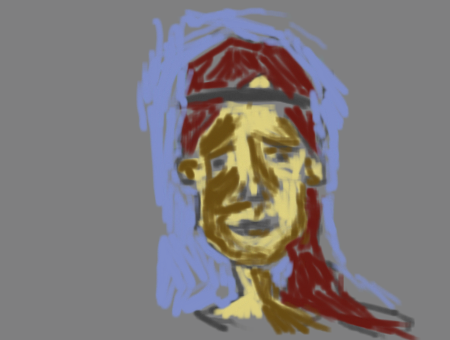 And finally a portrait of someones character. Out of all the paintings I did on DA, this is my favorite. I still have yet to scan in my sketchbook to Wellington. I started it over the weekend but had problems with the format. A jump drive would do me well... or at least get cloud storage sorted... I should be able to use my webhosting for it. More updates later in the week....