It's been a nice day. Went for a walk and took photographs. Pretty flowers, and food! This afternoon I decided to sit down and do another painting (I really don't produce enough paintings). So here's the painting. Dads Hens:
Reference I used. This is a photo I took recently of my Fathers Chickens. You can view more of the photos over here. I used this photograph as reference on my laptop monitor - and painted on the desktop.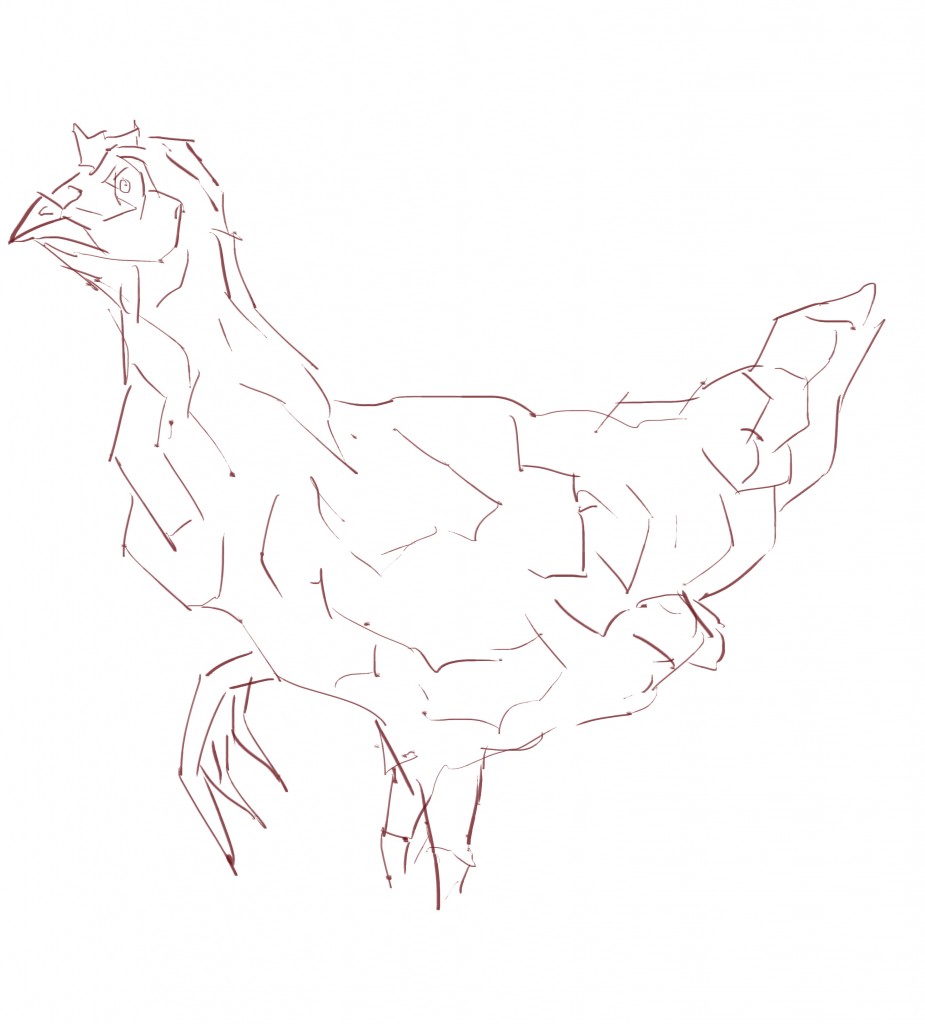 When was the last time I drew a animal on the computer? It's great to draw a different subject. This was very quick to get down and certainly helps my visual library.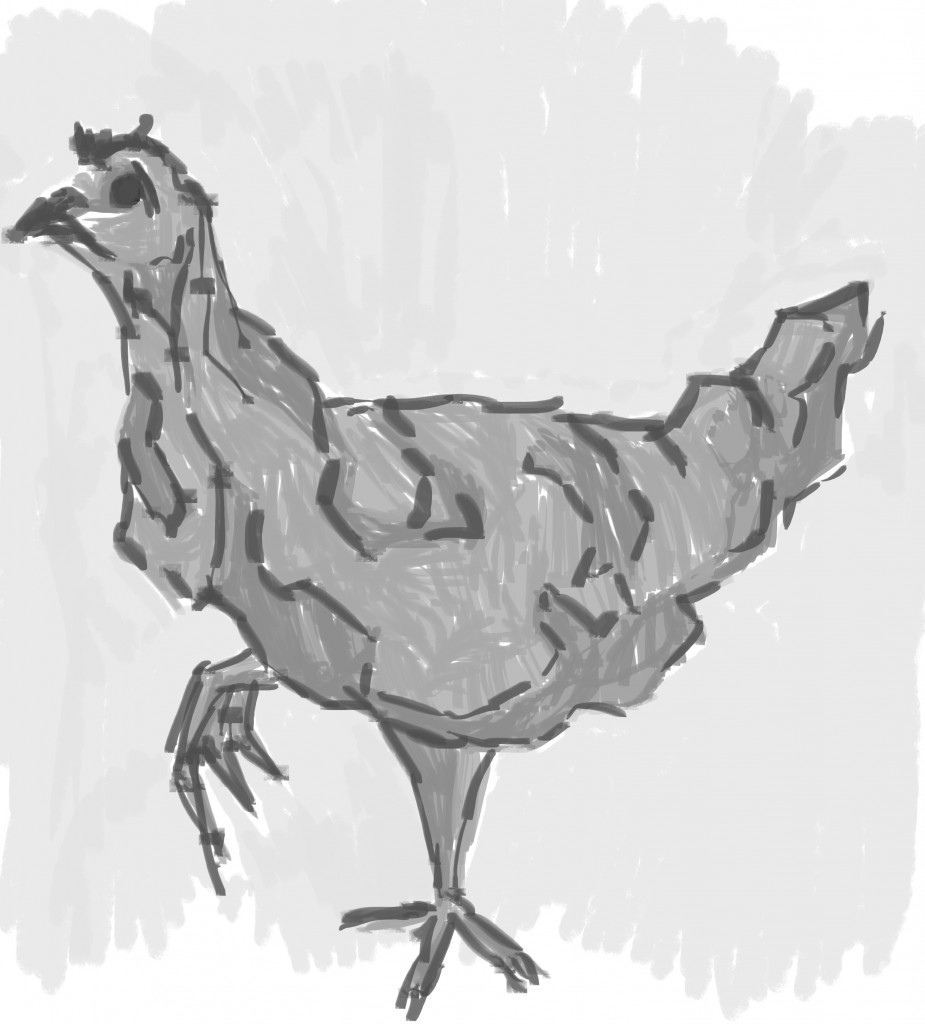 Gray scale tone. I started with the eye- the darkest gray and worked out from there. I decided later it was too dark and make it lighter. That's the great thing about working digital - if it isn't working then just paint over it. I used two tones for the majority of the Hen, bringing in a third later for dark highlights. The background, a layer of light gray.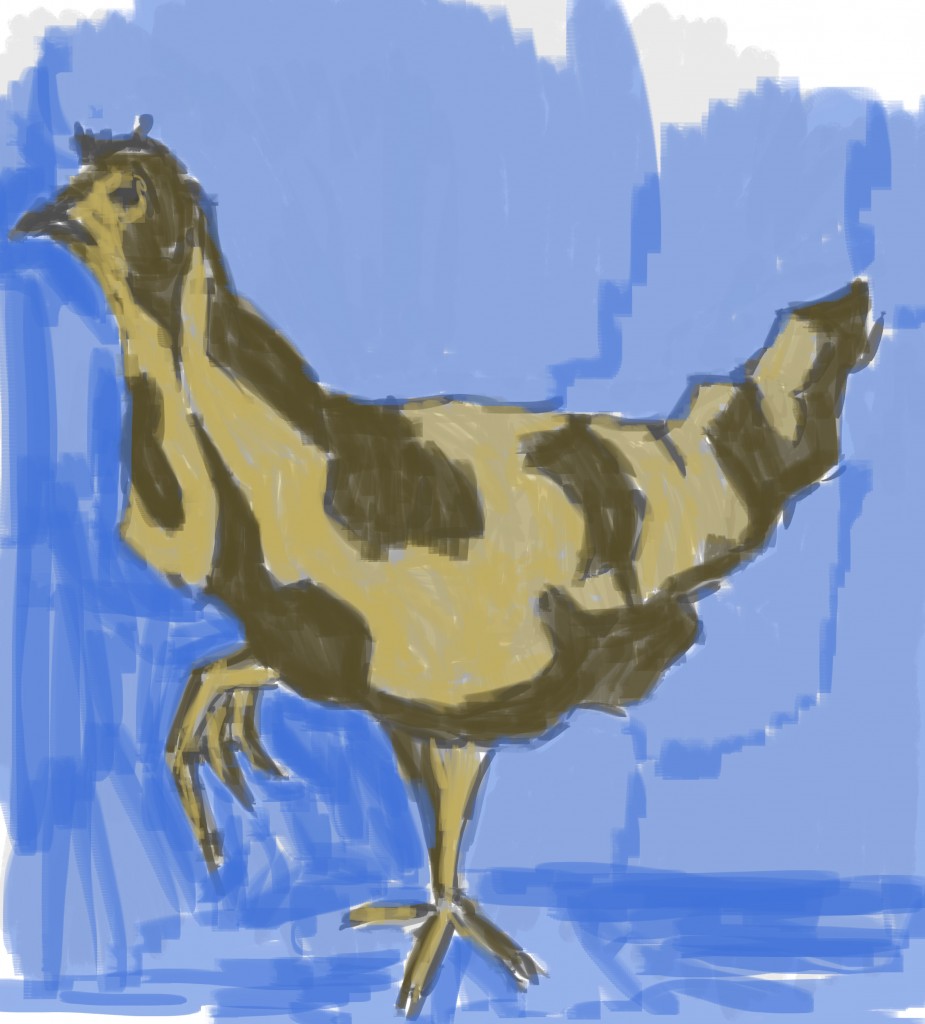 Color now. Used the same colors as the painting I did earlier today. I'm really enjoying these two yellows and how well they work together. No red in here. Maybe I could of created an environment for the Hen to be in. Poor thing, just covered with blueness. Here's the video to go along with the painting: http://www.youtube.com/watch?v=TqWvplhPeAg&feature=youtu.be