Continued with more Dino related painting. I've used reference from an old playstation game - Dino Crisis. Here are the works: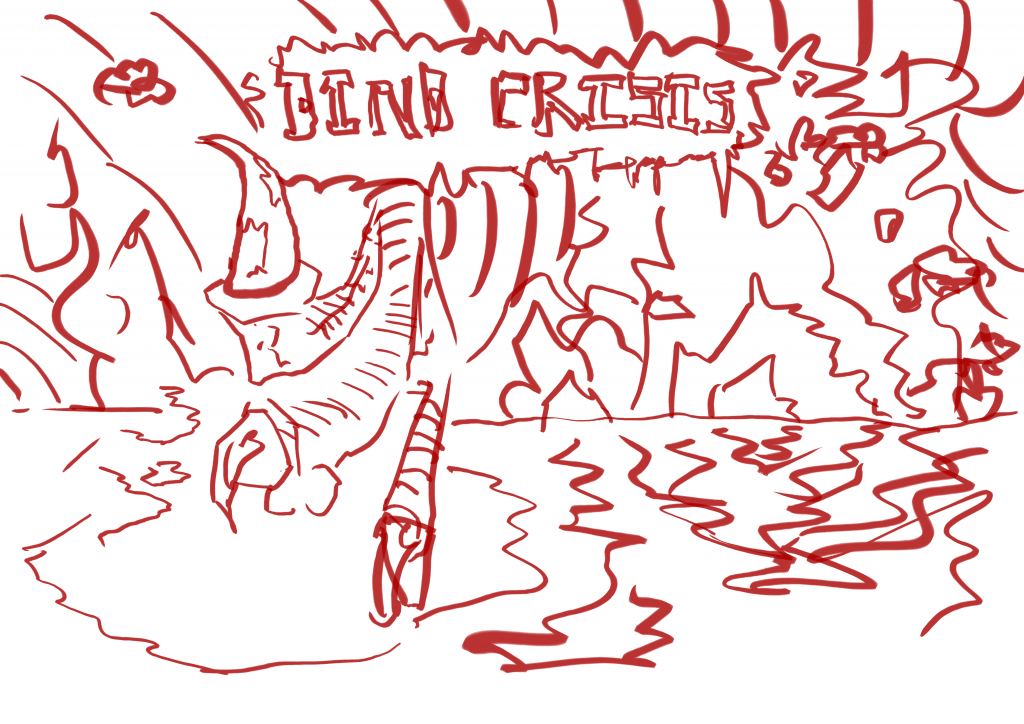 The claw from the cover of the game. Landscape in the background. Using the red that I have to use for pointclickjam.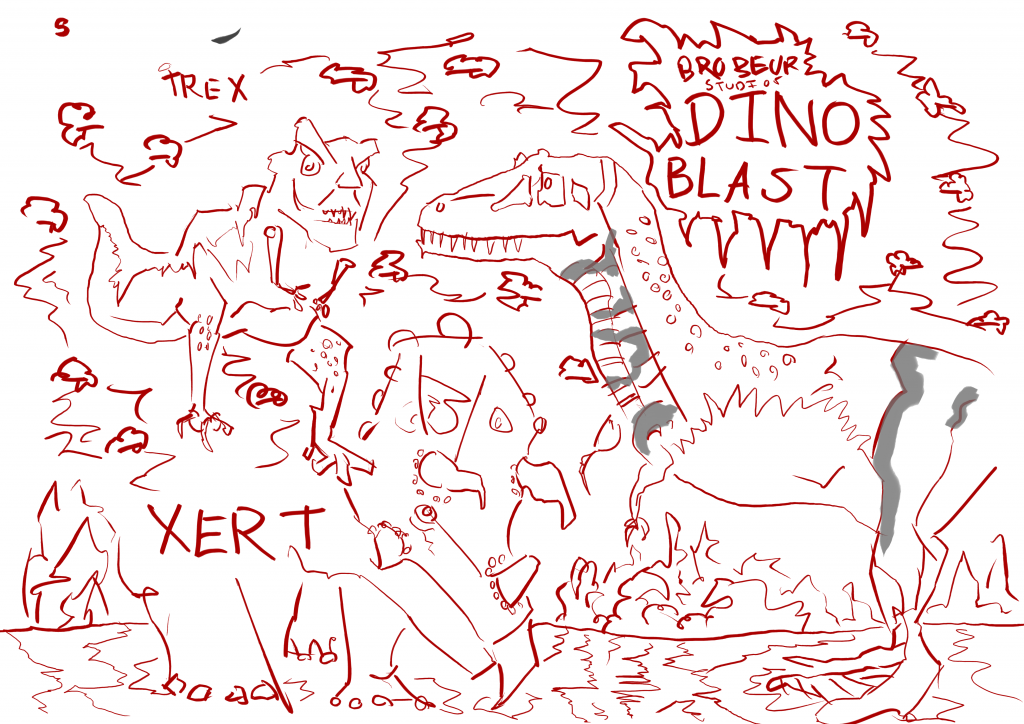 Giving the dinos insect like dots. Working on turning the dino idea into a game.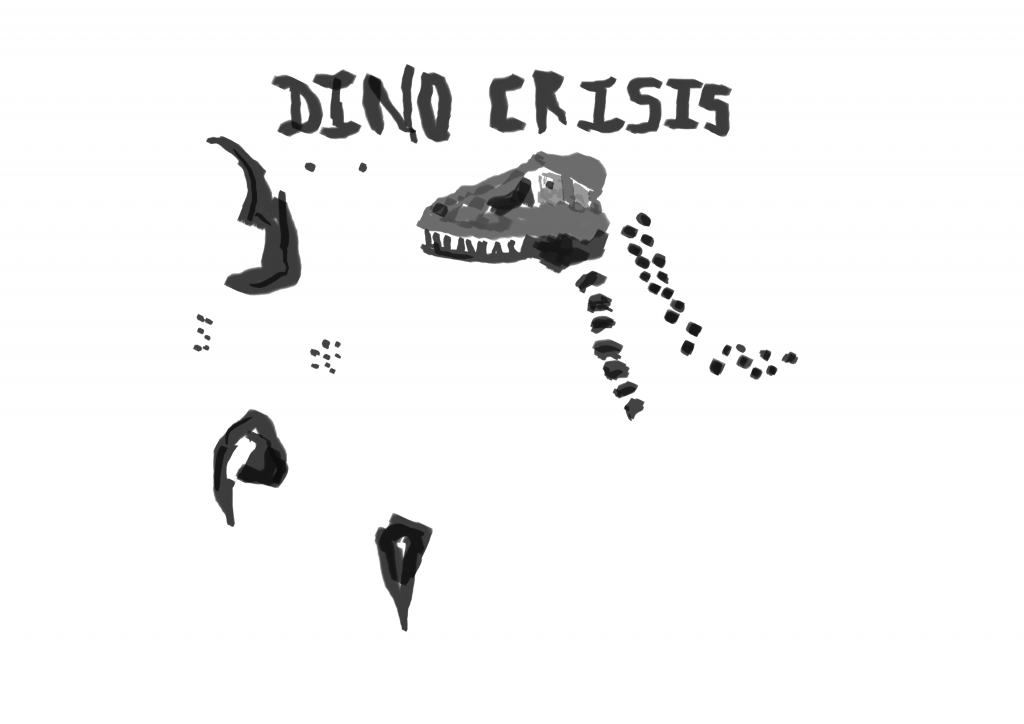 Greyscale. Taking elements from two line drawings.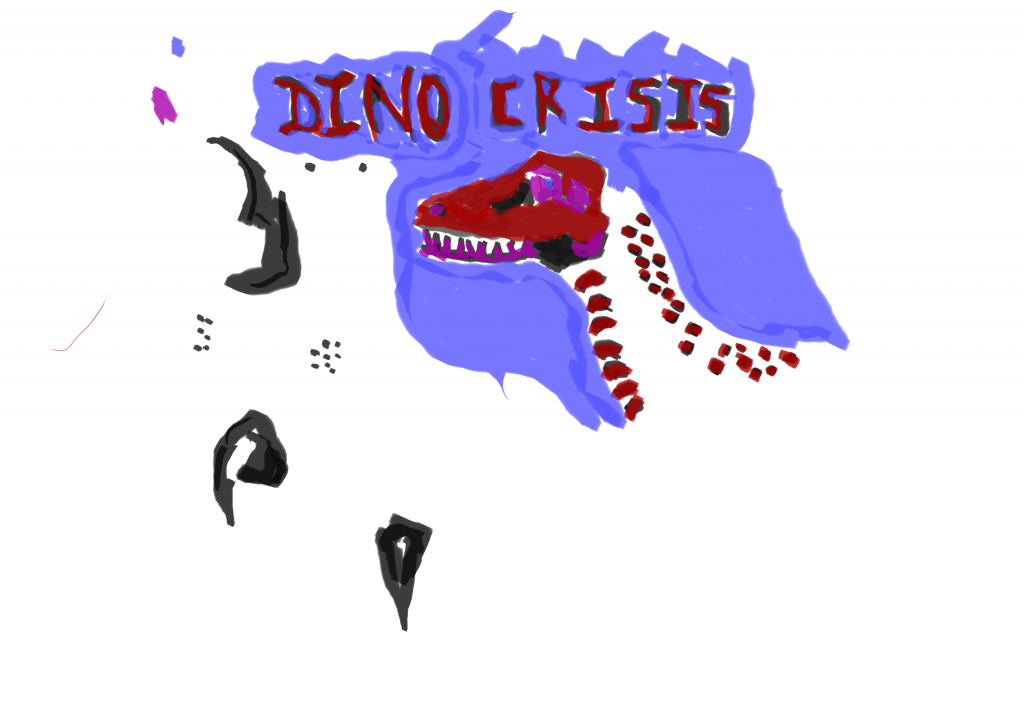 Colour. Using the colours recommended to me by pointclickjam.