First update since the blog has been part restored. It's mostly life drawing posts that have been re added. I will go though my artwork and create new posts for the missing work (especially traditional painting). The digital doesn't worry me so much. Here's some recent life drawings of Georgette and Lee. The final Monday of the term involves double models (though we only had a 2nd model from lunch). I wasn't happy with the work in the morning but once afternoon hit it improved. Georgette just wasn't working for me. Strange really, in the past when I've drawn her it's gone well. It was nice to draw Lee, shes a TLC student but had mostly focused on Jeweler - she's doing more life drawing nowdays.. Quite a regular at Vincents.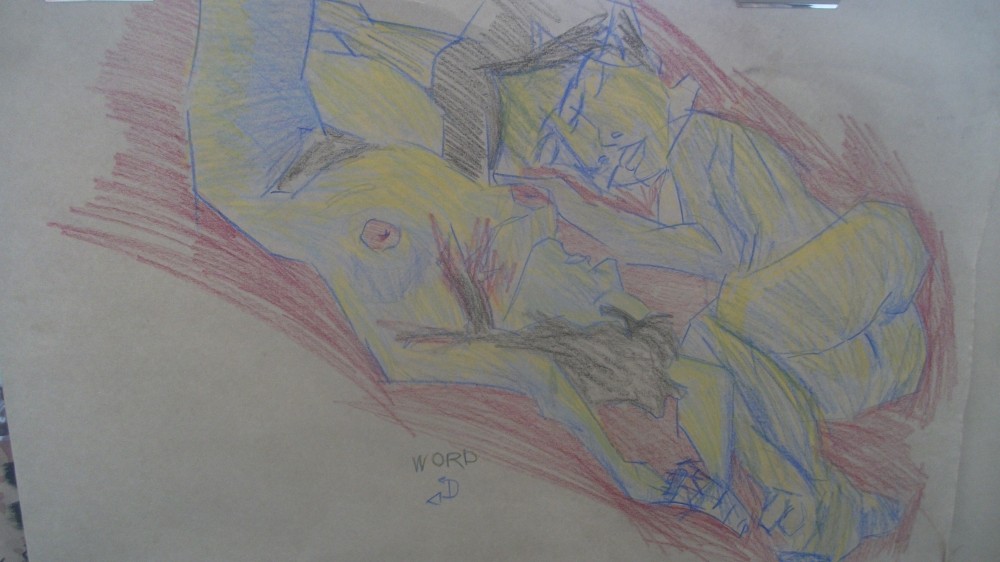 This is my favourite of the day. I'd like to take this style further. It's working well. I've been timing myself in how much I can capture (not rushing). I should be able to capture the full model in 5 mins, no problem. I used yellow to show the light and blue for dark/line. What do you think of this drawing?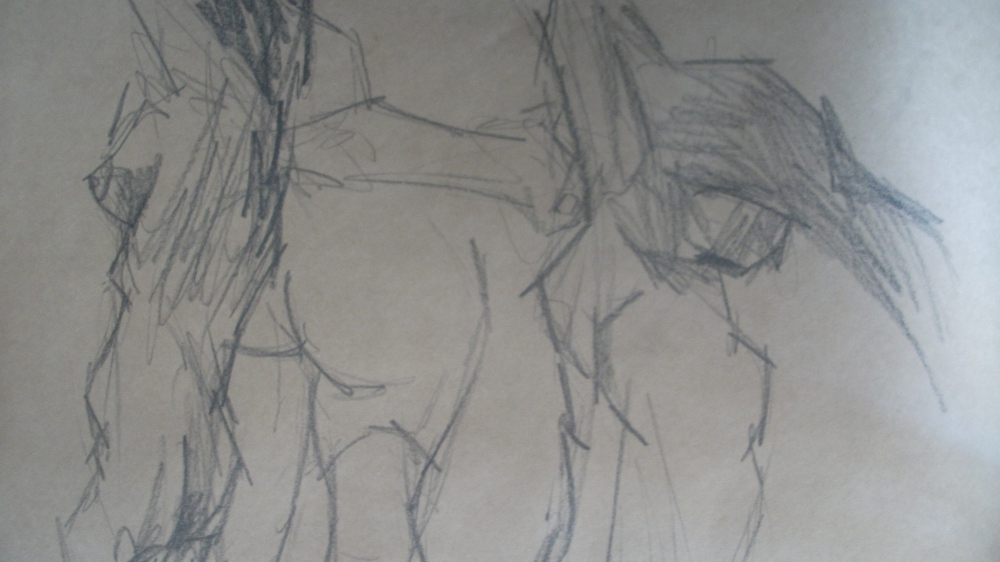 Graphite pencil. Messy, I prefer a cleaner look in my life drawings currently. This is the style I did 2 years ago.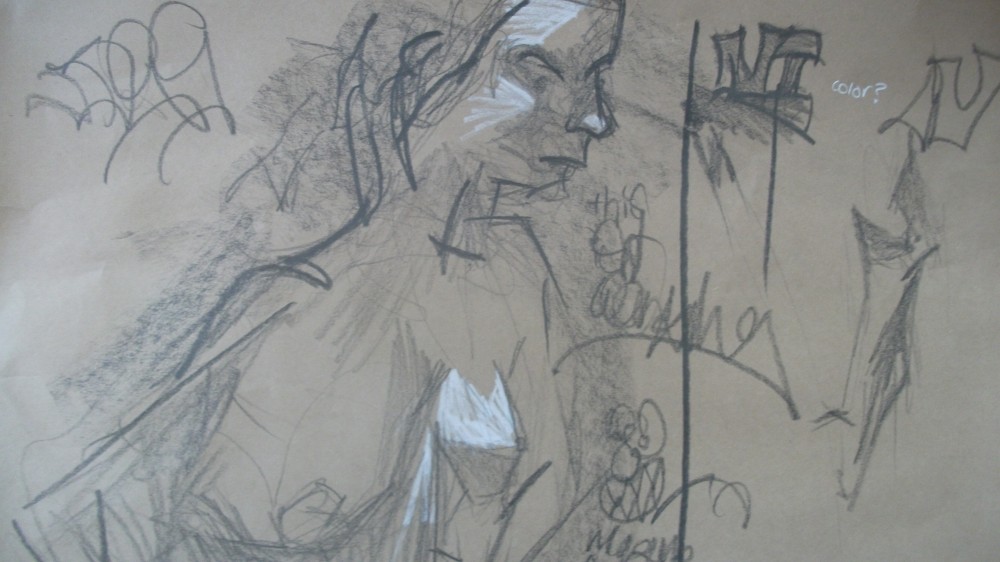 This wasn't working. I have nothing more to say.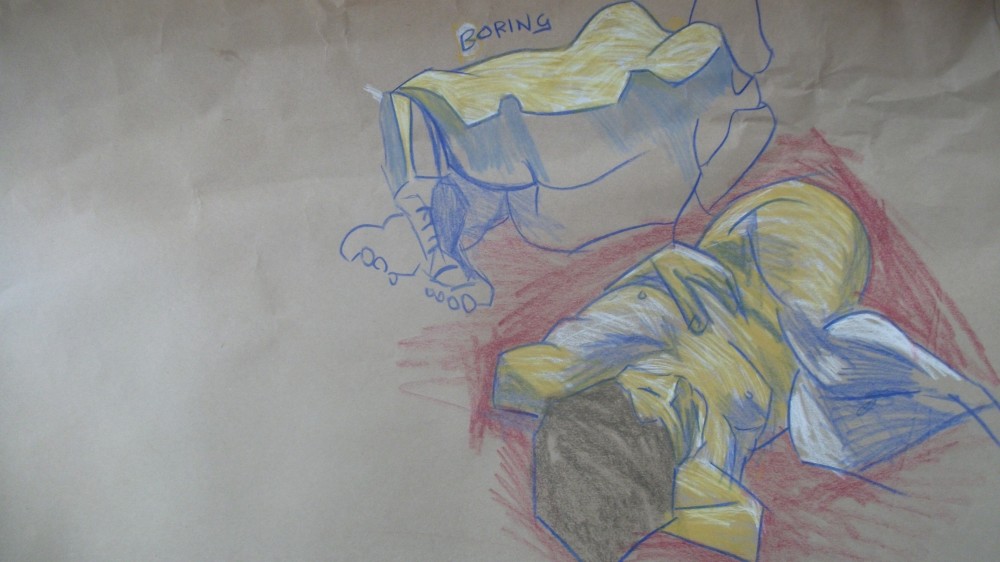 This is working. Same color scheme as the first. The top drawing - not so much. But the bottom is there. What more could I add to it? Maybe a green layer? The scale of these are small compared to what I'm use to working with.