I am currently in Auckland, weather has been decent - allowed me to get outside and sketch lots. Here are some digital works I did when in Waihi - reference is recent drawings in my sketchbook.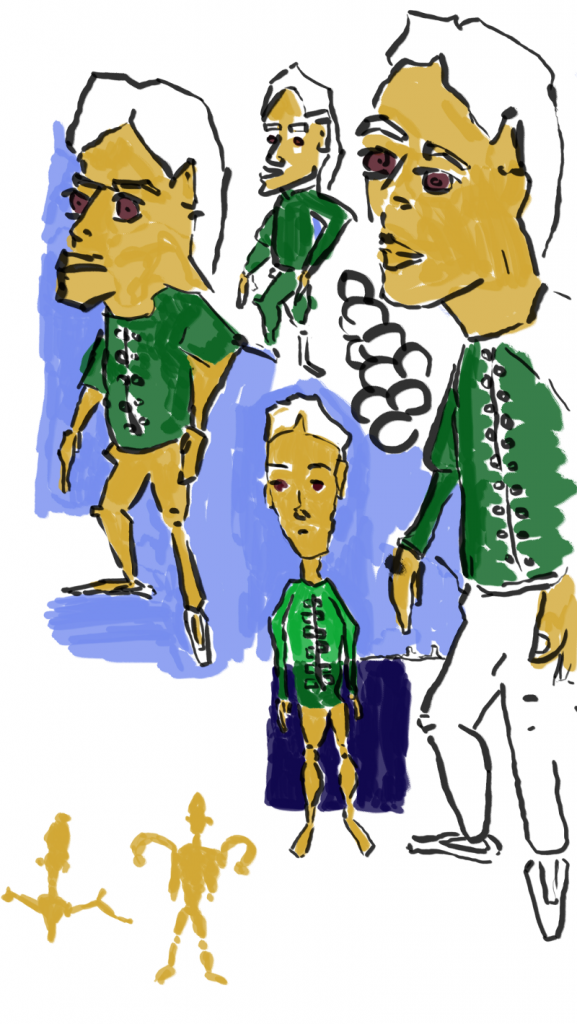 A new color induduced - Green. This was a doodle page, but I was able to paint over it and extract the information I wanted.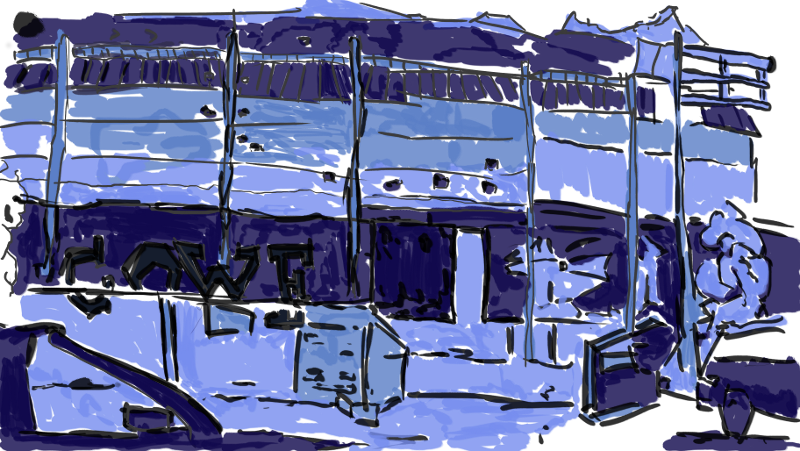 Blue blue blue. Similar idea to the Auckland painting - but this time mighty Levin. I have to do one of these of Auckland. A blue shade of Auckland.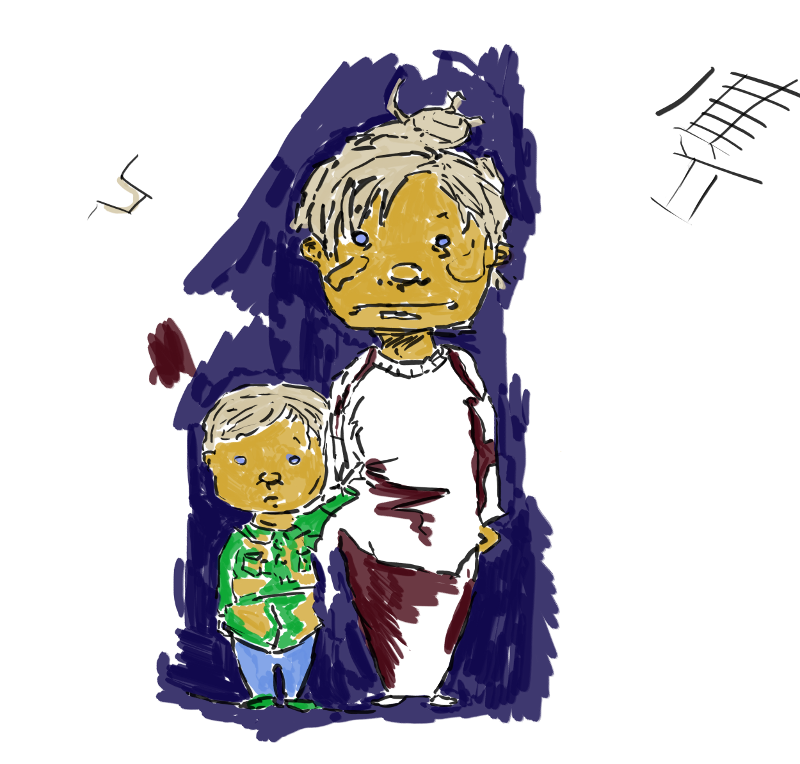 Catherines Character. Just a simple paint over. My lines are improving. It's important that I work on that line every day - especially with digital, harder to make a perfect line than traditional. There is a digital camera here so tomorrow I may photograph some of drawings of Auckland and get them uploaded. Tonight I'll work on some digital paintings.