It had been a week since I'd been into TLC. Today was Dans life drawing class. The model was Russel. The class wasn't partially full, a decent amount of people but still enough room to move about without bumping shoulders. I used colored pencil for the majority of the day, with a small amount of 4b pencil in the afternoon. Here's the work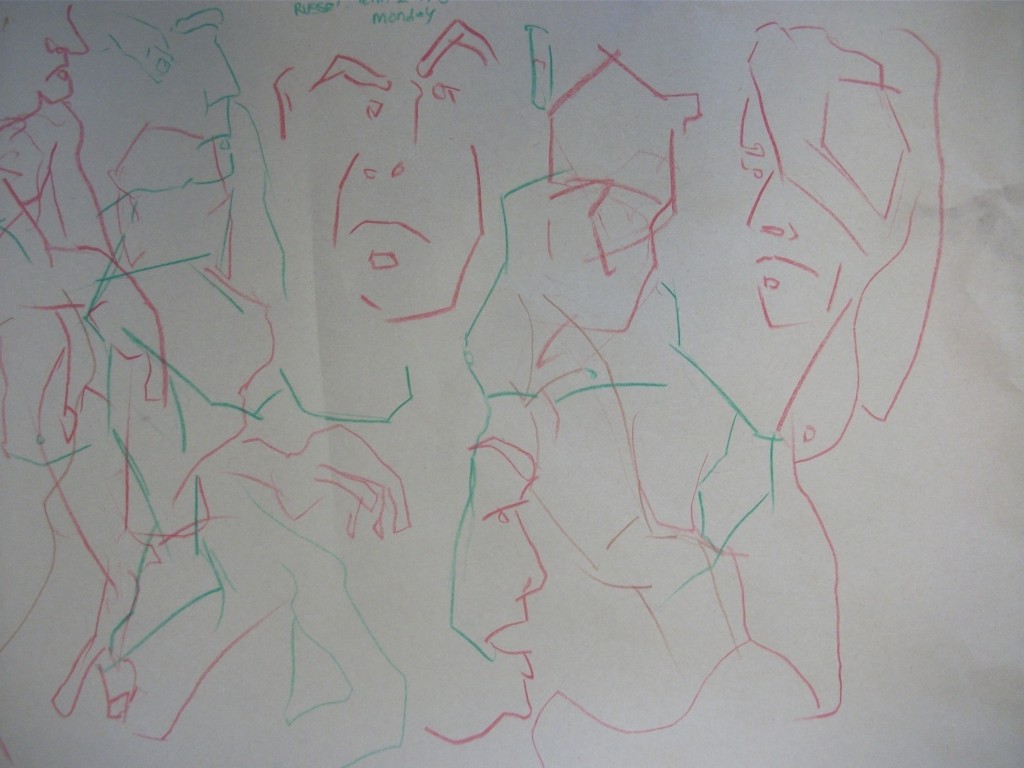 These are the warmups. All are around 20 seconds. I'm rather happy with these. It wasn't my most successful life drawing day but I feel I started well and ended on a good note. Fifteen minutes were spent working on these quick works - so able to get plenty of figures down. And If it's not the best pose - Don't have to wait long till it changes!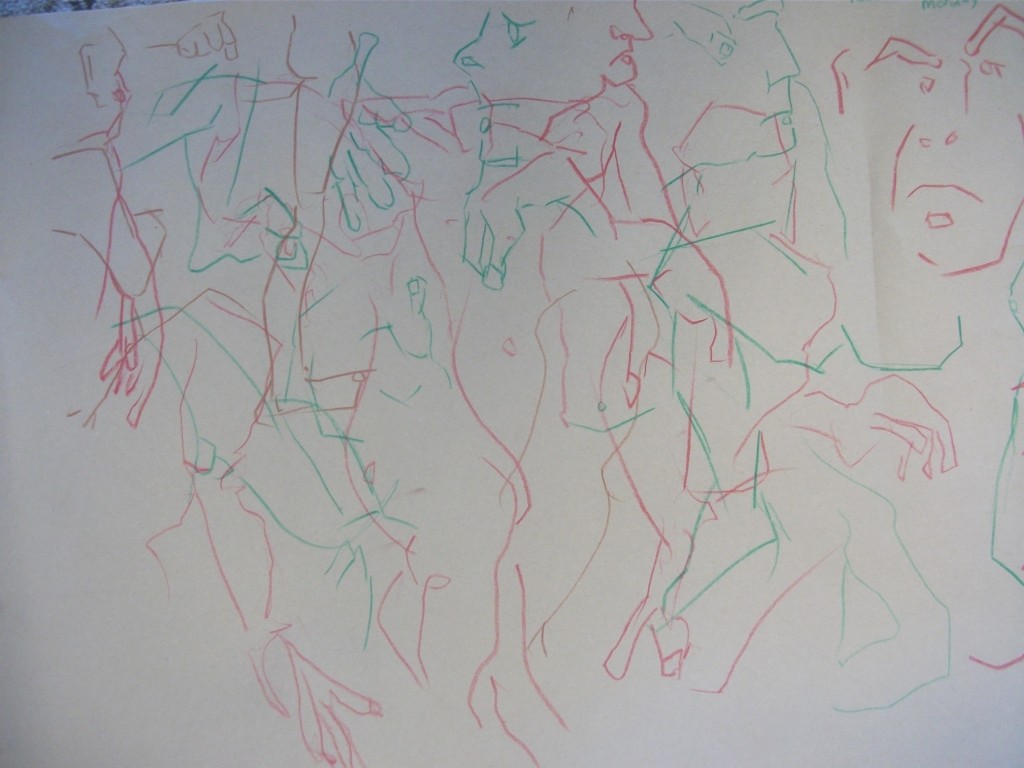 The left side of the page. Photo was taken close up in order to get a decent view of the art. Lots of line!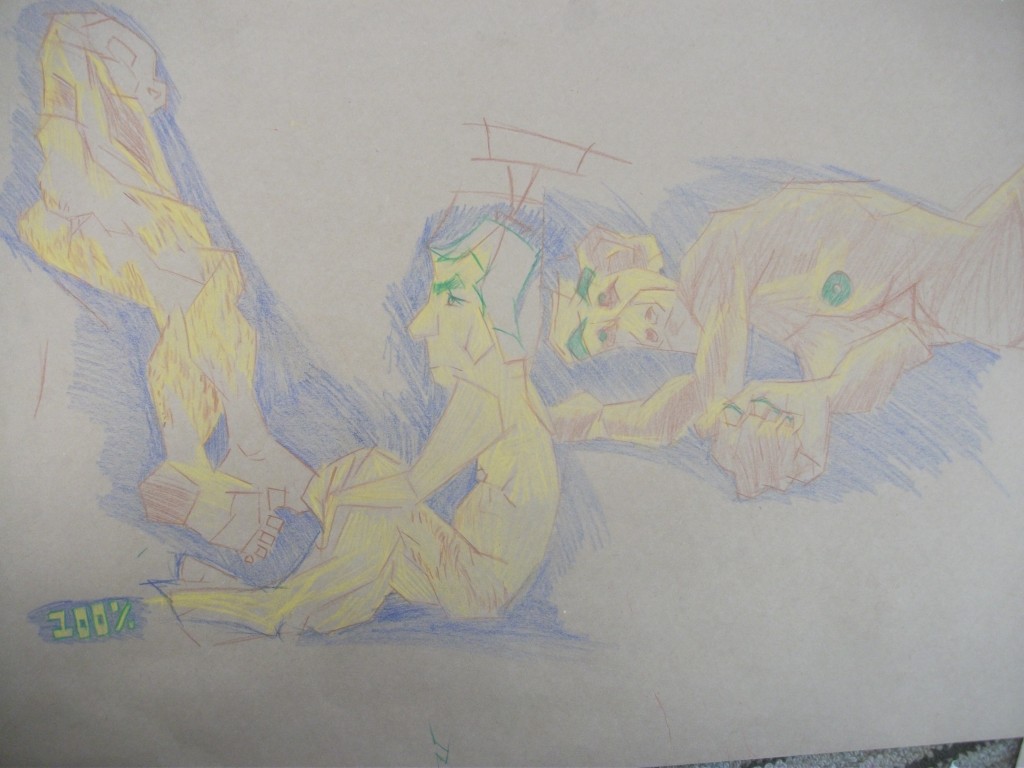 Series of three poses in the morning. These were 10 mins each I believe. The right is my favorite., it's got the most going for it. Others commented about it as well including Dan, Leah, and Rachel.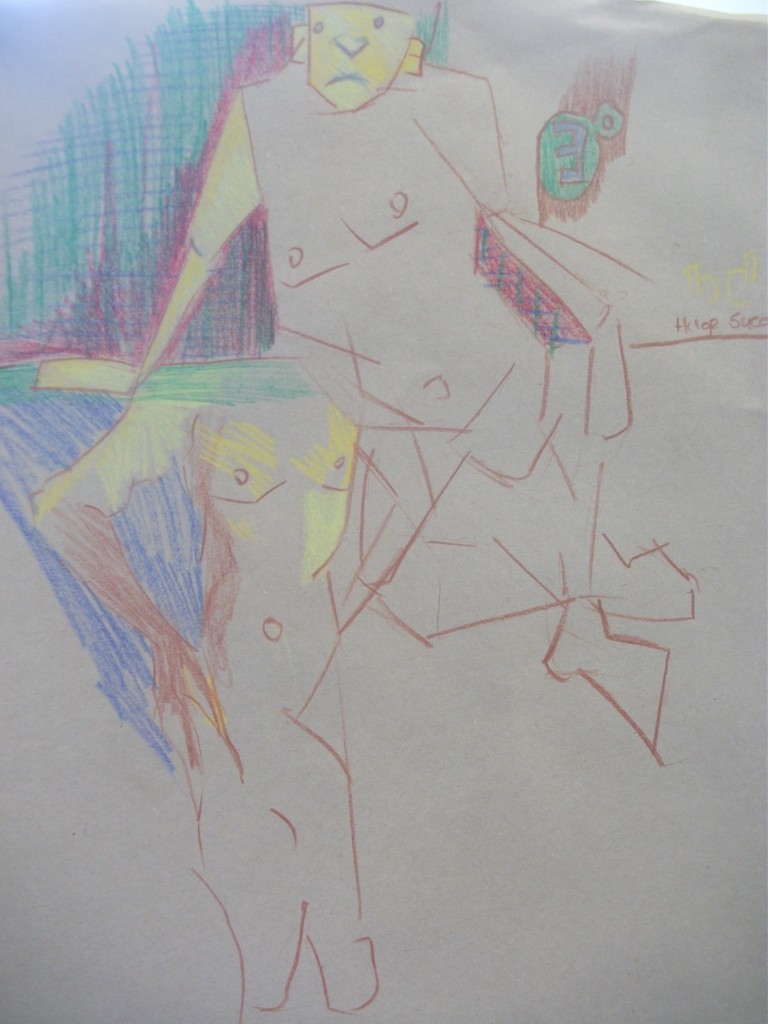 Turning the model into 'basic' shapes. A new way I'm looking at the model - this will make it easy to take the figure into blender.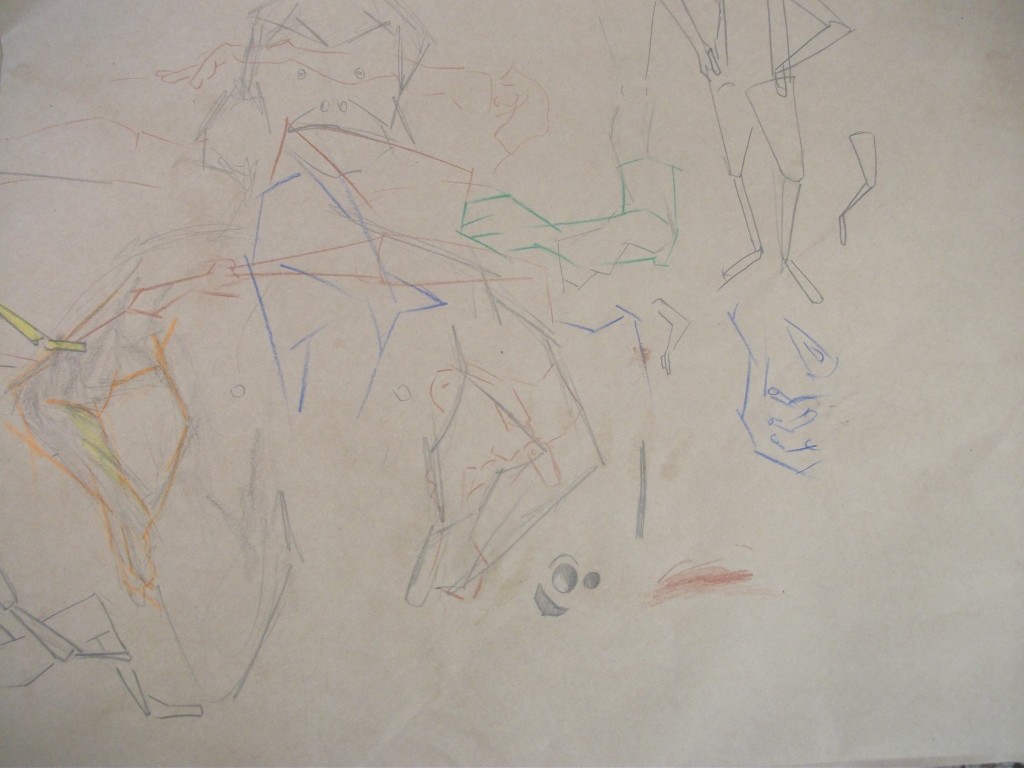 Afternoon scribble. 4b pencil was used. Some tone used in the arm and such - line has been a focus in my work.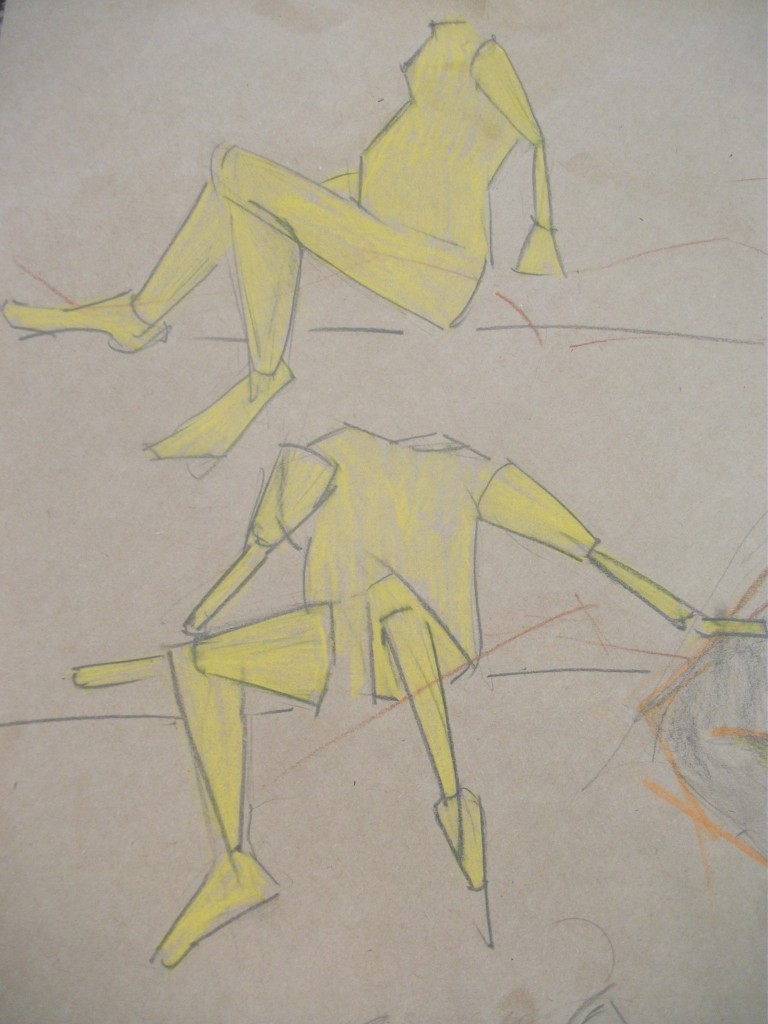 Here I'm looking at the same pose from multipy angles in order to try to understand the 3d form better. I said to Dan that I'll like to paint on Friday. I havn't painted for a long time, I strugged drawing for 6 hours today and I'd like to relax with paint for the day on Friday. I'll work on different angled figure poses in the Monday class and paint on Fridays.