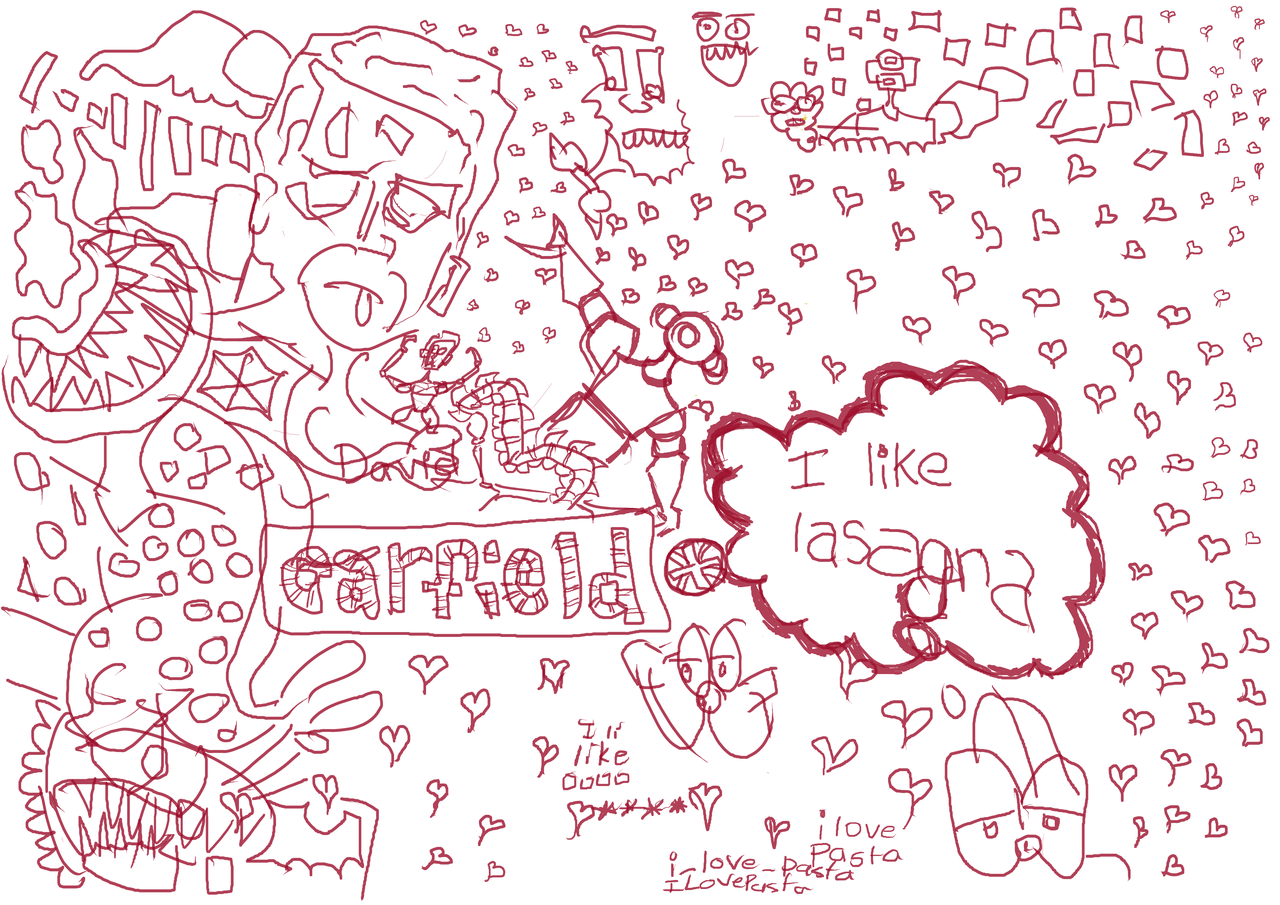 Garfield. I like lasanga. I found a Garfield fanart and was inspired to draw elements from it. Lots of love hearts. I had a Garfield game on my apple2e that was used to create comics.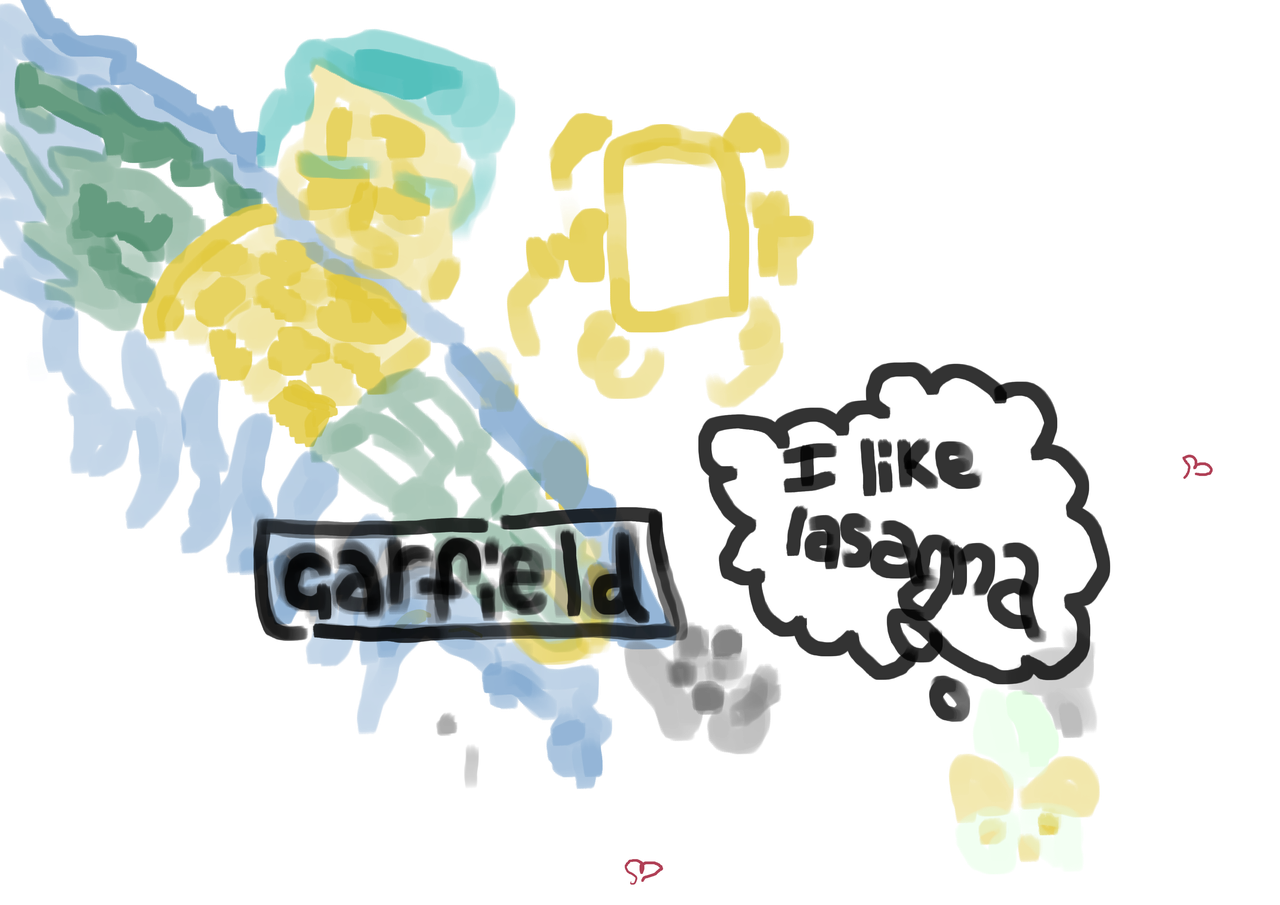 Colour layer for garfield and Handmaids tale.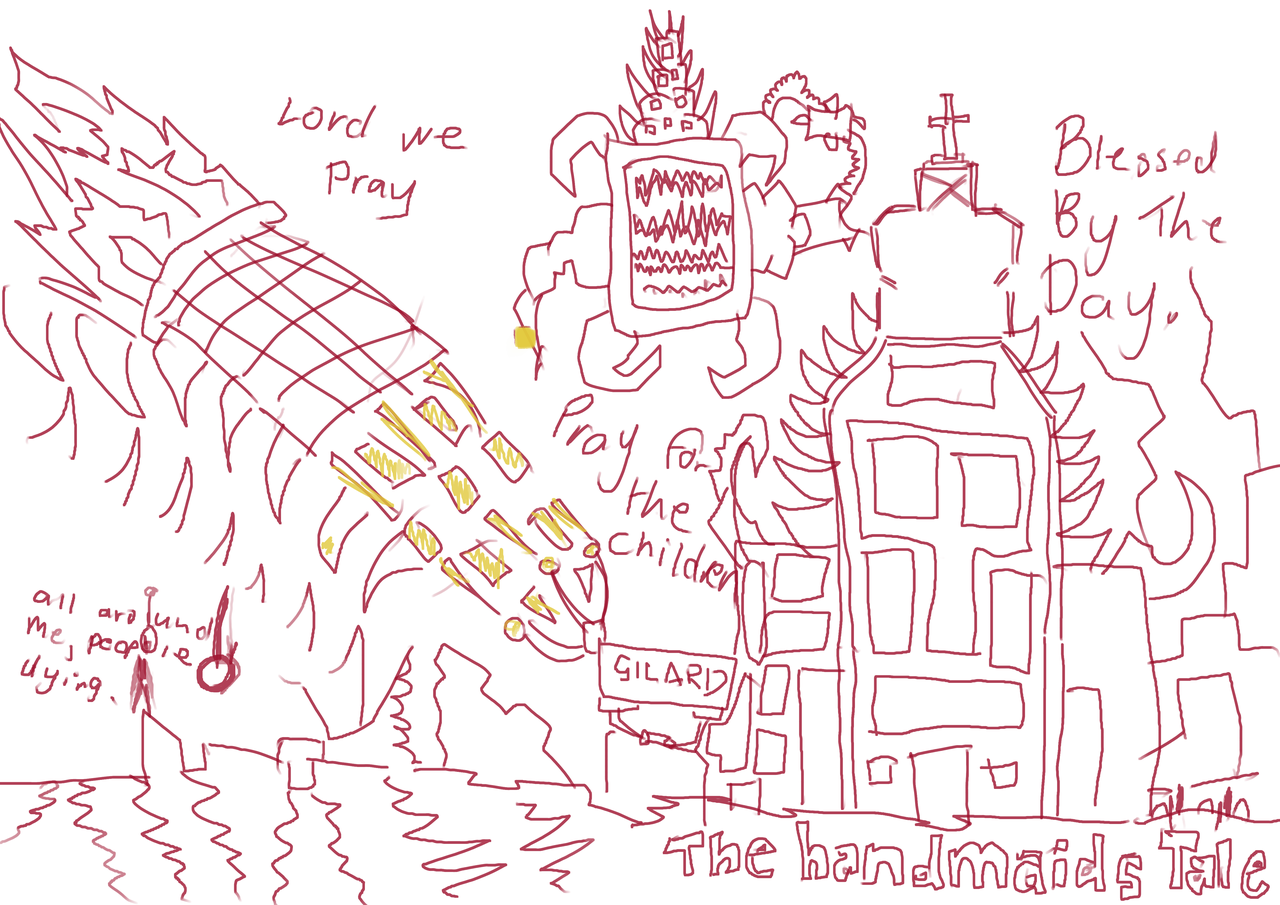 Watching Handmaids Tale so been drawing along to it - buildings, crosses, and random quotes.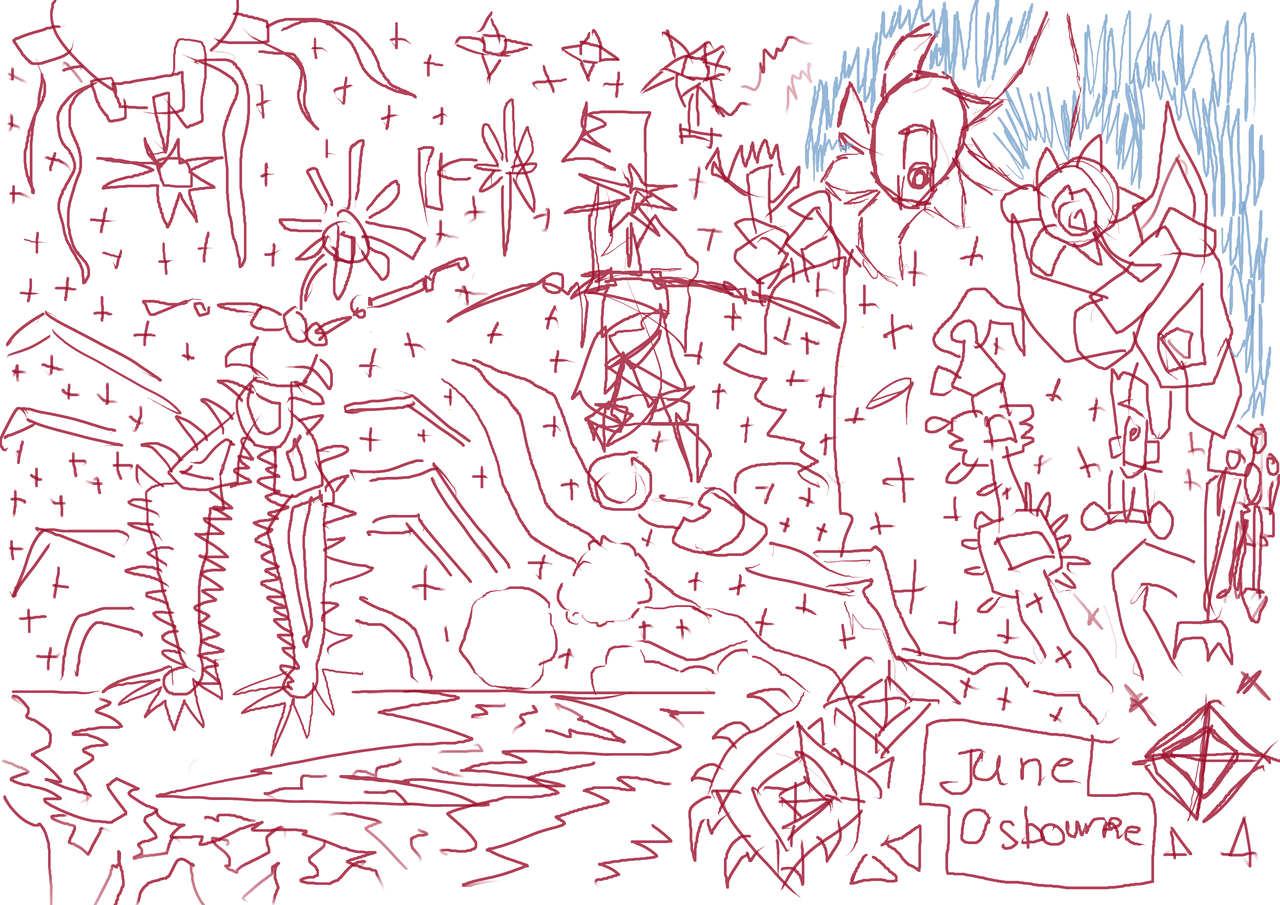 junemaid.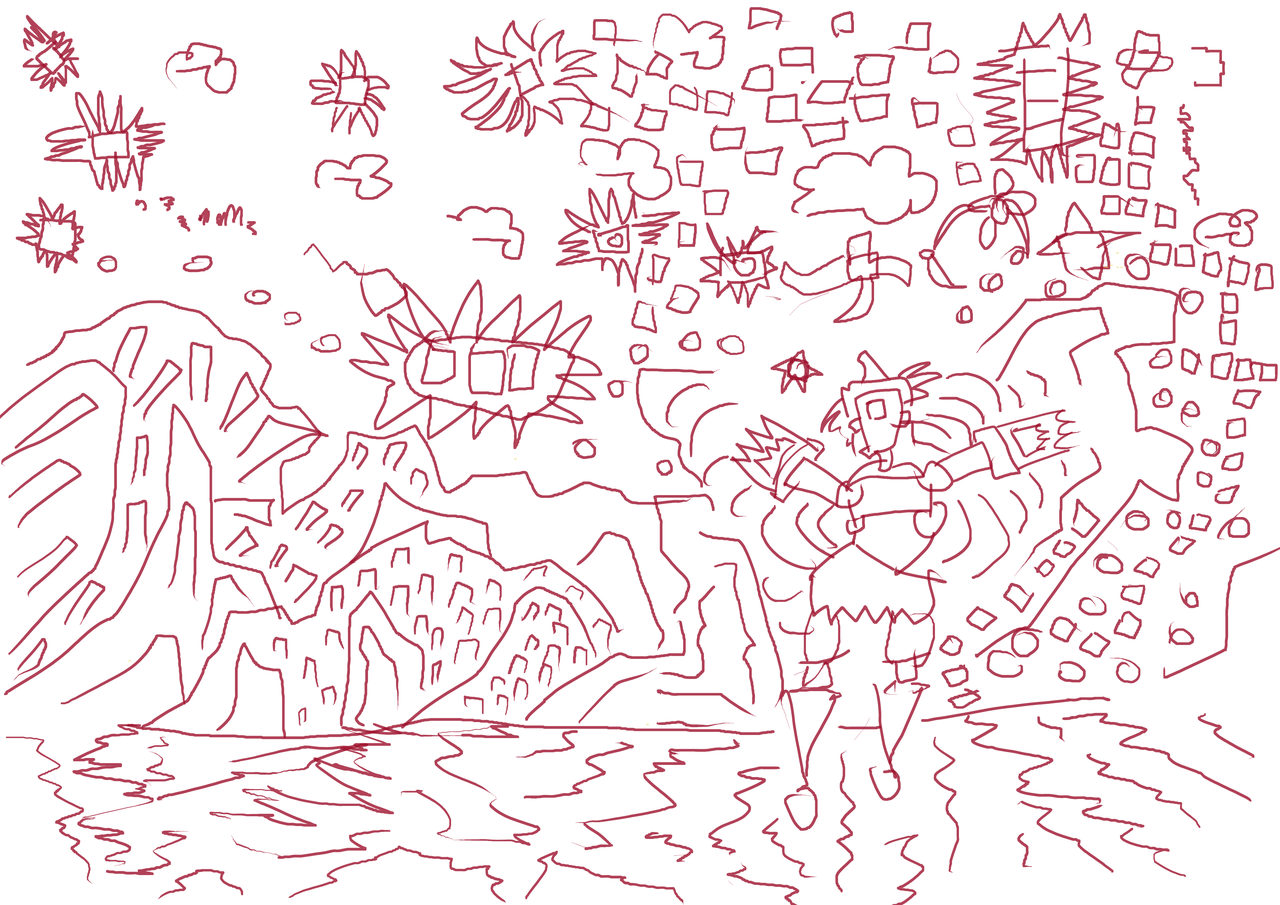 A landscape with a character in the foreground. Short spiky arms and round feet.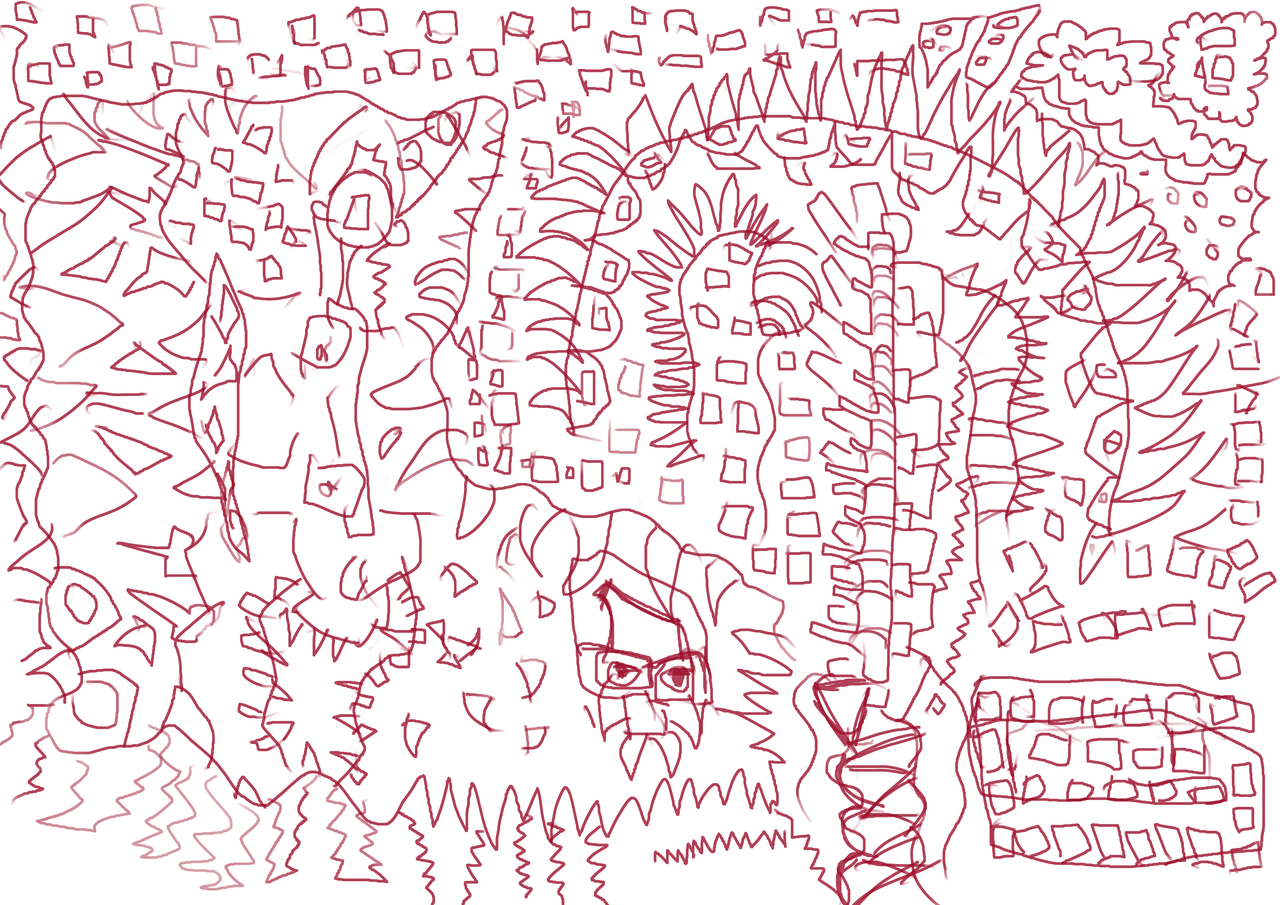 A nervous looking sideways face on the left. A portrait in the center with glasses and two spiky teeth.