Georgette was the model on Monday. I found my 8b chunk of graphite so used that - especially helpful for warming up. Oil pastel was also used throughout the day, and plenty of dragon killing during breaks. Next week will be the final week.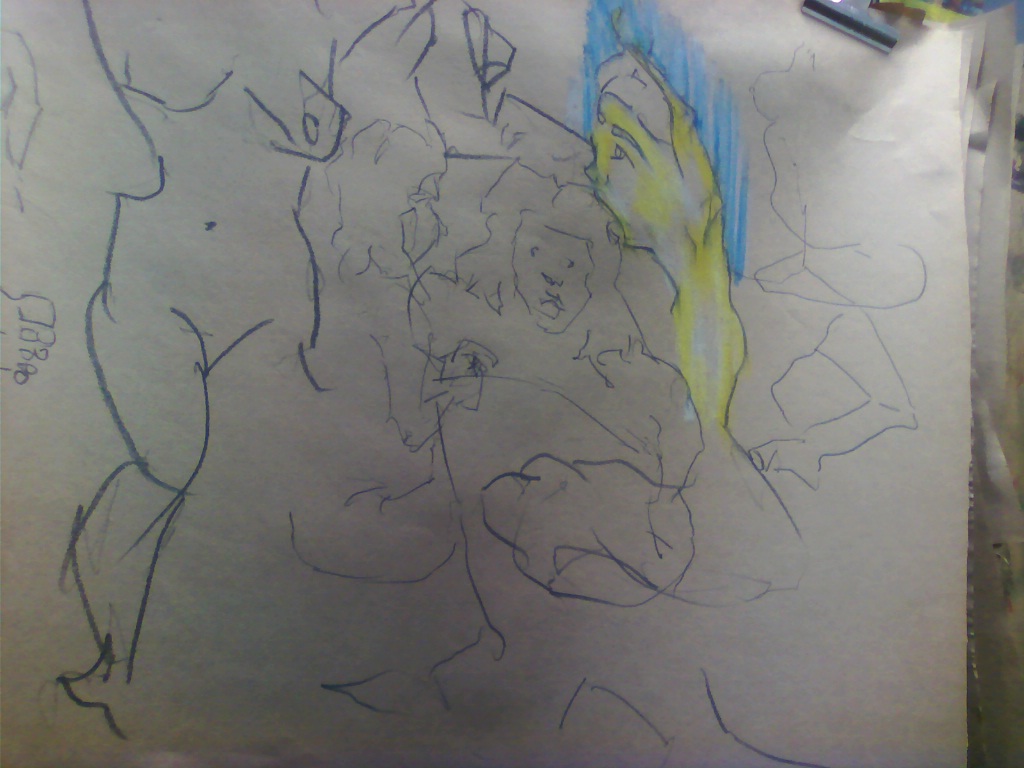 The theme was clothed, which I wasn't expecting. I've never been a fan of clothed model sessions. In nude I trust. I'd be interested drawing costumes but I felt the cloth that Georgette was using just covered her body and didn't add anything. Disappointed. That aside I tried to make the most of the model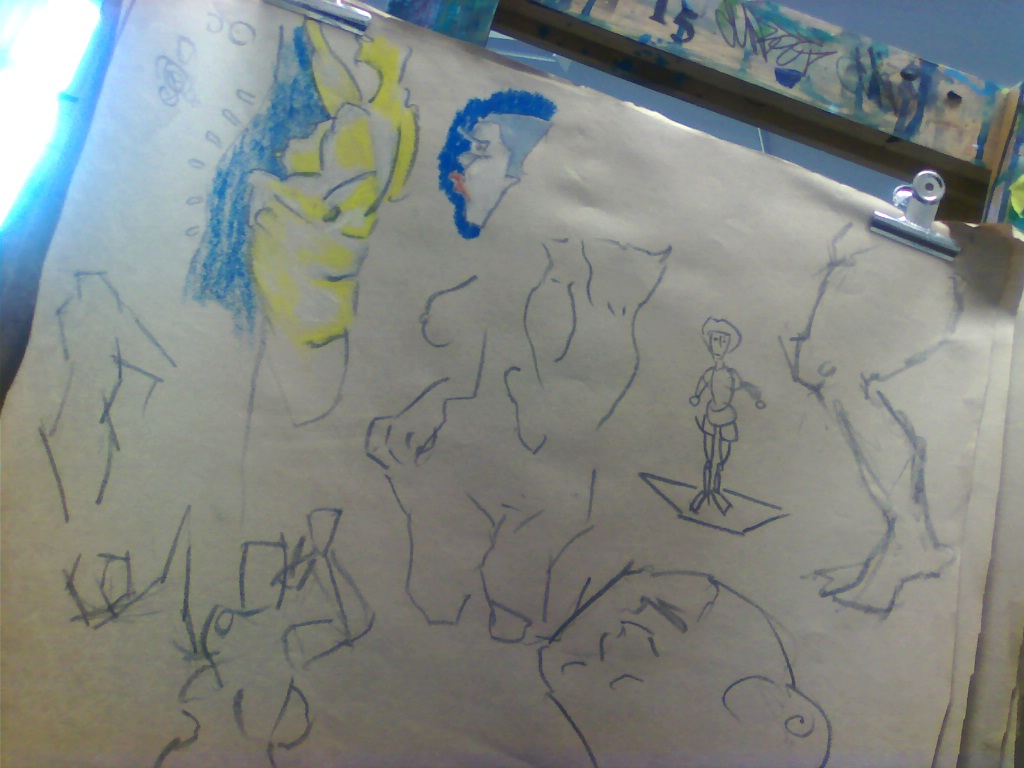 No colored pencil. Instead using oil pastel for the tone. Oil pastel is fantastic, it spreads quickly and doesn't smudge or cause problems.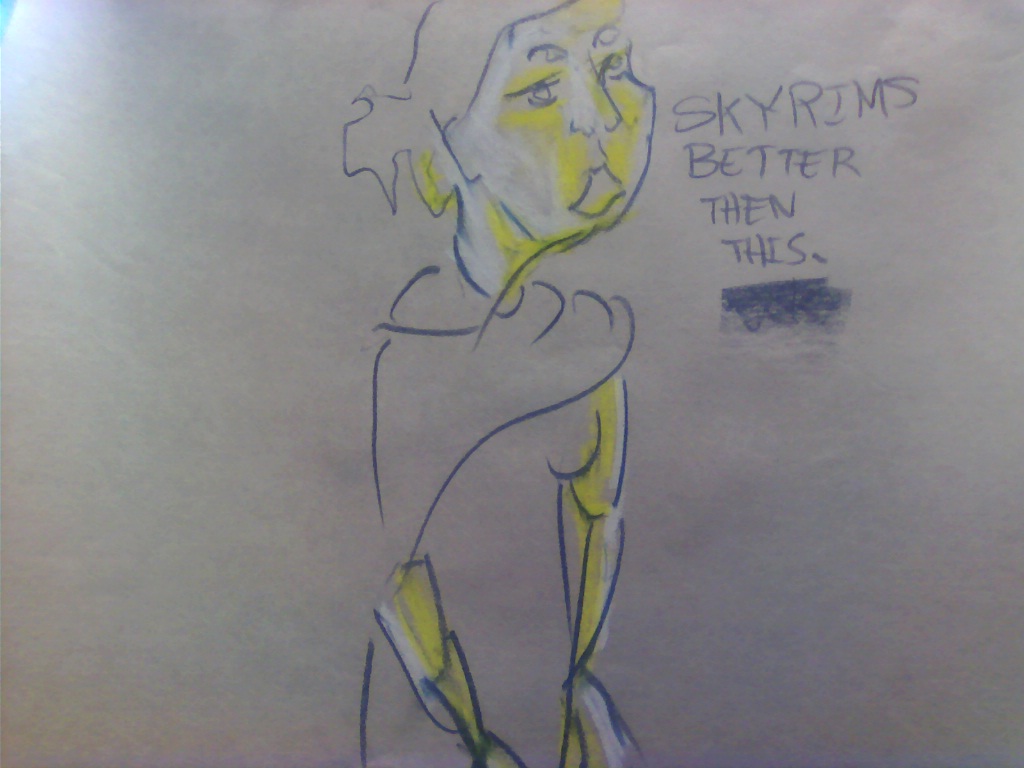 I've been playing Skyrim. Good times.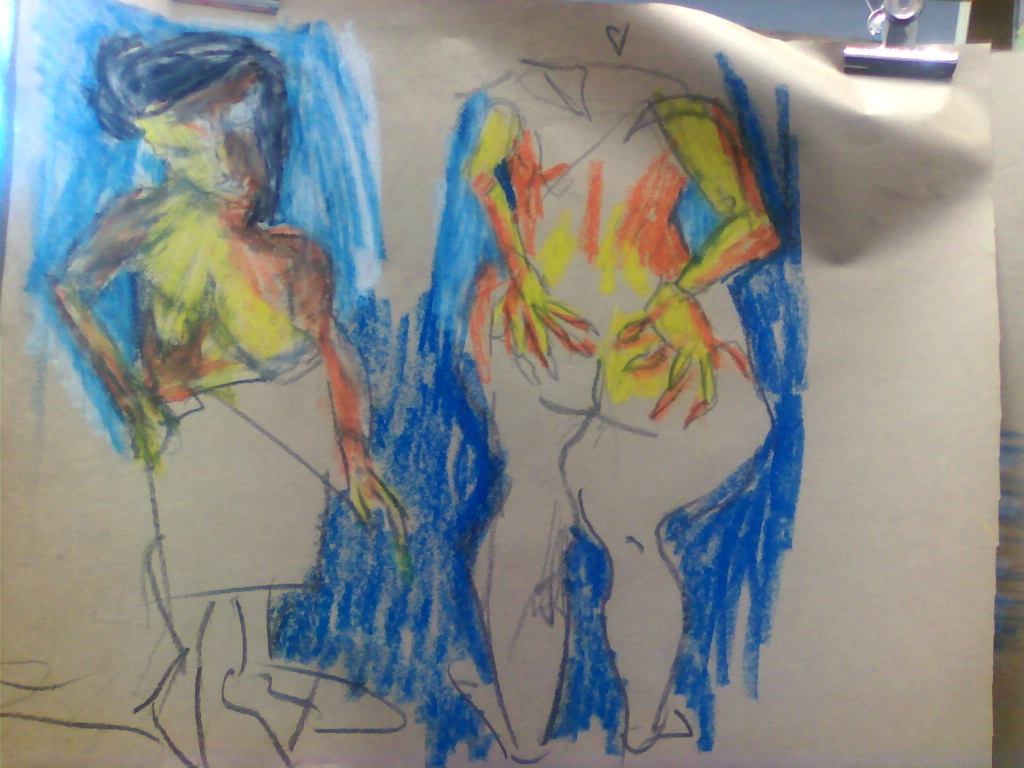 Dan noticed these and said they were really working. The figure on the left is looking too muddy, I don't like it.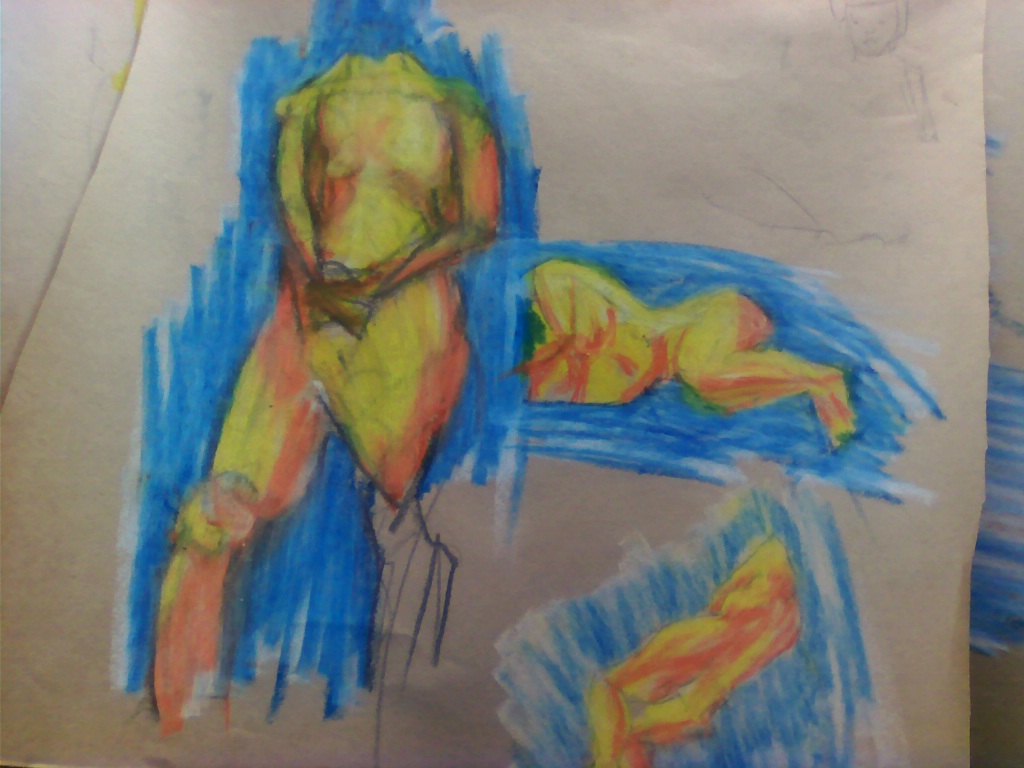 I really wanted to practice techniques like this. Capture full body, and using tone fill in lights and darks. Typical color scheme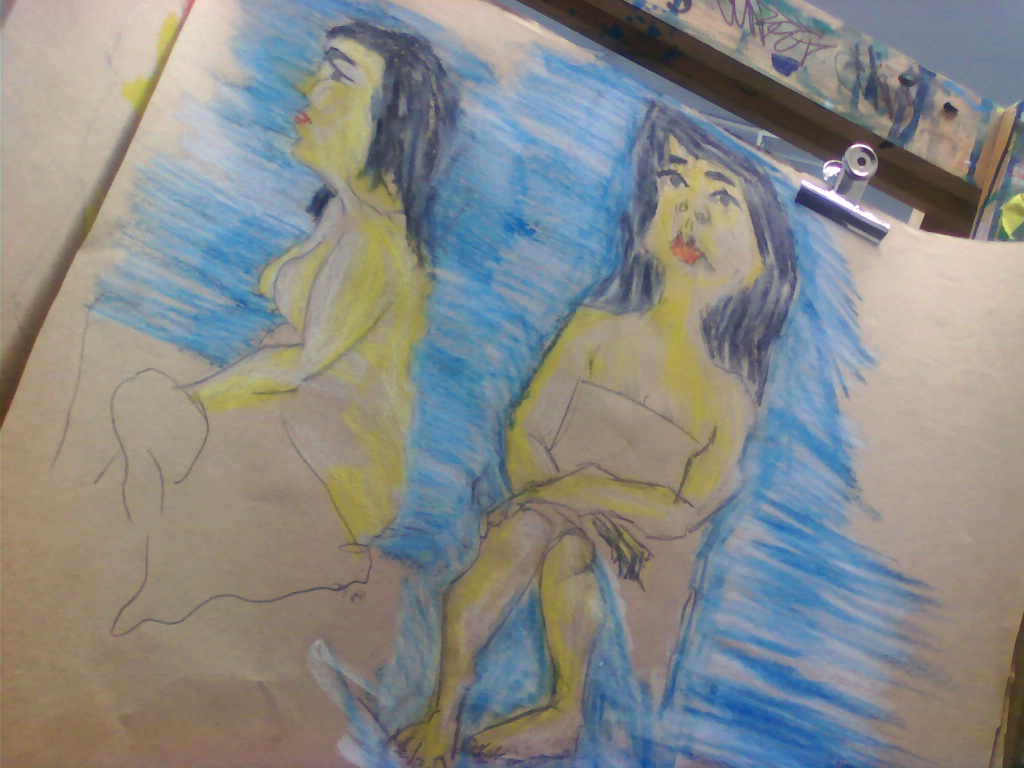 Strong portraits. Must be that pratice from Saturday night. Cmpletely different style then the portraits. This is my favourite work of the day.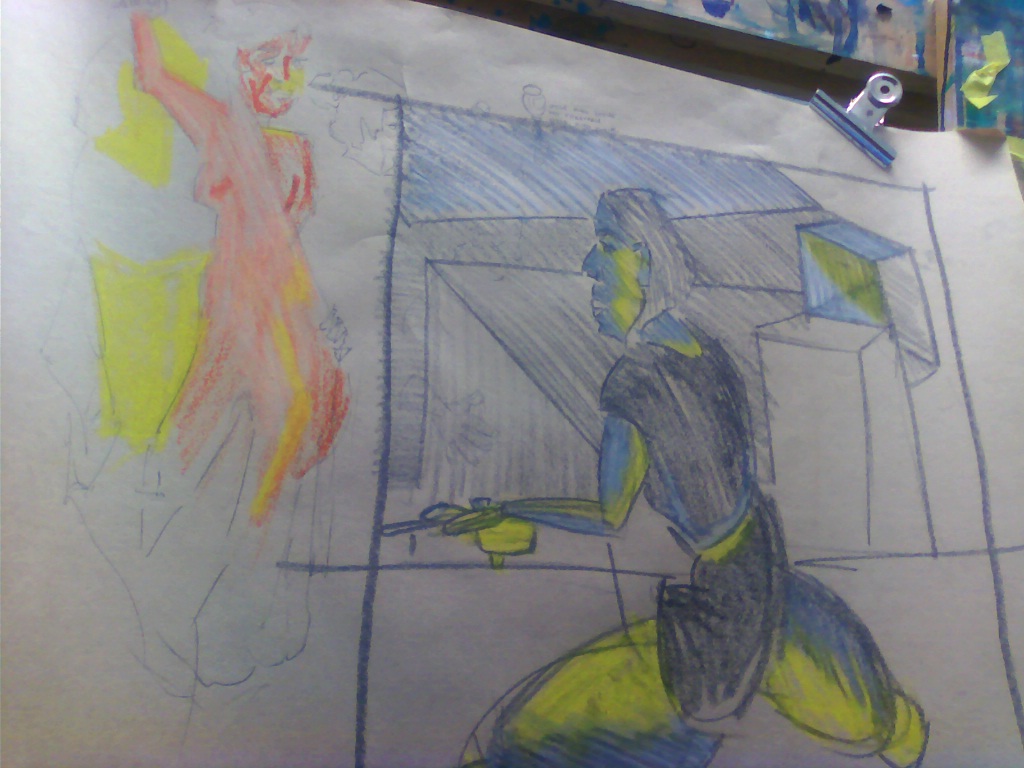 For the last part of the day the model hid areas of her body behind a sheet with light behind. This cauesed an interesting shadow effect. The drawing on the right is drawn from imagination. I'd like to practice further with recalling poses and such from memory. Not as much life drawing as normal, but I hope you enjoy it anyway.