Happy New Year! It's the first post of 2020. This one has a mixture of rgd portraits, random doodles, and some collab with Giang.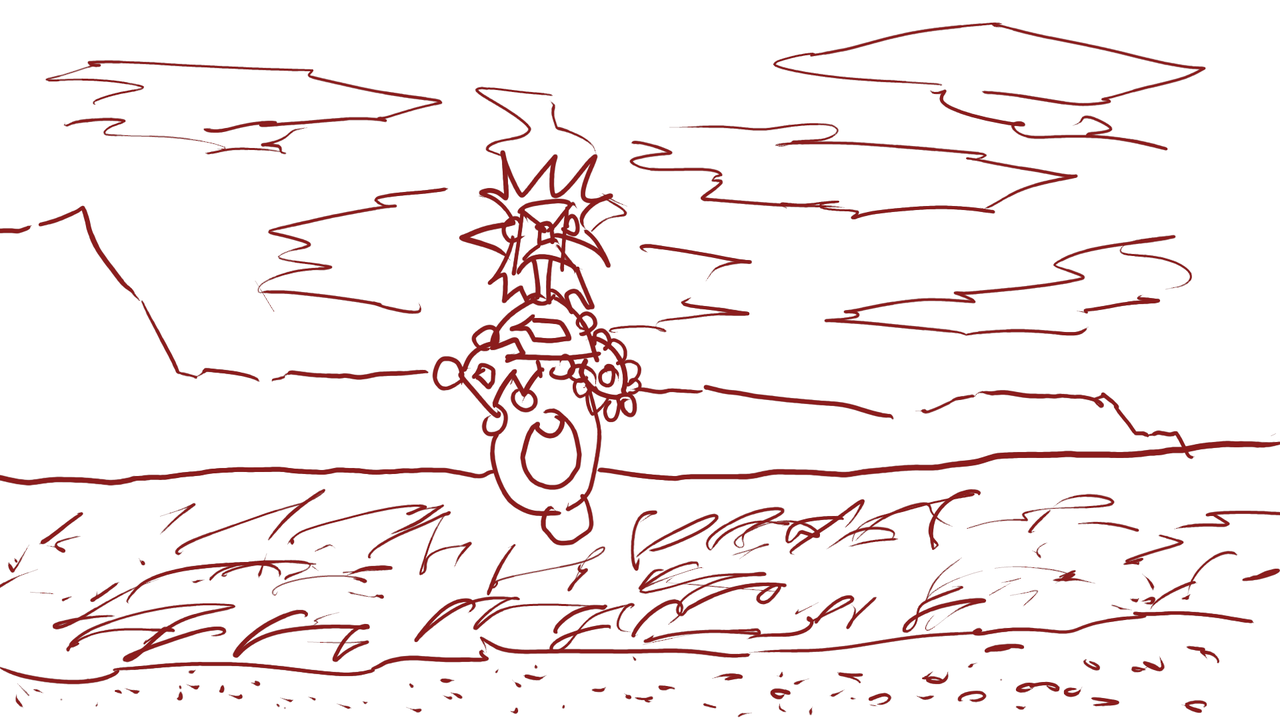 The request from Giang was to draw Cronulla beach. We were sitting in Hyde Park so I had to do it from memory. Lucky for me I had been at Cronulla Beach the day before. I started with the landscape in the background. A horizon line. Giang said the waves were too large. But I think Cronulla has quite large waves. The clouds are larger than my usual clouds. In the center - a character.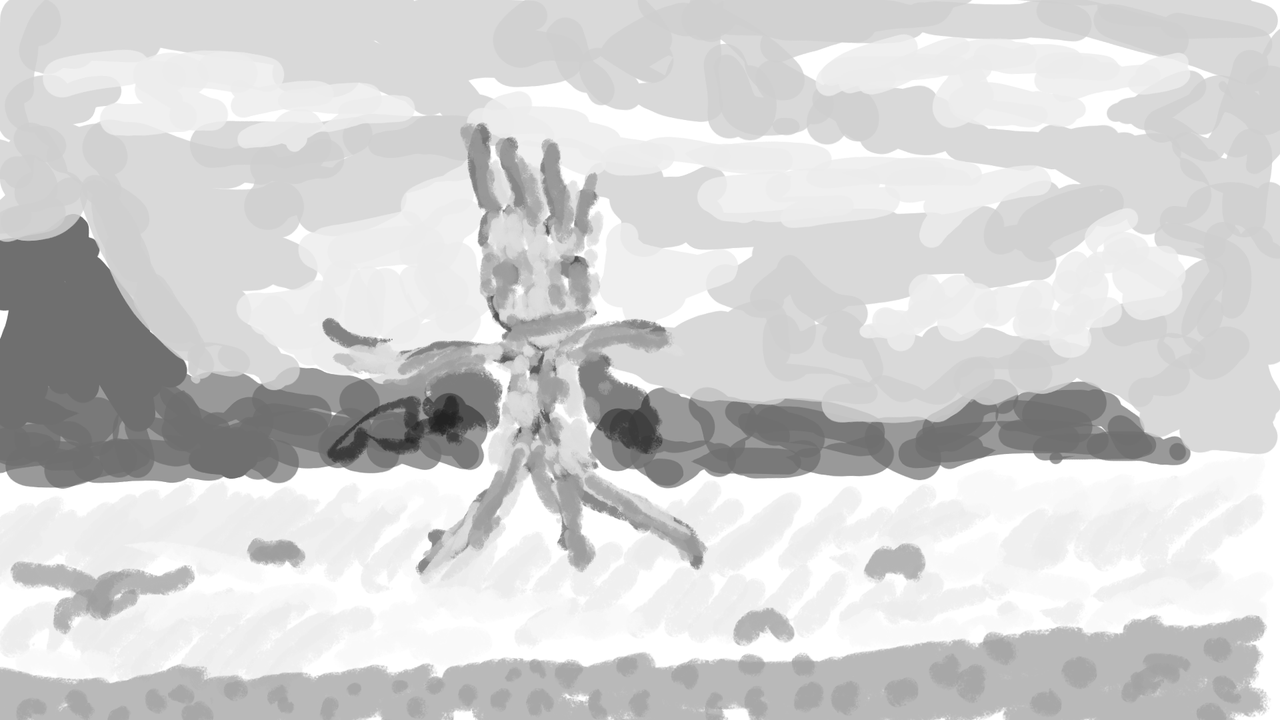 A grayscale painting of the Cronulla scene. Normally I just stick with line. The character has been changed from the line version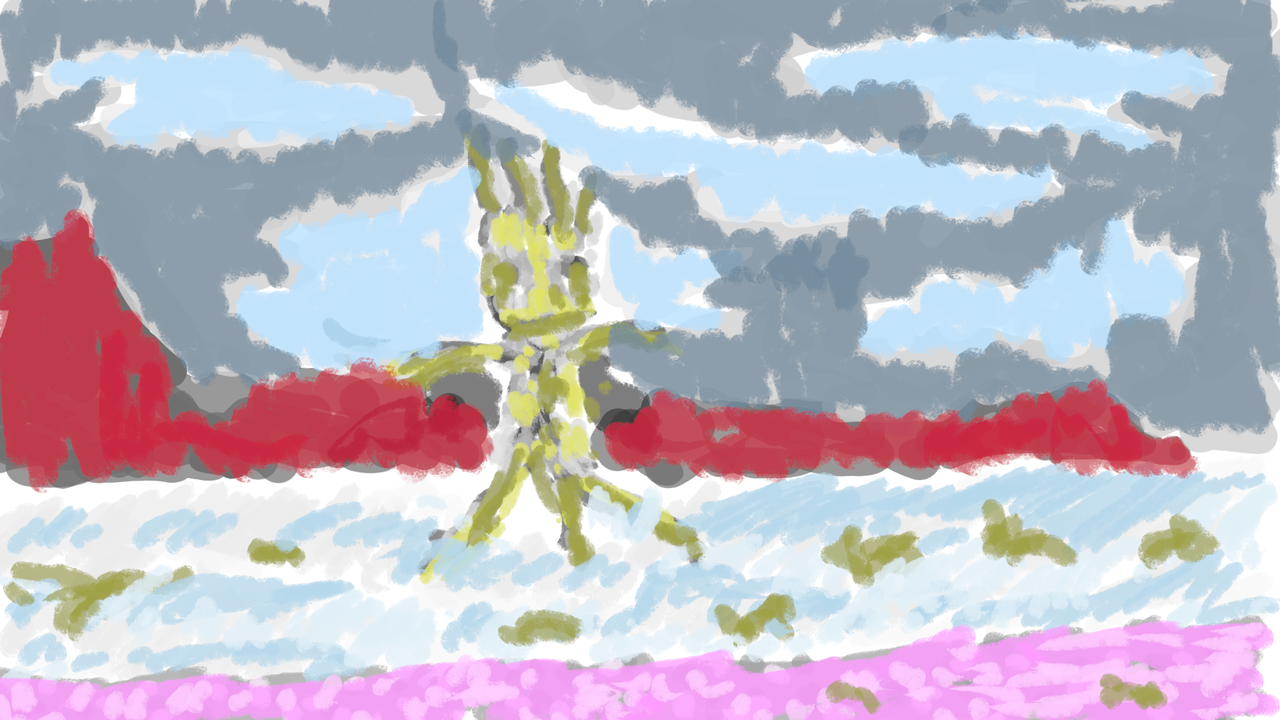 And finally a colour version of Cronulla Beach. Blue for the sky and waves. Red for the land in the distance. Pink for the sand on the foreground, and a yellow for the character and fish in the water.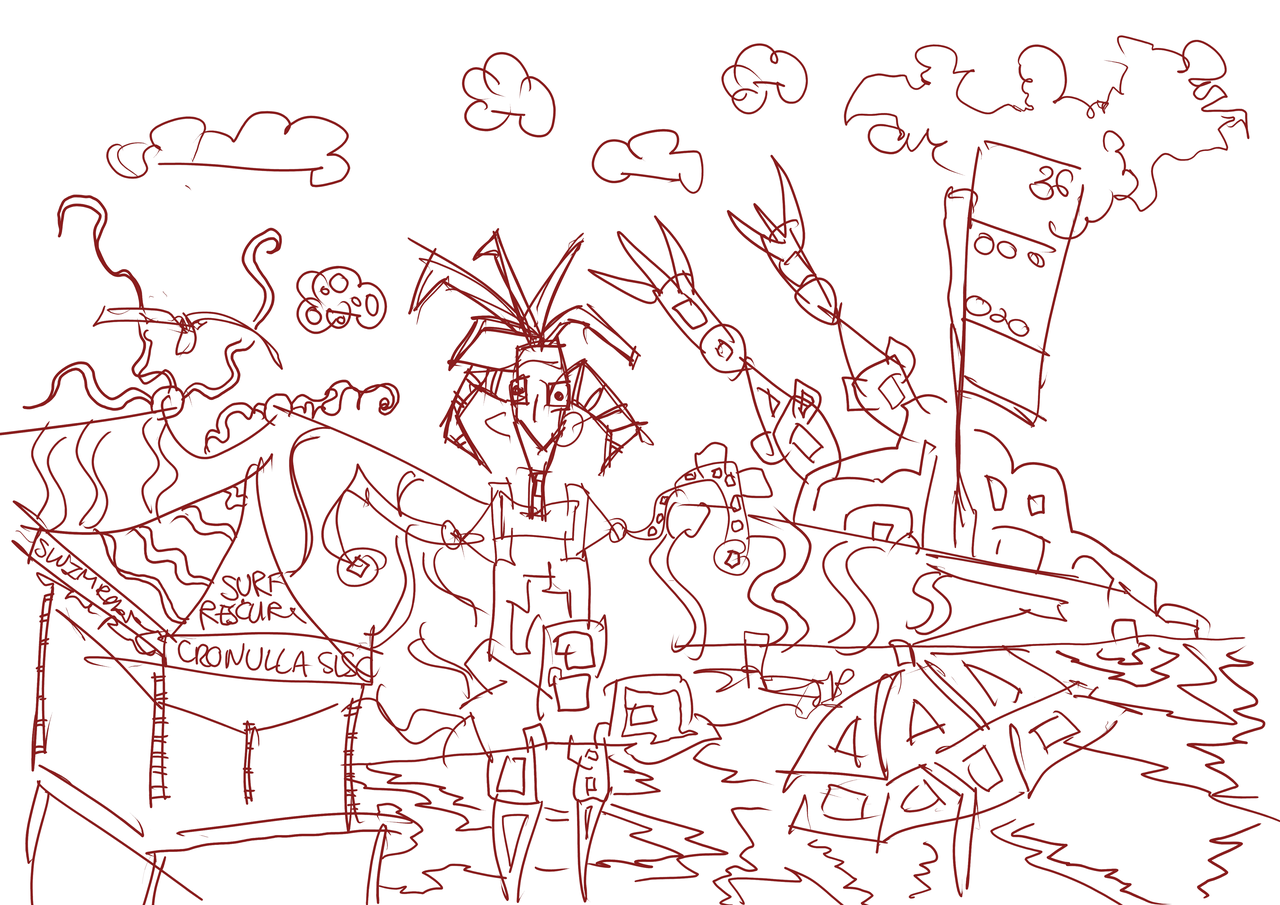 This was drawn at Cronulla Beach on Saturday. I drew the cronulla lifeguard tent and then made everything else up. I was infuenced by the surroundings though.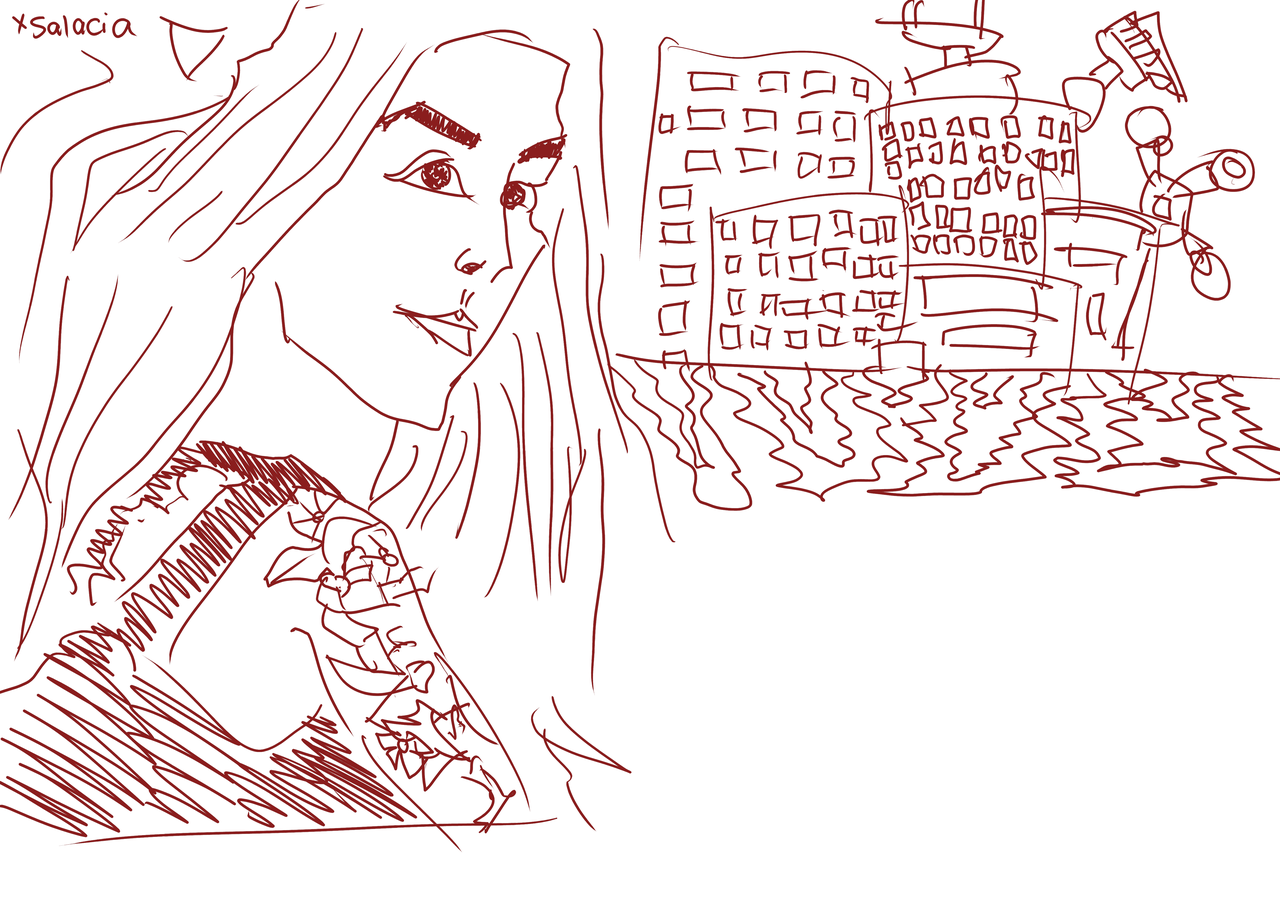 Drawing of xsalachia from RedditGetsDrawn. I like the tattoo on her shoulder. Added in buildings and waves for water in the background.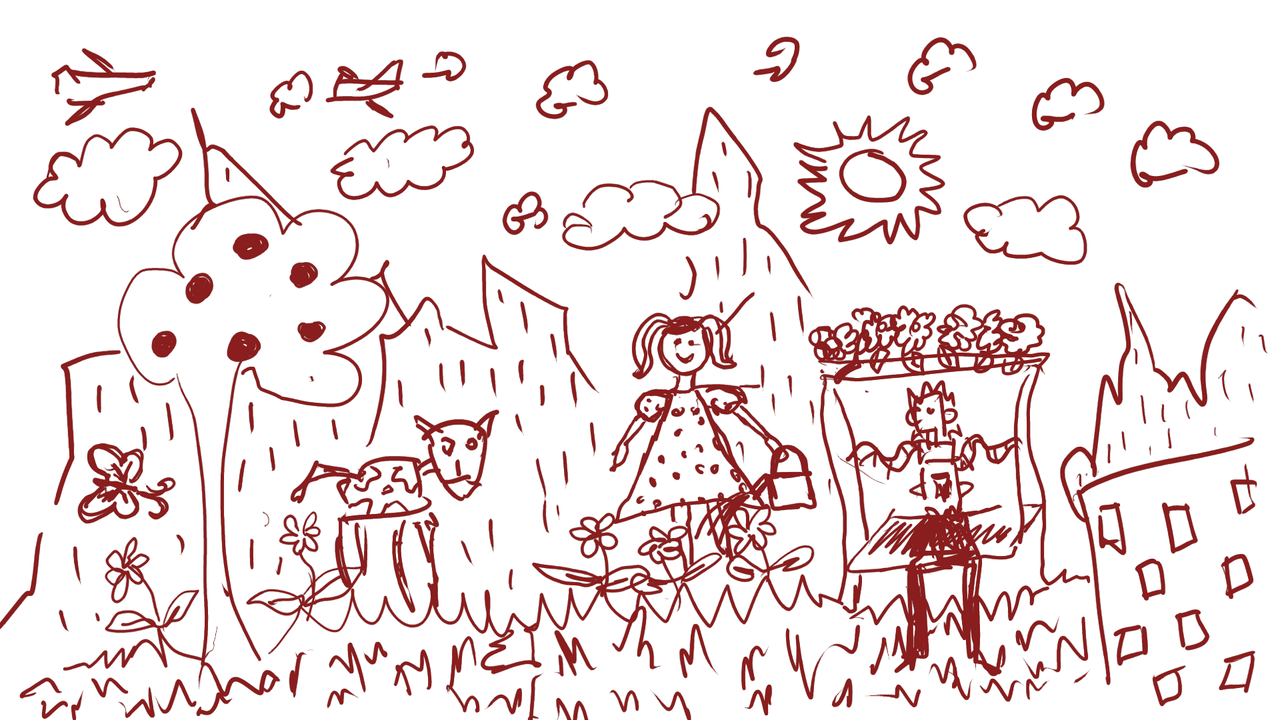 A collab piece with Giang. She started it and added the trees, sun, girl, flowers, swing, grass and clouds. I added the cat, more grass and clouds, airplanes, and a character on the swing. Collab works are always fun!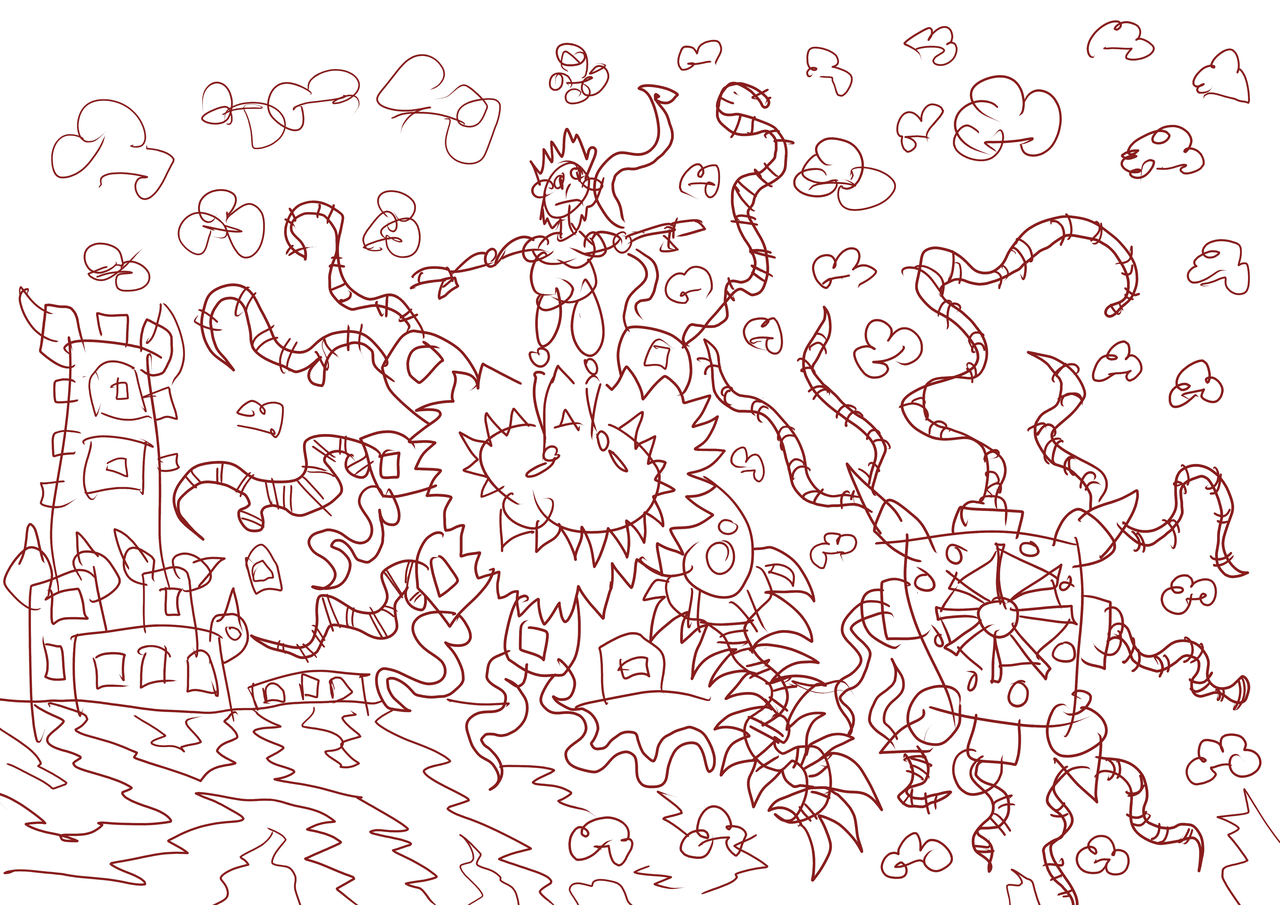 Character standing on a circle spiked object.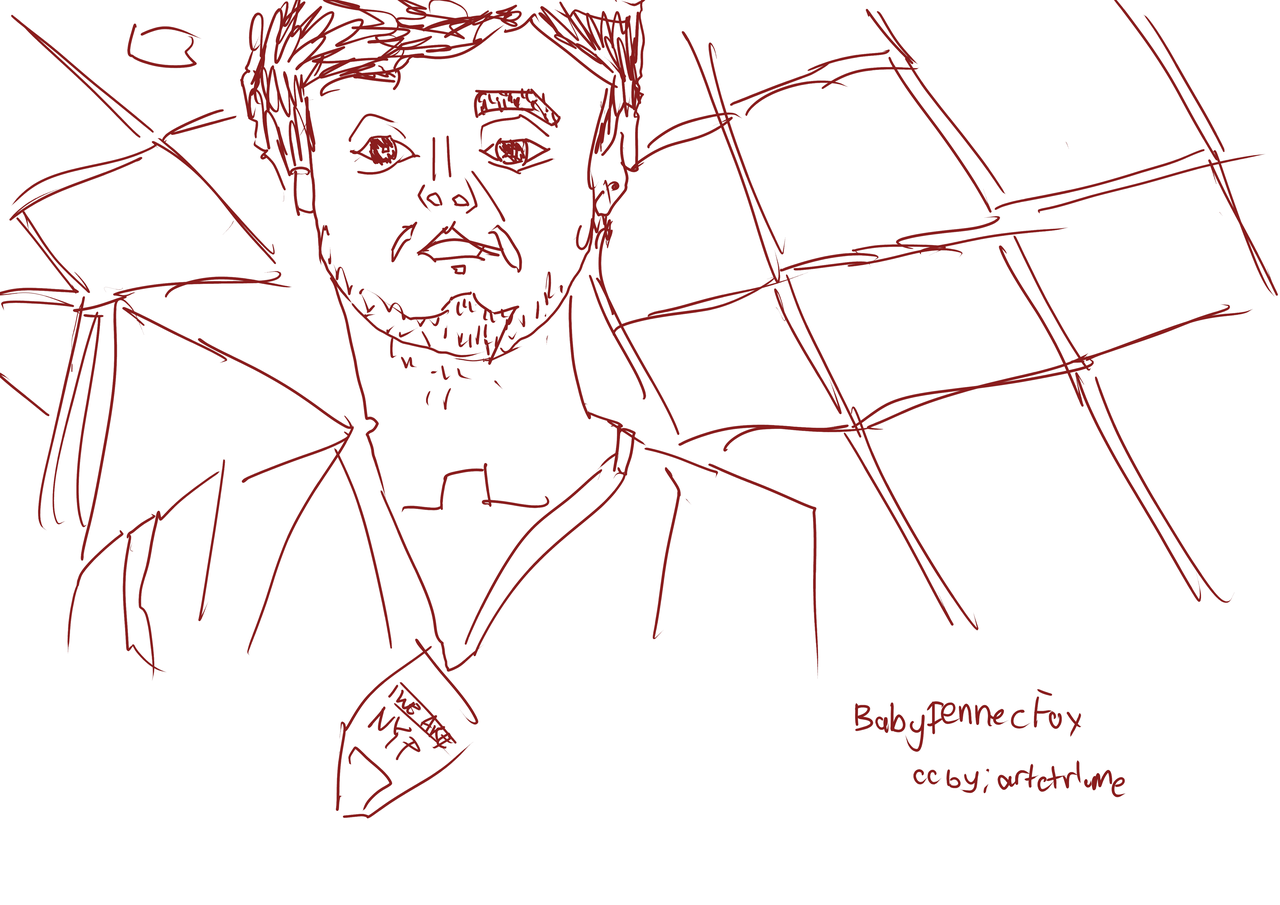 Portrait of Babyiennecfox. I don't normally draw males but when I do beards are always the best to draw (something that females generally lack). His eyes are large. In the background - square tiles.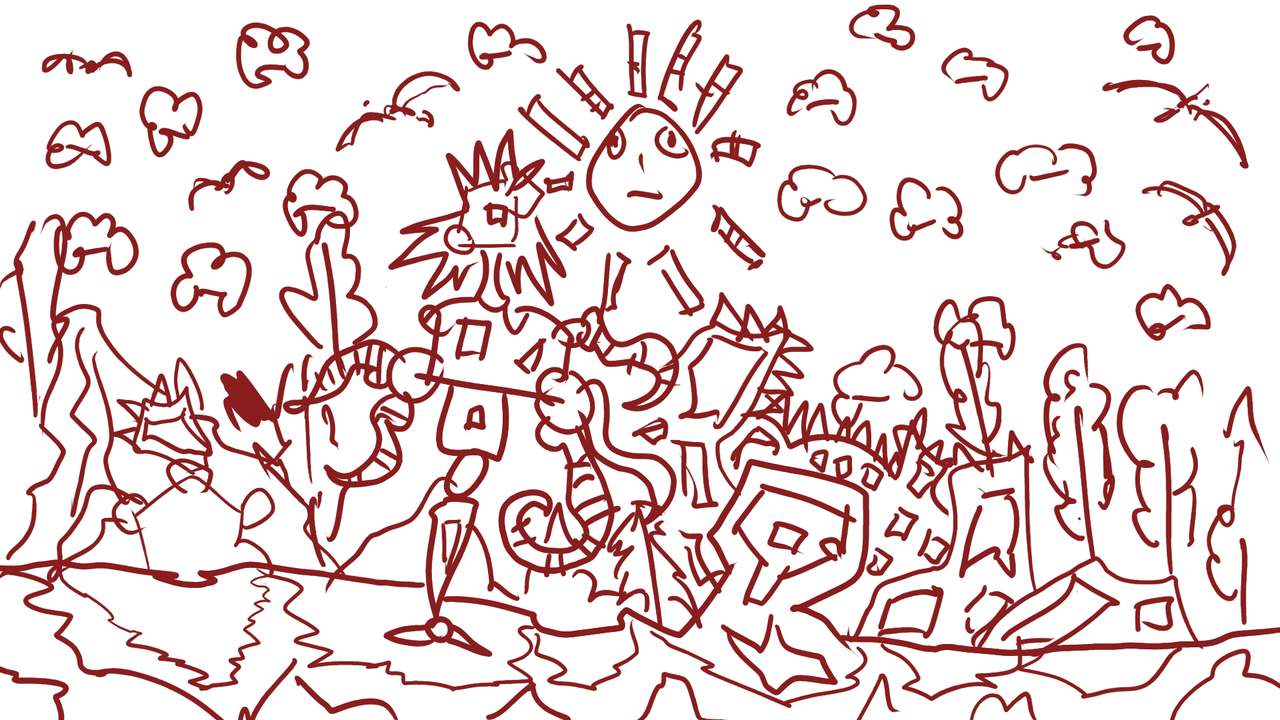 A sun with a face. I was going to add a face to Giangs sun but she stopped me. Likely for the best.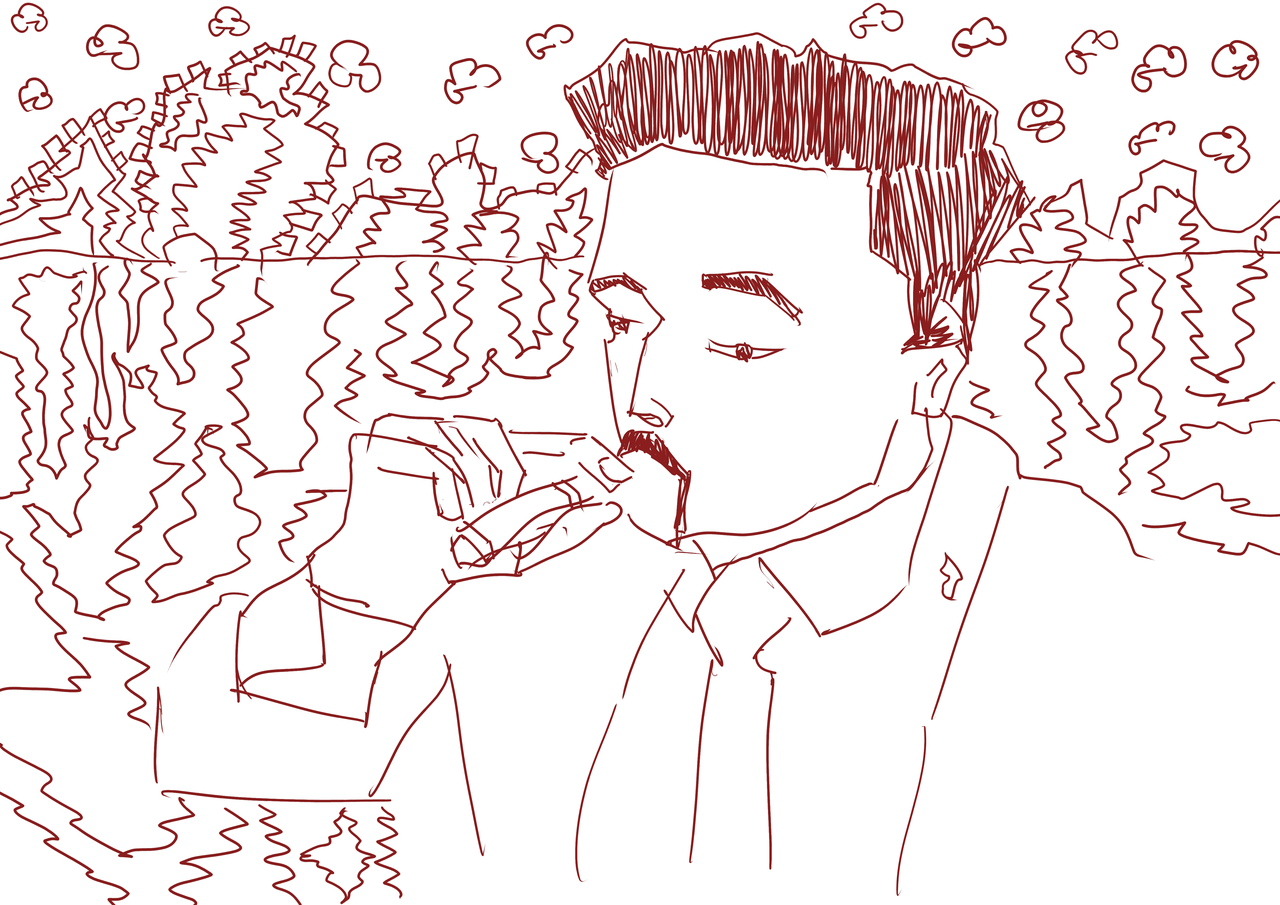 Drawing of nahez2421 smoking a cigar. Gangster.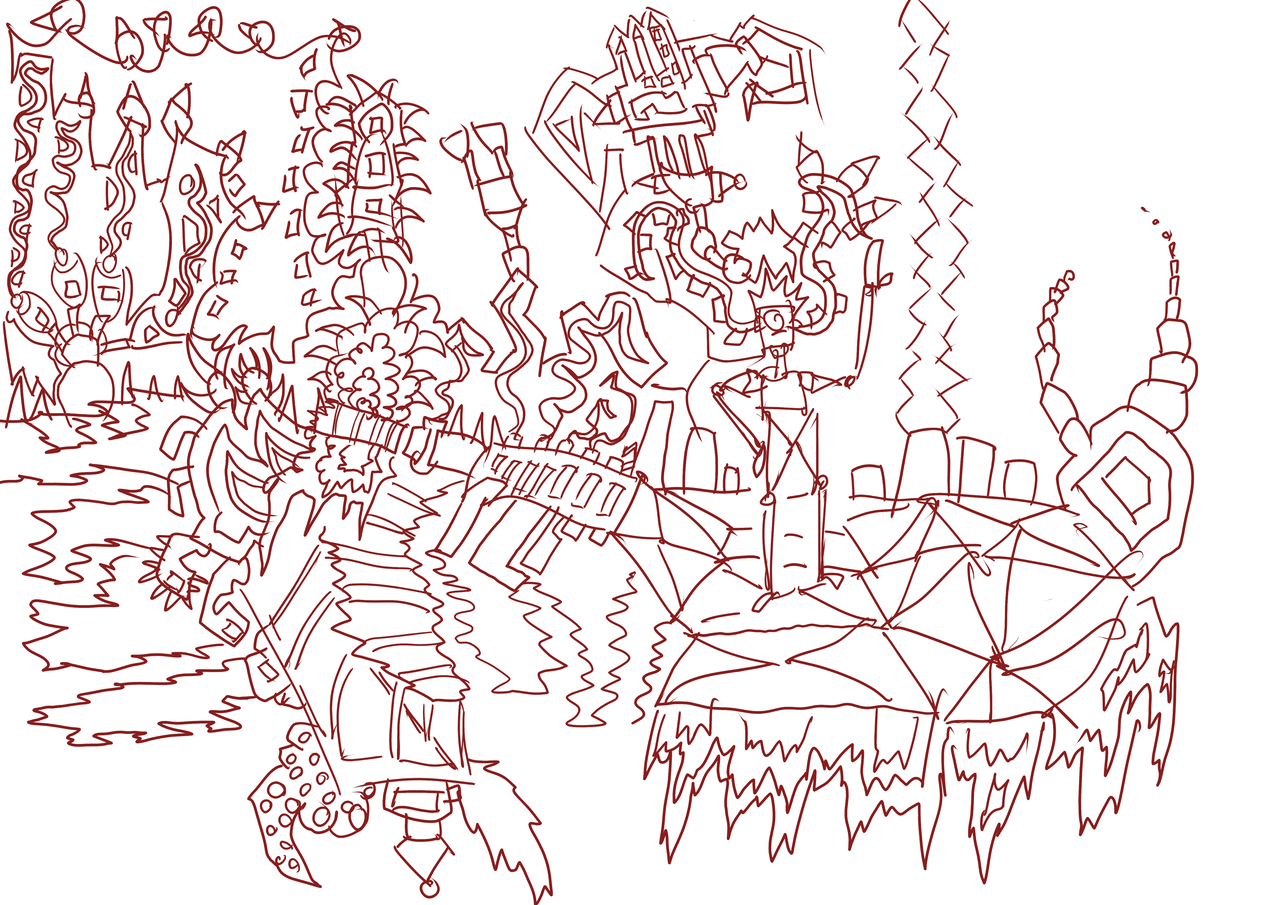 A character with his hand on shoulder, and in the air.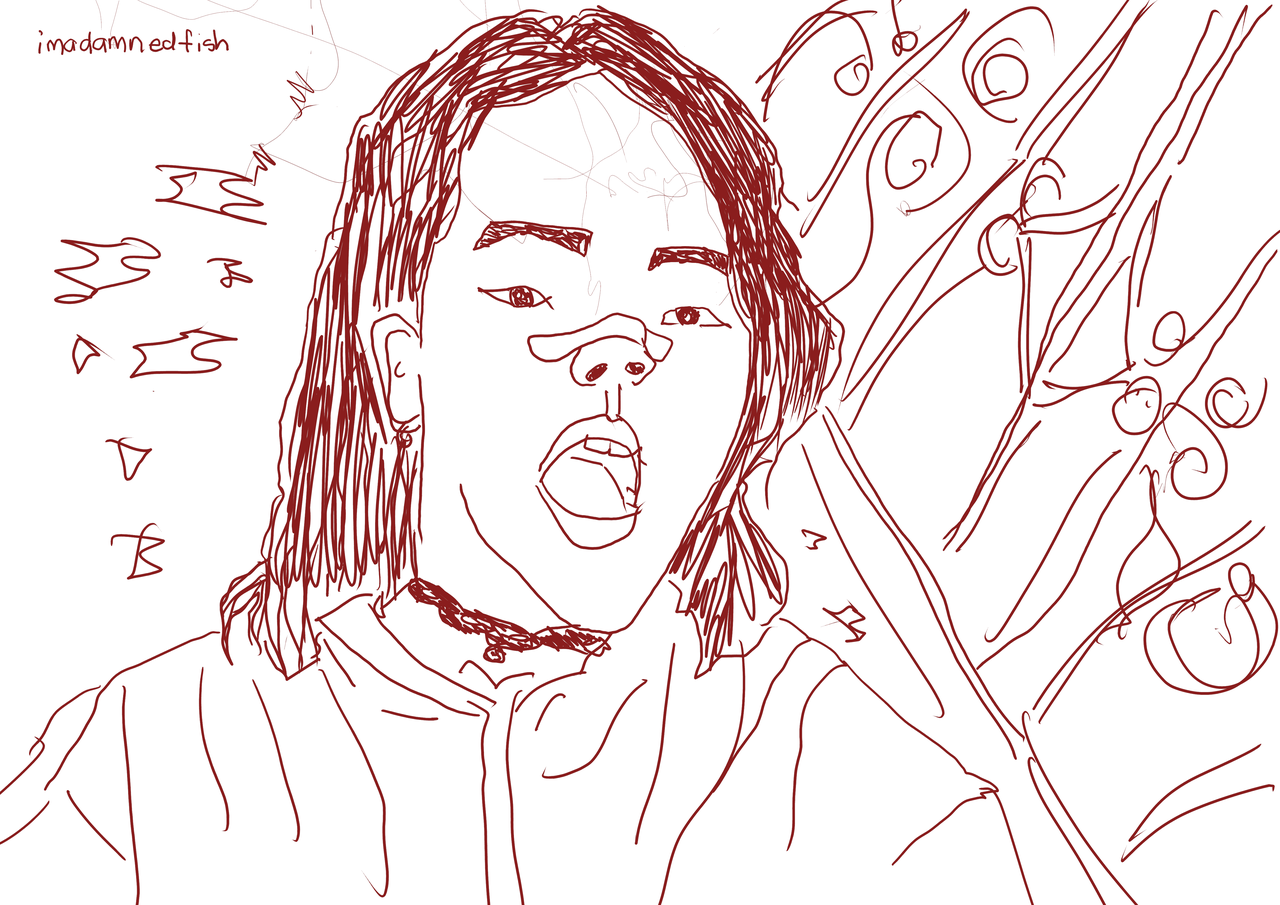 A portrait of imadamnedfish from rgd. I like the plaster on her nose, and the black chocker on her neck. Curly fence posts in the background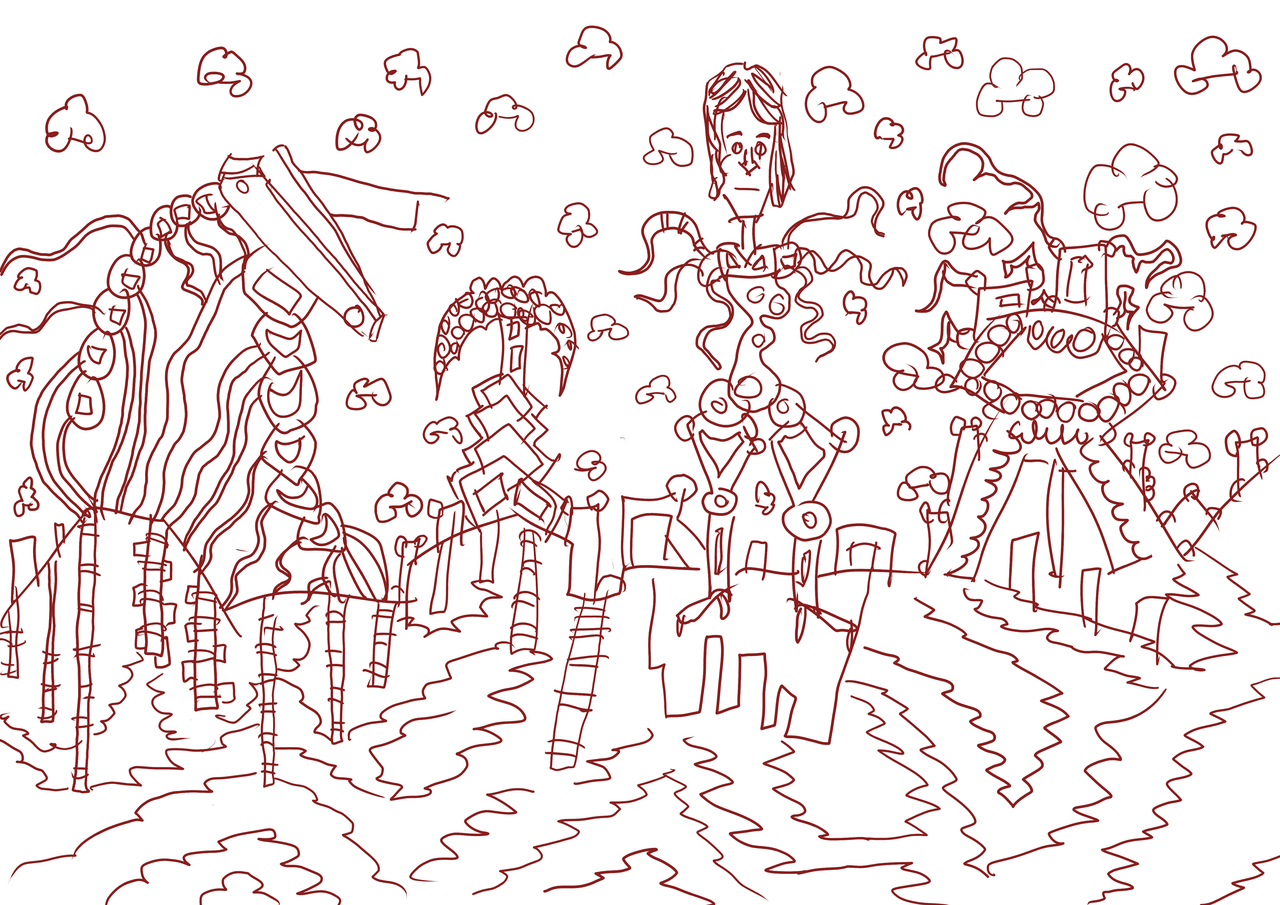 A character with longhair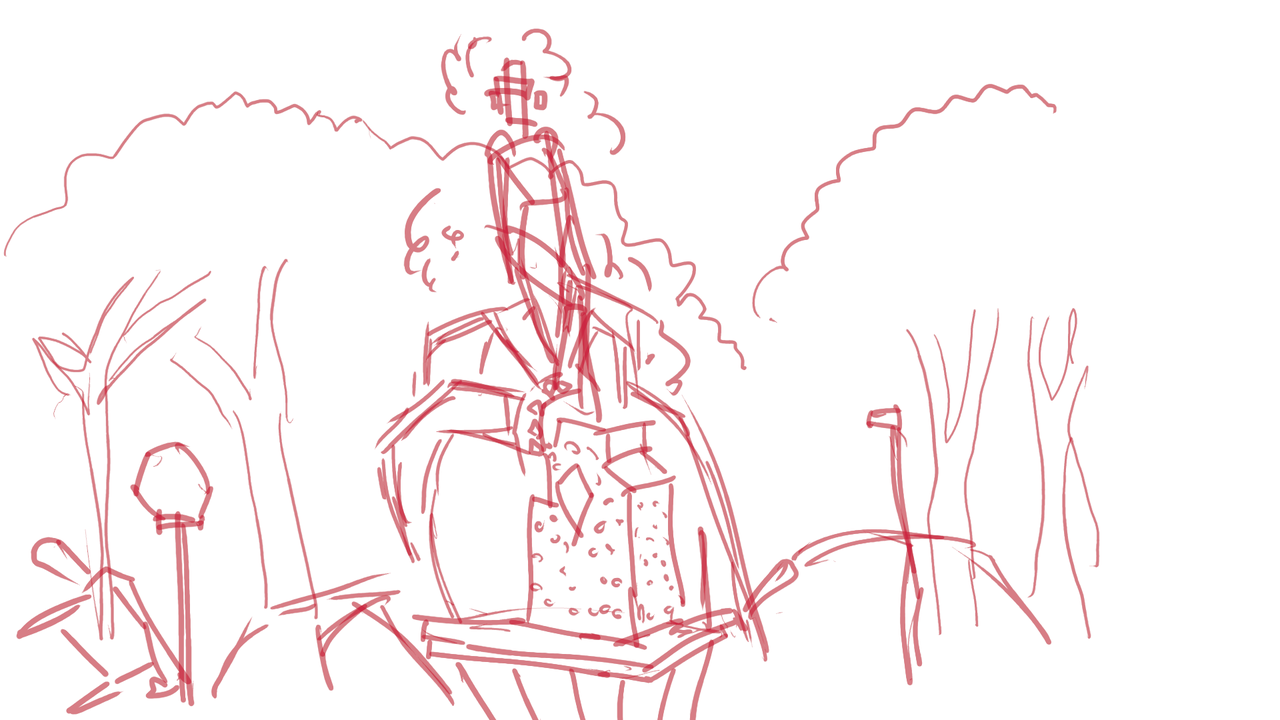 The final collab piece with Giang. We sat at Hyde Park and worked on this piece together. She added the trees and I added the statue and water fountains.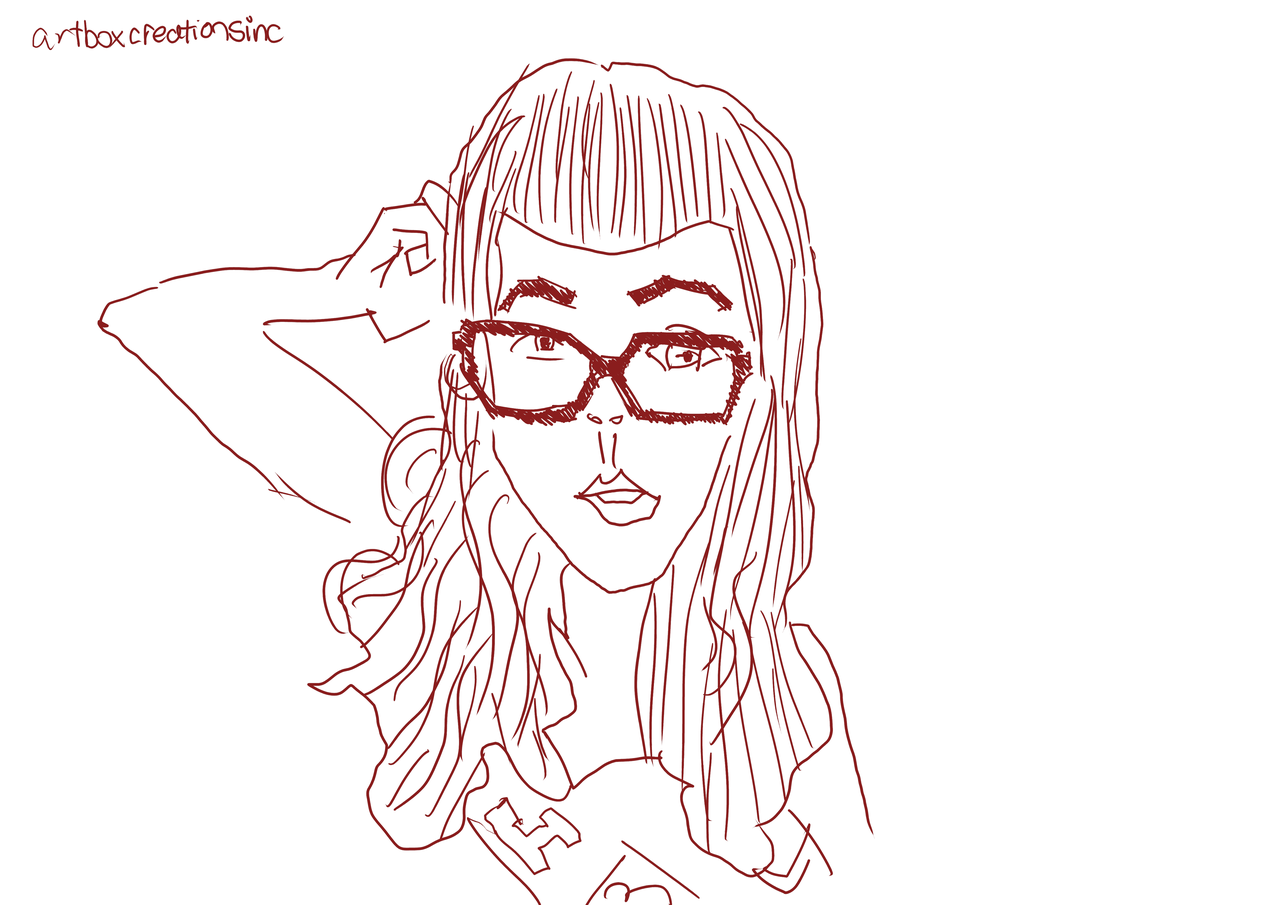 Drawing of artboxcreationsinc from rgd. I like her glasses and the shape of her arm.
Special thank you to Giang for the collab on several pieces in this post.
---