More redditgetsdrawn works. This time I'll talk about the works more because that last post I did with them was just lazy.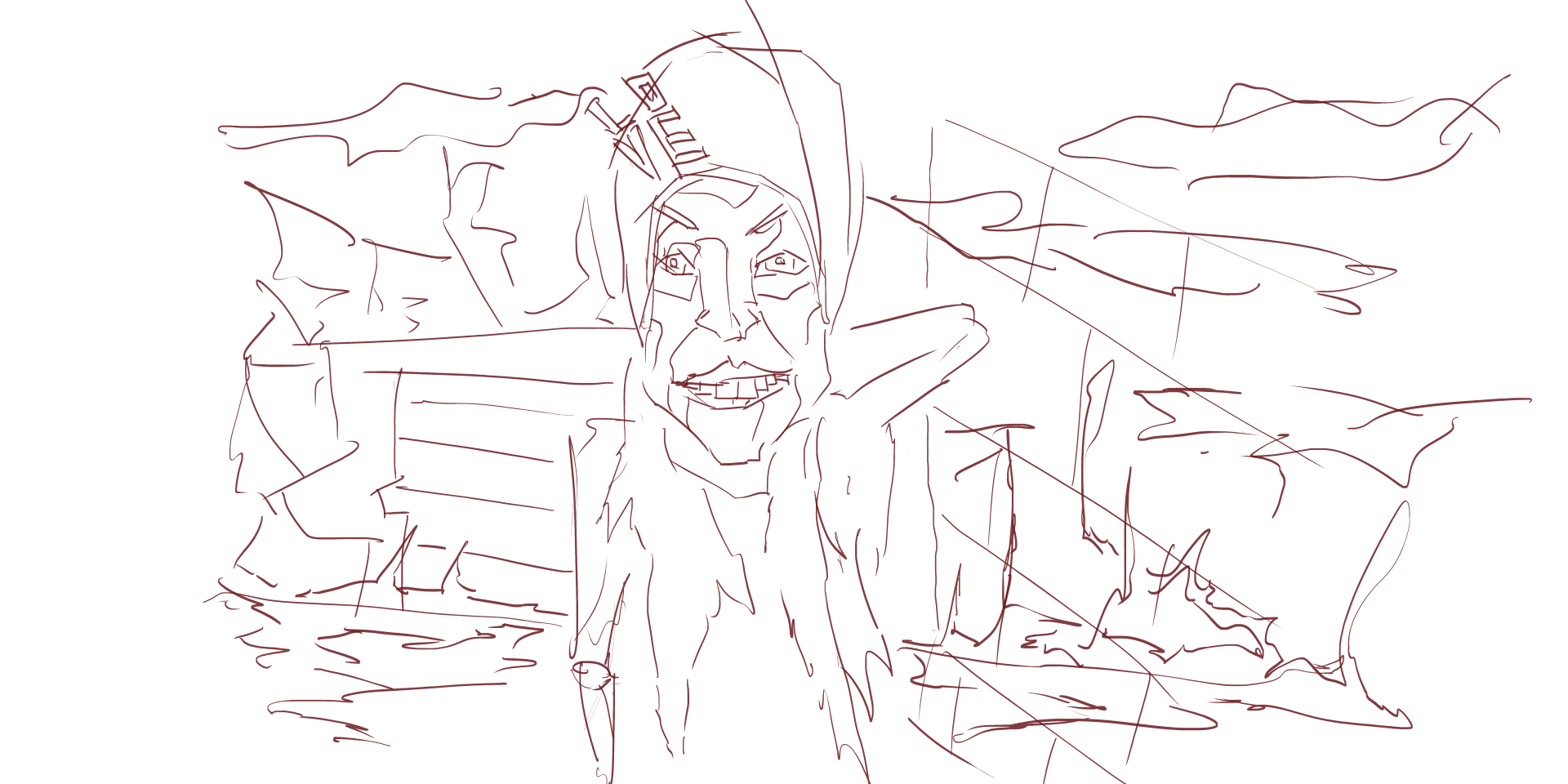 Not fulll body here, but from the chest upwards. Hats are always a fun extra, bit like glasses. Just gives me something more to work with - and makes it different from the rest.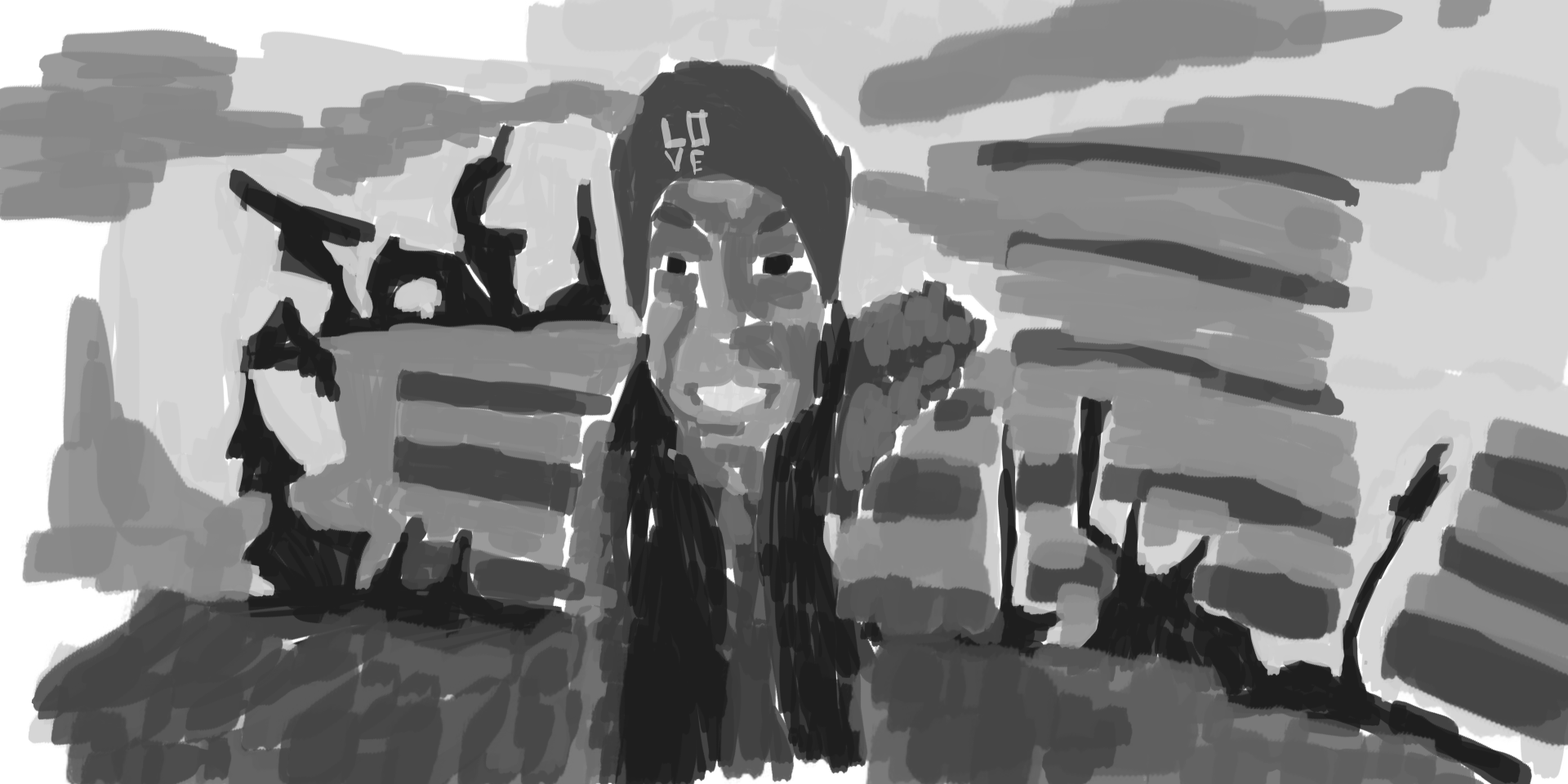 Office buildings stack in the background. Black creeps build their way around the building. The girl smiles at the camera. Not knowing the changes in the back.