I've been using a program called IOGraph. It runs in the background of the computer and records mouse movements - to create abstract artwork. I'm very interesting in this idea of letting the computer 'create' artwork and I've liked the several works made already. Here they are. 

1.2 hours of mouse movement in the early hours of the morning.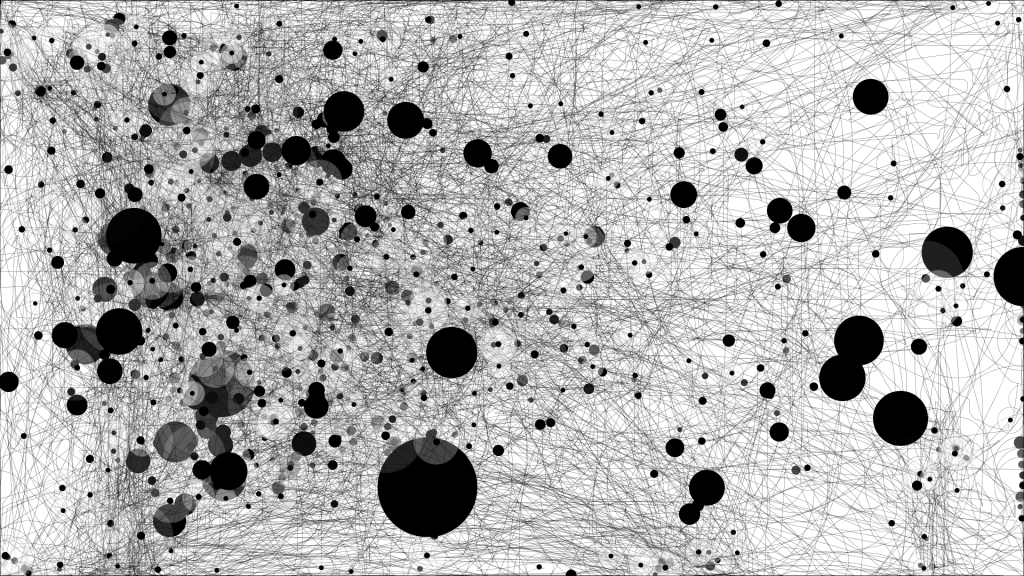 3.3 hours. As you can see far more activity on the left side of the page. The black circles are clicks.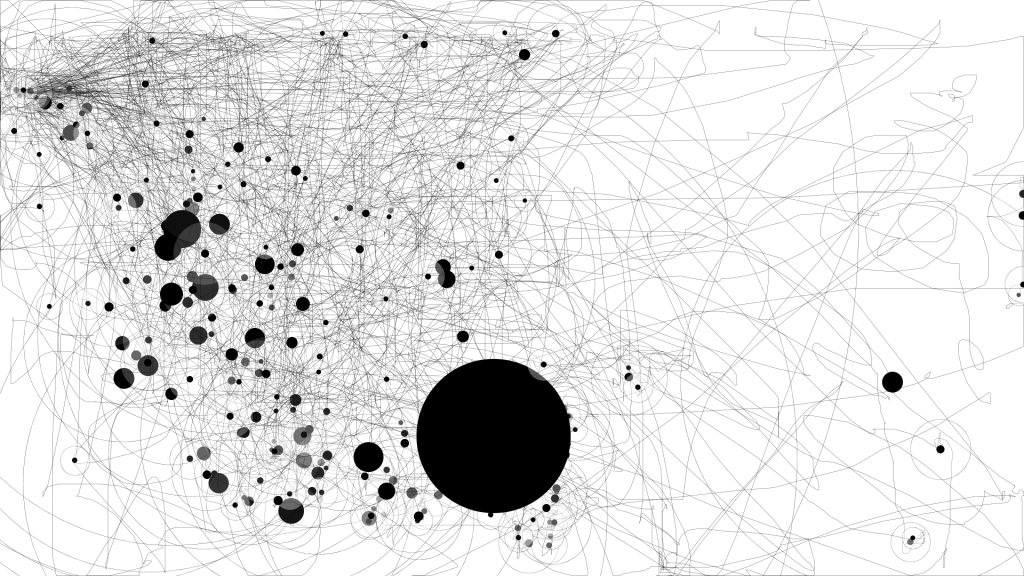 An hour. Guess whos using stumble upon lots? I'd like to see this program developed to create color, and be affected by keyboard movements. Still, fun program. I'll aim to keep it running and make regular updates of artwork created. Go download and have a go yourself!