I now have a Kobo Mini. At 5 inchs it's small, but it does the trick. I downloaded free epub files for it at first. But now I've uploaded a collection of epub files that I had sitting on my laptop. I now want to send wordpress/rss to epub and sync via calibre.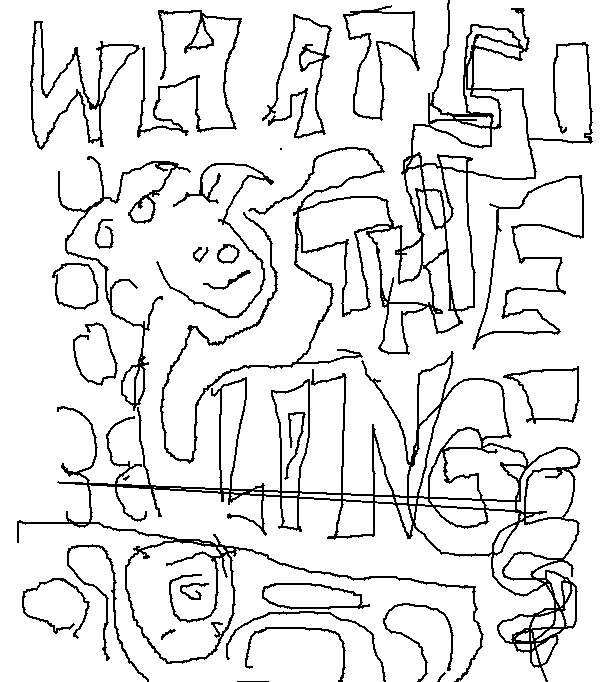 Drew the text/images from the milkshake container. Experienting with text. Larger brushes and the ability to change the opacity would be wonderful.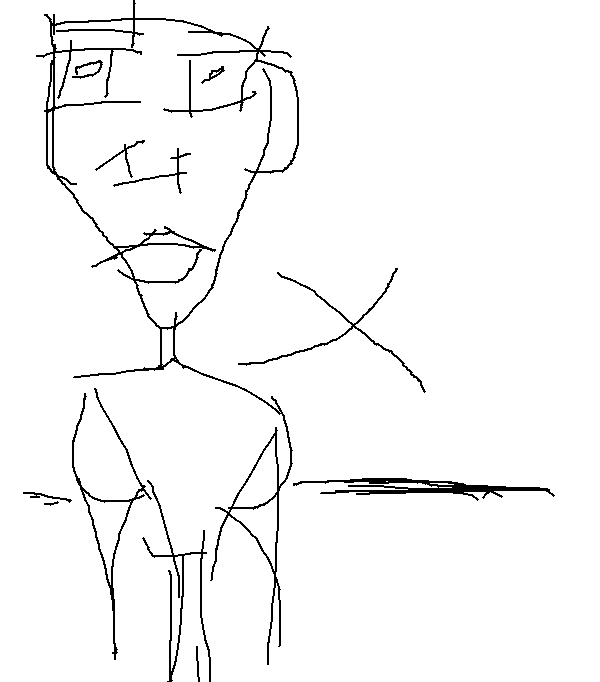 Character with a line behind him. Maybe the start of a landscape. The format for this Kobo file is 600 x 682. At least this is larger than the ipod touch... just feel restricted by the lack of brush options.