Happy New Year. Here's the first post of 2015. A series of GetsDrawn digital painting works. Three layers - line, grayscale, colour.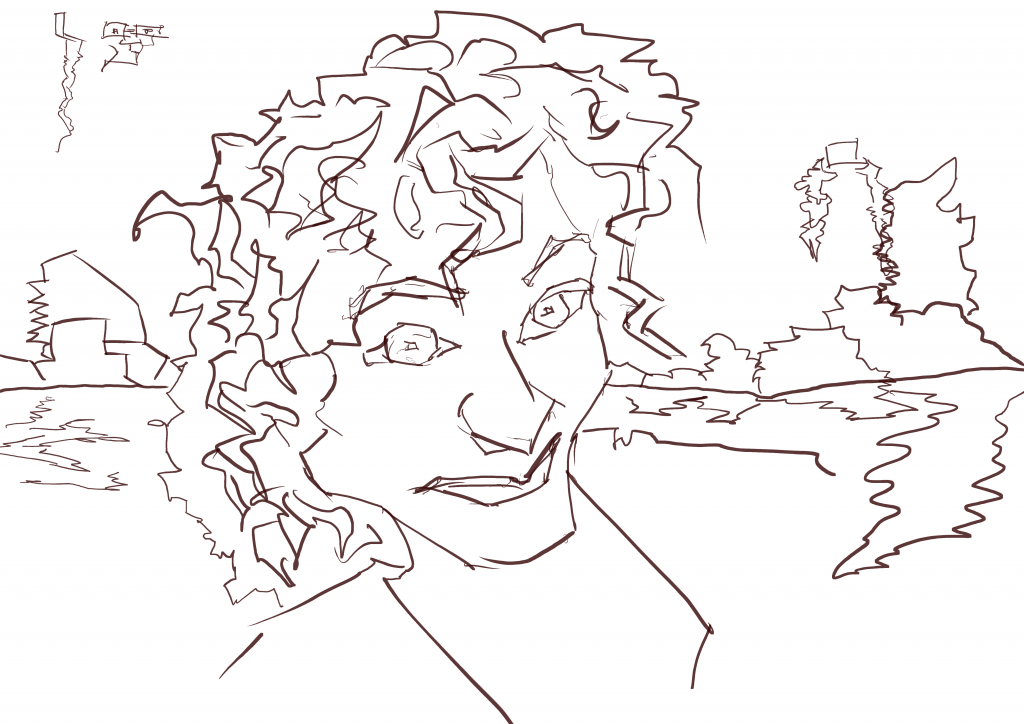 Line. Square spiky landmasses. Below - water. Curly hair is a focus in the portrait. Eyes are large. Neck and should simple.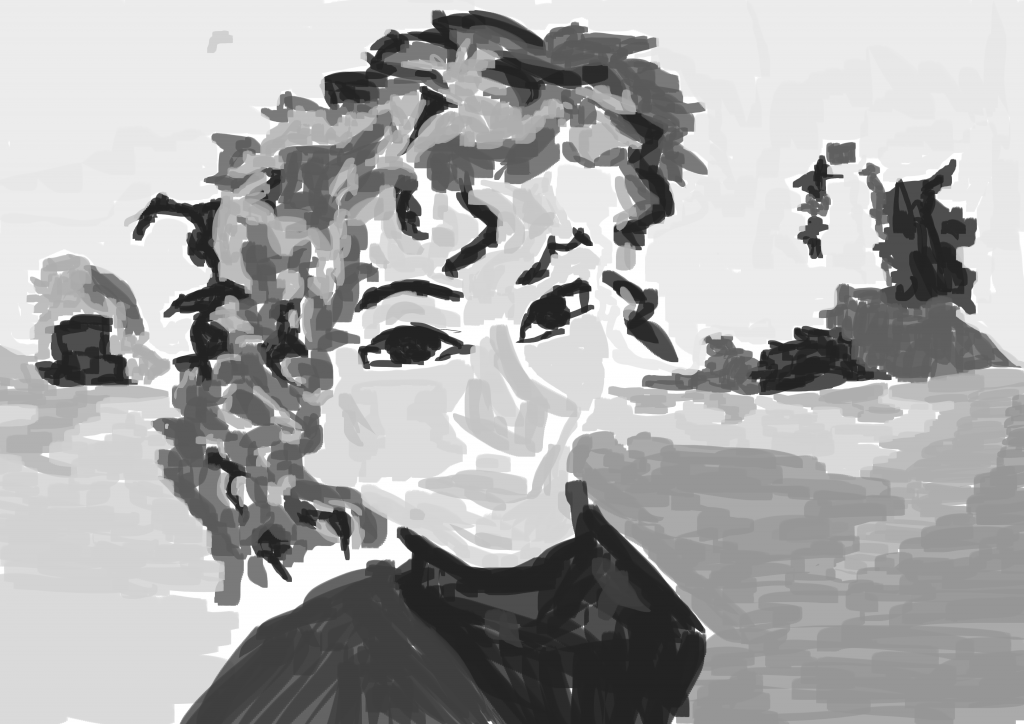 Simple light background with dark landmasses. Below the water is medium. Hair a mixture of dark, medium and light. Tones in face, light. Neck and shoulder are dark.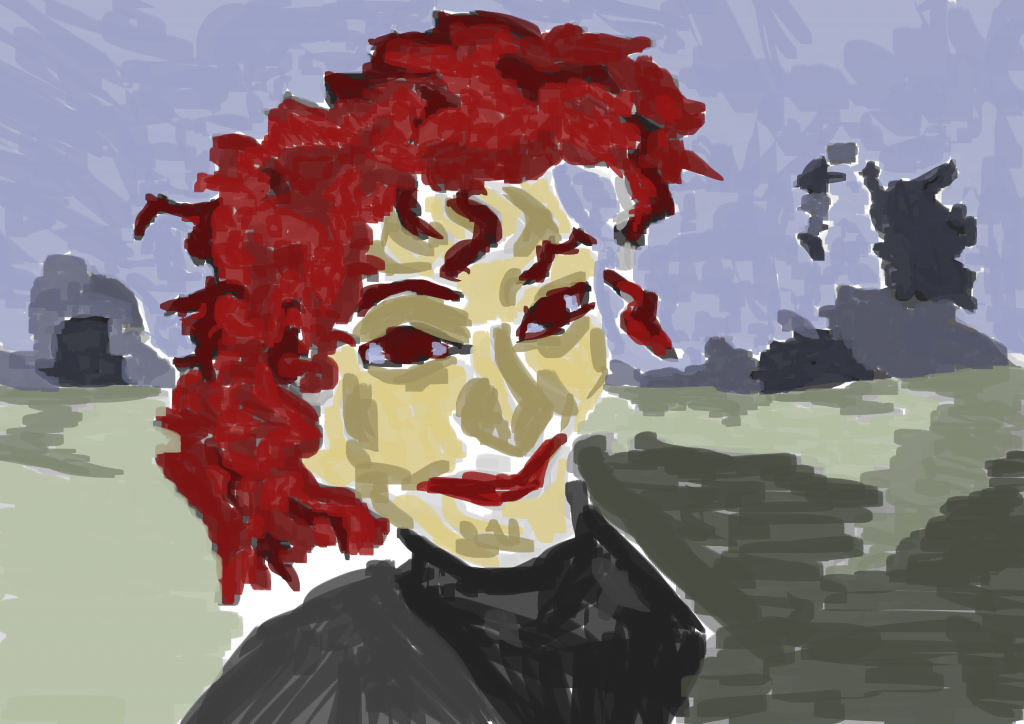 Red hair, eyes, lips. Yellow skin. Blue sky/landmass. Green water.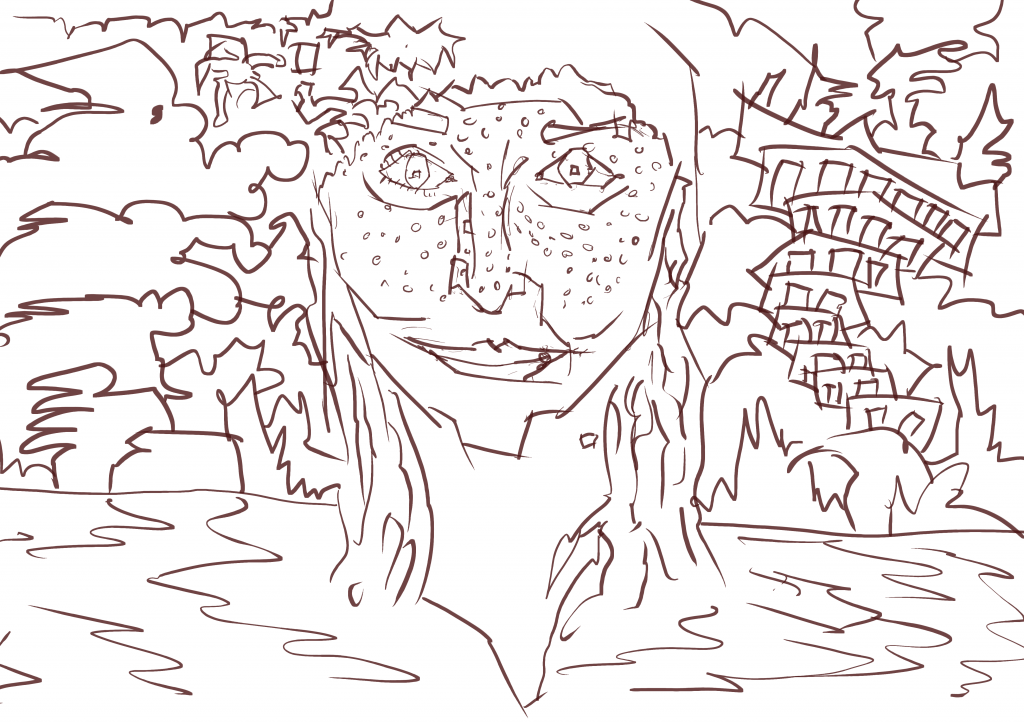 Developing the landmass in the distance to a building. Spikes still everywhere. Cute frekles on her face. Her hair is wavery. Water drifting on the bottom third.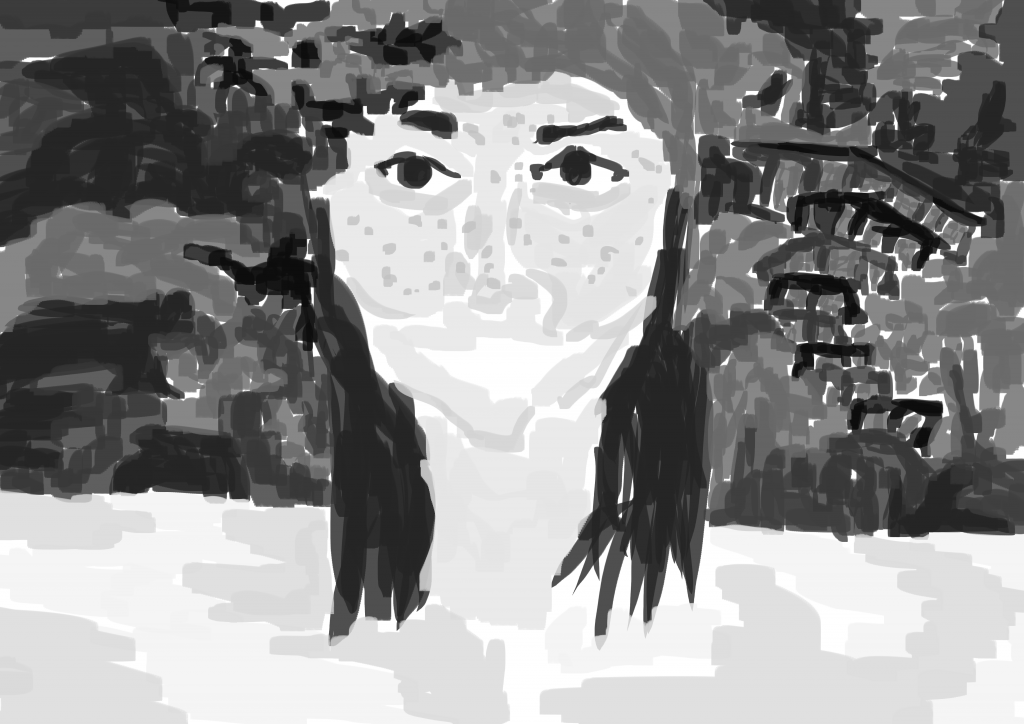 Merging the background landmass and sky into the portrait. Skin tones light, slightly darker for the freckles. Dark for background. Light for water.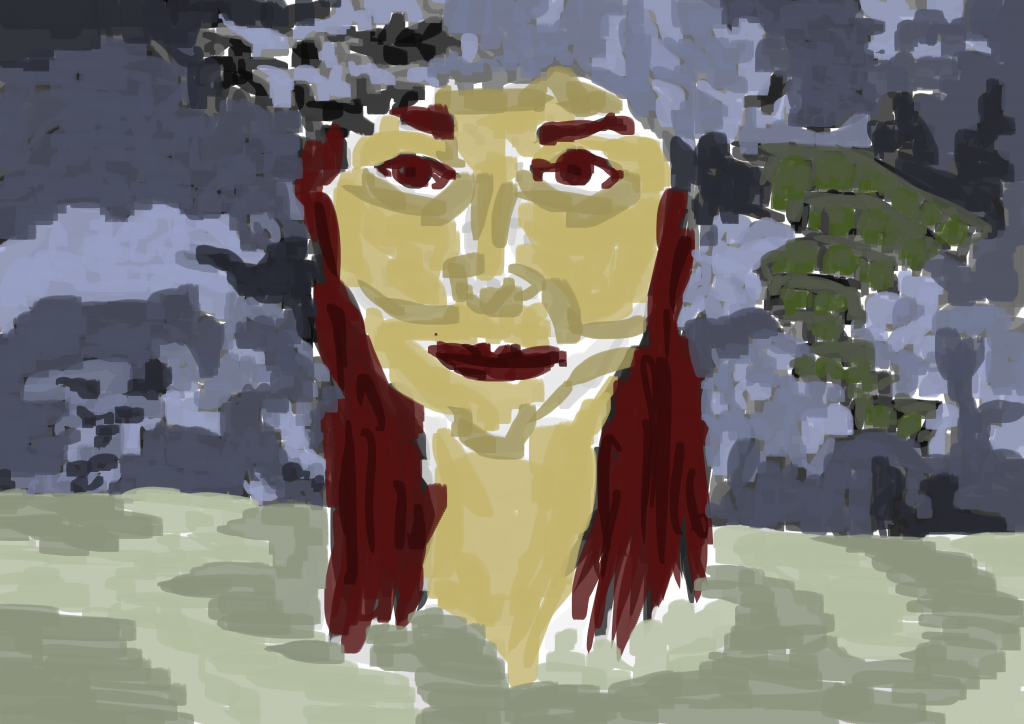 Colour helps differ the portrait from the background. Yellow for the skin tones, along with the doors on the building in the distance. Red for hair, eyes, and mouth. Green for the water.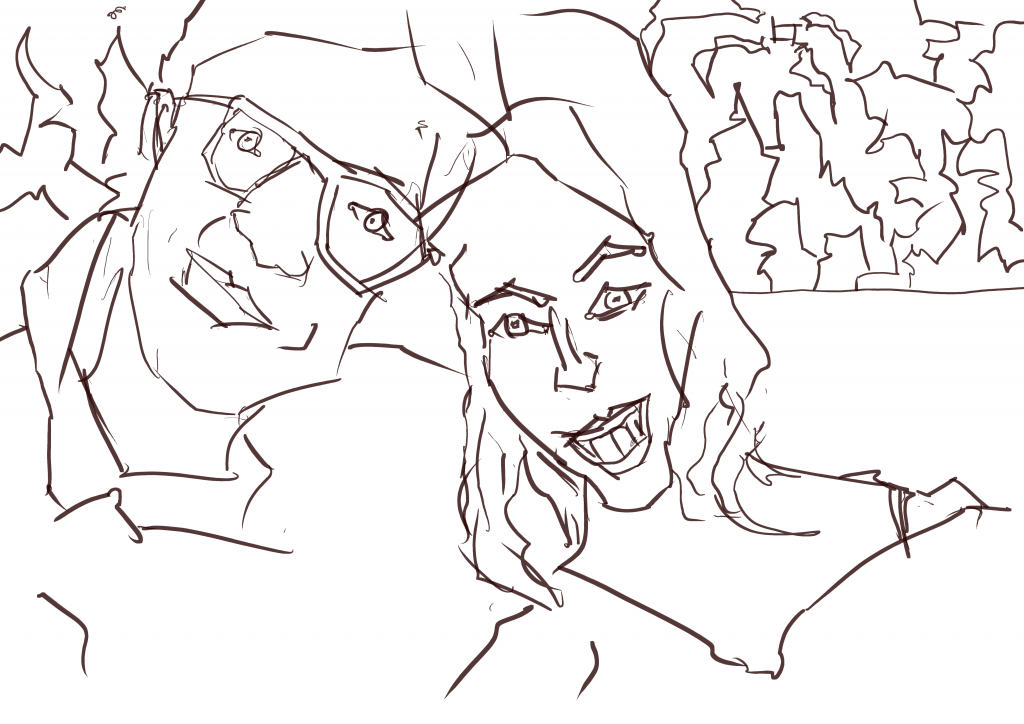 Two portraits. Glasses are always enjoyable - part of the reason I choose this. Simple spiky landmass with spike sun. Plain nothing for below the line.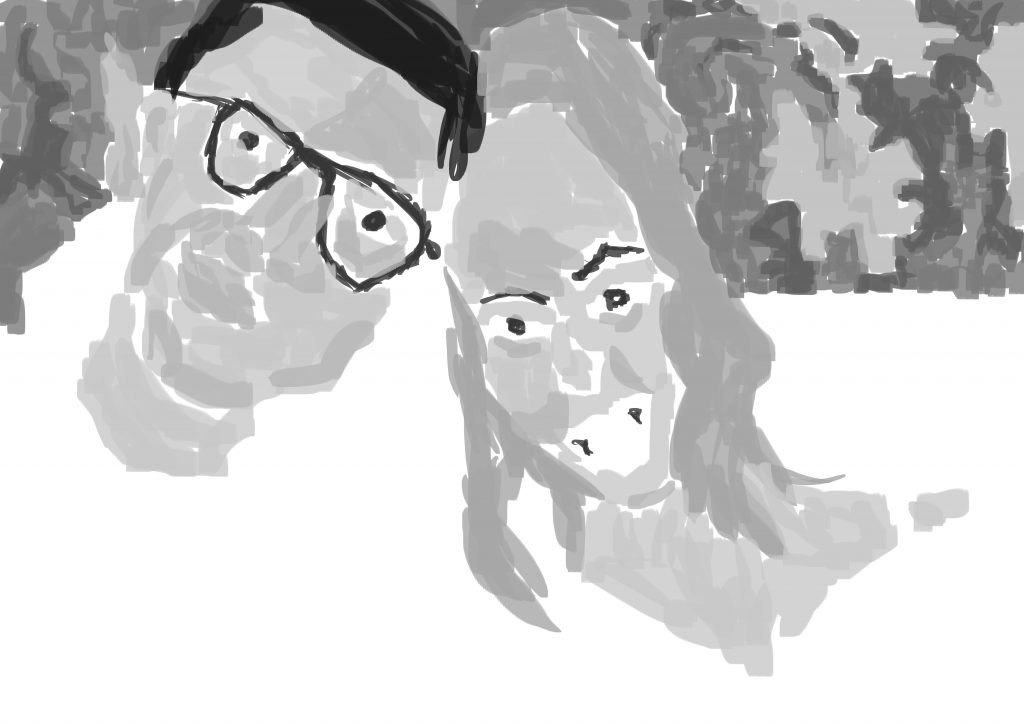 The tonal grayscale layer is simple. Ignored the water and clothing areas. Hair was dark and medium skin tones. Medium for landmass/sky. Hair is the darkest area.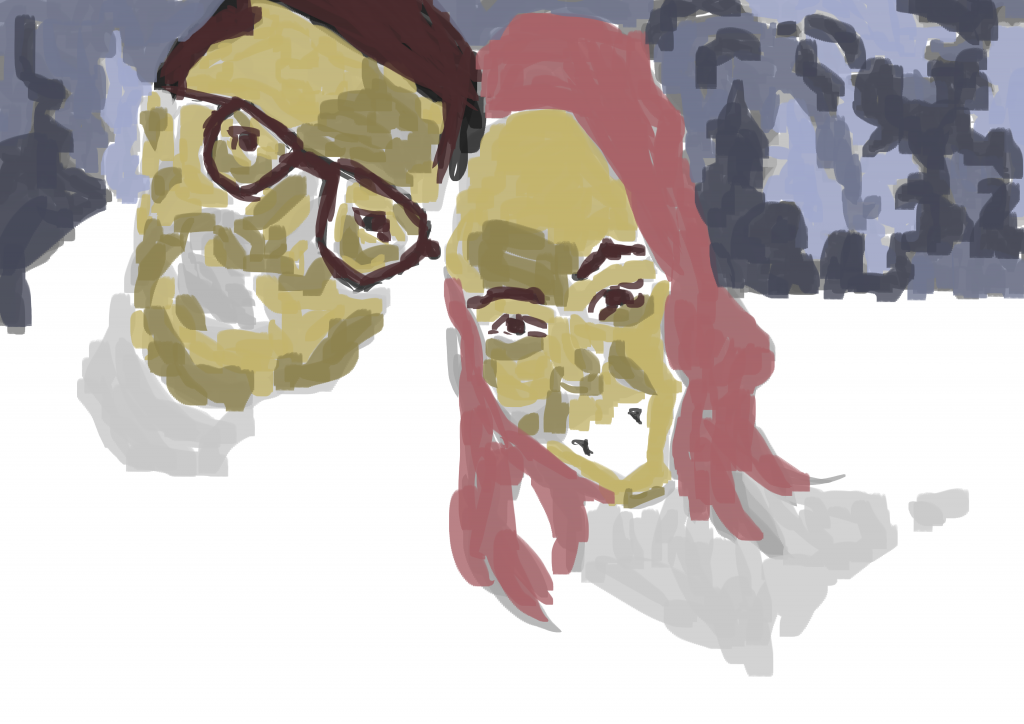 Mixing it up with a very light red for the blonde on the right. Blue for the sky and landmass. Missed yellow on the necks.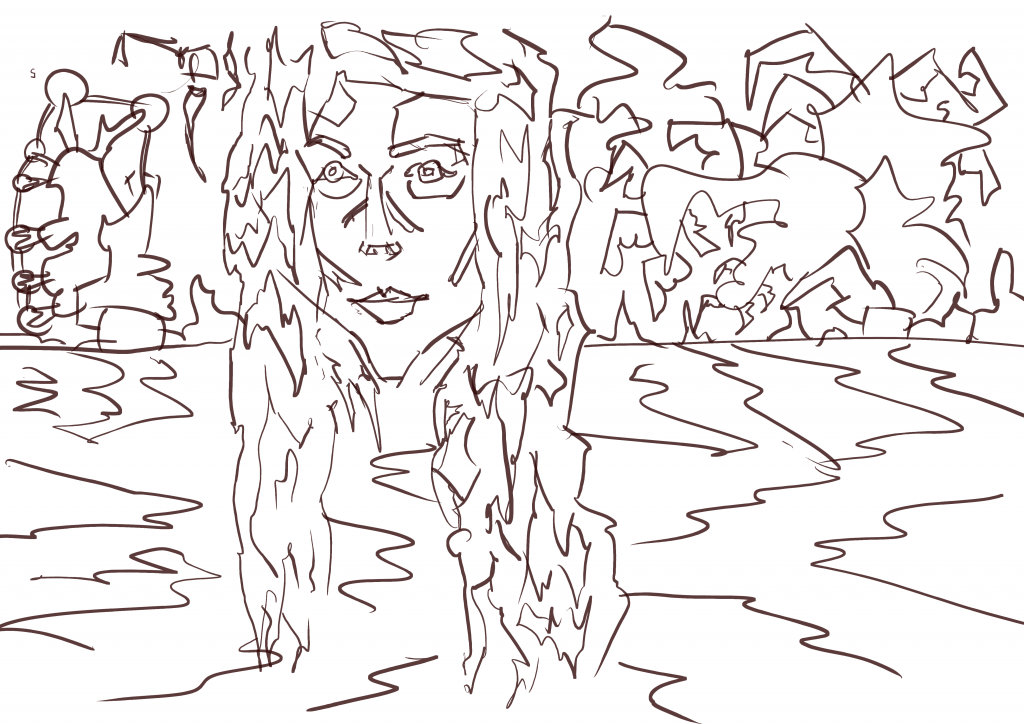 Circus wheel happening on the left in the distance. The reference was a photograph portrait of Lana Del Rey. Spikely landmass. An ocean flows into the foreground.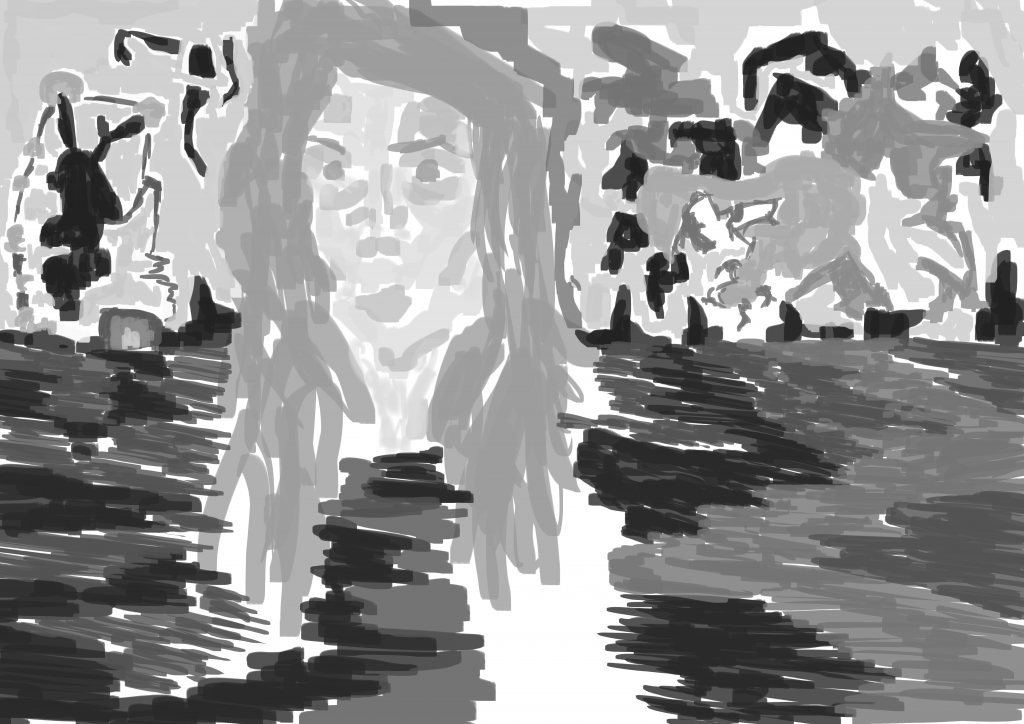 Light for the portrait. Dark for the key landmass in distance - wheel, spikes, and small islands. Medium dark for the ocean.   Red for hair and eyes. Ignored mouth. Yellow for skin tones. Large brush strokes for the skin. Blue for the sky and landmass. Very dark blue in areas.  Green for the water - again a very dark green used.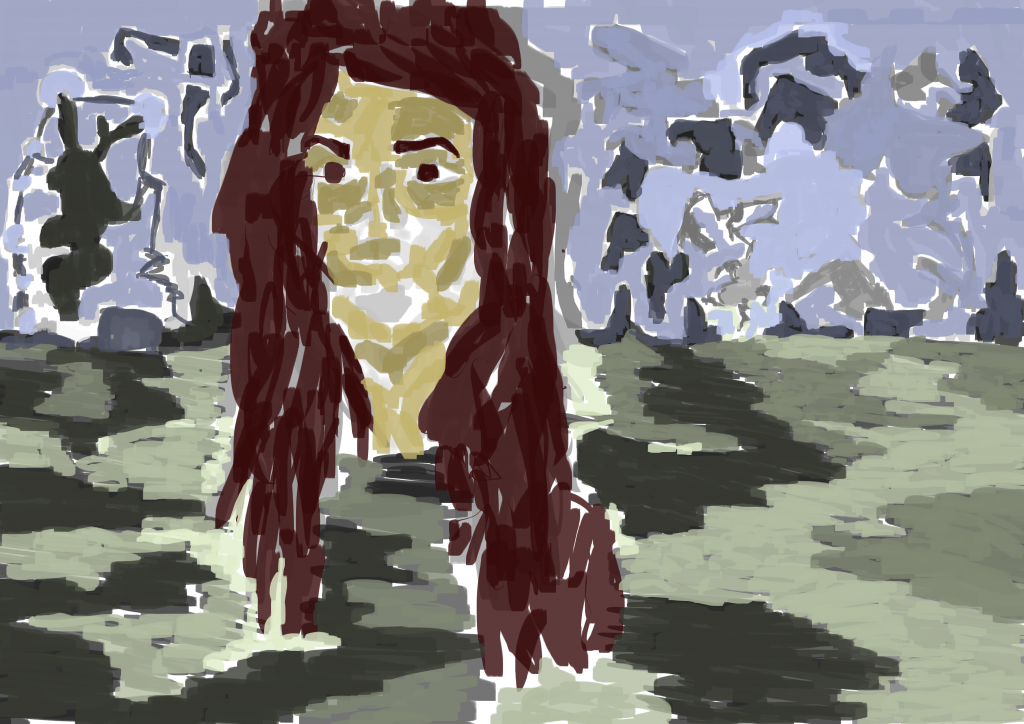 Hope you enjoyed these digital paintings completed in gimp on my Dell laptop running Fedora 21 KDE desktop.