I've taken a break from the digital painting till my new nibs arrive later in the week. Instead I've been working with Python - Pygame and Autopy. Something different. Still trying to get out and draw everyday -  have had some beautiful days here. Here's some of my drawings that I'm planning to take into GIMP in the near future. No traveling currently so all these are around Levin...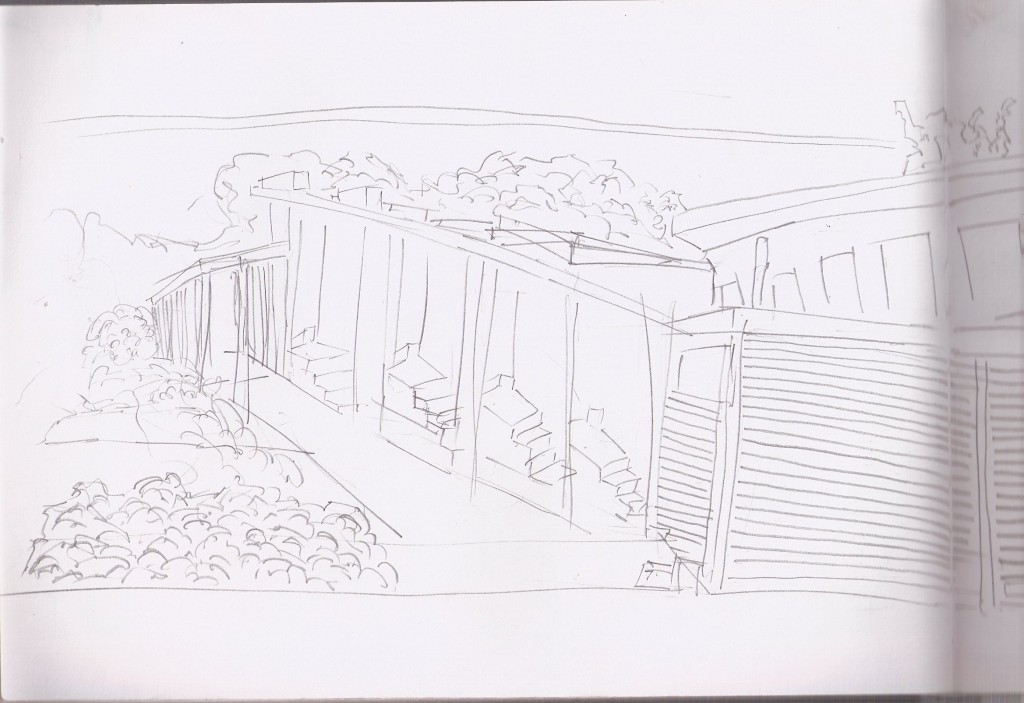 Levin North School again. Sat in a similar place I did as last time. The perspective of the steps was certainly a challenge - I still struggle with it.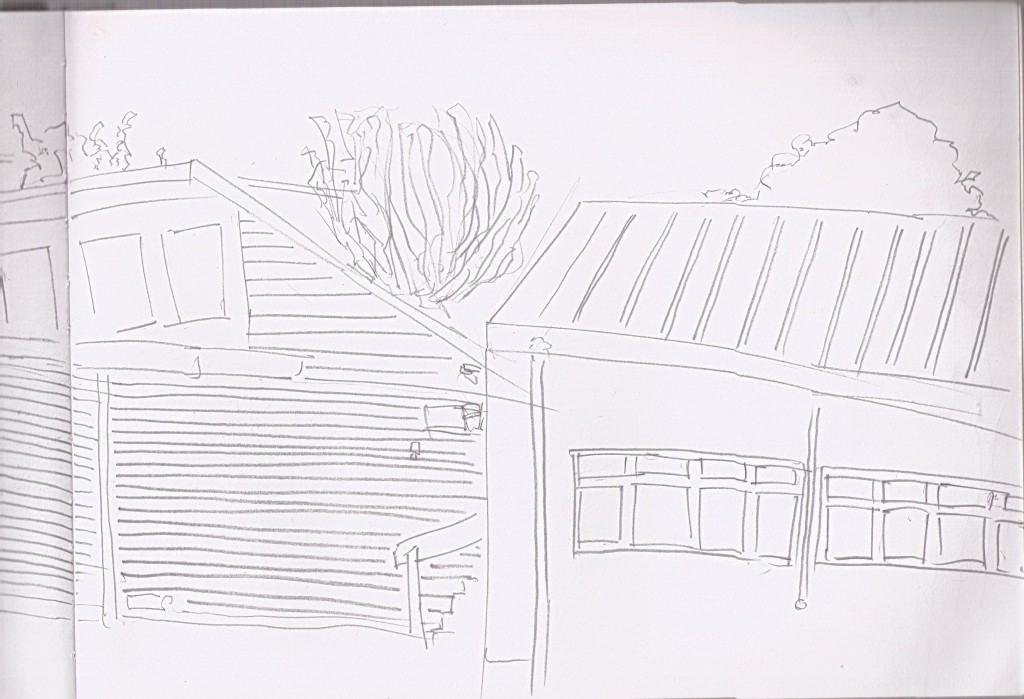 These stripes are used to show the bump in buildings. Helps with the directional feel to the image.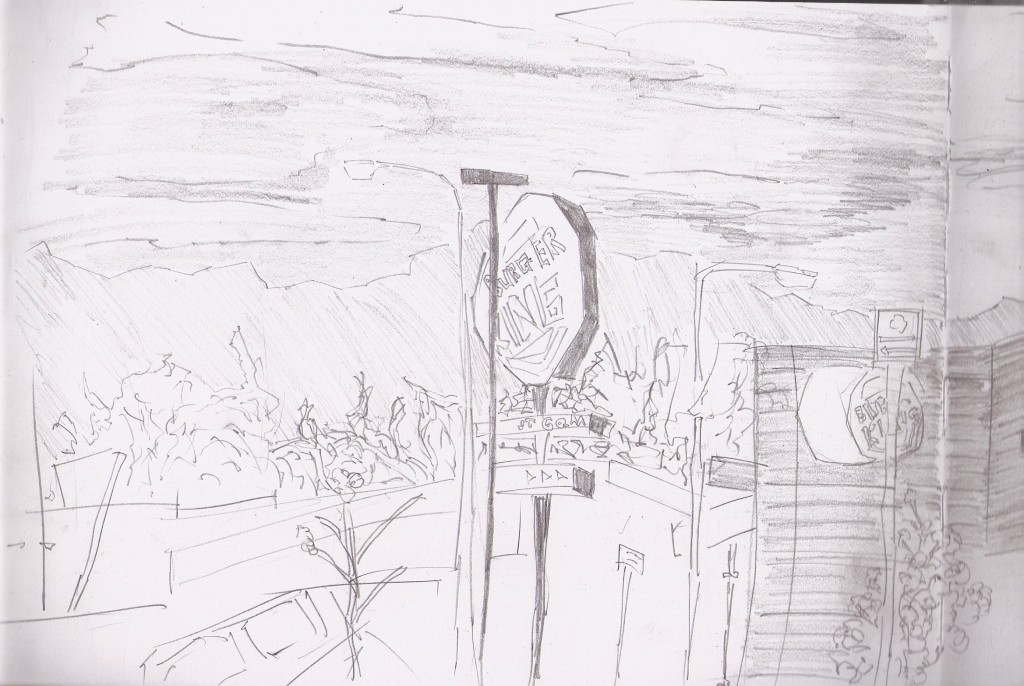 A quick shop in New World before this one - rice crackers, humus, and a creaming soda. I was able to relax in a chair well drawing this scene over looking the New World carpark. Burger King is new for Levin. I hold no interest in it but the sign was fun to draw.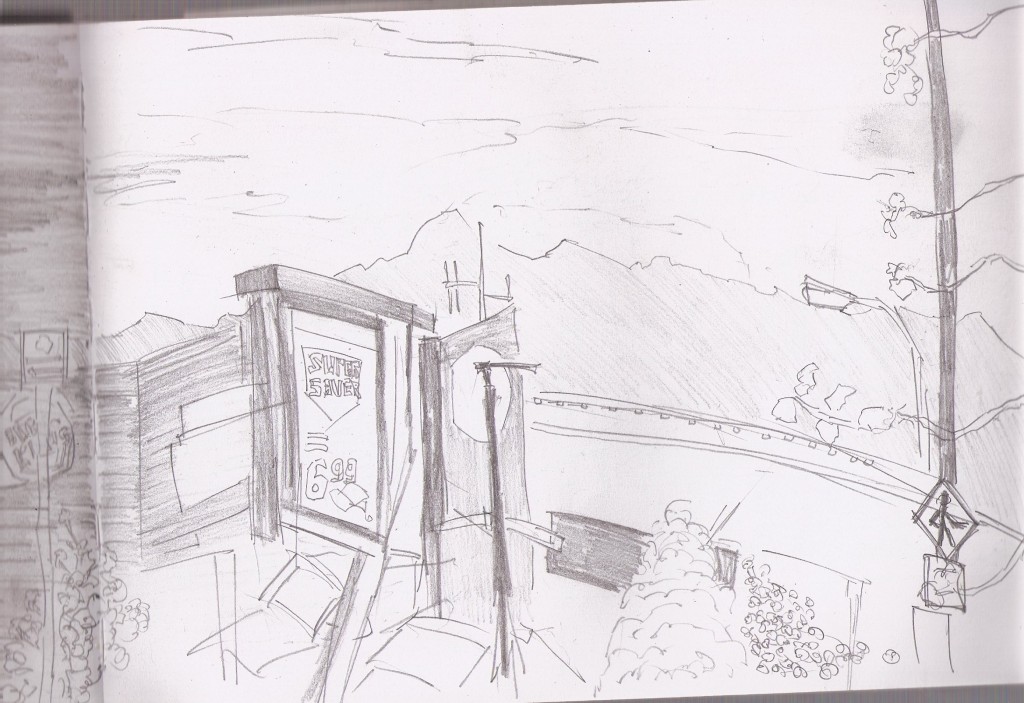 New World billboard on the left. Mountains in the background which I've covered with a 45 degree shading movement. Couple of plants peeking out in the bottom.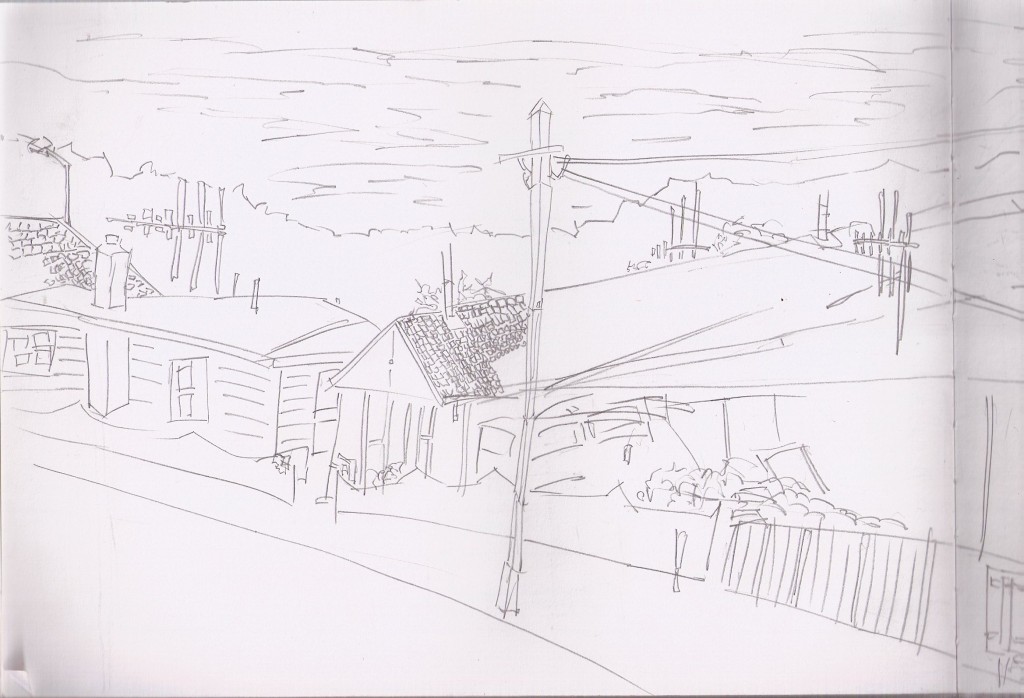 Sitting out front of my old High School - Horowhenua Collage. VIew of the start of Bath street. Powerpoles, fences, gardens. What more could one want?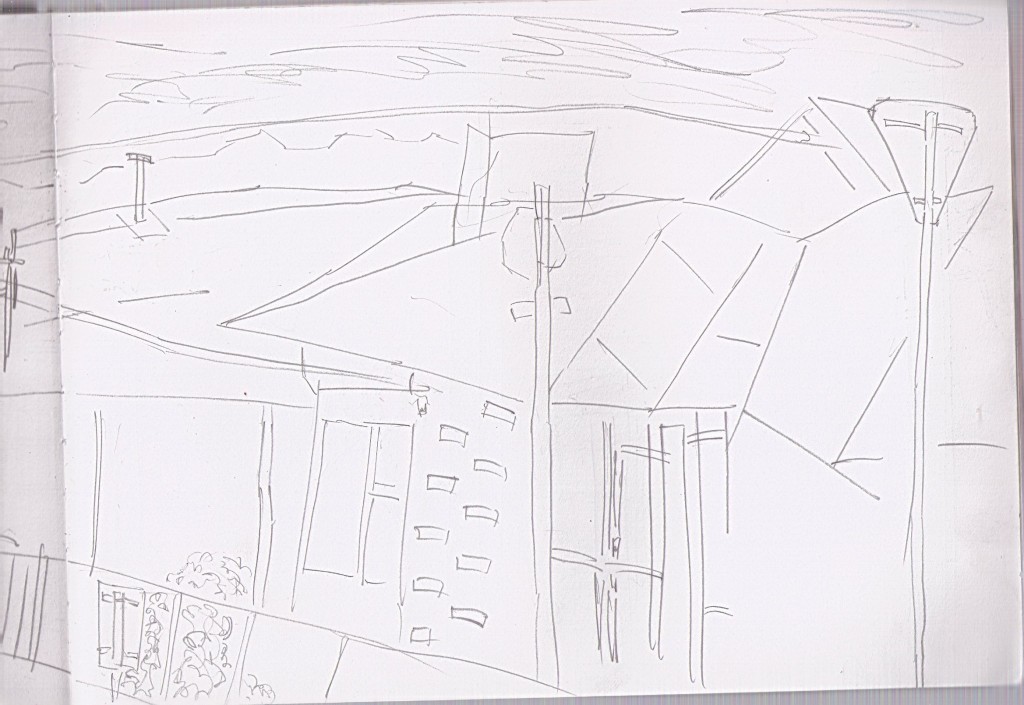 That first page is nice after looking at this garbage. Carry on.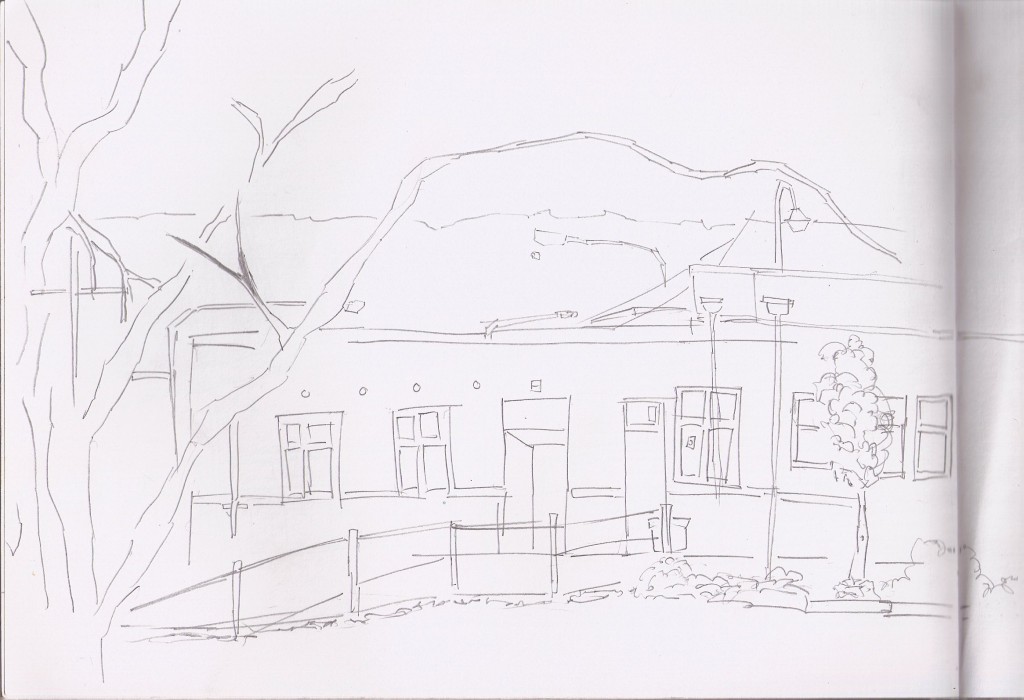 Sitting outside the swimming pool drawing the building behind the skate park. I've been trying hard not to mess up the scale of items, it's just about taking your time and really looking. Any fast moves and it's all over.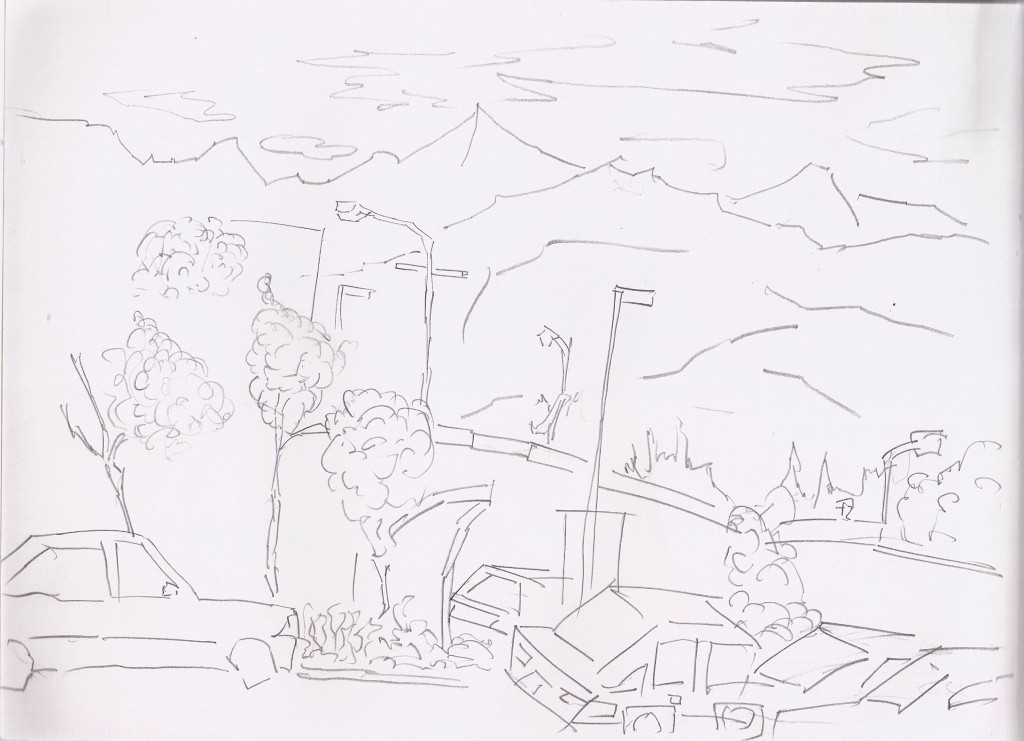 The mall carpark. Cars are becoming more frequent. I don't think anything is harder than something else, it's just about looking.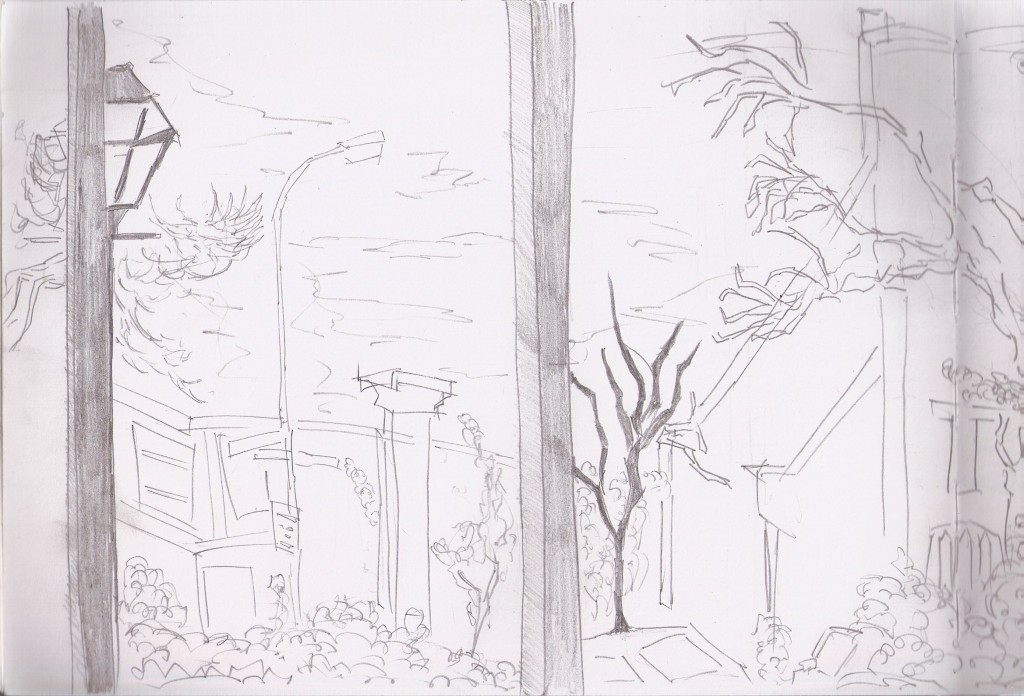 Plants plants and more plants.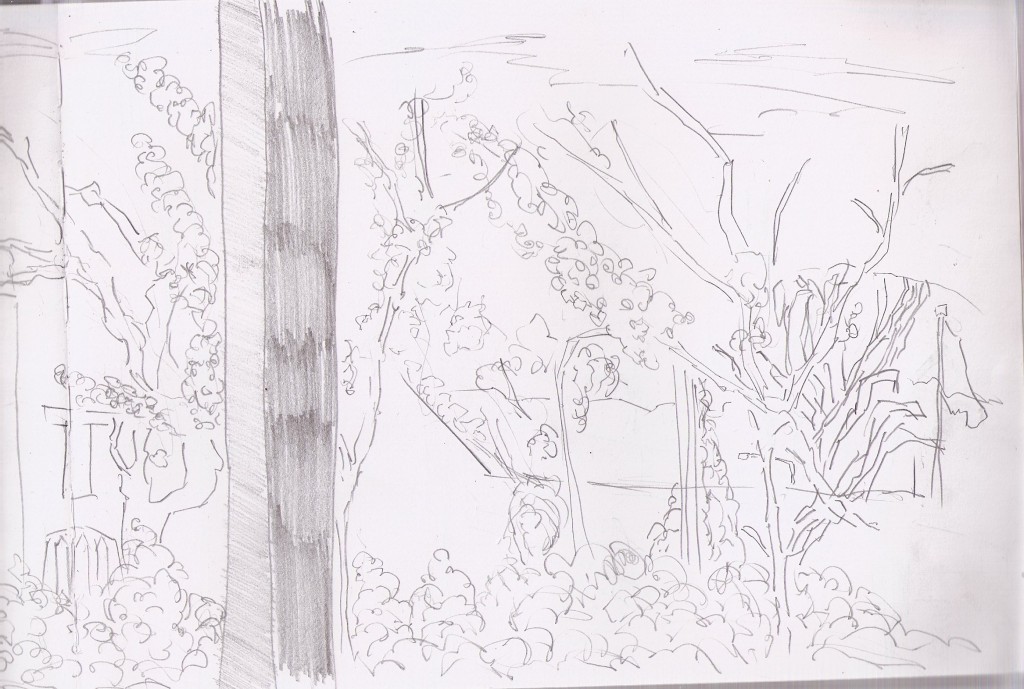 I do enjoy drawing those plants. In the past I had just focused on the branches but those leaves are becoming more frequent.