Over the past several days I havn't drawn or painting. I needed a break from it. Instead I've been working with Source FIlmmaker (and a bit of blender) and playing Guild Wars 2. Source Filmmaker is the most helpful. Guild Wars being so damn fun. It's important that I keep exploring new programs. I find learning a new program really helps in learning. I believe people should have the option to learn video/animation/game programs from any age. This is why I like Open Source. Now, Source FIlmmaker isn't open source but it is free. When I first used the Source Filmmaker I used these Valve Tutorials - they helped but it was best when I just played with the program myself.  I've done this a couple of times - with on Wednesday having the most success. Everything was coming together. This is where I really started getting into quick camera cuts - using a range of different angles. The jump is repeated 3 times - I've just done a different camera cut each time. The camera is certainly fun to play with. This is split into two parts - rag doll animation/lighting and a Scout battle. I used rag roll characters from Half Life 2 and Left For Dead 2. I really want the models for Counter-Strike: GO. I've been watching my brother play it - graphics are looking hot. With the Rag dolls I animated the scene with some simple movement - head and arm movement. I also added lights in and animated them to move. This gave some interesting lighting effects - especially with added colors. Scout battle. I recored all these Scouts fighting then worked though the scene placing the camera in areas I thought looked good. It was alot of cutting, but I'm happy with it. All it needs is a story/sound/music. Here I've explored the moving camera. Now I know how to animate using the Motion Editor I can apply this to all - like cameras. Twists and turns. This video started with some very quick camera follow shots - followed by slower aerial movements. I'd like to develop some cool 3rd person views.   Here' an example of some of the camera tests I'm working on.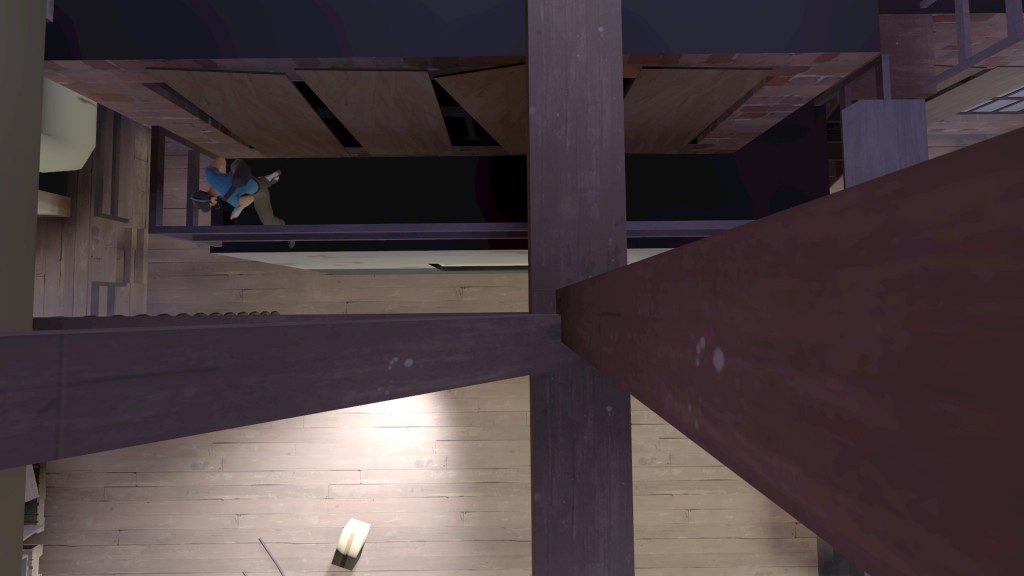 Up the stairs and looking out. This view changes when the character moves forward on the stairs on the right.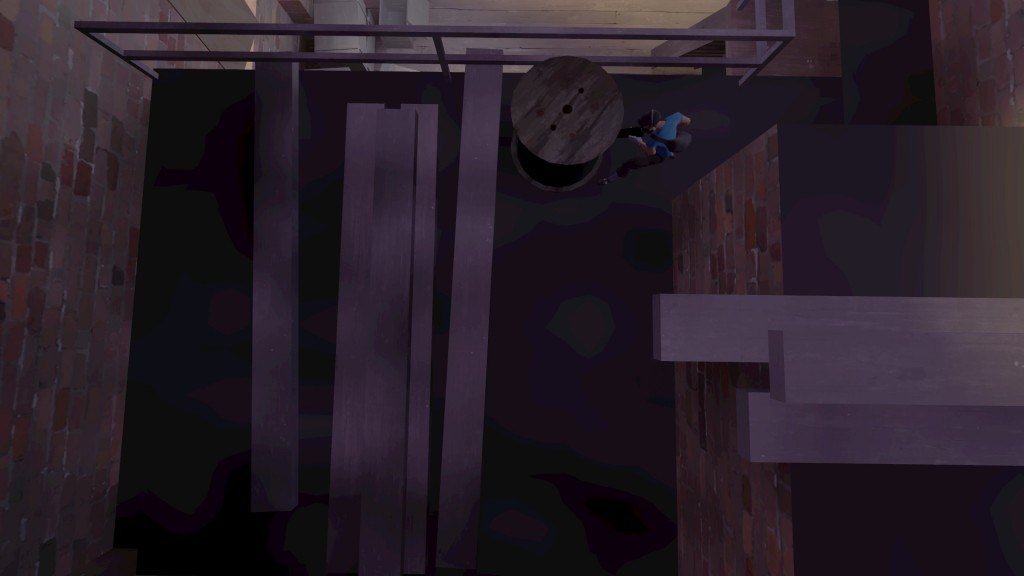 Here's the other side of the stairs. As you can see I've figured out how to remove the line that was going from the top right hand to the bottom left. Nice.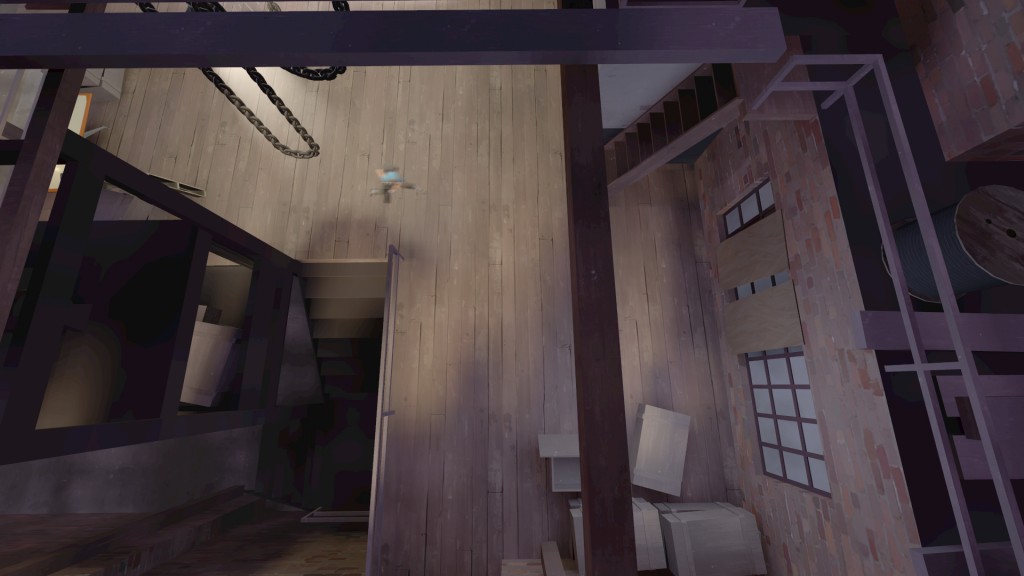 Stairs on the right here. The view here is zoomed further - the character can move without having to switch camera so quick! I've done a little digital painting tonight so will get some uploaded. It's good to do a range of projects - but still aiming for a larger overall idea.