Spent the morning organizing files and posts. Working on getting a large Borderlands 2 painting post together - it's been a fun side project. For now though - here's a Lily Allen figure and portrait I painted recently in GIMP. I've drawn this image several times before - it's always interesting going back to these old reference photos and taking a new approach with the work.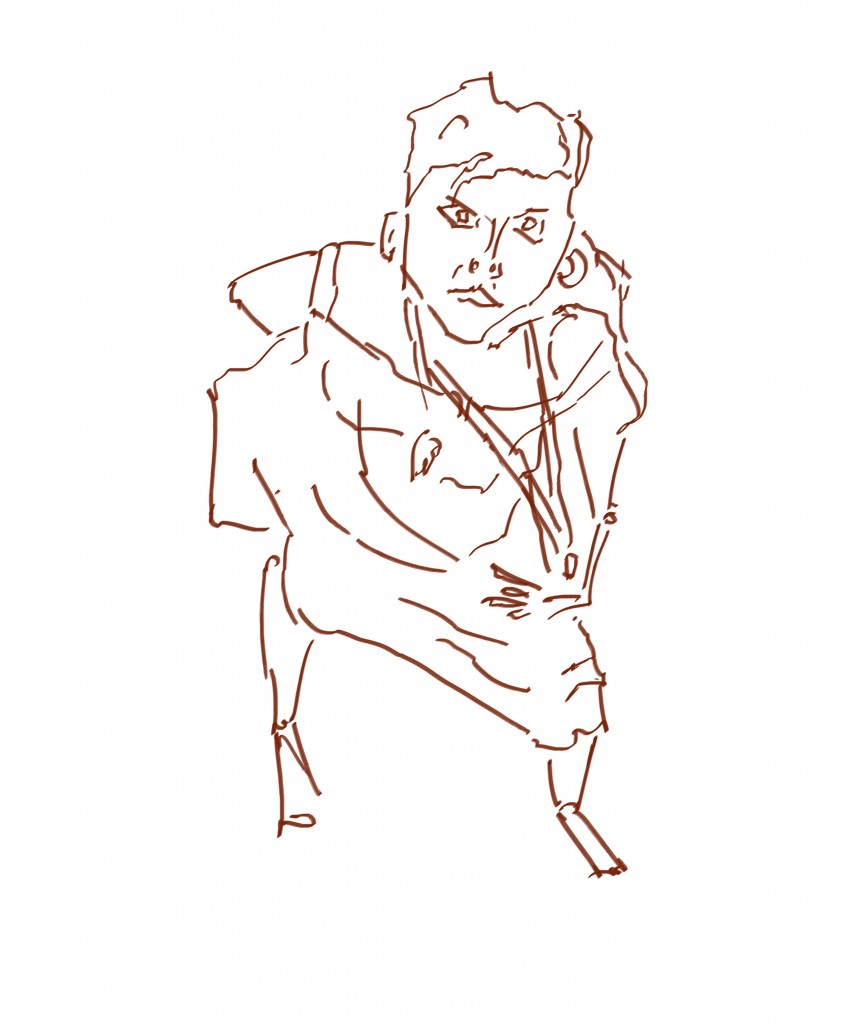 Line work. Still keeping with the red. I kept this quick and loose - knowing I'd be covering it over with tone and color.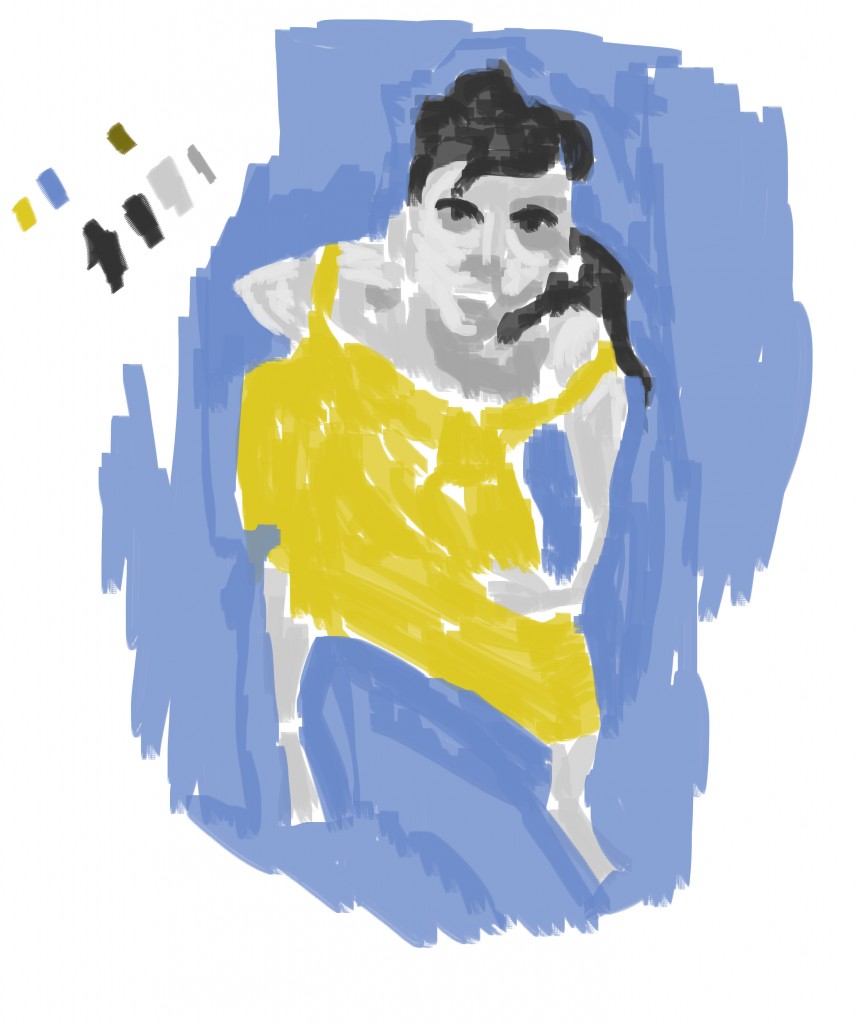 I kept the color very minimal - keeping with just yellow for the dress and blue for the negative space. In other recent works I've used yellow on the skin and red for the clothes - this I decided to keep the clothes grayscale. And the video of the painting process. Have a great weekend.