Life drawing from earlier this week - Monday. Since then I have spent most of my time working in Blender and Hammer. I've been experimenting with lighting - using blue to light a room. Anyway, my digital camera broke. Awile ago I dropped it, since then it has only gotten worse. So I'm using my laptop to take photos of my artwork. With decent lighting it works fine. Focus is off on some of these. Sorry.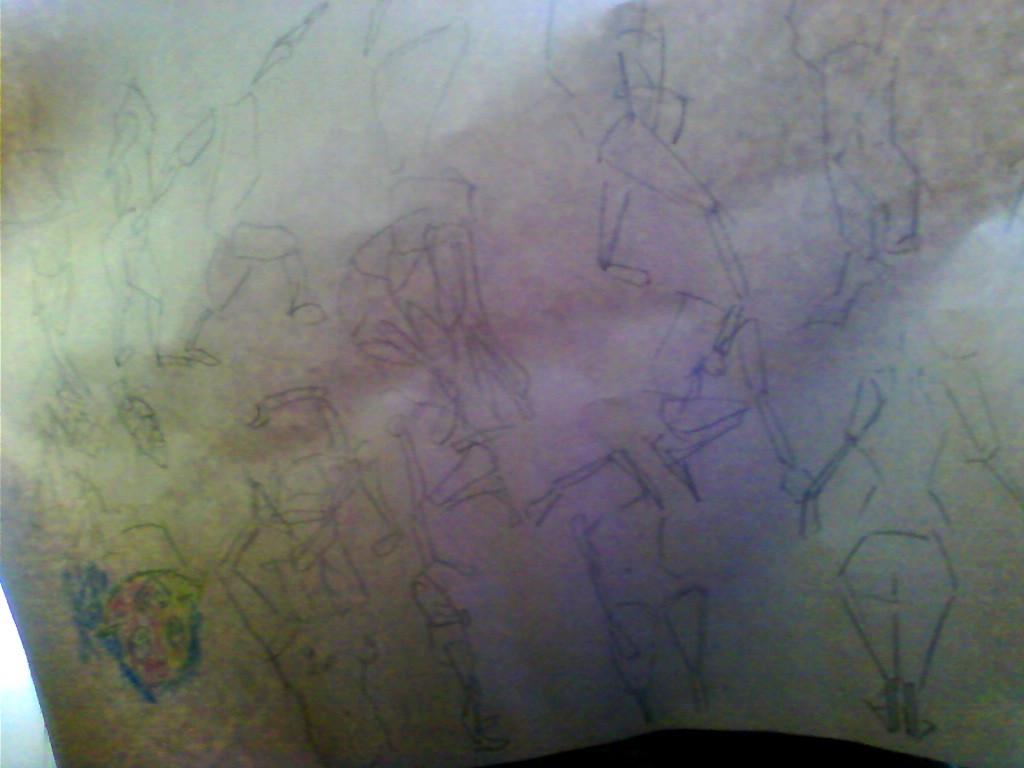 Warmups. This went for over an hour. It was a good start.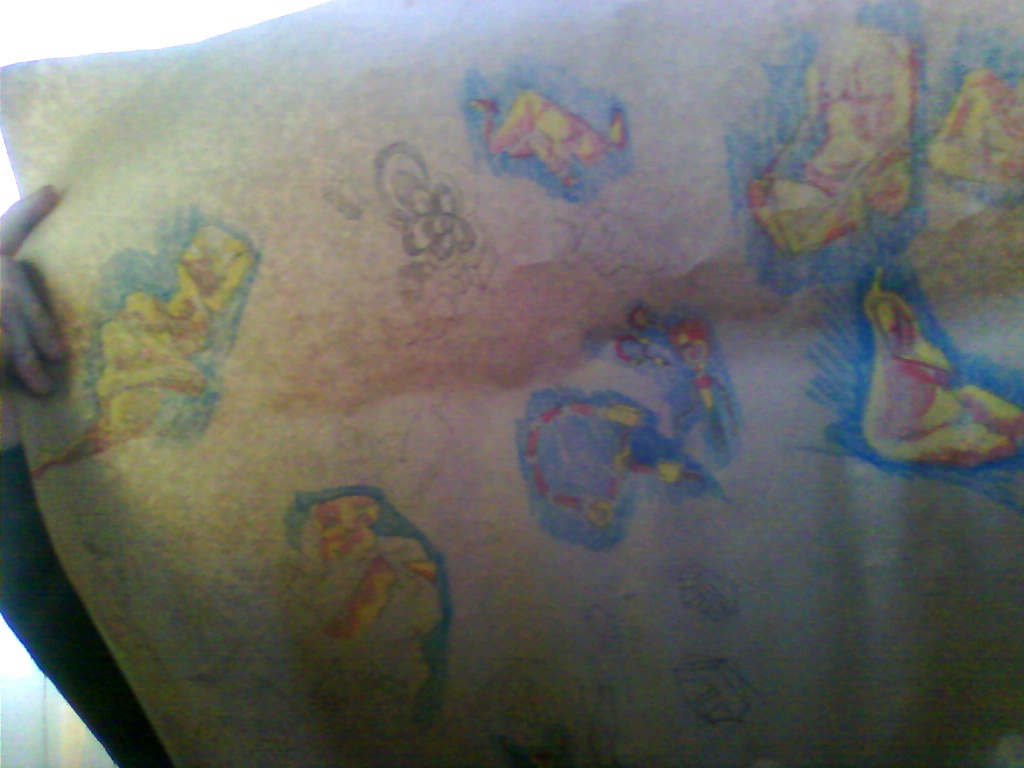 On the right side - the model spent 10 mins on each pose - rotating on the spot. I'll take a better photo of these and import it into blender. Still no tablet pen for digital painting. Looking forward to getting a new one - I'll be able to digitally paint my life drawings onto UV shapes.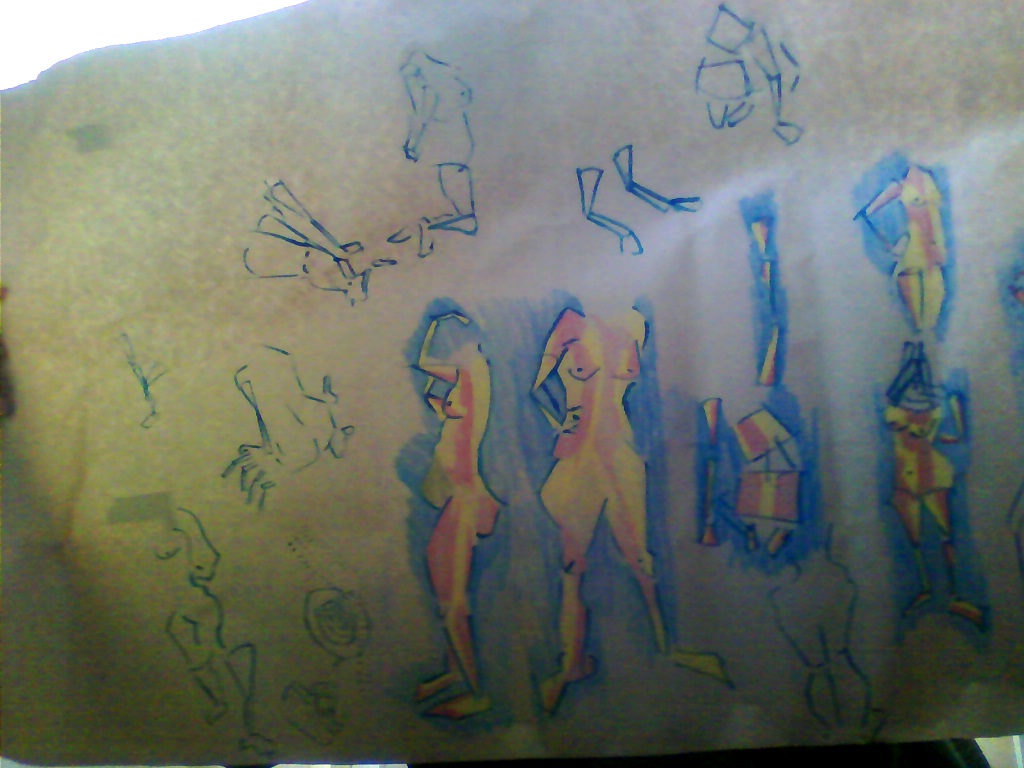 Here's something a bit different. My blue watercolor pen was used for the line. It had been a long time since I had used a wet media. I have gouache that I need to buy a new brush for. I had a brush but lost it. Shame really. I'll buy another from French Art. Colored pencil was used for the tone. This was majority imaginary lighting.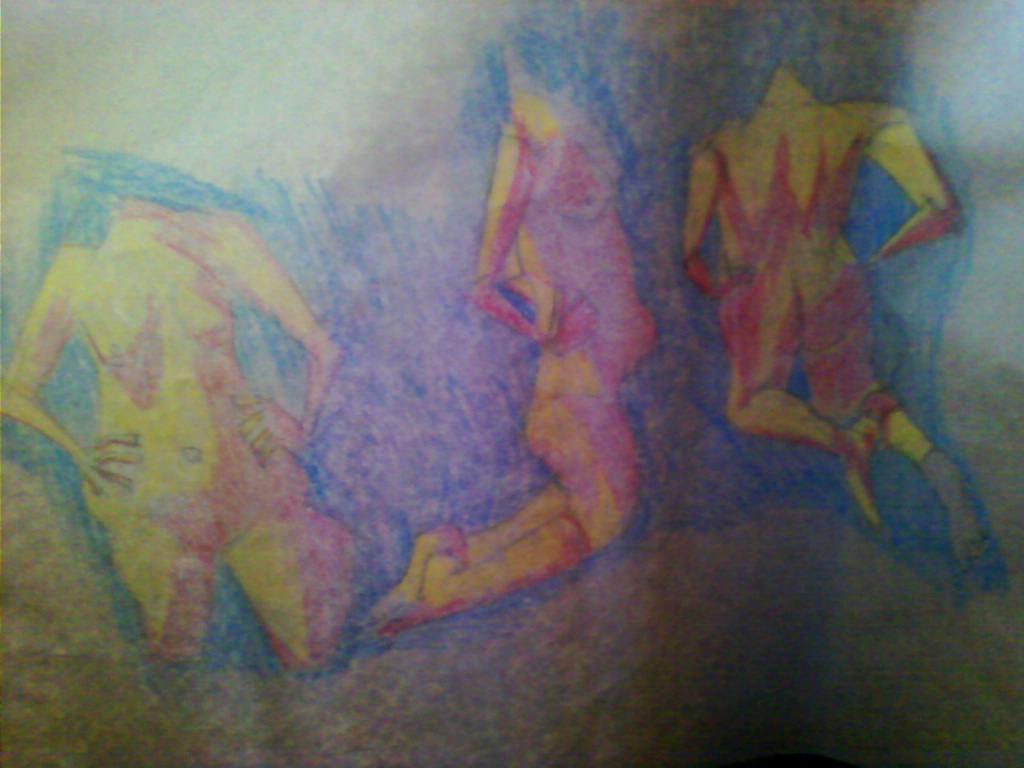 Here the spotlight was on the model. She was in the darkest place in the room. Another - rotational pose. Looking at the now - the light could have rotated around with the model. Creating a truly magical 3d drawing. Still looking at each of the 3 poses you are able to get a sense of how the model is sitting in space. I'll like to keep with this color scheme. Seeing where I can push the blues and yellow/red mixtures. The tests I've been doing inside of Hammer involve blue lighting. Brick and green grass used for the envoriment. I'd like to texture it myself and spawn my own models. Maybe just walking about the level. Interactive town. Lots of Life Drawing this weekend - Saturday and Sunday - then going though to Monday. It will be a clothed model on Monday so I'll see how I go - two days may be enough....