Before I started at TLC I was really into drawing portraits of famous people. Especially music and television. In 2010 I did a drawing of MIA - pencil. I then took it into image editing - I think it was my ipod touch - Sketchbook Pro. Decided to take that old drawing into GIMP and paint a portrait with the new tablet. Here's the results.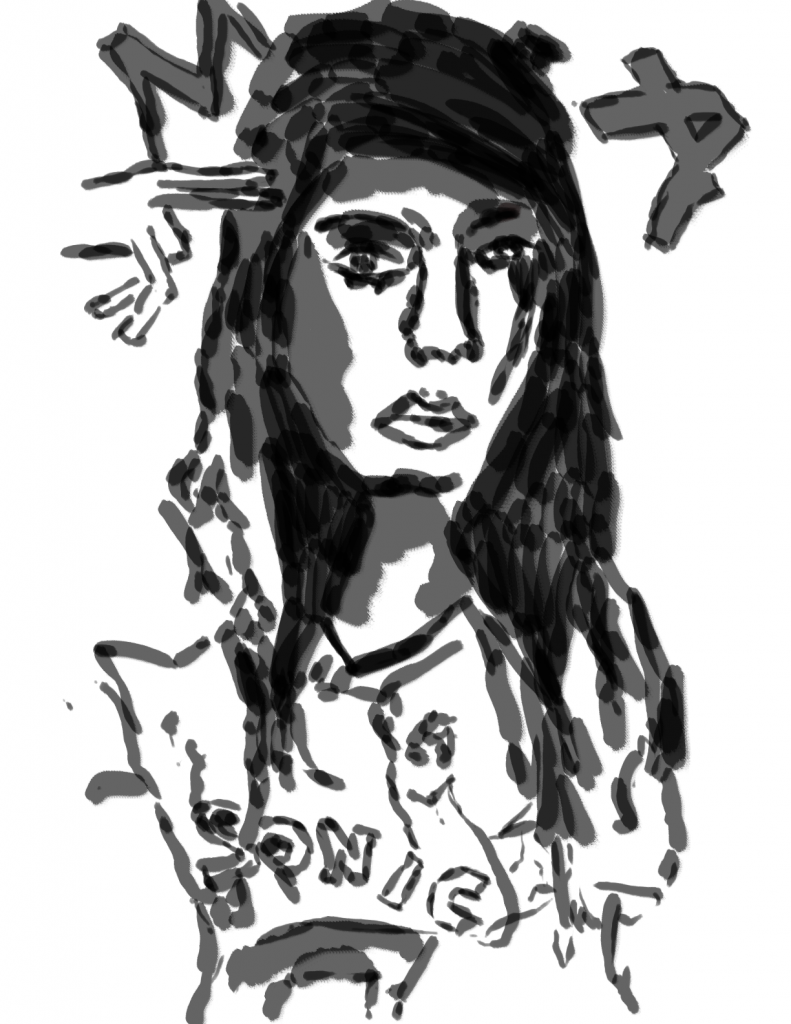 Black and white start as always. Well digital painting the other day I thought to myself - I should start making my own brushes in GIMP. I could create these by cutting up my digital paintings or even using some areas of my paintings as stamps for brushes. I know it's easy to make brushes so I should explore.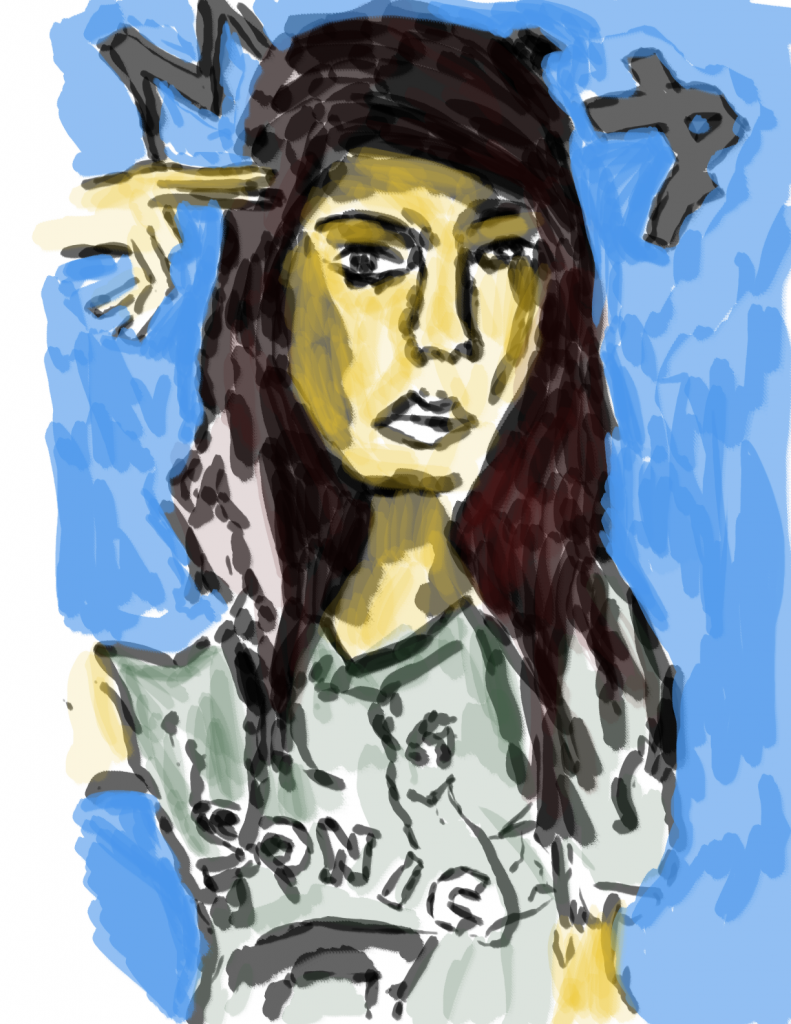 Color added. Inspired by my usually colors. Opacity has been dropped dramatically in areas - sometimes going in with eraser to enhance the effects more. This is just a quick update. I have a folder of Blender renders - 'Sunday Render'. I've started calling my Blender render files by days of the week. It helps me keep more organised. Having 500+ img and mpeg files in one folder is not fun - unless they are sorted correctly. Even then - it's still a mess. 'Sunday Render' should be published tomorrow - I'll just need to work on some more Blender works to render first. There is only 30 seconds of footage... I'd like 1.5 mins minimal for the animation now. I opened Unity today. It had been a long time since I'd used it. Imported a first person package and created a small game of a character walking around an emptiness area. I need to experiment with it further - Need to get the .blend import sorted to show textures and such. Currently it's only showing textureless models. Animation is working though! I'd love to create some NPCs walking about - maybe make them interactive.