I have a new Wacom Intous. It's more sensitive than my old one. It's also less damaged. My old Wacom Intous (which I got in 2014) was chipped away and stained. Something new is nice! I hope whoever finds my old Wacom puts it to use :)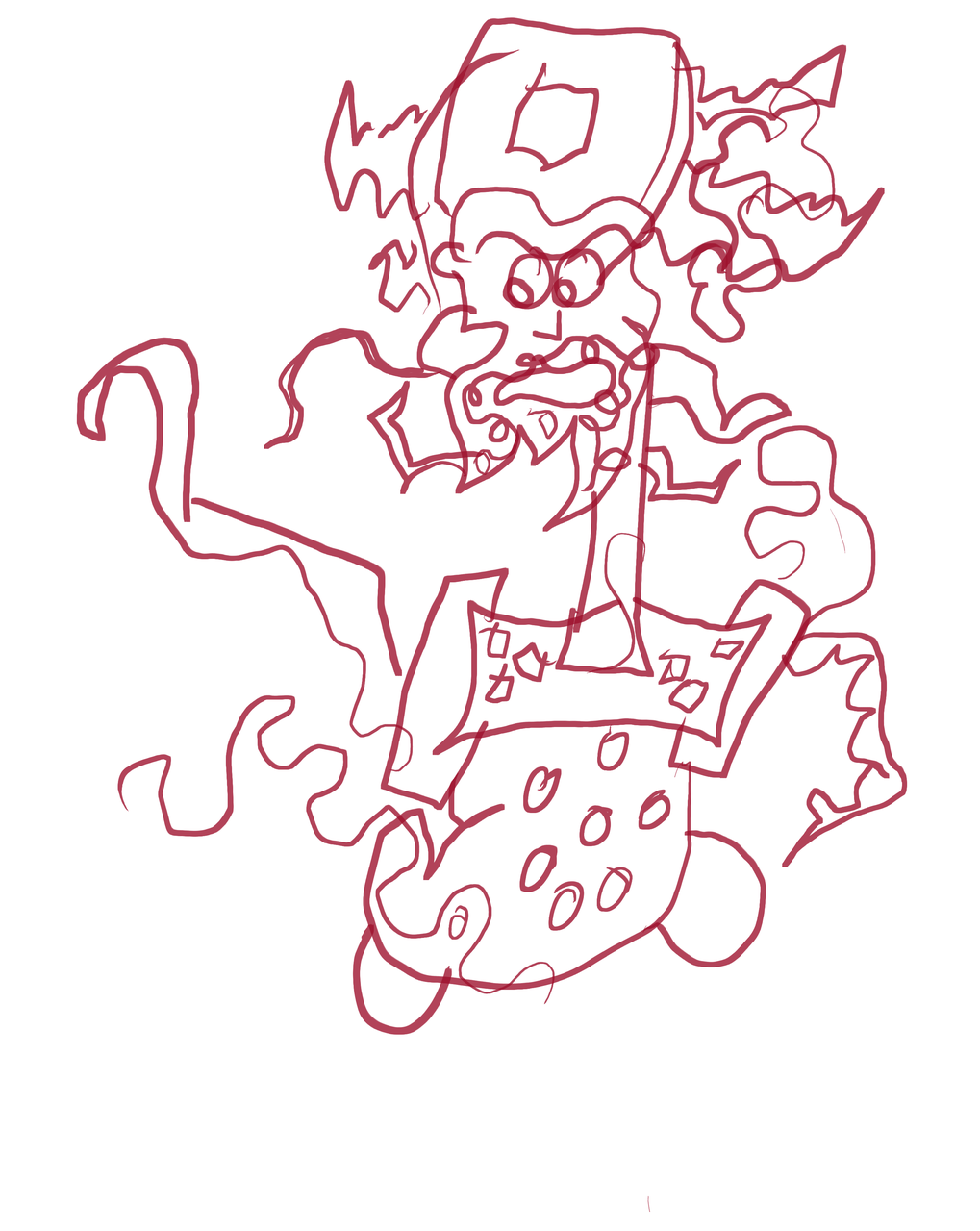 Rick like face but got carried away with the spikes.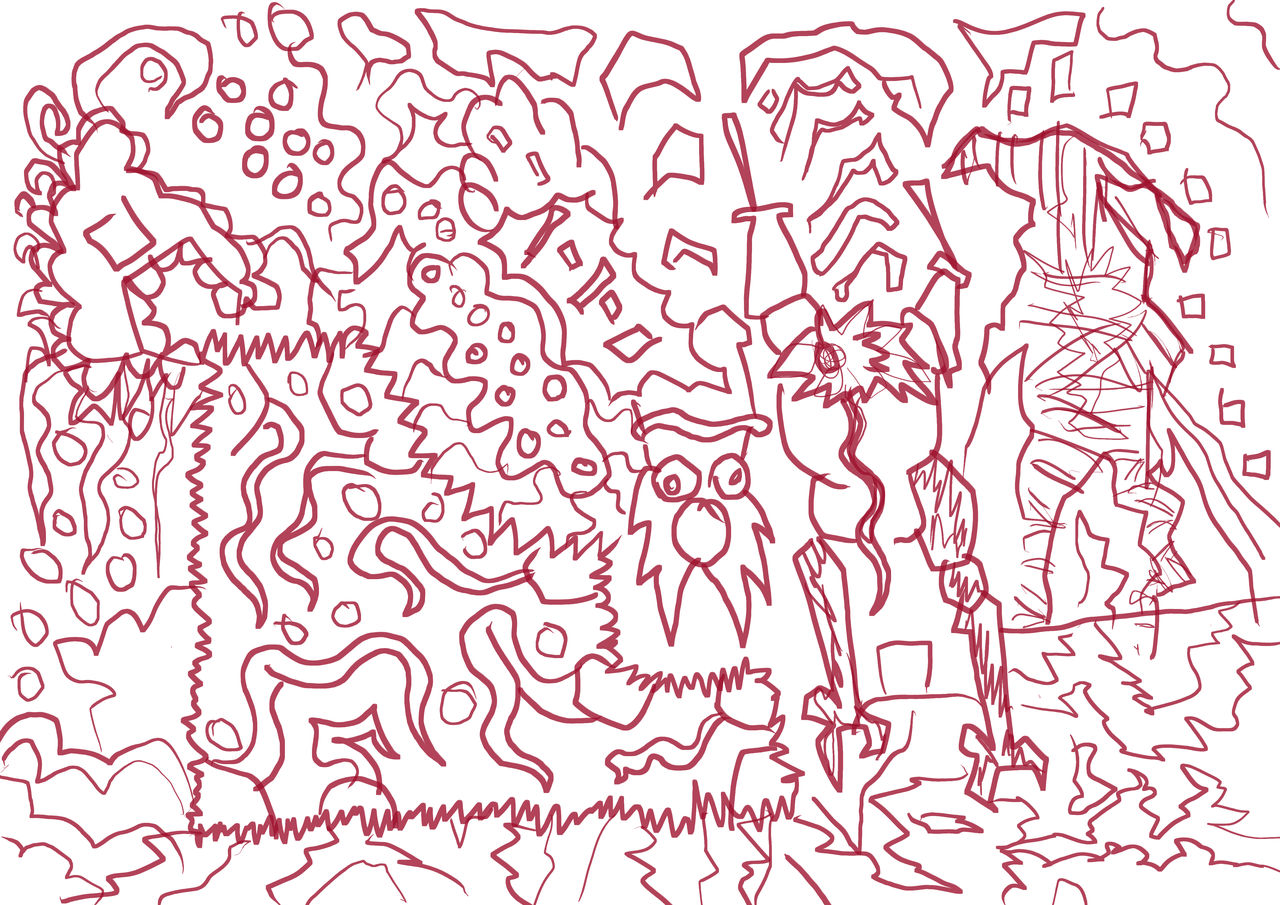 Landscape with figures. Shading in areas with rough lines.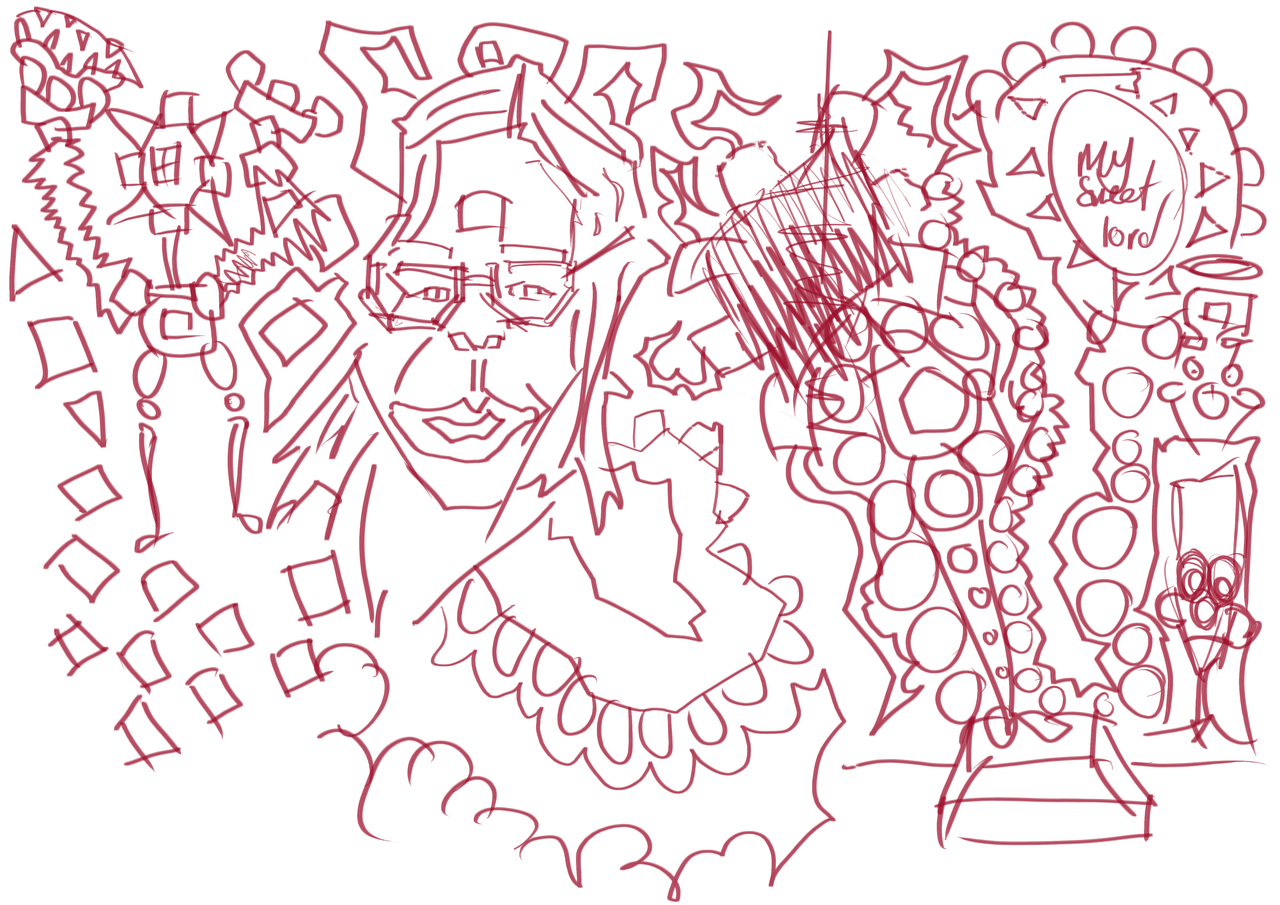 My Sweet Lord. Self portrait on the left. Circles, spikes and other shapes.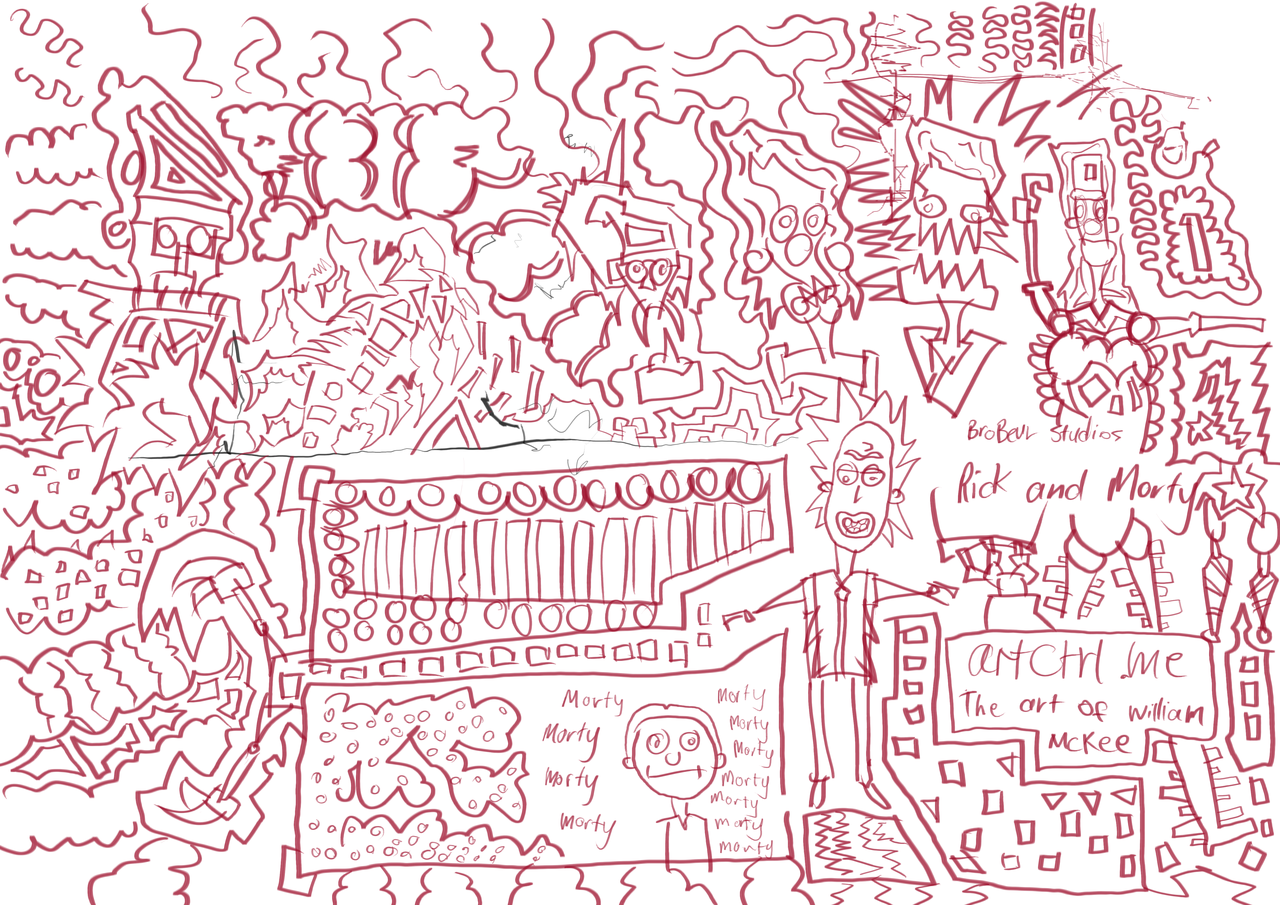 Rick and Morty from imaganation. Done this a few times. Logo dev for artctrl.me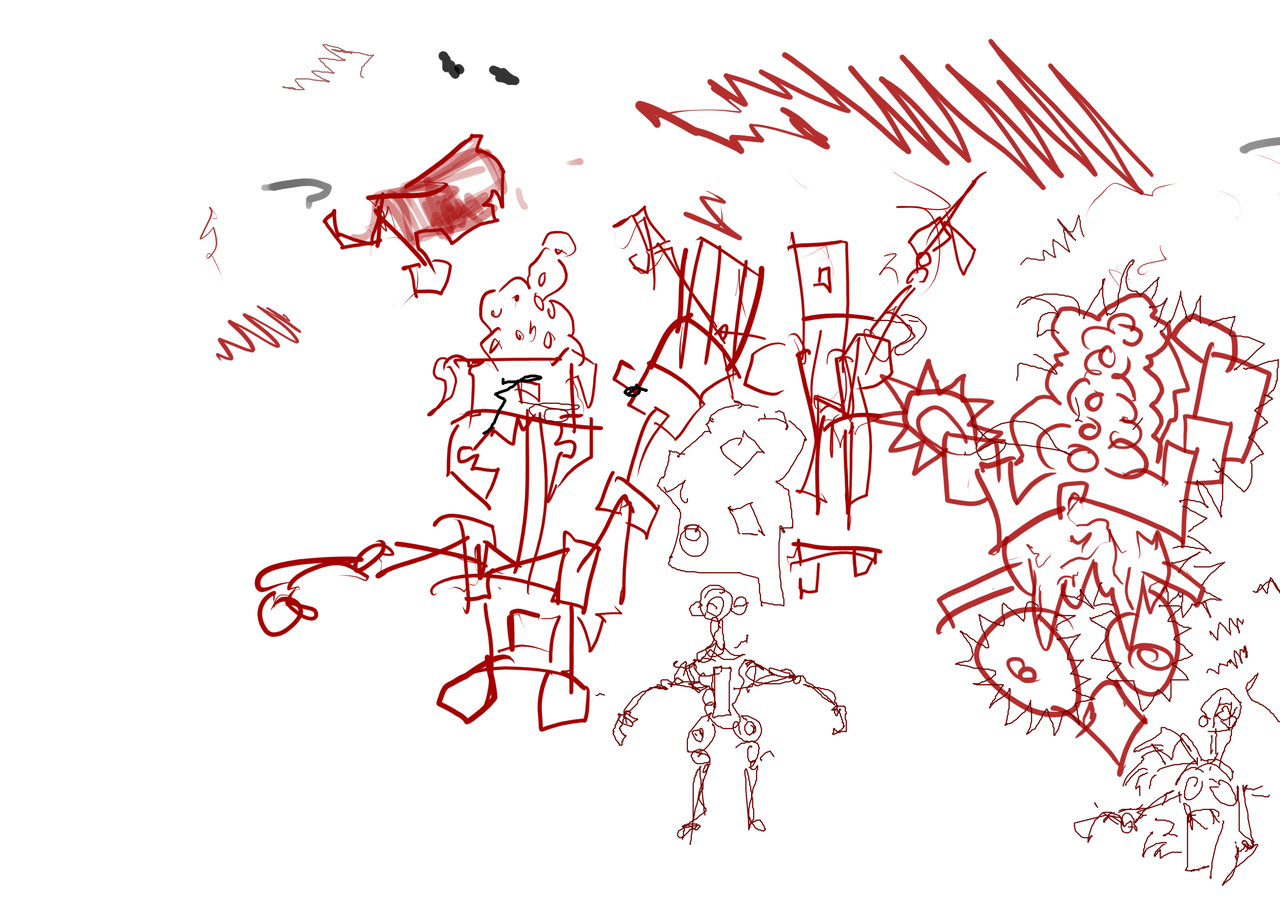 Having a go with the new tablet in Krita. Have yet to test grayscale/color layers with the new drawing tablet.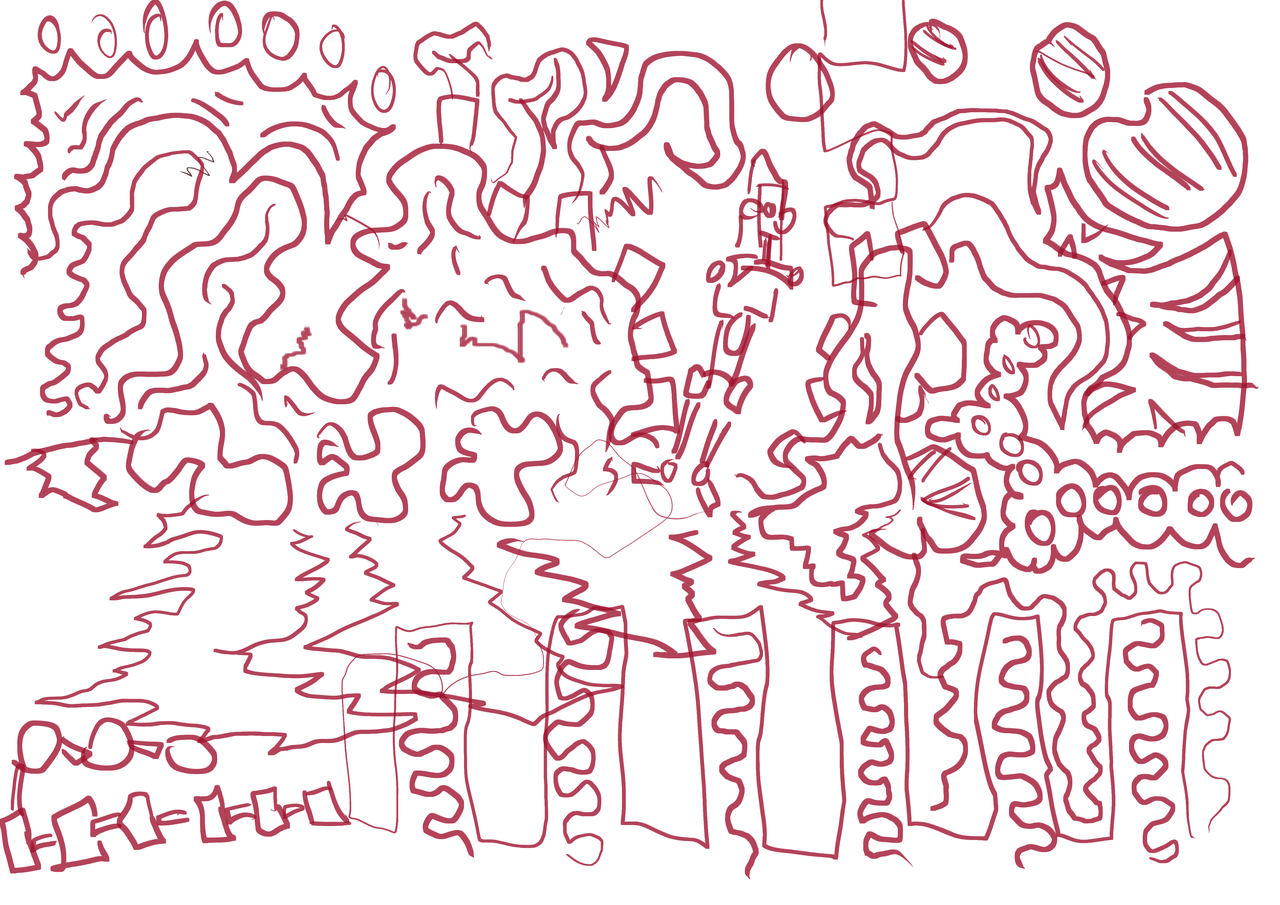 More line tests.