Here's a quick digital painting I worked on tonight. I've finally got CamStudio working correctly - I want to record games and art. I own a decent microphone, it just needs a stand. Will pick one up sometime. The microphone on my old white headset is decent for now. For now there is no sound in the videos. Maybe put on some Pandora? It had been a long time I had just painted in GIMP without tracing over an image. Helpful to start creating original paintings in GIMP using my drawings as a reference rather than just a tracing tool. Enjoy

New colors, new approach. The reference I used for this was a sketch in Wellington - on Cuba Street. Instead of tracing over I used the sketch as visual reference. My tones are certainly stronger - It has a more painty feel! In terms of colors - love how the green and yellow blend together beautiful. I will keep with these colors and work on a series.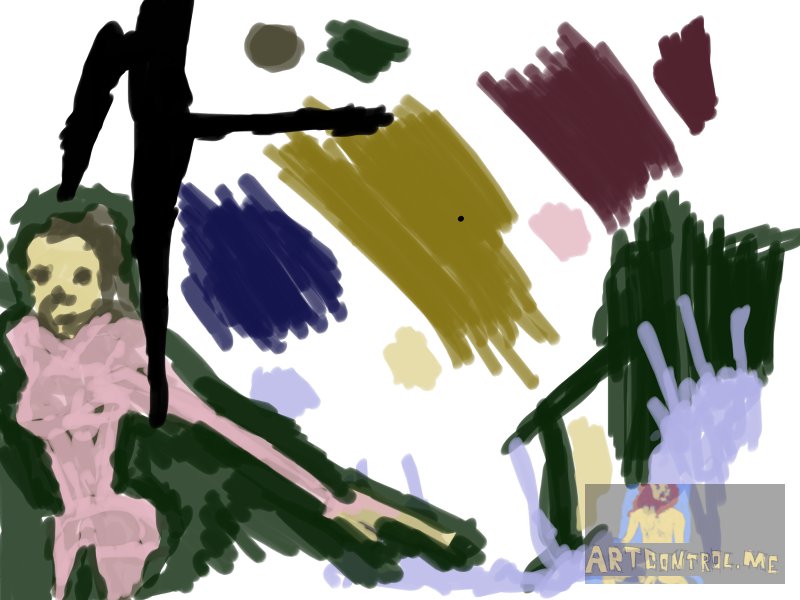 This is my test palette for colors. I made this after to display the colors I used. I ended up mixing some new colors to work with as well. These may be used in a later painting. Here are the videos: The color test video. Part one of Cuba Street painting. In this I work with just gray-scale. And finally Part two of Cuba Street painting. In this I add color. If you have not already - Humble Bundle 6 just came out.