It's been a long time since I've uploaded pencil drawings. 
Everything has
 been digital. During my time in Wellington I got a new clutch pencil and did a bunch of pencil drawings. I've photographed the works and here they are. These ar drawings from photos on Reddit Gets Drawn.
Enjoy.
RedditGetsDrawn
I got myself a new visual diary from Gordan Harris - A5 landscape style. I haven't got a new journal since my birthday day, and I lost that during my time in Auckland.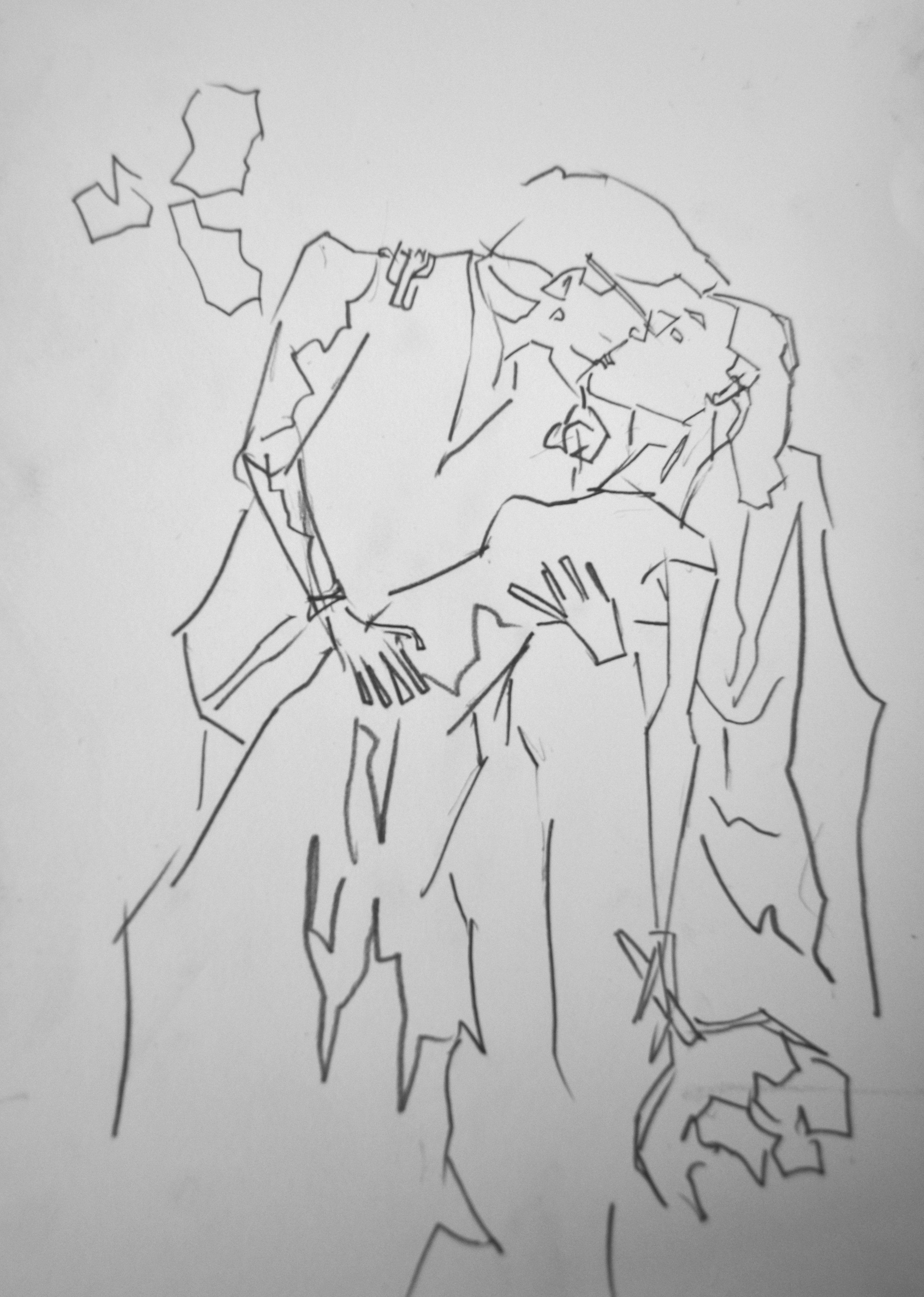 Married couple. Classical pose. Multi figures are easier to draw than a single figure due to the ability of lining up points of interest. I like the flower in her hand.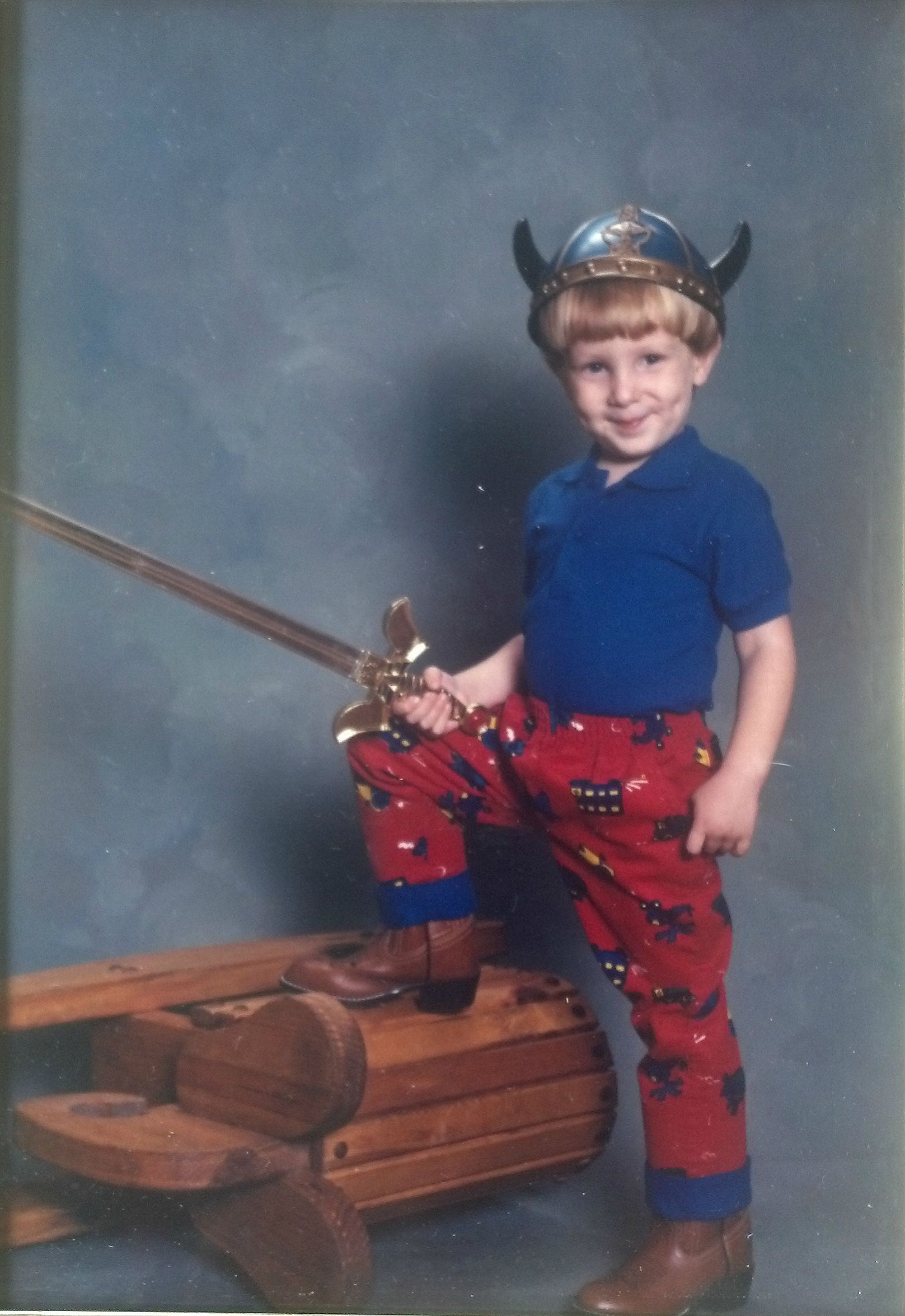 Viking child. Majority of these pencil works are of children. They are good subjects, and I don't draw them enough. Slayer!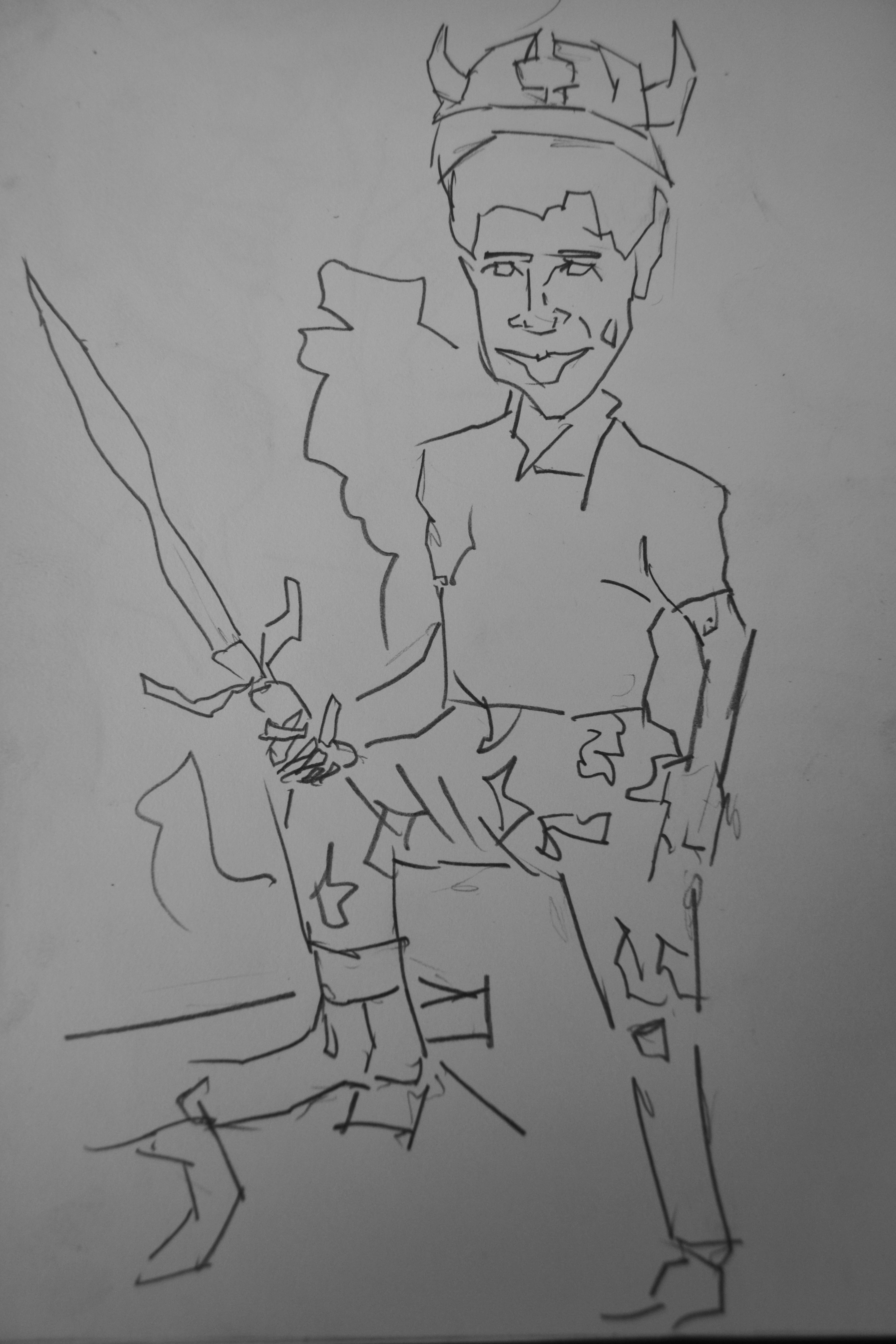 And the result. I've been treating my drawings similar to digital works - with building up the line first, then tone, then color. Since I have a new clutch pencil I plan on drawing more. Every night before I sleep there is no reason why I can't get a character drawing done!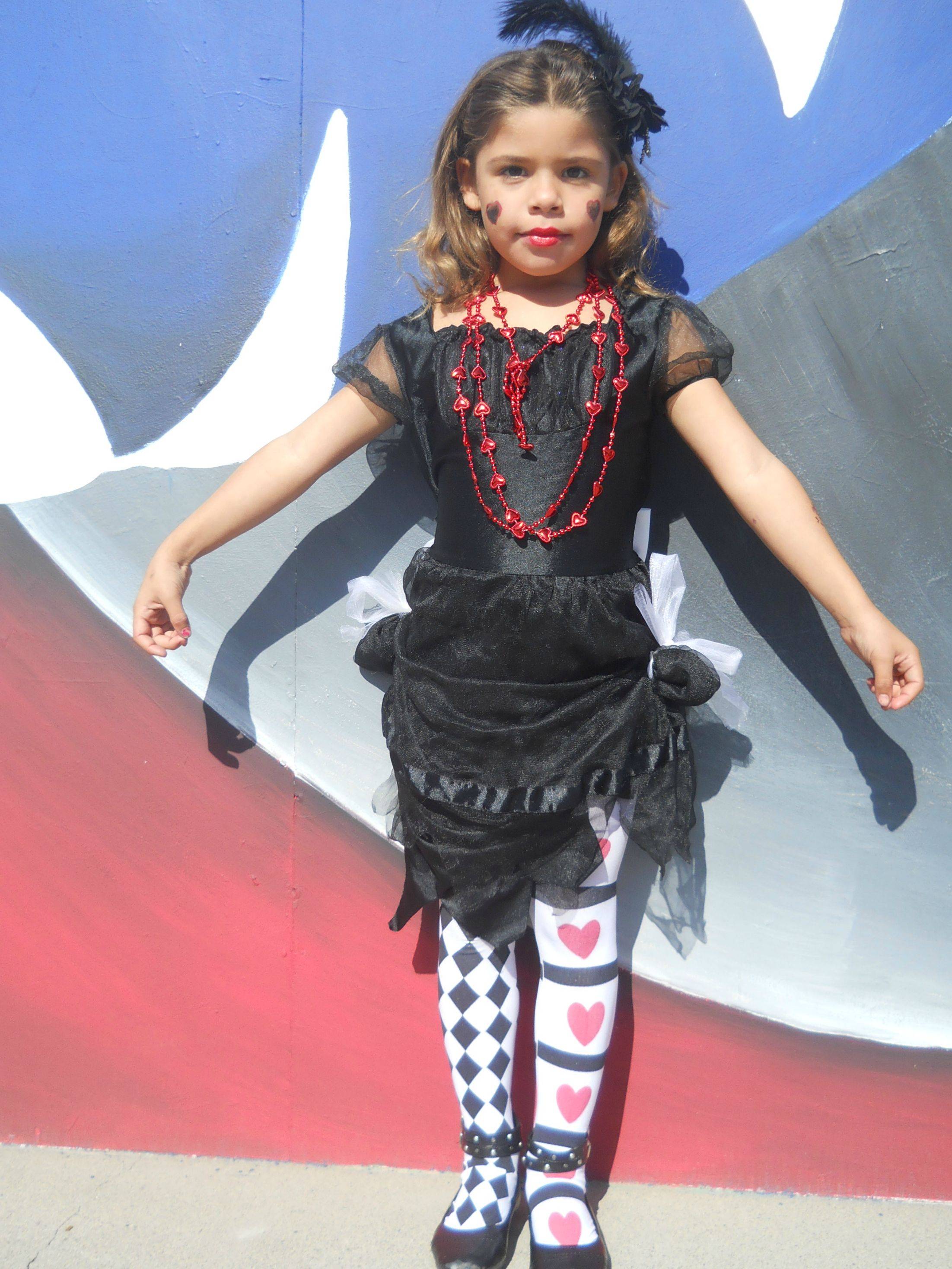 I had to draw this outfit. It's amazing.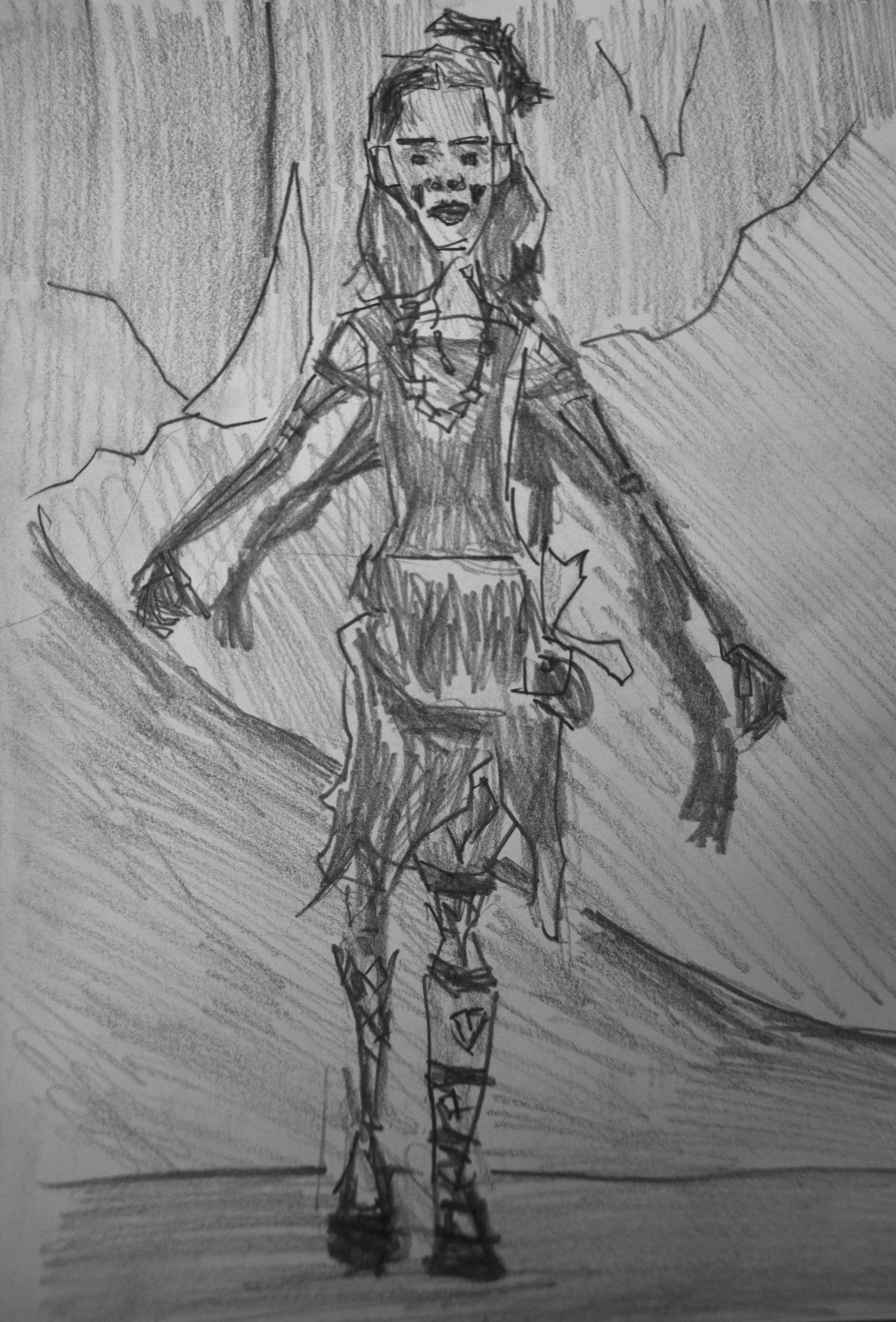 Sadly I haven't got the line version of of this, which i was super happy with. But still, the tone version is alright. Nice to be able to draw the full body. I need to practice those legs/feet.
And color. I used my Derwent colored pencils that I've had forever. They rarely get used as I don't like the lack of detail they give.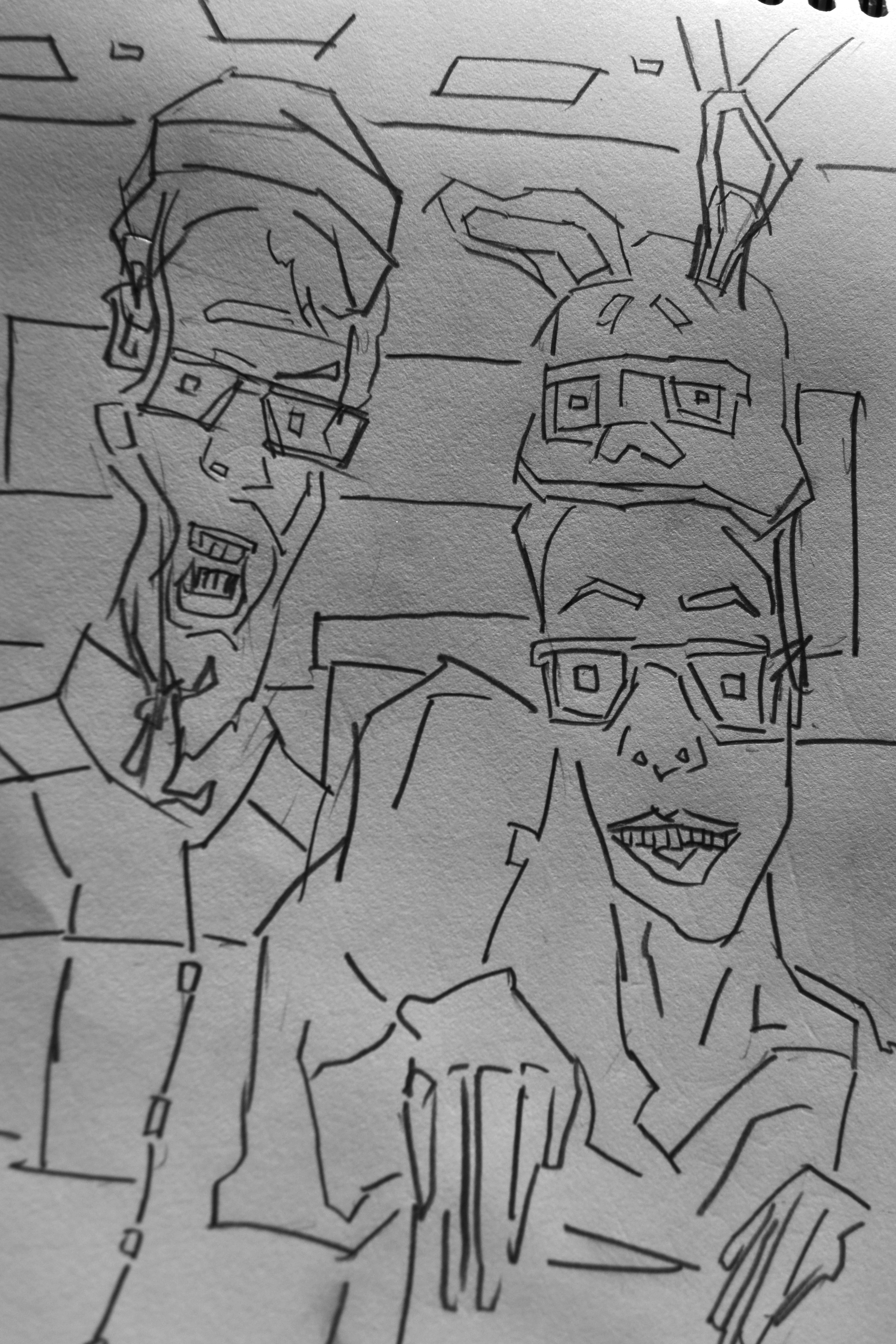 These are some of my best photos of artwork I've done. Taking the photo in direct sunlight seems the best. I convert to black and white, and change the levels. I like how you can see the texture of the paper. I like how the girl is wearing an animal hat - similar to mine!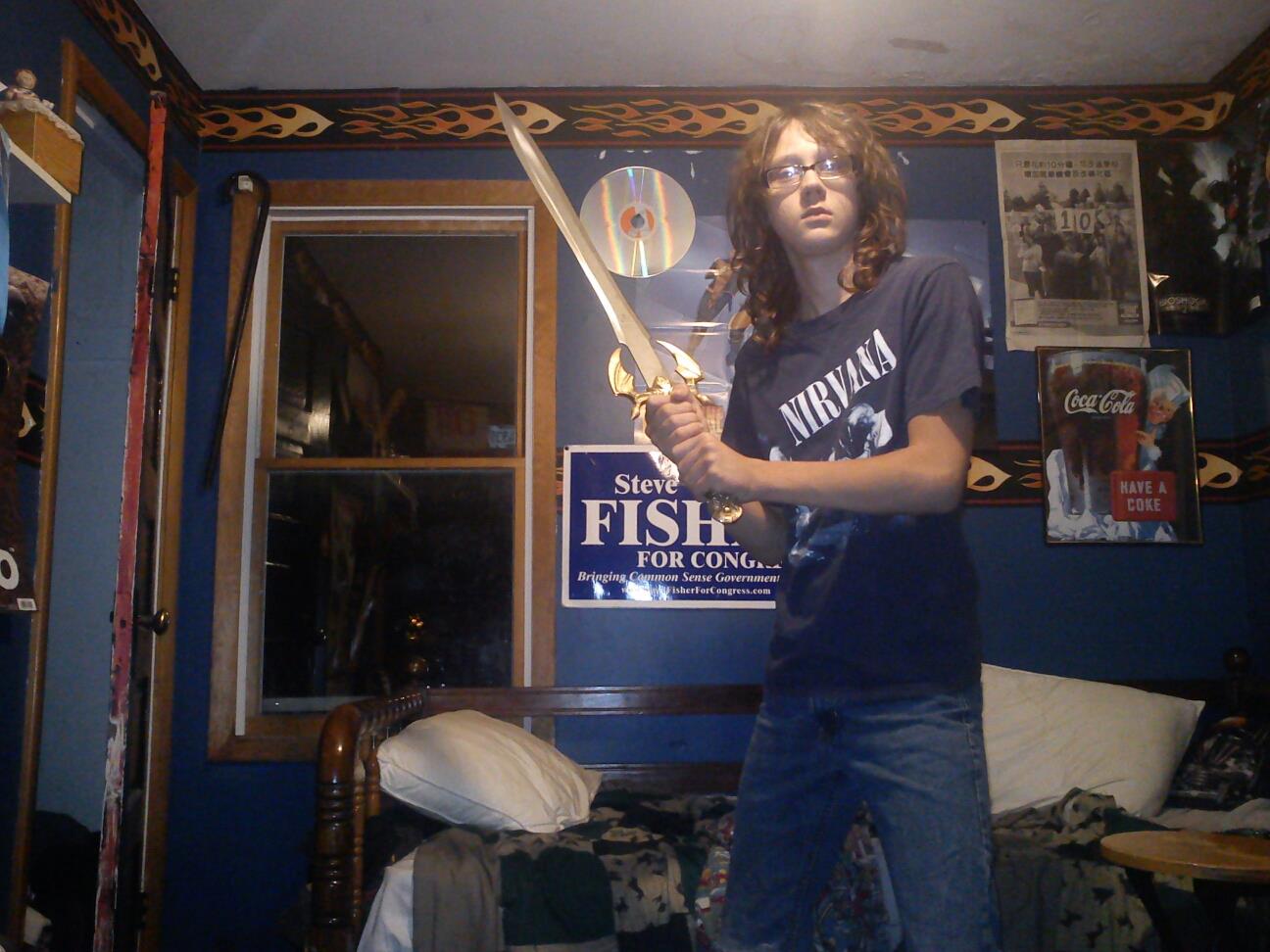 Another sword based reference. This time a teenager in his room weilding a sword. Full battle armor would be great - but the swords a fantastic accessory.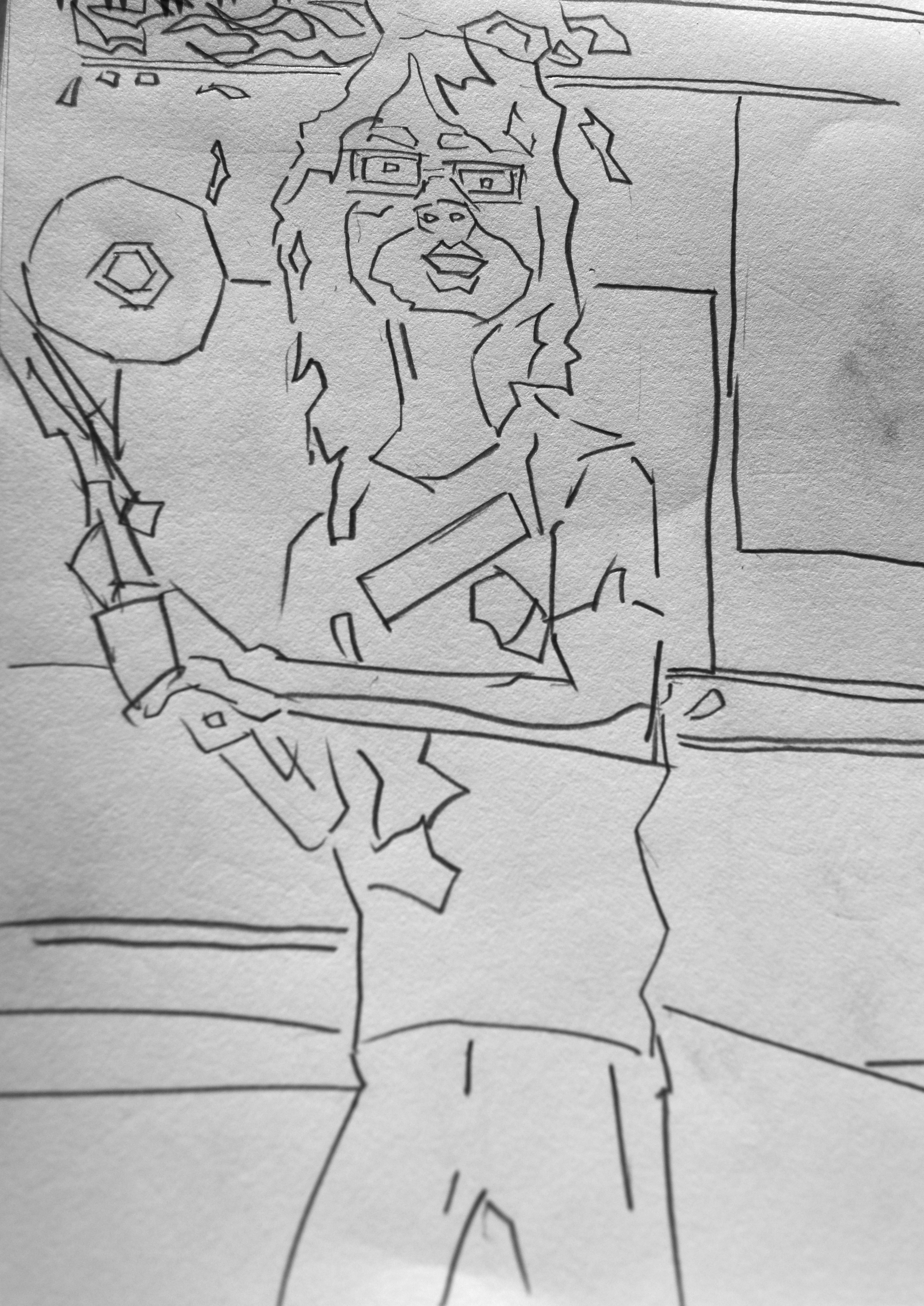 For the drawing I zoomed in and cut off the bottom of his legs. The drawing pad I've been working with is only a5 size (landscape stype) so it forces me to work smaller than usual. It's important to work in a range of sizes - and I have been working the long landscape format for a long time so great to try something different.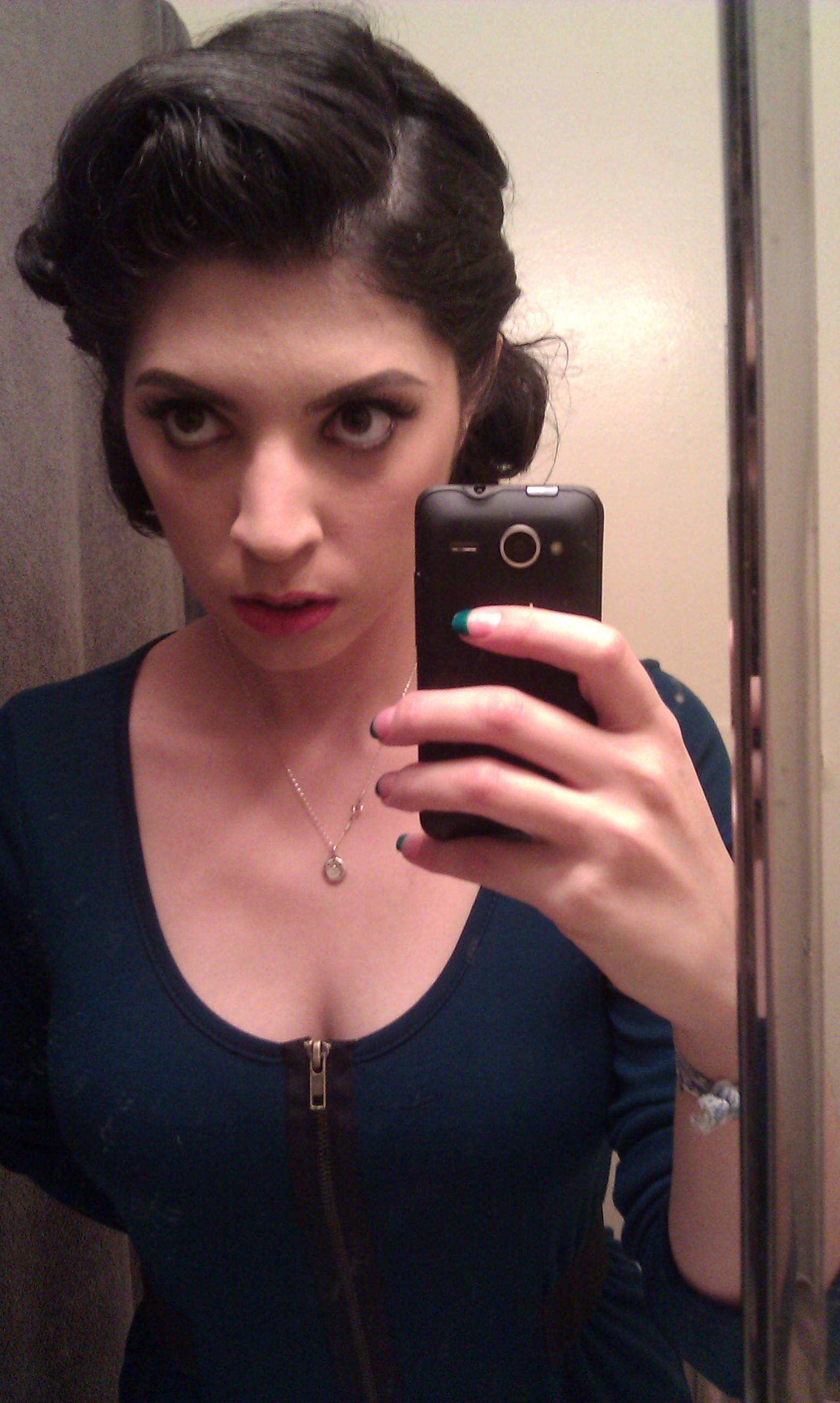 Portrait in the mirror. Wedding practice time. I'm impressed by the hair style and makeup so had to draw it.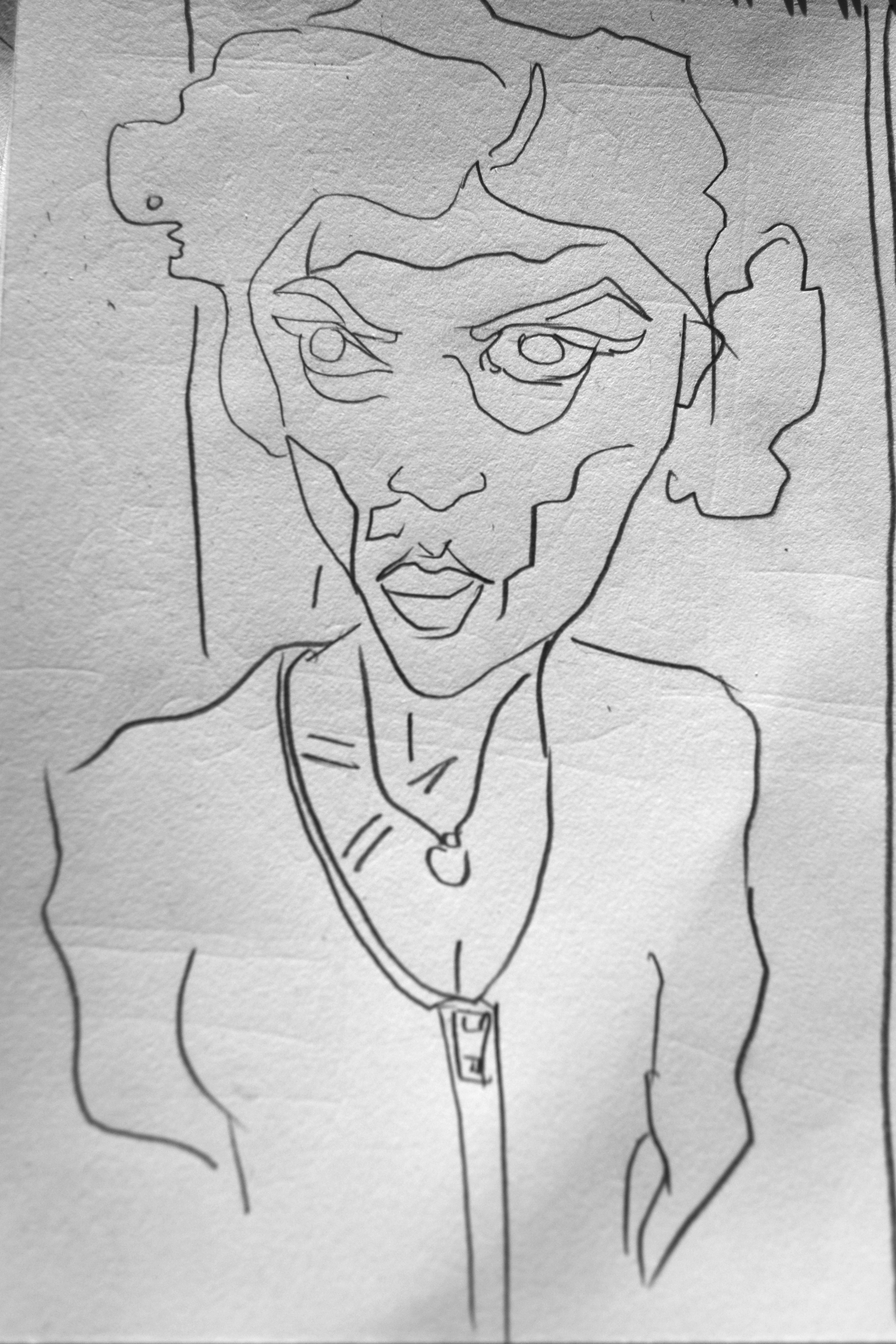 There was a request to remove the cellphone, so I did. This one is very simple, nothing happening in the background.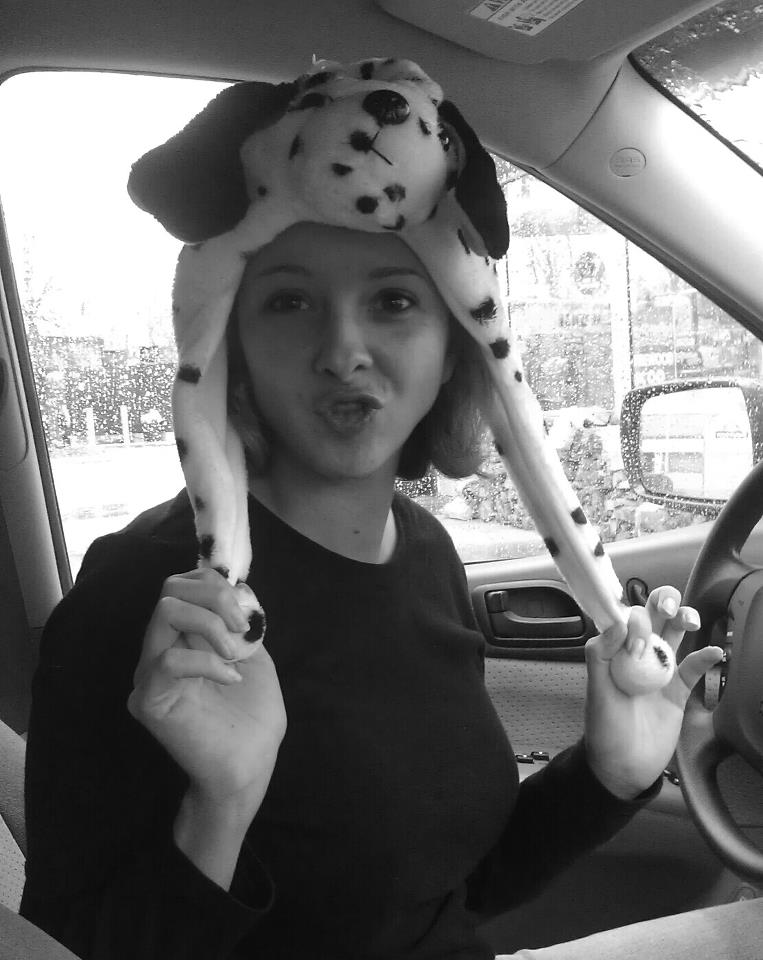 Another awesome hat related reference. The rain in the background also helps to make it an interesting photograph.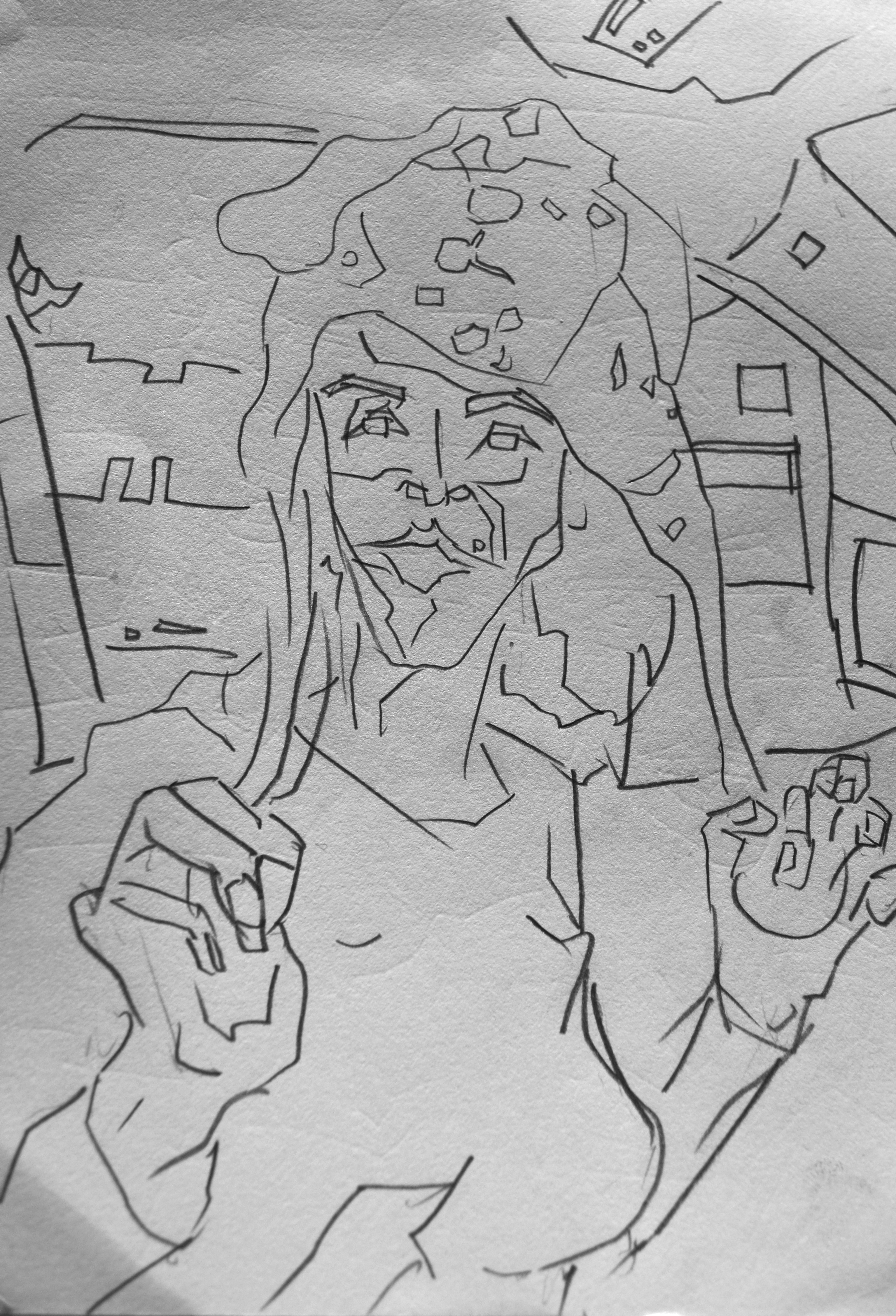 Problems with drawing her chest- - just couldn't get it work. It really is a challenge without the nipple.Struggled with the arm as well -- as you can see the line has been repeated several times.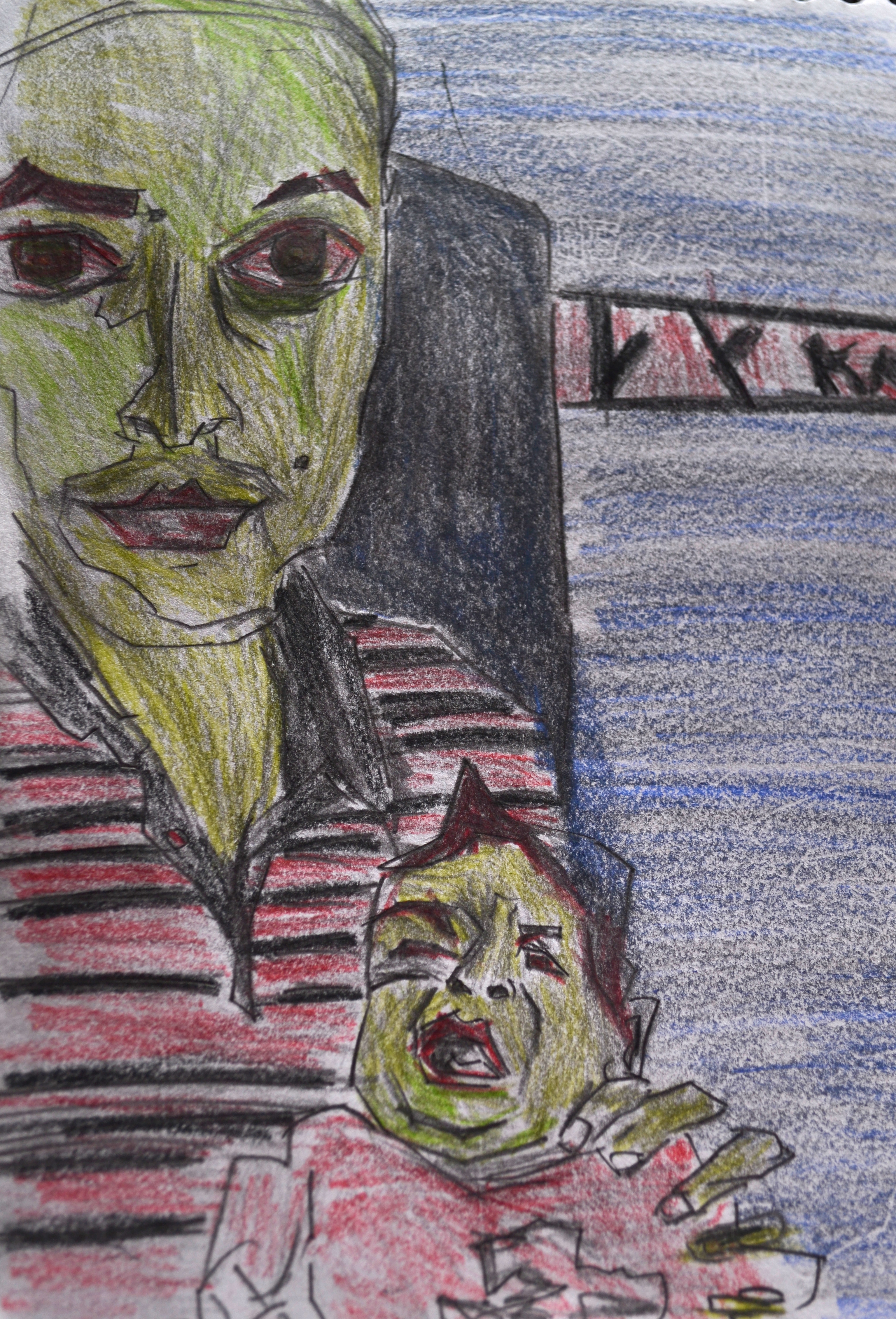 I believe this person is Indian. He requested to get drawn with his son. Both look not very unhappy. Again sorry that I only have the color version of this work - I did have a line and grayscale tone version but sadly my SD card in my camera corrupted and I lost the works