Dan had a weekend class - Figurative Expressions. He mentioned he liked it call it this rather then drawing as people are free to explore other medians - like paint and sculpture. Knowing Dan - he won't mind if you paint during a experimental drawing.
We had two models. On the Saturday - a male, and Sunday - a female. Both Days were a success, partially the works on Saturday and final works on Sunday. Longer poses didn't go well surprising.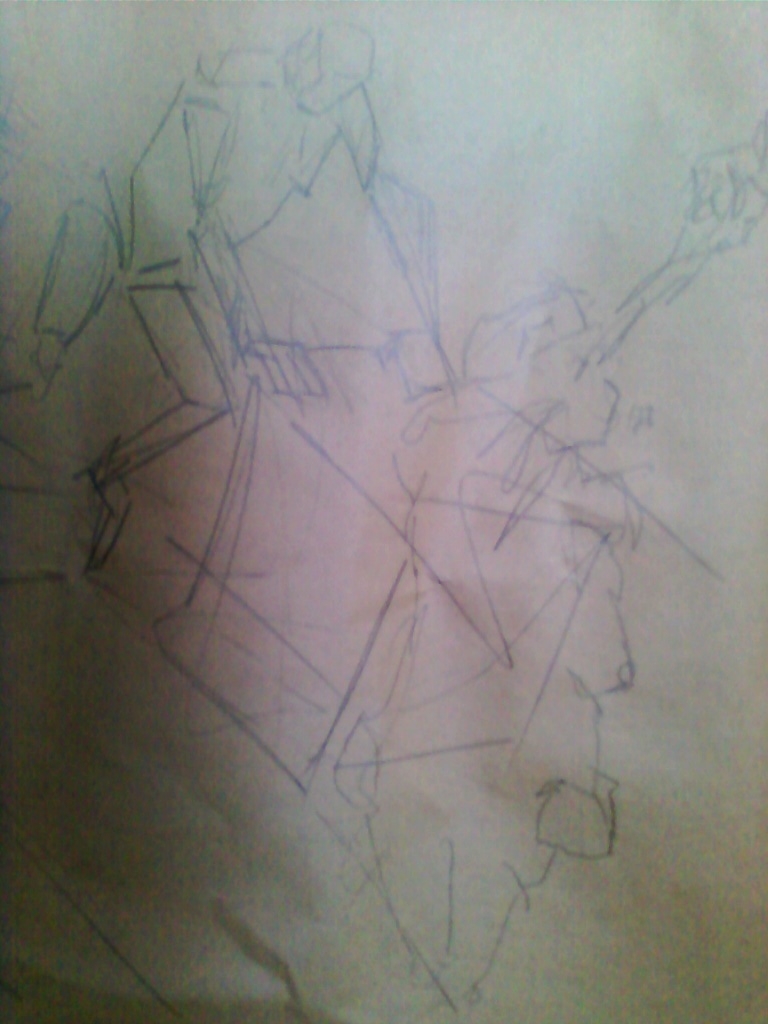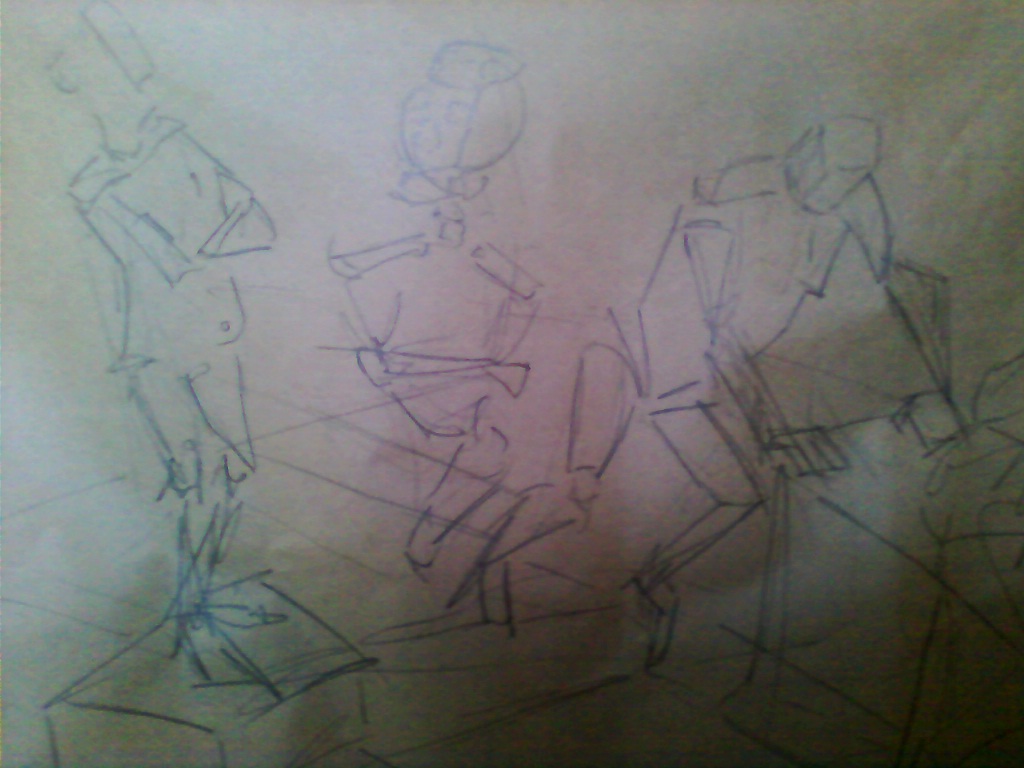 Action poses. From Saturday. I constructed the model out of shapes. I don't like measuring these shapes, they are always estimates.  I wanted to practice creating perspective around the model - this is why I used simple lines to contract an environment.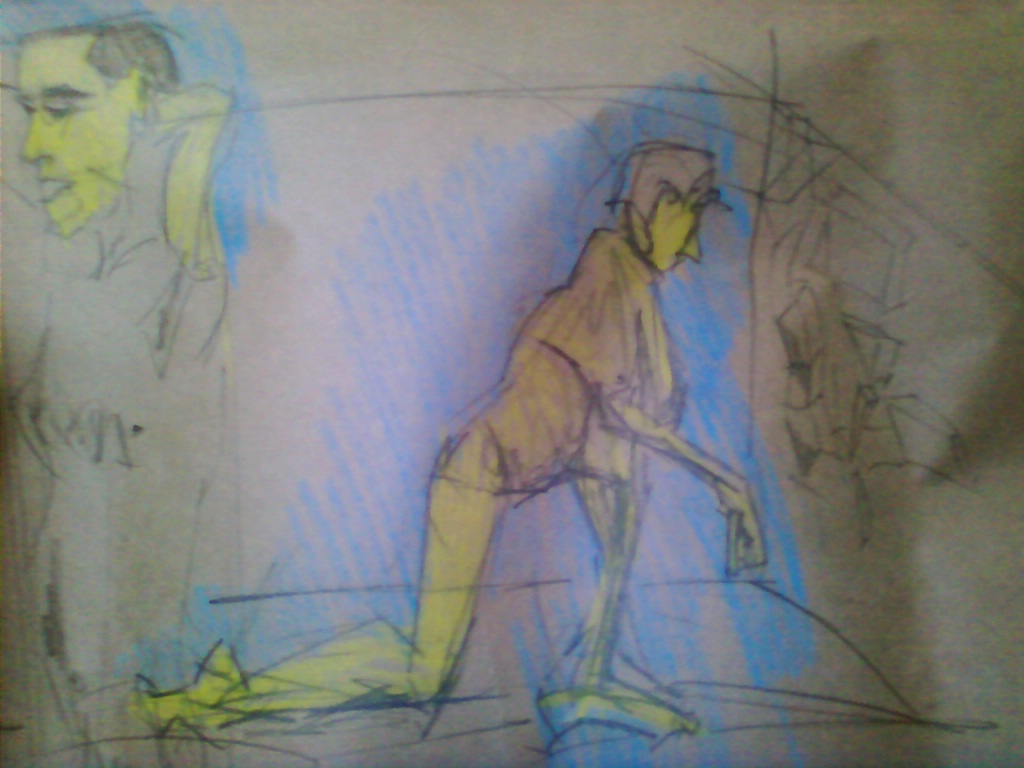 These are more developed - color! I stuck with yellow and blue for the negative space. On the Saturday the focus was on line so it was hard to capture tones - so I've just given it a flat color. Again - using lines in the negative space to construct an environment for the figures.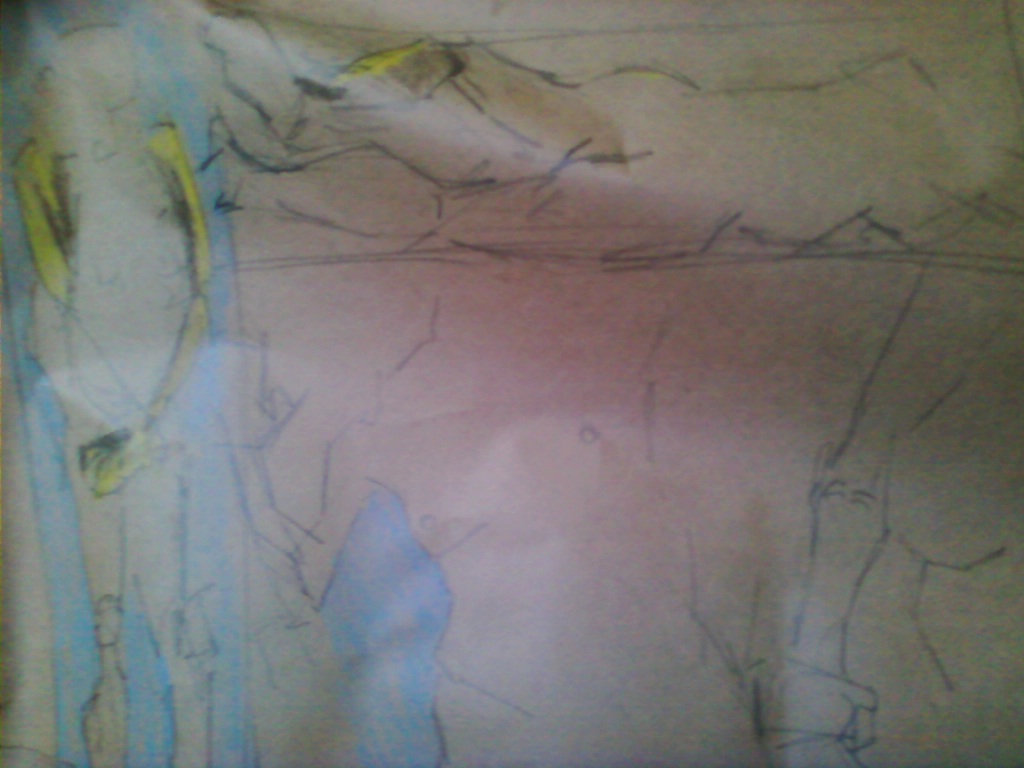 The drawing on the bottom right is working - torso, upper legs, and knees captured. I've been practicing the 'S' shape - in order to create a fluid line - I focus so much on straight lines - it's important that I can produce other types of line.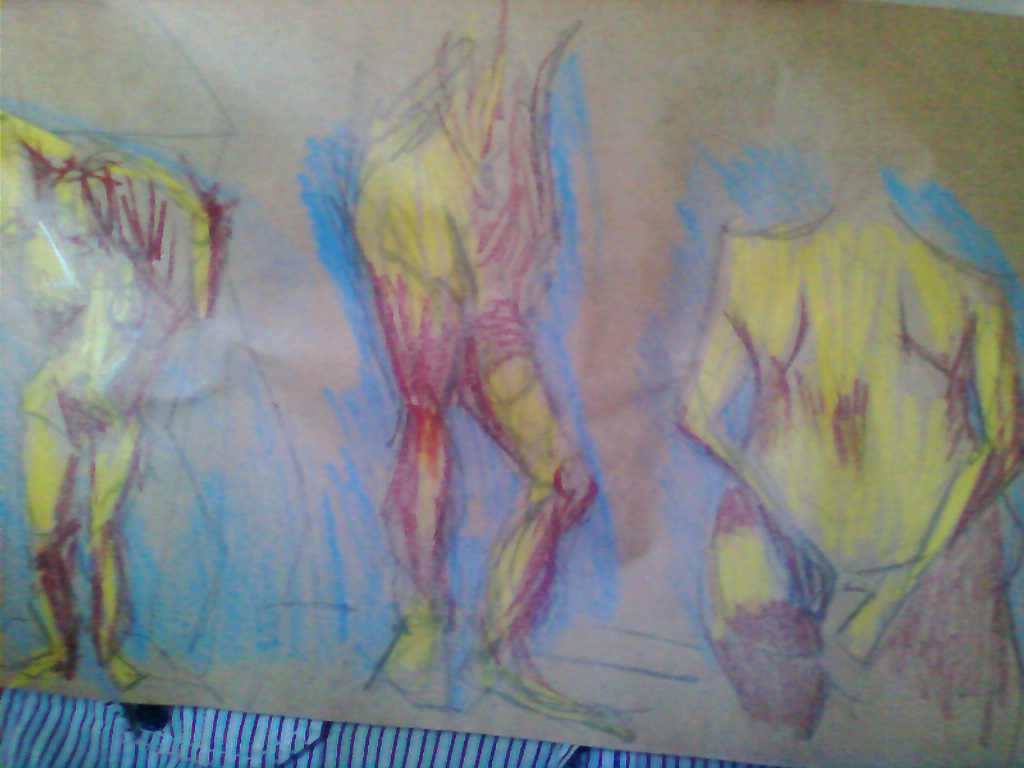 These were some of the final drawings of the weekend - and some of my favorites. Dan was impressed by the scale change of the models/ I wanted to line up a character\.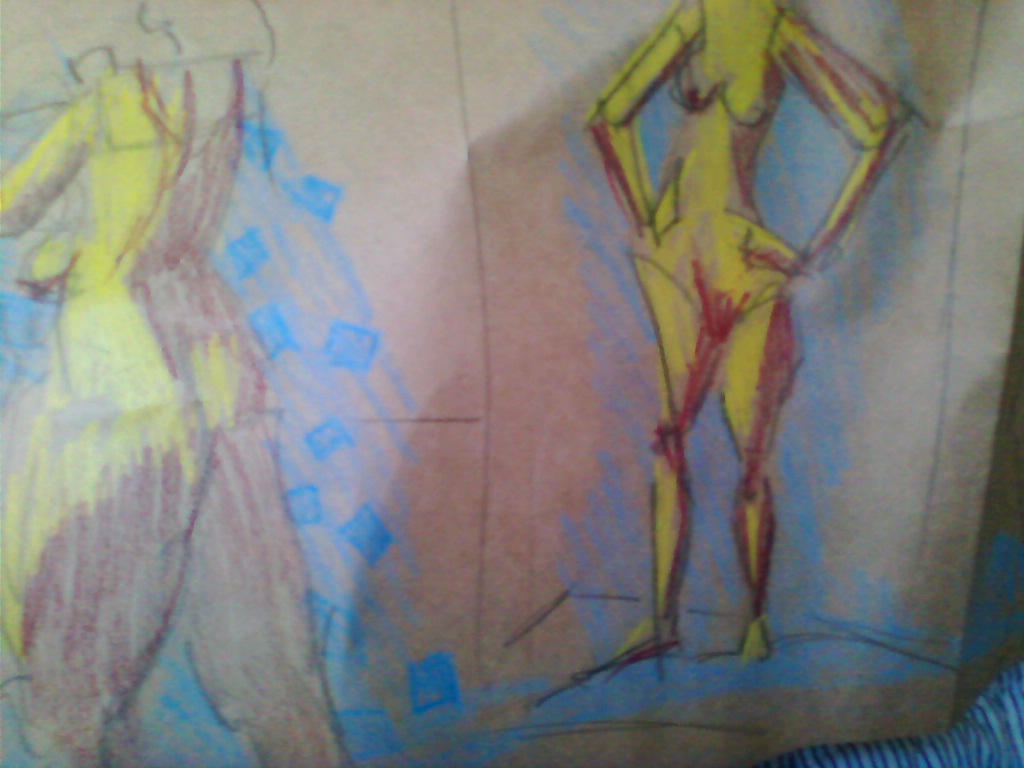 And the final two from that sheet. As you can see I'm working landscape apposed to horizontal. It's a habit I've picked up with all the brown paper drawings with life drawing. I enjoy it.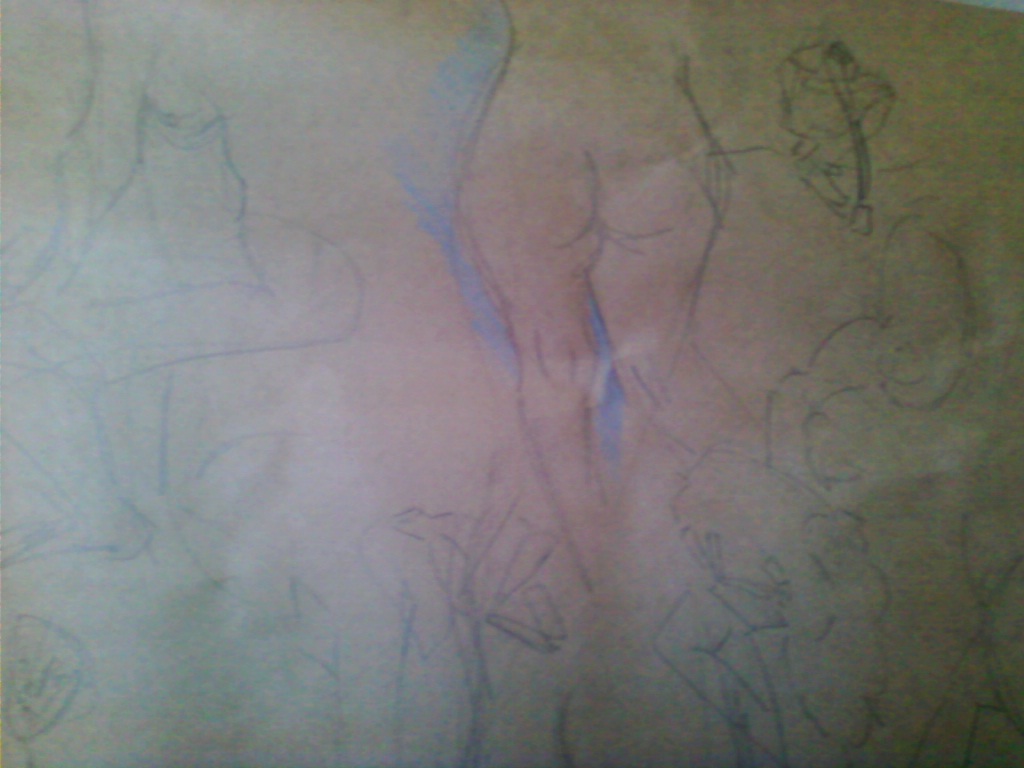 More pratice of the 's' mark. I partically enjoy those legs that I colored around with blue, Forms really working. I'll like to develop this further.
Need to create better lines.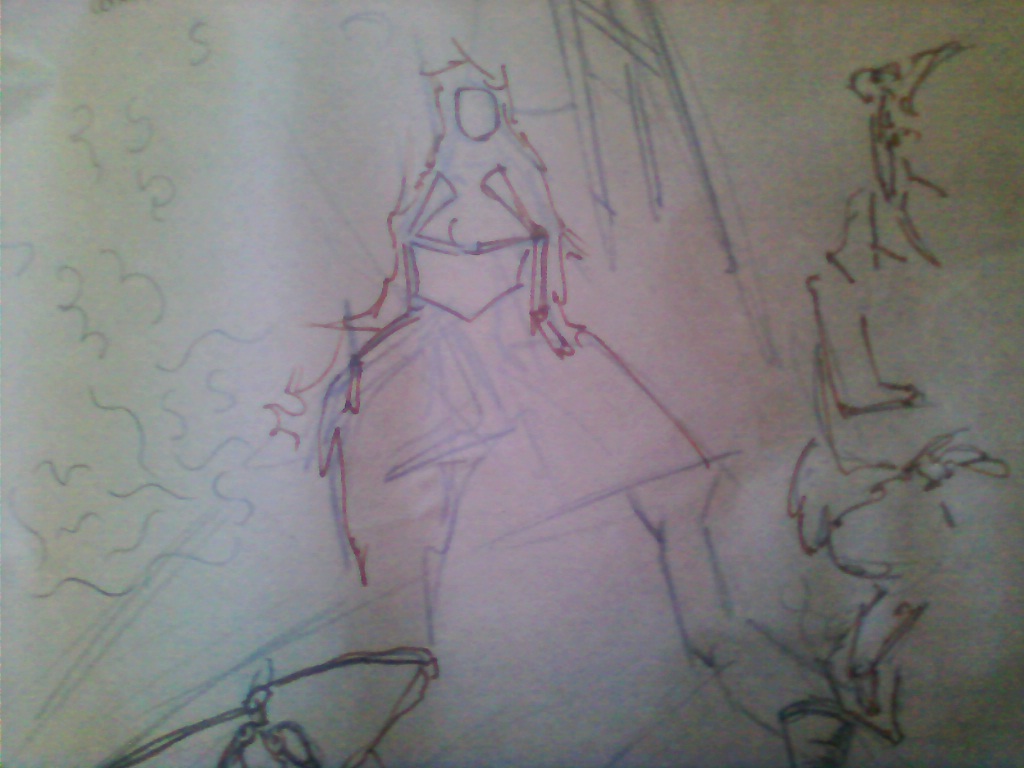 I dared to use some

promarkers

. They just don't do it for me.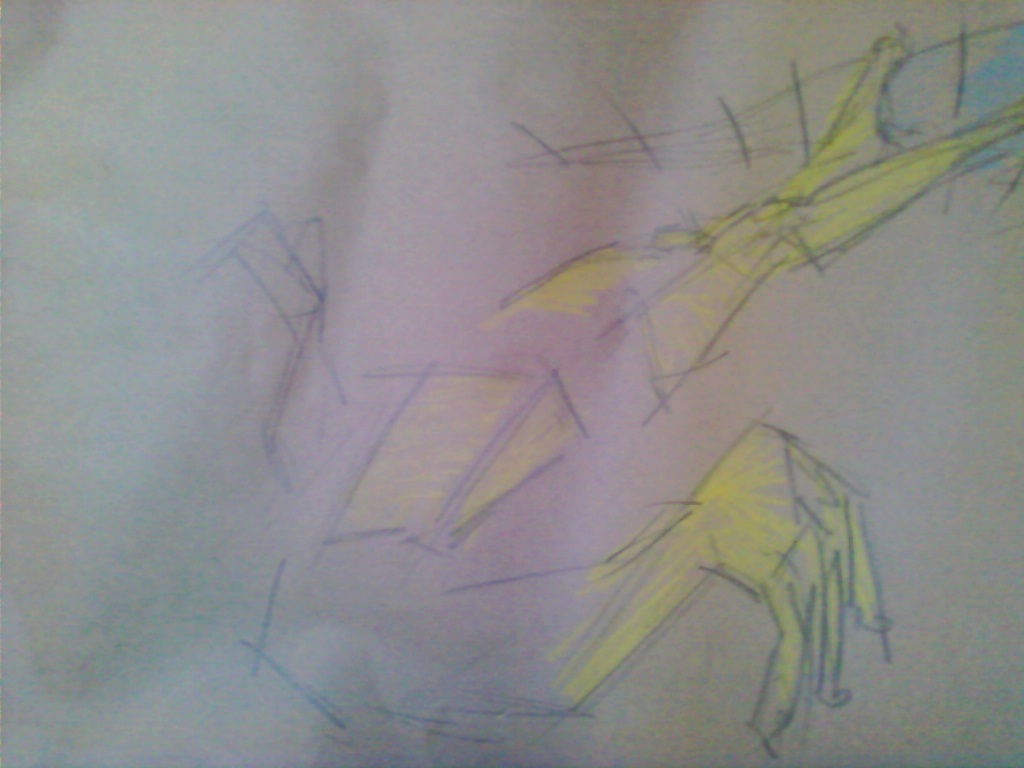 This created an interesting perspective - leaning backwards while lying down. The few shapes I used created a basic idea of the shape of the model.
okk

,

im

tired so this will do. overall a wonderful weekend life drawing. I've been rather useless on the computer lately - i think i need a break. but any computer work I do will be - Blender. Still more to learn. Need to render more material, expand particle systems further. 
gamedev

. I had a blast with Hammer tonight. It's

ok

, but really what I need to do is import my blender material into Hammer. I've had a go with Unity3d, importing a .blend file. Though, no success it's something I could use

Youtube

and find tutorials. 
programming. I made a basic

roguelike

last week with python, I'd like to explore this further. Especially look at ideas that would allow me to create a 3d

Roguelike

. 
Maybe writting more. That could always be helpful.
I hope you like the life drawing. More will be happening this Friday. I'm not sure who the model will be. But it will be a female! I'll be using pencil and colored pencils again - lifting off where Sunday left me.