I haven't been drawing people recently. It's all been streetscape works. A combo of nature and manmade structures. I think that's the best way to suggest it. Here are portraits I have drawn and painted digitally. The reference is photos from REDDITGETSDRAWN. For each piece I used GIMP on my main screen and had the reference open on my smaller screen. For the reference I used my laptop. I've been playing Borderlands 2.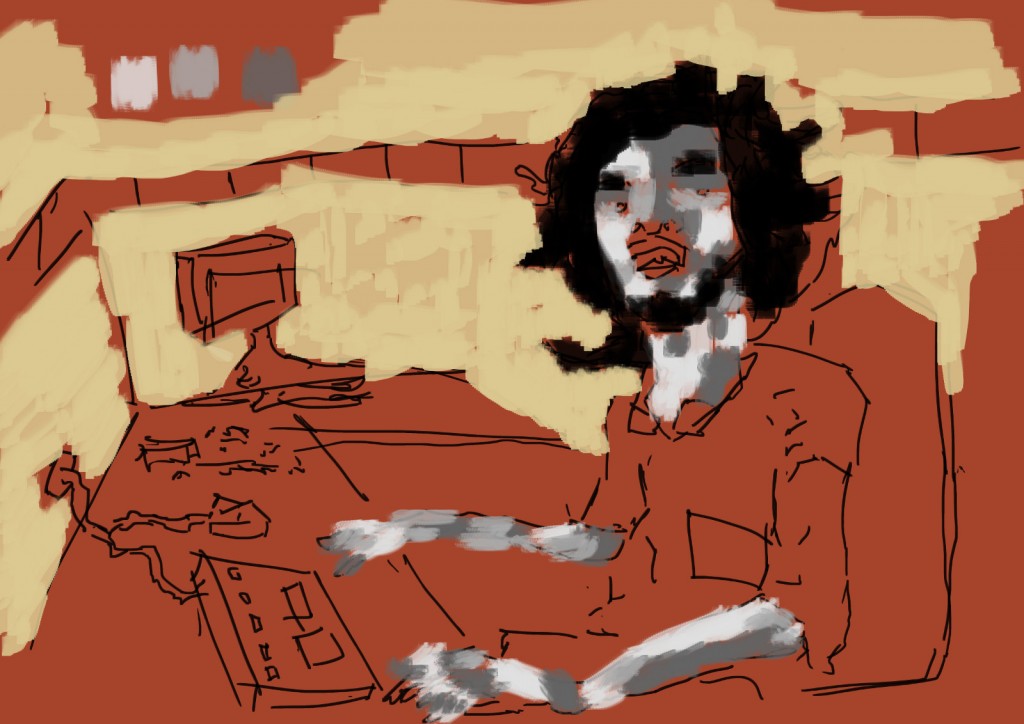 Johnny_Jon_John  had the request this photo to be painted. I used an orange from a previous painting as a base. Normally I use white, black, dark grey, or a mid grey. Using color for the start background is something new. From there, line, grey tone, and a lighter yellow for the background area. I did ponder over coloring more of the work in color - maybe the desk, his shirt, the desk chair.  Instead I kept the black and white tonal studies as the main focus point. Opacity was 80%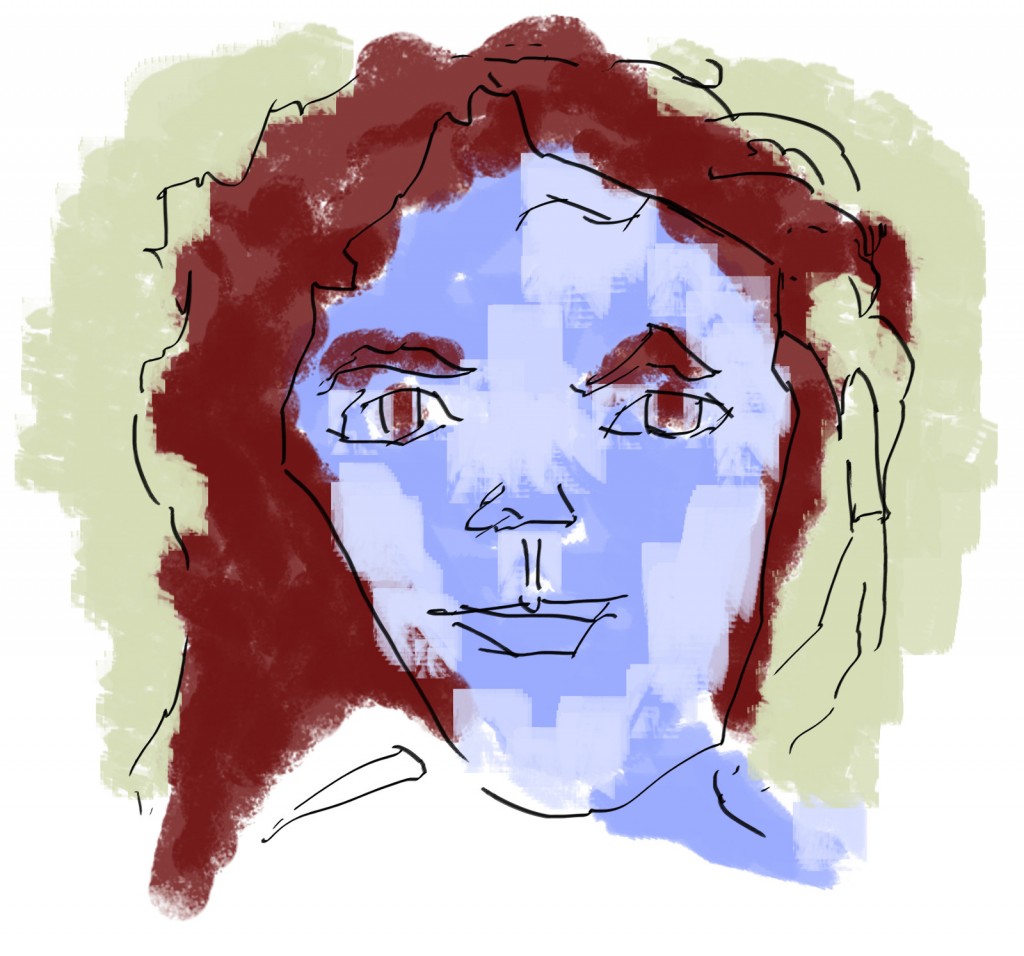 Superhero. It's nice to take a break from drawing figures. Going back to it I felt very refreshed. I want to keep these works up.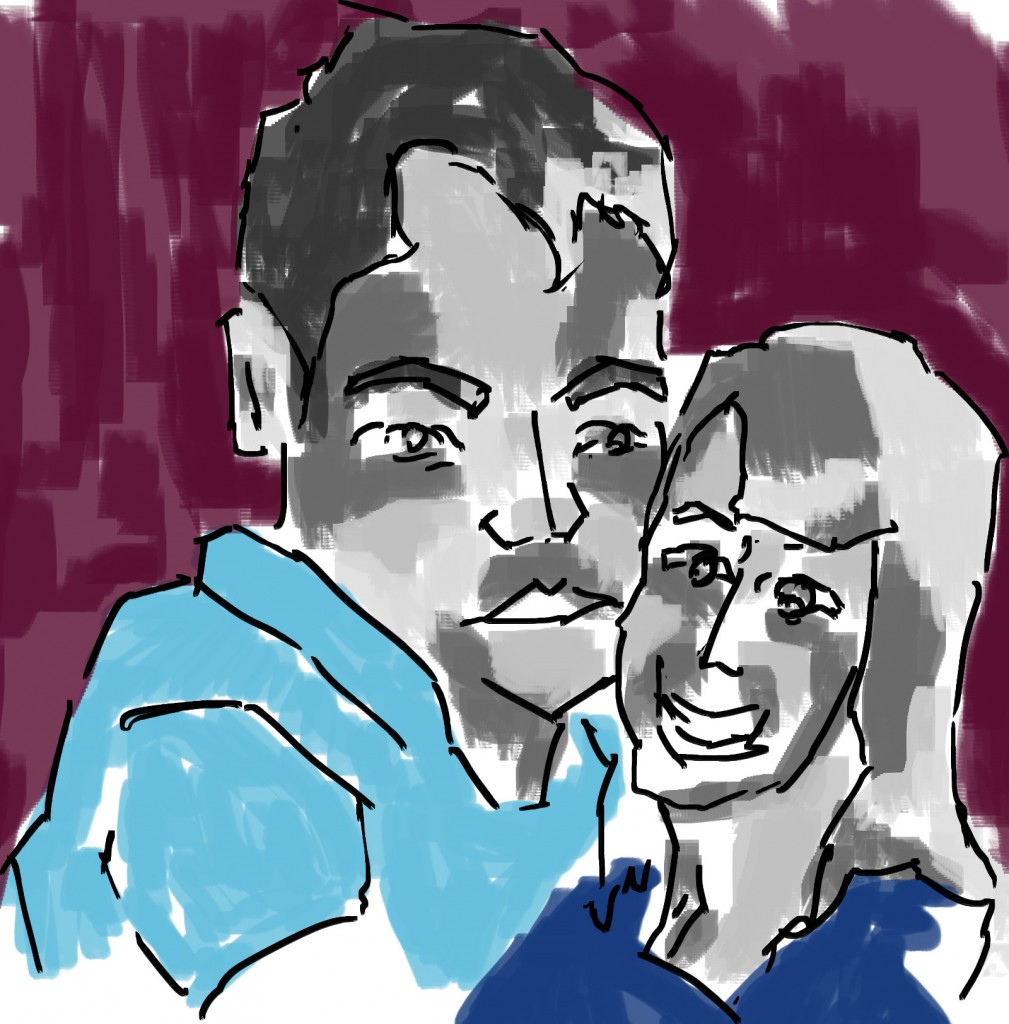 For the bnchwarmer926 I did this. It was the first I did... so not bad considering the break I've had. The line looks thick on this - in future works I scale the brush down somewhat. Having the line as the top layer also reinforces this. Blues were fun!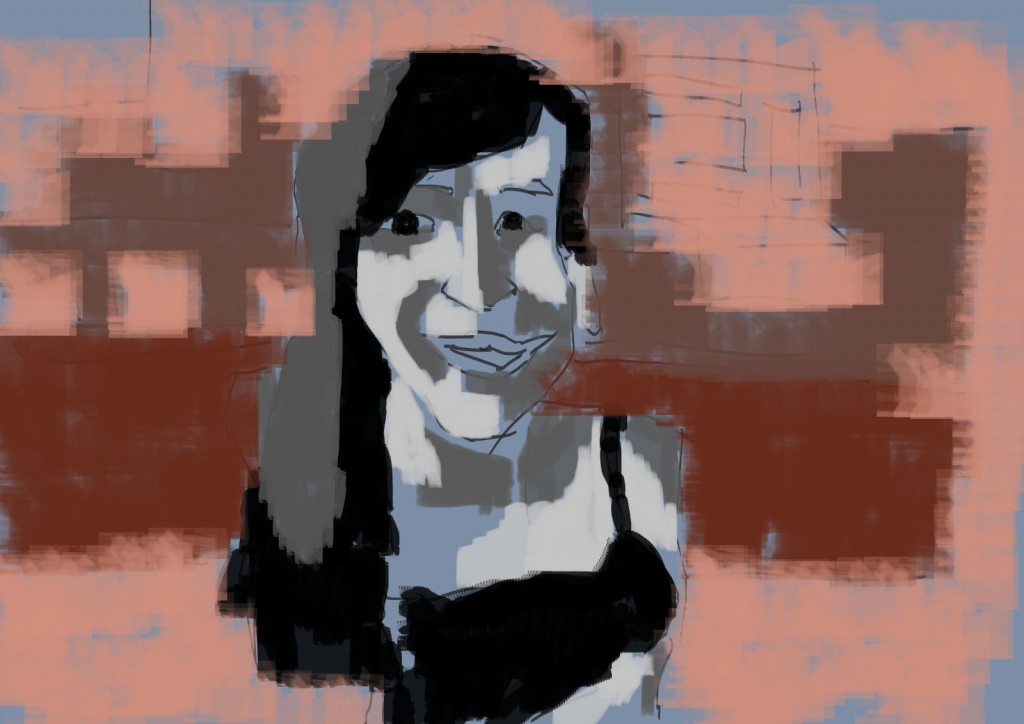 ieatcows requested for his girlfriend to be drawn. This is my result. Again I started with line, tone, then colored background with three different oranges. All the brushes are custom made by me. I felt there was a real lack of decent flatbrushes so have been focused on creating them, but I'd also be interested in creating more textured brushes - similar to the chalk brush. I'll experiment with tonal ranges within the brushes and see where I go. 
Reddit user http://www.reddit.com/user/kawaiian Kawaiian had the request to turn this into something for Halloween. This is my result. One of my final works for the day. I had done many and was growing tired by this point. I'd like to think the image had a witch feel about it. Especially the hair. She needs a black cat.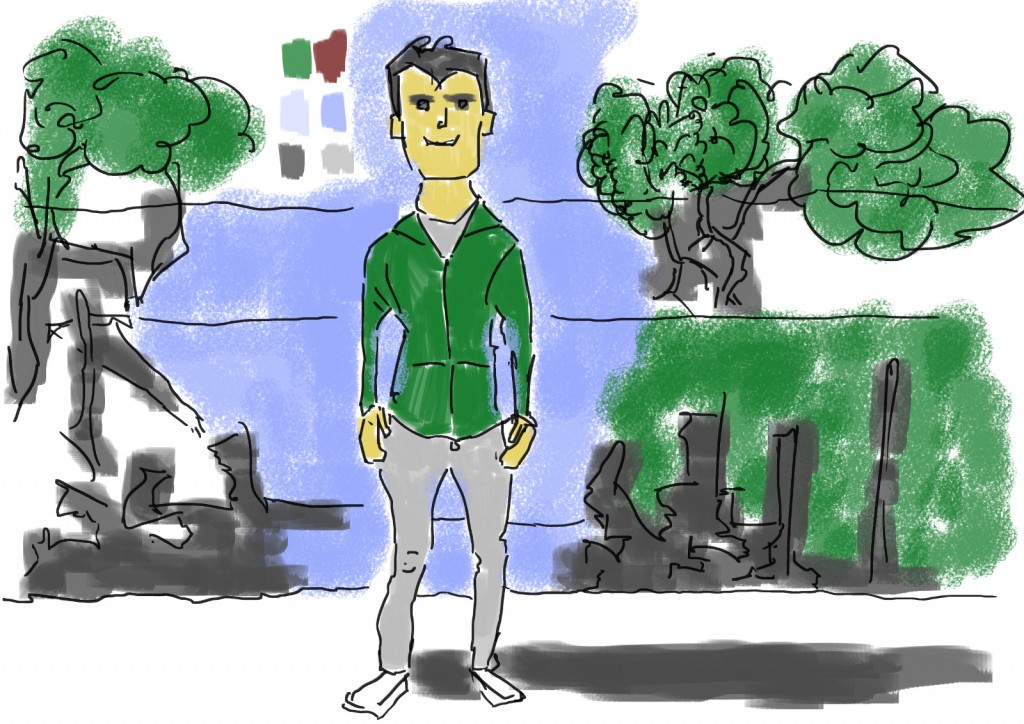 GreenFin83 had requested for this to be drawn. This is one of my favorite works. I especially enjoyed drawing the clothes. For the background I wanted to use my visual library and construct a scene. Alot of this inspration currently is the works I've been drawing around Levin.