I've got a better setup in my room now for working on the computer. My energy has been low for a long time, this is why I haven't been updating the site. I've been focusing mostly on making games. I never got a replacement Tablet for the Wacom Intous 5. Instead, I've kept with the small one. It's alright, and does the trick but doesn't allow me to paint all day as a get a sore hand. Here's a zombie painting I did from RedditGetsDrawn. I would post the reference but I checked back on the listing and it seems it's been deleted! Must always save the reference images. Anyway, here you go: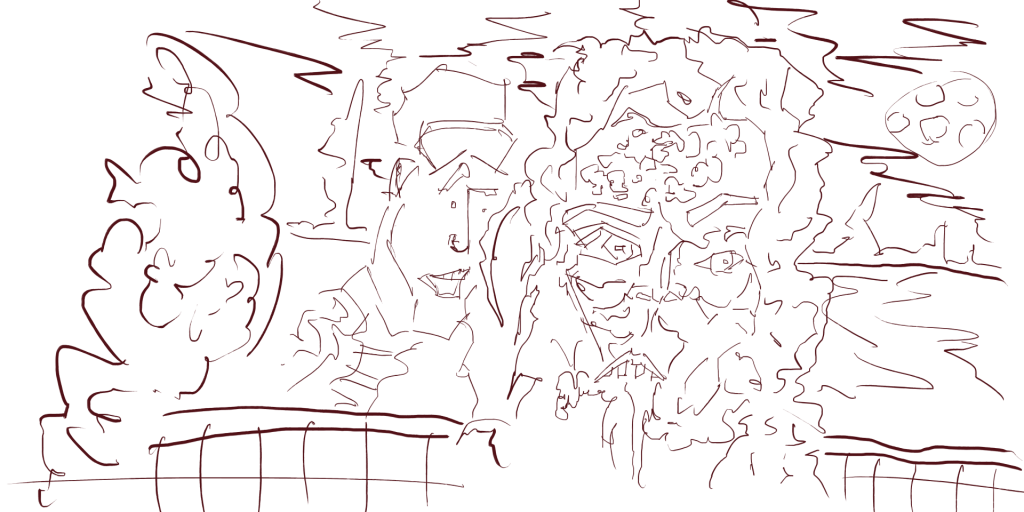 Zombies are fun to draw. This one had somewhat of an Asian look. I rearranged the scene somewhat - sending the guy on the left towards the back and bringing the zombie forward. Moon/landscape in distance/water, and a fence to separate the zombie and guy.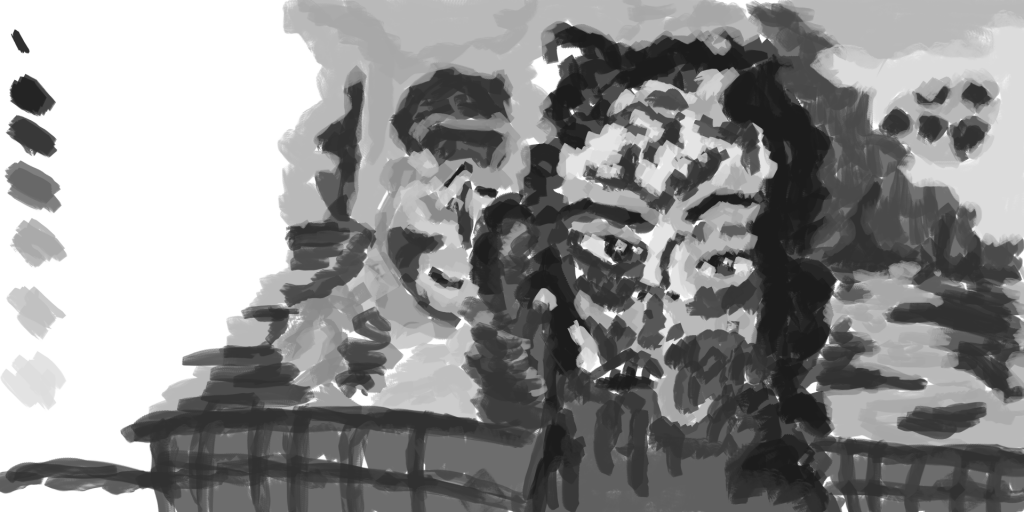 Tone. Merged the guy into the background somewhat.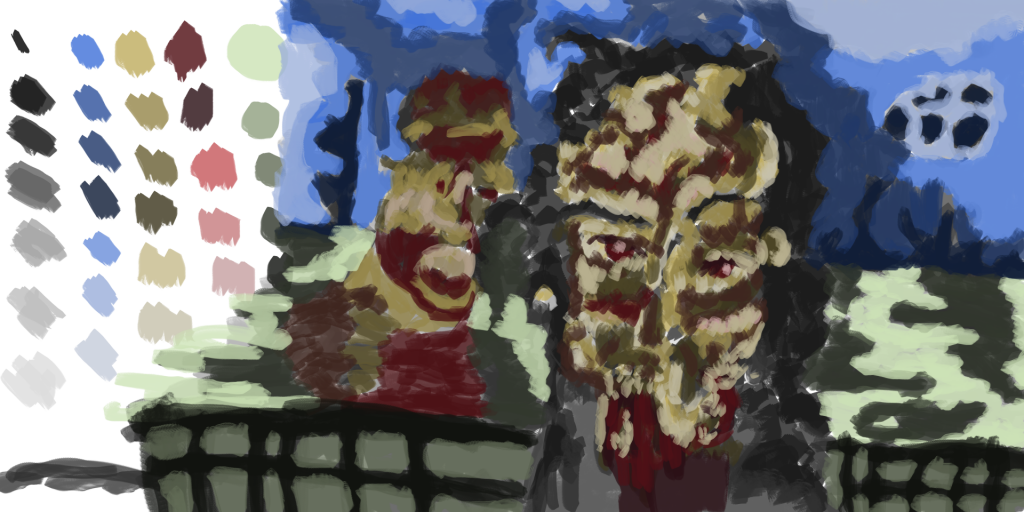 Pushed forward the guy out of the background with using the skin tones (yellow and red), these are the same as the skin tones I used on the zombie. For the water I used green, and landscape/sky blue. You can see all the tones of colors/gray-scale I used on the left. I have a few pencil drawings that I need to either photograph with my phone and upload or buy a new SD card for camera. I hope you enjoyed that digital painting and I'll be sure to upload more in future - it's important I keep slugging away with these digital painting :D