I'm currently in Wellington. So my usual SketchDaily hasn't been happening. I've done life drawing though, which has been a nice change. Here are some Reddit SketchDaily environment works that I have done recently. Once I'm back in Levin (early next week) I'll scan sketchbook works and upload videos of digital life drawing.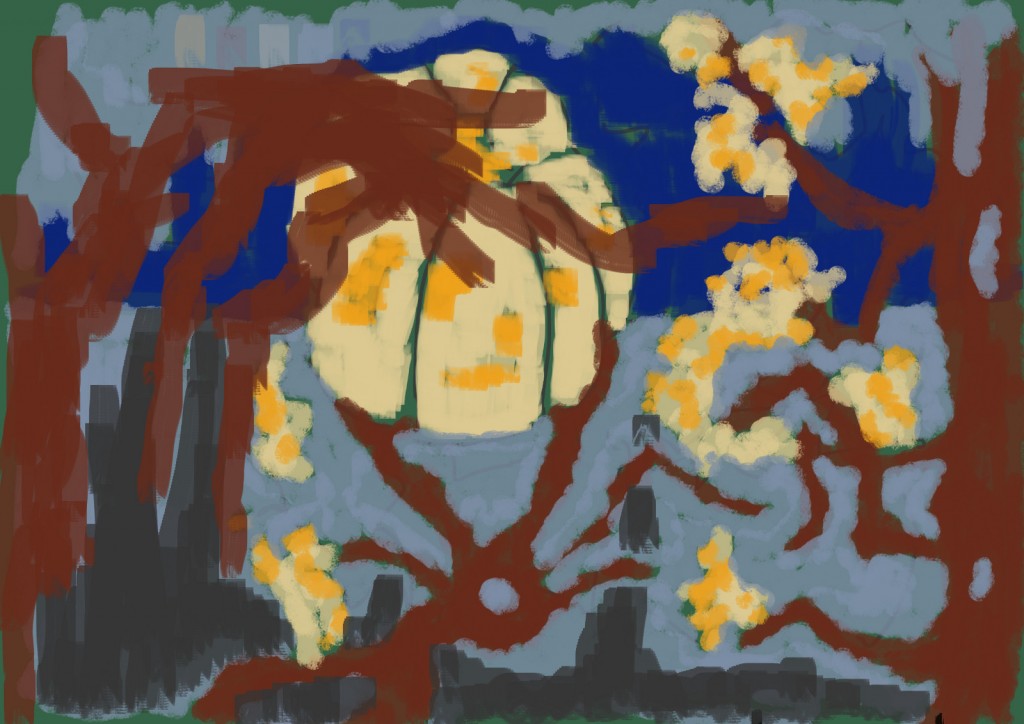 The theme here was pumpkins. I found a pumpkin photo on the internet to use as reference, then used my imaganation for the rest. Certainly doesn't feel like it's working. I gave up quick on this.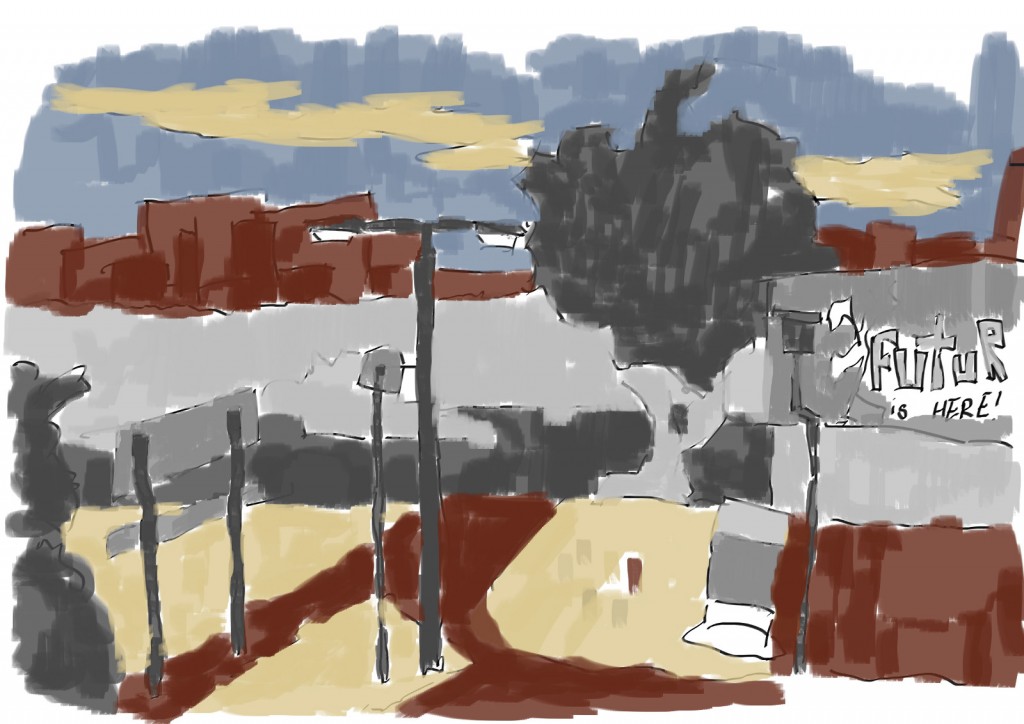 This is working. The theme was time travel. I took a sketch I drew in Levin (one of my favorite sketches to digitize) and referenced it to create this matt painting. The composition is working - there are interesting objects in the background and foreground  The yellow/red/blue mix together well - along with the gray. One area I do have a problem with is the tonal value of the tree against the background. The future is here!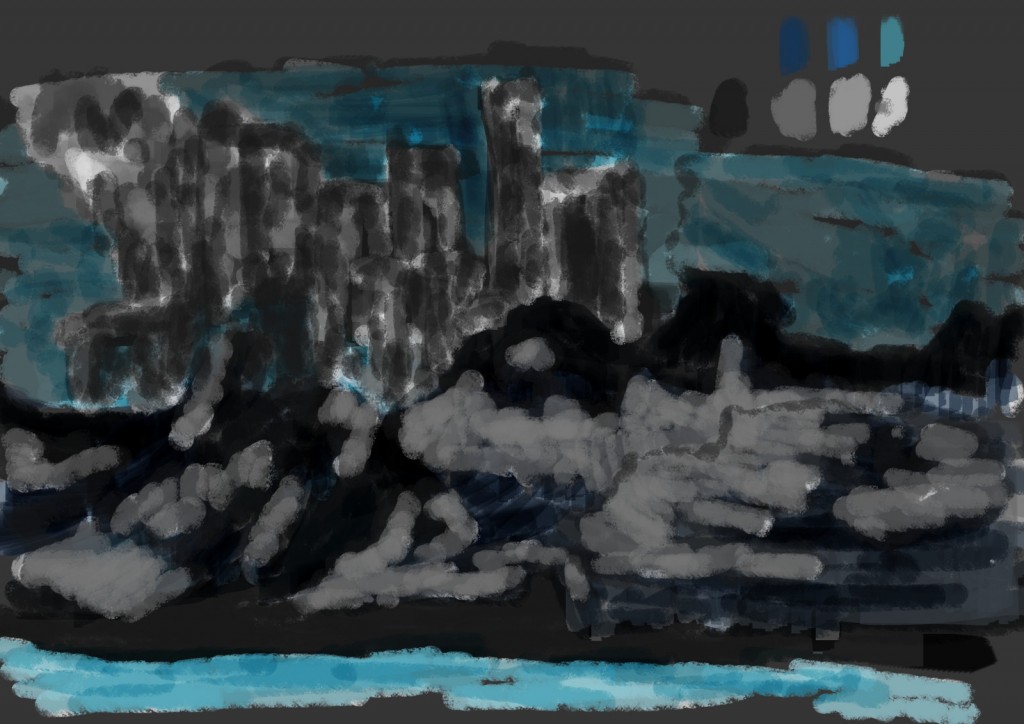 Northern was the theme here. I wanted to create something cold and icy feeling. I'm not happy with this.