I'm currently in Auckland. I got a new camera for xmas so able to take plenty of photos. So far I've taken over 1500. When away on holiday like this I don't spend much time on the computer but here are drawings that I have done recently: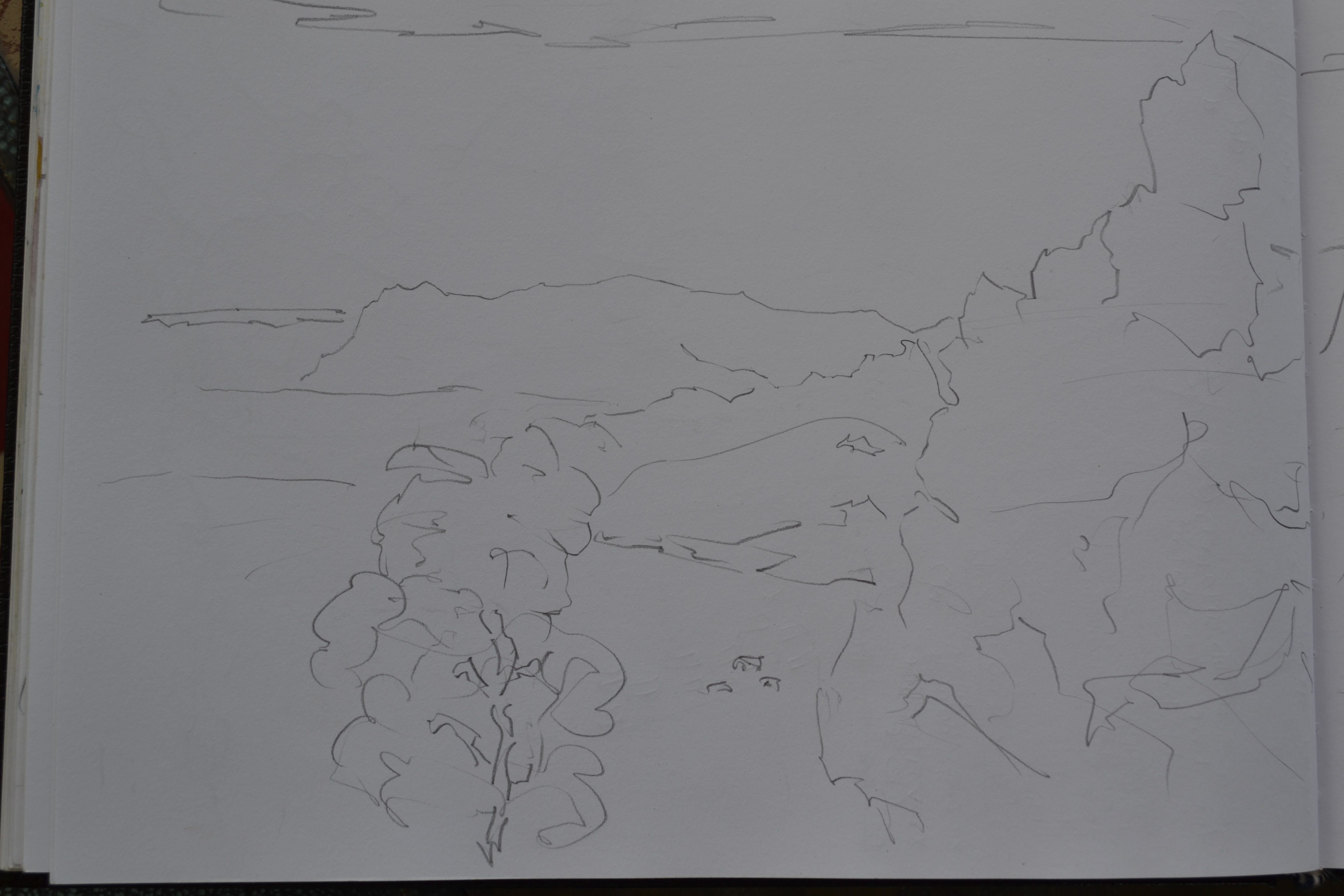 View of the hills from my Mothers home in Poringa. I didn't get much drawing done over xmas, instead I spent the majority of the time on the computer working with pygame. Over the past few day's I have been taking plently of photos of enviorments that I plan to use in my artwork somehow. So the drawing has been low.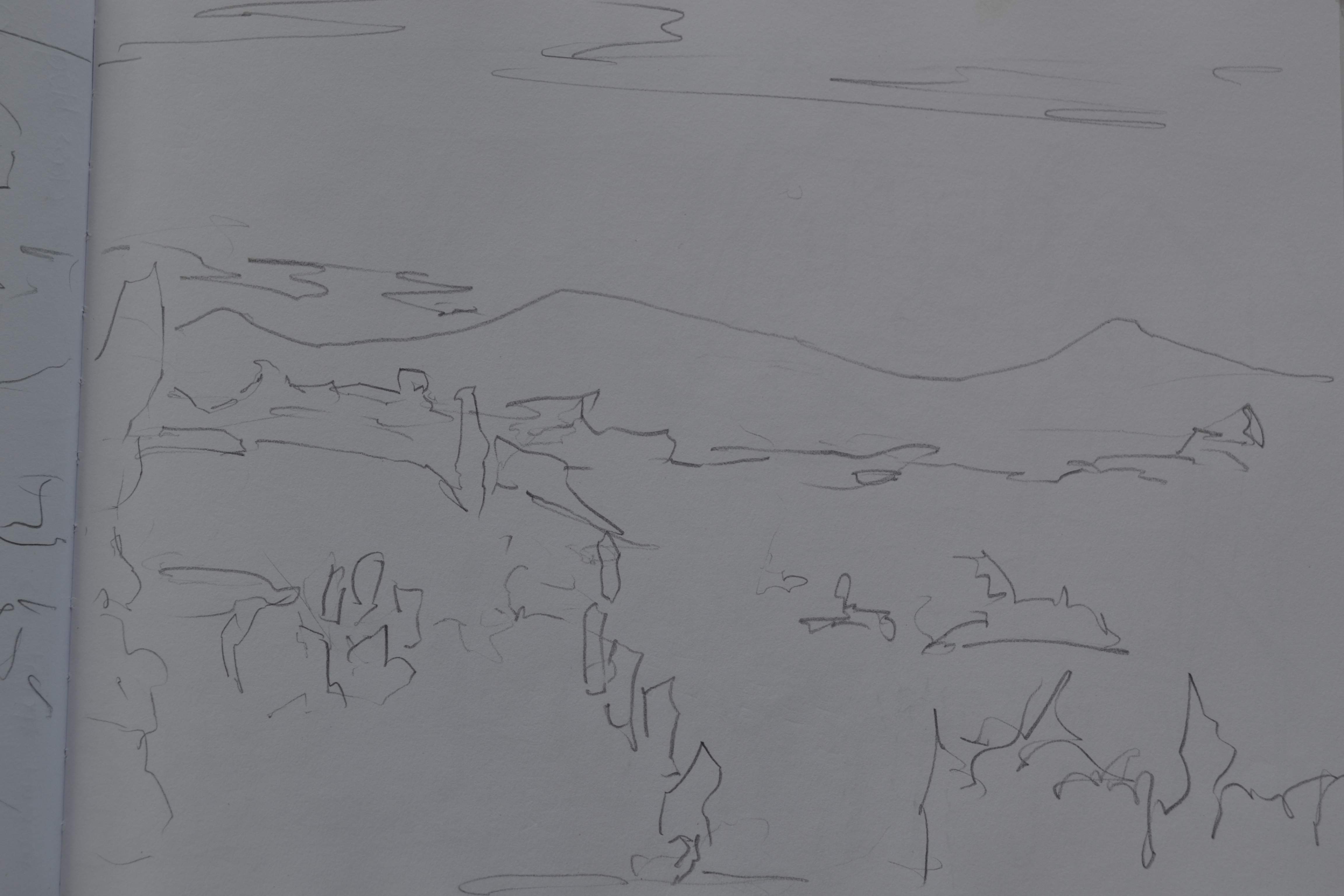 The other side of the page. Very minimal lines in this. I'm not sure if I will do much with it. It's quite boring.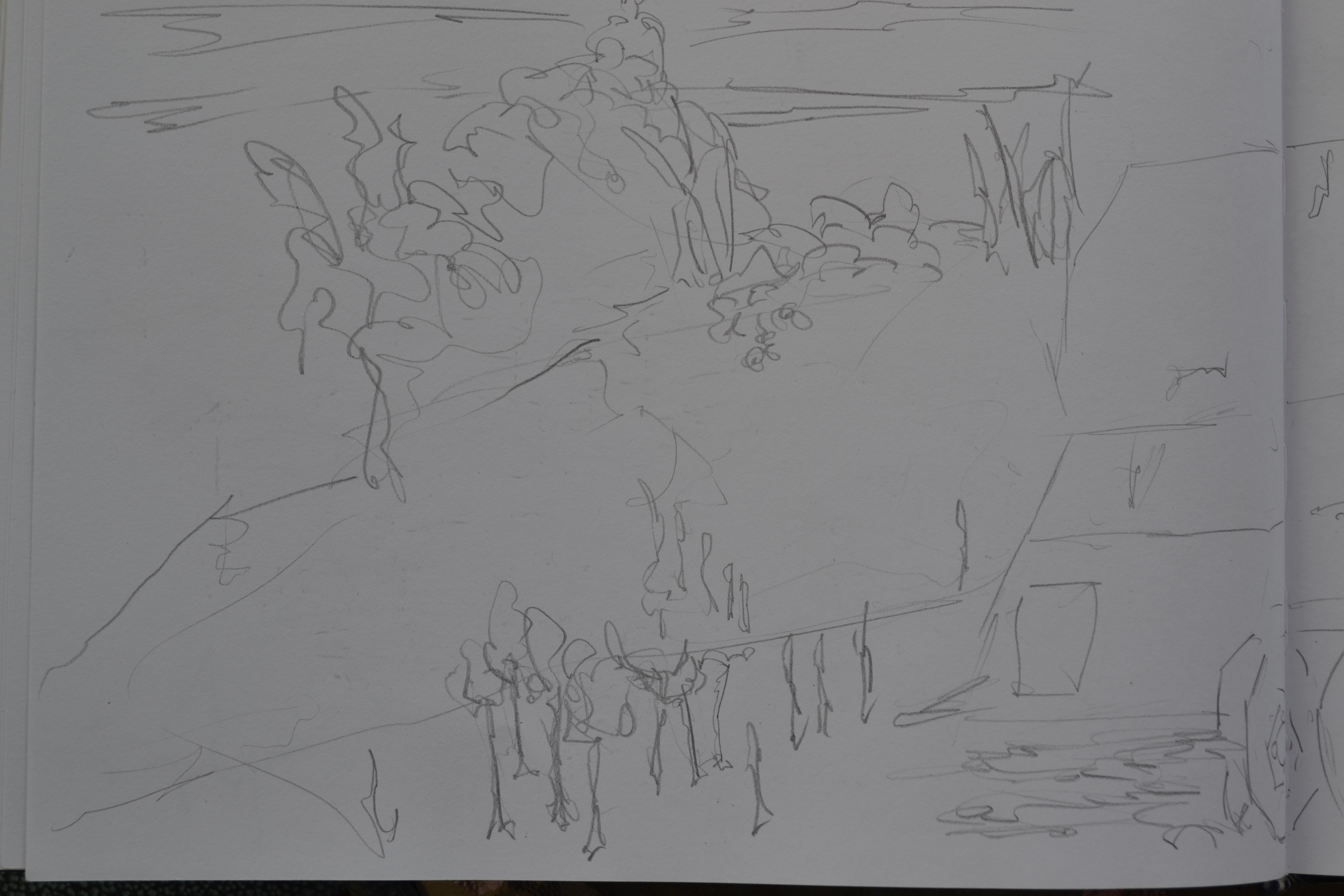 Another view from Mums home. This was a closer view. To the right is a concrete mixer, very top the sky, and below vegetation.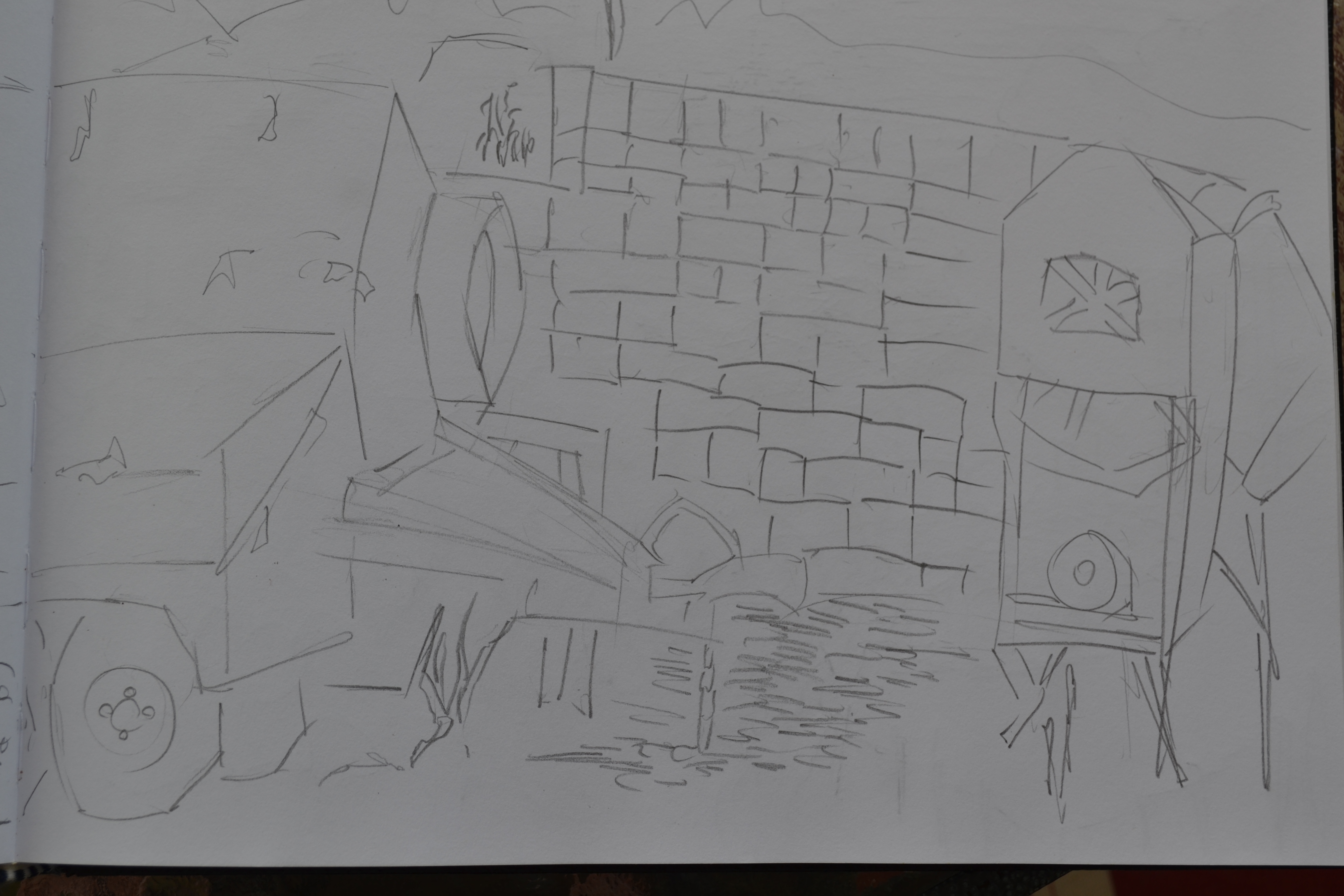 I'm happier with this one. Far more structure to the piece. The concrete mixer was fun to draw. It was similar to drawing cars, but a different shape. To the right of the mixer, a concrete wall in progress. Bottom is grass. I used a straight line vertical stroke to show this. I only drew part of the grass so repeating mindless tasks like this calls for a for loop. Here's dreaming.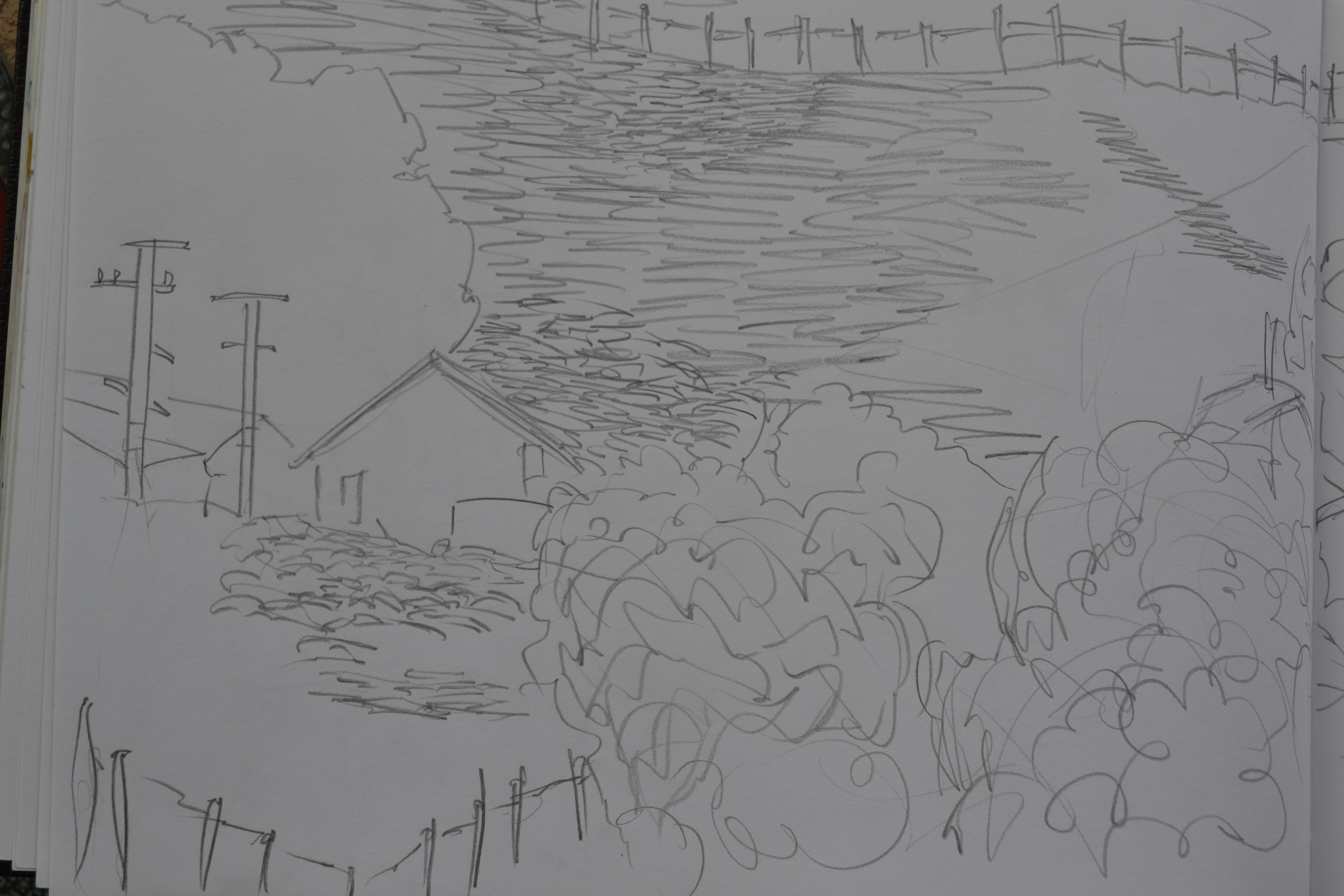 Another drawing of Poringa. I started with drawing part of the neighbors house and drew vegetation  fences and the hill behind it. A fence ran all the way across the top of the fence.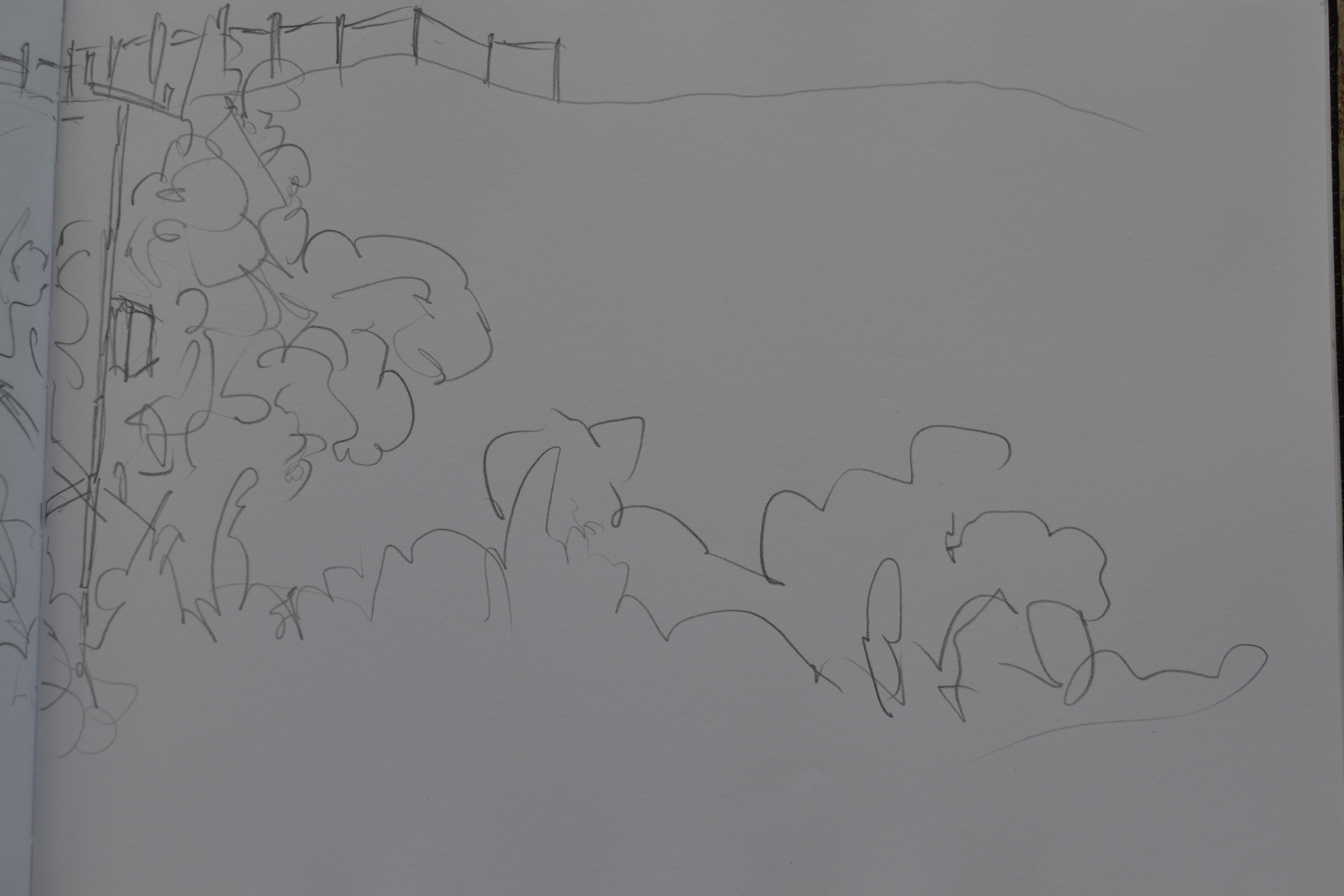 Right side of the previous drawing. Not as much happening here, I guess I lost interest and  went inside to the computer. The very left is a power pole, followed by vegetation  At the top the fence continues along The hill twists and turns.
This was a drawing I did in Hamilton. I spent the day there before traveling to Auckland. Nothing much happening here. Lets move on.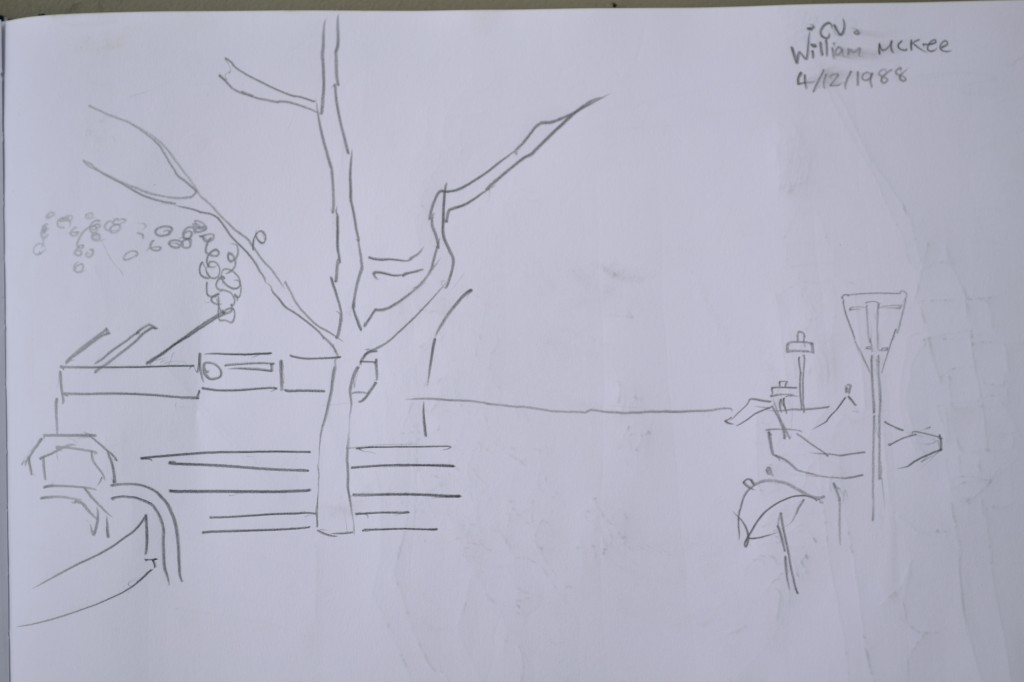 Another Hamilton drawing. Again, very minimal. I wasn't really in the mood for drawing so closed the book and walked.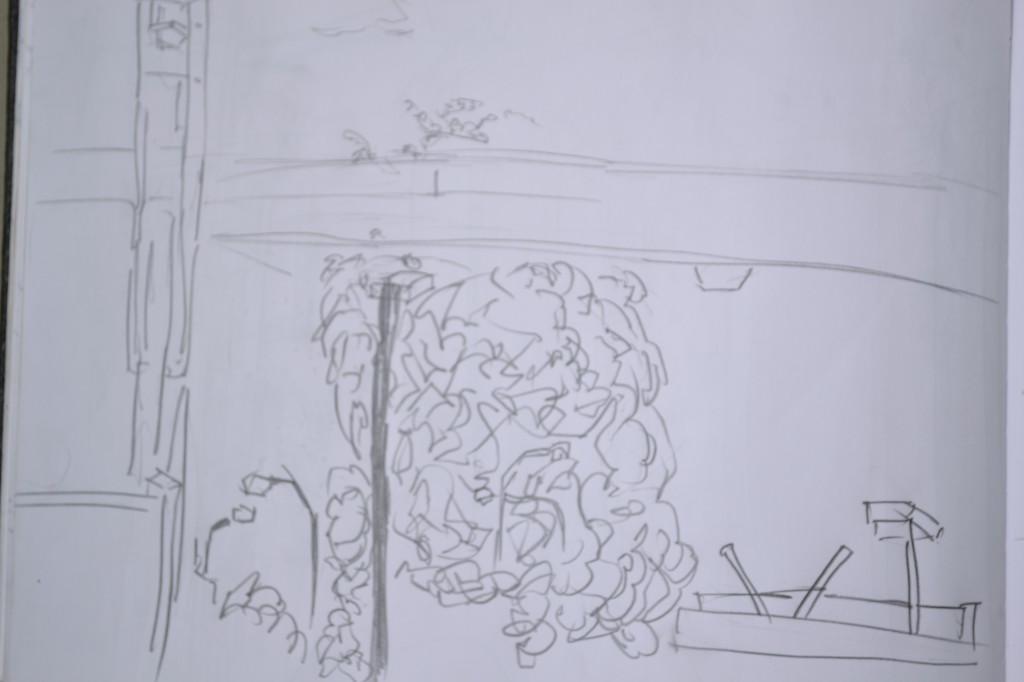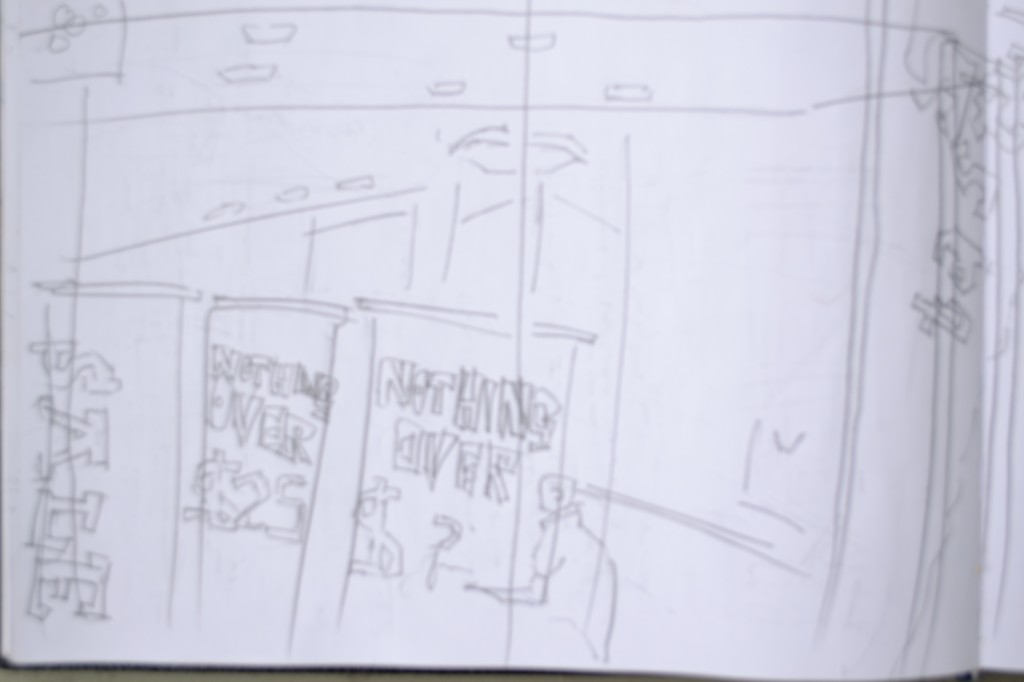 This was drawn in Hamilton at the base. My Mother, Sister went shopping and I was free for several hours to draw and look around the shops. It was a beautiful day in Hamilton and I enjoyed drawing the store fronts. This is a drawing of a clothing shop well drinking a glass of water and eating a scone. This will do for now