Hello. This week I've felt very lazy in terms of artwork. Still no Blender works, but at least I got into some GIMP work. I want to go back to reference images and develop my digital painting further. I get distracted bad, and sleep too much. Sigh. I'm heading down to the South Island later this week with no computer, just my sketchbook. I'm looking forward to sketching the Island, should be exciting. Here is some digital work I have been doing:

I had fun with this. I used an early attempt to warm up before progressing onto this.I focused on an area. Roger Key would always suggest this - that It's better to focus on a smaller area and get it right over working a large area and making a mess. So I focused on the mountains in the background, and trees in the foreground. Of course I didn't stick to these and the image changed completely, but the main point was still kept - focus. Taking these studies from my sketchbook into digital will work better for me then working from photographs. I wasn't going to upload the warm up, but really I should be uploading all the artwork I do, even if I'm not a fan. Here you go:

Background turned out to be a dark red as it was the color selected when creating a new layer. I kept it there instead of switching it to a mid gray, working a mid gray over top. It was going great at first. I've had problems with the white and back. It just isn't mixing together. It just wasn't working so I gave up and created a new one.... and that worked great. I like to treat these like gestural drawings... something thats good to do but at the end of the day I'm going to screw it up and throw it away (not really true as I tend to keep all my life drawings - my room is full of brown paper some dating back to 2010).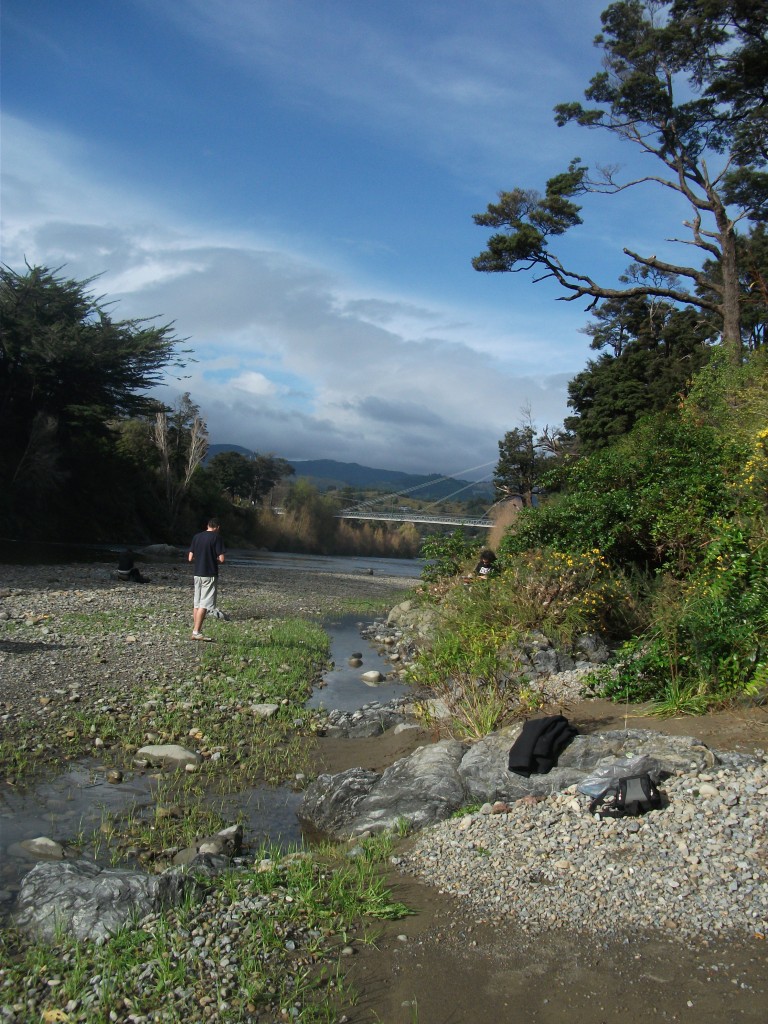 The reference I used for the previous paintings. This was in Upper Hutt mid 2011. It was during one of the class trips - Dans Friday Class. Wonderful class, the life drawing and trips were the best bits. Both something TLC must do more of!

And finally here's some sketches I did in GIMP to warm up. I'm not sure if I'll work on them further but just sketching and treating digital like a sketchbook works well for me. Allows me to practice ideas and creative thinking. It's Wednesday. Today I need to organize my trip down South. I was planning on heading down Saturday but have needed to change to Thursday. I'll try to schedule some posts when I'm gone so this blog isn't left empty. Have a good day.