The week of Vincents of life drawing is over. I won't make it next week due to having plently of  life drawing classes at TLC to attend. My flatmate Kunal attended Vincents with me this week. It was the 2nd time he had done life drawing. Had Lee for a model. I think it was the first time she had modeled for Vincents - her confidence levels seemed low compared to drawing her at TLC. But still, I enjoyed drawing her. I worked from a sketch pad 16cm by 16cm. Sennellier. The paper had a slight texture and off white look. It holds pencil pigment nicely.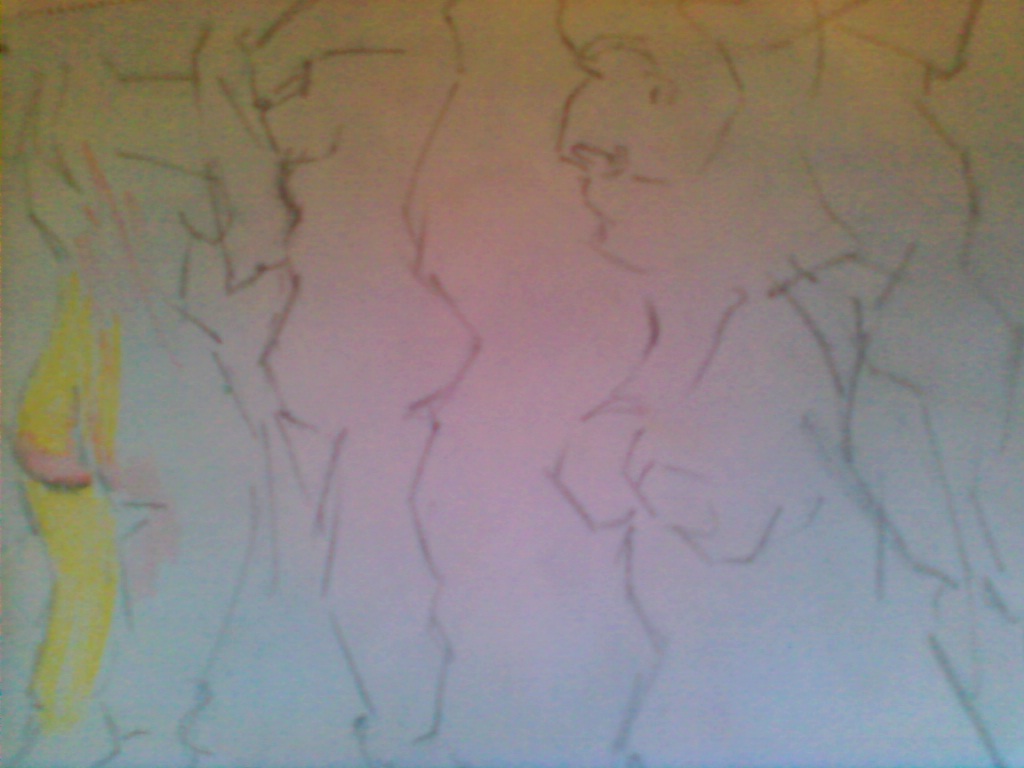 Two minute poses. These are all standing - many very similar. Fine though. I started color in one drawing, but two mintues isn't long to capture much tone.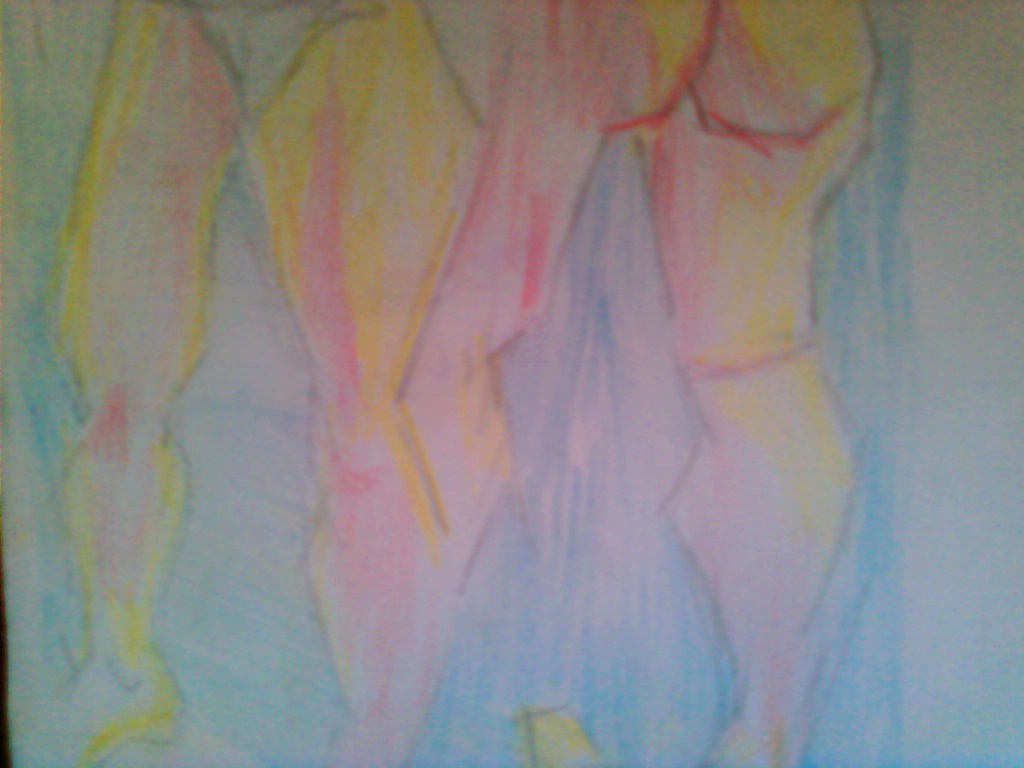 Leg studies. Focus like always is looking for those lights in darks in order to show the shape of the model. I quite like these. Decent for 5 min drawings.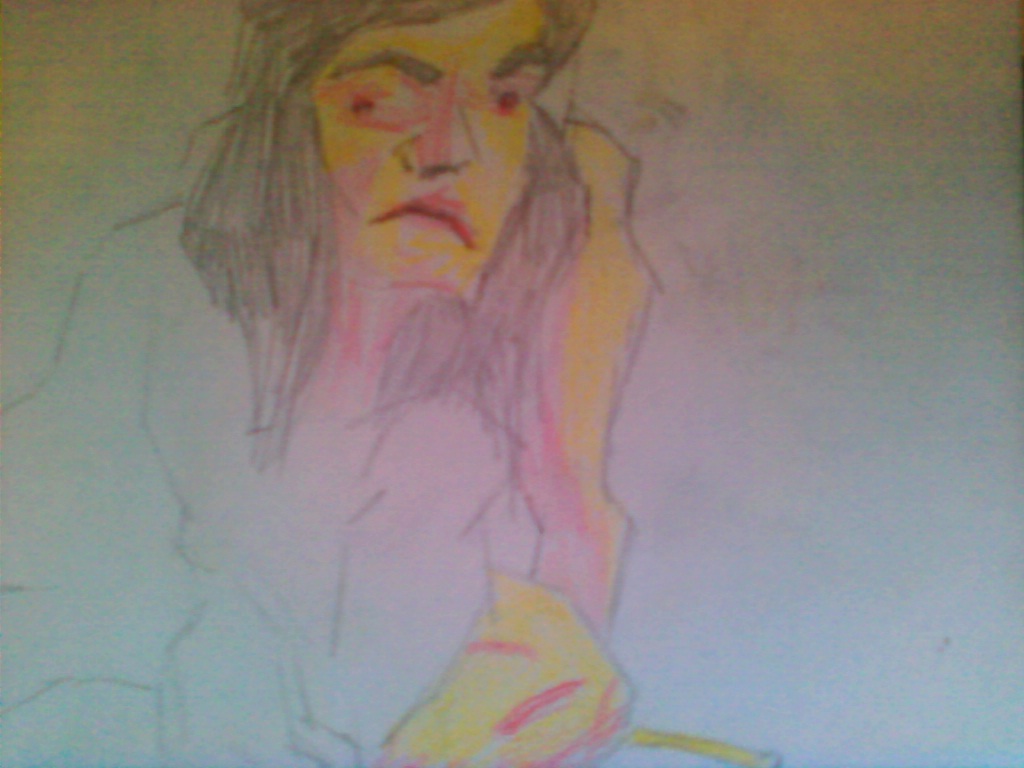 A portrait. It's always a good idea to work on a portrait regularly to keep those skills up :D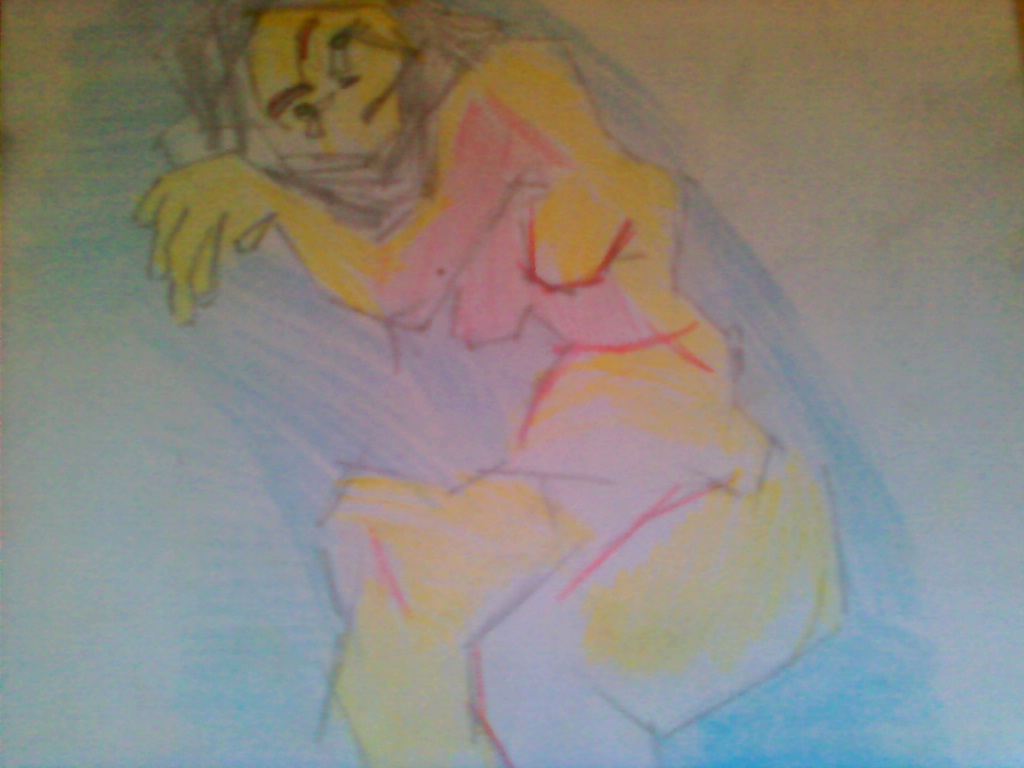 I've been enjoying this simple color scheme. Yellow for light, red for dark, and blue for negative space.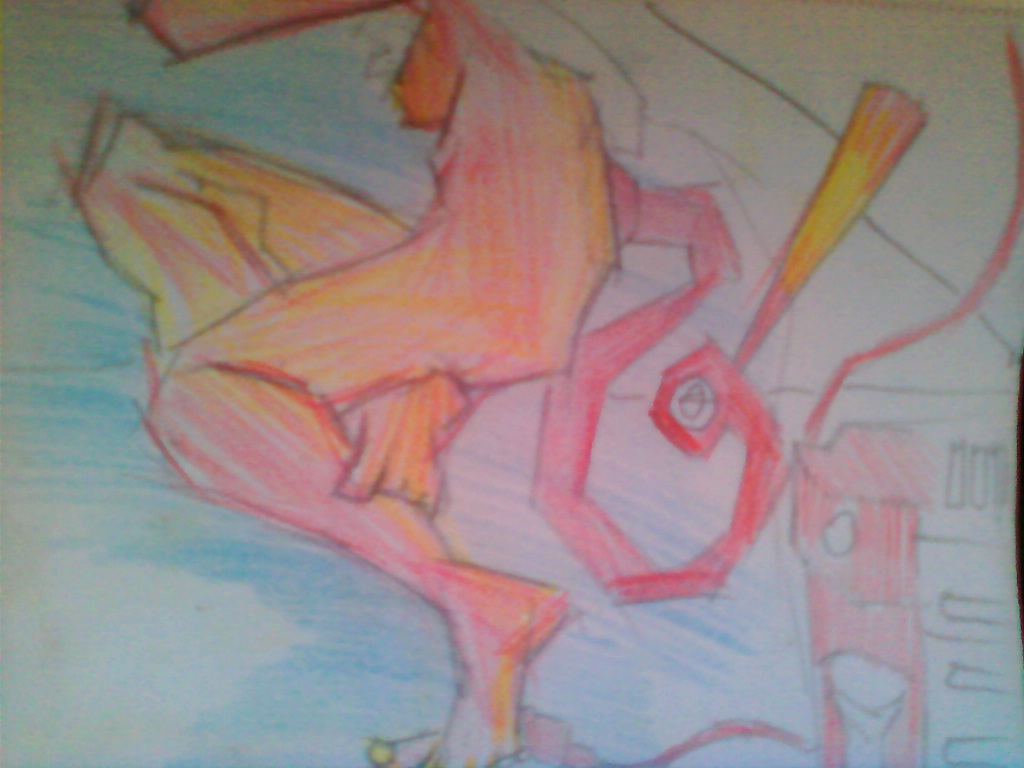 Normally on a Thursday Vincents has one forty minute pose. People wanted two twenty like Tuesdays - so it was decided. Two twentys. I spent ten mins drawing the model in this and the rest of the time working with the background and such. Great to do when you lose interest in the pose. Thanks Lee for the wonderful modeling. And Kunal for coming along