I've been playing The Walking Dead. Good news is that it's a game that allows me to paint at the same time. So during the game I painted this following scene, it took me a bit longer to paint than usual as I was semi engaged with The Walking Dead. Anyway, here's the painting:
The reference is common - both pencil sketches drawn in Wellington - the left waterfront, and right the railway. I painted the railway just yesterday so I think tomorrow I'll have to paint something different. It is a fun scene to paint though. I want more drawings with figure sculptures in.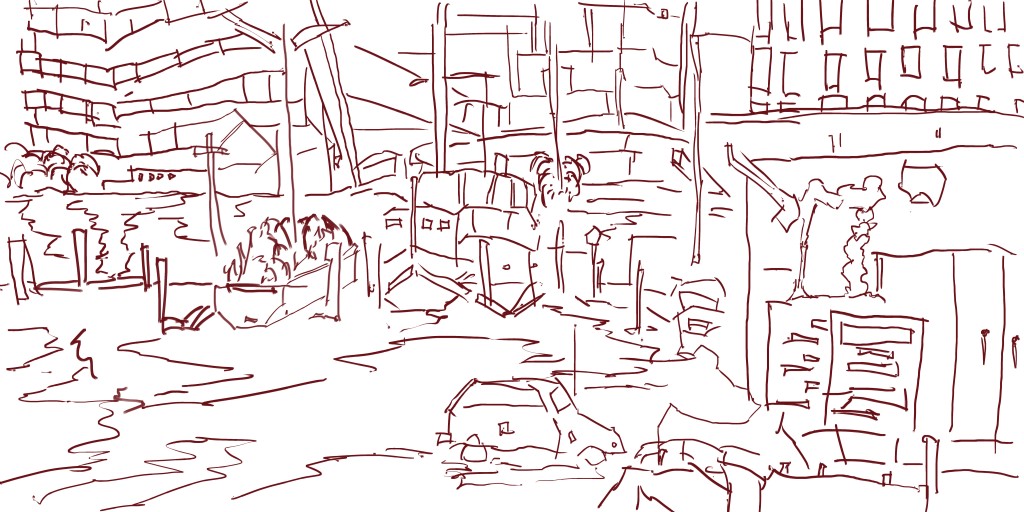 Ok line. I currently have a bad headache so not really sure. I guess this line is what I expected. Nothing special or different to what I usually do. I'm just going to move onto tone which is far more exciting.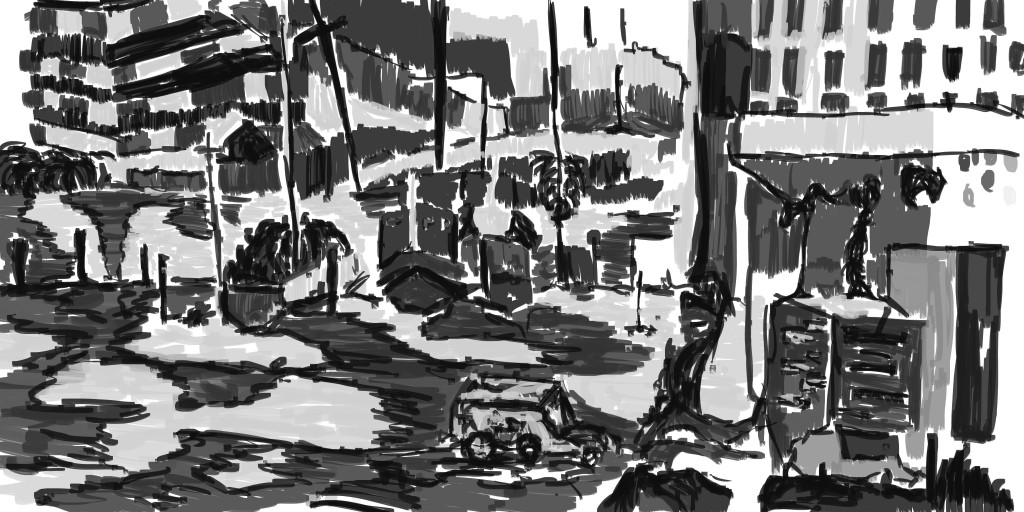 Gayscale tone. Now this is getting there. I spent awhile on this building up the tones. I'm  happy with the water areas and the interesting large pole on the right side (left of the figure sculpture). I'm not happy with the car, I had to go over it several times but it still feels wrong and out of place.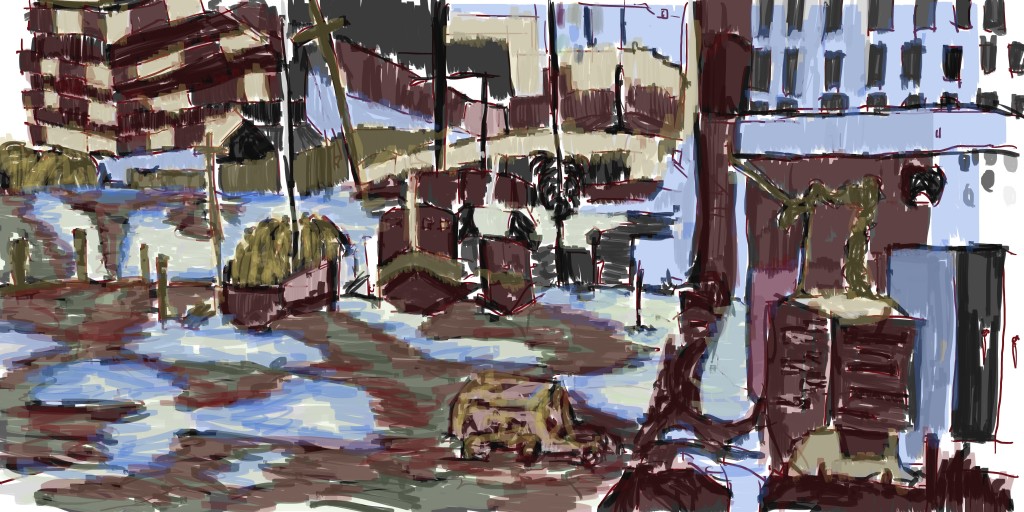 Color. As always I had plenty of fun applying the color. I kept with my usual colors, but was brave and mixed them in areas.. such as the green/blue and yellow/red for the water. The opacity is set to 30% for the color so layering of colors greatly helps the depth. Alright, that will do for now. No video for this one.