Some more drawings of Auckland during my visit. Most of these are around Westfield New Lynn Mall.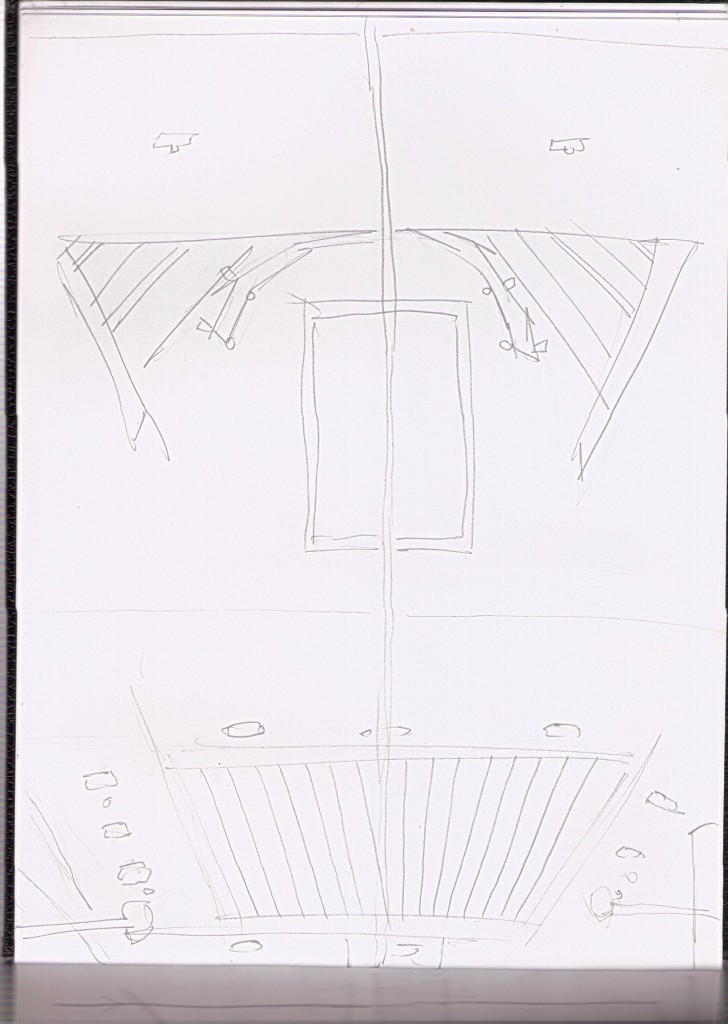 Top half. HB Pencil on white paper. This is mostly the ceiling.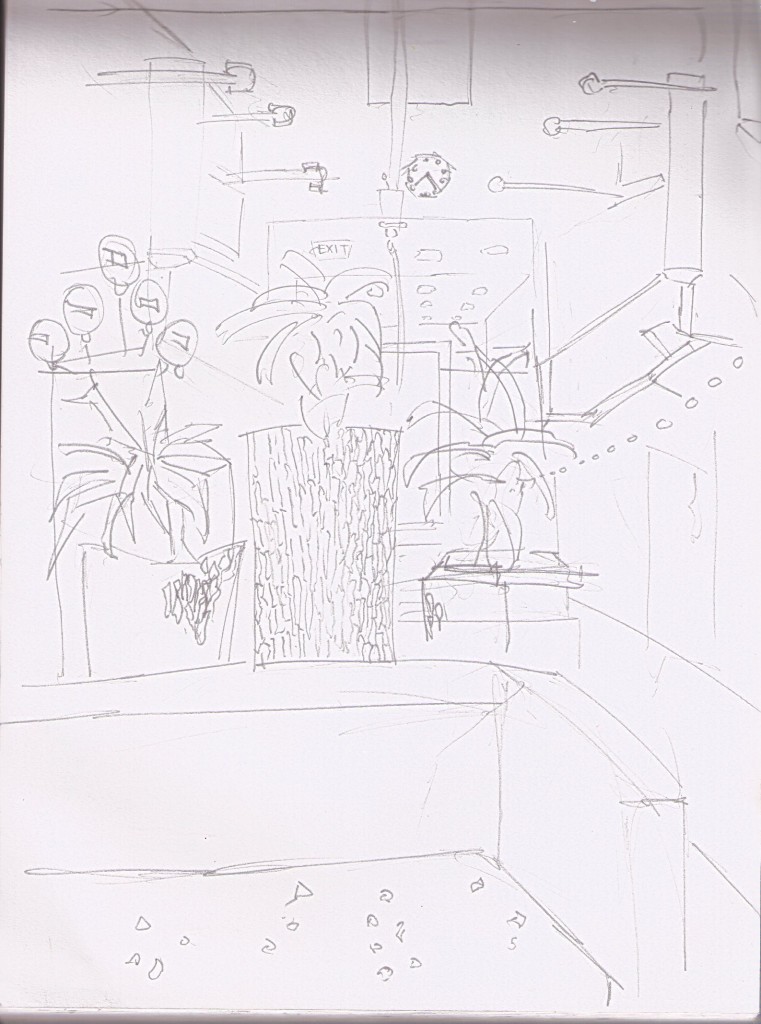 Working vertical, gives an interesting perspective. Much more detail in this area then the roof. People were blocking areas so I had to work around that somewhat. Attempted to capture the wood bark texture on the containers - spreading it to other container structures. I'll do a paint over of these works tonight or in the morning.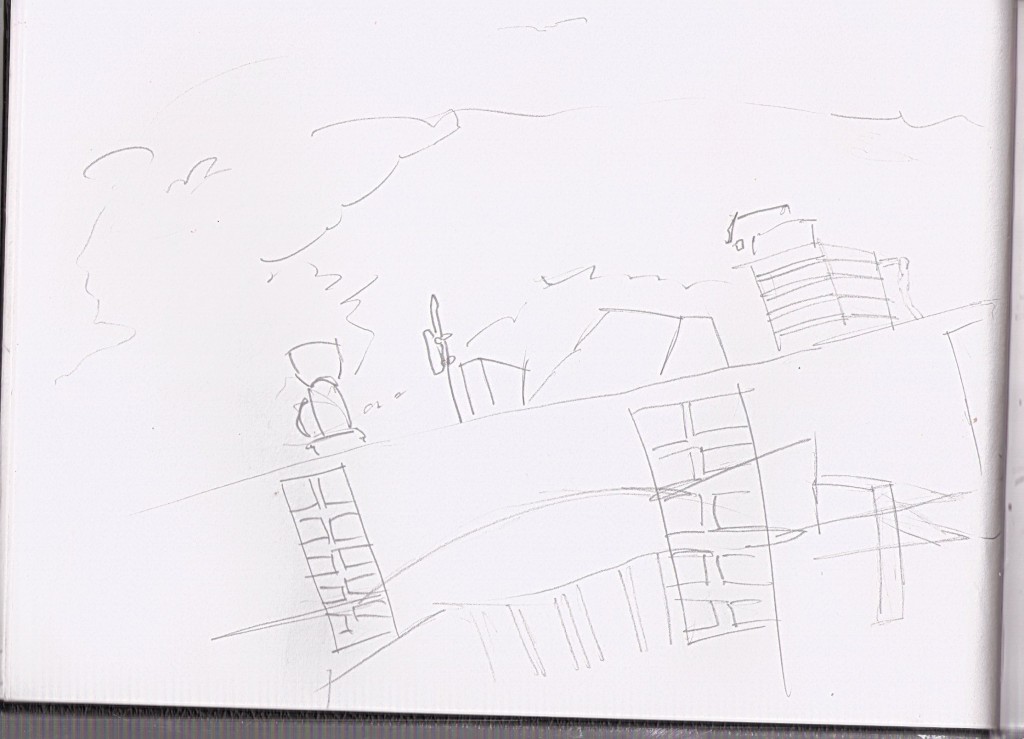 Left side of mall outside sketch. Sadly the other half isn't scanning. stupid scanner.