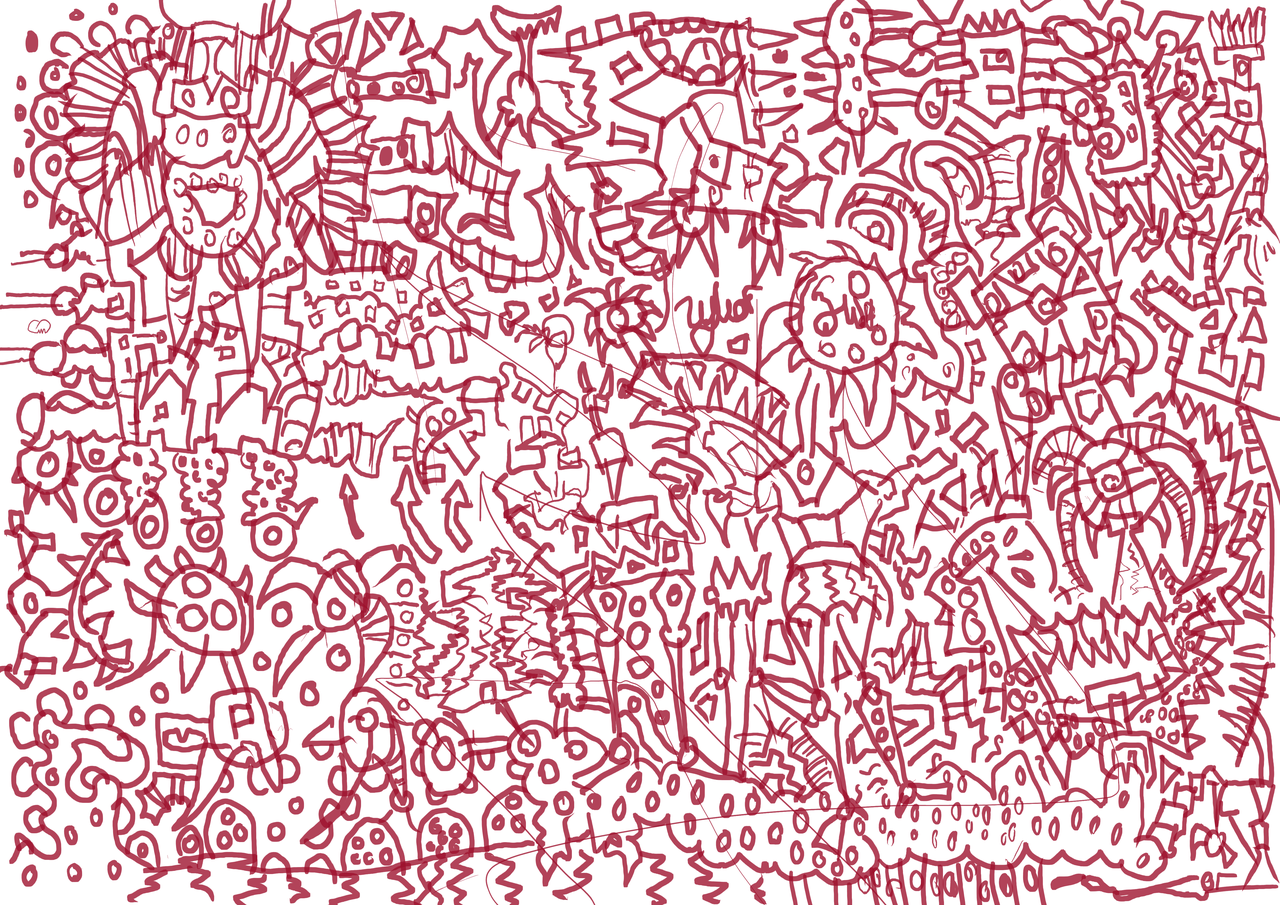 Collab piece with mr3. His lines are thin and straight. Focusing on the centre of the image.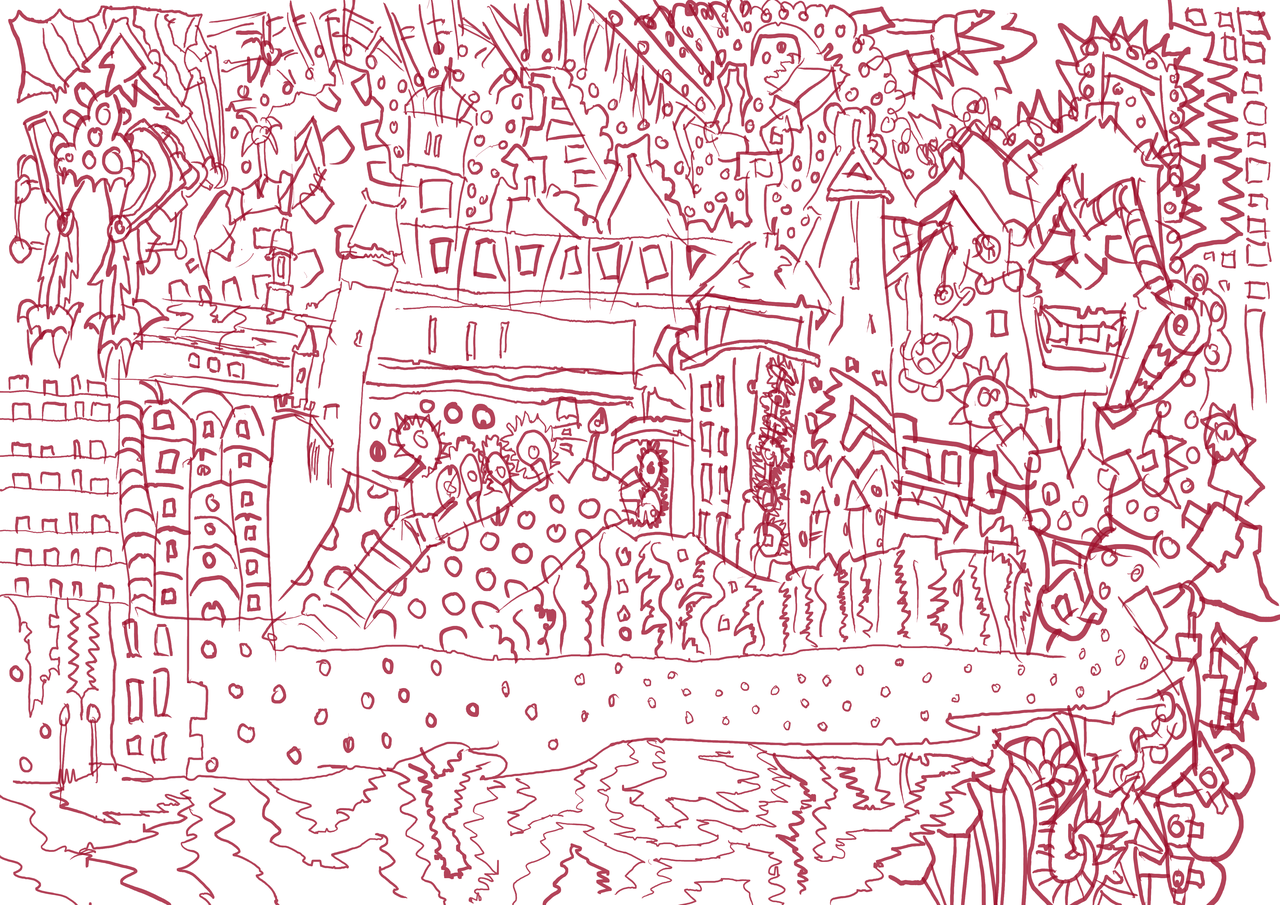 Playing with shapes. Repeating usual patterns. Long horizontal rectangle filled with circles.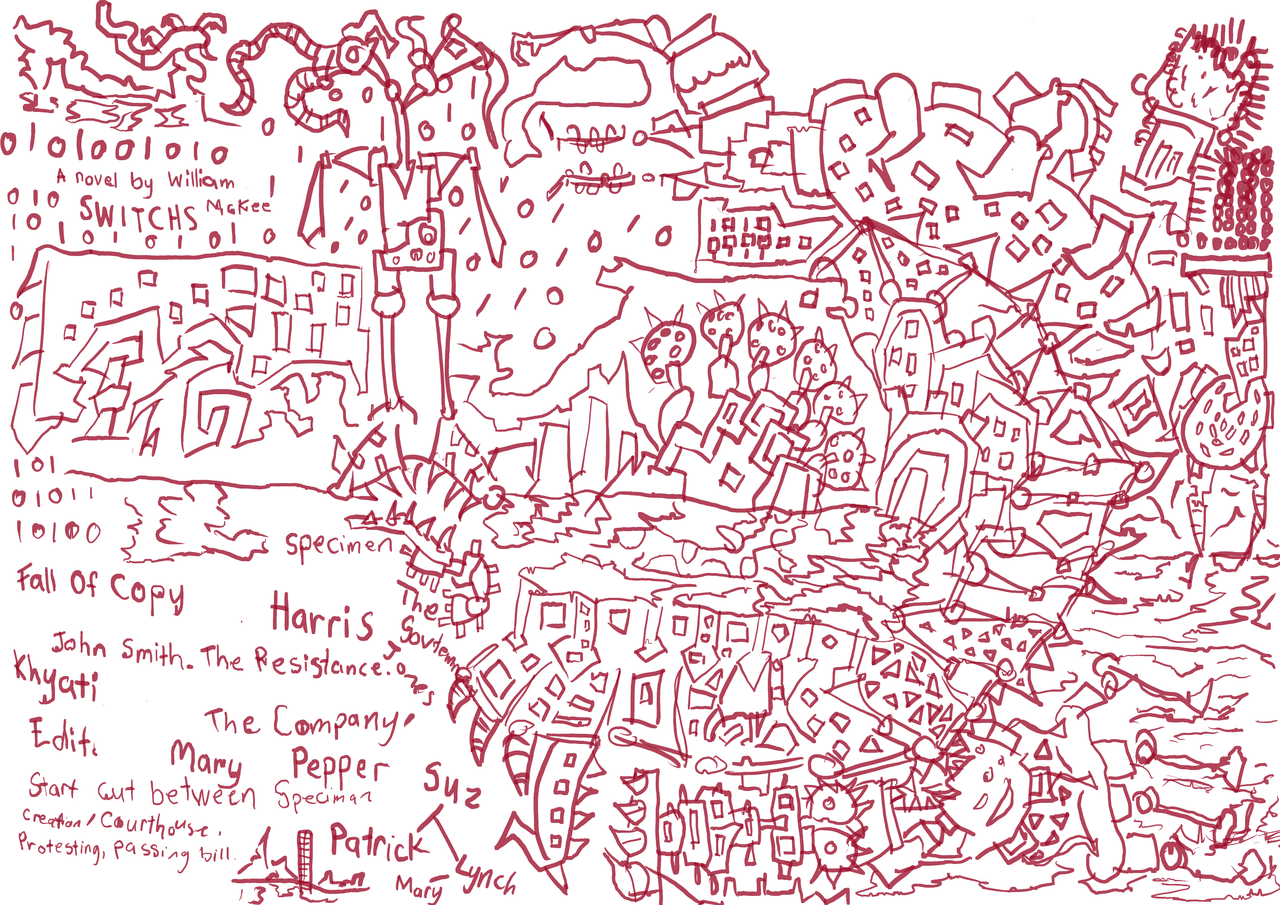 Ideas from Fall Of Copy. Novel started in November 2016. Currently editing the rough draft. Cut.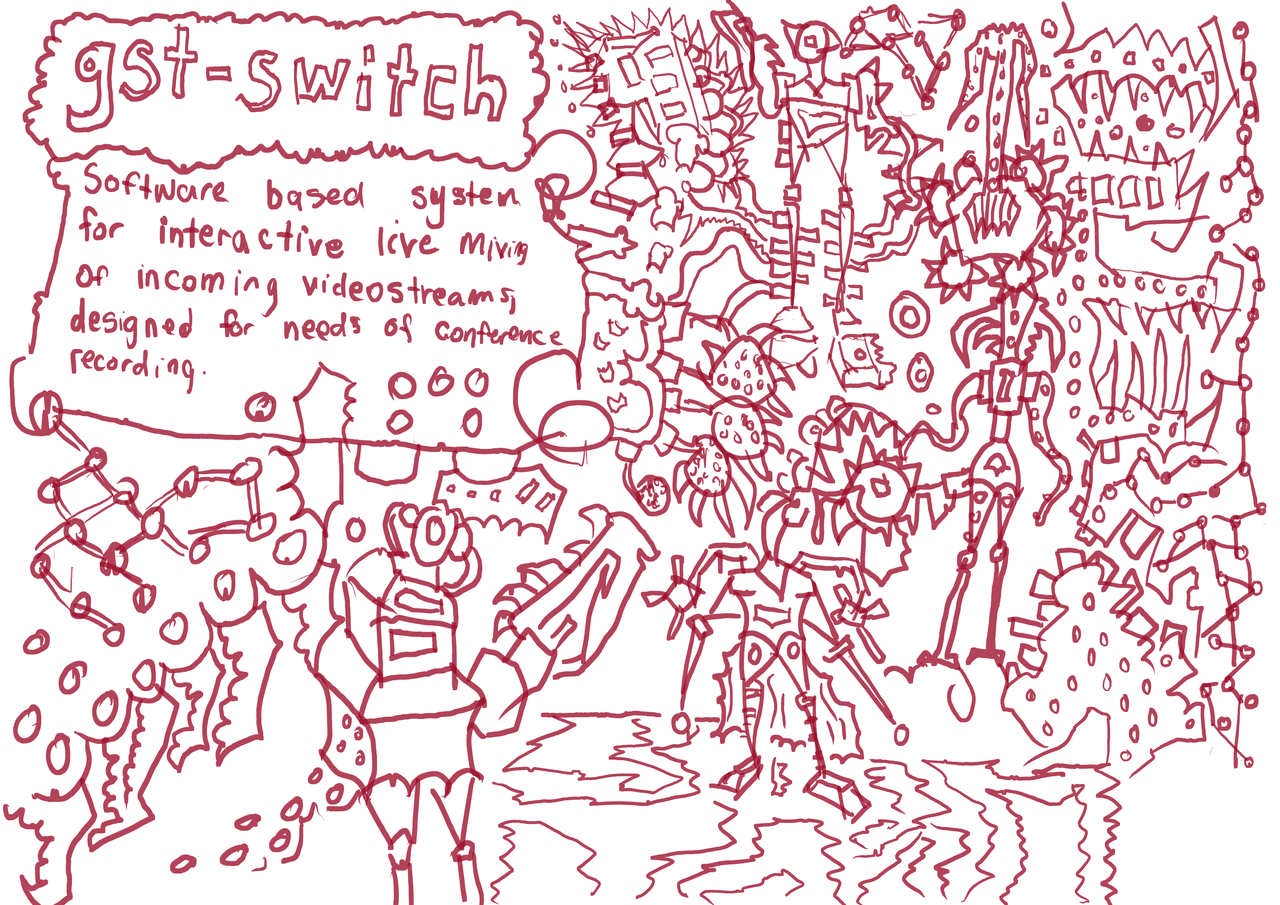 gst-switch. Software based system for interactive live mixing of incoming video streams, designed for needs of conference recording. Sketched when watching Linux Conf Aus 2017 videos. Do go check the talks out.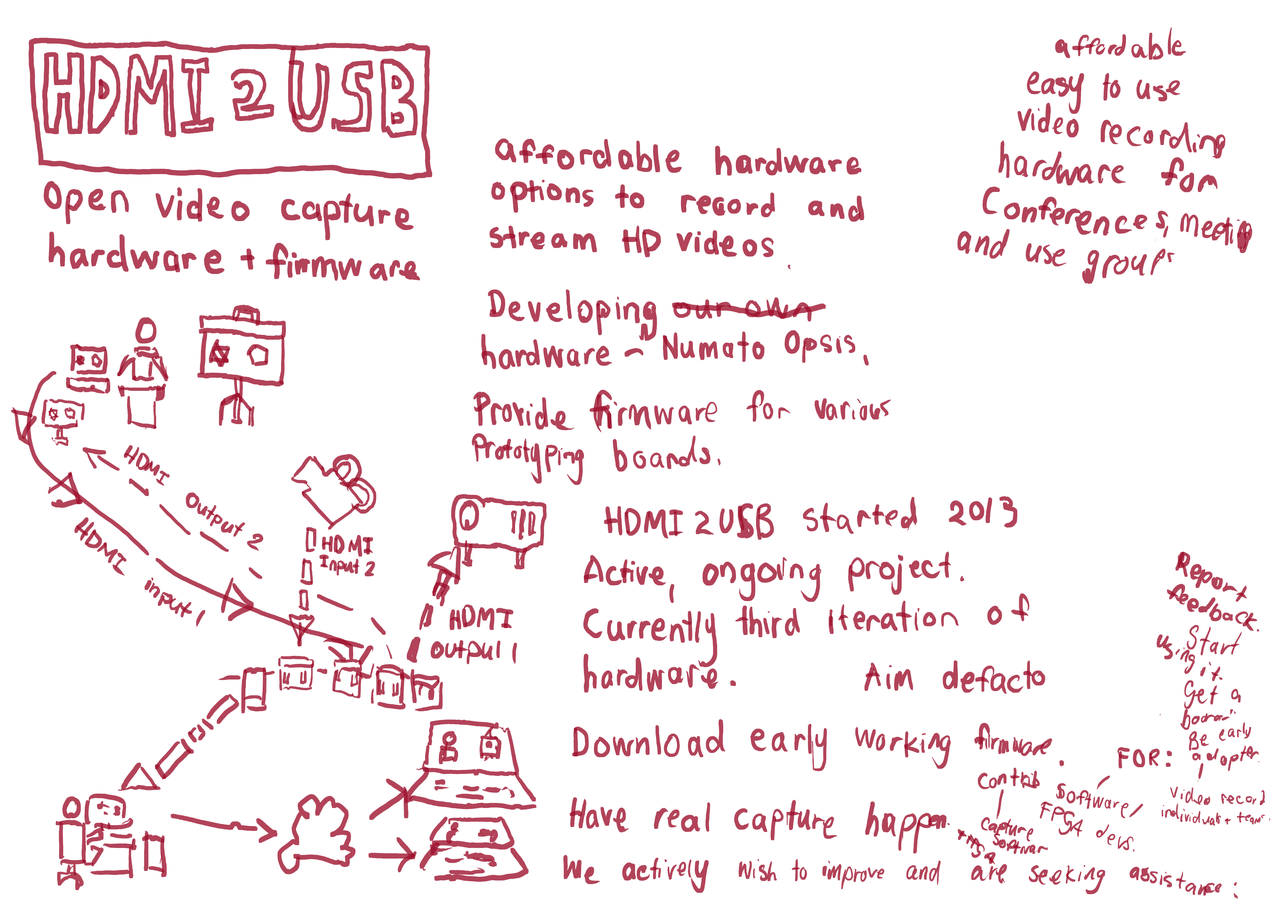 HDMI2USB. Open video capture hardware + firmware. Sketched diagram of setup. Artistic twist.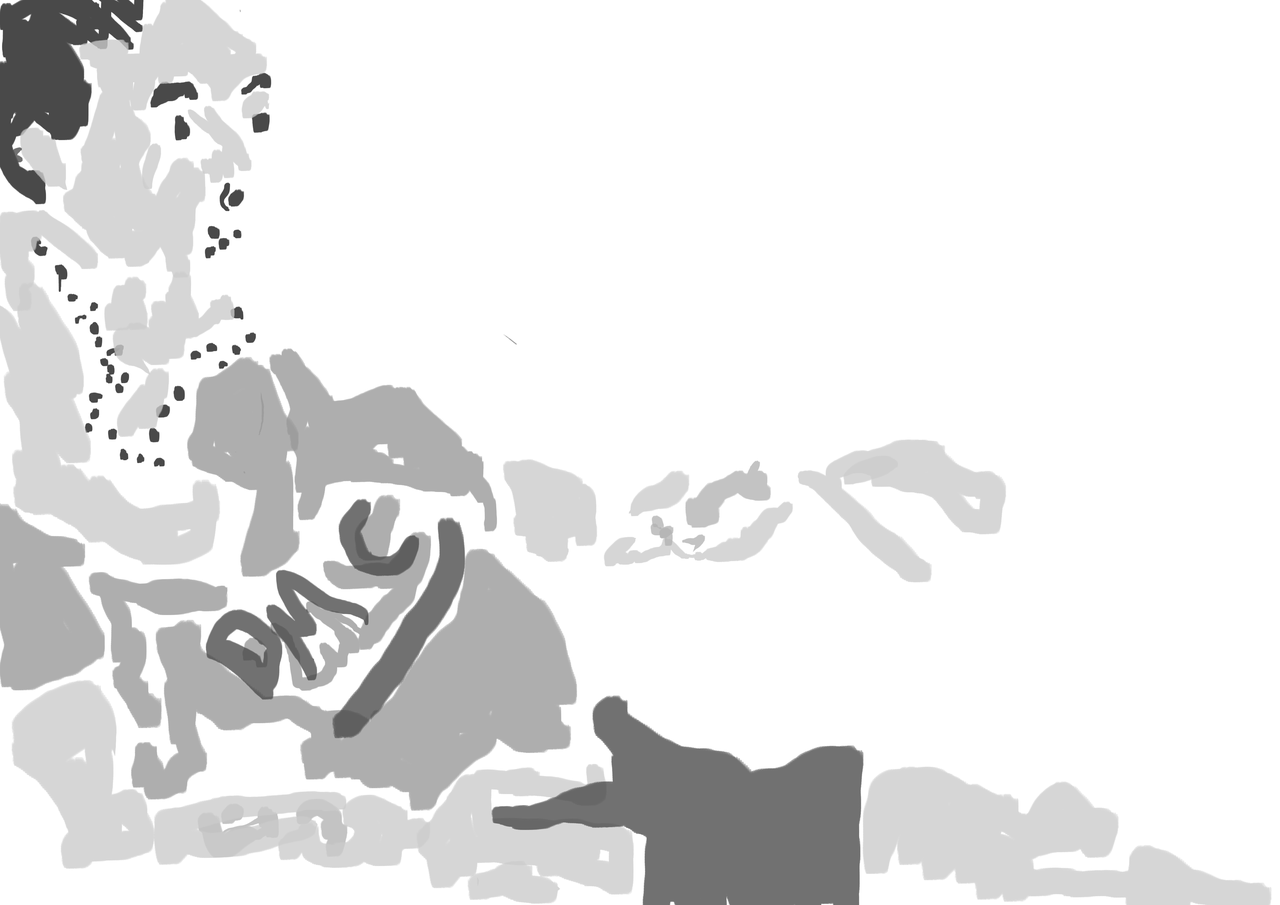 Issac Grayscale. Grayscale layer of the life drawing. Cut off forehead. Black circles are beard. Darker area on arm is tattoos.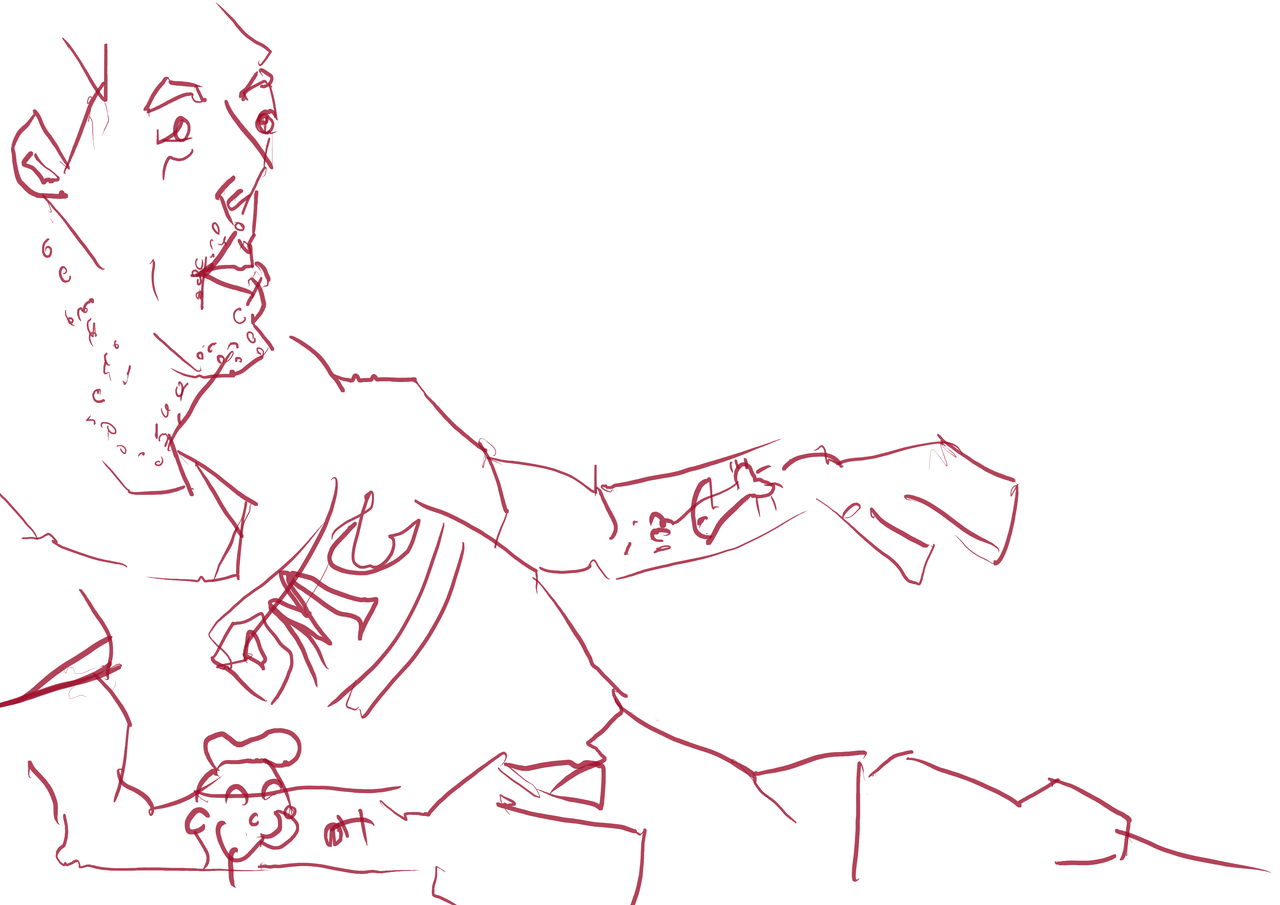 Issac Line. Line layer of the life drawing. Detail on the fake tattoos. No background. Arm resting on nothing.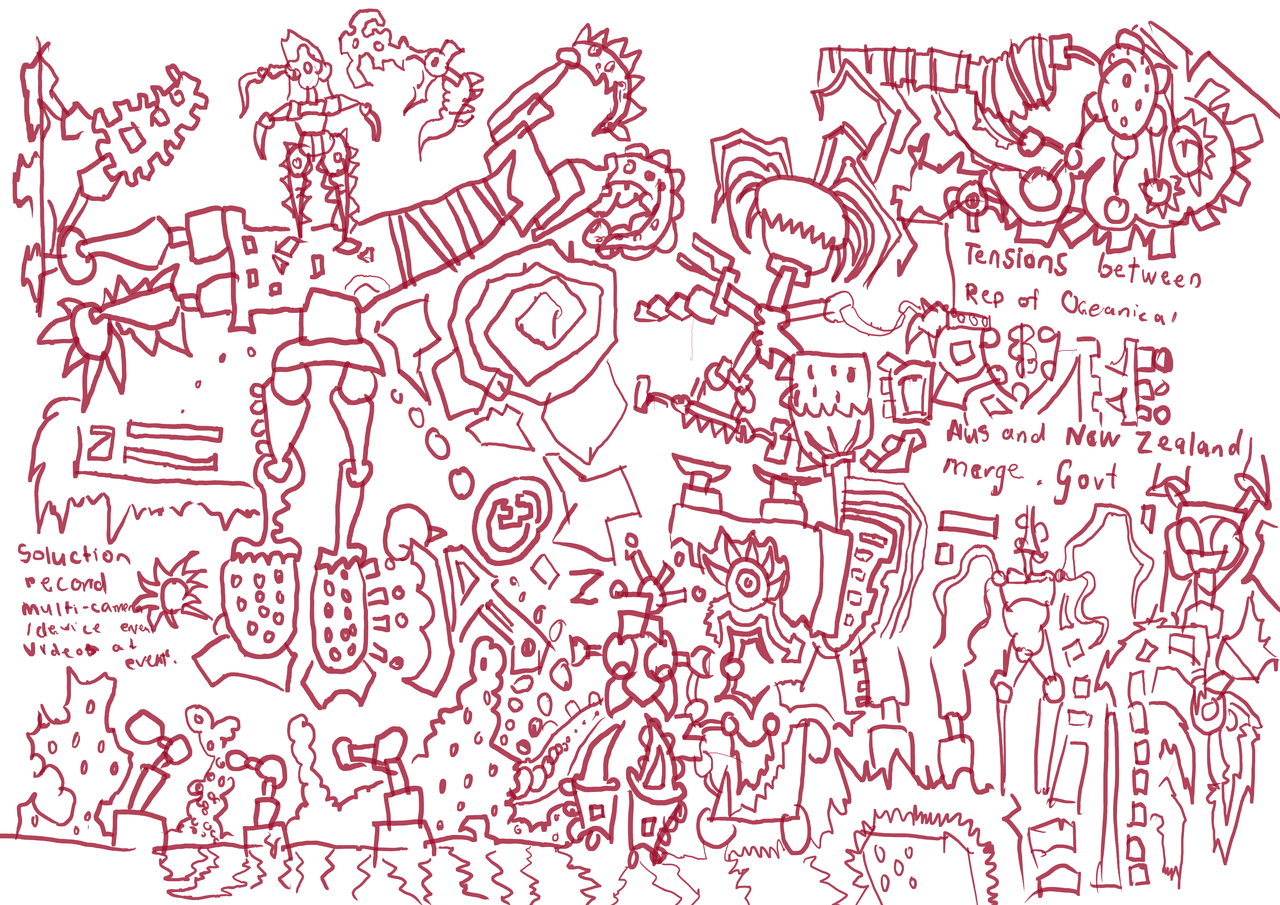 Novel idea after watching season 2 of The Man in The High Tower. Oceanic.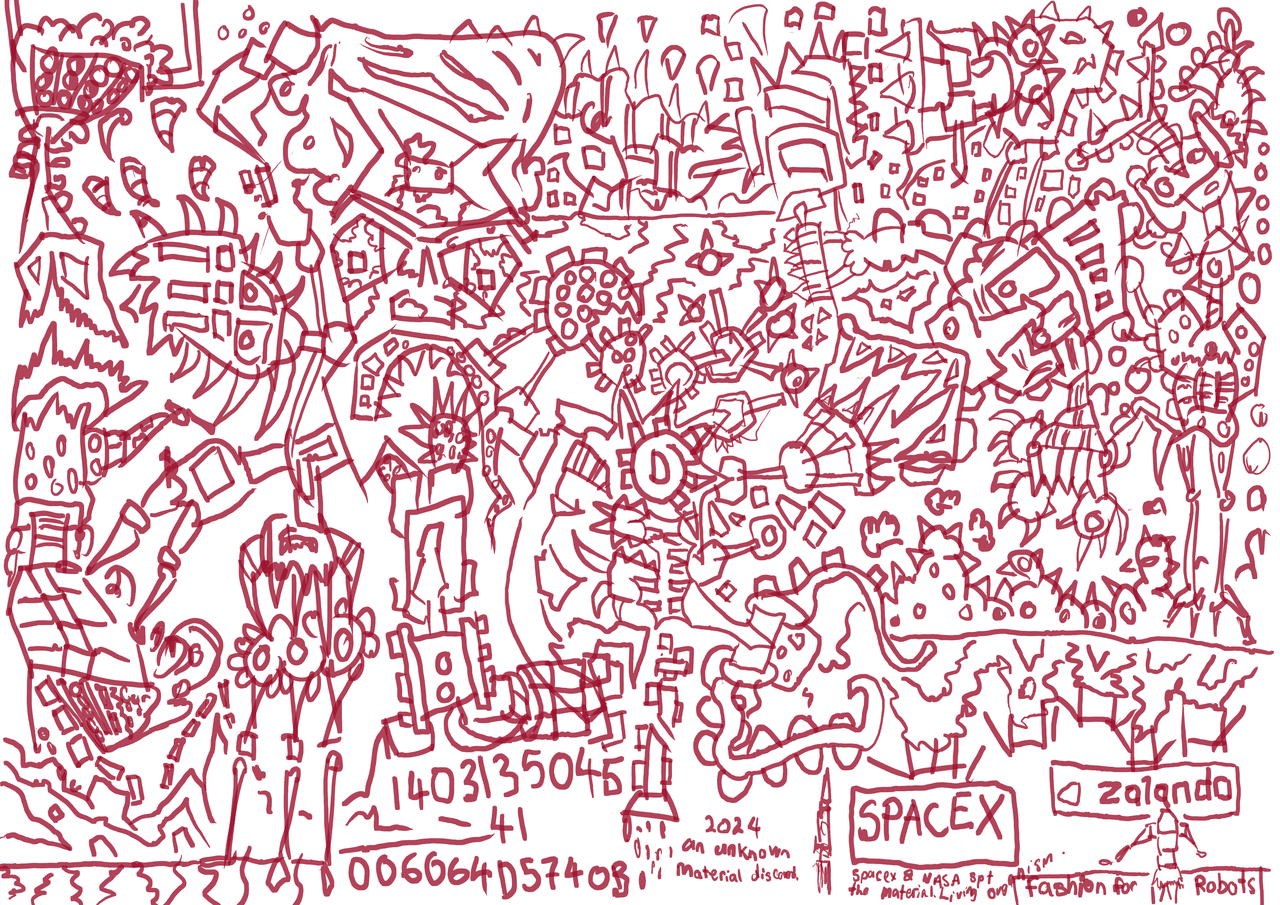 More novel ideas and sketches of objects connected.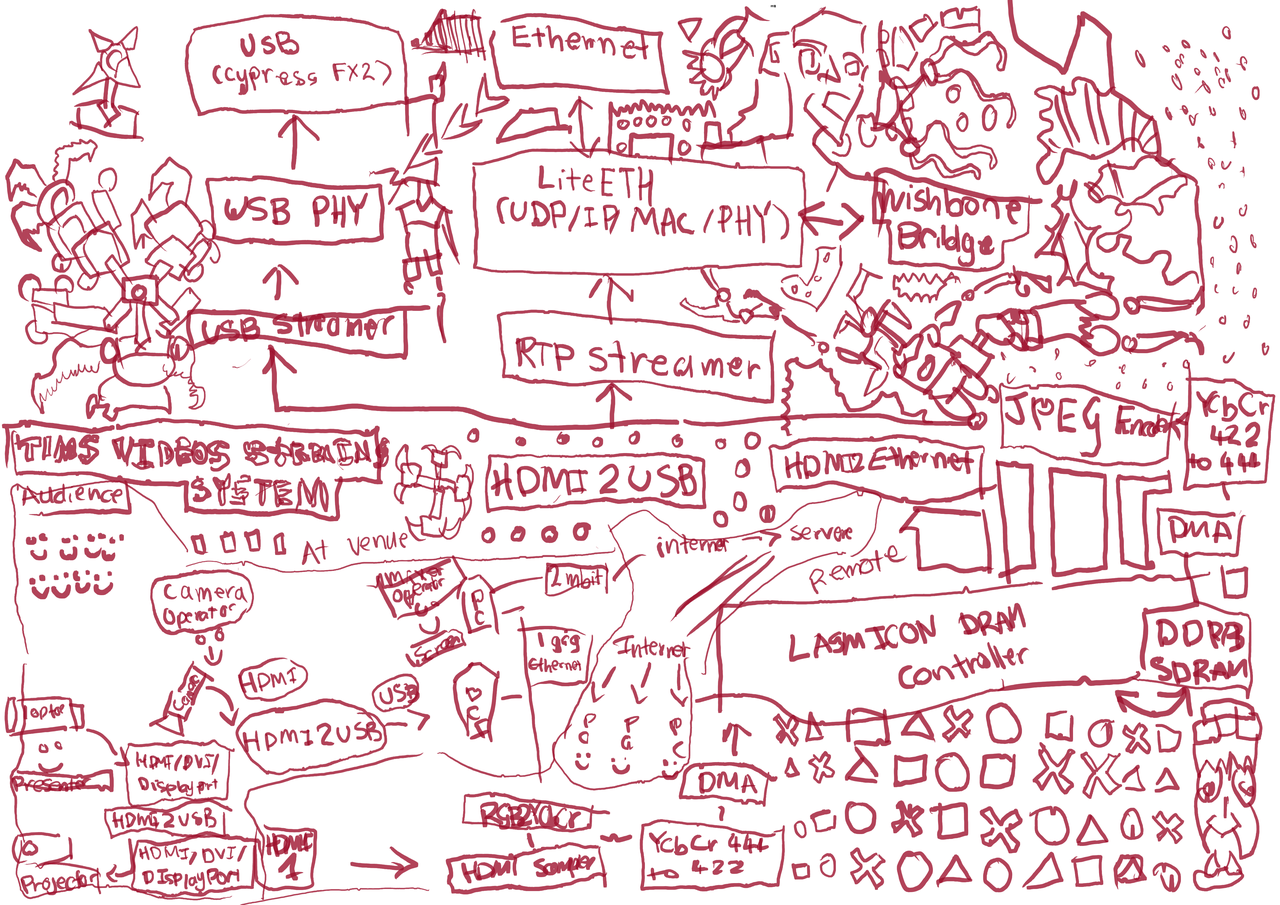 Tims Videos Streaming System. Sketch of the board. Some areas missing and unclear.