This will be my final post before I fly to New Zealand for Linux Conference Au. I will be back in Sydney at the start of Feb though. I plan on bringing my painting gear to New Zealand, so will likely do an update or two.
I have not been drawing people on redditgetsdrawn but I have been drawing random landscape. This is the results.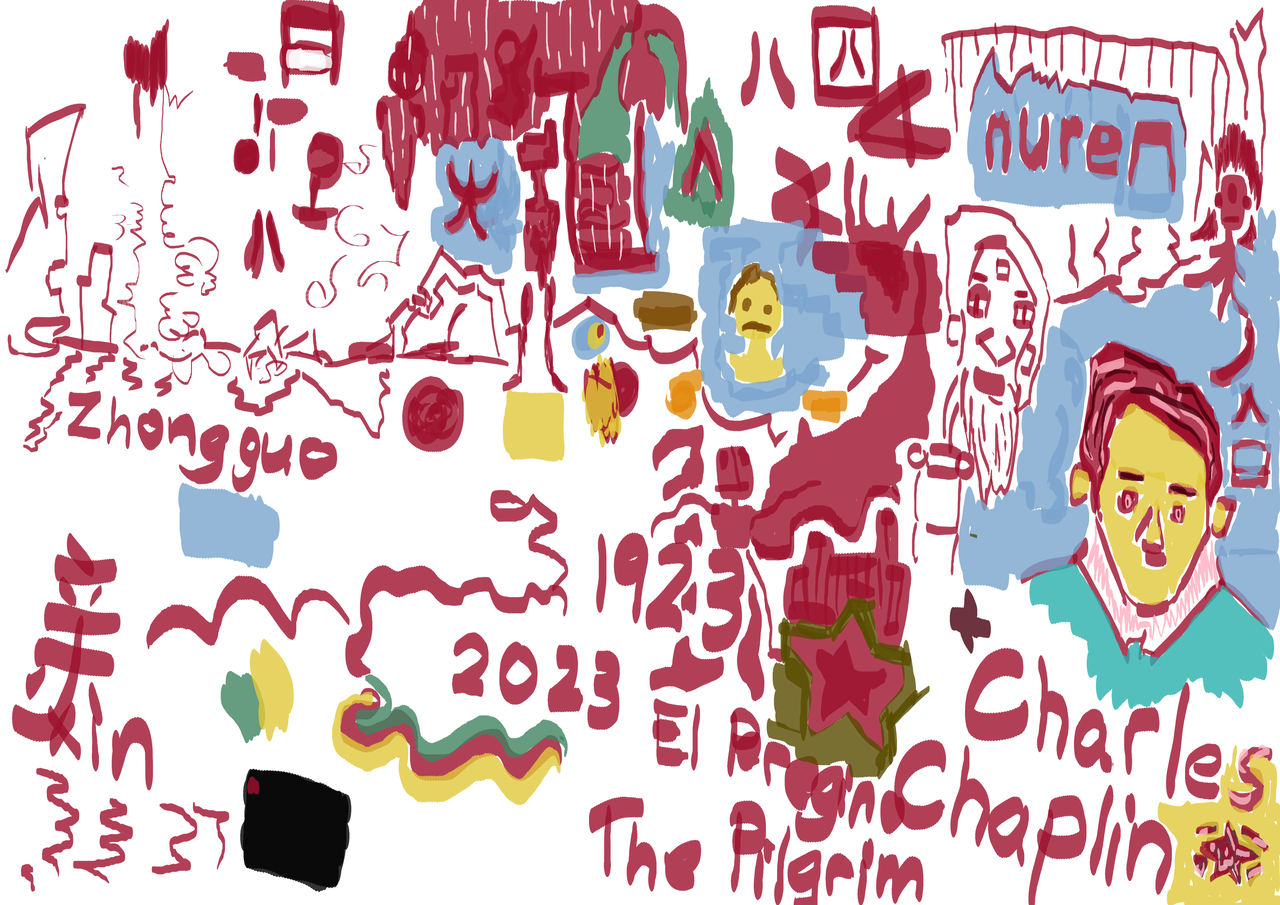 I was quite excited to find out that a bunch of work entered the public domain on 1st Jan 2019. One of the items - a Charles Chaplin film. This was drawn as I watched the film. Got to love public domain!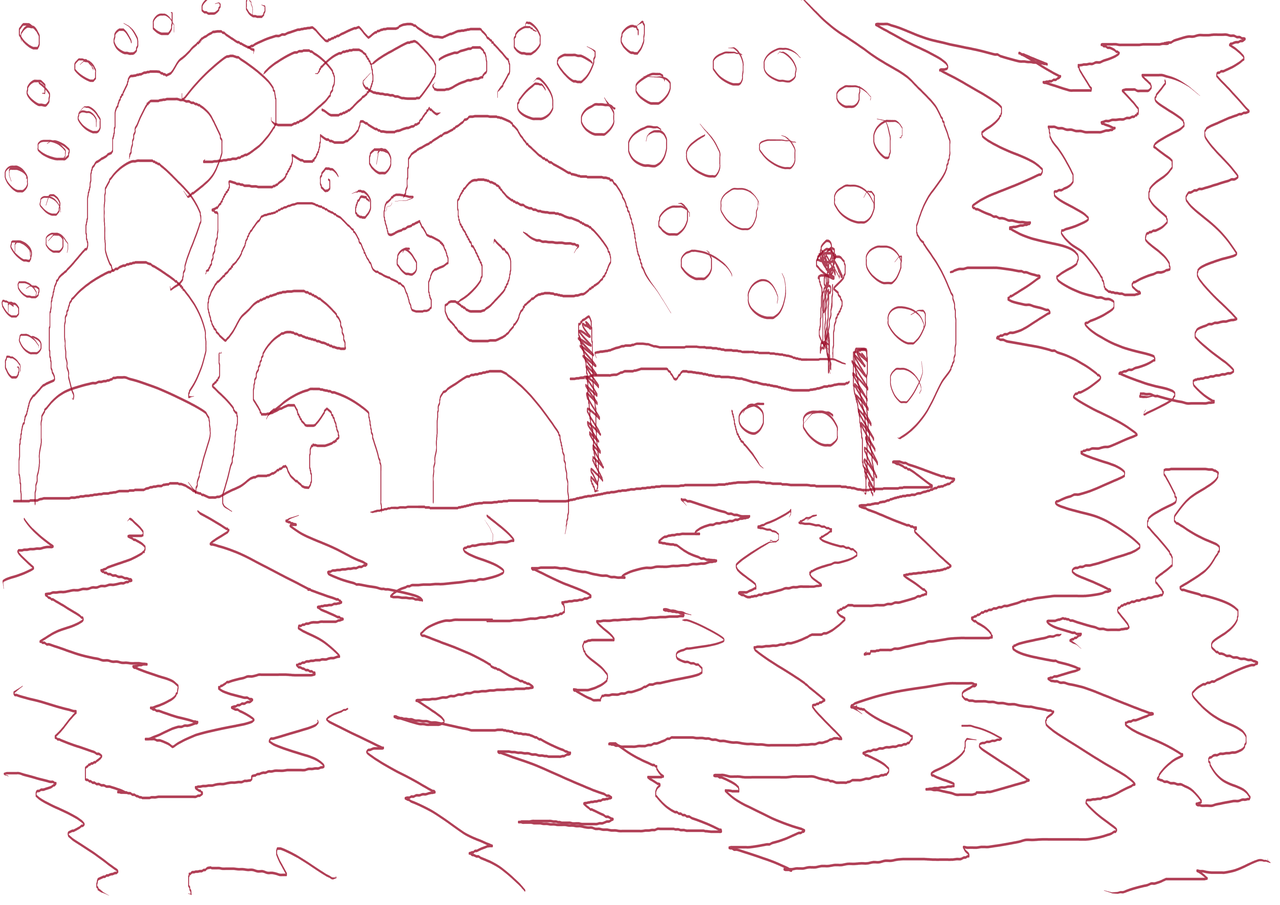 A character standing on a plank in a landscape. Ripple affects below and to the right. Behind circles.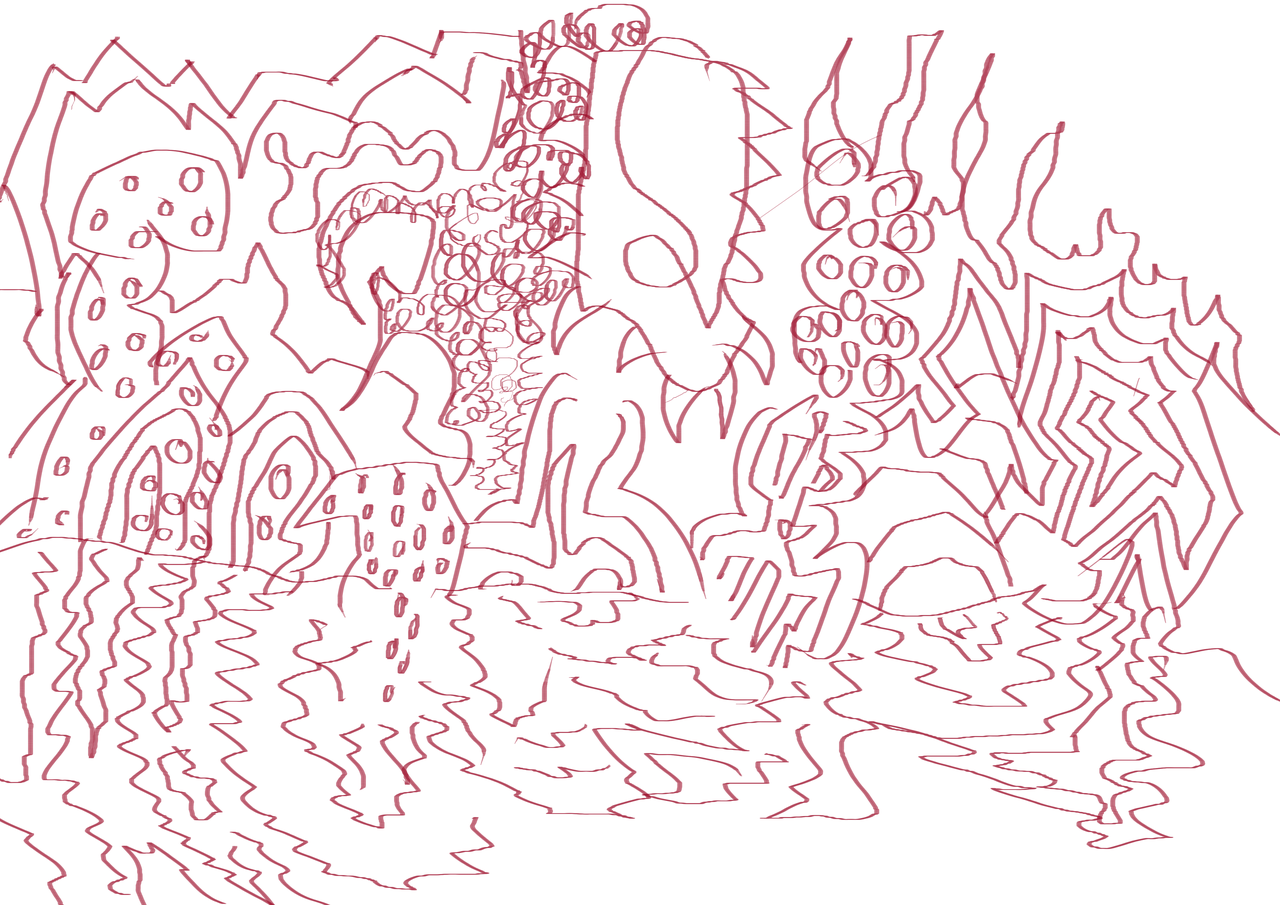 Filling in the center area with scribbles. A fork pieces the ocean.
Family terms. Character in color to the left.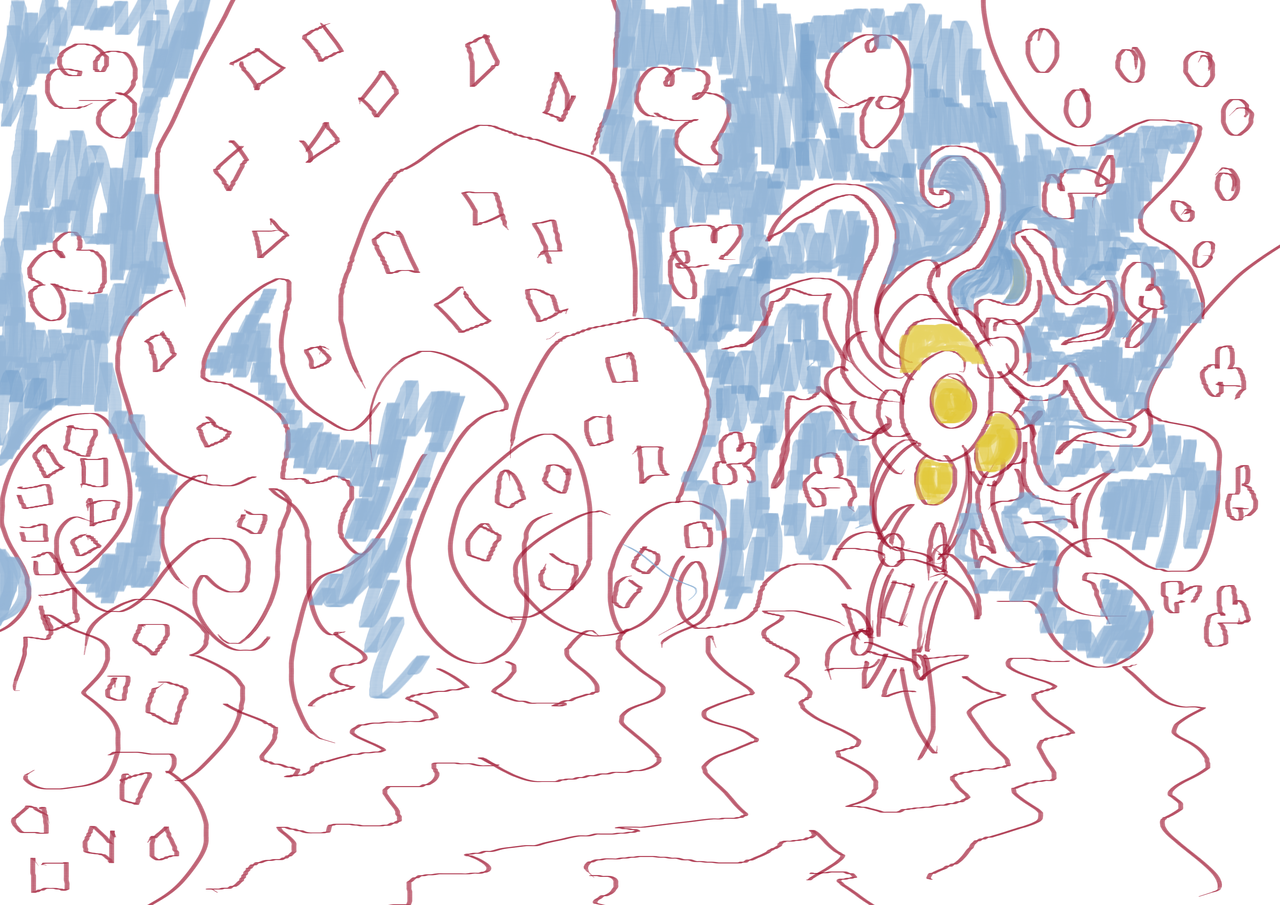 I've been enjoying making these large curve shapes. They are very satisfying.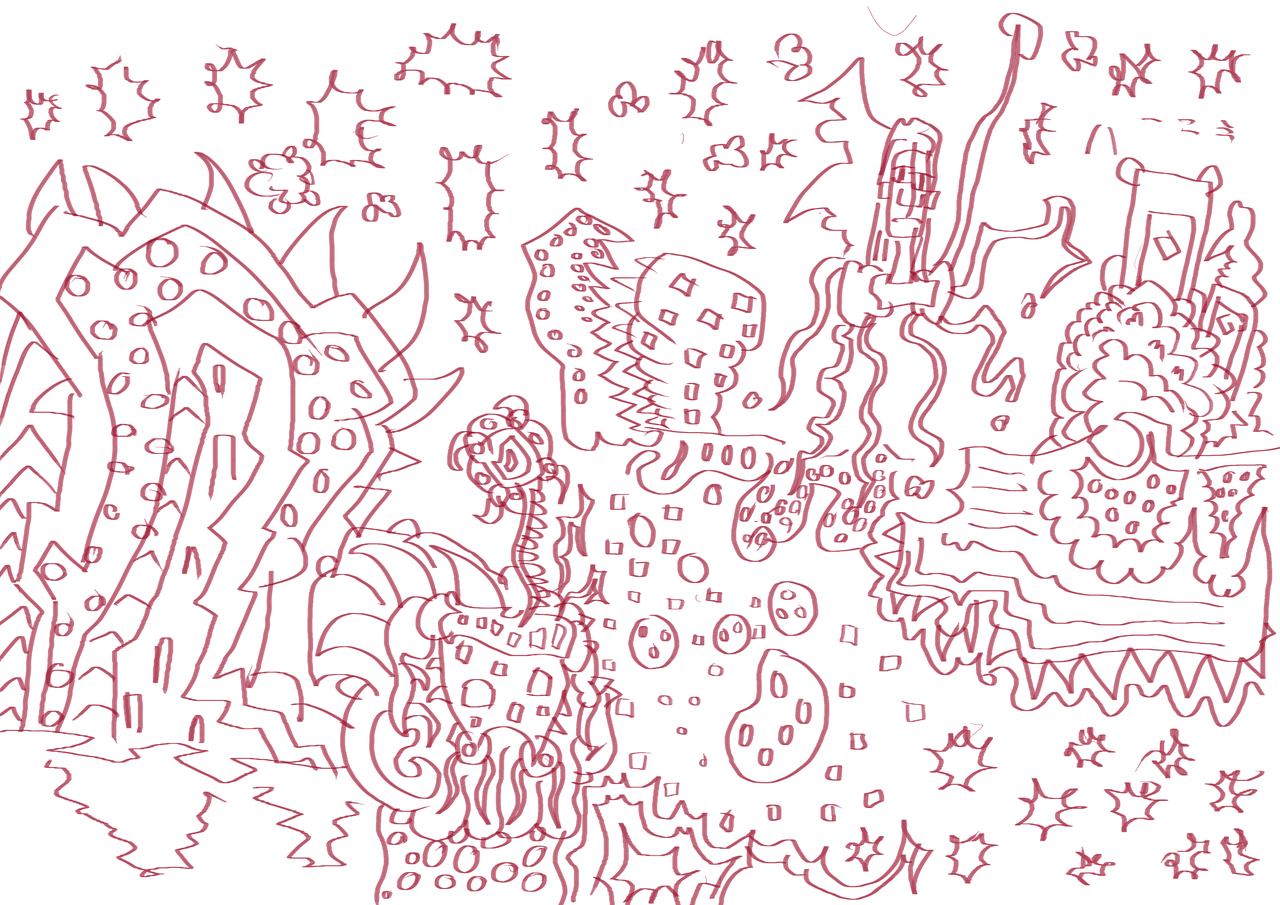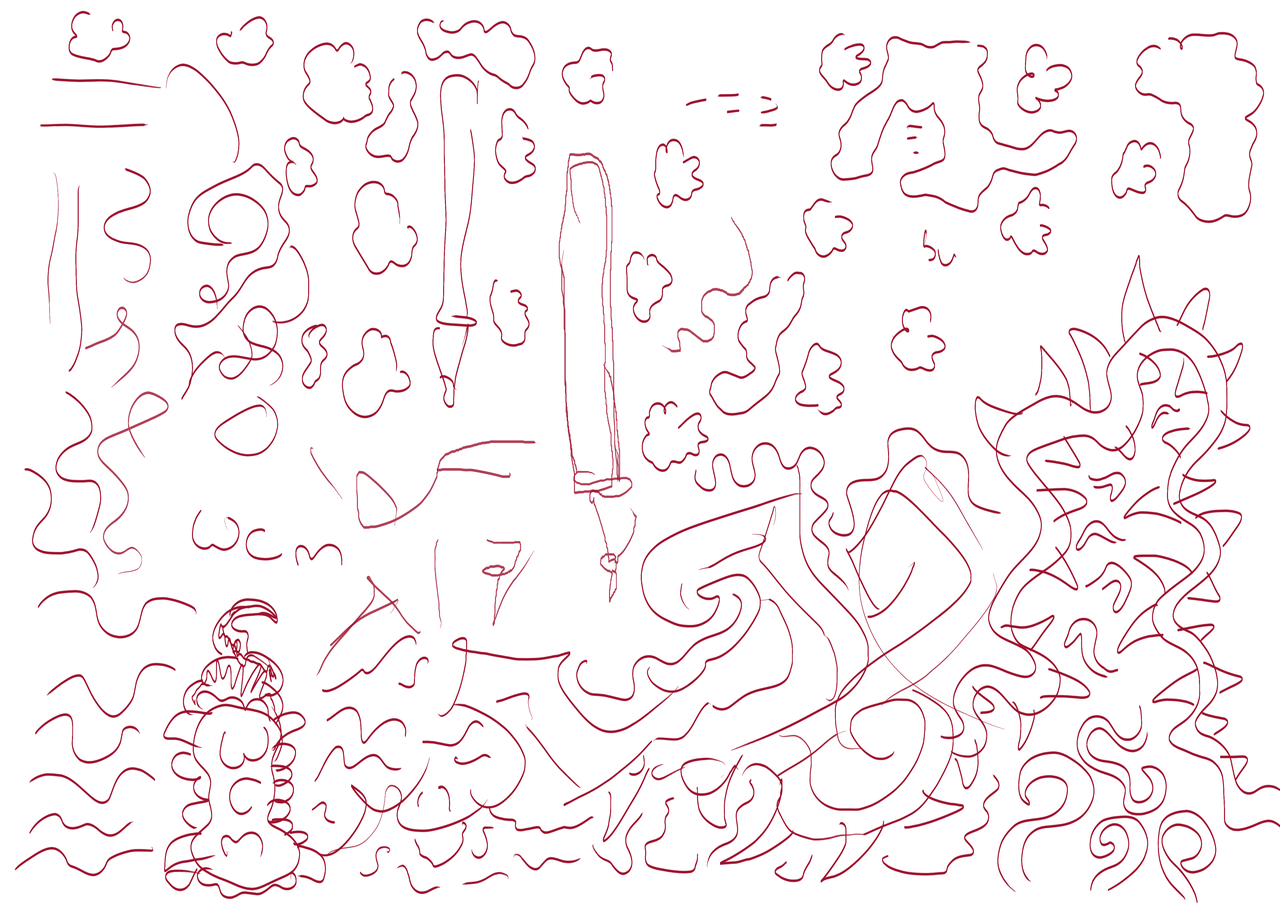 Two pens with clouds and spiky landscape surrounding.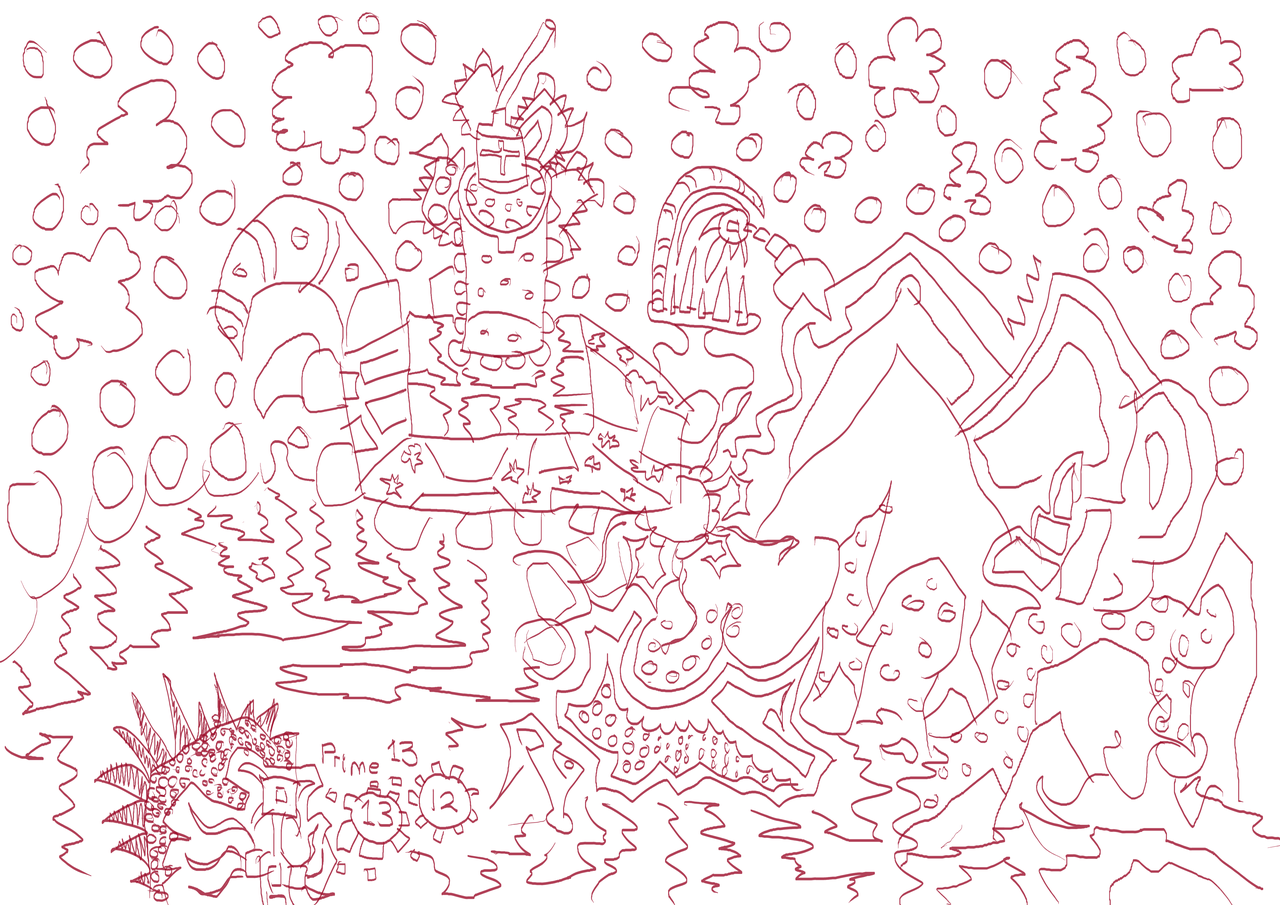 Rewatching 12 monkeys. I have no idea how many times I have watched this show. It's so good.
---