Welcome to September 2022. This month is special because it's my Fathers and Grandmothers birthday. My Grandmother is the same age as the late Queen. Congrats! I was in Sydney and Melbourne this morning. Didn't do any artwork, but did attend APIDays Conference. When I returned to NZ I did a bunch of artwork - mostly from redditgetsdrawn. Enjoy ~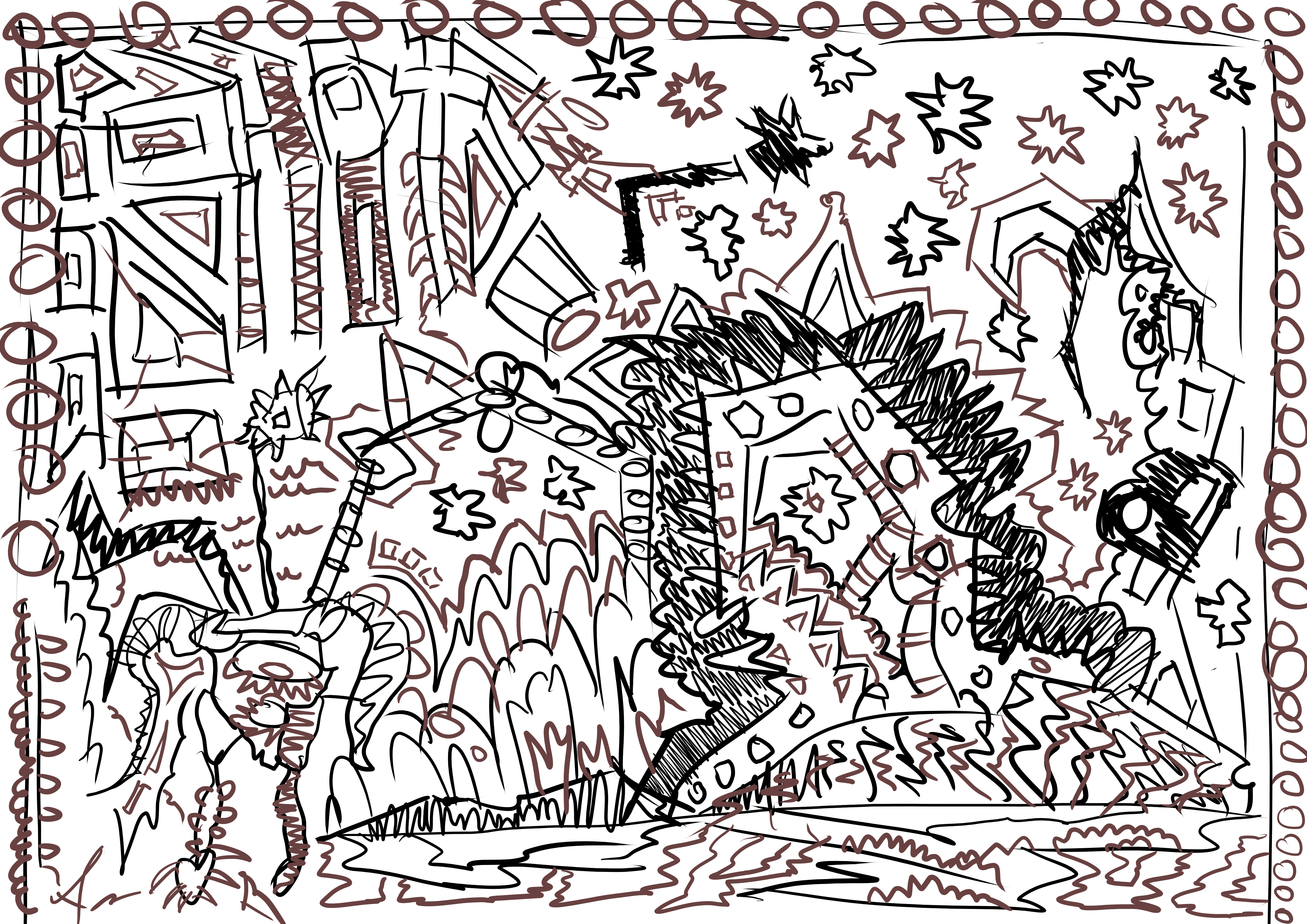 A crazy busy landscape line drawing with both black and red colors. There is a figure on the left with a very long neck.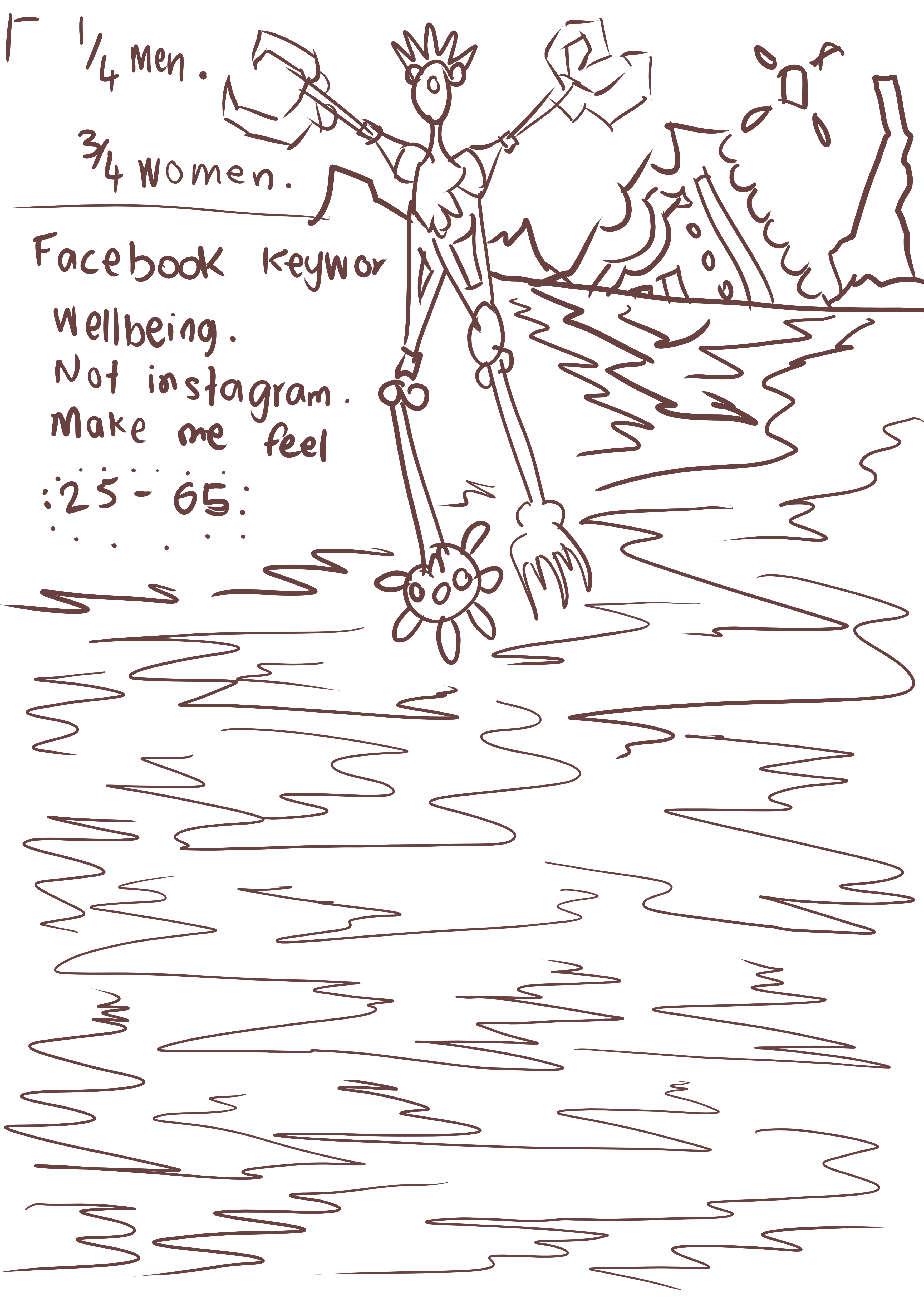 A landscape with alot of water. Some marketing ad notes on the top left.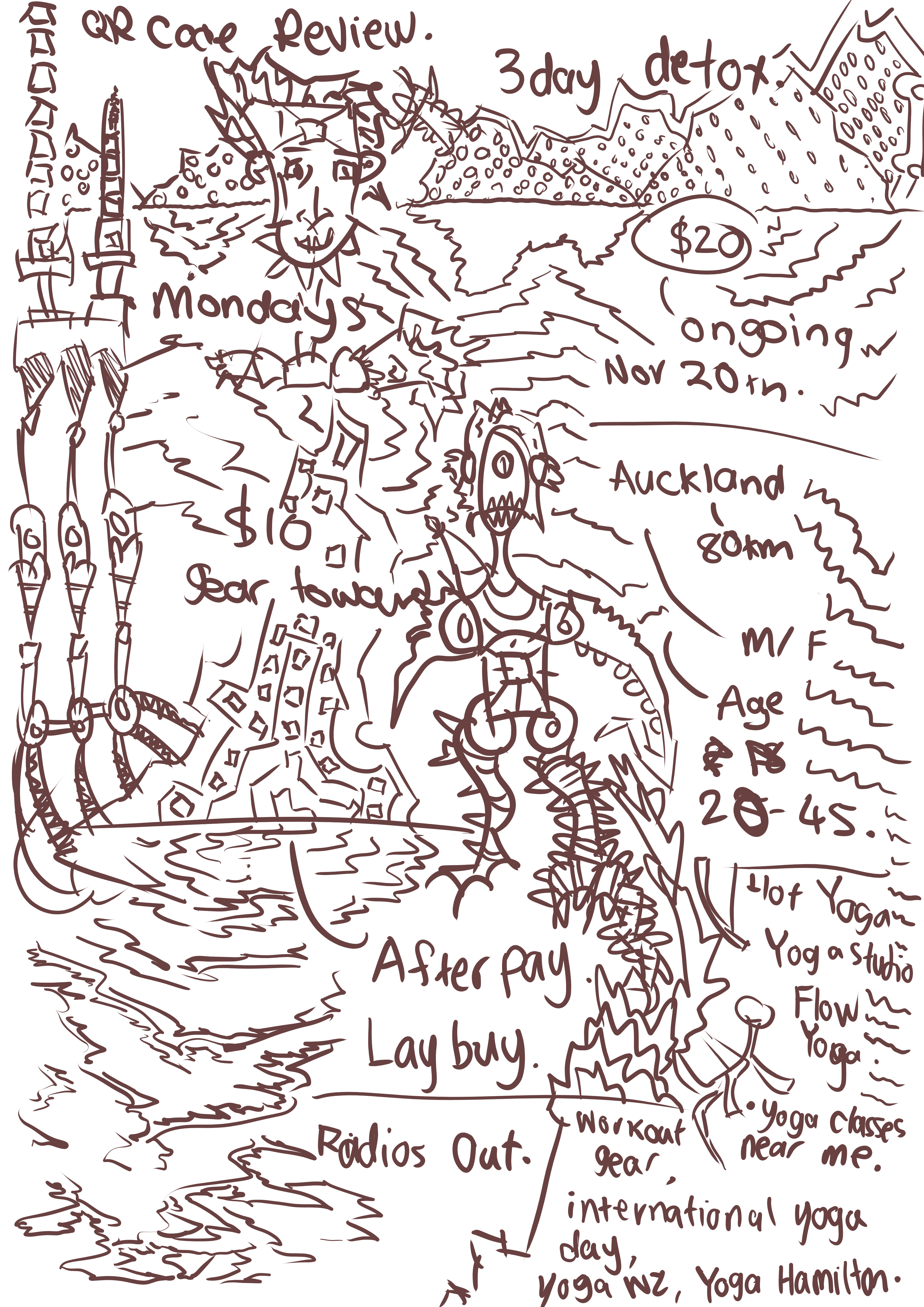 Landscape, Figures and portraits. More marketing ad notes.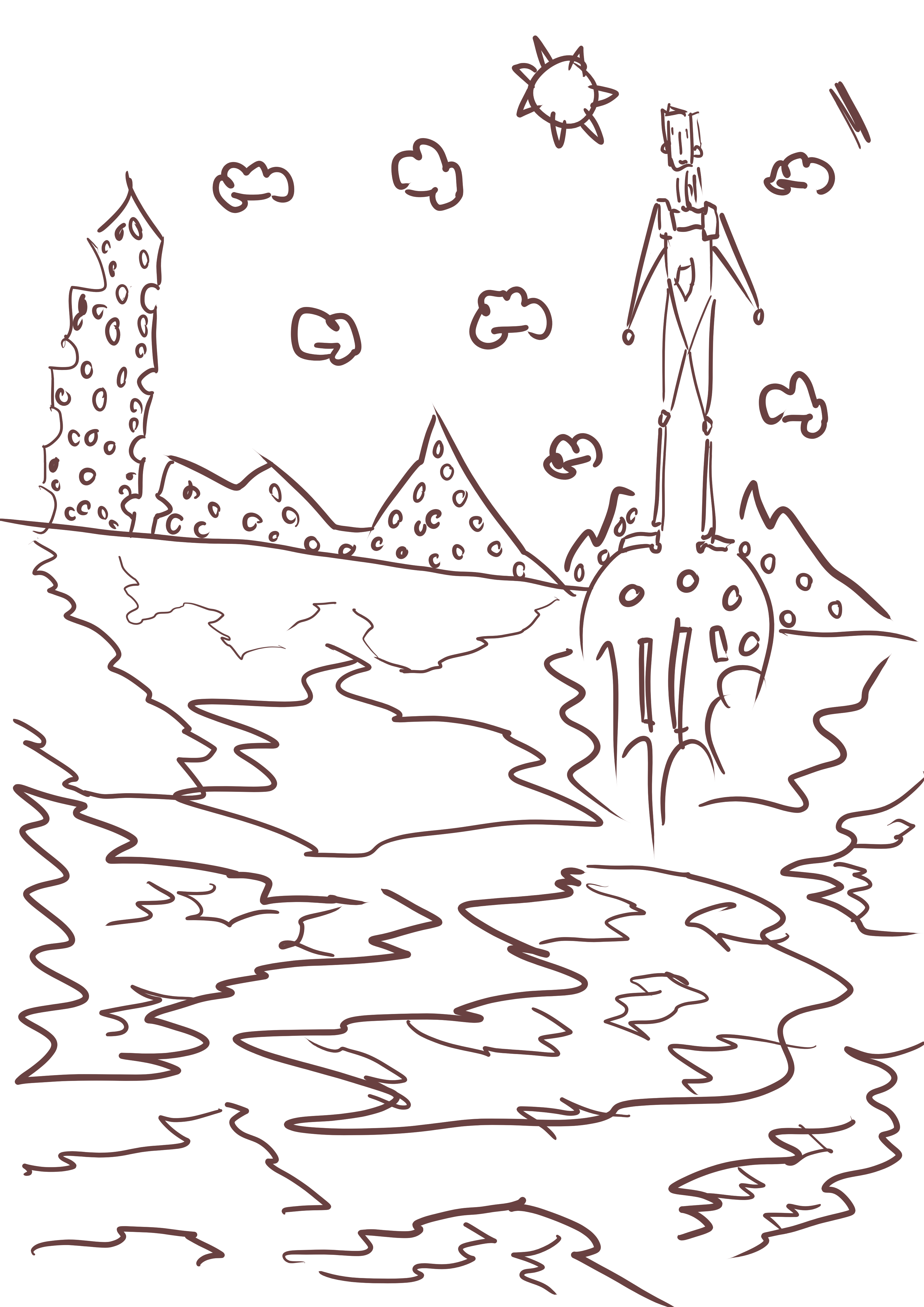 A landscape with lots of water. No notes on this one!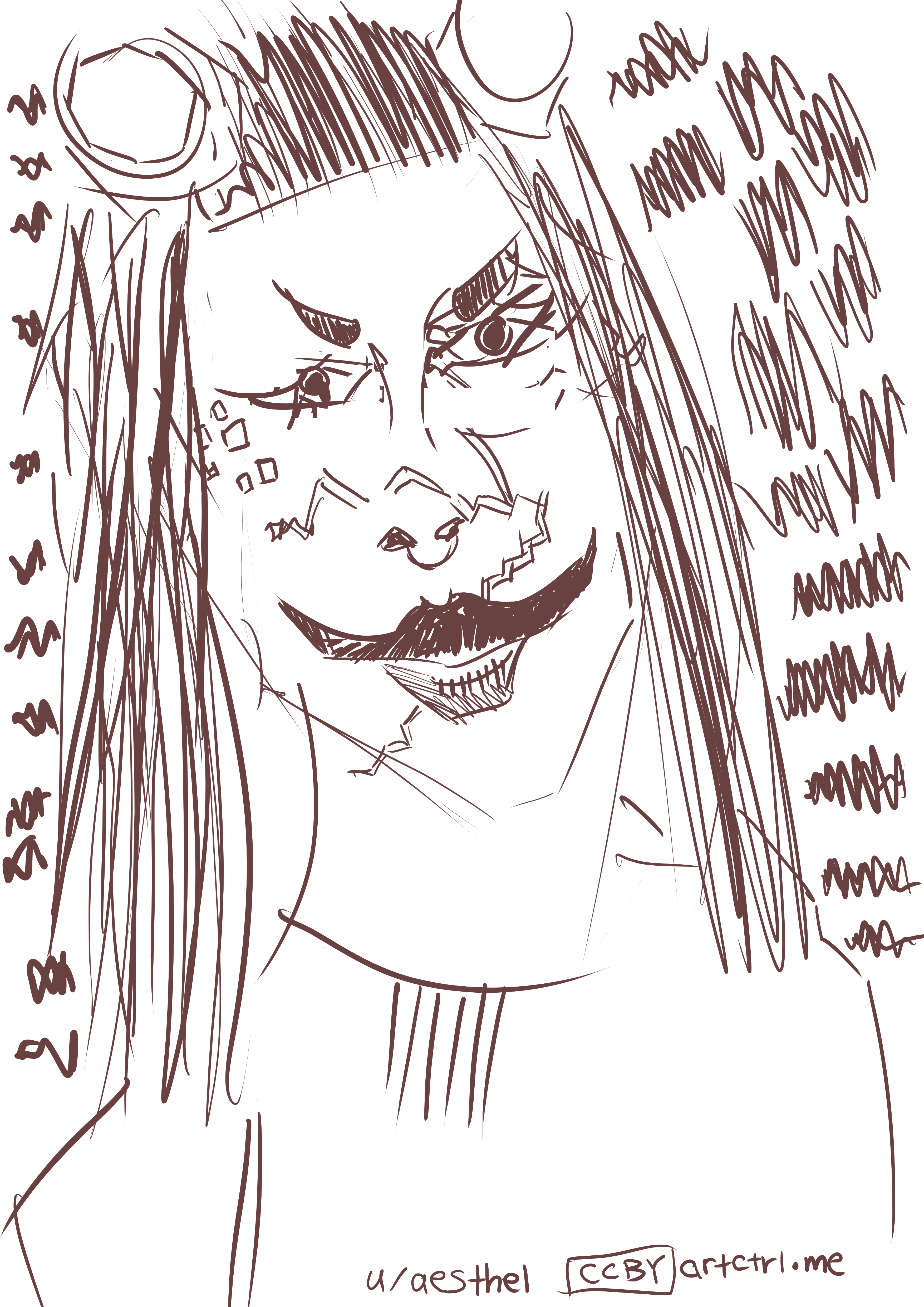 A drawing of u/aesthel from redditgetsdrawn. I liked her goggles on the forehead and interesting makeup (spots near the eyes)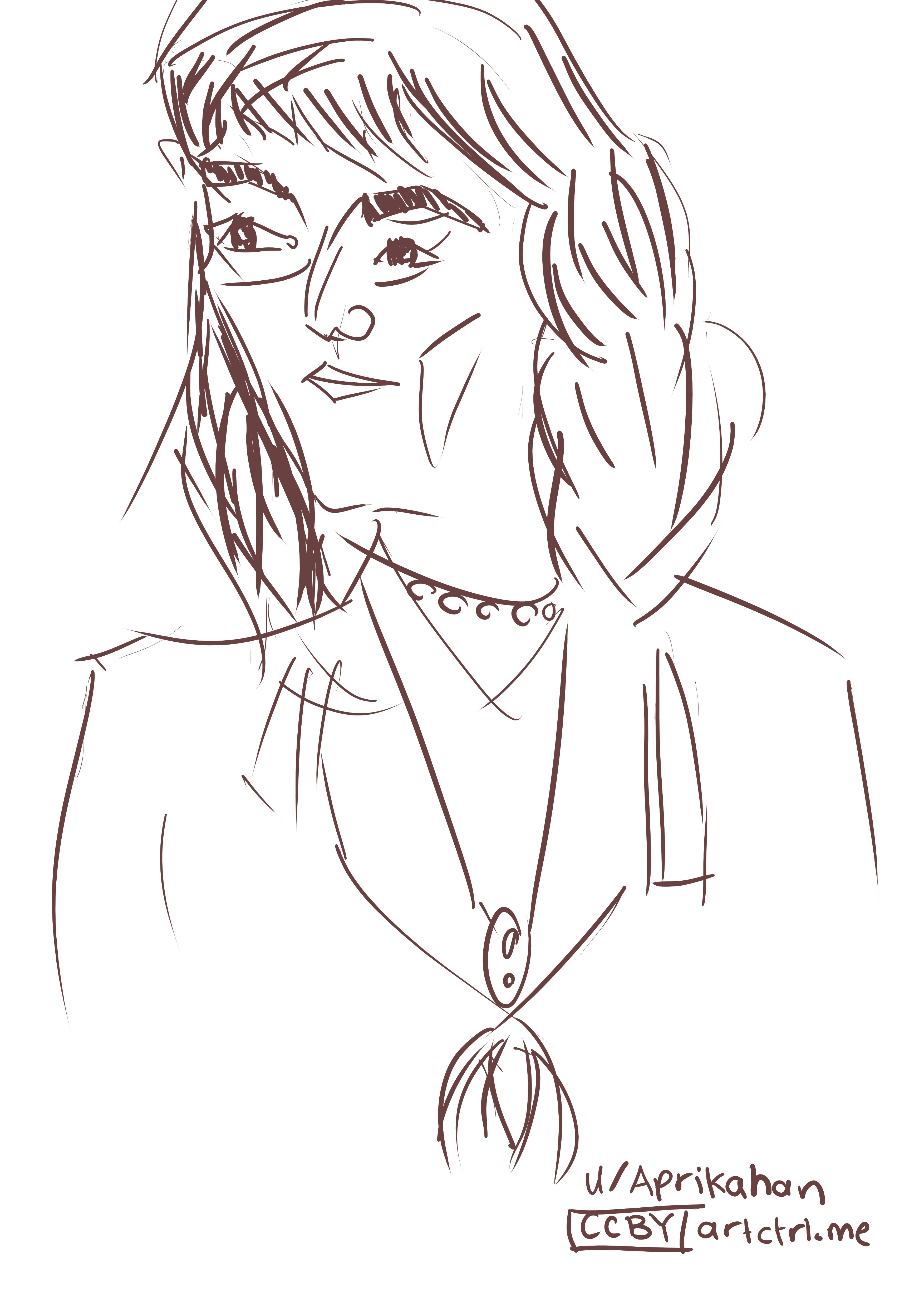 A drawing of u/aprikahan from redditgetsdrawn. Simple portrait of her looking to the side, nice necklace and suit.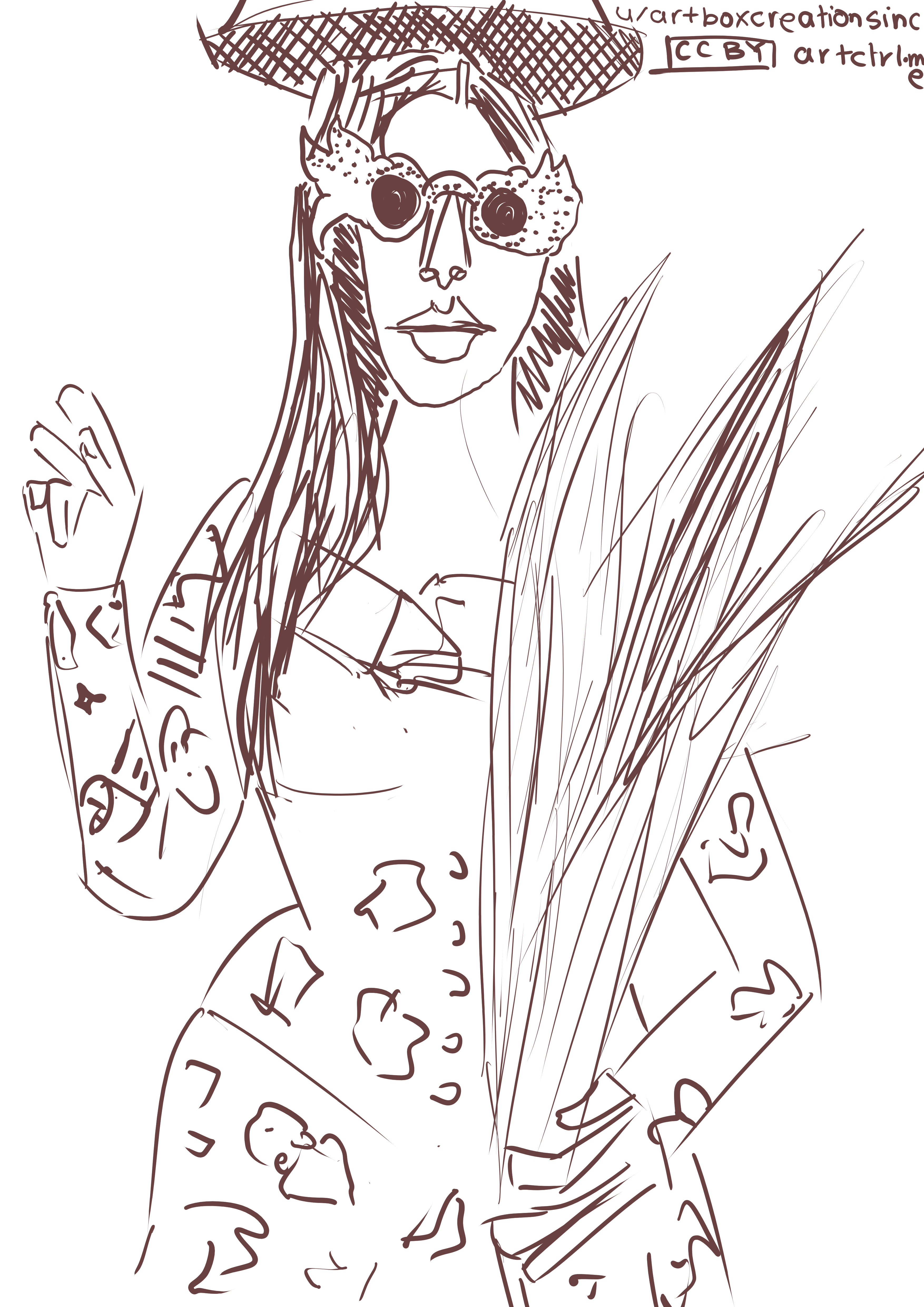 A drawing of u/artboxcreationsinc from redditgetsdrawn. This one reminded me of Pepper and Carrot being witch themed. I liked the patterns on her clothing, interesting shaped glasses, witches hat (which most is missing from my portrait) and straw broomstick.
A drawing of u/lullabyformycat from redditgetsdrawn. Cool tattoos on the arms.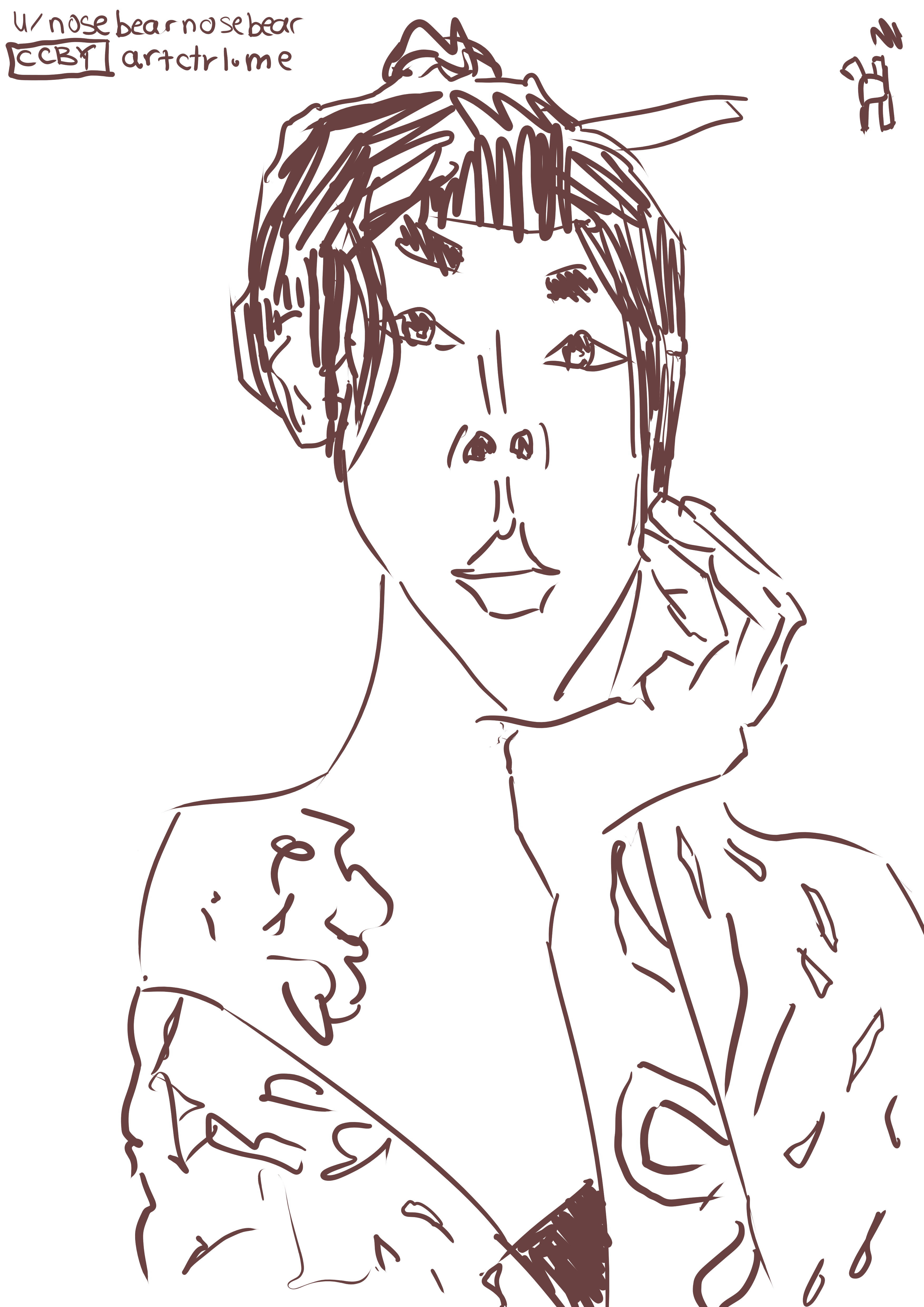 A drawing of u/nosebearnosebear from redditgetsdrawn. Again, tattoos are fun to draw. This time they were on the arm and shoulder.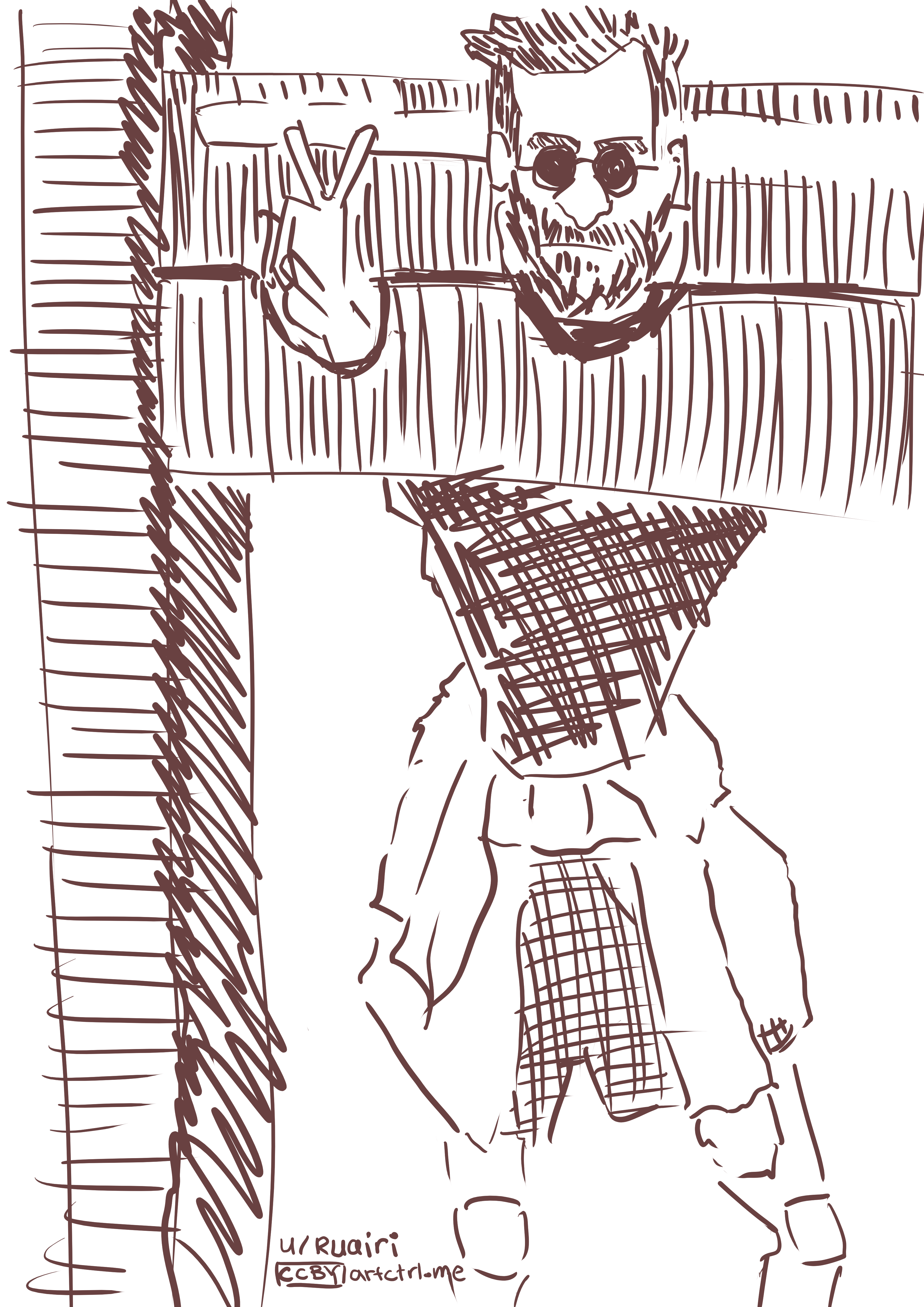 A drawing of u/ruairi from redditgetsdrawn. Finally a male! This one is interesting because his head is in the stocks and he is pulling peace symbol.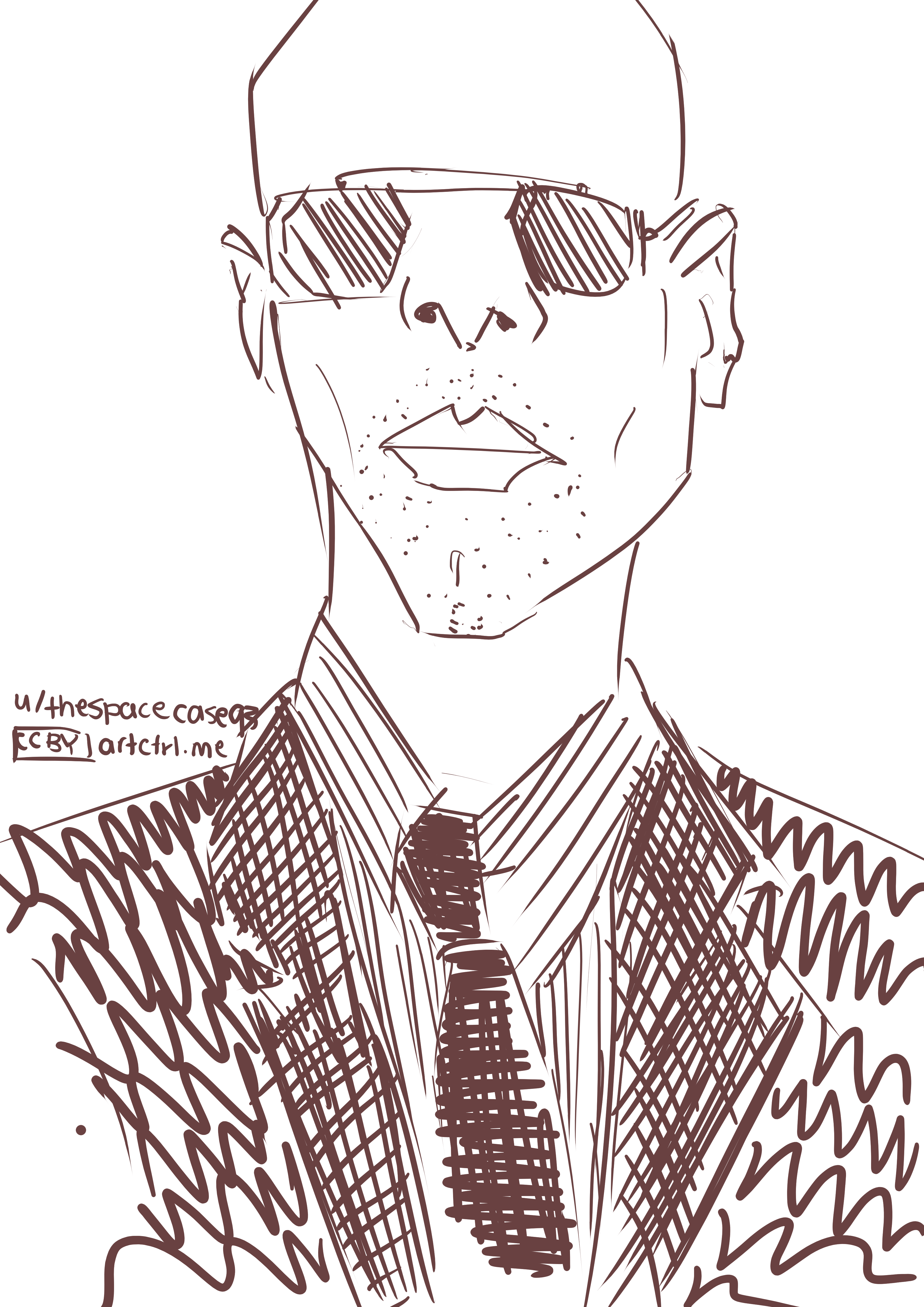 A drawing of u/thespacecase93 from redditgetsdrawn. I like the suit and baldness. Reminds me of of Agent from Hitman. Or maybe Lex Fridman if he lost his hair..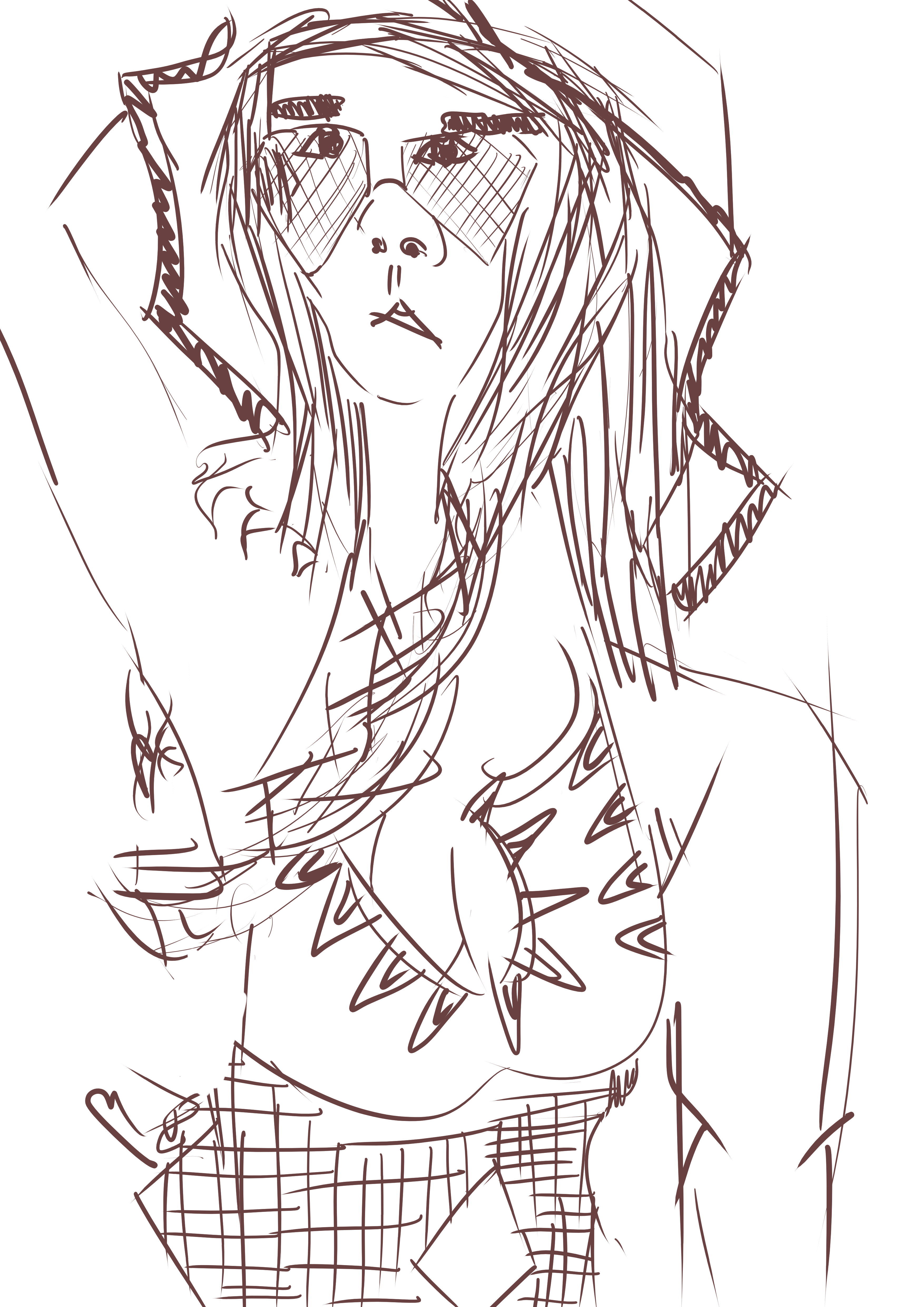 A drawing of Unknown from redditgetsdrawn. Normally I'm good at writing down the usernames, but missed it on this one! oh well, might go back through history and find / update later. I like the hate and the arm going over the head.
---